Marvel is Launching an All-New 'Alien' Series in 2021
The iconic Alien franchise has officially landed at Marvel Comics. Today, the entertainment juggernaut announced that the first of many ventures into the "never-before-seen" corners of the Alien universe will arrive in March 2021. Cue the face-huggers, 2021 is looking up.
You'll also like:
Obi-Wan Kenobi's Personal Lightsaber Sells for $215,000
Guy Ritchie and Jason Statham are Teaming Up for Their First Movie in 15 Years
Game of Thrones Prequel 'House of the Dragon' Will Begin Production in 2021
Written by EMPYRE: CAPTAIN AMERICA's Phillip Kennedy Johnson, with art from DOCTOR DOOM's Salvador Larroca, ALIEN #1 is set to take readers on a completely new journey. Set in the same universe as the iconic 1979 film, we're set to see new and classic characters from across the galaxy take on the fan-favourite mythology.
"Just as a reader and fan, I was as excited as anyone when I heard the franchise was coming to Marvel, and when they asked me to write the launch, I was floored," Johnson said. "I've been training my whole life for this gig without knowing it. Ever since seeing Ridley Scott's Alien at way too young an age, I've been obsessed with the xenomorph, the single most iconic representation of terror on film."
According to Marvel, the new story will feature a Weyland-Yutani mercenary named Gabriel Cruz battle a deadly new breed of xenomorph with the survival of his child hanging in the balance.
"Ever since I was young, Alien has been of my favourite sci-fi horror references, and I never could have expected to have the chance to draw this," Larroca said. "Alien is a creative reference to a whole generation of artists, and I'm so proud to now be illustrating this series. Now I have the opportunity to bring my favourite nightmares to life. And with my insanely talented friends at Marvel and some of the greatest artists in comics telling these stories with me, I can promise you: our nightmares will be yours."
ALIEN #1 is set to arrive through Marvel Comics in March 2021.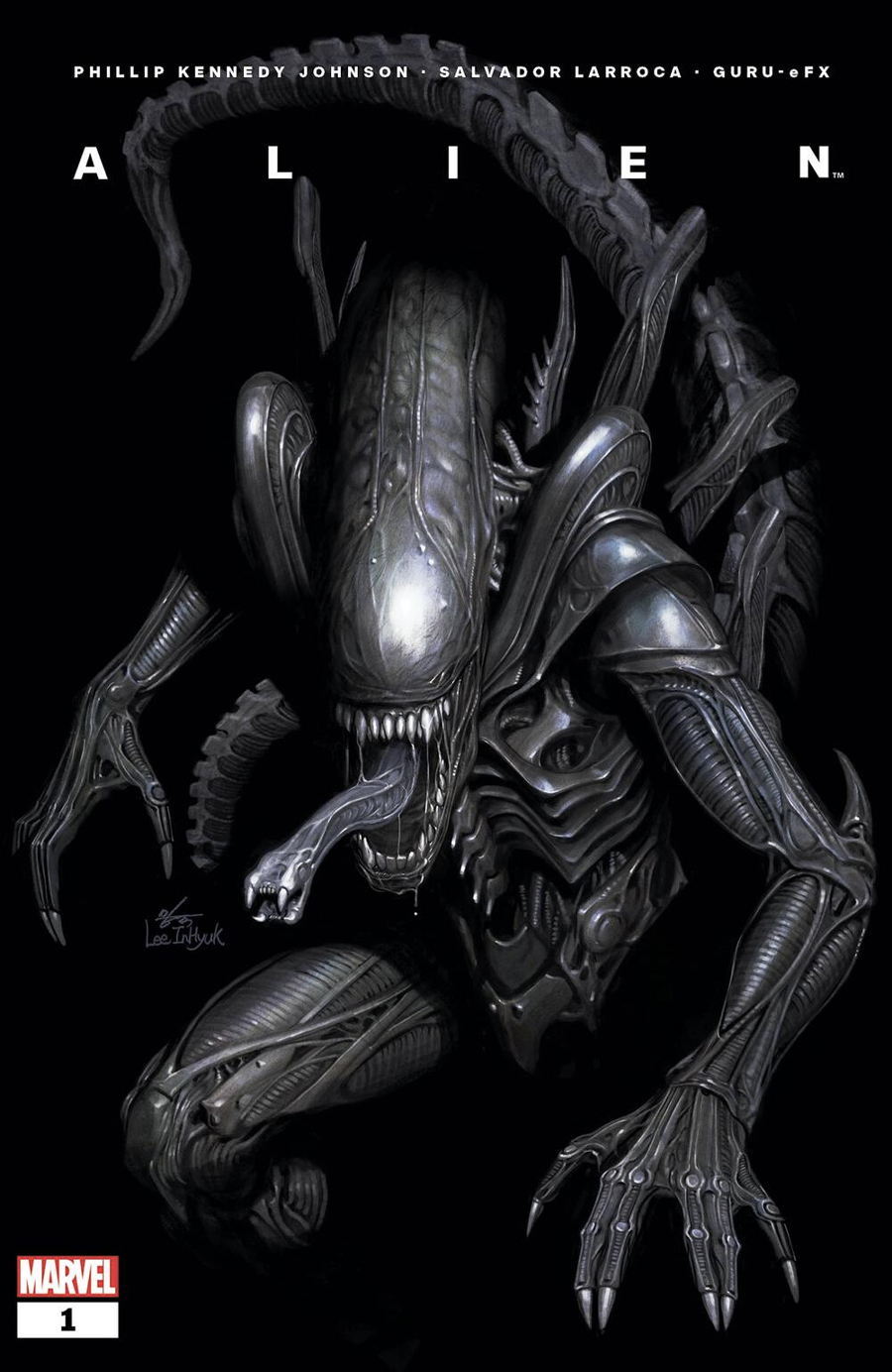 You'll also like:
Obi-Wan Kenobi's Personal Lightsaber Sells for $215,000
Guy Ritchie and Jason Statham are Teaming Up for Their First Movie in 15 Years
Game of Thrones Prequel 'House of the Dragon' Will Begin Production in 2021