13 Best Shooting Ranges in Sydney for Target Practice
Shooting ranges in Sydney? Why not? The Harbour City offers many forms of entertainment, just think of its tight roads, steep house pricing and slow internet. But despite the wealth of extra-curricular activities on offer, Sydney's shooting ranges are amongst the best in Australia. The reality is guns are fun. They're toys, but for adults — and make no mistake, because they're lethal and this isn't Southern Texas where everyone can tote a gun. Thanks to the safety of these gun and rifle range in Sydney, one can partake in this exhilarating pastime that hits the mental g-spot like no other activity.
RELATED: These are the best paintball venues in Sydney right now.

1. Marconi Clay Target Club
For all you ammosexuals, gun enthusiasts and Call of Duty fanatics Marconi Clay Target Club should be at the top of your bucket list. While its name may come off as a '70s mafia den smuggling contraband, this is the best shooting range Sydney has to offer. For over 50 years the club has dedicated itself to supplying Sydney with its clay target shooting services and friendly charm. So whether you're going solo, as a group or for a corporate function, their services and facility are what make them the best in Sydney.
Address: 228 Heathcote Rd, Sydney NSW 2234
Phone: (02) 9774 5223
Trading Hours: Wed 11 am-4 pm, Fri 6 pm-11 pm, Sun 10 am-5 pm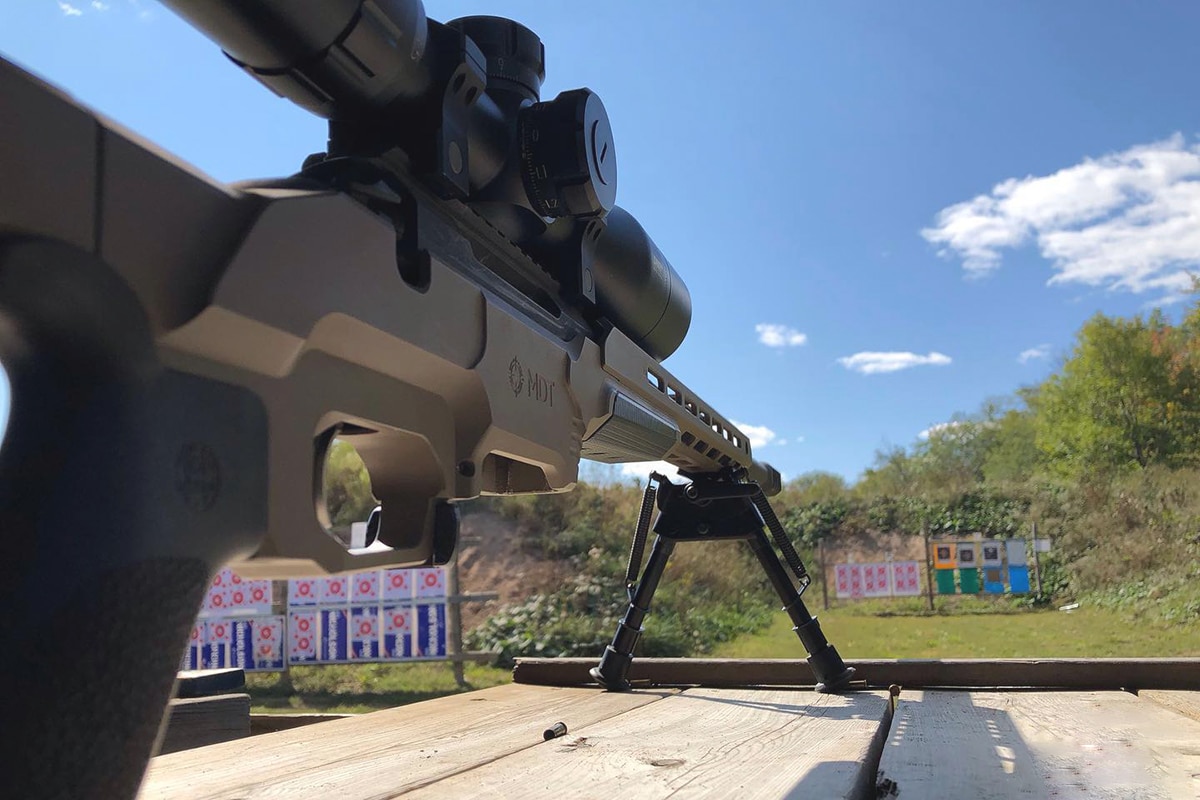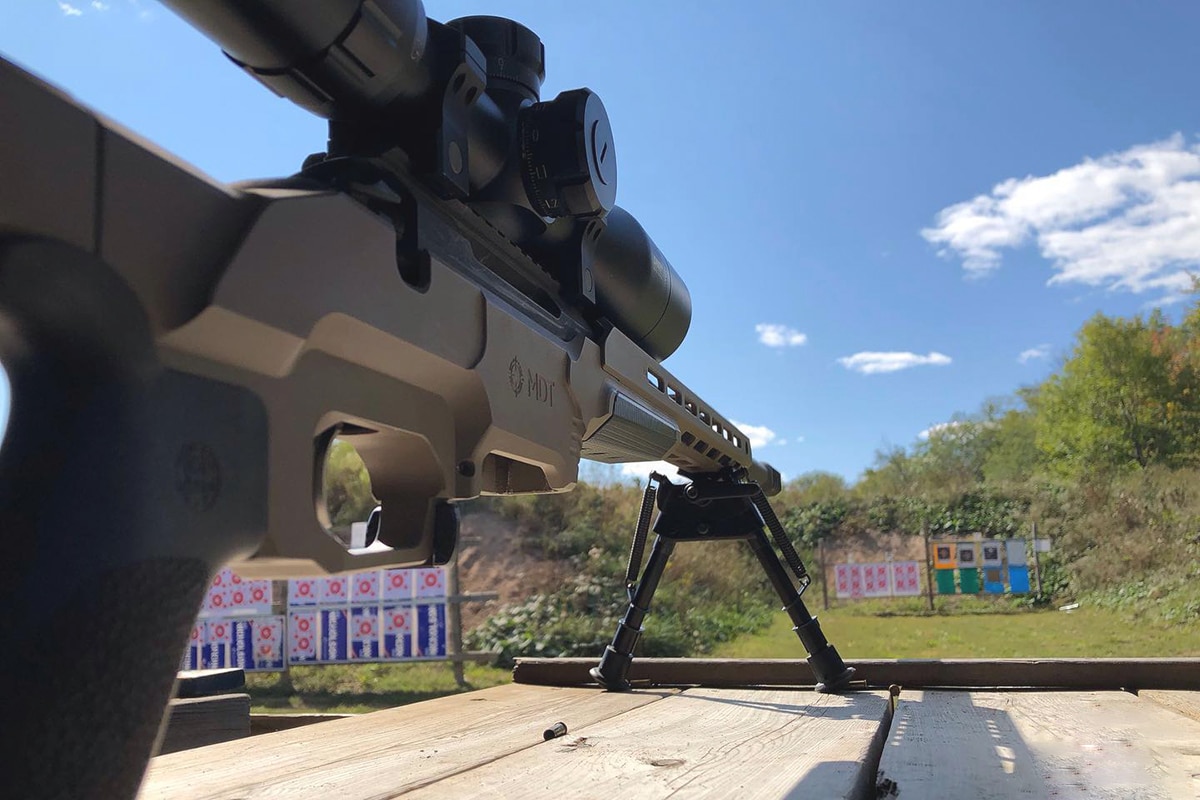 2. Silverdale Rifle Range
Silverdale Rifle Range is owned and operated by SSAA Sydney Branch — which has four ranges on this list under its umbrella — and is one of the finest shooting ranges in Australia. The club provides many firearms when target shooting; pistols, shotguns, rimfire flys, silhouettes, and single-action shots. Their range is quite extensive and all shooting areas are sound baffled and undercover. There's also a concession area in their air-conditioned clubhouse, where they purvey ammunition for members at the range. And interestingly, they offer a deer butchering & caping course for hunters.
Address: Avoca Rd, Silverdale NSW 2752
Phone: (02) 4653 1440
Trading Hours: Mon-Sun 9 am-3:35 pm
---
Featured Video from Man of Many
---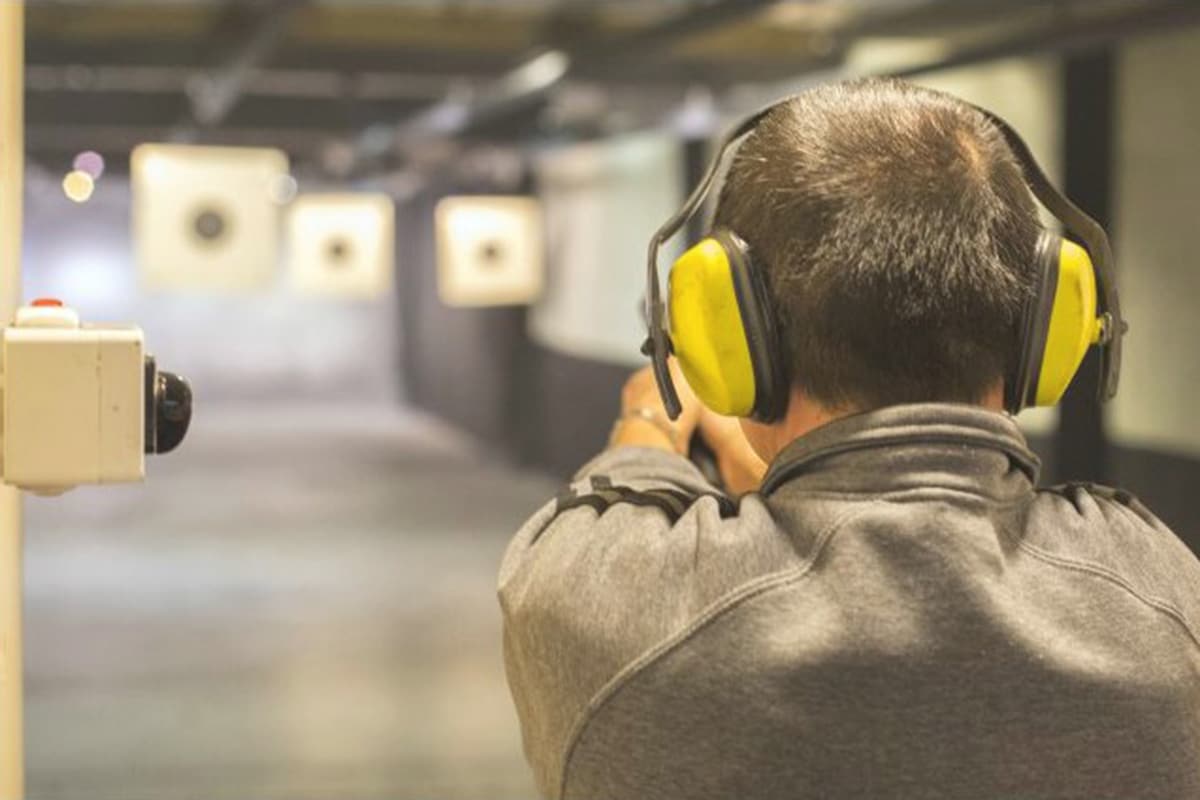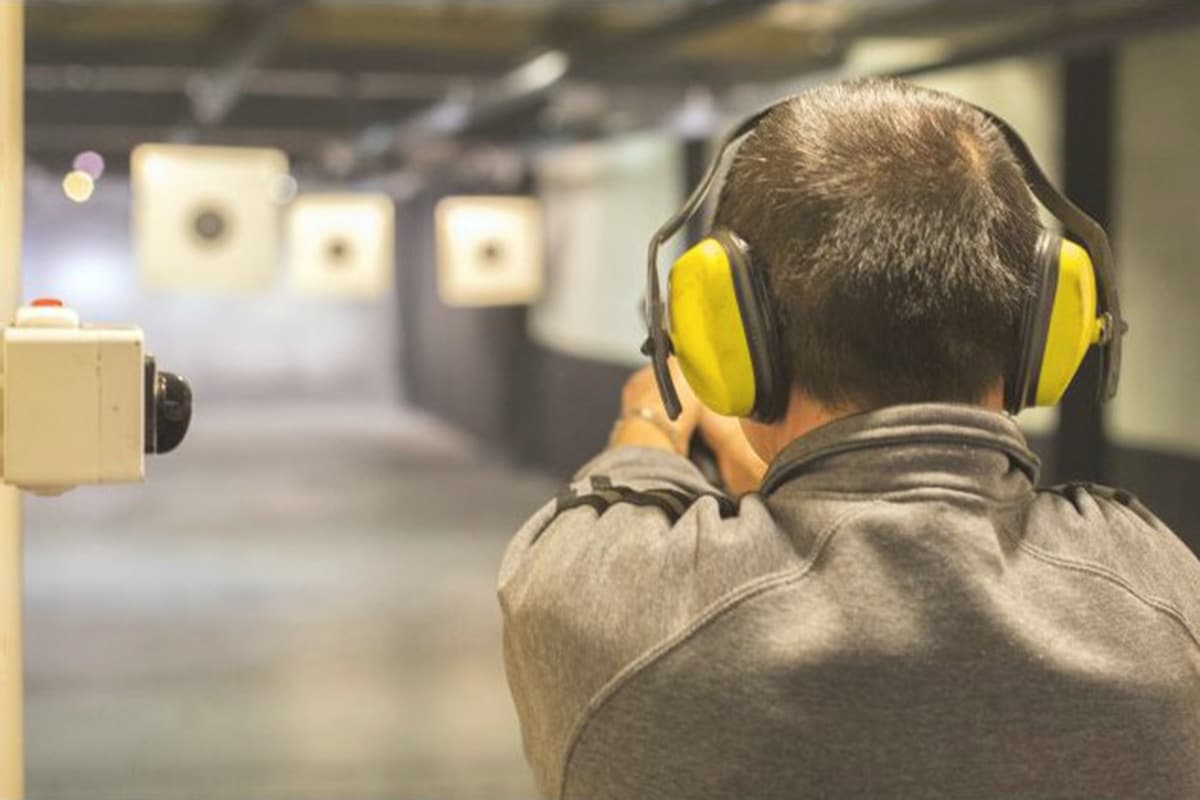 3. Auburn Shooting Academy
If you're itching for Sydney's finest indoor shooting range, which's tailored to handgun and pistol firearms, then the Auburn Shooting Academy is your best bet. Boasting an indoor archery range, 3 indoor ranges of 19 lane pistol lanes spanning 25-metre in length range with electronically-controlled targets, it's safe to say this facility brings it hard. And if you're not in the mood to shoot at a target, then help yourself to recline in their members' lounge while watching TV or members in action. The Academy also hosts 'Try-Shoot days' for unlicensed participants to help them try their hand at this extreme sport.
Address: 16-18 Byrne St, Auburn NSW 2144
Phone: (02) 9737 9099
Trading Hours: Mon-Thur 12-9 pm, Sun 10 am-1 pm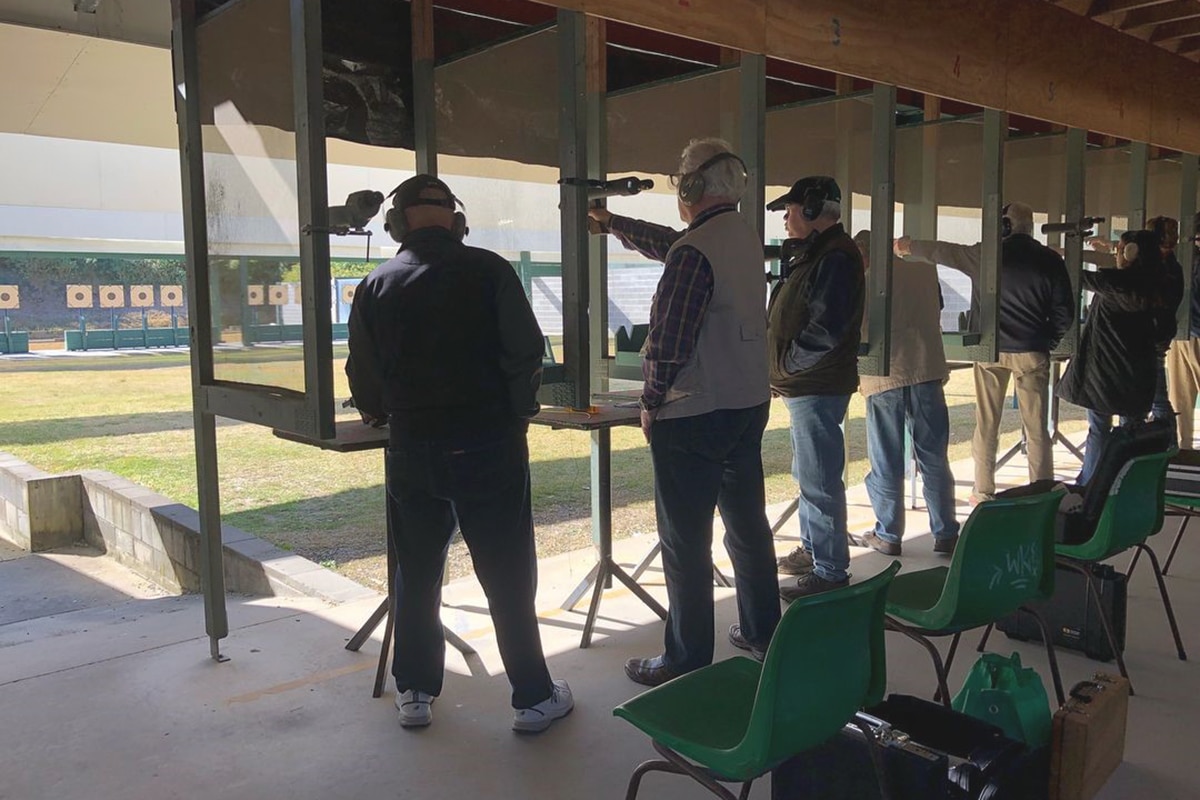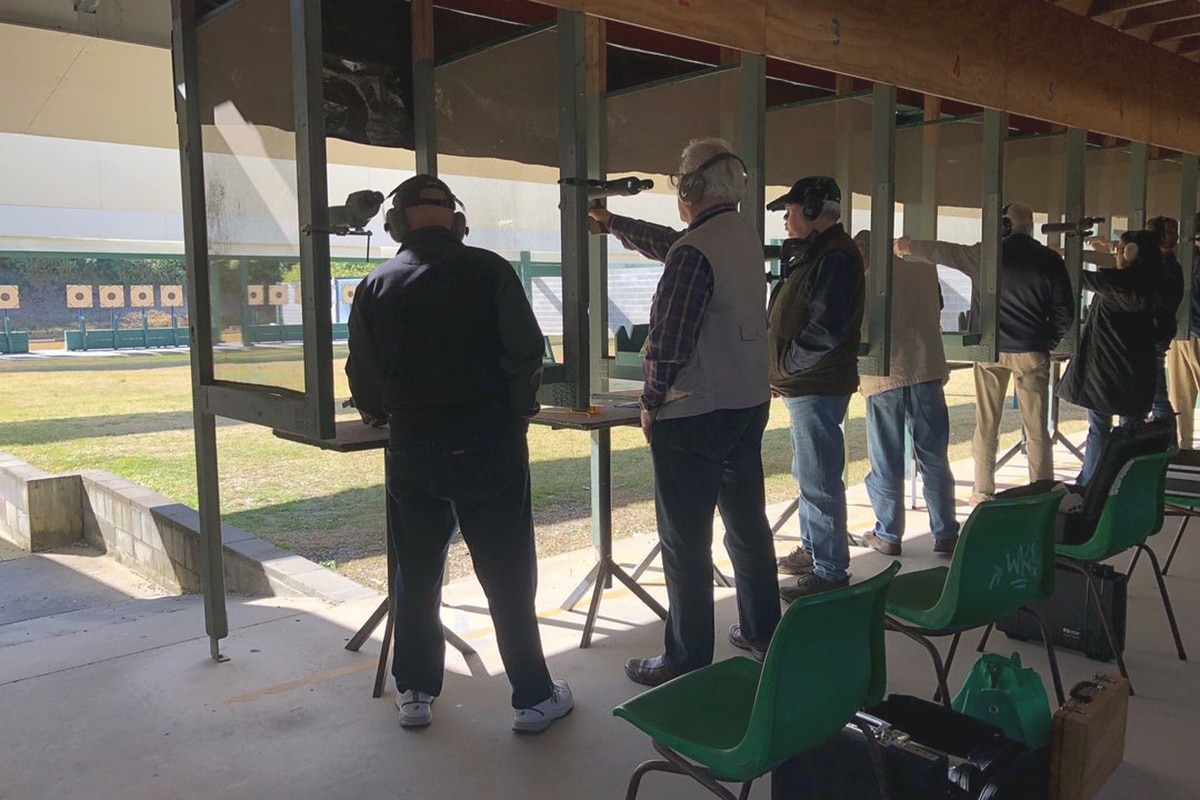 4. St Ives Pistol Club
For over 50 years, the St Ives Pistol Club has hosted the likes of the Olympic shooting disciplines, IPSC (International Practical Shooting Confederation) & Service Pistol Matches. The club offers a comprehensive range of competitions that allow shooters of differing abilities to compete. And with its vast club membership and highly experienced staff, new members will be harnessed to become skilful shooters poised for competition. Their members also complete at a state, national and international level. So if you're leaning towards joining a top-tier gun club for the competitive edge, look no further than this club.
Address: 437 Mona Vale Rd, Belrose NSW 2085
Email: (02) 8889 0406
Trading Hours: Mon-Fri 9-5 pm, Sat-Sun 8-6 pm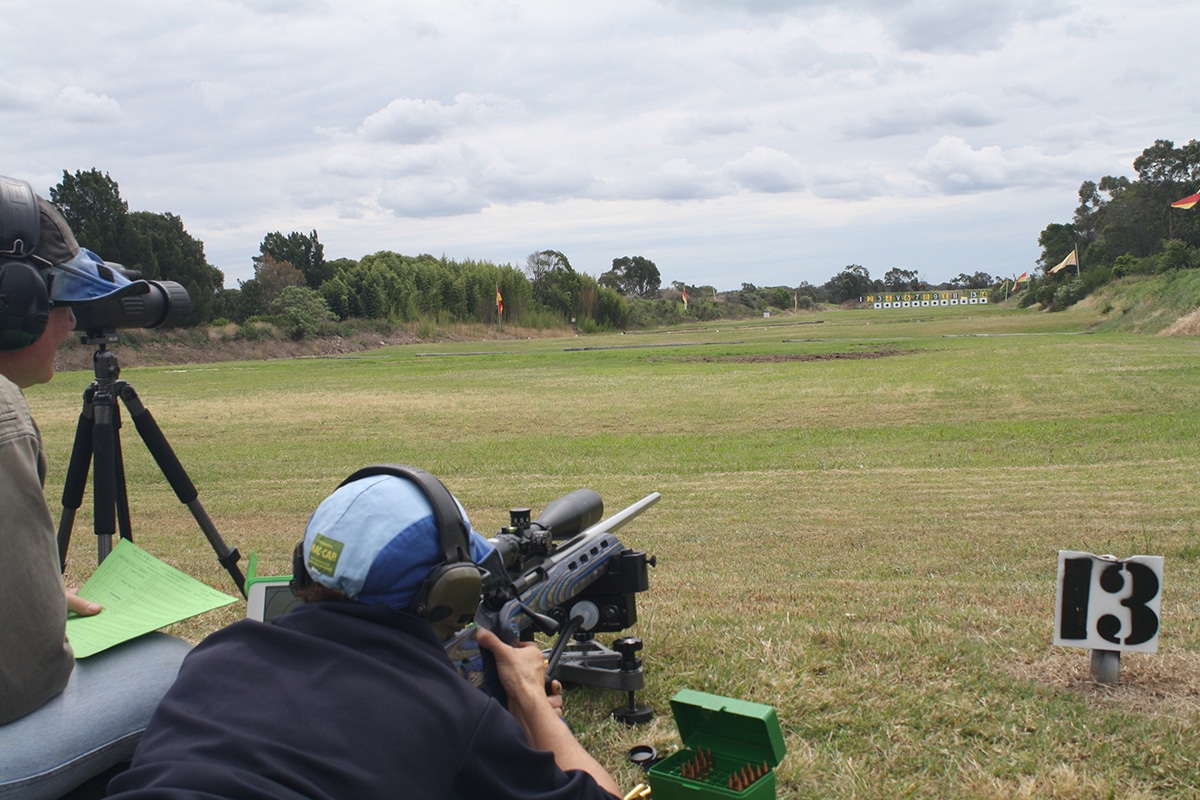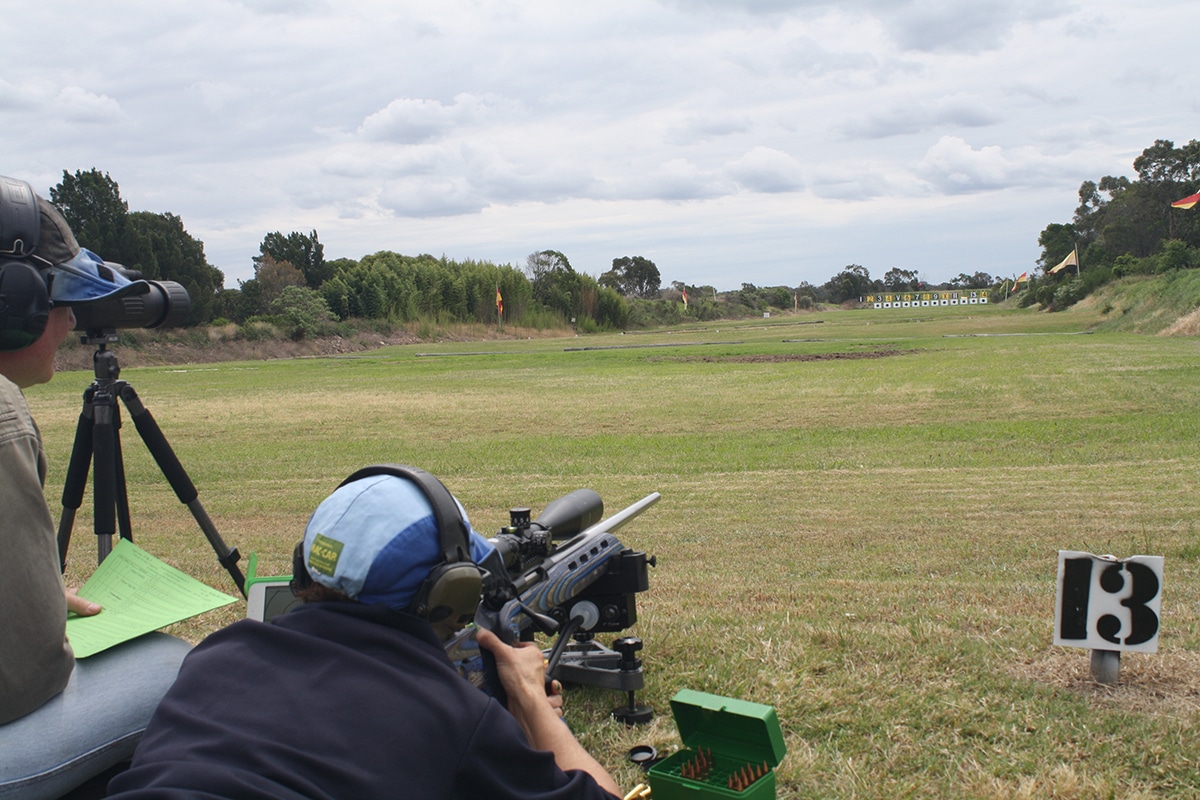 5. Hornsby Rifle Range
The Hornsby Rifle Range is a sublime function not just for target shooting; it's a place where you can make mates of similar tastes, where there's a sausage sizzle fest every competition and be immersed in its leafy environment and not some dungeon of an indoor shooting range. Boasting four targets ranging from 300-800m, and benchrest at 50m on the 100m range, and benchrest and field positions at 100m, 200m or 300m. The facility allows members to compete in three different target shooting disciplines: Target Rifle, F-Class and F-Class Open.
Address: Rosamond St, Hornsby NSW 2077
Phone: +61 417 201 606
Trading Hours: Mon-Sun 9-4:30 pm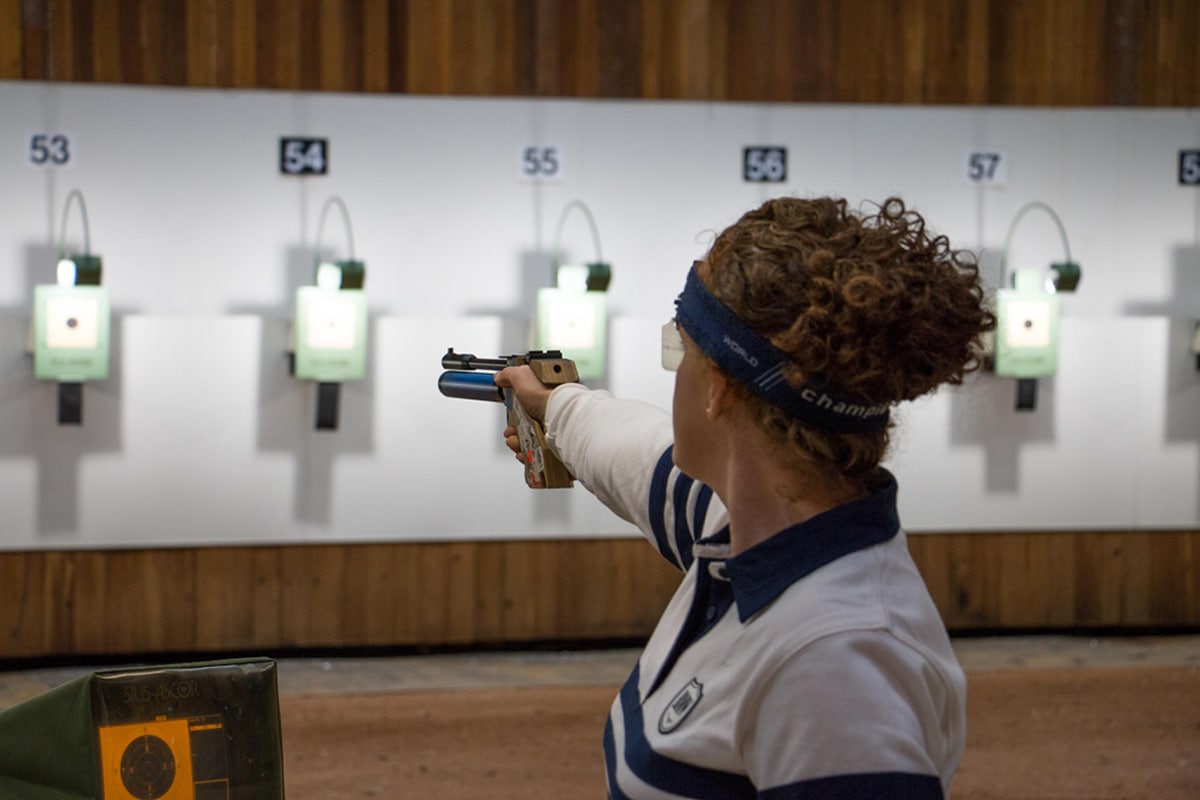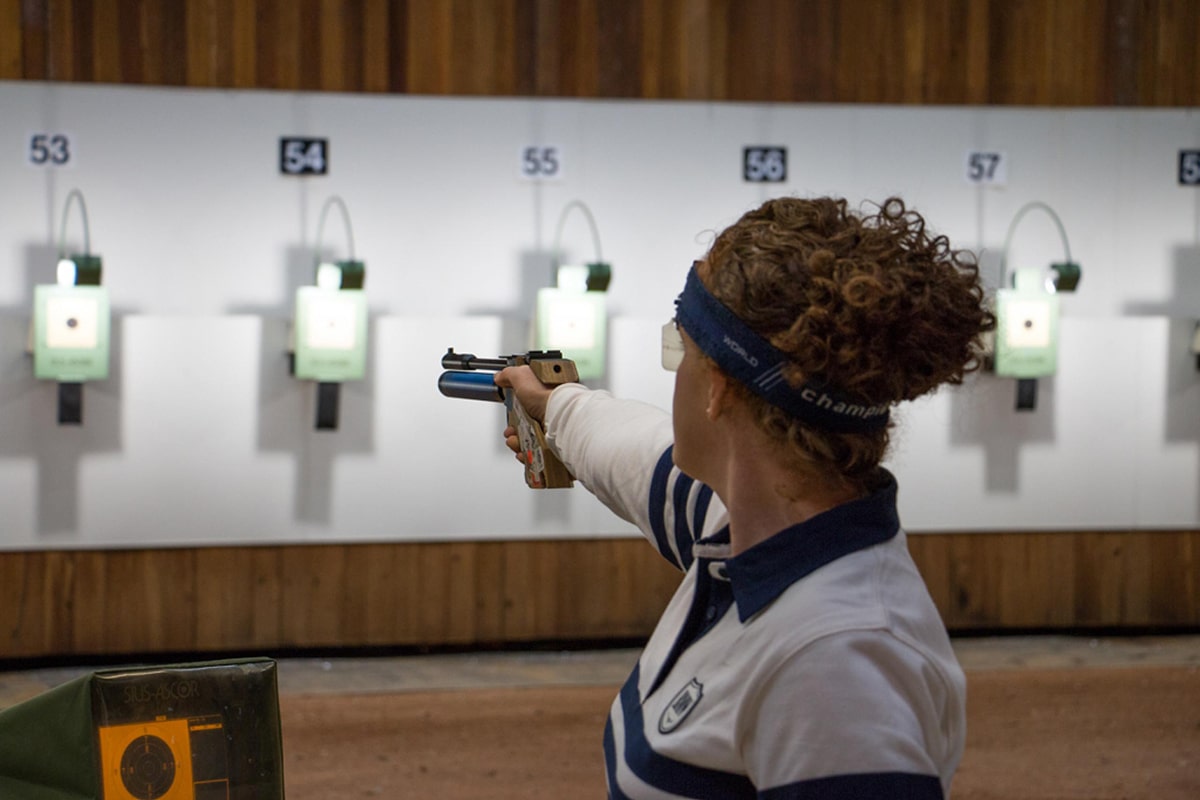 6. Sydney International Shooting Centre
Built for the shooting events at the 2000 Summer Olympics, the Sydney International Shooting Centre is a state-of-the-art venue that offers top-notch shooting events and other activities on their 80 hectares of semi-rural bushland. So, if you're a licensed firearm holder, you can use the centre's 10-metre, 25-metre and 50-metre shooting ranges. Ad if you'd like to try your hand at shooting, but don't have a firearms licence, give their Try Shooting Program a go. The venue also offers a range of sporting and commercial events.
Address: Range Rd, Cecil Park NSW 2178
Phone: (02) 8782 0100
Trading Hours: Tue 9-5 pm, Wed 9-10 pm, Thur 9-5 pm, Fri 9-10 pm, Sat-Sun 9-5 pm
Sydney International Shooting Centre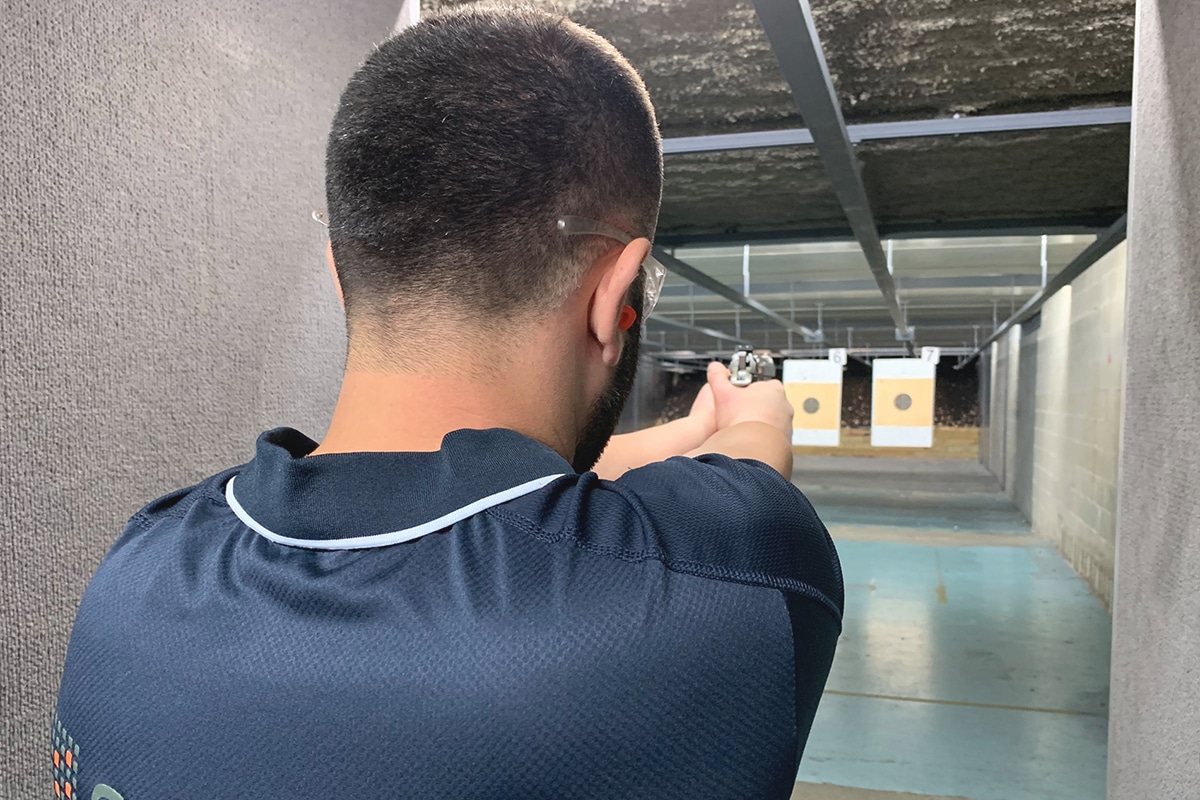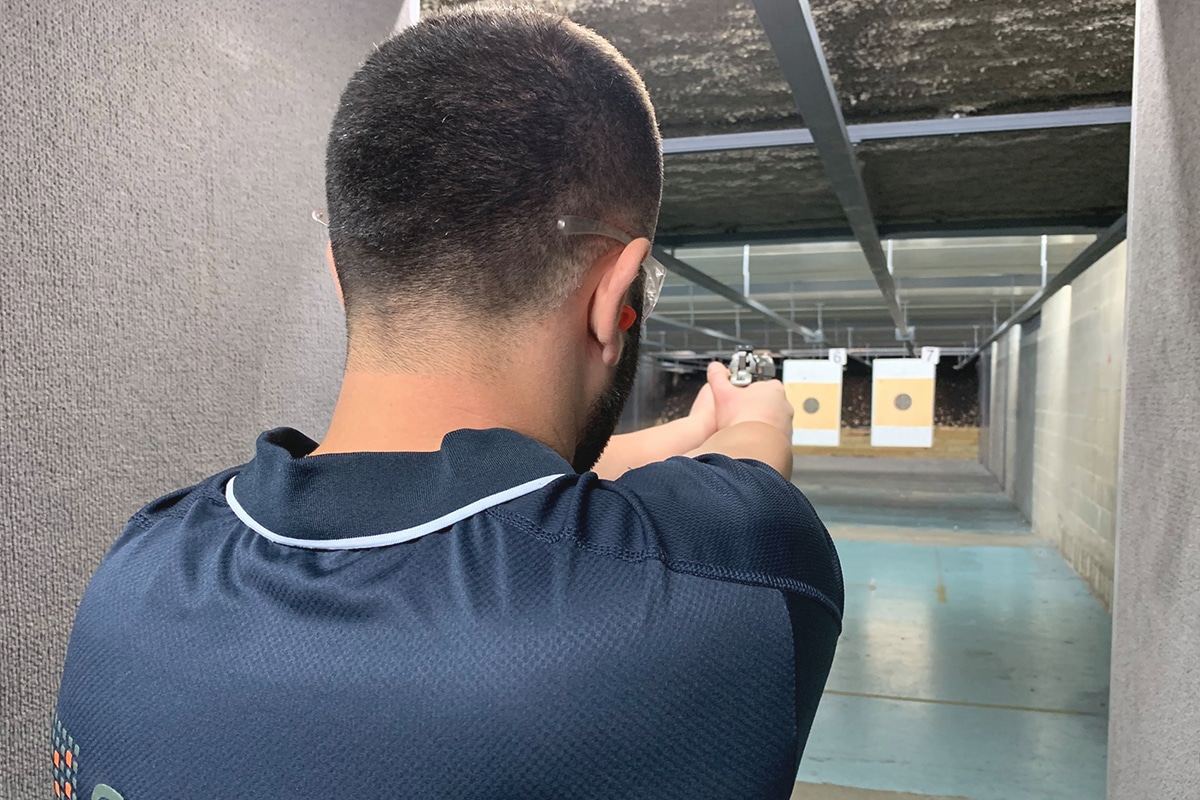 7. St Marys Indoor Shooting Centre
St Marys Indoor Shooting Centre is another supreme spot on our list. Home to a large and well-stocked firearms dealership, that stocks products from leading gun manufacturers and features electronically controlled target carriers that can be set at distances from 7m-50m, suitable for centrefire, rimfire and pistol shooting — what more can an indoor shooting range have? St Marys also offers firearm storage facilities for members, stocks a wide range of ammunition and sells a gamut of knives, scopes, clothing, accessories as well as firearm safes.
Address: 30 Power St, St Marys NSW 1790
Phone: (02) 8889 0406
Trading Hours: Mon-Sat 10 am-10 pm, Sun 10 am-6 pm
St Marys Indoor Shooting Centre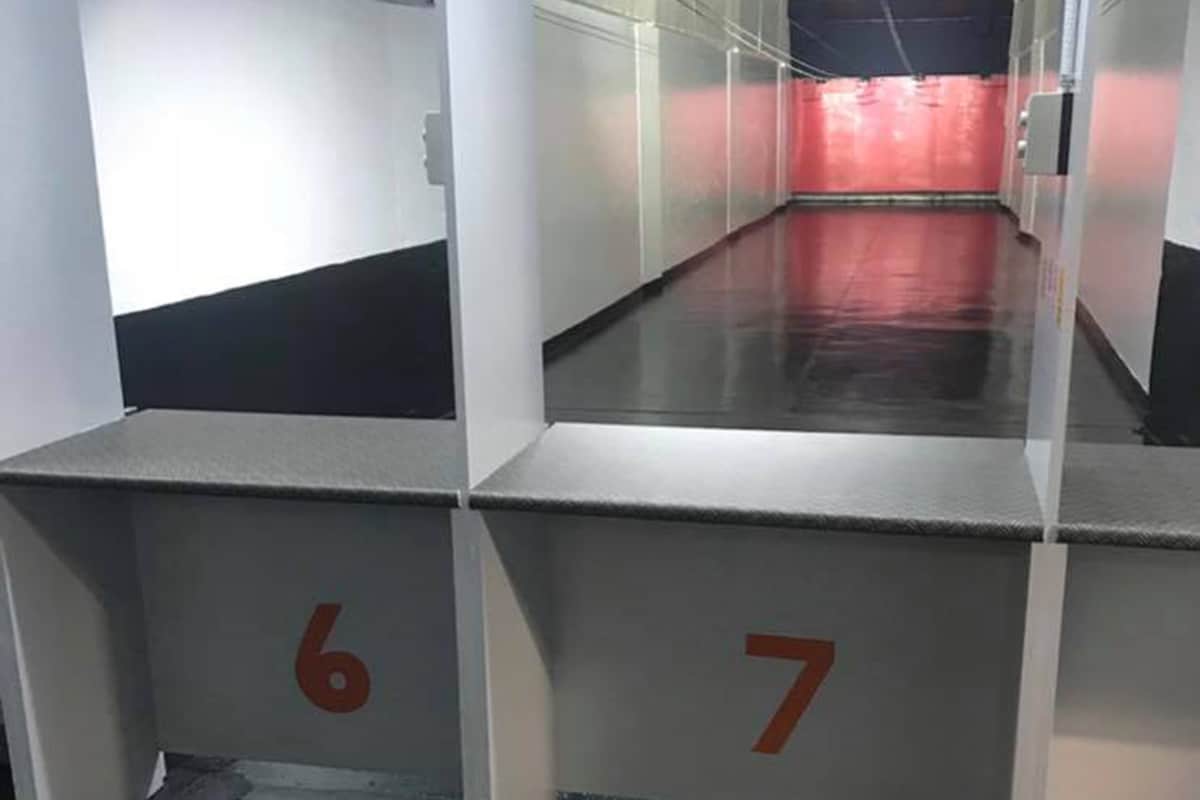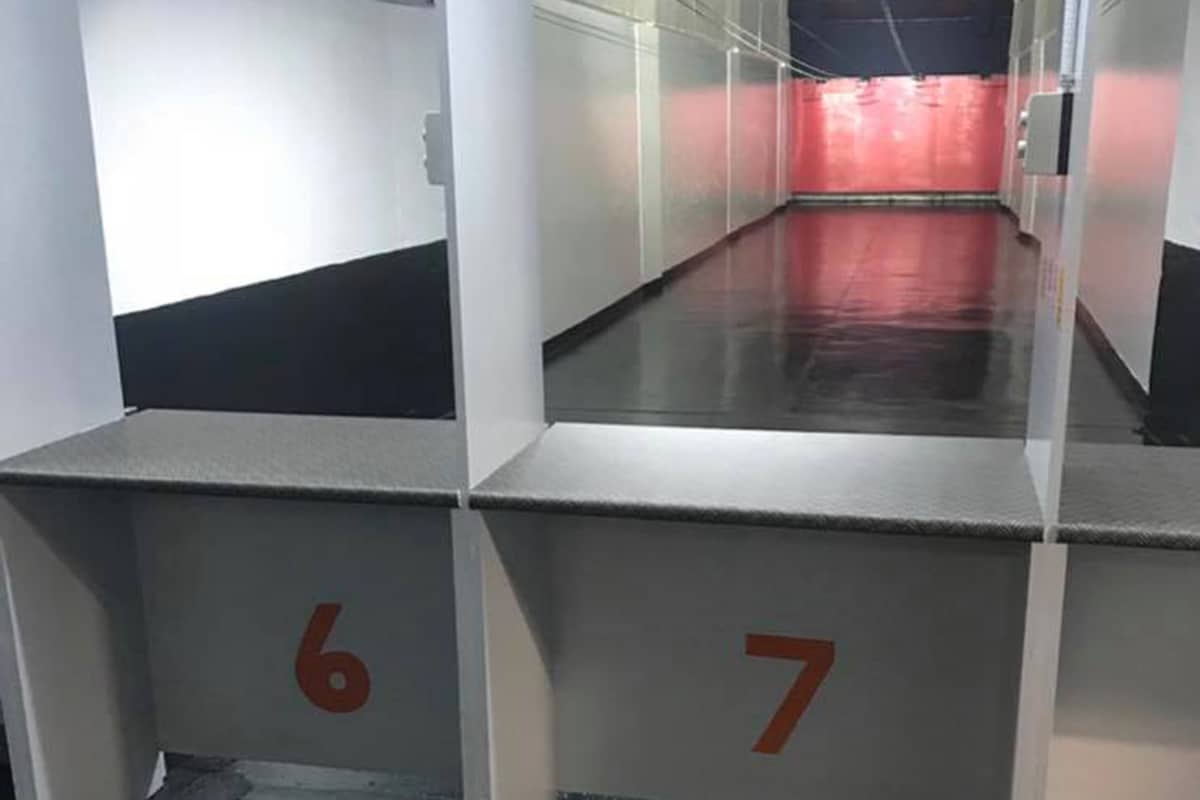 8. Condell Park Indoor Firearms Range
For over 25 years, Condell Park Indoor Firearms Range has been one of the leading firearms dealerships and indoor firearm ranges in Sydney. It's provided licenced shooters and club members a safe and top vicinity to test the talent of their trigger finger with a 9mm pistol, .460 Magnum, 44 Magnum revolver or shotgun in their 25-meter indoor shooting facility. It provides licenced shooters and club members a chance to try out their top gun range; 44 magnum rifle, Desert Eagle and 357 Revolver. The range additionally sells ammunition, apparel, accessories and firearms.
Address: 2/28 Harley Cres, Condell Park NSW 2200
Phone: (02) 9796 0600
Trading Hours: Mon-Fri 10:30 am-8 pm, Sat 9 am-3 pm
Condell Park Indoor Firearms Range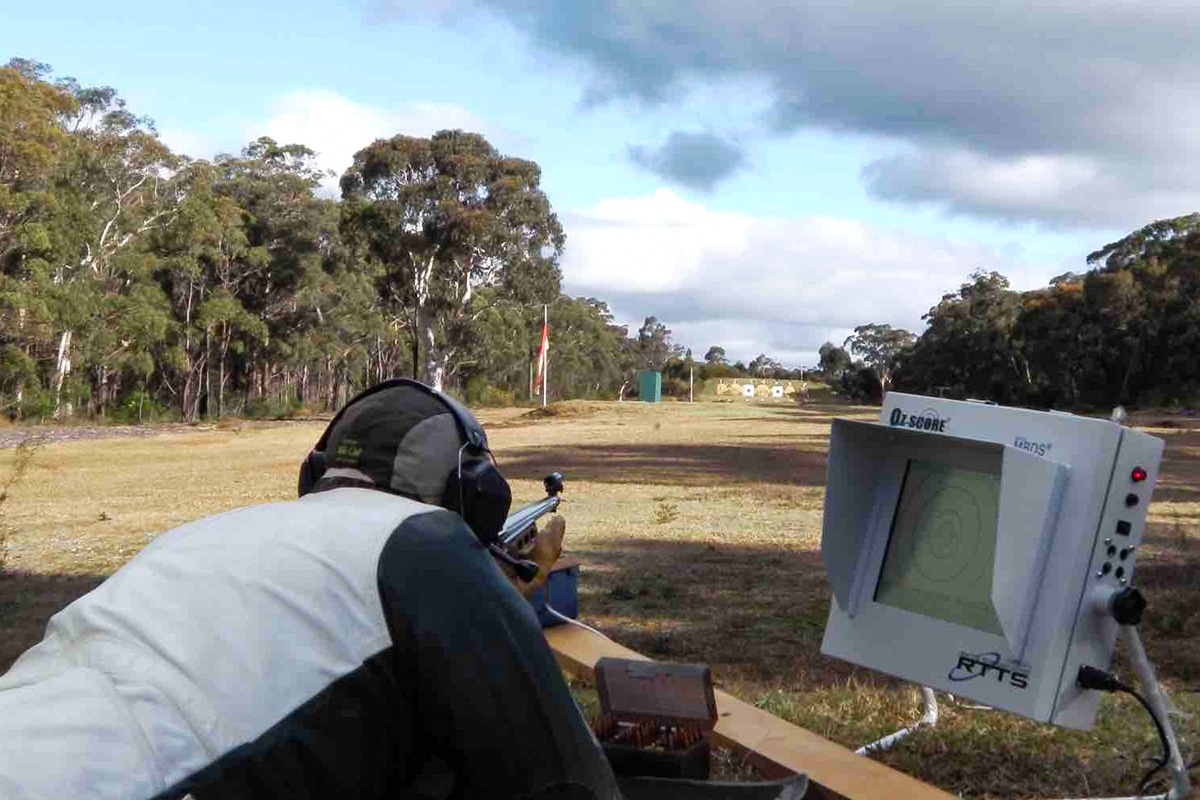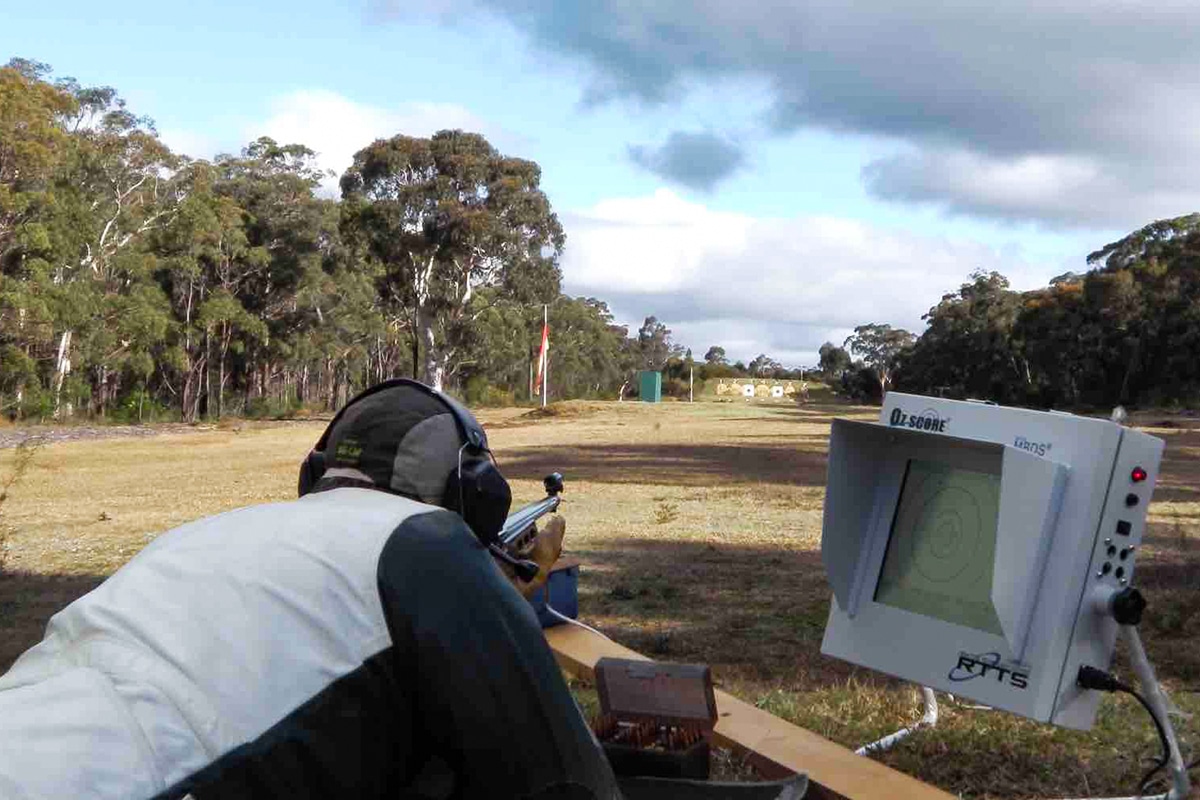 9. Southern Highlands Rifle Club
Based at the Hill Top Rifle Range 1 hours' drive southwest of Sydney is a club that's shooting ranges span from 20 metres to 800 metres and boasts a multitude of disciplines including rimfire, F class and target rifle, and shooting activities tailored to beginners and adept shooters. The Southern Highlands Rifle Club impressive 800m range allows for long-range shooting at distances and hosts events for rifle calibres ranging from air rifle through to 8mm centrefire rifles. Of late, the facility has introduced a new 500m & 50m range that will enhance the echelon on thrill for members and licenced visitors.
Address: Wattle Ridge Rd, Hill Top NSW 2575
Phone: +61 412 406 337
Trading Hours: Sat 9 am-4 pm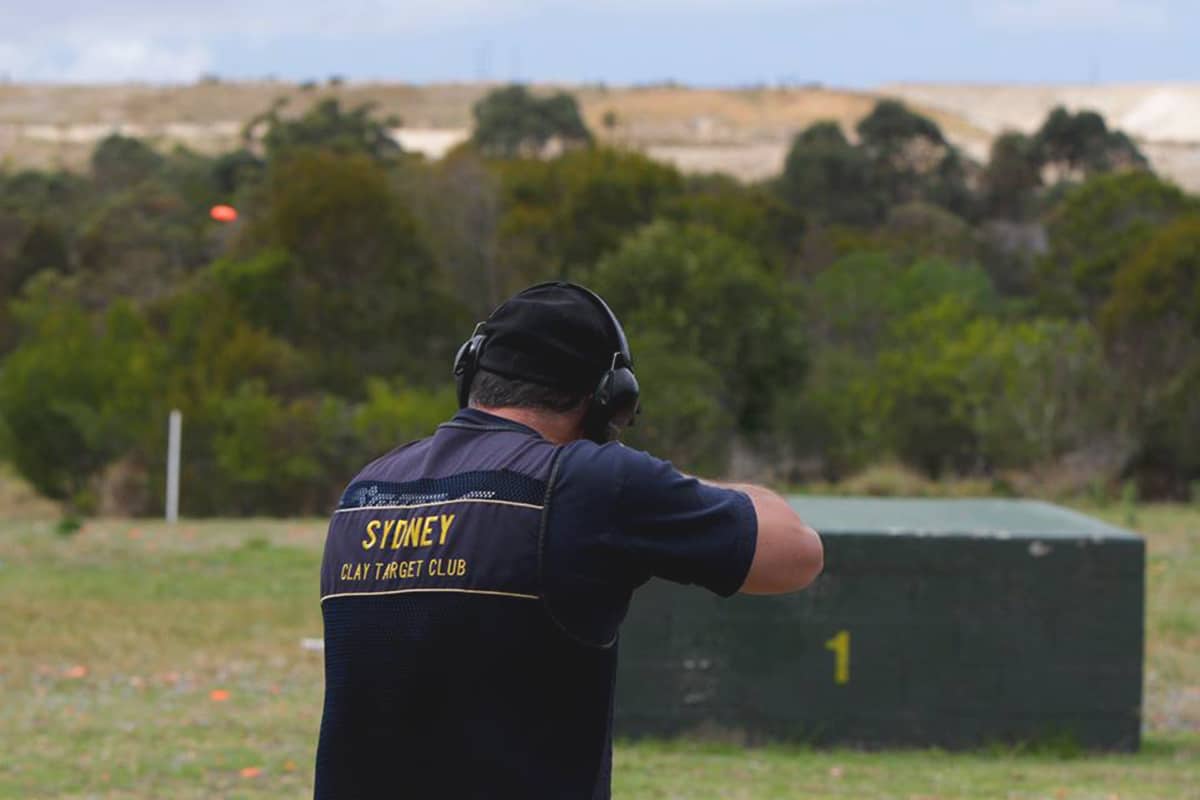 10. Sydney Clay Target Club
The Sydney Clay Target Club, originally the Sydney Gun Club, has been reeling in ammoheads since the '30s with its stately shooting grounds. Since its heyday, the club has hosted competitions with lofty prizes as well as splendid occasions for corporate functions, hens & bucks parties, birthdays and even religious celebration. This Sydney favourite has been steadfast in bringing joy to shooting target practice with a competitive edge. Under the wing of their adept and easy-going staff, you'll experience the exhilaration that no other sport brings.
Address: Heathcote Rd, Lucas Heights NSW 2234
Phone: +61 435 201 102
Trading Hours: Wed 12-5 pm, Fri 5-10 pm, Sun 9 am-5 pm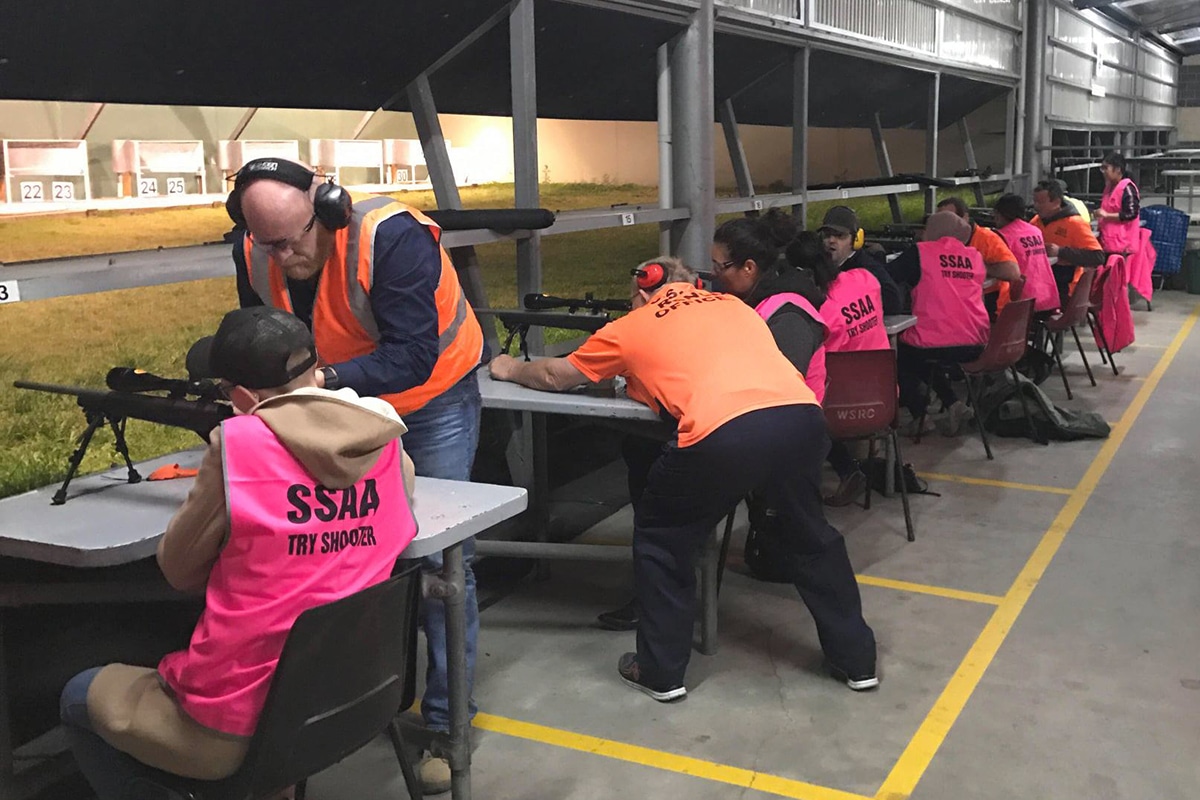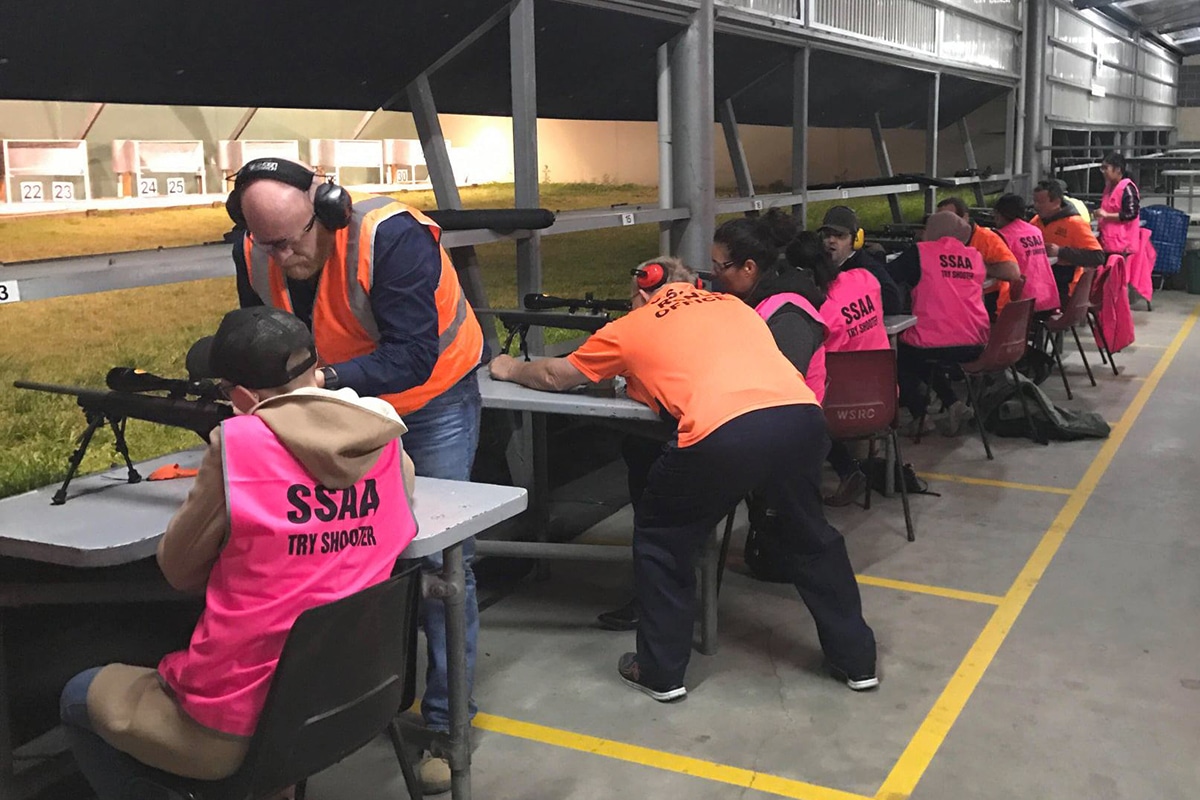 11. Holroyd Rifle Range & Pigeon Club
When in Greystanes, you'll discern some indiscreet building known as the Holroyd Rifle Range and Pigeon Club, one of West Sydney's best keep secret. Part of the Sporting Shooters Association of Australia (SSAA), this range club offers .22 rimfire rifles from a bench rest up to a range of 50 metres with standard velocity ammunition only. And every Sunday night is the International Rimfire Benchrest competition. Casual shooters are welcome to try their shooting and Safety Awareness testing for longarm firearms (categories A & B) are additionally conducted at the club.
Address: 2a Hyland Rd, Greystanes NSW 2145
Phone: (02) 8078 4438
Trading Hours: Fri 6 pm-9 pm, Sun 6 pm-9 pm
Holroyd Rifle Range and Pigeon Club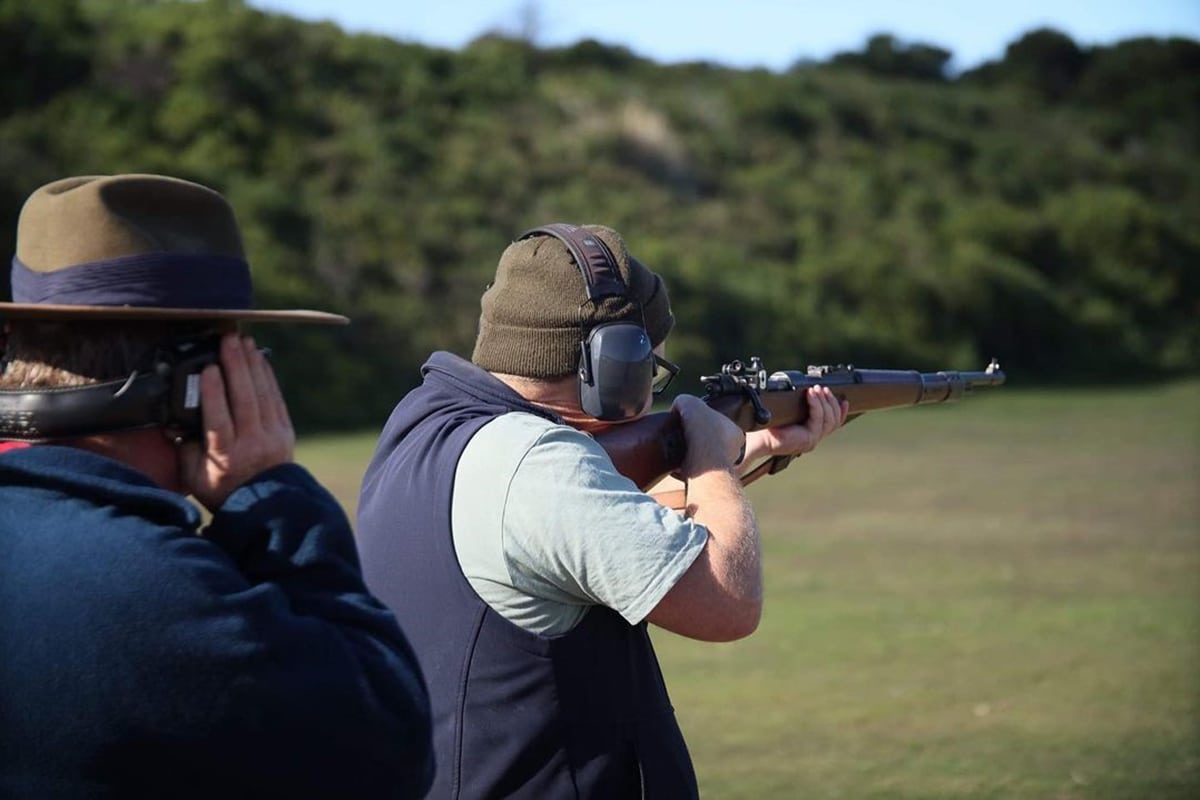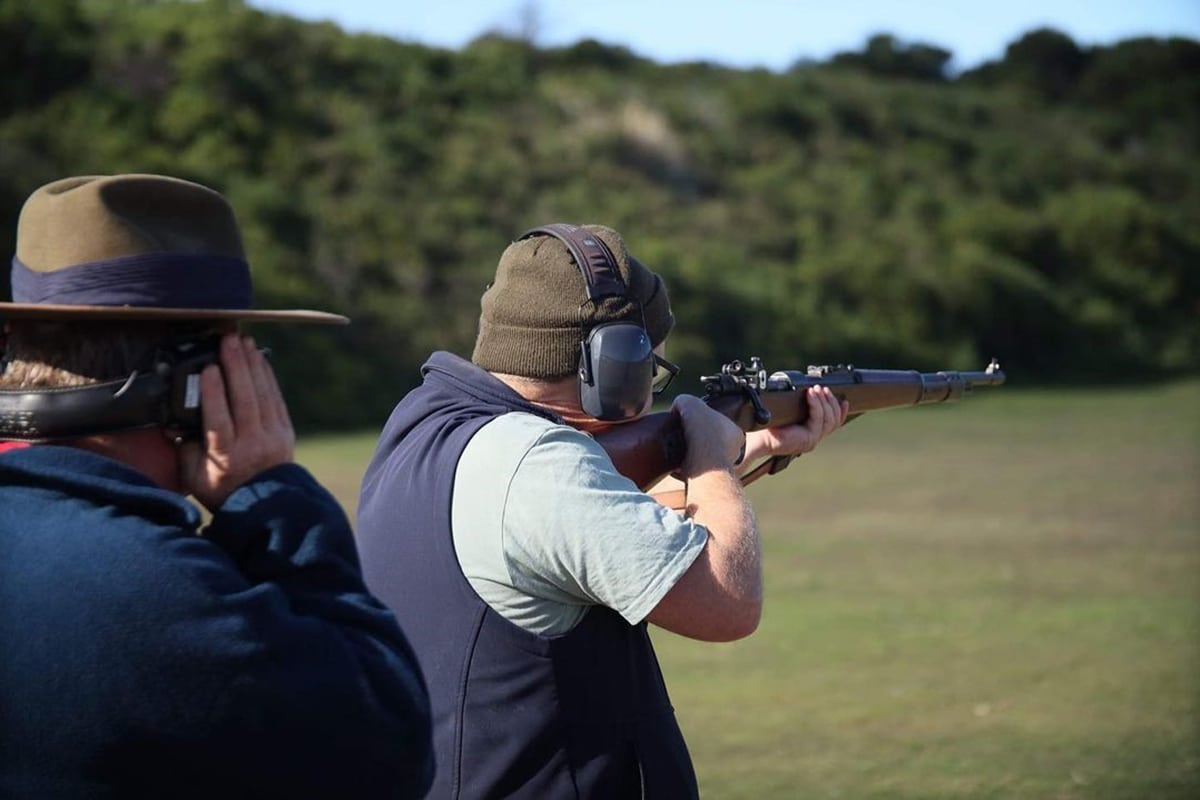 12. ANZAC Rifle Range
Another one the Sporting Shooters Association of Australia (SSAA), which has four ranges on this list under its umbrella, is the ANZAC Rifle Range. It's also the headquarters of the New South Wales Rifle Association and hosts the many shooting comps. Apparently, this facility is like Area 51. It's highly secure, has a clandestine feel to reeks of a government intelligence agency. Anyhoo, you can expect plenty of .22 rifles, rimfire rifles and centrefire rifles of up to 8mm at this range. It also has an ammunition shop where members and those licenced can pick and choose ammunition and shooting gear.
Address: Franklin St, Malabar NSW 2036
Phone: (02) 9661 4532
Trading Hours: Tue-Thur 9 am-3 pm, Sat 9:30 am-5:30 pm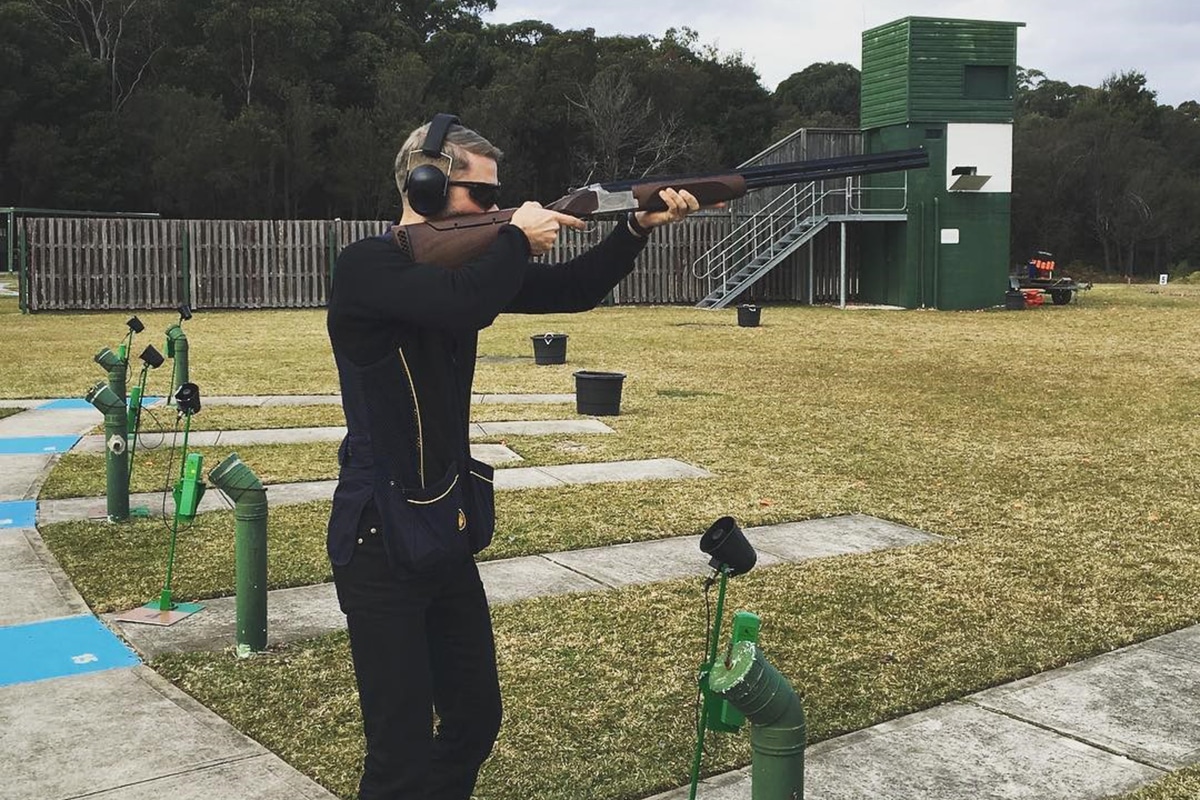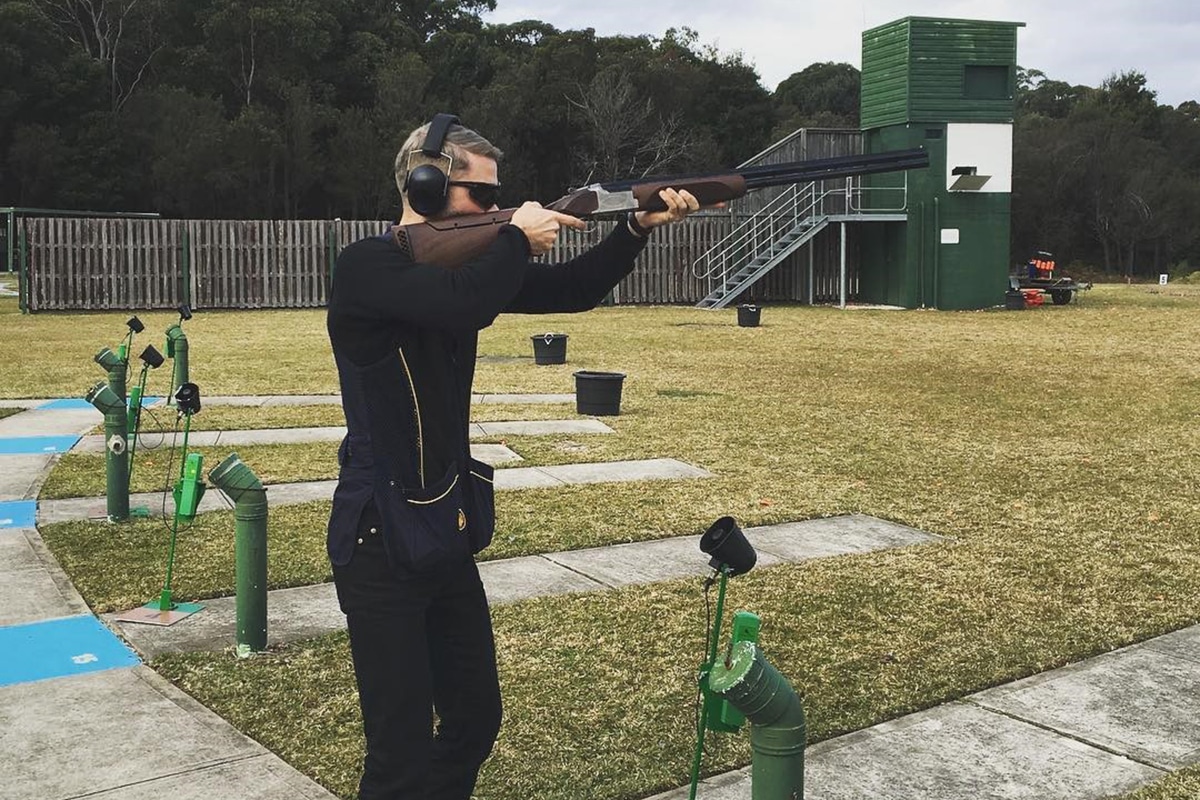 13. New South Wales Gun Club
The oldest club yet most beloved clubs on this list. New South Wales Gun Club is the OG of clay target shooting and features a gamut of services and professional shooting practices such as coaching and licencing of firearms. They offer sporting clays, trap shooting, skeet and ISSF Olympic Trap. Its outdoor range layouts are top-tier and its grass grounds are kempt enough for golf or a lawn bowl sess. So if carry a firearm license, enjoy social interactions with all the easy-going members at a stately facility, then this NSW Gun Club awaits.
Address: 131 Booralie Rd, Duffys Forest NSW 2084
Phone: (02) 9450 1775
Trading Hours: Wed 2-7:30 pm, Sat 10 am-4 pm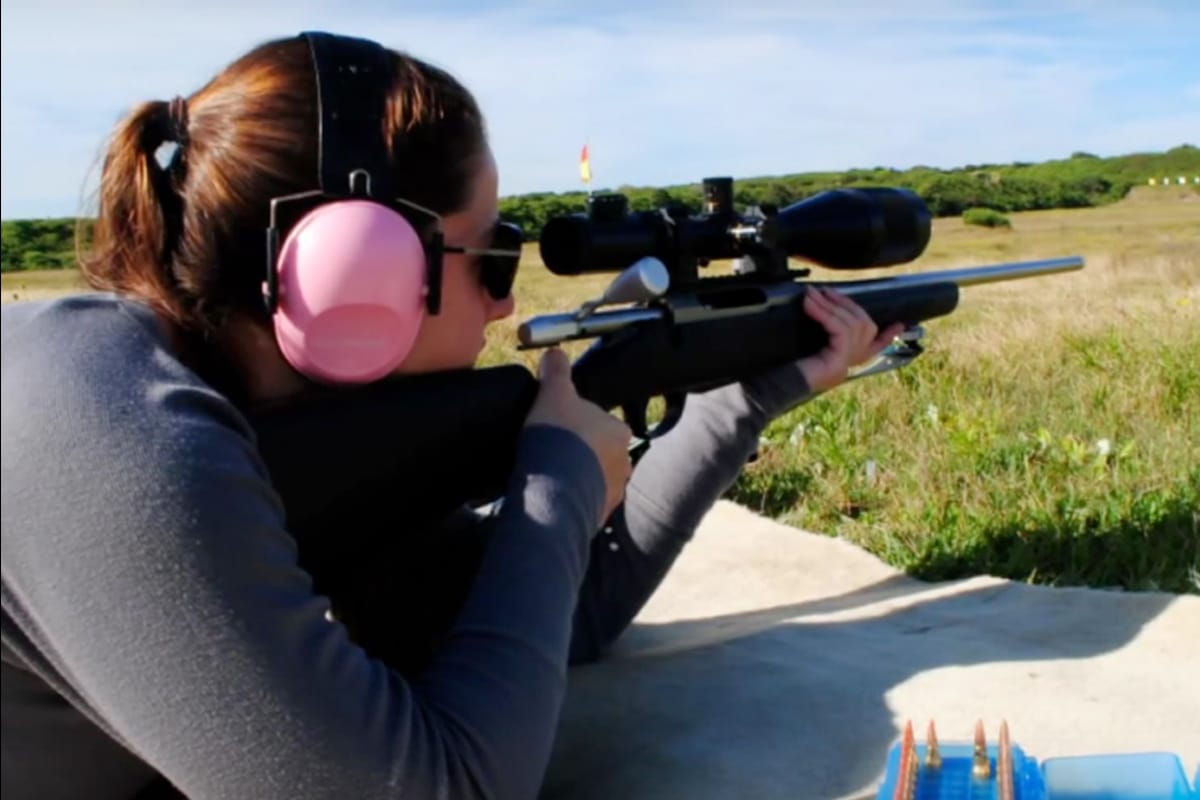 How do you Get a Firearms License in New South Wales?
The legal age for an individual to get a firearm license in NSW is 18. But apparently, anyone who's 12 years of age or older (under the age of 18) is permitted to use firearms at a shooting range. They just need to meet the NSW Police requirement via completing the P650 declaration form (for unlicensed shooters) and:
Be permitted to undertake the activity by the club, range or an instructor
Be under there supervision of a licensed club/range official or firearms instructor.
Now when applying for a firearms licence in NSW, you must provide evidence of your legitimate reason for the possession and use of firearms.
And there are two reasonable grounds for this application:
The first is that the genuine reason can not be for the protection of yourself or others
And you can have more than one genuine reason on your firearms licence.
Who's Eligible?
To be entitled to a firearms licence, you gotta:
be residing in NSW
be 18 years old or older
be a physical fit person to have access to firearms
have completed a firearms training & safety course appropriate to the type of firearm licence you're applying for
provide evidence & justify a legitimate reason for possessing or using a firearm(s).
What are the Requirements?
Apparently, there are several things you need to get a permit for a firearms license:
evidence of an active NSW driver licence & Medicare card
a MyServiceNSW Account
one of the following:
1. a firearms safety training certificate
2. your previous firearms licence number, or
3. your current interstate firearms licence number
documentation to support each genuine reason
a current credit or debit card for your payment
There are also four categories of firearms in NSW; Category A, B, C, D, H. And depending on your legitimate reason(s):
if you're applying for a licence over and above a category A firearms licence, you'll need:
1. evidence that a 'special need' exists for a category B, C, D or H licence
if you're applying for a category H firearm licence with a legitimate reason of business or employment as an armed security guard, then you'll need:
1. a copy of your current 1F security licence
2. a current firearms training and safety course certificate
3. a letter of intent and endorsement from an approved master licensee.
Where do you Apply?
Click on this link to the application for a firearms licence.
Click on the 'Apply online' button at the bottom of the screen.
You'll be taken to the NSW Police Force Community Self Service Portal.
Ensure that you've got all the documentation required.
Click on the 'Login with Service NSW'.
Follow the prompts to complete your application.
General FAQs
Where is the best shooting range in Sydney?
The best shooting range in Sydney is Marconi Clay Target Club located at 228 Heathcote Rd, Sydney.
Do you need a gun license to shoot at a range?
Do you need a gun license to shoot at a range? Yes, a gun licence is required for people 18 years or over to shoot at a range. And anyone between the ages of 12-18 who wants to partake in target shooting must meet the NSW Police requirement of being approved through a P650 declaration form (for unlicensed shooters).
What is the biggest shooting range in Sydney?
The Sydney International Shooting Centre is the biggest shooting range in Sydney. The centre has many facilities and boasts a multitude of activities on its 80 hectares of semi-rural bushland.
You'll also like:
---
Featured Video from Man of Many