'Kiss My Axe' Throwing Parties Hit Sydney
Throwing open the doors to a whole new world of extreme sports, Kiss My Axe is a first of its kind venue in Sydney that brings together the mighty act of axe throwing with an adventure-led focus on team building and fun. Located in Sydney's industrial land of leisure, Kiss My Axe takes the lumberjacking out of the forest and delivers a safe axe-perience to Alexandria for you and all your mates to enjoy.
You'll Also Like:
The New TaylorMade TP5 & TP5X Golf Balls Will Make You Drive Faster and Further
Sydney is Scoring a Floating Cinema in Darling Harbour This Summer
Everything You Need to Know About Sydney's $100 'Dine and Discover' Vouchers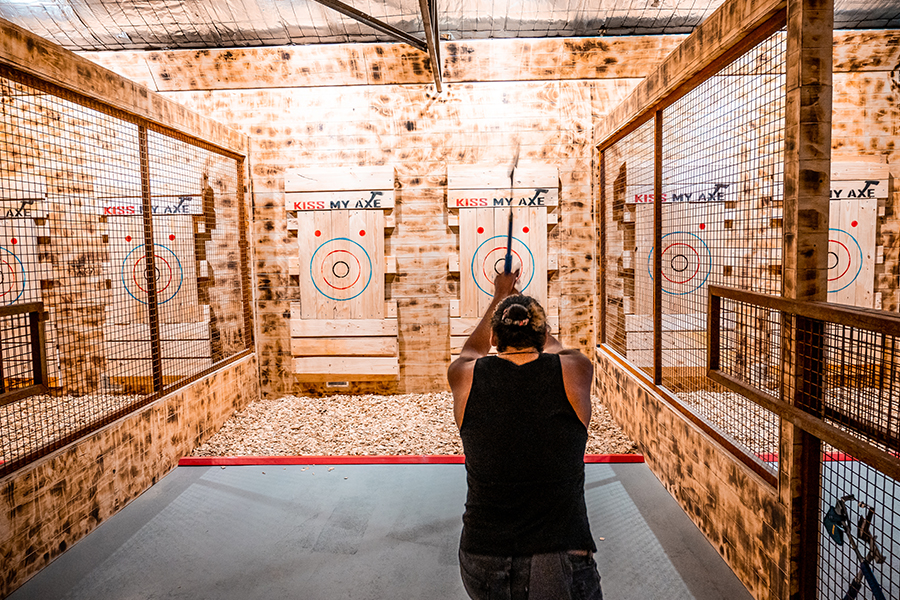 Kiss My Axe has just opened its new venue in Alexandria, offering axe-throwing and corporate team-building events for Christmas parties, bucks nights, or a bunch of mates looking for a good time. Already very popular in Canada and the US, teams are guided through the axe throwing process, with coaches teaching you how to hit the bullseye. Though unlike darts, you don't need to shout 180 at the top of your lungs.
Creating a series of interactive leadership workshops and team building activities Kiss My Axe features a fully-equipped office space with presentation equipment and function facilities, allowing all events to be customised to suit business objectives, timeframes and budgets. For a full day, or 'Don't Get Axed' experience, you and your team will be taken through axe-throwing team-building competitions, interactive leadership workshops, and a 'Free the Leader' escape room activity. Plus at there's even a choice of catering options. Yum, Yum.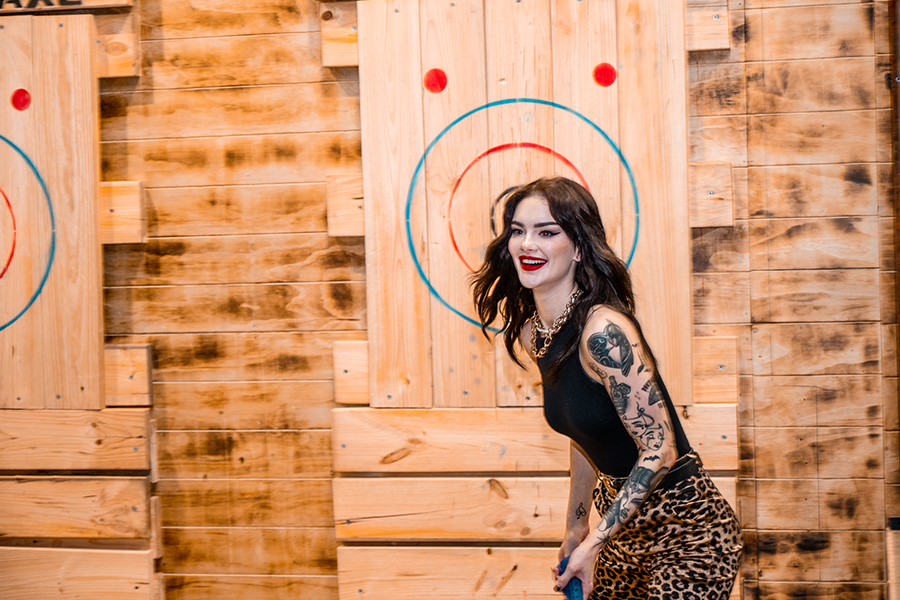 Believing it was high time to get Australian on board the axe throwing train, founders Ian Williams and Jason Macdonald "wanted to give people an opportunity to get together and have fun." As the story goes, both having downed a few beers in Sydney's eastern suburbs, they discovered their mutual passion for action-packed sports. "We wanted to create a space to bring people from all demographics and walks of life together for a good time," said Jason Macdonald. Combining his hospitality experience with Ian's 20 years of corporate team-leading experience, "it felt like the perfect combination and opportunity for the market."
"Our team building events are fun and memorable, but most importantly, they are designed to bring about transformation in your team, company culture and corporate performance. They're a great way to reward your team for all of their hard work during a tough year!" said Ian Williams.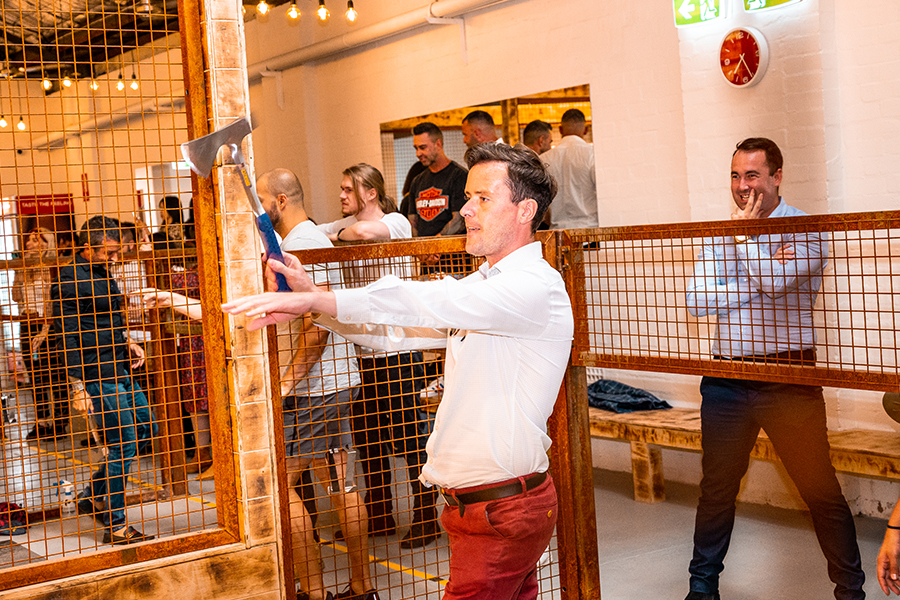 You'll Also Like:
INTERVIEW: Dustin Martin on His New Side Gig as a Model for Bonds
Sydney is Scoring a Floating Cinema in Darling Harbour This Summer
Everything You Need to Know About Sydney's $100 'Dine and Discover' Vouchers