50+ Funny Olympic Memes for Tokyo 2020
The Tokyo Olympic Games haven't exactly had a smooth run, but that's not to say they aren't delivering the goods. From a triathlon false start that threatened to decapitate competitors to Ariarne Titmus coach Dean Boxall's iconic celebration, Tokyo 2020 (2021? Does anyone know?) has provided us with an athlete-size buffet of memorable moments. In fact, these snapshots of success have birthed some of the best Olympic memes we've ever seen and somehow got us interested in sports we didn't know existed. Take, for instance, doubles table tennis. What absolute legend looked at the speed and fierceness of table tennis and thought 'You know what? Double it'. Whoever they are, we're forever indebted and thankful for the bevy of Olympic memes it's certain to bring.
You'll also like:
40+ Best Lockdown Memes on the Internet
40+ Funny Working From Home Memes (WFH)
27 Best Memes of 2020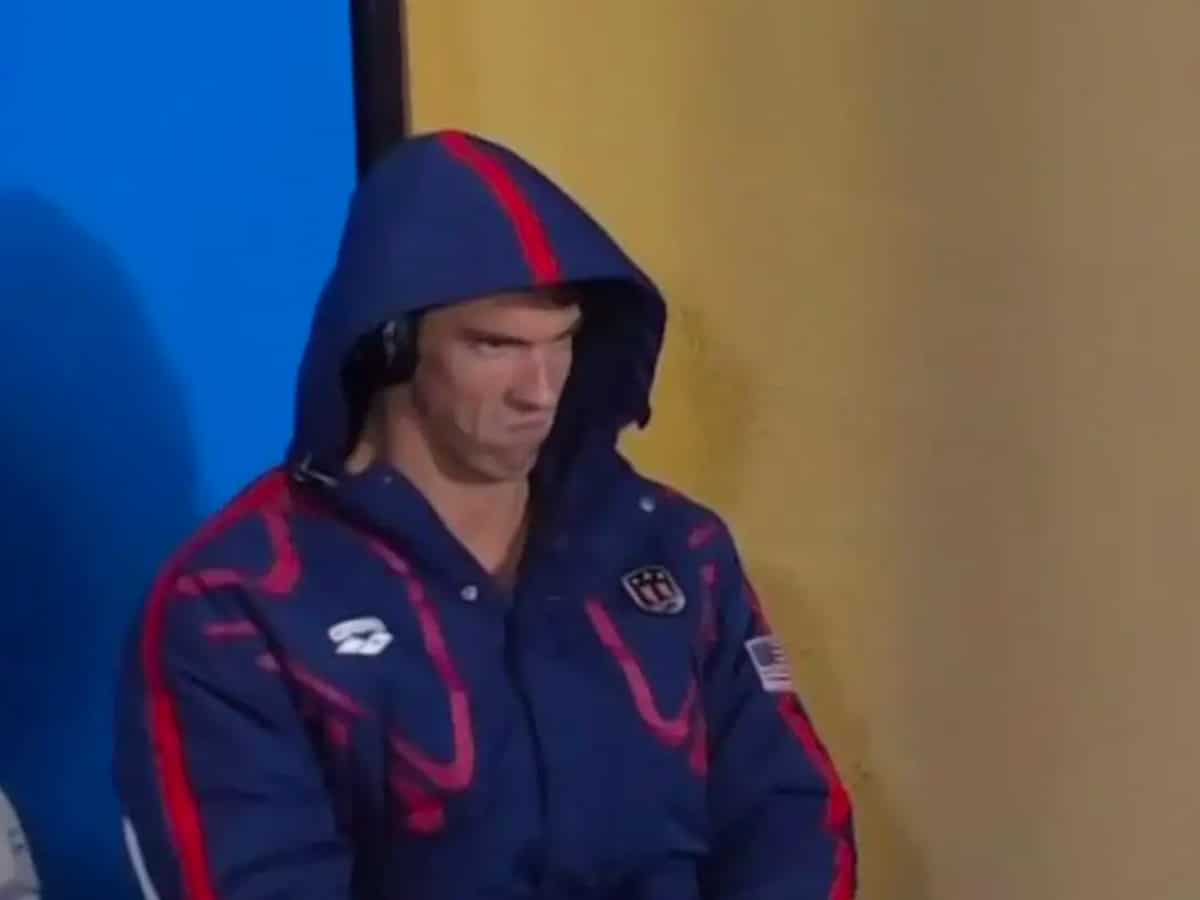 The Olympic Dream Meme
Despite Tokyo 2020 being a goldmine for Olympic memes, it's not the first time we've seen our athletes cop the full force of the internet. In fact, for years, perfectly timed shots of competitors performing inhuman feats of endurance and strength have served as daily reminders that there is no graceful way to look while trying to break the physical barrier. A Facebook Group entitled Official Olympic Memes even boasts a whopping 292,000 members from across the globe, proving the power of sports fails.
Perhaps one of the finest examples is US champion swimmer Michael Phelps at the 2016 Rio Olympics. As he advanced to the 200m butterfly final, images of him in the dressing room while South African swimmer Chad Le Clos warmed up became an instant viral sensation. Looking like Darth Sidious from the original Star Wars trilogy, Phelps' tight-lipped gurn and hooded silhouette made for a powerful and downright hilarious image, and he's not alone."
"As we head into the Olympics, expect to see a range of memes. Many will be simple images of athletes in strange physical positions, in which there is no particular meaning associated with the athlete or the action beyond the strangeness of bodies captured in mid-motion," Sean Rintel, lecturer in Strategic Communication and Andrew Harvey, MPhil Candidate – Communication and The University of Queensland said before the London Olympics.
"The most telling memes, though, will be those that comment on an aspect of the Olympic athletes, sports or administration, such as the US Men's basketball team memes. When controversy strikes, the memes will follow, just as they should – memes are appropriately a folk medium."
Best Olympic Memes Tokyo 2020
With the games well and truly underway, the internet is going to work. Whether it's tackling the awkward positions athletes find themselves in or just the sh*tshow that the COVID-pandemic concerns are emerging to be, there's a wealth of high-quality Olympic memes on the horizon. Here are the best Olympic memes for Tokyo so far.
I am obsessed with the stance on this sharpshooter pic.twitter.com/DagufxorxL

— Zoe! That's Me! (@Blankzilla) July 26, 2021
Got to love @clarebalding 💙

How was his third leg Clare?#Tokyo2020 #OlympicGames #TeamGB pic.twitter.com/qDKNMgEzSE

— Jimmy 💙 (@ItsJimmyJimbob) July 29, 2021
no one:

me thinking I can become a gymnast after watching the Olympics: pic.twitter.com/IzbZSXWzFH

— The Office Memes (@OfficeMemes_) July 26, 2021
https://www.instagram.com/p/CR4TXSQhgbx/
Meanwhile.
.#Olympics #MEMES #Dictature pic.twitter.com/UtPHgHujNv

— Praveen Pareek (@imPraveenPareek) July 28, 2021
When you don't hear them after the third time so you just agree. 😂 pic.twitter.com/u9fUfGJ3I9

— Olympics (@Olympics) July 28, 2021
Two days ago, Hidilyn Diaz lifted 127kg to win the first ever Olympic gold medal for the Philippines. That's almost a whole Zion Williamson (129kg) 🤯 pic.twitter.com/HPNVwGgjcR

— NBA Memes (@NBAMemes) July 28, 2021
Olympic vibes 👌👌 pic.twitter.com/FMQcUZljZA

— Spongebob Memes (@SpongeBobMemesZ) July 28, 2021
Happy 9th anniversary to Britain's opening ceremony for the 2012 summer Olympics, and, by extension, one of the best memes ever crafted. pic.twitter.com/t9n55rPABj

— Nadia Oxford (@nadiaoxford) July 28, 2021
You'll also like:
40+ Best Lockdown Memes on the Internet
40+ Funny Working From Home Memes (WFH)
27 Best Memes of 2020