Lionel Messi's PSG Jersey Sells Out in 30 Minutes
Suffice to say, Lionel Messi has rocked the football world. After announcing he was leaving his childhood club Barcelona, the six-time Ballon D'or winner sent shockwaves through the community by joining Ligue 1 giants Paris Saint-Germain. Despite demanding a whopping salary for his services, it was suggested that Messi was set to score some major revenue from the sale of his new PSG jersey. Just a few days after the signing announcement, the real value of Lionel Messi's jersey has been revealed. According to reports, Lionel Messi's Paris Saint-Germain jerseys sold out just 30 minutes after going live on the French club's site.
You'll also like:
$200 Million Man Lionel Messi Flexes Gold Rolex Yacht-Master at PSG Signing
Lionel Messi's $200 Million Move to PSG Confirmed
A Very Messi Divorce: Lionel Messi is Now Leaving Barcelona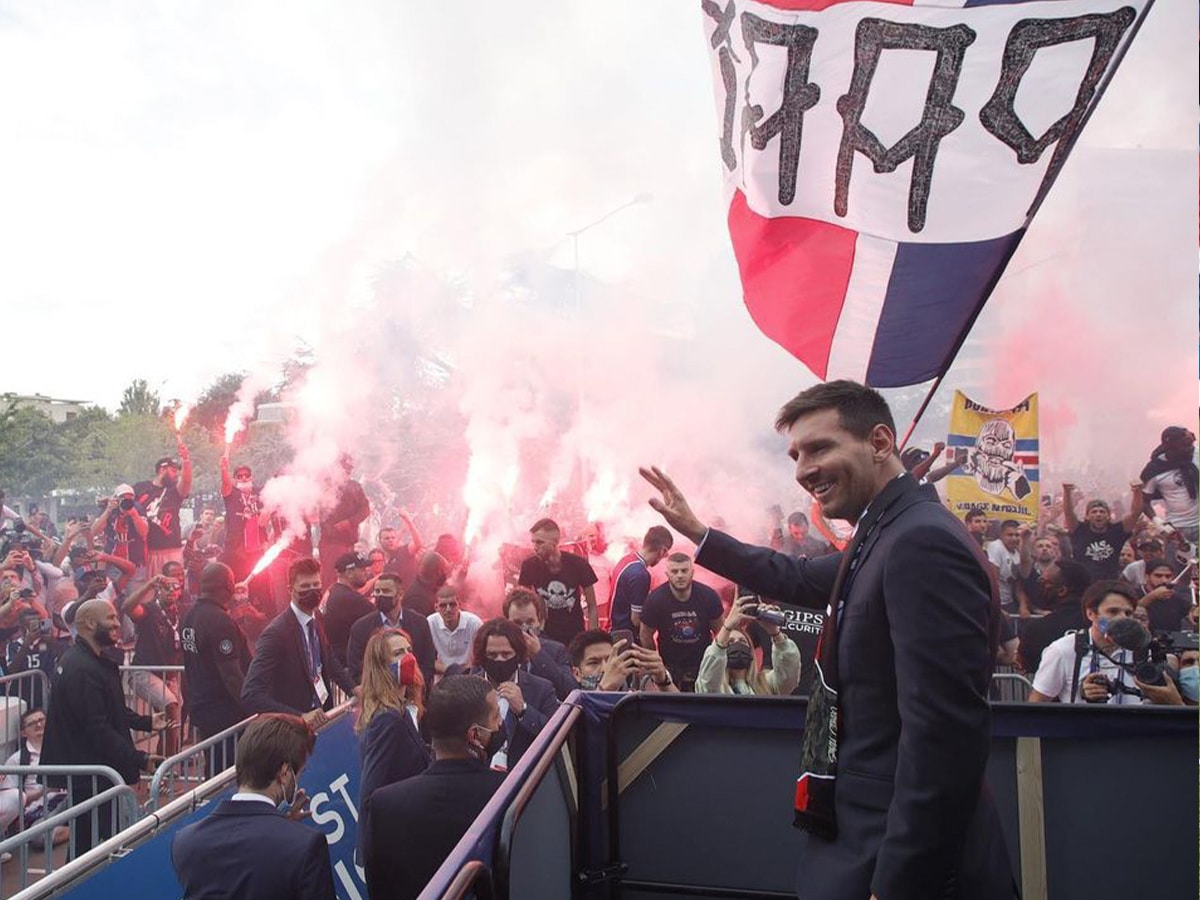 For football fans, seeing Messi in a PSG jersey is somewhat confronting, not just for the club. Barcelona viewers have been accustomed to the Argentinian icon tearing up the pitch in his famous number 10, however, with new teammate Neymar already holding the number, Messi has jumped figures.
Neymar reportedly offered to give up his Number 10 jersey, but Messi refused and opted for Number 30, his debut number at FC Barcelona back in 2004. The new Messi PSG Number 10 hit the online store last week, with around 832,000 copies sold, earning the club a total of 90 million EUR (AUD$144 million) on its first day of jersey sales. The incredible figure surpasses the 520,000 Cristiano Ronaldo jerseys sold when the star moved to Juventus in 2018.
Messi's move to PSG hasn't just led to jersey sales either. The club jumped in rankings to become the third most valuable football club in the world, behind Manchester City and Chelsea FC, while former home, FC Barcelona dropped to the 8th position following Messi's departure.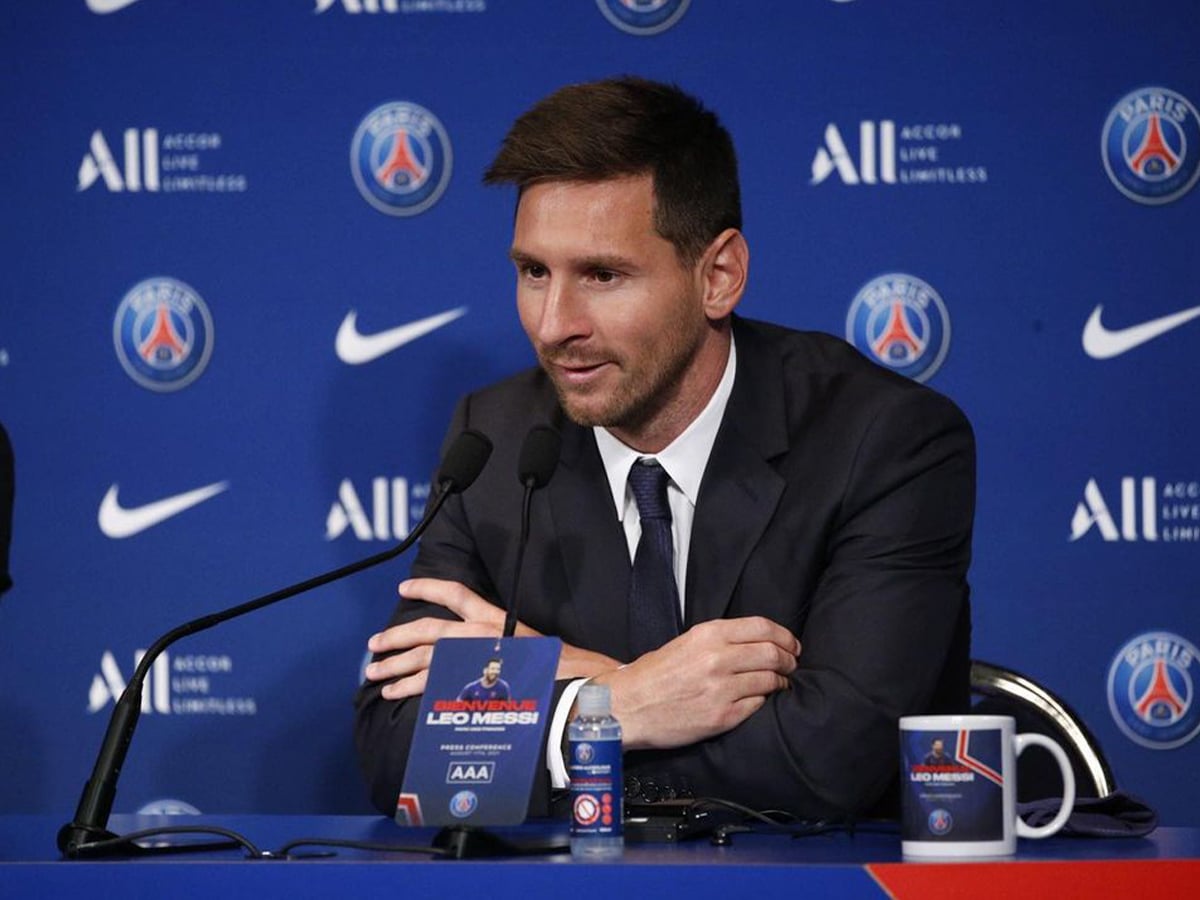 Perhaps most remarkable of all, are revelations about Messi's contract payments. Reuters has revealed the football star's PSG contract includes a cryptocurrency package estimated to be worth millions of dollars. According to the publication, Messi is set to receive $ PSG Fan Tokens, alongside additional payments, for signing. The club later confirmed the news, saying the move was the first in a signing of this scale.
"The integration of '$PSG Fan Tokens' into the player package creates an immediate link with the community of millions of supporters around the world," PSG said in a statement.
With a world-first contract and a record-breaking first week at Paris Saint-Germain, the expectation is skyrocketing for the new recruit. Fans are champing at the bit to see Messi take the pitch in his number 30, confirming this could well be the biggest signing in football history.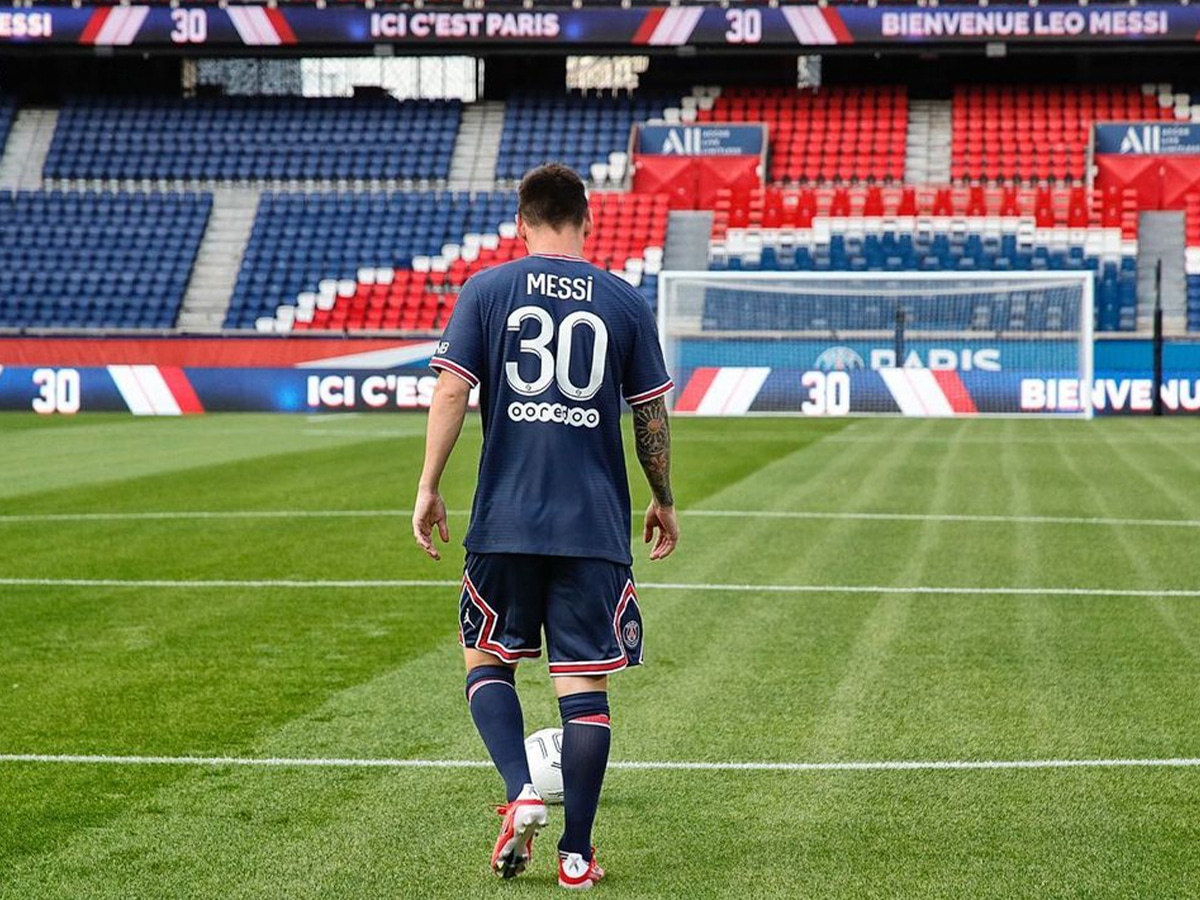 You'll also like:
$200 Million Man Lionel Messi Flexes Gold Rolex Yacht-Master at PSG Signing
Lionel Messi's $200 Million Move to PSG Confirmed
A Very Messi Divorce: Lionel Messi is Now Leaving Barcelona