10 Highest-Paid Athletes for 2020
The year 2020 has been an interesting one, to say the least. With natural disasters crippling much of Australia and a global pandemic effectively putting life as we know it on-hold, the opening five months of the decade have been fraught with uncertainty and economic struggle. Even our highest-paid athletes and sports stars have been forced to take pay cuts and forgo the massive paydays they have become accustomed to. With the Olympic Games postponed, NBA season in lockdown and the Premier League still playing the waiting game, the richest athletes in the world have had their wealth shrunk by a small margin.
But despite the financial troubles hitting the sporting and entertainment industries, that hasn't stopped the big names from raking in some serious dough. Even without games being played and crowds hitting the courts, the highest-paid athletes for 2020 have still managed to rustle up a couple of million dollars. In fact, according to Forbes, which just released its annual Highest-Paid Athletes in the World report, the top 100 sports stars earned a combined USD$3.6 billion this year. While that figure appears to be enough to end world hunger, it's actually a solid nine per cent down on last year's total. It's also the first decline in total earnings since 2016 when boxers Floyd Mayweather and Manny Pacquiao skewed the results with their USD$400 million payout from the 2015 "Fight of the Century".
So, who made the top of the tops this year? Unsurprisingly it was a familiar face, but shockingly it was the first trip to the podium for this winning machine.
Here is a list of the top 10 highest-earning athletes for 2020.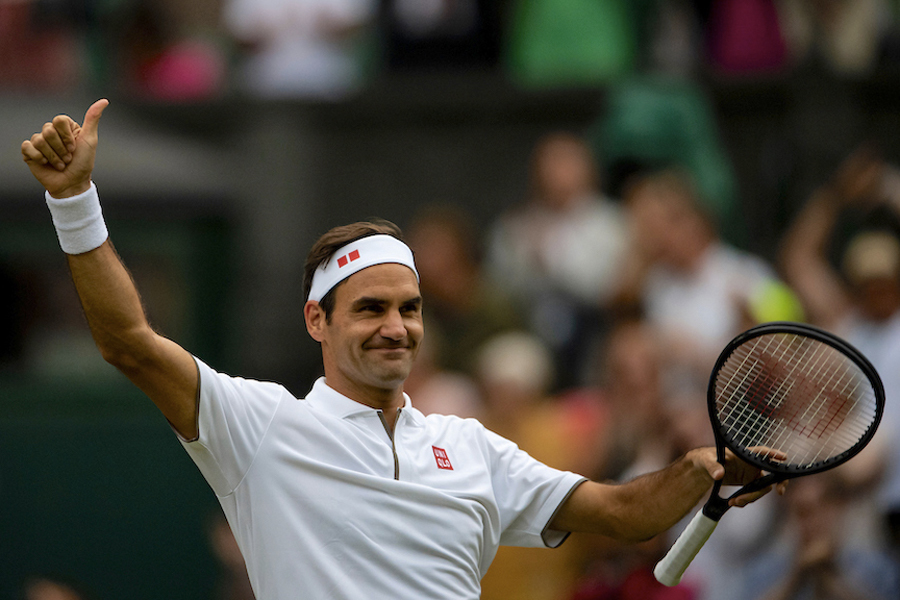 1. Roger Federer – USD$106.3 Million
The Swiss tennis dynamo claimed the victory this year, earning a whopping USD$106 million in pre-tax earnings, edging past soccer icons and previous top-spot earners Cristiano Ronaldo and Lionel Messi. The Fed-Express earned much of his massive salary through his incredible endorsement deals, which has become a common theme among the highest-paid athletes for 2020, with little to no sports on offer.
According to Forbes, Federer is the first tennis player to land the No. 1 spot, thanks to his deals with Uniqlo, Credit Suisse and Mercedes-Benz, along with a cheeky 10 other endorsements.
Sport: Tennis
Citizenship: Switzerland
Sponsors: Barilla, Credit Suisse, Mercedes-Benz, Rolex, Uniqlo, Wilson
Total Earnings: USD$106 million
Salary/Winnings: USD$6.3 million
Endorsements: USD$100 million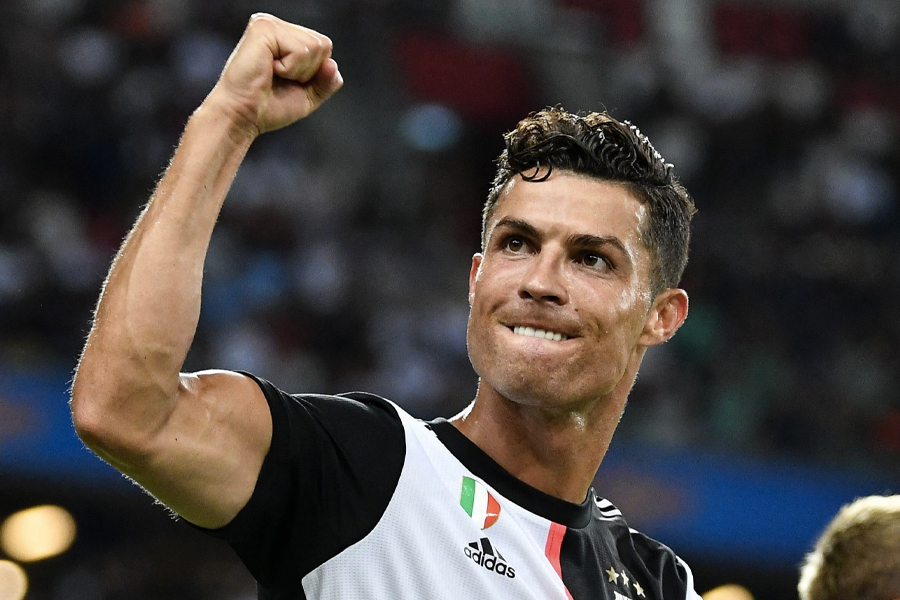 2. Cristiano Ronaldo – USD$105 Million
Football star Cristiano Ronaldo is the runner-up in this year's highest-paid athletes list. With a salary of USD$60 million, the Juventus player has one of the biggest contracts in sports history, despite taking a pay cut worth an estimated USD$64 million in 2018. On top of that, Ronaldo is also the most followed athlete on social media, which has helped him to claim USD$45 million in endorsements this year.
Sport: Football
Citizenship: Portugal
Sponsors: Altice, DAZN, Herbalife, MTG, Nike, Unilever
Total Earnings: USD$105 million
Salary: USD$60 million
Endorsements: USD$45 million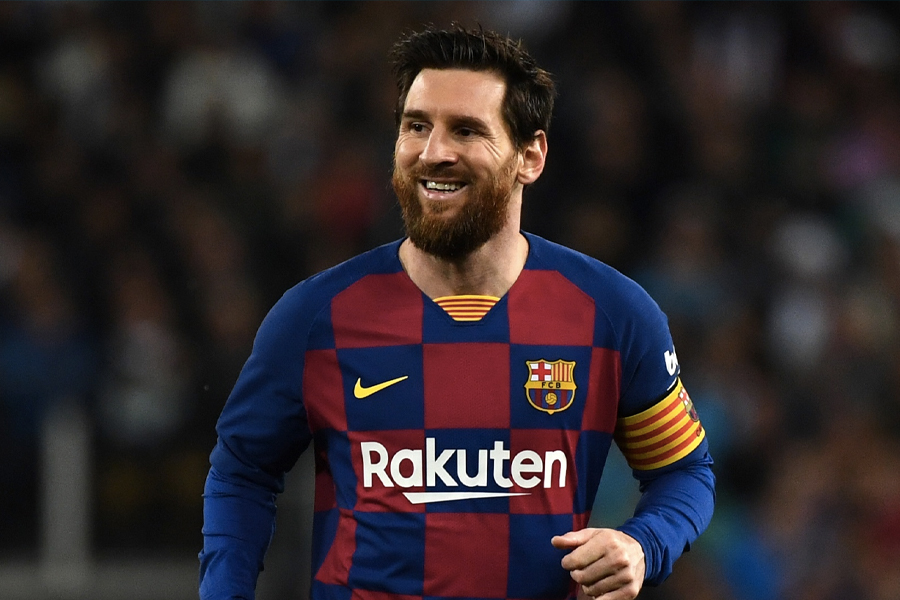 3. Lionel Messi – USD$104 Million
Former highest-paid athlete Lionel Messi rounds out the top 3 for 2020, with total earnings of USD$104 million. The Argentine scored an incredible USD$72 million salary this year, helped along by USD$32 million in endorsement earnings. With his enormous contract with Barcelona through the 2020-21 season, you can expect to see Messi on here again next year.
Sport: Football
Citizenship: Argentina
Sponsors: Adidas, Gatorade, Huawei, Mastercard. Pepsi
Total Earnings: USD$104 million
Salary: USD$72 million
Endorsements: USD$32 million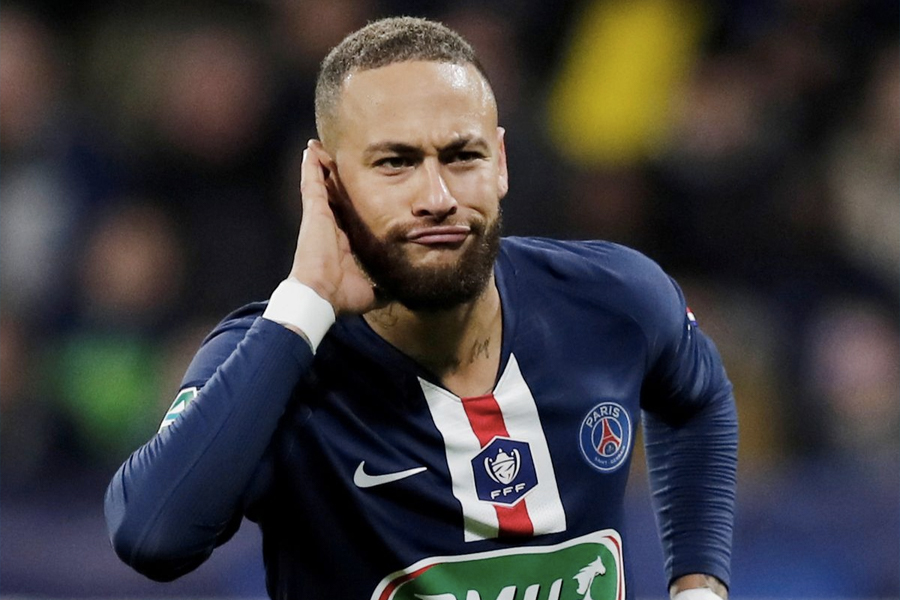 4. Neymar – USD$92.5 Million
With USD$95.5 million in earnings, football star Neymar makes it into fourth place on the highest-paid athletes 2020 list. His five-year contract with Paris Sanit-Germain through June 2022 is worth an estimated USD$350 million in salary. Pair that with his USD$25 million in endorsements and you've got yourself one of the highest-earning athletes 2020 has produced.
Sport: Football
Citizenship: Brazil
Sponsors: Beats, DAZN, Electronic Arts, Gillette, Mastercard, Nike, Red Bull, TCL
Total Earnings: USD$92.5 million
Salary: USD$70.5 million
Endorsements: USD$25 million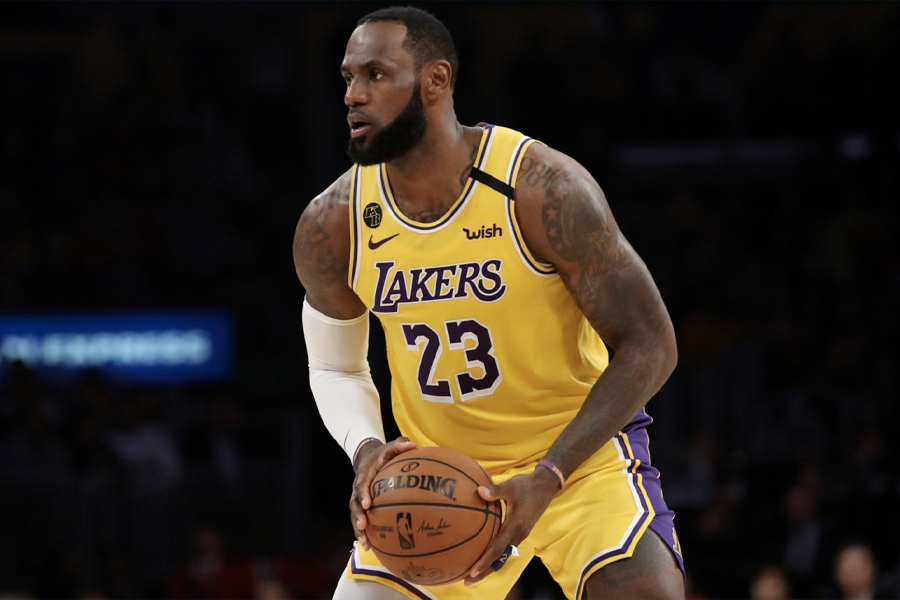 5. LeBron James – USD$88.2 Million
Basketball icon LeBron James has become a regular on Forbes' highest-paid athlete list over the years. The Los Angeles Lakers star is the highest-earning NBA player in 2020, netting total earnings of USD$88.2 million. His 2018-signed four-year contract with LA offered USD$153 million over the period giving him a healthy amount to play with. In 2018, James launched health and wellness brand Ladder with Cindy Crawford, Arnold Schwarzenegger and Lindsay Vonn. While the four-time MVP's contract is far lower than some of his football counterparts, James more than makes up for it with a whopping USD$60 million in endorsements.
Sport: NBA
Citizenship: United States
Sponsors: 2K Sports, AT&T, Beats, Coca-Cola, GMC, KIA Motors, Nike, RIMOWA, Walmart
Total Earnings: USD$88.2 million
Salary: USD$28.2 million
Endorsements: USD$60 million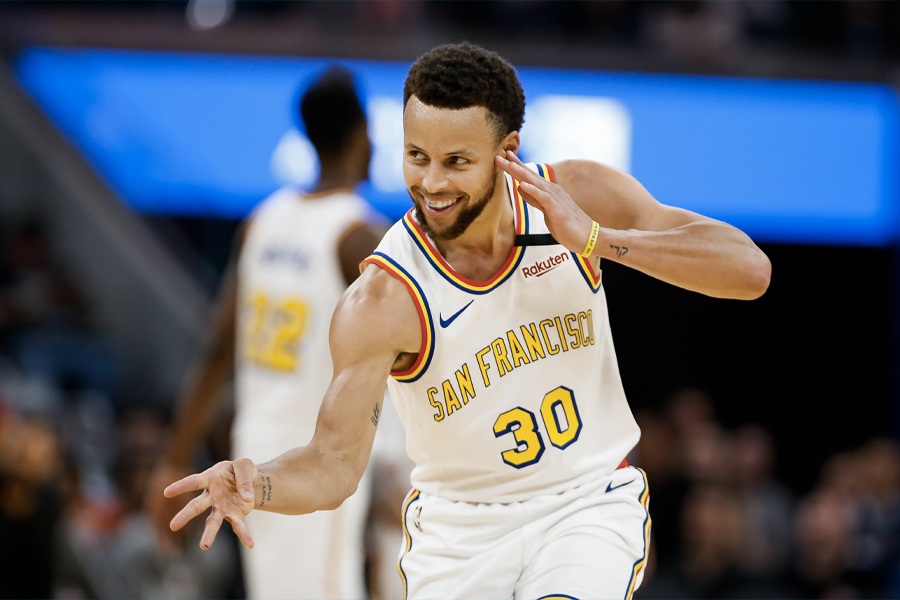 6. Steph Curry – USD$74.4 Million
LeBron James' most fierce rival sits directly underneath him in the highest-paid athletes 2020 list. Despite his Golden State Warriors less-than-terrific start to the season, two-time NBA MVP Steph Curry has still netted an incredible USD$74.4 million in earnings. His salary is a little higher than James, clocking in at around USD$30.4 million per season, but unfortunately, Curry doesn't have quite the endorsement deals that his Laker's counterpart boasts. Nevertheless, USD$44 million in endorsements isn't a bad run if you ask us.
Sport: NBA
Citizenship: United States
Sponsors: Callaway Golf, Chase, Fanatics, Under Armour
Total Earnings: USD$74.4 million
Salary: USD$30.4 million
Endorsements: USD$44 million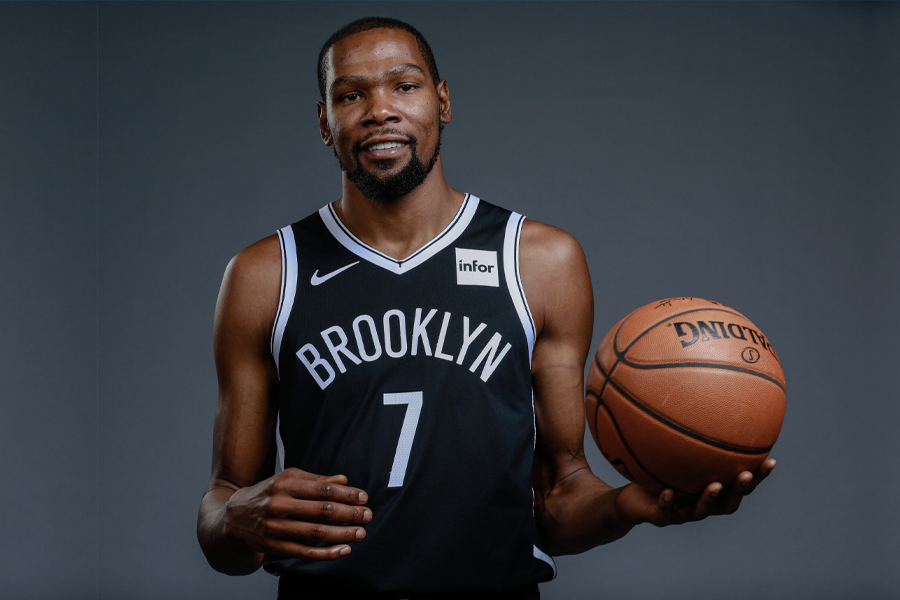 7. Kevin Durant – USD$63.9 Million
While he is yet to pull on a jersey for his new team the Brooklyn Nets, NBA champ Kevin Durant is still making some serious coin. The basketball star comes in a number seven on Forbes' highest-paid athletes 2020 list with total earnings of USD$63.9 million. The superstar netted USD$28.9 million in salary over the past 12 months, helped along by his 2019 contract that secured USD$164 million over four years.
Sport: NBA
Citizenship: United States
Sponsors: Degree, Master & Dynamic, Nike, YouTube
Total Earnings: USD$63.9 million
Salary: USD$28.9 million
Endorsements: USD$35 million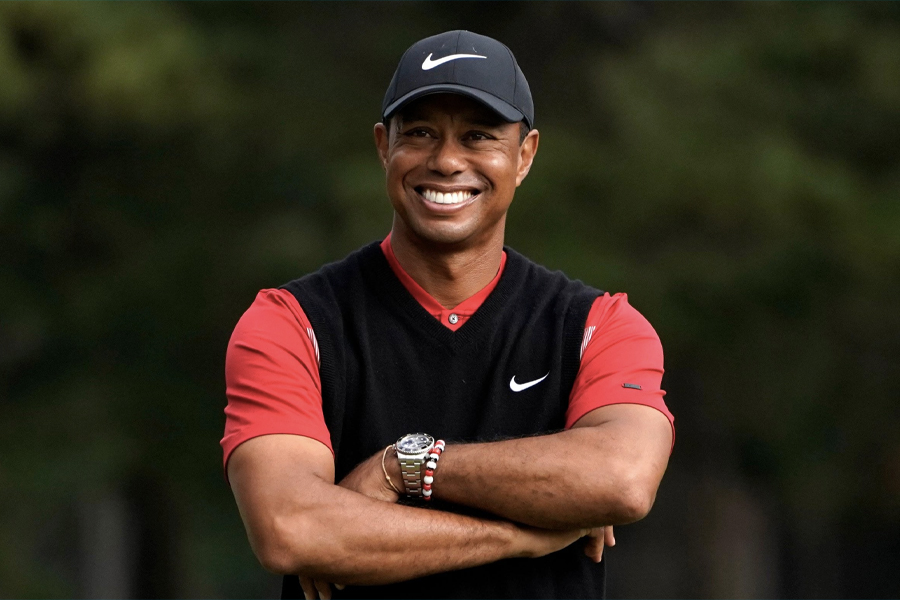 8. Tiger Woods – USD$62.3 Million
Another former top-spot earner, Tiger Woods reclaimed some prestige this year, clawing his way back into contention. While his earnings have been down over the past few years, you can't deny Tiger is still an endorsement machine. Over the past 12 months, the golf dynamo has secured USD$60 million from his major sponsors. He also recently unveiled a co-created set of irons with TaylorMade and a new memoir BACK with HarperCollins.
Sport: Golf
Citizenship: United States
Sponsors: Bridgestone, Discovery Communications, Inc, Hero Motorcorp, Monster Energy, Nike, Rolex, TaylorMade, Upper Deck
Total Earnings: USD$62.3 million
Salary: USD$2.3 million
Endorsements: USD$60 million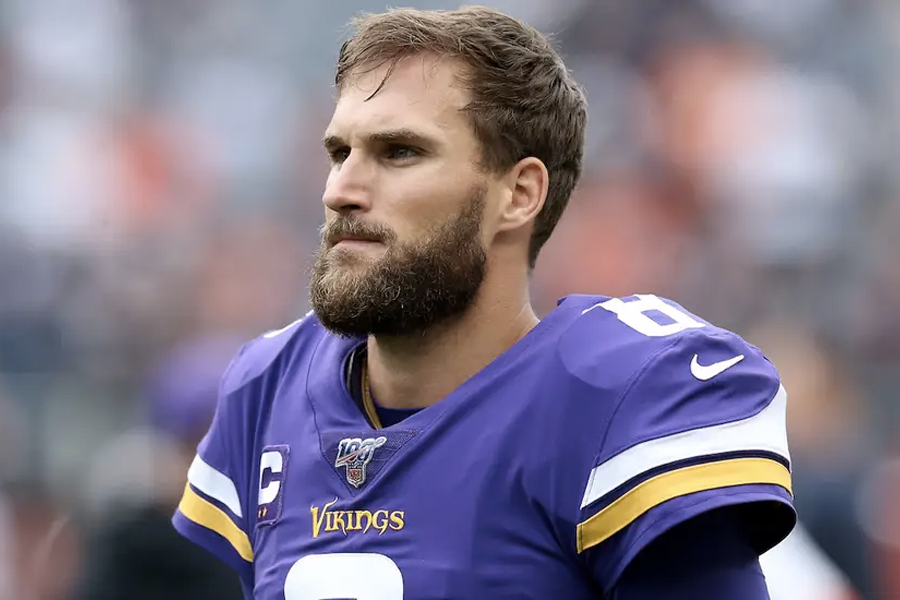 9. Kirk Cousins – USD$60.5 Million
The first of two NFL players to make the top 10 in Forbes' 2020 highest-paid athletes list, Kirk Cousins is a man who obviously knows how to negotiate a salary. The quarterback signed a two-year USD$66 million contract extension with the Minnesota Vikings in March 2020 that also included a USD$30 million signing bonus.
Sport: NFL
Citizenship: United States
Sponsors: Bose, CenturyLink, Nike, Panini
Total Earnings: USD$60.5 million
Salary: USD$58 million
Endorsements: USD$2.5 million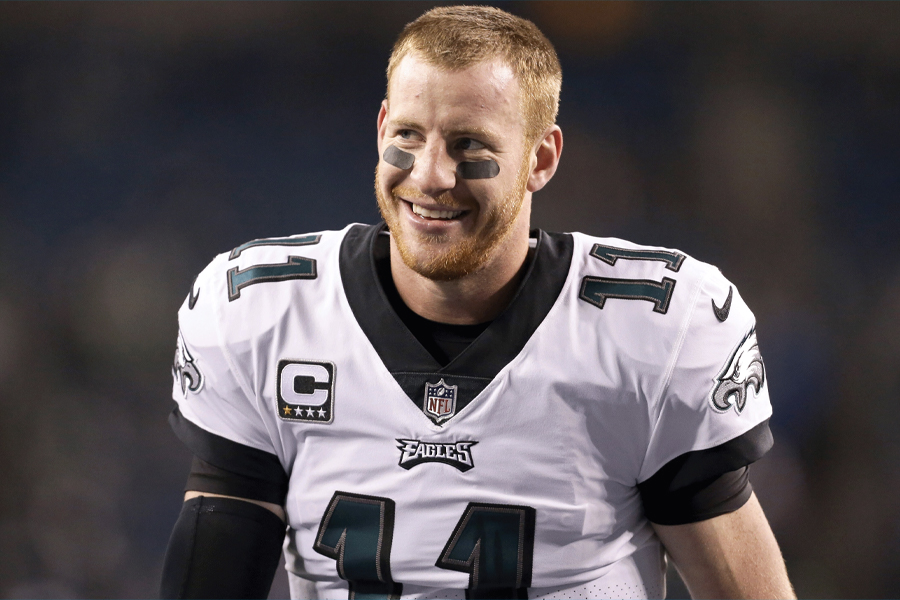 10. Carson Wentz – USD$59.1 Million
Rounding out the top 10 of the highest-paid athletes 2020 list is Philadelphia Eagles quarterback Carson Wentz. His 2019-signed contract extension with the east-coast team was reportedly worth USD$128 million over four years. It also included a USD$16.4 million signing bonus as well as a USD$30 million option bonus paid in March.
Sport: NFL
Citizenship: United States
Sponsors: Amazon, Bose, Fanatics, Nike, NRG Energy, Wheels Up
Total Earnings: USD$59.1 million
Salary: USD$55.1 million
Endorsements: USD$4 million
Highest-Paid Athletes 2020
The Forbes goes on to detail the top 100 highest-paid athletes for 2020, and the names are pretty much as you'd expect. Boxing stars Tyson Fury, Anthony Joshua and Deontay Wilder make the top 20, while Lewis Hamilton and Conor McGregor both feature high.
What's interesting to note is that of the athletes on the list, basketball remains the most profitable, a trend that was observed last year. Of the top 100 highest-earning athletes in 2020, 35 got their income predominantly from basketball, matching the 2019 report. The earnings combined add up to USD$1.2 billion in total, down from USD$1.3 billion last year. Football was the next most profitable, with a massive increase in the number of earners from last year. This year 31 football players made the top 100, compared to just 19 in 2019.
How the Highest-Paid 2020 List is Compiled
According to Forbes, the highest-paid list is constructed to include all prize money, salaries and bonuses earned between June 1, 2019 and June 1, 2020. In specific cases where a player continues to be paid beyond May for a regular season that is typically concluded by then, Forbes counted the full season.
The COVID-19 impacted seasons certainly cut some salaries down, however. NBA salaries reportedly dropped by 25 per cent, whereas some Europeans football players lost up to 70 per cent. Endorsement incomes are an estimate of sponsorship deals, appearance fees and licensing income for the 12 months through June 1 based on conversations with dozens of industry insiders.
General FAQ
Who is the highest-paid athlete in 2020?
Swiss tennis champion Roger Federer topped Forbes' list of highest-paid athletes for 2020, earning a total of USD$106.3 million. It is the first time Federer has claimed the title and the first win for a tennis player.
Which athlete made the most from endorsements in 2020?
Once again, it was Roger Federer who earned the most from endorsements and sponsorships for 2020. The tennis star secured USD$100 million in earnings thanks to his sponsorships with Barilla, Credit Suisse, Mercedes-Benz, Rolex, Uniqlo and Wilson Sporting Goods.
Which Athlete had the biggest salary in 2020?
Barcelona football star Lionel Messi topped the list for the biggest athlete salary for 2020, earning a total of USD$72 million.
You'll also like:
10 Highest-Paid NBA Players for 2020
20 Highest Paid TikTok Earners in 2020
100 Highest-Paid Entertainers in the World Announced by Forbes