What is Joe Rogan's Net Worth?
Thanks to his recent deal with Spotify, Joe Rogan's net worth just soared higher than a chimpanzee in space. Of course, the legendary talent was already doing quite well for himself. In fact, he reportedly made about US$30 million (if not more) in 2019 alone. That's one dollar for every stupid DMT joke some rando leaves on his Twitter page.
If you listen to the Joe Rogan podcast, then his ongoing success should come as no surprise. Put simply, the man is proactive on an almost inhumane level. Everything from his fitness regimen to his professional endeavours to his hunting trips to his vices are cranked all the way up, making you feel downright lazy by comparison.
With so many extreme pursuits at his disposal, it's no wonder that the man's income is likewise fairly extreme. So how much is Joe Rogan worth and where does he spend all that hard-earned dough? Let's find out.
You'll also like:
What is Drake's Net Worth?
Michael Jordan's Net Worth & Spending Habits
Leonardo DiCaprio's Net Worth & Spending Habits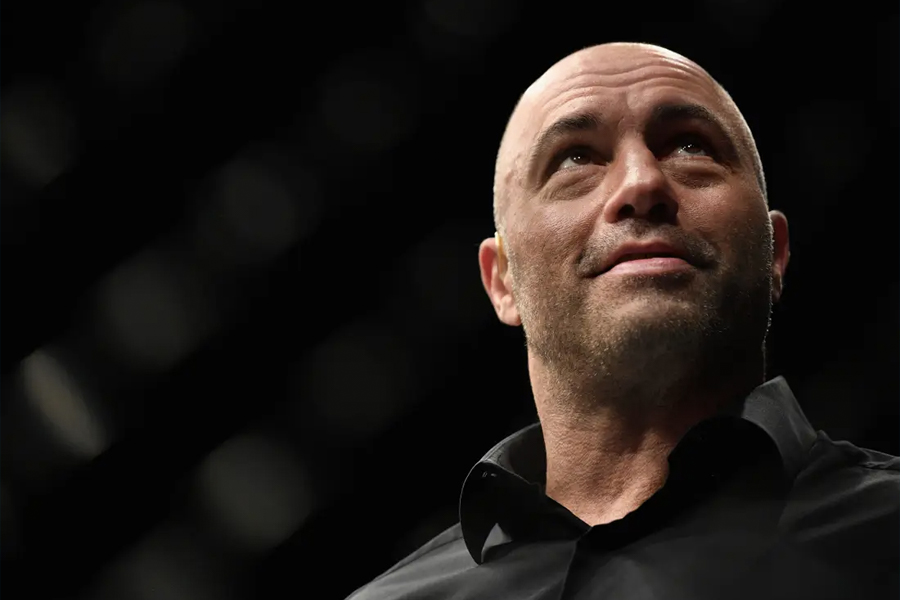 What is Joe Rogan's Net Worth?
Net Worth: US$100 Million
Age: 52
Born: August 11, 1967
Country of Birth: Newark, NJ
Profession: Podcaster, Announcer, Comedian, Entrepreneur
Who is Joe Rogan?
Three-quarters Italian and one-quarter Irish, Joe Rogan was born in Newark, New Jersey. His parents divorced when he was five and he hasn't seen his father since the age of seven, later recalling the man as something of an abusive personality.
Rogan moved to San Francisco and then Florida before he and his mom settled down in Newton Upper Falls, Massachusetts. Simultaneously, he cultivated a passion for martial arts, namely karate, kickboxing, and taekwondo. In nearby Boston, he pursued stand-up comedy as well, though mostly as a hobby.
After moving to New York and honing his talent onstage, Rogan began to take stand-up more seriously. It paved the way for paid performances along with acting and hosting gigs on shows such as "NewsRadio" and "Fear Factor."
All the while, Rogan never fully abandoned his love of combat sport. By the mid-1990s, his attention pivoted toward Brazilian jiu-jitsu and mixed martial arts. That made him a perfect fit for the UFC and he still commentates fights to this day.
As early as 2009, Rogan began experimenting with the podcast format. He soon launched The Joe Rogan Experience and continues to offer it free of charge. It remains one of the most popular podcasts in the world.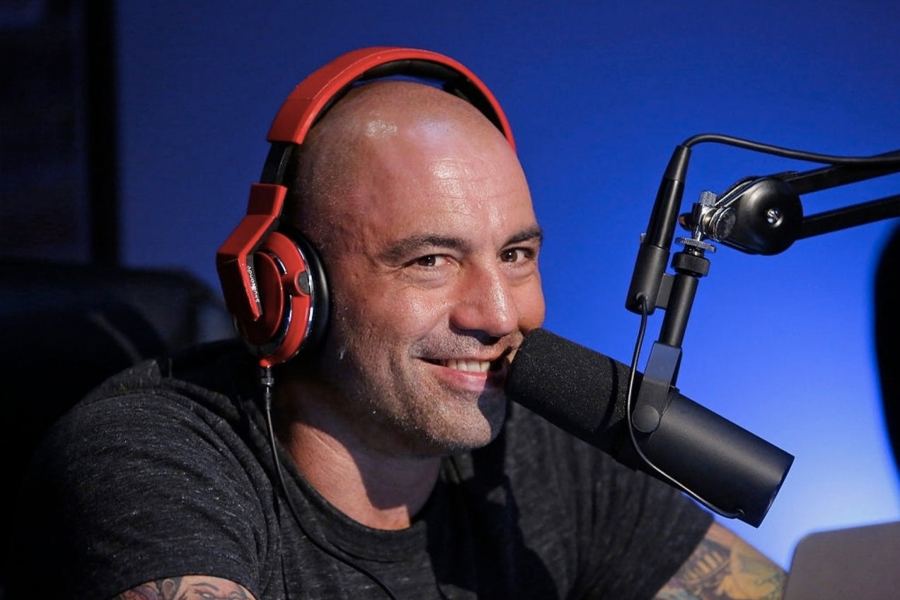 Where Does Joe Rogan's Net Worth Come From?
Far more than the heir to Howard Stern's throne, Joe Rogan is a man of many passions and talents. Miraculously, he knows how to capitalise off of each and every one. Here's how he ended up with such a substantial net worth.
1. Podcasting
Joe Rogan's podcast remains his true calling card and for obvious reasons. Featured guests have included everyone from Elon Musk to Alex Jones to Jack Dorsey to Robert Downey Jr., to name just a few.
It's been reported that Rogan's podcast is downloaded up to 200 million times a month and that the adjoining video clips are viewed as much as 400 million times a month. That's a lot of ears and eyeballs.
Earlier this year, Rogan signed a reported US$100 million deal with Spotify, representing one of the largest licensing agreements in the history of podcasting. His show will be exclusive to the streaming platform starting early September.
2. Commentating
Rogan channelled his love for mixed martial arts into a regular commentating gig with the UFC. He started working with them in the late 1990s and then officially came aboard in 2002.
3. Stand-up Comedy
Rogan's stand-up act is literally decades in the making and more popular than ever before. His recent Netflix special "Strange Times" was well-received amongst fans.
4. Acting
Rogan's previous acting credits include a gig on "NewsRadio" and a guest role in the 2011 film "Zookeeper." He's also starred as himself in a number of shows and movies.
5. Hosting
In addition to hosting "Fear Factor," Rogan performed a brief stint as the host of "The Man Show" back in the early naughts. He also once hosted a series called "Joe Rogan Questions Everything" for the SyFy Channel.
6. Entrepreneur
While Rogan is no stranger to advertising and endorsements, he goes the extra mile for wellness brand Onnit. As a major shareholder in the company, he succeeds whenever they do.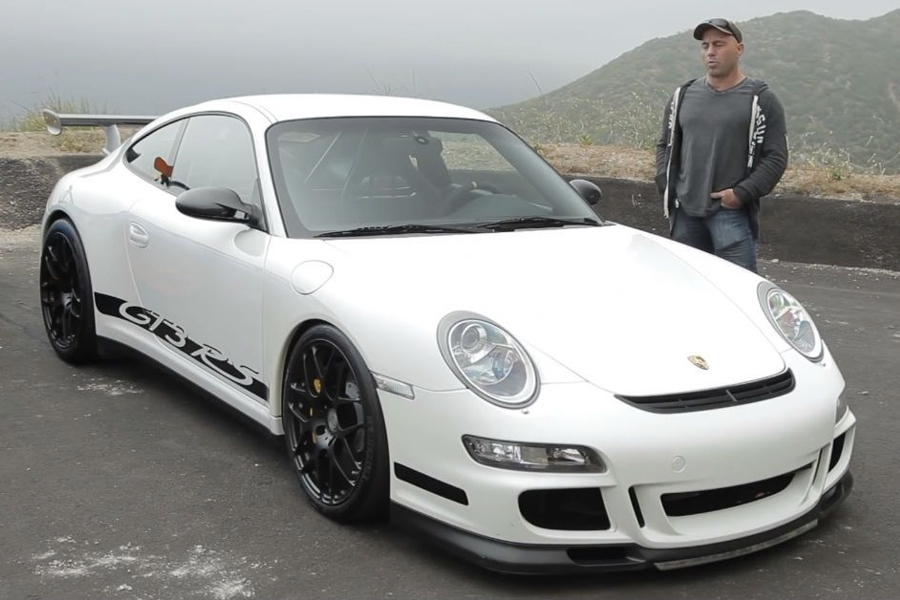 How Does Joe Rogan Spend his Money?
Joe Rogan's net worth leaves him with lots and lots of money to spare. Here are some of the ways he spends it.
1. Vacations
A devoted husband and father, Rogan will often take his family to places such as Hawaii or Thailand.
2. Hunting
When it's time to get away with the fellas, Rogan embarks on epic hunting trips. He famously uses a bow and arrow and tends to target elk or deer. If you think he leaves anything to waste, then you've never listened to his podcast or followed him on Instagram.
3. Cars
From vintage gas-guzzlers to premium Teslas, Rogan demonstrates a constant passion for quality automobiles. In summary: the man knows cars.
4. Fitness
Dietary supplements. Gym equipment. Saunas. Cryo-chambers. Float tanks. The list goes on and on…and on…and on.
5. Real Estate
Considering his net worth, Joe Rogan's real estate portfolio is fairly modest. He spent about US$5 million on a mansion in Bell Canyon, CA, where he reportedly owns (or owned) other property.
Then we have the Joe Rogan podcast studio, also known as the "man cave." Located in Woodland Hills, CA, it has workout facilities, billiards, an indoor archery range, and a sensory deprivation tank, amongst other things. We don't know if Rogan owns it or rents it, but it costs money either way.
6. Vices
Rogan is an open advocate for psychedelics and marijuana, in particular. He also enjoys whiskey and the occasional cigar.
7. Employees
We're looking at you, Jamie!
8. Being a Good Friend
Rogan is nothing if not a social creature, with a wide network of friends to show for it. Call it a hunch, but we have a feeling that he foots the bill for some of those getaways and get-togethers. He just seems like that kind of guy.
You'll also like:
What is Drake's Net Worth?
Michael Jordan's Net Worth & Spending Habits
Leonardo DiCaprio's Net Worth & Spending Habits
General FAQ
How much was Joe Rogan's Spotify deal worth?
Rogan's licensing agreement with Spotify was reportedly in the ballpark of US$100 million.
How much does Joe Rogan make in a year?
Rogan made US$30 million—if not more—in 2019 alone. Thanks to his recent Spotify deal, the podcaster stands to make way more in 2020.
Was Joe Rogan in the UFC?
While both a huge fan and practitioner of mixed martial arts, Rogan was never a UFC fighter. Instead, he provides commentary.