Michael Jordan's Net Worth & Spending Habits
How much is Michael Jordan worth after all these years? The answer is quite simple: a lot. Seriously, though, Michael Jordan's net worth is more impressive now than it ever was, as are his spending habits. That is to say, the former NBA star is reportedly worth as much as US$1.9 billion. No, you're not reading that incorrectly, and as Kendrick Lamar might put it: damn.
Meanwhile, it may surprise you to discover that only a minor fraction of Jordan's net worth is the result of his former playing salary. Or maybe you do remember his various endorsement deals and iconic sneakers and majority stake in the Charlotte Hornets and restaurant group and everything else that makes him the highest-paid athlete in the entire world. In that case, it doesn't surprise you much at all.
Nevertheless, one might still wonder: how exactly did a total playing salary of about US$90 million become a whopping US$1.9 billion over time? Let's find out!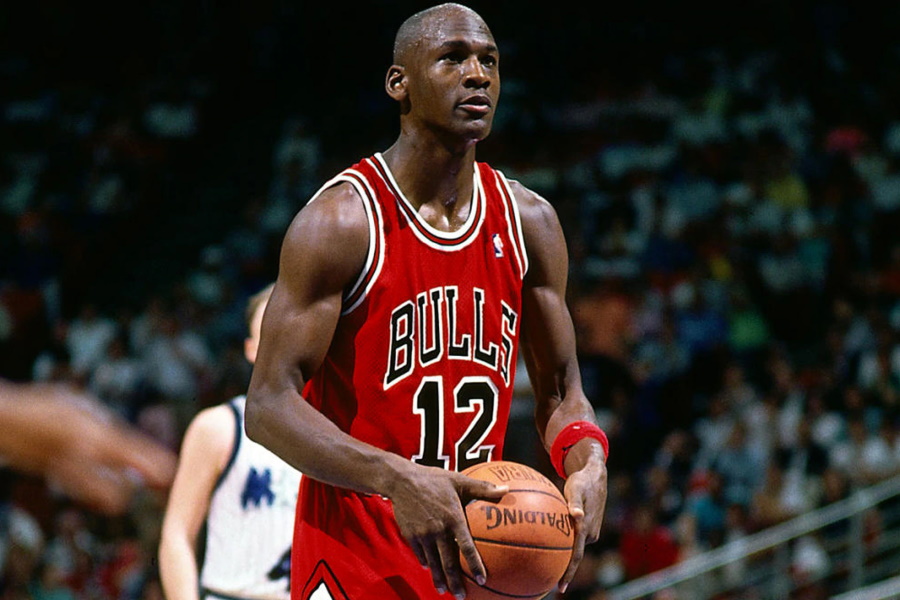 Michael Jordan's Net Worth Stats
Net Worth: US$1.9 billion (approximately $2.75 billion AUD)
Age: 56
Born: February 17, 1963
Country of Birth: USA
Profession: Former NBA Athlete, Owner of the Charlotte Hornets, Businessman
Where Does Michael Jordan's Net Worth Come From?
For those who don't know what sports are, Michael Jordan is arguably the most famous athlete of all time. When playing for the Chicago Bulls, he won six NBA titles and every conceivable award the league could dole out. He was a slam dunk sensation. A triple-double king of the court. A titan in every possible sense of the word. He was Michael Jordan, for crying out loud!
However, Jordan's NBA salary only earned him a grand total of about US$90 million, which is a far cry from the US$1.9 billion he has today. What's more, he was the league's highest-paid star for only 2 years out of his 15-year career. So where did all that extra moolah come from?
First up are Jordan's legion of endorsement deals. His relationship with Nike remains particularly lucrative and reportedly earns him as much as US$100-$120 million a year in royalties. How much does the Jordan brand make in a year? You ask. Well, for the 12 months ending in May, Nike's Jordan brand reportedly earned $3.14 billion in revenue. The global sneaker Rennaissance has been good to the man indeed.
---
Featured Video from Man of Many
---
Of course, Nike is just one among a number of corporate brands with which Jordan has done serious business. Companies such as Haines, Gatorade, Coca-Cola, Upper Deck, Wheaties, Chevrolet, and numerous others have all capitalised on Jordan's popularity at one point or another, while some continue to do so. Naturally, this all helps Michael Jordan's net worth soar to new heights.
Another major contributor to Jordan's net worth is his ownership stake in the Charlotte Hornets. He went from being a minority investor to a majority one at just the right time, perhaps anticipating the soaring value of NBA teams in general. The Hornets are currently valued at around US$1.05 billion and Jordan owns over 90% of the team, so you do the math.
As if owning an NBA team wasn't enough, Jordan also sits atop a mini-restaurant empire. That includes Florida's 1000 North, the high-end dining establishment he co-owns with pro golfer Ernie Els. Then we have Michael Jordan's Restaurant in a suburb of Chicago and the Michael Jordan's Steakhouse franchise, with locations in Chicago, Connecticut, and Washington. Oh, and he also owns a Nissan dealership in North Carolina.
Add it all up and you get some impressively active revenue streams, the kind of which no gambling habit or expensive divorce can slow down. In other words, you end up with Michael Jordan's net worth of US$1.9 billion.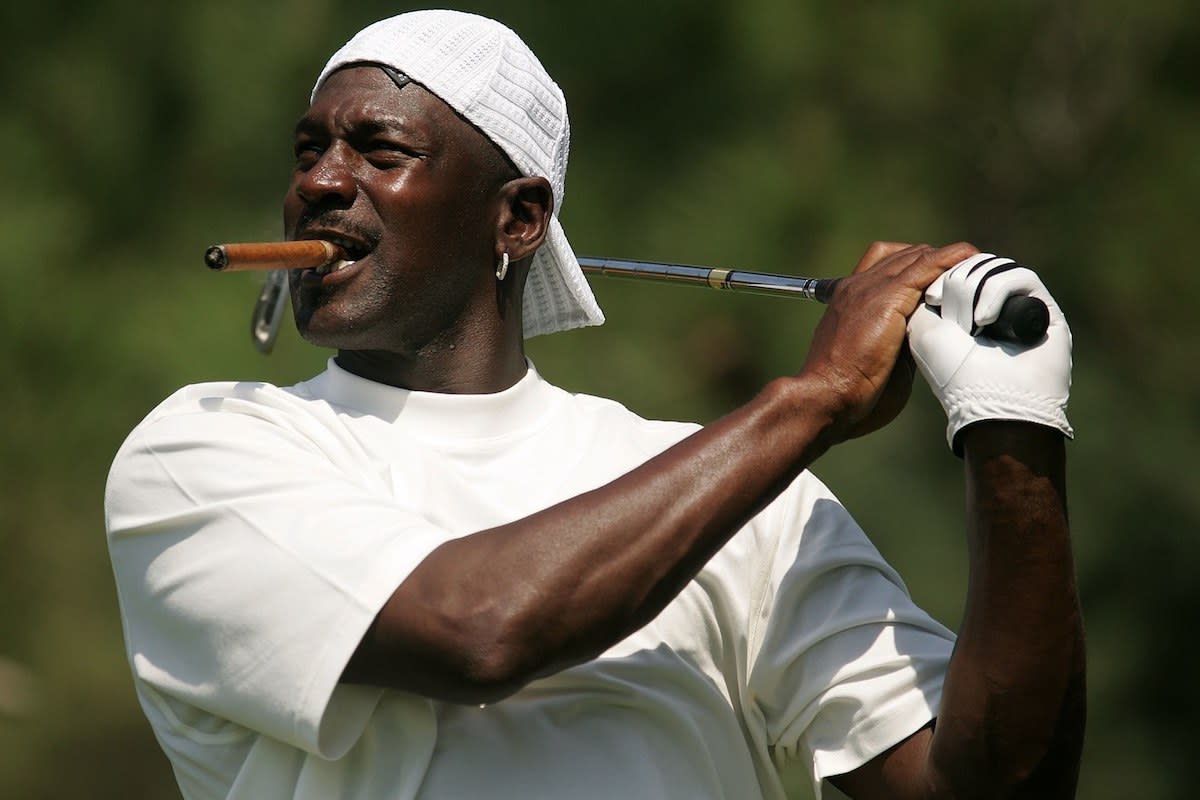 How Michael Jordan Spends his Money
Michael Jordan's jaw-dropping net worth makes him one of the 500 richest people in America. So where and how does he spend all the hard-earned money he doesn't save? Here are some ways he puts that extra green to work.
1. Real Estate
Like so many others with a sky-high net worth, Michael Jordan owns a fair amount of property. His primary residence is an opulent, 26,000 square foot mansion in Jupiter, Florida. Located within the exclusive Bear's Club community—i.e. a golf lover's paradise established by Jack Nicklaus and his wife—the mansion hosts 11 bedrooms and sits on 3 acres of land. Jordan purchased it for US$4.8 million in 2011 and spent over US$7.5 million on additional construction and renovation.
Along with his dream home in Jupiter, Michael Jordan owns both a lakefront property and a luxury condo in Charlotte, North Carolina. He also reportedly owns property in Salt Lake City, Utah, and we'll just assume it's something palatial.
Then we have the mansion he still owns in Chicago's Highland Park, which he famously built from scratch and decked out with all sorts of goodies, including the following: NBA-style basketball court, PGA-quality putting green, cigar room, wine cellar, 9 bedrooms, 19 bathrooms, pool pavilion, tennis courts, fitness center, card room, and more. It's been sitting on the market for six years and is currently for sale at a drastically reduced price of US$14.8 million. Hmmm…maybe he should have cut back on all those personal touches.
2. Transportation
As you can probably guess, Jordan spares no expense when it comes to getting from point A to point B. First up is his private jet, a Gulfstream G550 that bears the Jumpman logo and a callsign of N236MJ (his jersey number, the number of championship titles, and his initials).
He's also known to charter a 230-foot yacht called Mr. Terrible, which hosts 8 cabins and a full-sized basketball court, among other things. That's not to mention the 80-foot Viking Yacht Company fishing boat he keeps in his marina.
Throughout his life, Jordan has purchased no shortage of exceptional cars. Some standouts include an Aston Martin DB9 Volante, Cadillac XLR, Mercedes-Benz SLR McLaren 722 Edition, Porsche 911, Range Rover, Ferrari 599 GTB Fiorano, and many others. As amazing those cars may be, we do wonder if he had a hard time fitting inside that Porsche 911.
3. Philanthropy
With big money comes big responsibility and Jordan has stepped up his philanthropic efforts in recent years. Recipients have included various charities across Chicago, Hurricane Florence relief efforts, the NAACP Legal Defence Fund, the Institute for Community-Police Relations, American Red Cross, Make-A-Wish, Friends of the Children, and more.
In 2017, he put up US$7 million of his own money to fund two Novant Health Michael Jordan Family Clinics in Charlotte. The first one opened in October 2019 and is now up and running.
4. Golf
When you take one look at Michael Jordan's net worth, you'd think there's no way that his love of golf could possibly put a dent in his earnings. However, you'd be wrong. A truly avid golfer, he often takes his love of the sport to lavish extremes.
Reportedly tired of waiting his turn, Jordan built his own private golf course—aka Grove XXIII—in Hobe Sound, Florida. It's also safe to assume that he's played at all the major courses around the world, and probably purchased every conceivable golf-related product known to man. Speaking of which, he owns a custom golf cart with the Jumpman logo on the front.
5. Gambling
Cigars and gambling seem to be Jordan's biggest vices and only one of those vices is big enough to hurt him where it counts. A perennial competitor, he was once known to wager hundreds of thousands of dollars on a single round of golf.
However, that's just scratching the surface in terms of his gambling addiction, which apparently knows no bounds. It's even said that he took US$500 from a fan at a charity golf tournament after winning a bet.
Jordan's gaming and gambling addiction gets even stranger from there. Sure, he throws (or used to throw) down big money for poker tournaments, but did you know that he reached level 100 on the video game Bejeweled to become a Bejeweled Demigod? Or that he used to bet on games like Sudoku? The man likes to compete, is what we're trying to say here.
6. Security
When travelling overseas, Jordan always brings a security team and with good reason. It reportedly costs him about US$1000-US$1,500 per hour. His code name among the personnel? "Yahweh," which is a Hebrew word for God. Sounds about right.
7. Lawyers
The Jordan brand name brings big bucks so it's only natural that a slew of companies illegally appropriate it. Enter his team of high-powered attorneys, who keep a tight grip on his franchises and copyrights. In 2016, Jordan won a case against a Chinese sportswear brand that was using his name and then donated the winnings to charity. When you come at the king, you best not miss!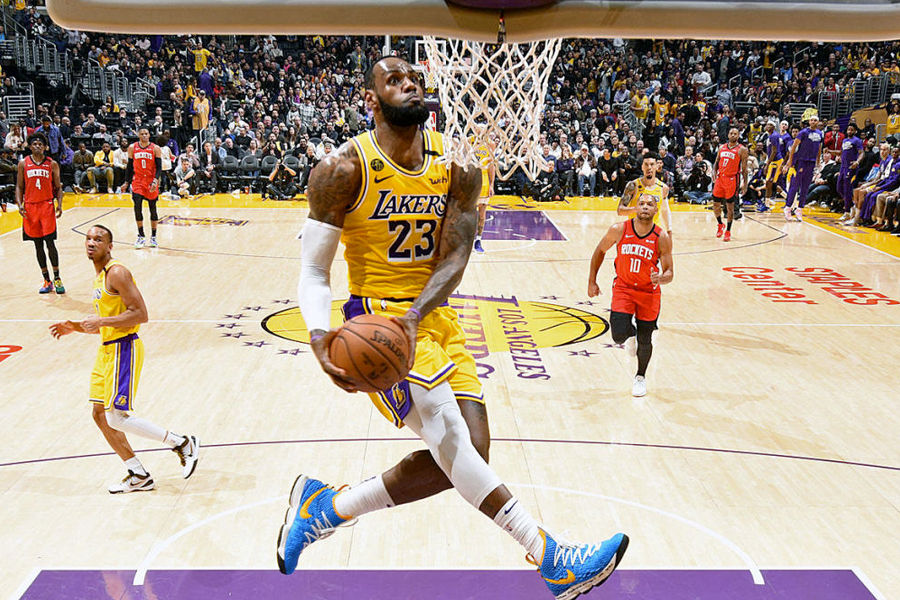 Want More NBA Action?
Love Basketball? Never miss a bucket by signing up with NBA League Pass to unlock on-demand access to 24/7 NBA content. Every team, every game.
NBA League Pass 30-Day Free Trial
You'll also like:
Joe Rogan Has Plenty of Money to Do Whatever He Wants
Lionel Messi's Football Diet & Workout Plan
Leonardo DiCaprio's Net Worth & Spending Habits
General FAQ
What is Michael Jordan's net worth?
Michael Jordan's current net worth is estimated at US$1.9 billion.
How much does Michael Jordan make a year from Nike?
In 2019, Michael Jordan earned an estimated US$130 million through his ongoing deal with Nike. The Nike Jordan brand reportedly generates over US$3 billion a year in revenue.
Is Jordan a billionaire?
Largely thanks to his Nike contract and ownership stake in the Charlotte Hornets, Michael Jordan has accumulated a net worth of approximately US$1.9 billion.
Who is the richest NBA player?
With his net worth of US$1.9 billion, Michael Jordan is the richest NBA player of all time.
---
Featured Video from Man of Many