9 Best Vintage Watch Stores in Sydney
Whether you are looking for modern or vintage watches in Sydney, with our list of the best second hand and vintage watch stores in Sydney, you'll be sure to find something that's unique, classic, refined, and oh so you. Our list provides expert watch guidance for connoisseurs of all tastes and budgets.

1. Watch Collector
Beginning our list is Sydney's Watch Collector store. This second-hand timepiece dealer offers consumers some of the best pre-owned watches available to the public. This industry-leading watch dealer is also at the forefront of watch restoration in Australia; all of Watch Collector's servicing is done in store by expert technicians using state of the art Swiss machinery. Watch Collectors offers those not in a hurry to sell a consignment service, allowing sellers flexibility and optimised potential for a higher return. Specialising invintage watches, service includes expert quality control, a 2-year warranty on all products, coupled with an enviable reputation. Watch Collector offer some of the best vintage watches Sydney has to offer.
Brands: Cartier, Omega, Rolex, IWC, TAG Heuer and Tudor
Address: Level 43, 1 Market Street, Sydney CBD NSW 2000
Phone: +61 1300 858 960
Hours: Mon-Fri 9am-5pm, Sat 11am-2pm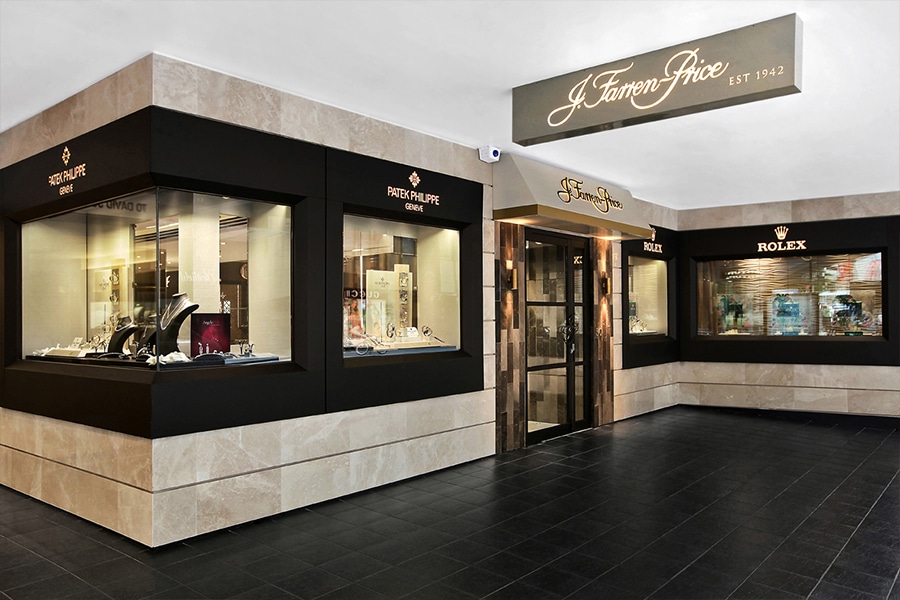 2. J Farren Price
Anthony de Mello once said that "Wisdom can be learned. But it cannot be taught". Wisdom would be the best way to describe what the Sydney Watchmaker J Farren Price is gifted with. Since 1942, the store has strived to provide Sydney watch connoisseurs – and, in fact all of Australia – with the finest range of timepieces in the world. In a pursuit of passion, John Farren-Price – the store's founder – was the first to introduce many extraordinary European timepieces to Australia. Specialising in modern and classic watches, J Farren Price are Australia's original Rolex agent, and since 1977, is the longest standing Patek Philippe agent in Australia.
Brands: Chopard, Hublot, Patek Philippe and Greubel Forsey
Address: 80 Castlereagh Street, Sydney CBD NSW 2000
Phone: +61 2 9231 3299
Hours: Mon-Wed & Fri-Sat 10am-5pm, Thu 10am-6pm, Sun 11:30am-5pm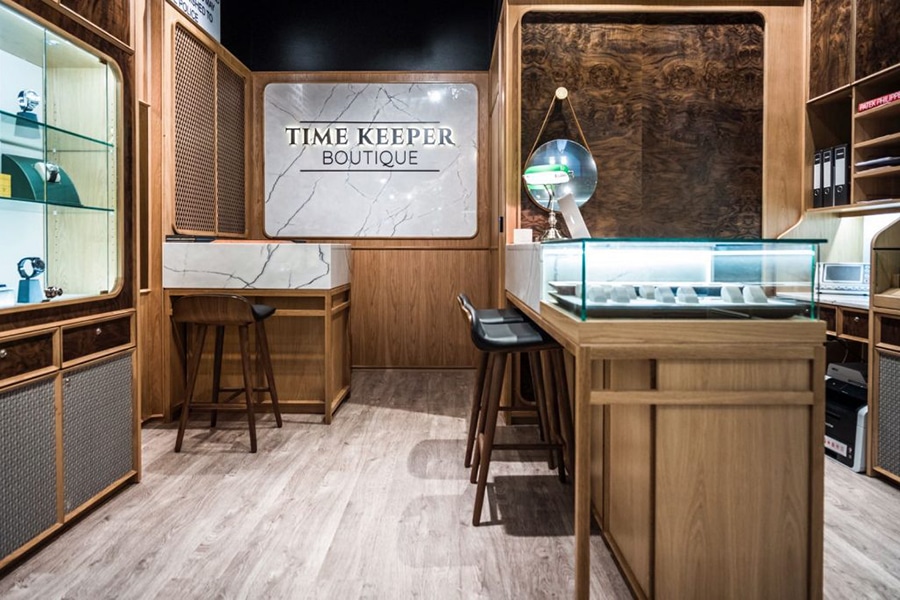 3. Timekeeper Boutique
Located in the Sydney CBD Strand Arcade, Timekeeper Boutique handles some of the finest pre-loved timepieces available to Sydney's residents. Many of the classic European brands are represented in store with an impressively wide selection of luxurious watches. With a young, dynamic team with several decades experience between them, Timekeeper Boutique can handle not only the purchase of the perfect timepiece for you, but also buy, trade, and service of all of the world's premium watch brands. Timekeeper Boutique offers some of the most stunning second hand watches Sydney has to offer.
Brands: Rolex, Omega, MONTBLANC, IWC, TAG Heuer, A Lange and Söhne, Audemars Piguet, Breitling, Cartier, Chopard, Hublot and Jaeger-LeCoultre
Address: The Strand Arcade Shop 14, 412-414 George Street Sydney CBD NSW 2000
Phone: +61 2 9233 2740
Hours: Mon-Wed & Fri 9:30am-5:30pm, Thu 9:30am-7:30pm, Sat 10am-5pm, Sun 11am-4pm
You'll also like:
12 Best Watch Stores in Sydney
Top 10 Australian Watch Brands
31 Best Luxury Watch Brands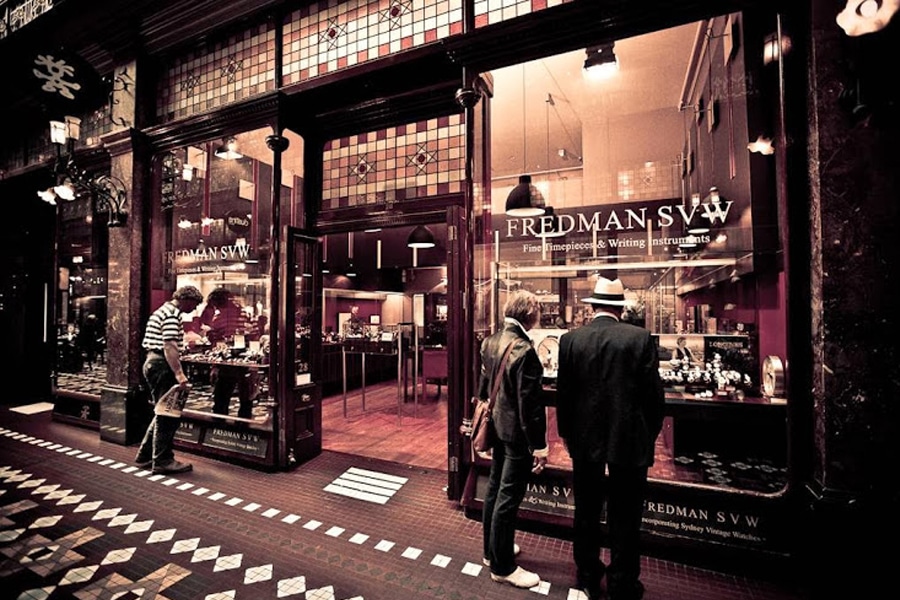 4. Vintage Watch Co.
Gracing customers with its services since 1994, The Vintage Watch Co. of Sydney combines expert advice and a range that can only be described as distinctive. With a staff of trained watchmakers who can assist in everything from a battery change to and full restoration of your precious timepiece, the Vintage Watch Co. provides Sydney with the ultimate vintage watch experience. The store has an ever-changing selection of new, modern and vintage watches and an assortment of watch accessories. Vintage Watch Co's success can be attributed to their guiding philosophy of sourcing unique watches in superior condition at competitive prices.
Brands: Longines, Tissot, RADO, U-Boat, Maurice Lacroix, Oris, Grand Seiko, Victorinox, Luminox, MeisterSinger, and Mondaine
Address: Shop 28, The Strand Arcade, 412-414 George Street, Sydney CBD NSW 2000
Phone: +61 2 9221 3373
Hours: Mon-Wed & Fri 9:15am-5pm, Thu 9:15am-7:30pm, Sat 9:30am-5pm, Sun 11am-4pm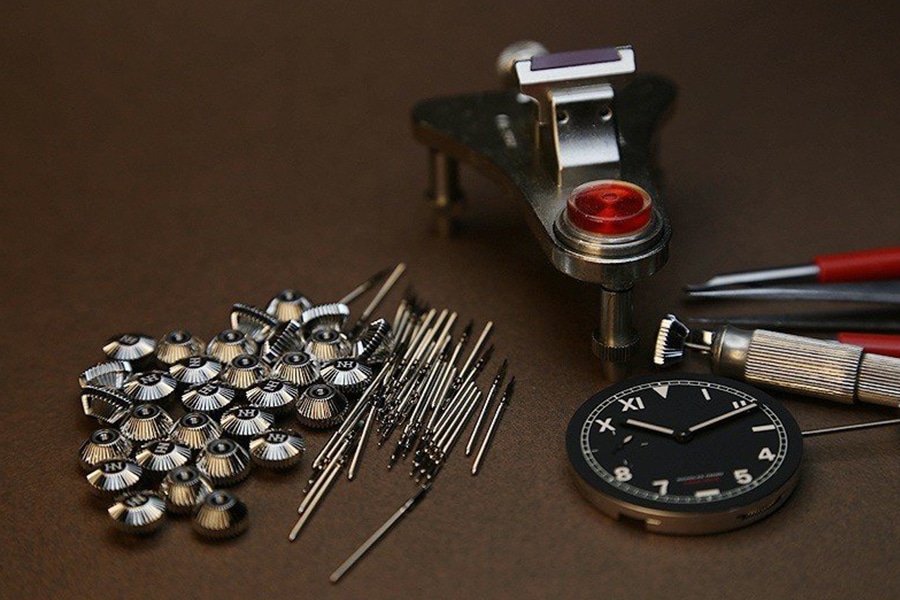 5. Nicholas Hacko Fine Watches
Nicholas Hacko is a third-generation master watchmaker. Weighty titles aside Mr Hacko has established himself as a unique independent distributor of some of the finest timepieces to adorn the carpus. What does this mean for you? A much more unbiased and all-encompassing approach to providing quality watches for Sydney. Nicholas Hacko Watches is also home to the world's smallest watch brand, Rebelde. Since 2013, Rebelde has been a project for Nicholas Hacko; born out of a necessity to survive as a small independent Sydney watchmaker.
Brands: Rebelde, Breitling, Patek Philippe, Rolex, Omega, and TAG Heuer
Address: Suite 403, Level 4, Culwulla Chambers, 67 Castlereagh Street, Sydney CBD NSW 2000
Phone: +61 2 9232 0500
Hours: Mon-Thu 11am-5pm, Sat 11am-4:30pm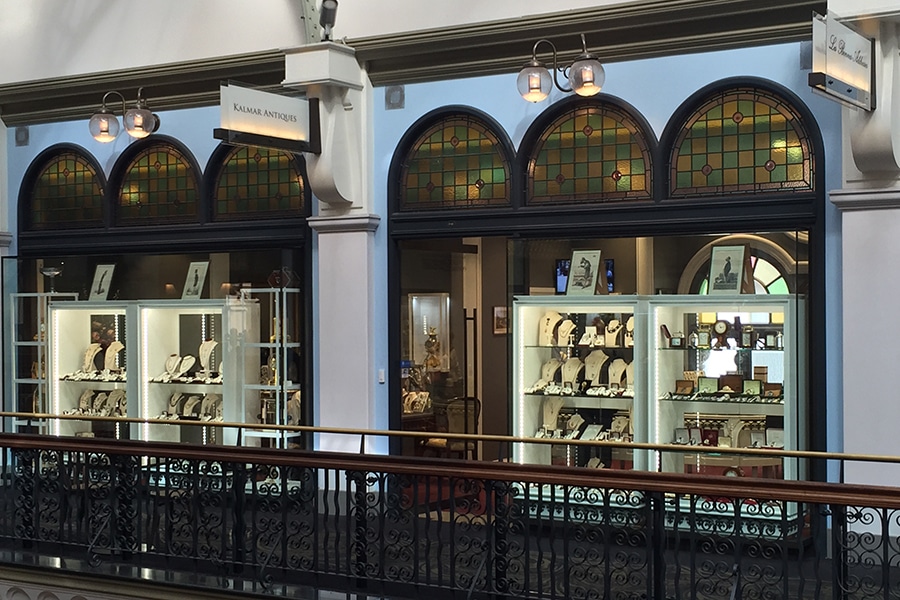 6. Kalmar Antiques
Being named one of Sydney's best antique dealers is a profoundly impressive honour and it is this reputation that Kalmar Antiques takes very seriously. Dealing in fine antique and modern jewellery, watches, clocks and objet D'art – translating to "art object" in French. There is a registered jewellery and diamond valuer on site, they also employ master jewellers and watchmakers for all of your repair needs. Kalmar Antiques carries a limited, albeit impressive line of beautiful timepieces from brands such as Patek Phillipe, Omega and Cartier.
Brands: Cartier, Omega, Patek Phillipe and Rolex
Address: Shop 23, Level 2, Queen Victoria Building, George Street, Sydney CBD NSW 2000
Phone: +61 2 9264 3663
Hours: Mon-Wed & Fri 9am-6pm, Thu 9am-8pm, Sat 9:30am-6pm, Sun 10am-5pm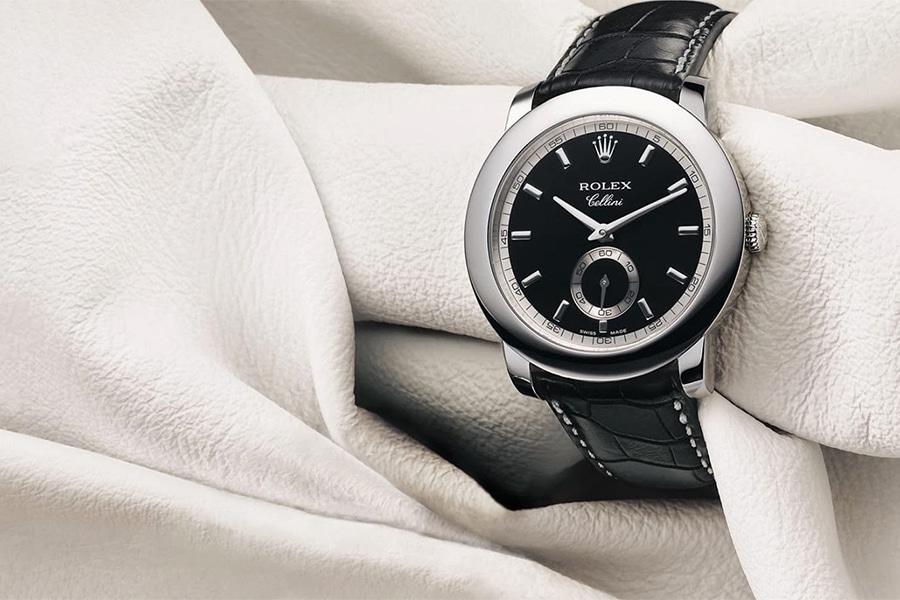 7. Zaeger Diamonds & Watches
Zaeger Diamonds & Watches provide the Sydney watch market with wholesale prices direct to any customer. For over 25 years Zaeger Watches in the Sydney CBD has been operating in the wholesale market of luxury timepieces; with a showroom located on Castlereagh Street. A loyal commitment to a superior customer experience, and a simple love of watches are perhaps the reasons why this distributor has remained relevant and more importantly revered.
Brands: Baume & Mercier, Breguet, Chopard, Maurice Lacroix, Montblanc, Omega, Piaget and Zenith
Address: St James Trust Building, Level 1, Suite 101, 185 Elizabeth St, Sydney CBD NSW 2000
Phone: +61 1300 923 437
Hours: Mon-Fri 10am-5pm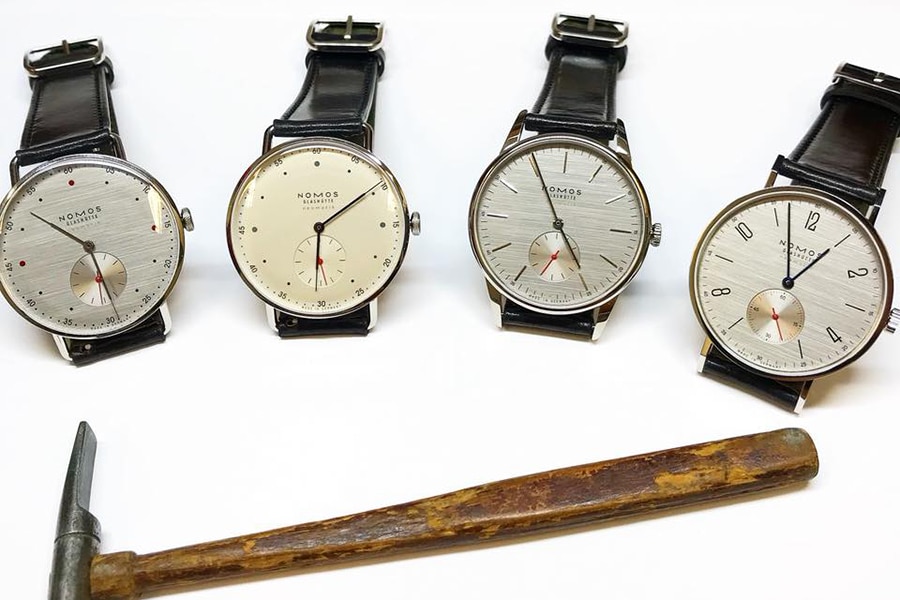 8. Master Watchmaking
For over 30 Years, Master Watchmaking has established a reputation that exudes class, exceptional service and horological opulence. It has been chosen by brands such as Audemars Piguet, Chopard and Maurice Lacroix as an authorised service centre. Master Watchmaking delivers truly unique vintage watches to Sydneysiders, with a carefully selected line of quality products offered. Master Watchmaking offer classic Sydney vintage watches.
Brands: Audemars Piguet, Chopard, NOMOS Glashüte, Patek Phillipe and Seiko
Address: Suite 1004, Level 10, 265 Castlereagh Street, Sydney CBD NSW 2000
Phone: +61 2 9264 7769
Hours: Mon-Fri 9am-5pm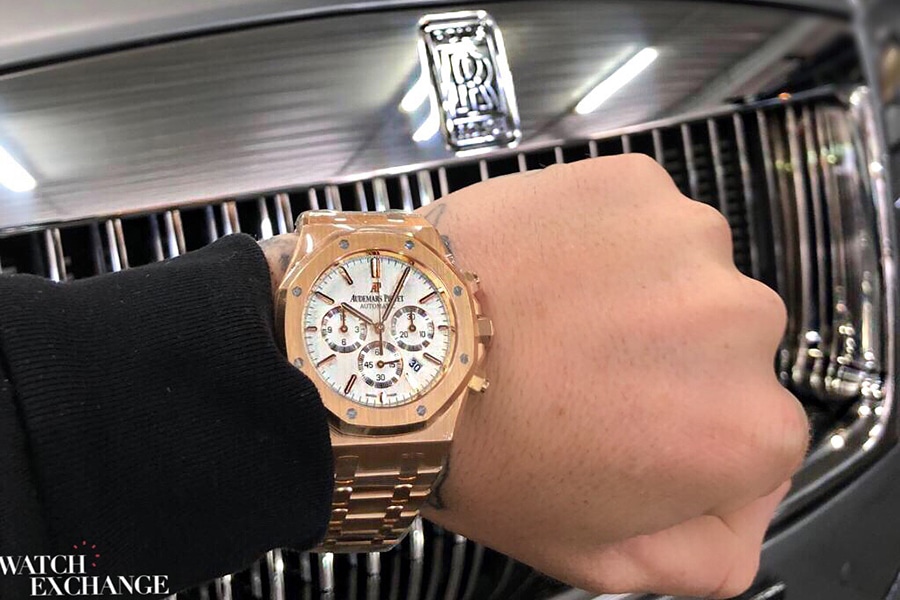 9. Watch Exchange
The Sydney Watch Exchange is strongly committed to providing only the finest in Vintage/Pre-owned timepieces. Watch Exchange brings together the wider horological community and provides it with a marketplace for only the highest quality pre-owned watches. Moreover, it is perhaps best to describe pre-owned as pre-loved, the Sydney Watch Exchange ensures that that love is continued for years to come.
Brands: Audemars Piguet, Frank Muller, Panerai, Richard Mille and TAG Heuer
Address: Shop 5044, 500 Oxford Street, Westfield Shopping Centre, Bondi Junction NSW 2022
Phone: +61 424 808 888
Hours: Mon-Wed 9:30am-6pm, Thu 9:30am-9pm, Fri 9:30am-7pm, Sat 9:30am-6pm, Sun 10am-5pm
You'll also like:
12 Best Watch Stores in Sydney
Top 10 Australian Watch Brands
31 Best Luxury Watch Brands
Why are Vintage Watches so appealing?
Traditionally, a watch was considered vintage by the industry when it had reached 25-30 years. But, the increase in popularity of vintage watches has seen the term being applied to more modern second-hand watches more recently.
What makes a vintage watch so desirable is the story behind it. Mr Aurel Bachs, A World-renowned watch auctioneer, states that the charm of classic timepieces is summed up in a few succinct words. "Watches remind us of a time when things may not have been perfect or easy but done with love," says Bachs.
General FAQ
What are the best watch brands?
Jaeger-LeCoultre, A. Lange & Söhne and Audemars Piguet are some of the best watch brands.
What should I do with an old watch?
Old watches can be recycled or repaired, either at home or professionally.
What is the best second hand watch store in Sydney?
Kalmar Antiques and Watch Exchange are some of the best second hand and antique watch stores in Sydney.