Dirt Bikes Meet High Fashion: CELINE's High Octane 'Cosmic Cruiser' Collection Unveiled
When Hedi Slimane uncorks the creative process, it's something else. The CELINE creative, artistic and image director recently showcased the 2022 Spring/Summer menswear collection and in trademark style, Cosmic Cruiser took place on the Île du Grand Gaou in the south of France. Once again we're shown the breathtaking Mediterranean Sea, however this time we were treated to something unexpected.
You'll also like:
Burberry's 'Universal Passport' is High-Fashion Meets Burning Man
Extra Butter x adidas Happy Gilmore Clothing is 'All in The Hips'
The Balenciaga PlayStation T-Shirt Costs More Than an Actual PS5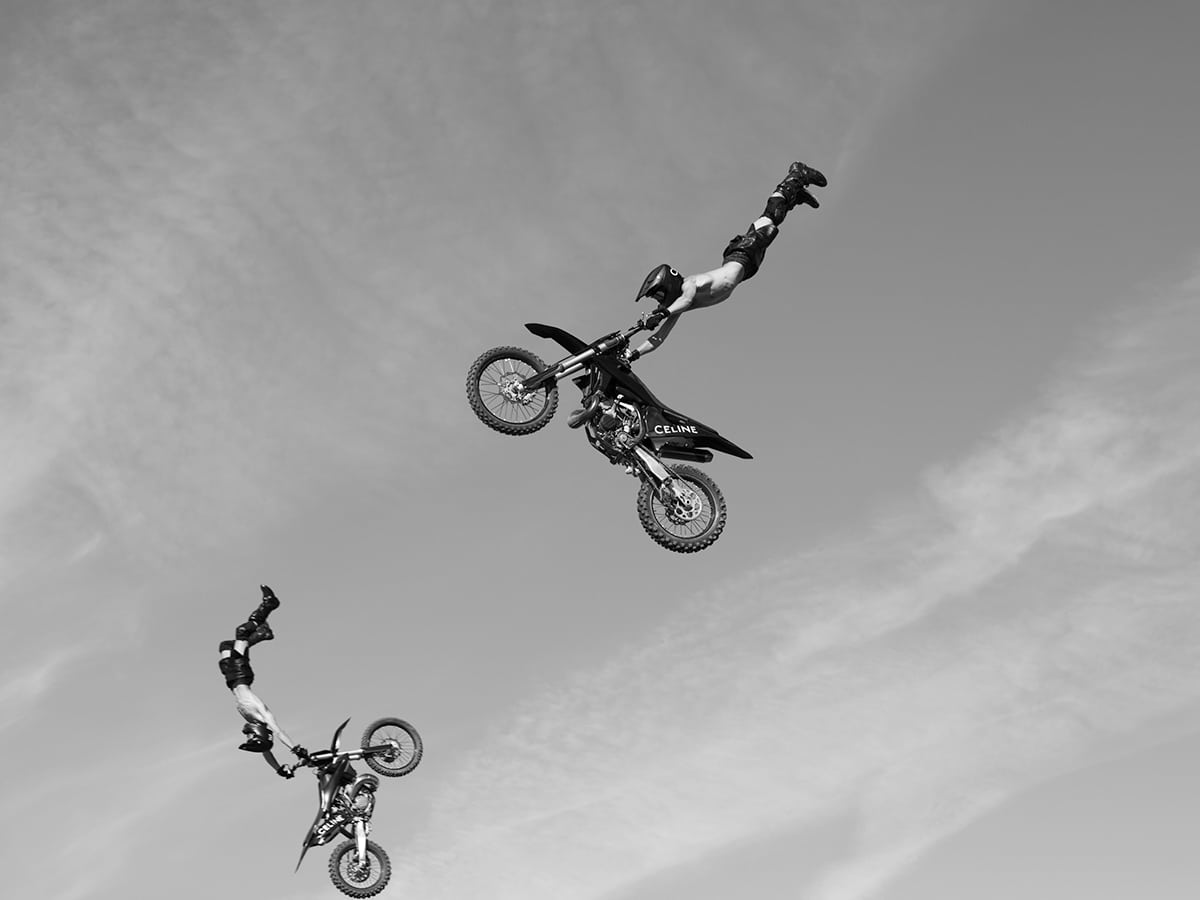 Celine's new 68 look collection takes inspiration from a wide range of styles. With the '70s and neo-rave/neo-psychedelic culture being the most prominent in this new collection. The rocky shores and woodland of the island played host to the models as they strutted down the catwalk, the background was filled with professional freestyle motocross riders from FMX4EVER.
As the show was online, so viewers were treated to panoramic sweeps and spectacular drone-shot footage of the clothes and the riders. It began with freestyle motocross riders then shifted back and forth between the catwalk and the riders as they performed aerial tricks. The juxtaposition of the riders, the collection and even the surroundings play into Slimane's vision of youthful attitude and the raw, uncouth energy that comes with it as well as the changing landscape of fashion.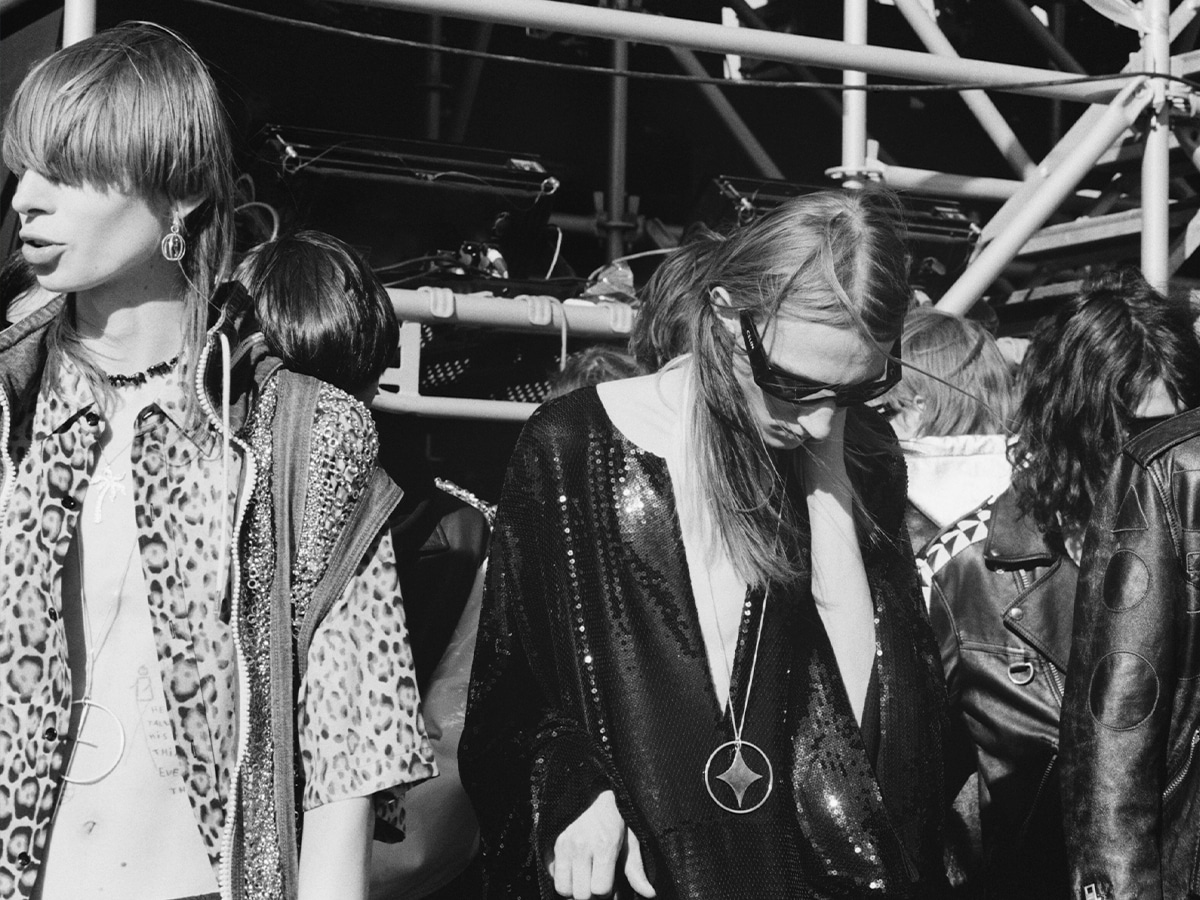 The first look we see is a sparkly black vest with harnesses on the side with black leather pants and a pair of black boots that are paired with a chocker and space-age mirrored sunglasses. Then a black blazer donned with the words "Heavenly Days" on the back with shaggy silver lettering, paired with black skinny jeans. We also see some genderless looks with ankle-length skirts and shimmering kaftans.
We then begin to see a range of tailored thin silhouettes mixed with ultra-loose silhouettes, as well as layering of clothing and playful mixing of prints and volumes. We are shown a huge variety of different elements that contrast each other yet Slimane makes them work together effortlessly. From bell-bottomed trousers and grungey ultra-wide-leg denim to tuxedo jackets, sequined blazers and check shirting.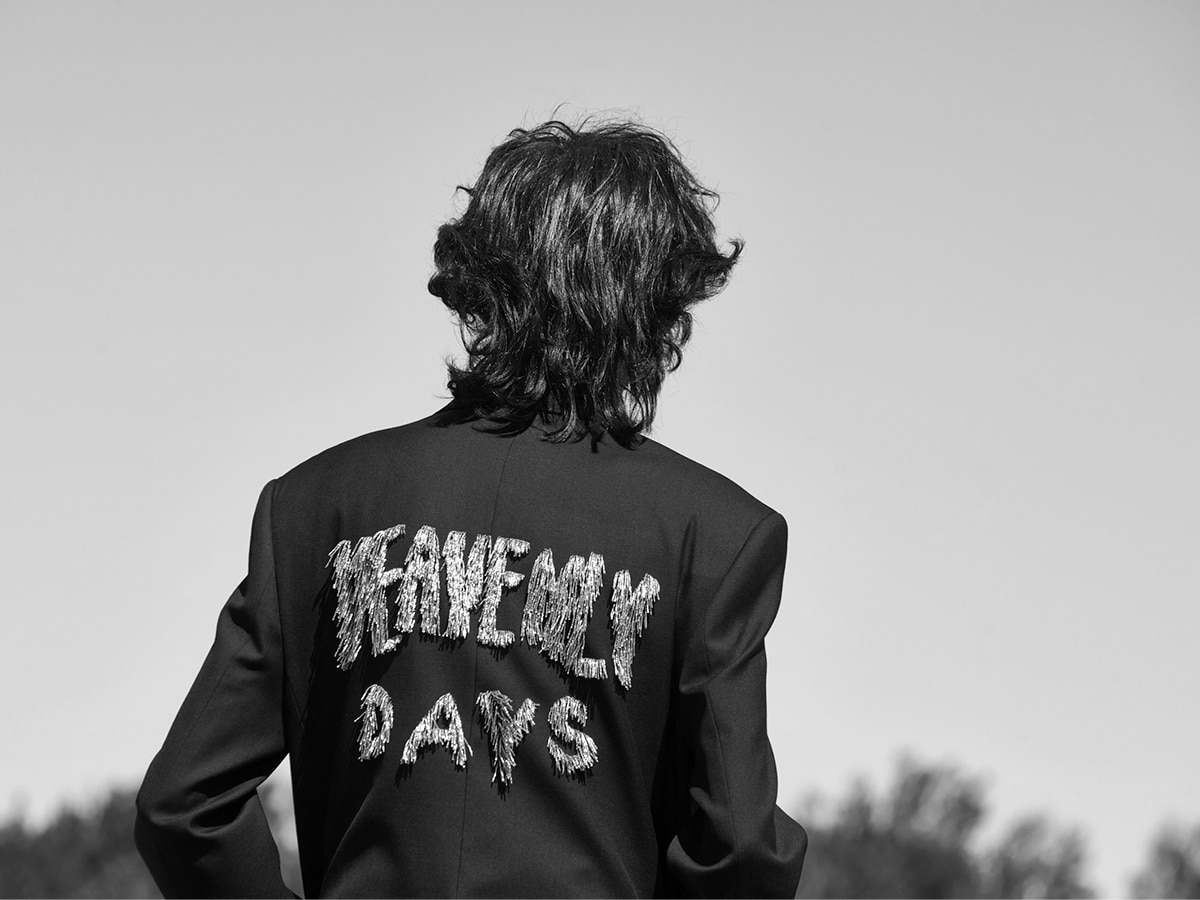 Rhinestoned vests and knitted vests to studded leather jackets, shiny silver blazers as well as a red two-piece tracksuit that is definitely inspired by '70s jumpsuits. These are paired with more gothic chokers, mirrored sunglasses, harnesses and even bleached denim.
Hedi Slimane's collection featured a collaboration with 14 artists, whose artwork can be seen in the collection. These can be seen in the details of the clothing such as patches, embroideries, studded elements, prints and even on cowboy boots. But it doesn't stop there as Slimane handpicked multi-hyphenate musician Izzy Camina to do the soundtrack for the show. Landing somewhere between X Games and Woodstock '69, the new CELINE Cosmic Cruiser collection is a wild ride to cap off a fittingly wide year.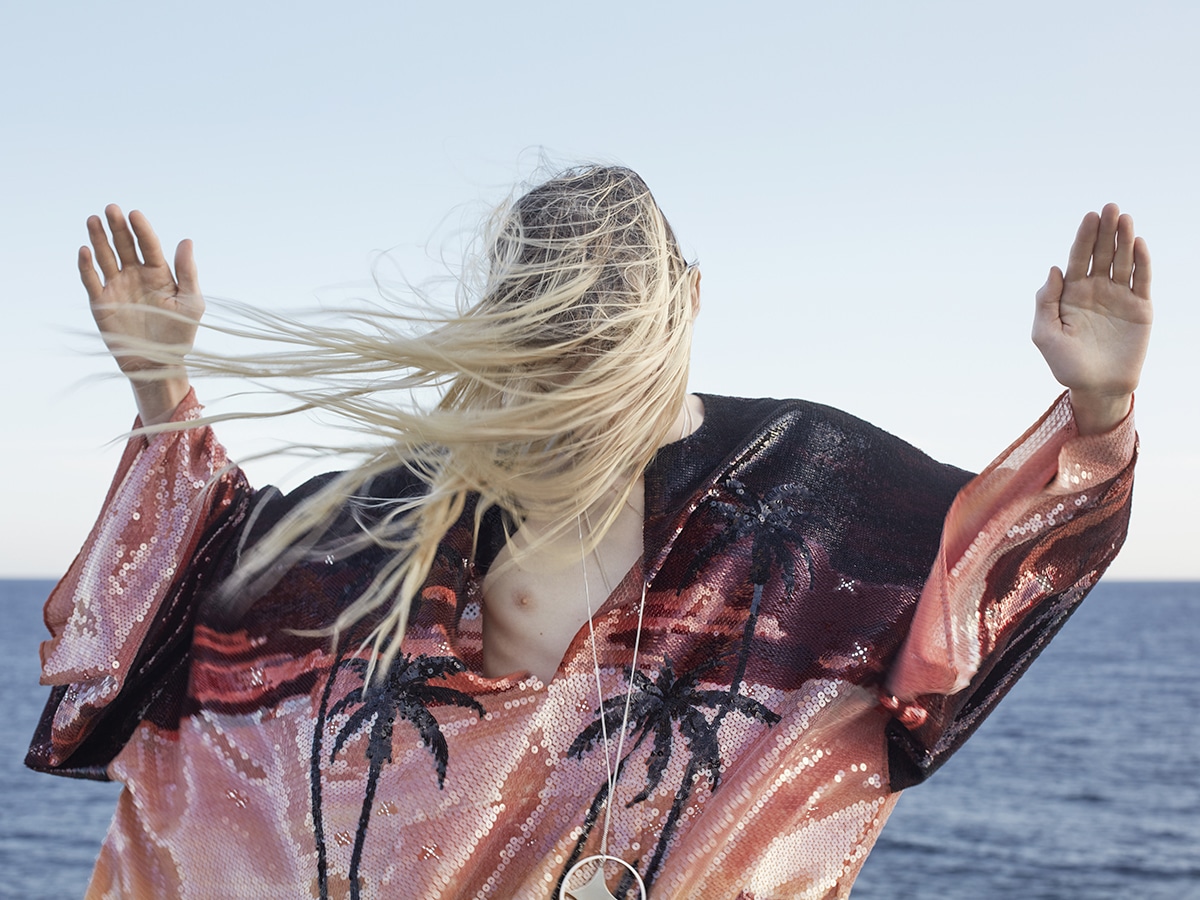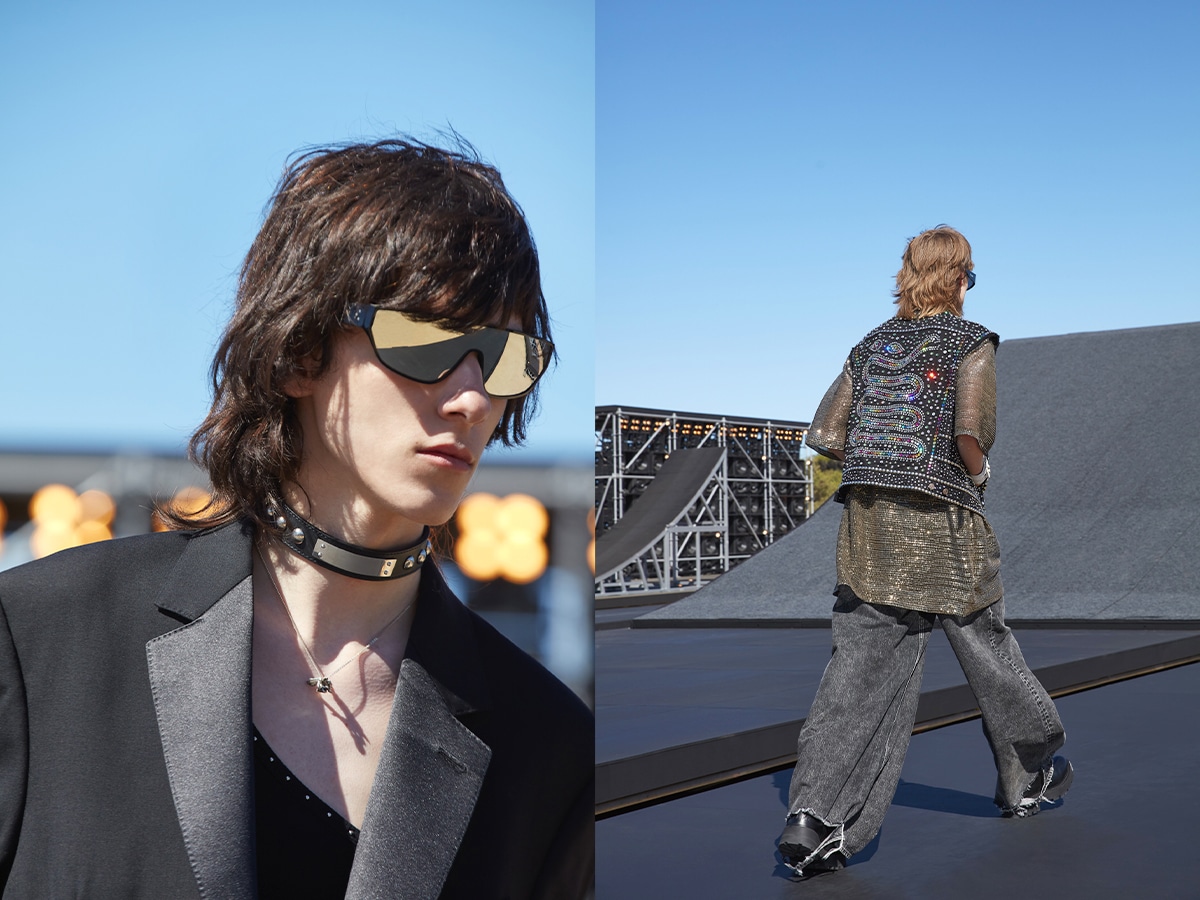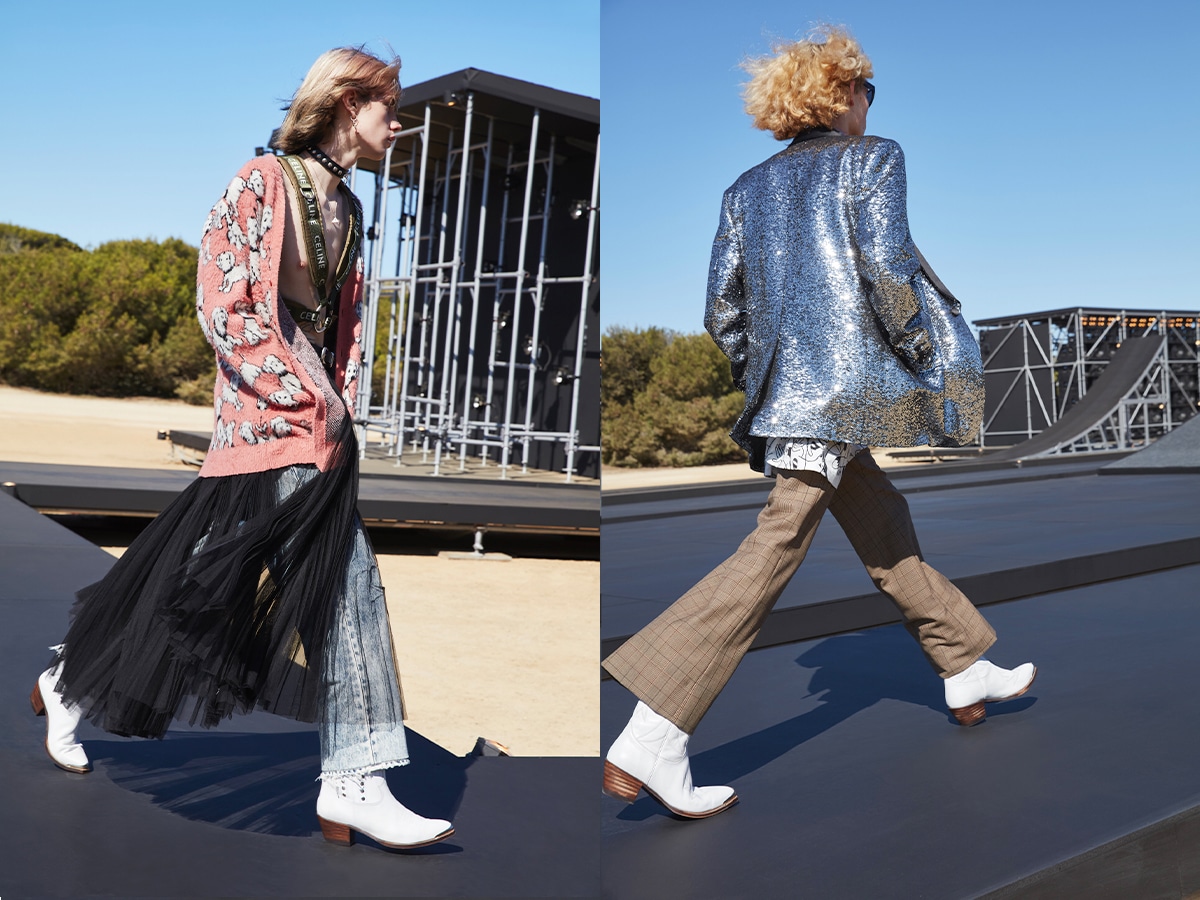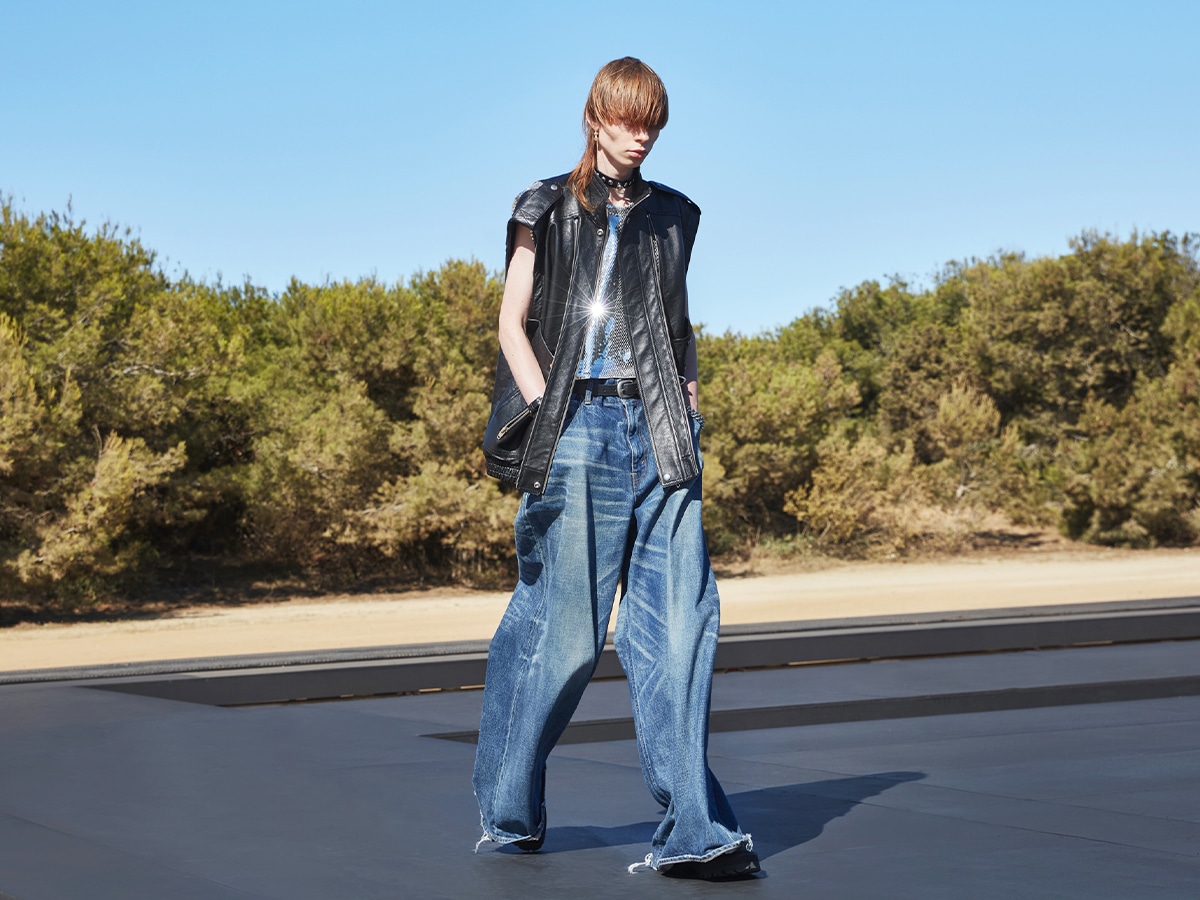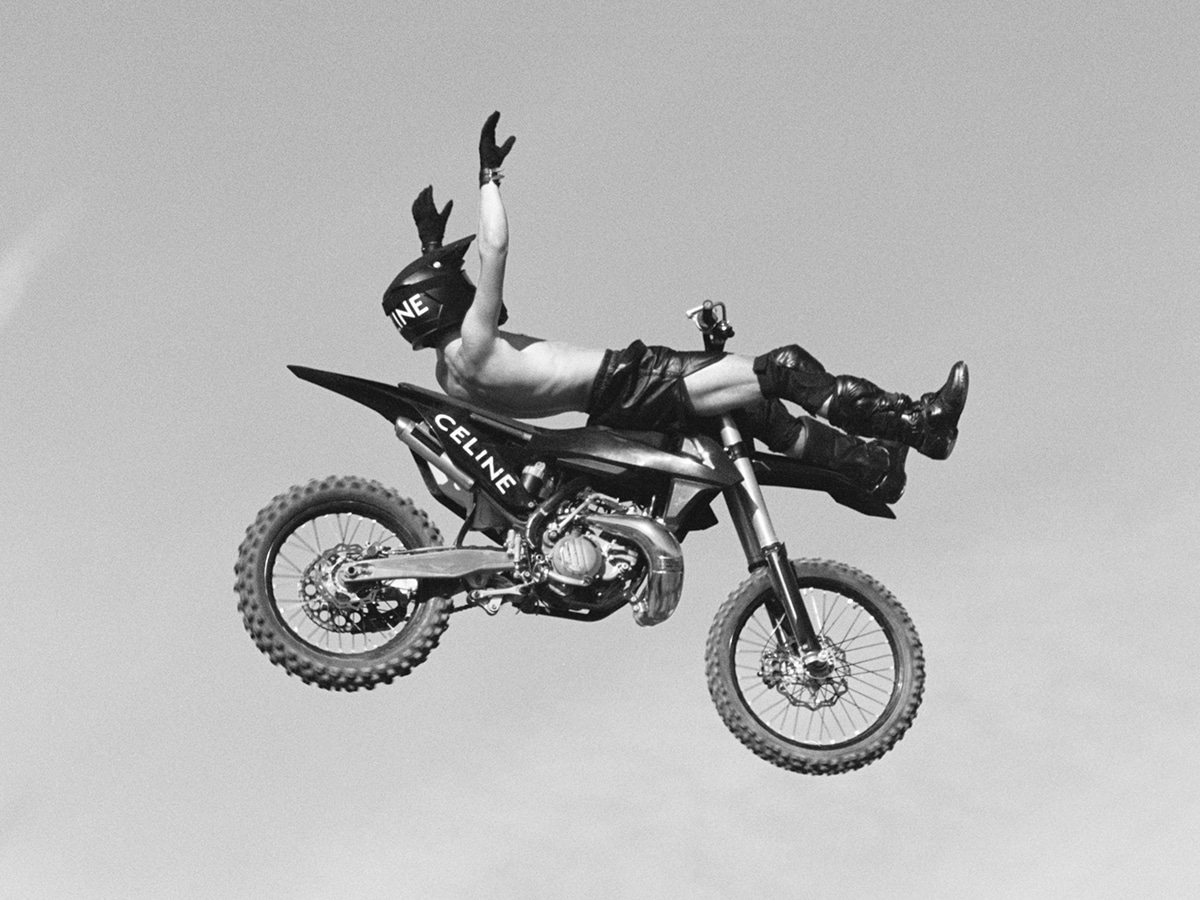 You'll also like:
Burberry's 'Universal Passport' is High-Fashion Meets Burning Man
Extra Butter x adidas Happy Gilmore Clothing is 'All in The Hips'
The Balenciaga PlayStation T-Shirt Costs More Than an Actual PS5