Long Haircuts and Hairstyle Tips for Men
Are you among the bold men who can truly rock a long hairstyle? If so, we commend you! After all, maintaining a handsome and lengthly mane can be a chore. It requires grooming, TLC and a genuine sense of style. However, we're more than confident you're up to the task–otherwise you wouldn't be here. Meanwhile, you're not alone. With each new year it seems more of your fellow men are joining in on the tasteful pursuit of long, striking hair. That's right fellas, long hair isn't just for the rock gods and surf dogs anymore. Read on for some Long Haircut and Hairstyle Tips for Men so that you might make baldies everywhere more envious than they already are.
This article is part of our Trimmed & Terrific Series.
---
You'll also like:
10 Short Hairstyles for Men
Haircuts & Whisky – Barangaroo Barber Shop
20 Best Barber Shops in Sydney
---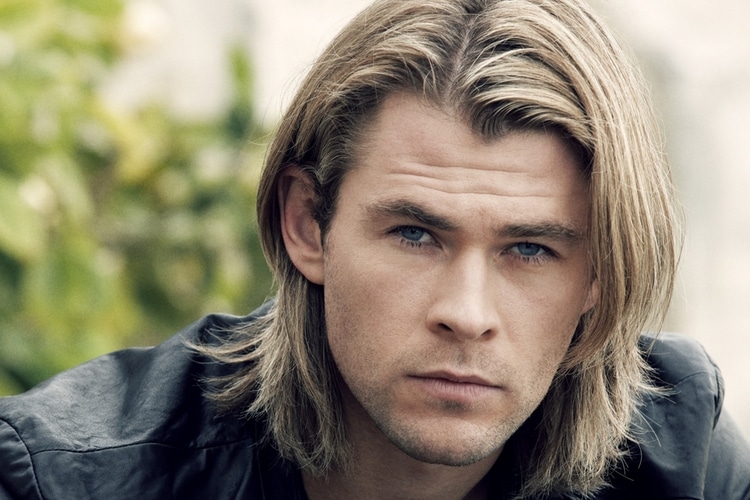 Men's Long Hairstyle Maintenance Tips and Tricks
If you're in the long hair game because you simply don't feel like getting regular haircuts, you're in for an unpleasant surprise. When left to its own devices, long hair can quickly get nappy and hard to manage. In other words, stop playing around and go see a barber. For the rest of you, please use the following long hairstyle tips for men as your launch pad.
Be prepared by having the right grooming tools on hand. Seek out a quality wide-tooth comb and strong hairbrush with natural bristles. If you're flaunting the ponytail look, opt for cloth coated bands instead of rubber bands, which can damage hair.
Be aware of the process. That means understanding that the long hairstyle journey from point A (short hair) to point B (long, stylish hair) has some pit-stops along the way in the form of medium length hair which you'll have to style accordingly.
Don't over-style the hair or make it too feminine in appearance. When it comes to a great long hairstyle for men, you want it took look natural and masculine, not obsessively manicured or permed. Apply hair products like texture spray and matte paste after drying your hair with a towel to create some rugged, organic texture. Consider tying it back (but not too tight), which exudes boldness and sharpness in equal measure.
Approach washing and drying with precision. Wash your long hair with shampoo and conditioner on a regular basis. Shake out the water before drying off with a towel and be sure to towel-dry by stroking your hair in the direction in which it naturally grows. Excessive or sloppy towel drying will result in frizziness and split ends.
Don't wear tight-fitting hats and/or employ overly tight ponytails. Such measures can pull at the roots of your hair and lead to hair loss.
Maintain a consistent grooming routine. That means trimming your long hair on a regular basis to remove damaged sections, as well as grooming any adjoining facial hair like beards.
Practice a healthy diet and lifestyle. Lustrous long hair is a signifier of a healthy body. Likewise, a poor diet can result in frayed, lifeless hair. Avoid excessive drinking and smoking. Heck, do all this regardless of how long your hair might be.
Be aware of what causes damage to your hair and protect it accordingly–things like chlorine and UVA/UVB sunrays can affect strength and colour. Use leave in conditioners and clarifying shampoos before and after you swim in pool water. Consider applying special sunscreens or protective hair products to your hair if you're going to be out in the sun for long periods of time.
Pursue a hairstyle that works in conjunction with the shapes, angles and contours of your facial structure.

Men's Long Hairstyles
The more hair, the more room to play. Scope our list of men's long hairstyles to find the one or two that suit you best. Then grow, nurture and groom!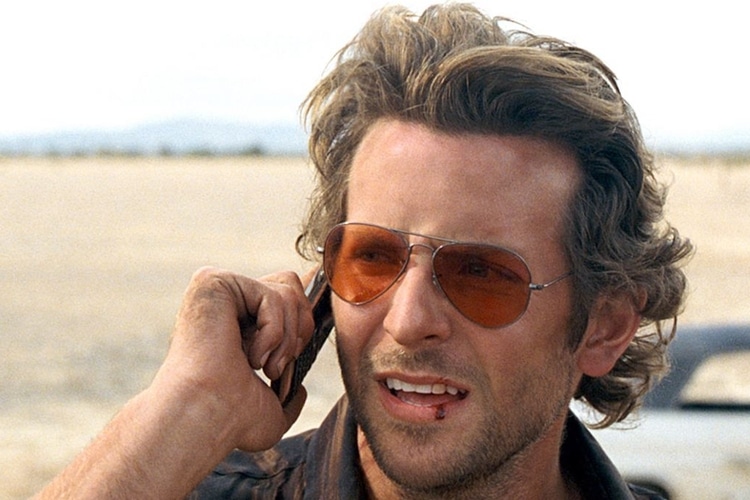 1. Messy Casual
There's perhaps no style desired among men more than one that looks both effortless and striking. Consider using a touch of hair product to find an aesthetic that balances the line between sharp and casual. Pull it off and you'll be the stuff of legend.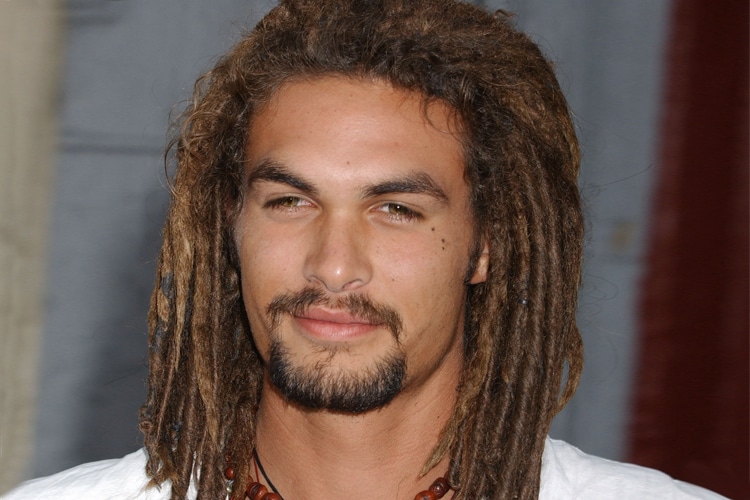 2. Braids or Dreadlocks
Cousins in spirit, braids and dreadlocks used to entail two very different styles. Braids typically exuded sharpness and self-control while dreadlocks implied you were the kind of dude hitting the bong before breakfast. However, nowadays the two styles have more in common, and a tightly managed head of dreads can be anything but natty. Master either hairstyle for a look that pairs the streets and runway with stunning precision and allure.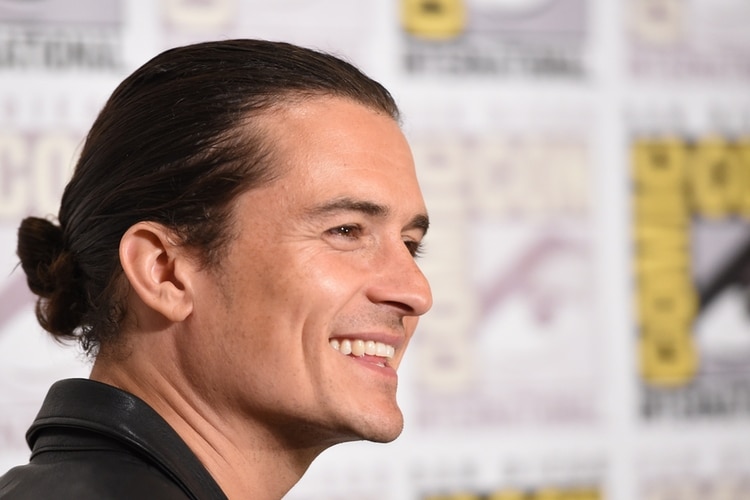 3. Man-Bun or Ponytail
Just because you're rocking a men's long haircut doesn't mean those follicles have to flap in the breeze. Wrap everything in a nice, manageable package by employing the trusty man-bun or ponytail, which are more popular than ever. Just remember to go tight, but not so tight that you're pulling extensively at the roots.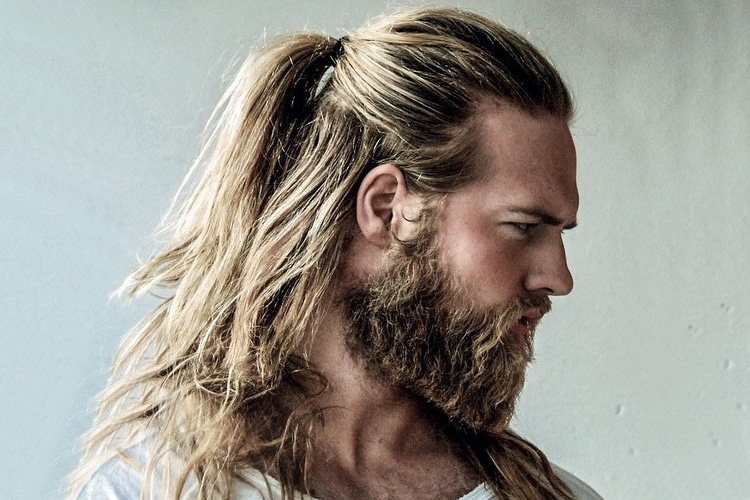 4. Half Down Half Up Hairdo
Layering and texture is all the rage these days and the half down half up hairdo takes those trends to the extreme. Tie a portion of your hair together at the back of the neck or top of the crown and then let the remaining locks flow down like a silky waterfall. The look brilliantly couples naturalism and conscious style. Throw in a beard for an extra touch of masculinity.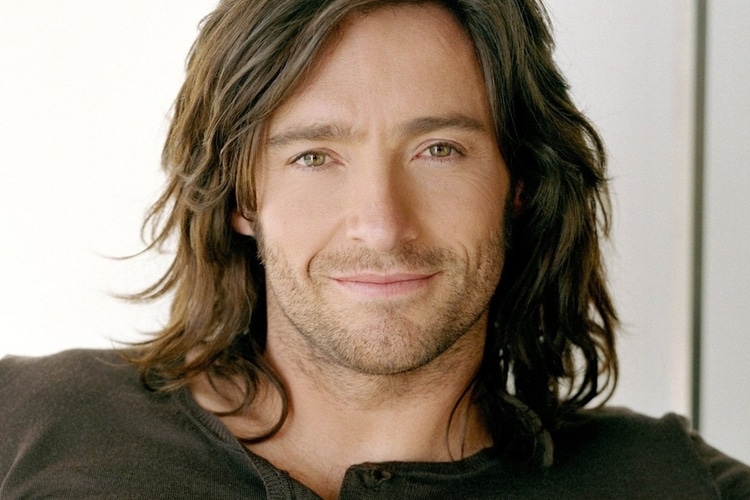 5. Long Wavy Hair
If your hair is naturally wavy and you want to sport a men's long haircut, consider yourself lucky because the two things go hand in hand. To style it, blow-dry on high heat and medium speed, then add a touch of hair product for volume and texture.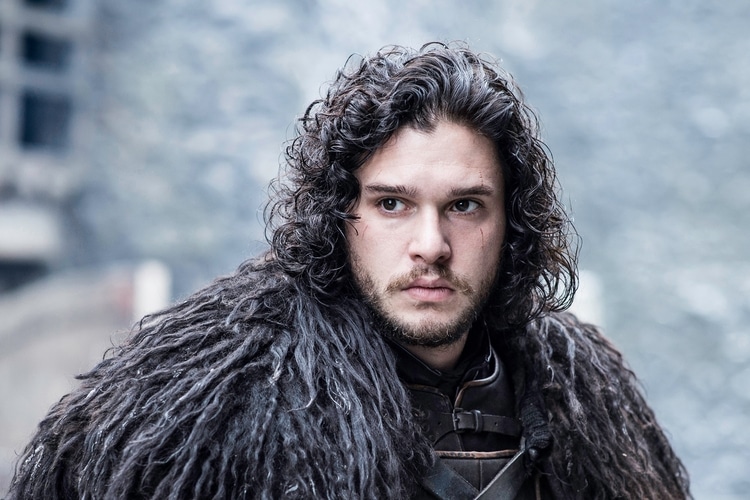 6. Long Curly Hair
Long, curly men's hair can be tricky to manage and sustain, but if Kit Harrington can do it so can you. Here's a tip: if you want a little bounce, add salt spray to your wet hair before blow-drying. If you're after volume or a matte aesthetic, add salt spray when your hair is dry and massage it in with your hands, styling the hair in the process.
7. Long Straight Hair
As any bald man can tell you, a beautiful head of long, straight men's hair is a genuine gift from above. That same bald man will kindly request you don't take your gift for granted. Sure, you can let your Adonis-like follicles speak pretty much for themselves, or you can treat them with a little extra care. For instance, consider adding some salt spray to the hair when it's damp, which will give it a stronger hold. Also, rake the hair back with your fingers to form a part, which gives the result a natural essence.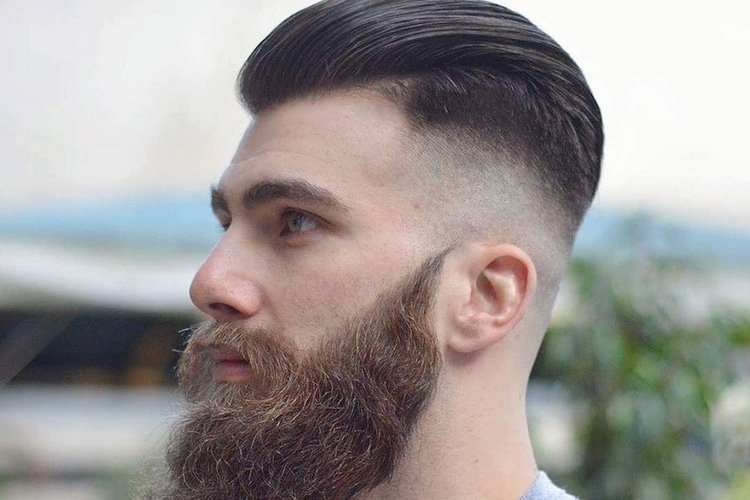 8. Slick Back with Fade
Go big on style with an eye-catching long(-ish) slick back flanked by a clean undercut, taper or fade. Couple that with a beard and you're truly a 21st century man!
On the lookout for more men's hairstyles, haircuts and pointers? Be sure to check out our article on 10 Short Hairstyles for Men, or an earlier write-up on 5 Men's Hairstyles for Guys with Wavy Hair.
This article is part of our Trimmed & Terrific Series.
Have you subscribed to Man of Many? You can also follow us on Facebook, Twitter, Instagram, and YouTube.
---
You'll also like:
10 Short Hairstyles for Men
Haircuts & Whisky – Barangaroo Barber Shop
20 Best Barber Shops in Sydney
---