Nike x Off-White Rubber Dunk is Landing in Australia Today
The eagle has landed. The hotly-anticipated Nike x Off-White Rubber Dunk is set to arrive in Australia on October 1, marking the first time we'll see Virgil Abloh's attempt at fusing design elements of the Pegasus line with the legacy of the Dunk. Merging technical innovation and the experimental nature of skateboarding, this new shoe broadens its application on and off the board with three seriously cool looking designs.
You'll also like:
Supreme x Dr Martens Release Exclusive 5-Eye Shoe
Nike Taps Australia's Own PASS~PORT for SB Dunk High
LEGO x adidas ZX 8000 Proves You're Never Too Old to Play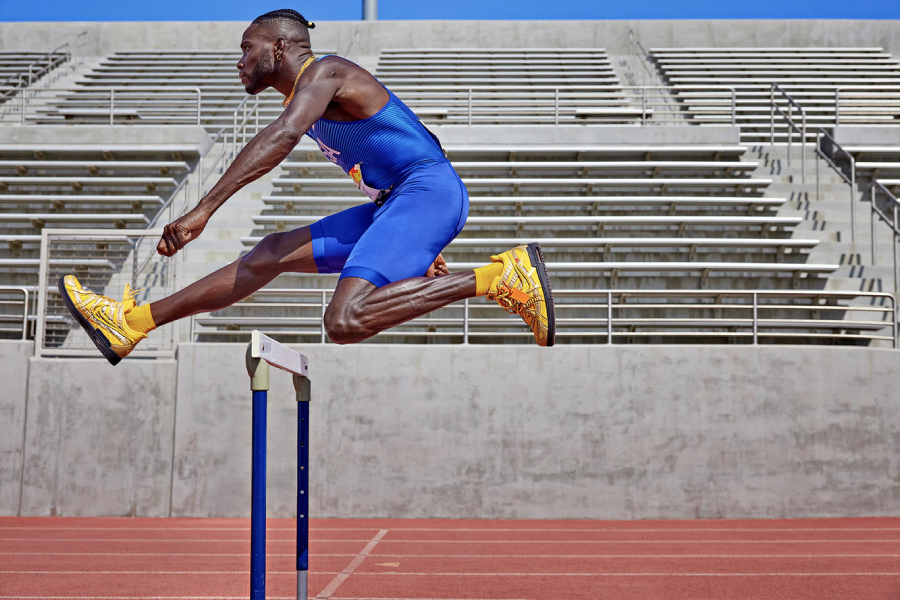 Artistic director of Louis Vuitton's men's wear collection, Abloh explains that "Highlighting the Air" was a key element in "the early logic of the collaboration". "The shoe is about incorporating past ideas in a new era — designing with purpose and cultural relevance to come up with something new.
The October 1 release date isn't just for Australia, it also marks the global unveiling, with everyone including pre-schoolers and toddlers able to slip into a pair of these brand new sneakers from Nike. Presented in three regional versions with references to different eras, each colourway of the Rubber Dunk celebrates something intrinsic from Abloh's past.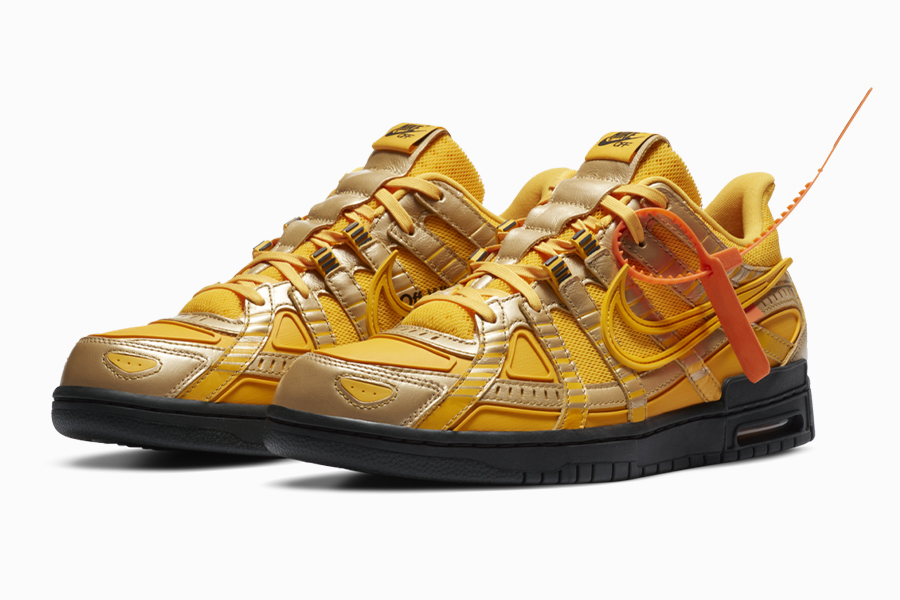 Though don't expect to be able to get your hands on all three, as each version is restricted to regional availability. The Americas will receive the Black, White and Green Strike colourway, China and Asia-Pacific will get the University Gold and Black variant, with a White and University Blue version available across Europe, the Middle East and Africa.
With the gold edition celebrating the Atlanta '96 games directly, and the white paying homage to the general release colour schemes of the 2000s, Abloh says the black represents his "go-to for everyday life" cementing the one true fact of sneaker culture – you really can't go wrong with an all-black sneaker. Delivering some added appeal with neon green to truly electrify the look and feel of these Rubber Dunks, Abloh makes them stand out against the array of murdered out Nike's.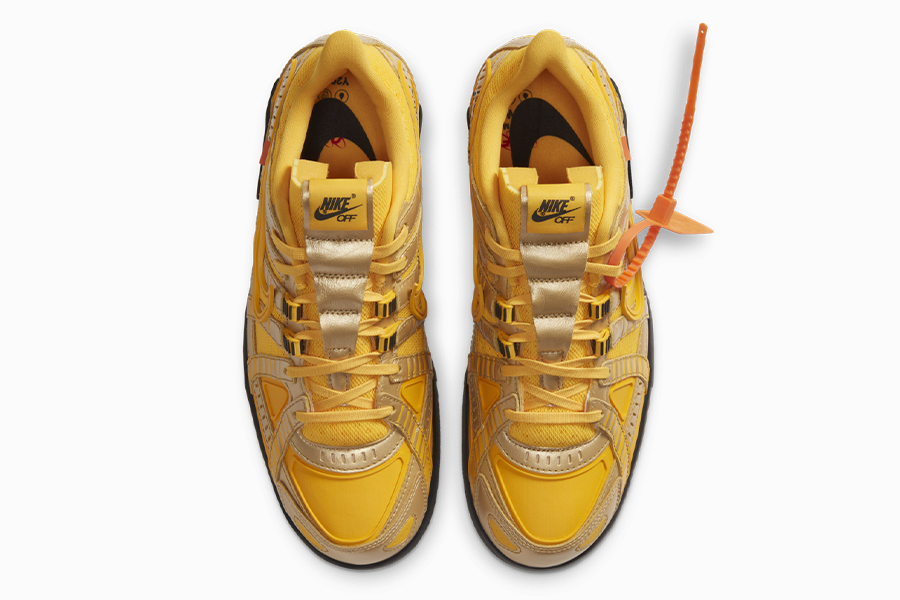 Including the classic exposed Airbag in the heel of the design, Abloh believes it's "one of the greatest inventions in modern footwear". Explaining that "Nike's approach to the idea of Air," and it's added cushioning element,  "is foundational to (his) understanding of what innovation can look like."
Available from SNKRS, and at nike.com, as well as selected retailers, the Nike x Off-White Rubber Dunk arrives October 1.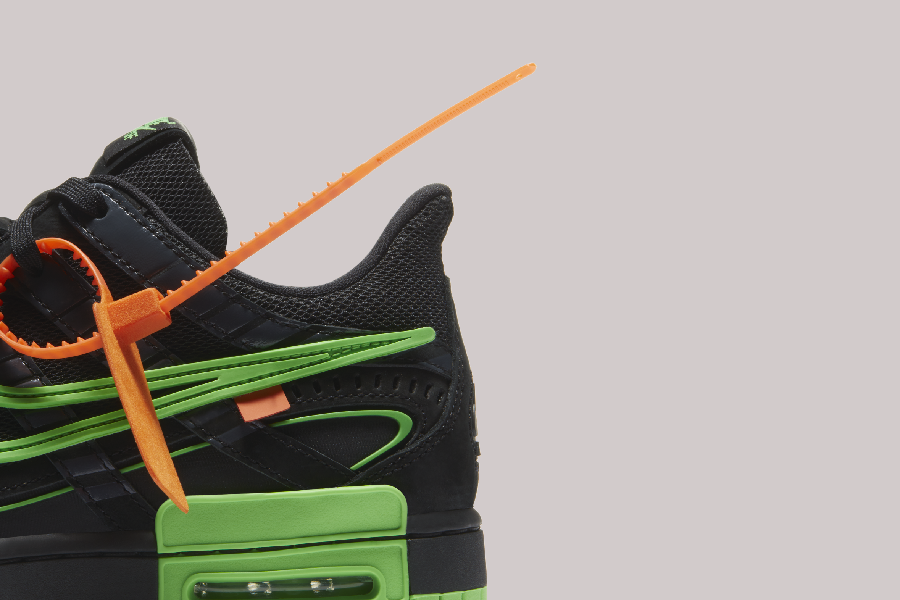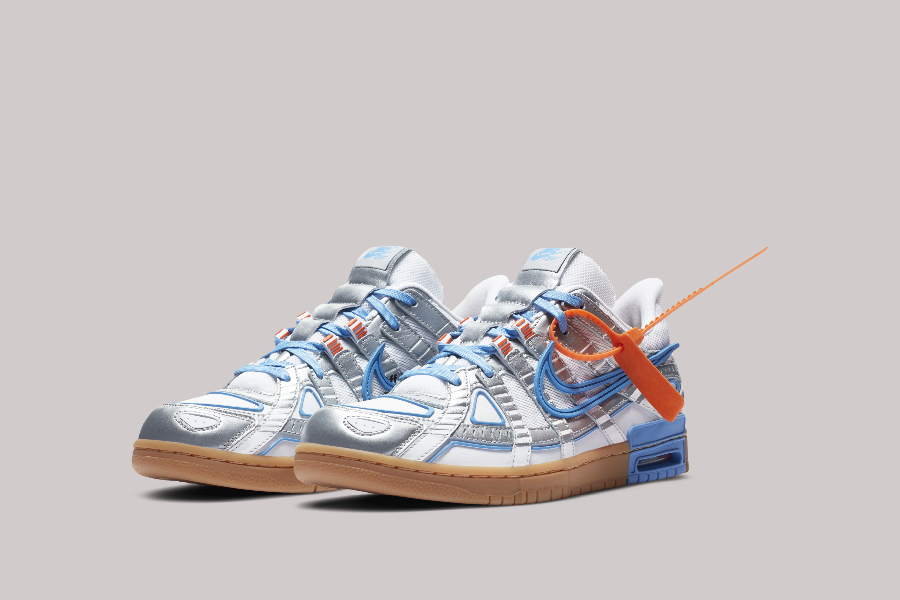 You'll also like:
Sneaker News #43 – Nike's Spooky Air Force 1 Arrives
Supreme Pays Homage to NYC With 'Wheat' Nike Air Force 1
LEGO x adidas ZX 8000 Proves You're Never Too Old to Play