Sneaker News #86 – Jacquemus Deconstructs a Nike Classic
Welcome to Sneaker News #86. This week is headlined by the latest Jacquemus collaboration with Nike which deconstructs the classic AF1. It's not the only collaboration of the week either with adidas teaming with Bad Bunny and Puma meshing with streetwear brand PLEASURES. There are also fresh colourways of the Nike Vomero and the adidas Country OG. Check it all out below.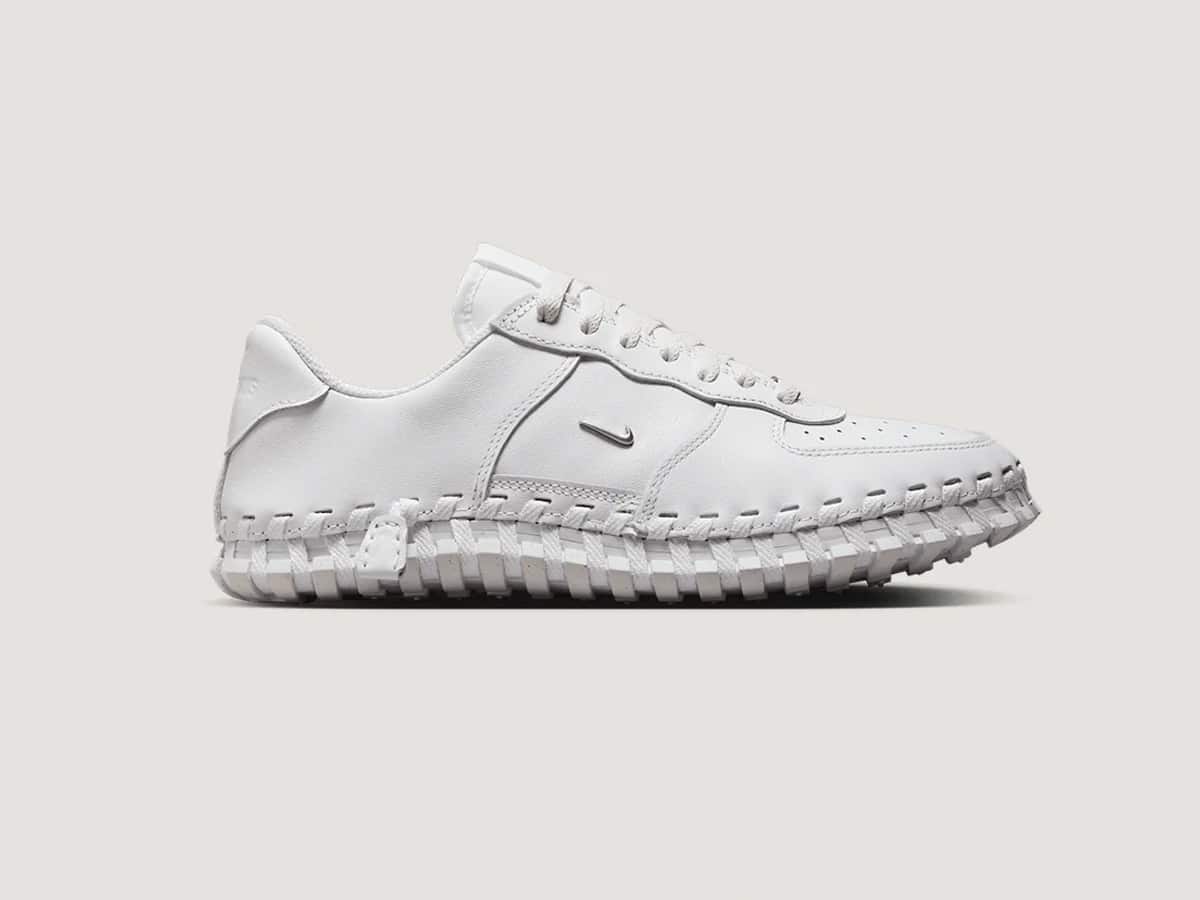 Nike x Jacquemus J Force 1 'White'
Jacquemus collides with Nike once again for a sneaker collaboration that seamlessly combines Nike's iconic AF-1 silhouette with the artistic vision of Jacquemus. This unique creation effortlessly blends sophistication and playful wit, resulting in a shoe that manages to bring something entirely fresh for a Nike classic. The JF1 boasts a one-of-a-kind design achieved by hand-weaving a modified AF-1 upper onto the sole. Notable features include inverted logos on the outsole, ensuring they leave their mark when you lift your foot and luxurious details such as an understated metal Swoosh and a distinctive "JF1" dubrae. Check Nike on 21st June for your chance to cop.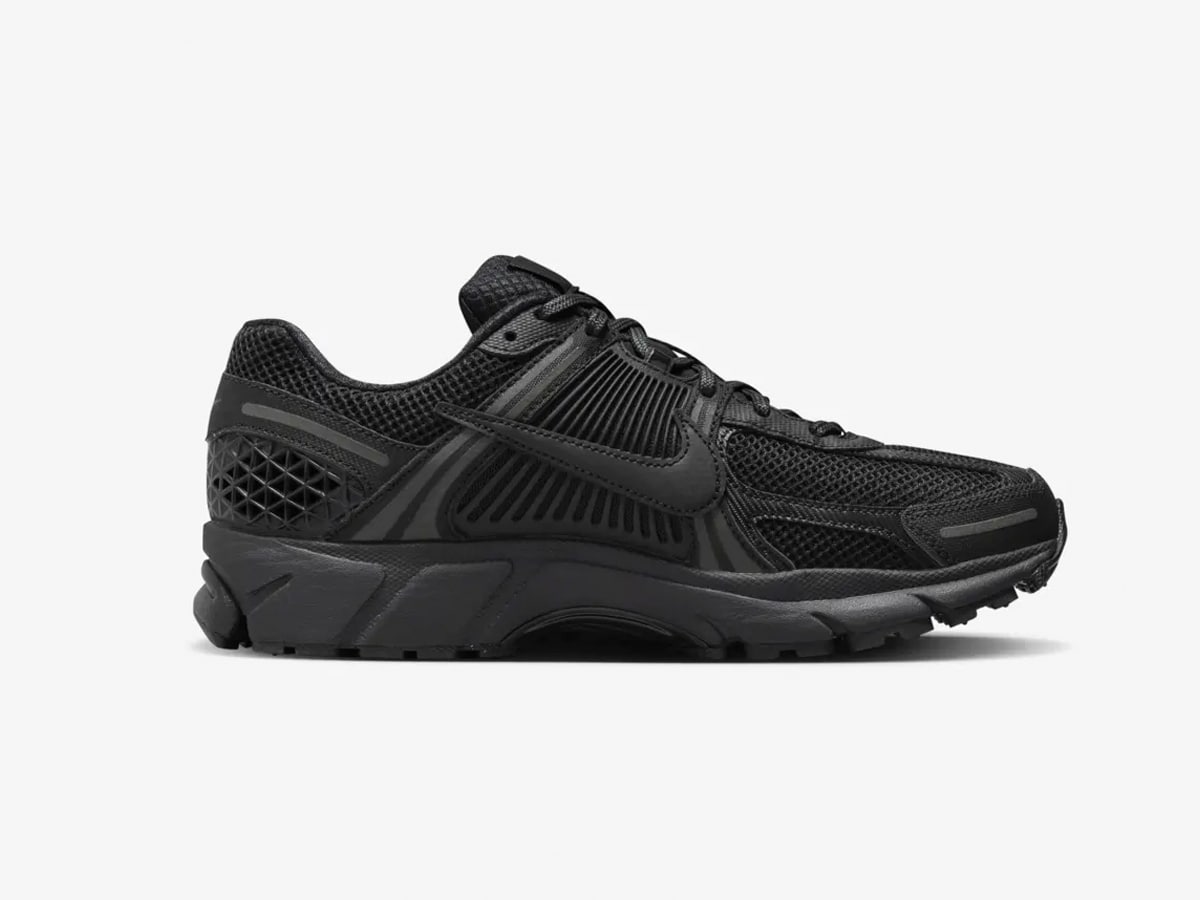 Nike Zoom Vomero 5 'Black'
High fashion and streetwear are fused together on one of the most impressive silhouettes in the Vomero family. This iteration exudes a mysterious allure, captivating sneaker enthusiasts with its bold and striking colour palette. The combination of mesh and TecTuff® materials enhances the shoe's durability and infuses it with an air of utilitarianism, creating a perfect blend of form and function. The intricate, layered design adds depth and complexity to the overall aesthetic. Adding a touch of flair, reflective design elements illuminate every step. 1st July is when you should have your finger at the ready at Nike.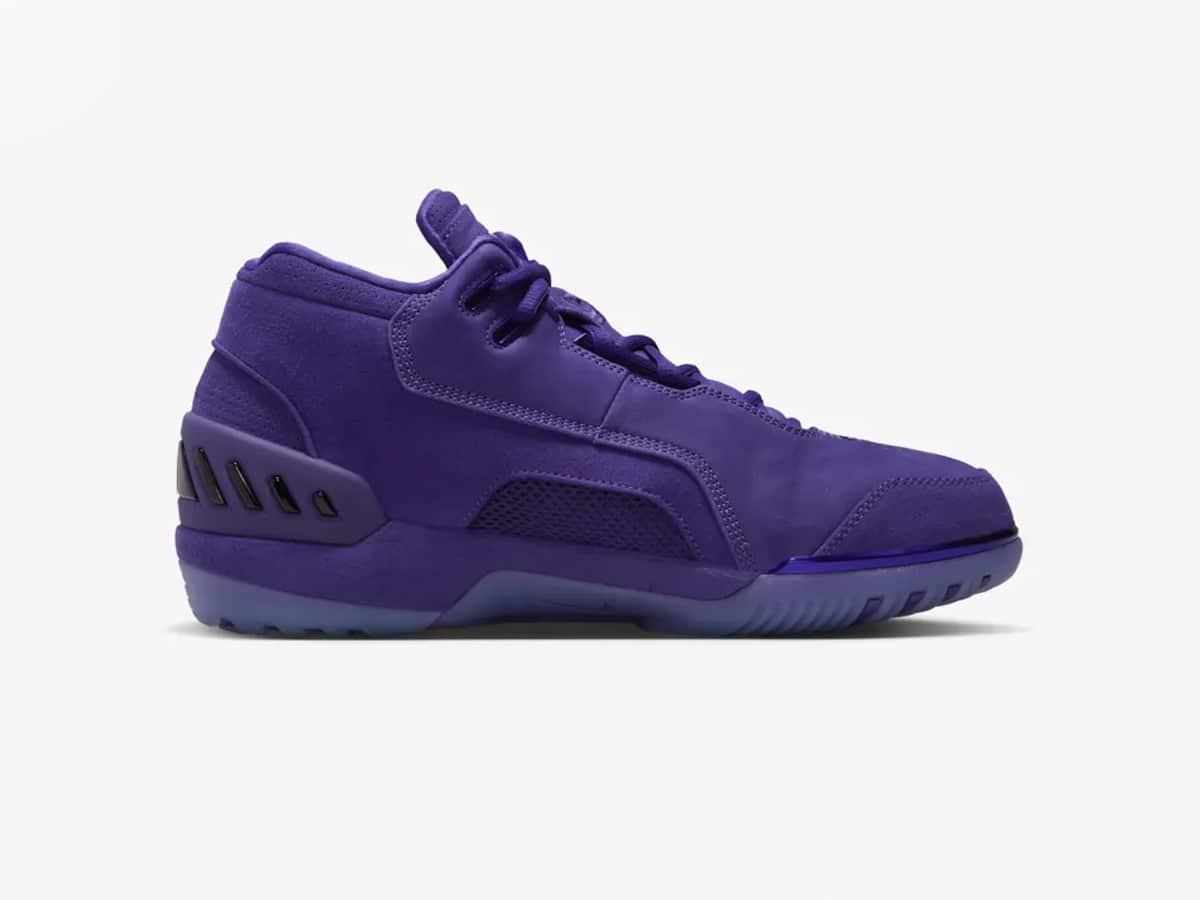 Nike Air Zoom Generation 'Court Purple'
If you're looking for a pair of shoes to make you feel like LeBron, the Air Zoom Generation will get you close. Luxurious nubuck and supple suede materials adorn the sneaker, delivering a regal aesthetic that echoes that of the LA Lakers. Paying homage to the exclusive one-of-one pair LeBron wore courtside in 2018, the opulent Court Purple colourway and chrome accents exude timeless hoops style. Adding a little extra to the sleek design, the iced outsole ensures each step is a refreshing addition. Nike will have these available to buy from 21st June.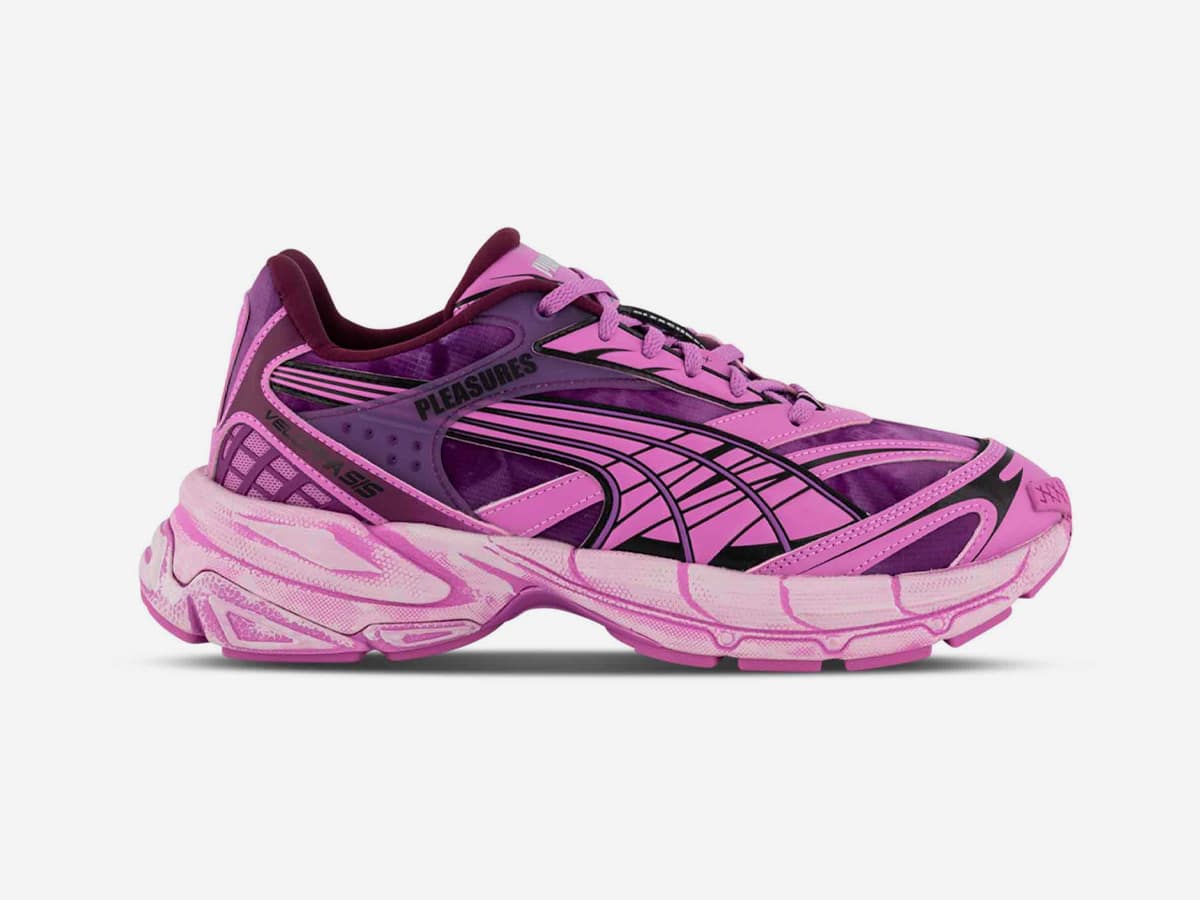 Puma x PLEASURES Velophasis Overdye Sneakers
PUMA x PLEASURES collection draws inspiration from the 2000s, paying tribute to PUMA's roots through captivating graphics. The Velophasis is a standout from the collection, a hybrid creation that takes cues from PUMA's esteemed heritage performance running line. The upper boasts a textile construction adorned with synthetic embossed overlays, while the tongue features a blend of synthetic materials and a debossed logo. The TPU quarter piece proudly showcases the distinctive Pleasures logo. Comfort is prioritised with a moulded sock liner, while the rubber outsole provides reliable traction. To cater to your personal style, the Velophasis comes with two sets of laces. Head to Subtype now to enter the raffle.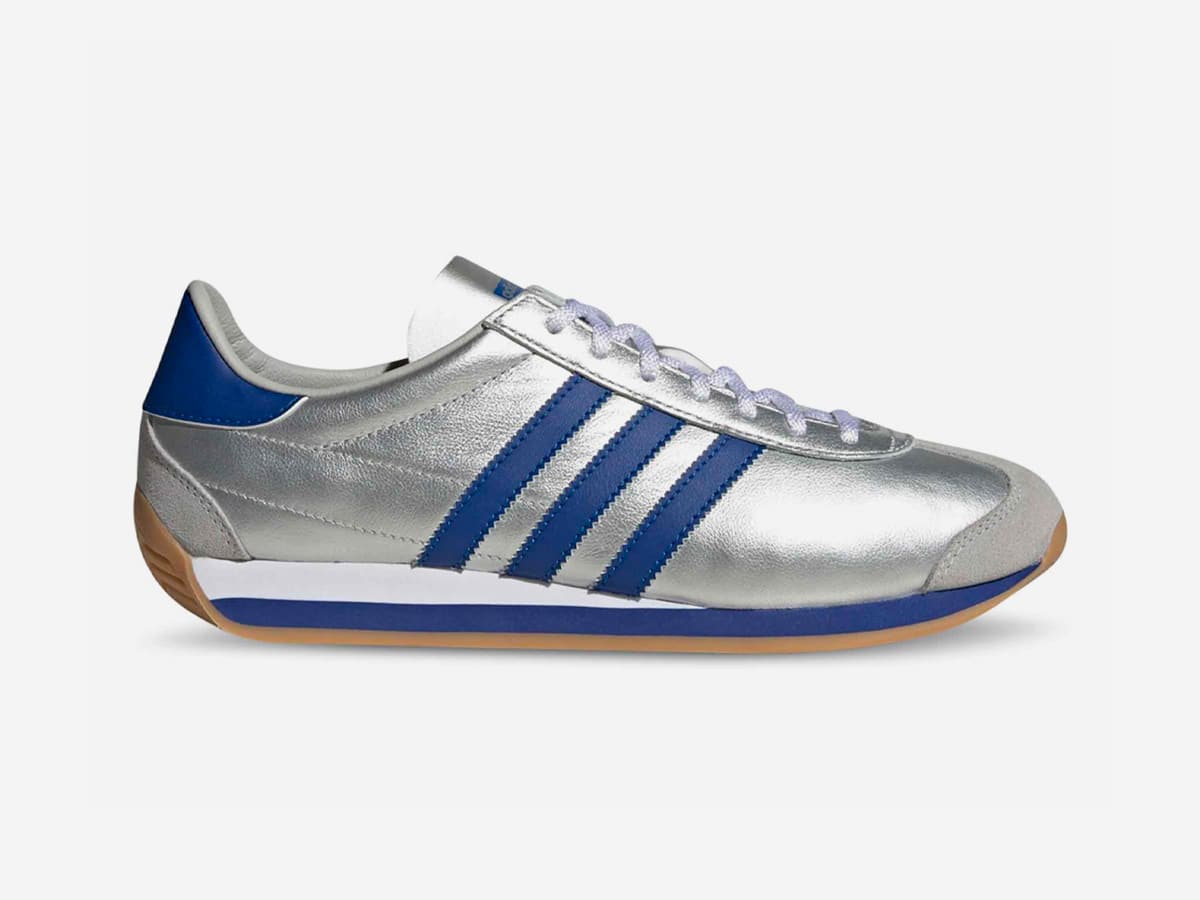 adidas Country OG
The adidas Country OG is taking it back to the tracks of the '70s, allowing you to rekindle the timeless running style of that era. While they may not be designed for today's rigorous pavement pounding, they retain all the beloved features that runners cherished back then including the soft cushioning, reliable grip from the outsole, and the sleek low-profile design. The luxurious leather upper proudly showcases the iconic 3-Stripes, immersing you in a world of vintage aesthetics. Embracing sustainability, this upper is crafted from a range of recycled materials, with at least 50 per cent of the content being recycled. Head to Subtype to cop right now.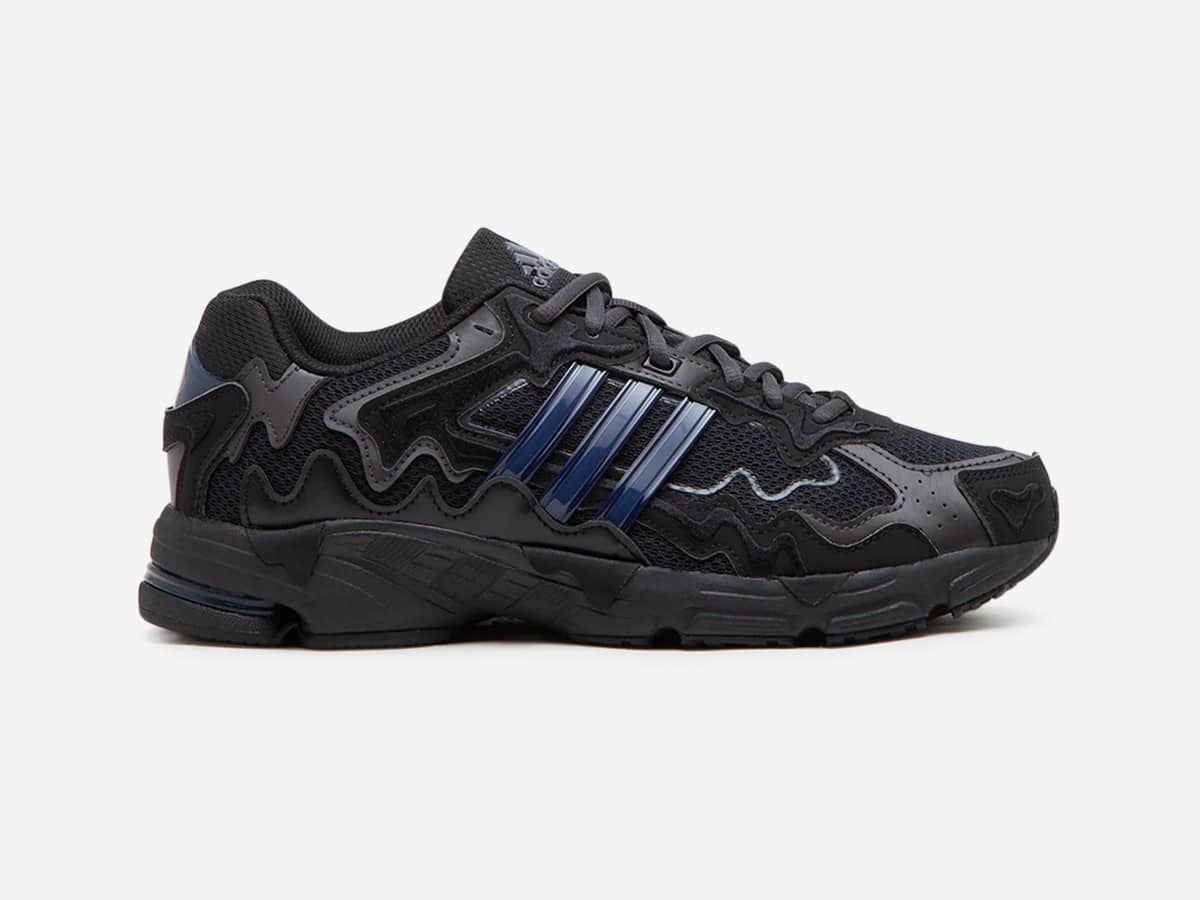 adidas x Bad Bunny CL Response 'Core Black'
Pop sensation Bad Bunny joins forces with adidas once again to unleash his creative vision on the CL Response silhouette. Following their previous all-white collaboration, this latest release takes a bold turn to the dark side, featuring a captivating combination of black, deep grey, and nearly-black blue, reminiscent of the iconic Lego Batman. The distinctive wavy and unconventional uppers serve as Bad Bunny's signature touch on this model. Embroidered accents and a mix of textures create a shoe that embodies both simplicity and complexity. Get your piece of adidas and Bad Bunny's iconic collaboration by entering the raffle on Up There right now.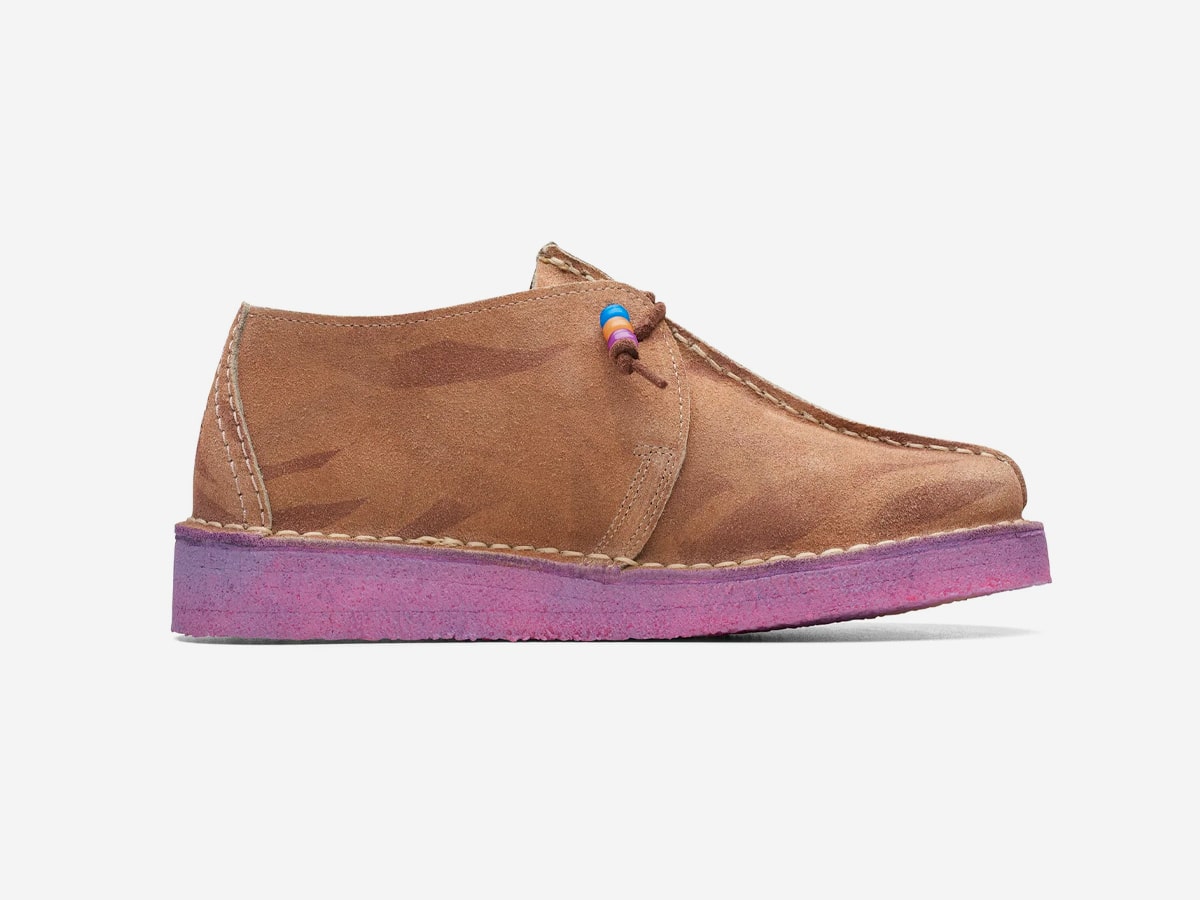 Clarks Originals x Aries Arise Trek 'Brown Multi'
Aries and Clarks Originals have teamed up for a captivating capsule collection. Blending the realms of the extraterrestrial and nostalgic, this collection distorts time and terrain, delivering a truly unique shoe. Classic silhouettes are infused with faded psychedelia and adorned with talismanic charms, bearing the marks of their previous voyages. The iconic Desert Trek boot undergoes a significant transformation with sun-bleached, abstract-printed suede uppers and a lilac-painted natural rubber crepe sole featuring the Clark's trekman archive graphic. Complete with leather beaded laces, souvenir fobs, and mismatched spare laces for customisation, these shoes are a testament to their extraordinary journey. Head to Highs and Lows right now to buy.
Want the rundown on everything sneaker-related? Check out our comprehensive guide to sneaker types, styles and advice.