These $98K "Birkinstocks" are Made from Real Hermès Bags
MSCHF, the brand known for reworking luxury, is making headlines again with its new range of "Birkinstock" sandals. The brand made went viral when it introduced the 'Jesus Shoe', an Airmax 97 filled with Holy Water, but these are the labels maddest invention yet. Birkenstocks took off during the global pandemic, and for good reason. They're comfortable, convenient and stylish. Now thanks to MSCHF you can finally buy a pair to match your Birkin Bag.
You'll also like:
How Much Would You Pay For a Bespoke Hermes Fishing Set?
R.M. Williams' New Barton Boot Goes Against the Grain
Bugatti X Hermes Chiron Coupe is One of One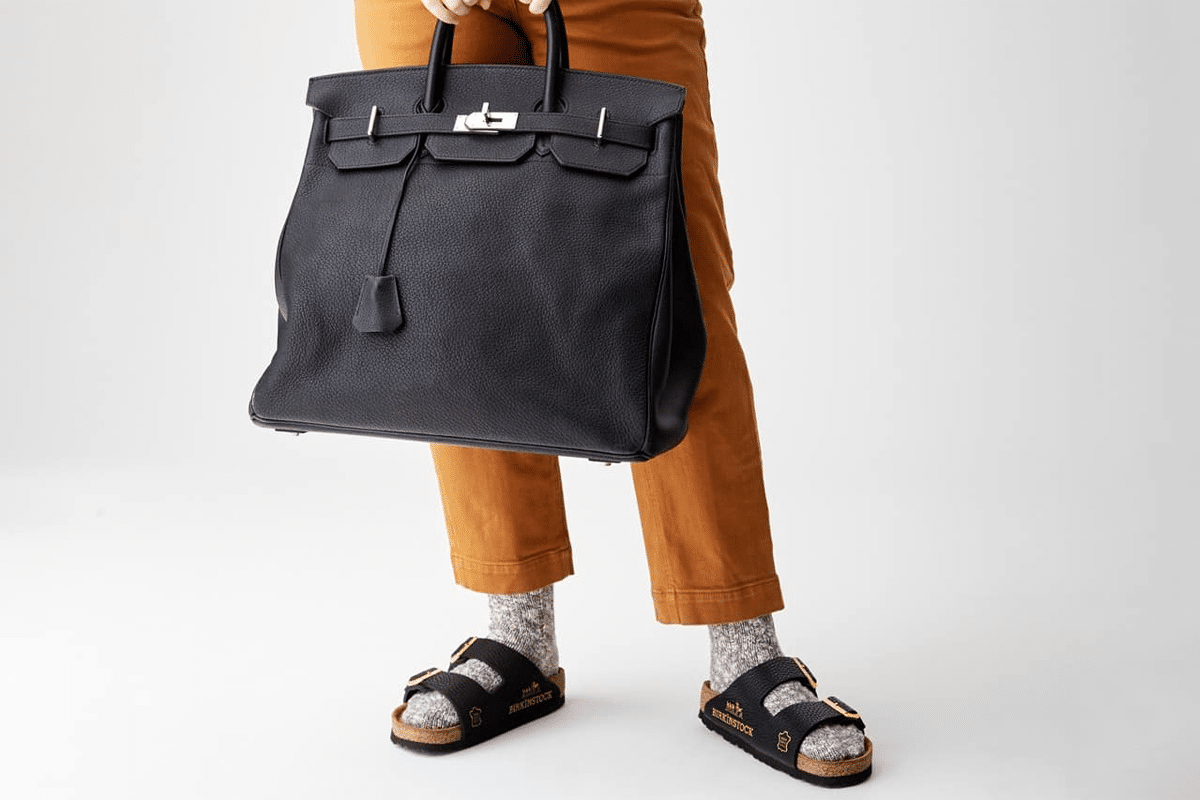 Taking a traditional silhouette and reworking it into an insanely luxurious model is nothing new. Heck, brands such as Hender Scheme have made a name out of doing it. But, no one saw a model like the Birkenstock Arizona becoming the next luxurious oxymoron. Maybe the most unbelievable thing is that people are actually buying them. Including Future, Kehlani, and multiple billionaire art collectors.
So why did they make it? MSCHF says:
"Materials derive value from their place in history and culture. Historically we make luxury objects out of inherently valuable materials. Gold and jewels are perennial favorites, but rare speaks a language of its own: in the 1800s when aluminum was exotic and new, the bourgeois aristocrats of France prized their flimsy, inconvenient, aluminum cutlery more than their antique silverware. Today, Birkin bags appreciate with an average 14% annual return, consistently beating the S&P 500 – by this metric, just as gold, though shiny, is no longer the basis of currency, we can look to the Birkin bag itself as the new luxury raw material par excellence".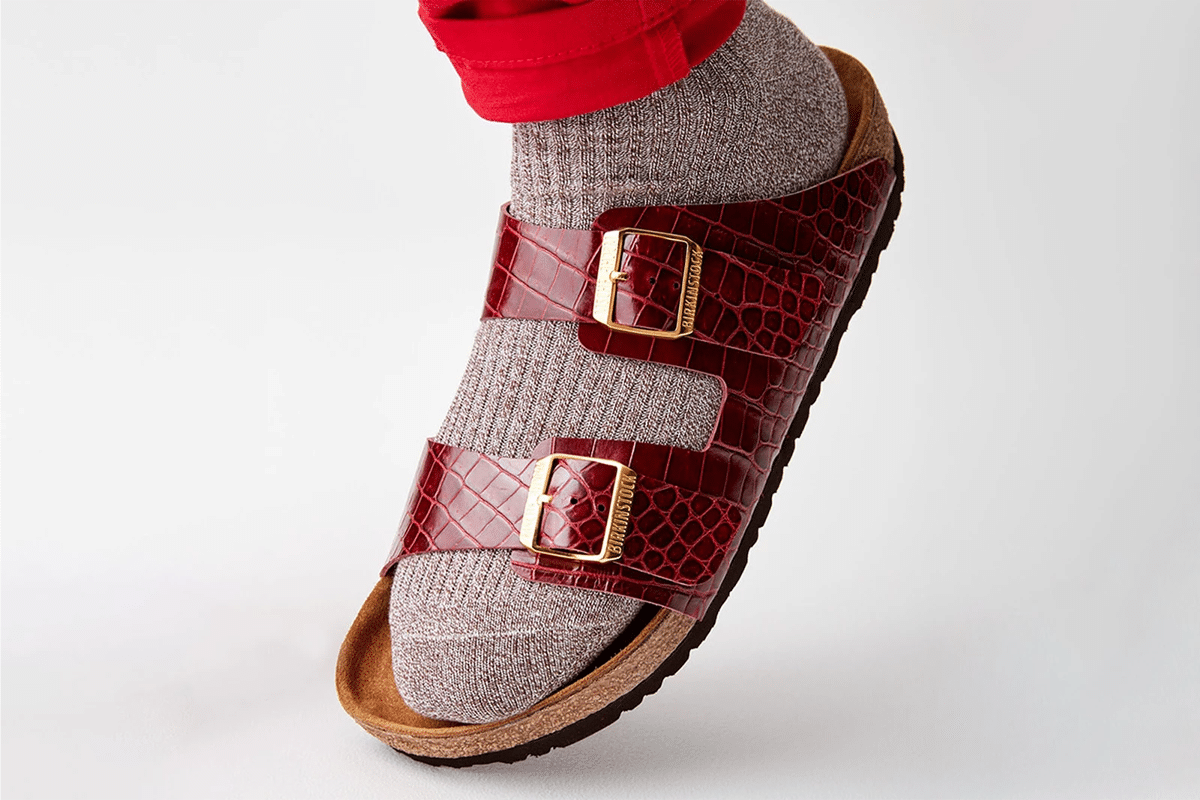 If you want to get your hands on a pair expect to pay between AUD$44-98K depending on the rarity of the Birkin Bag leather used. If you're wanting a pair made out of the famous Hermès Porosus Crocodile Birkin 35 bags, featuring red leather and un-official co-branding in metallic gold expect to pay upwards of $62,000.
You'll also like:
How Much Would You Pay For a Bespoke Hermes Fishing Set?
The Bespoke Balvenie Boot is a Dream Gift Worth Waiting For
Bugatti X Hermes Chiron Coupe is One of One