Nike Vice President Resigns after Son's Sneaker Resell Empire Exposed
As any successful business person knows, it pays to network and find yourself next to people in high places. Sometimes the success of your business does not depend on what you know, but who you know. That is especially true for sneaker reseller Joe Hebert, whose successful business came crashing down after it was revealed in a Bloomberg piece that he was in fact, Vice President of Nike North America Ann Hebert's son.
You'll also like:
21 Best Black Sneakers For Every Man's Rotation
What Makes the Converse CX Line so Special?Towelie 'South Park' x adidas Sneaker has a Stash Pocket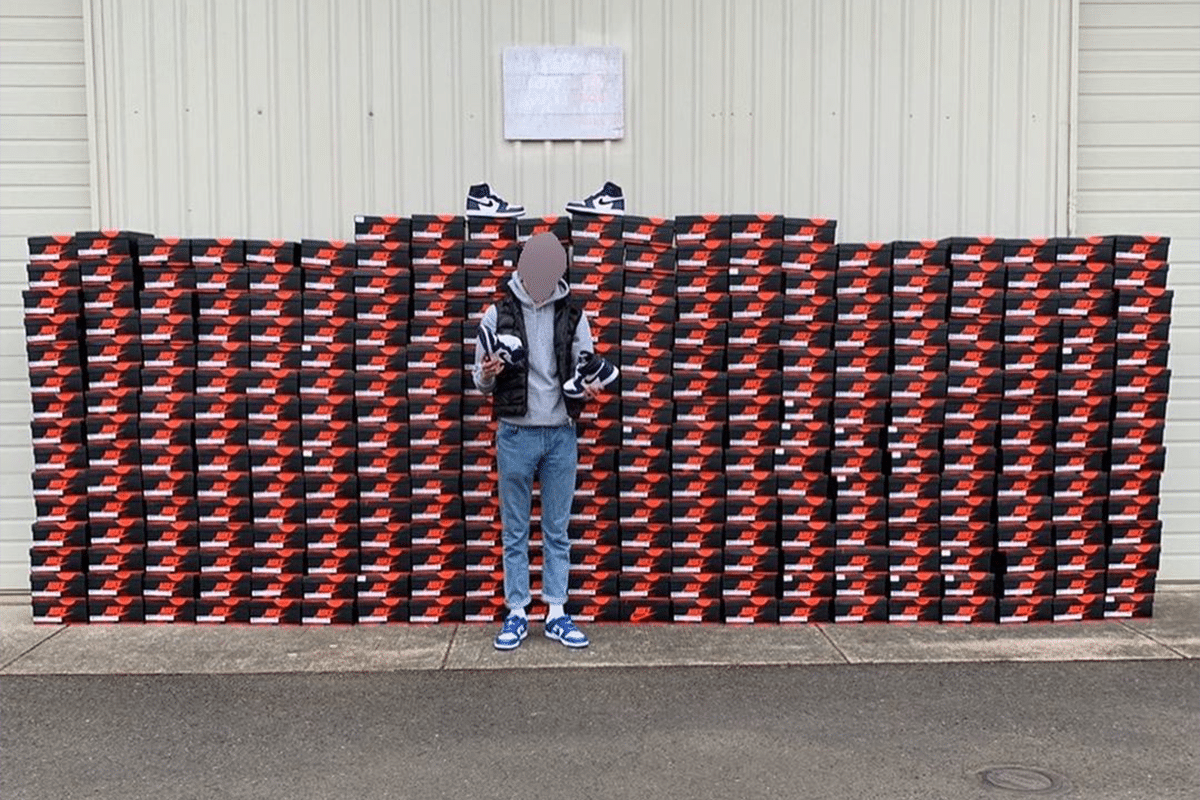 Like his mother, Joe Hebert ran one of the biggest sneaker businesses in North America, Westcoast Streetwear. Instead of selling brand new sneakers, he re-sold rare and sought after sneakers for a mark-up price. An idea that has been around for decades, but one that was recently popularised as the COVID-19 pandemic moved the majority of sales online. A place where raffle systems and online-queue systems are far easier to manipulate with 'bots' and cart-programs.
The sneaker resell market is flourishing, with sites such as StockX, eBay and GOAT becoming a legitimate market for a new generation of speculative investor. And while Joe Hebert and other resellers are not the first people to treat footwear as a bonafide asset class, they are certainly some of the first to move bulk amounts of product worthy of an informed value proposition.
A recent Bloomberg piece chronicled the Joe's story, a 'Sneakerhead who has turned Jordans and Yeezys into a bonafide asset class'. The piece sparked outrage when sneakerheads questioned the unfair advantage Hebert gained to limited-edition sneakers. After all, it was his mum who had a hand in the creation of Nike's SNKRS app – a destination where rare and sought after sneakers could be purchased without the threat of computer interference. Nevertheless, a place where sneakers sell out immediately at retail price, only to be resold on secondary markets.
Ironically, the Bloomberg piece detailed how Hebert's business secured $20,000 in profit from using these same bots on a recent release of Yeezys. And that's when it all began to unfold for Ann Hebert.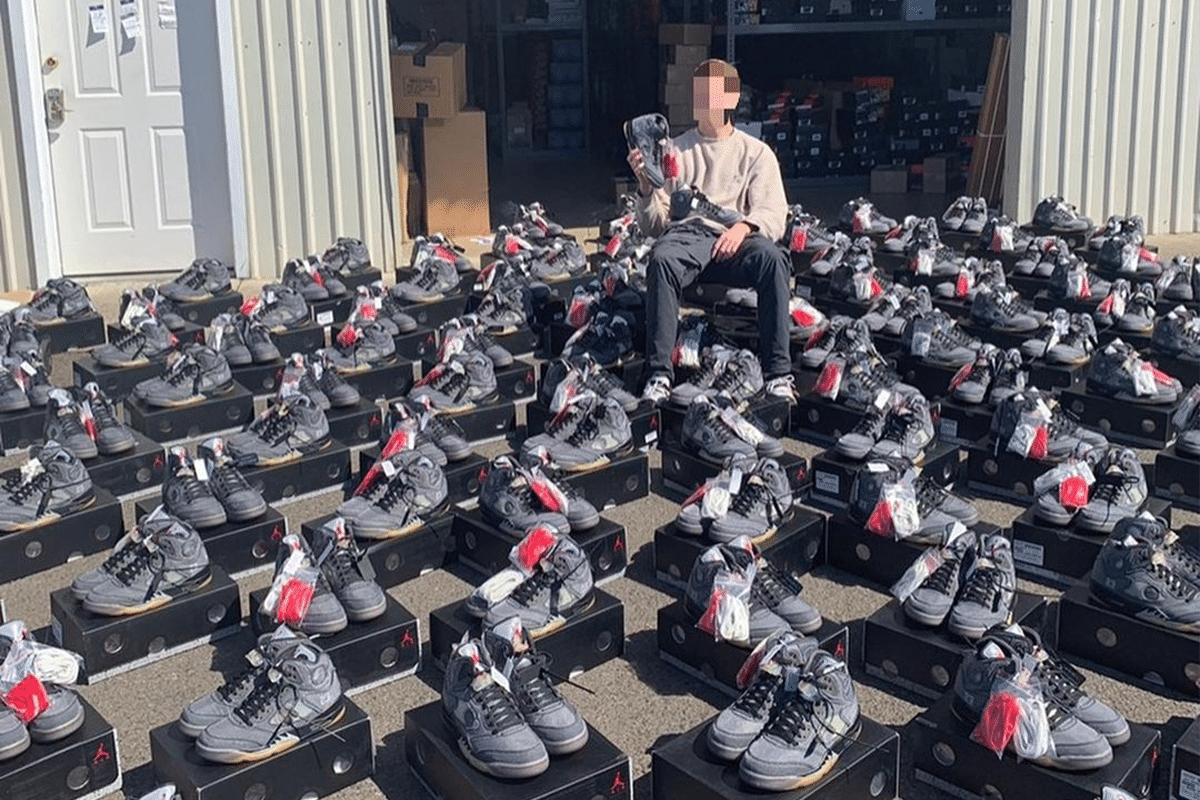 It is worth noting that a Nike spokesperson told Bloomberg that Ann had disclosed information about her sons resell business to Nike in 2018 and there was "no violation of company policy" at the time. However, the story unravelled for Ann Hebert when Nike put out a press release publicly announcing the end of her tenure and confirmed the resignation in a statement to Complex.
"Ann Hebert made the decision to resign from Nike," the brand said.
The finishing blow was dealt when it was revealed the Corporate American Express card used in the purchasing of $132,000 worth of Yeezy's was registered in her name. And let's not forget to mention the six pairs of Nike Air Mags, valued upwards of $60,000 each, which Joe Hebert stumbled upon back in January 2020. This won't be the last we hear from Joe, but in the meantime, you can check out his recent pick-ups via the link below.
You'll also like:
21 Best Black Sneakers For Every Man's Rotation
New Balance Dives Back in the Archives with BB480Clarks Teams Up with Aimé Leon Dore to Redefine the Wallabee