What Makes the Converse CX Line so Special?
We can all agree that Converse Chuck Taylor All-Stars are iconic footwear. These high-top sneakers have managed to remain popular across the decades, beginning life as professional basketball shoes, before carving out a permanent spot on the streetwear scene. What's surprising is that the Chuck Taylors have remained largely unchanged for years, except for some limited edition styles and Converse Renew, which are made using upcycled materials. Although this could all change if the recently released Converse "CX" line proves successful.
While technically a limited edition in itself, Converse believes the CX sneakers reimagine the core of the brand's DNA, with advances in fit, form and sizing making them more comfortable than ever. The CX sneakers ARE more comfortable than your traditional All-Stars and occupy the same price point. It would be a travesty if these advances were not here to stay.
Fun fact: CX is actually a term that Converse first used way back in 1915 to describe a premium line of footwear. So it makes sense that this latest, more comfortable release revives the label.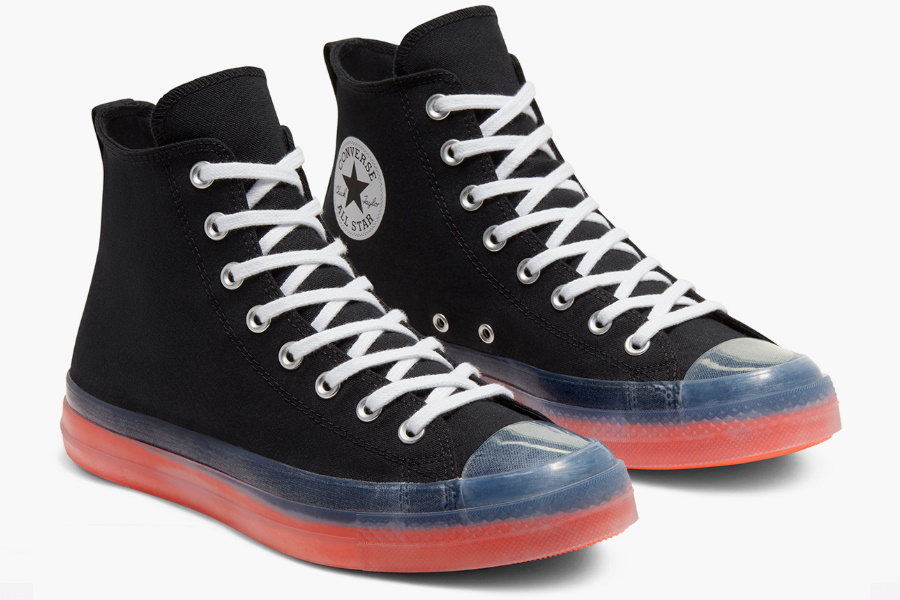 Of the three styles in the new range, we went hands-on (or feet-on) with the Chuck Taylor All Star CX. It's a familiar high-top sneaker that should please long-time fans, yet hosts a string of upgrades like new stretch canvas, CX foam, and transparent foxing showcasing the midsole. Of course, the most apparent new feature is the bright orange sole (colour officially named Wild Mango). There's nothing subtle about these sneakers.
The CX stretch canvas is said to adapt to the wearer's foot and enable easy on-off wearability. It's stretchier than the canvas on traditional Chuck Taylors; softer too. From there, Converse CX scores a pairing of a single-density PU insole, and lightweight phylon midsole to boost impact absorption. Most noticeably, the new Converse has an outsole design which the brand says provides flexibility and improved durability.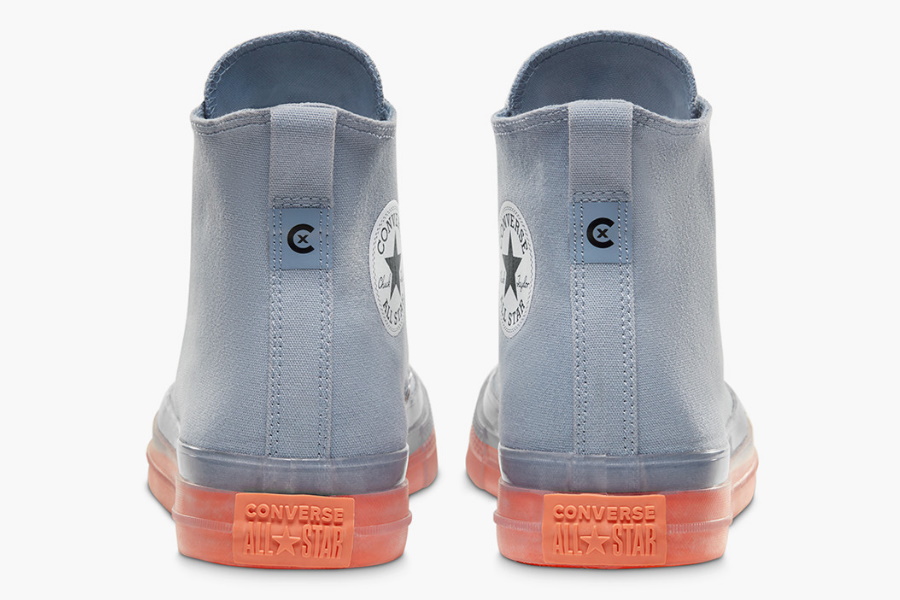 From wearing a pair of the new Chuck Taylor CX, the high tops are slightly more comfortable over all-day wear. They don't reinvent the wheel but are more comfortable than what came before, and without changing the core design.
Even with the promise of additional comfort, it's far more likely that Converse fans will want a pair of these shoes for their unique design. Beyond the bright orange/Wild Mango sole, the transparent foxing is a nice touch and is far easier to keep clean than the traditional white rubber. There's also a CX logo on the heel, and the stitching is the same colour as the shoe were on your standard Chuck Taylors it's white.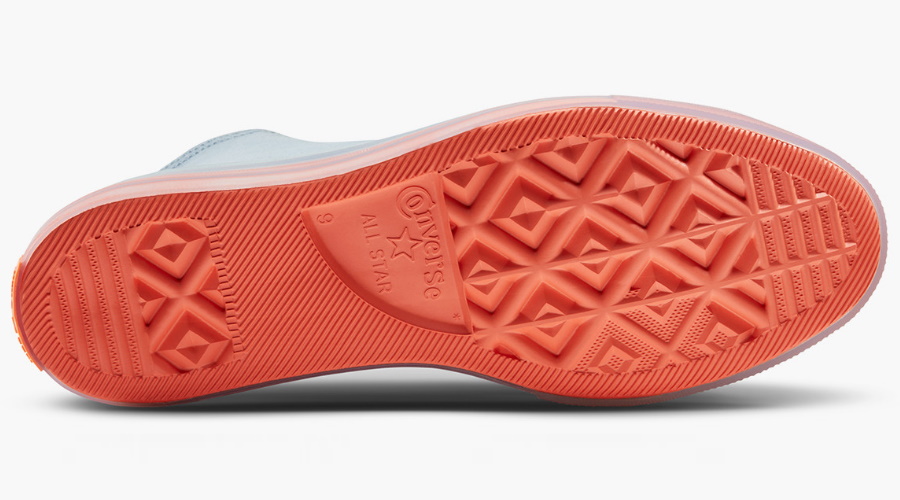 Each of the three new additions to the Converse CX line takes a familiar sneaker and revamps aesthetic and features. The All-Star Disrupt CX is the one with an exaggerated heel that's designed as a future-forward twist on the classic All-Star silhouette. The other is the Disrupt CX—a sleek, low-cut slip-on that opts in for the orange sole and transparent foxing, along with the superior materials. All are said to be more comfortable than what came before, meaning there's an advanced style for every Converse fan.
The Converse Chuck Taylor All-Stars CX is available now for a limited time in black, white and blue slate colourways. It would be wise for Converse to add the new comfortable materials to all of its footwear moving forward. If not, we wouldn't be surprised if they crop up again on another limited edition sneaker in the near future.
The writer received a pair of CX sneakers courtesy of Converse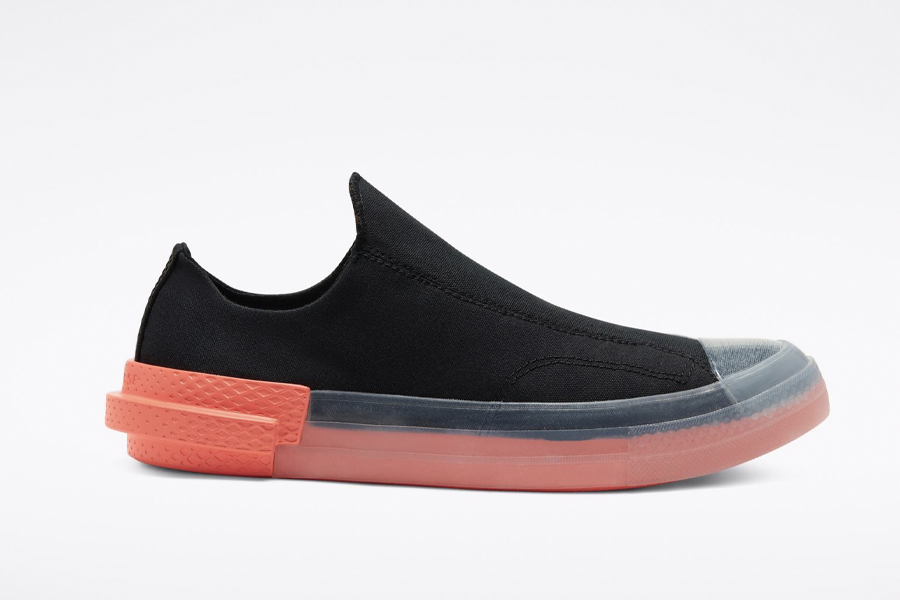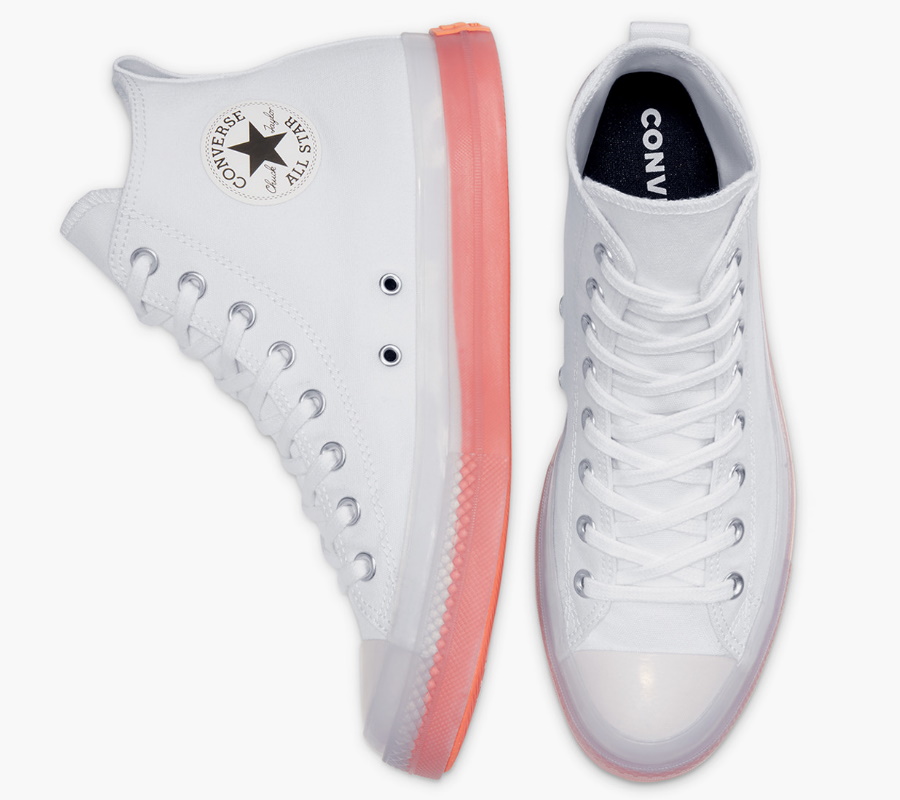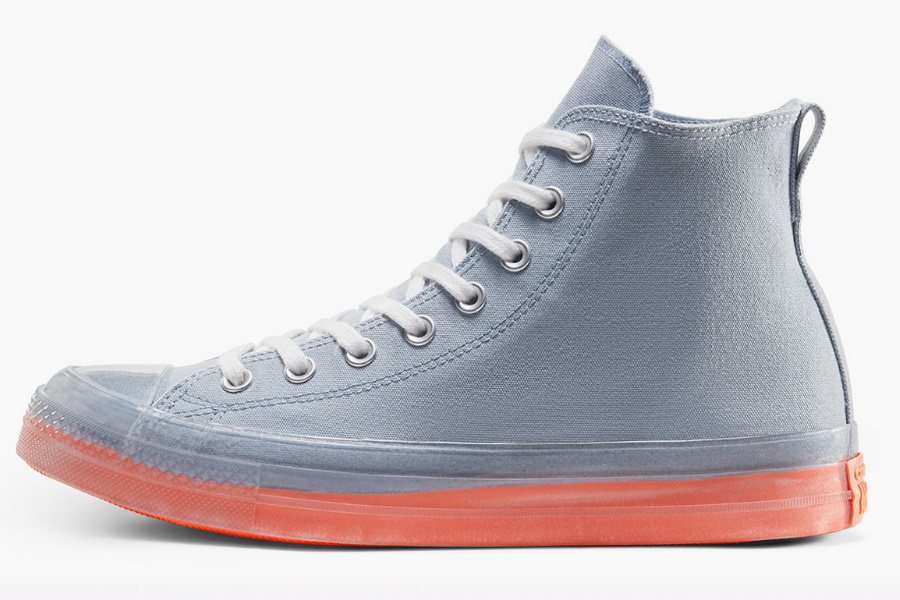 General FAQ
What is Converse CX?
The Converse CX sneakers are an upgraded form of converse with advances fit, form and sizing. THey have new stretch canvas, CX foam, and transparent foxing and a bright orange sole.
Are Converse CX comfortable?
The new CX stretch canvas will adapt to tge wearer's foot and enable easy on-off wearability. The high tops are meant to be more comfortable over all-day-wear.