23 Stylish Men's Sunglasses Under $200
It's time to throw away the service station aviators and upgrade to a pair of men's sunglasses with real style. Nothing channels your personal style and reminds the world you made it better than a pair of stylish shades. Whether you're hitting the golf links, cruising into the office, or chilling by the beach, a pair of signature sunglasses instantly tells the world what you're about. To help you choose, we're sharing our top 23 favourite men's sunglasses under $200 and the cities they remind us of. And for a the cool price of less than $200, they are as easy on the eyes (literally) as they are on your wallet.
You'll also like: Top 14 Australian Sunglasses Brands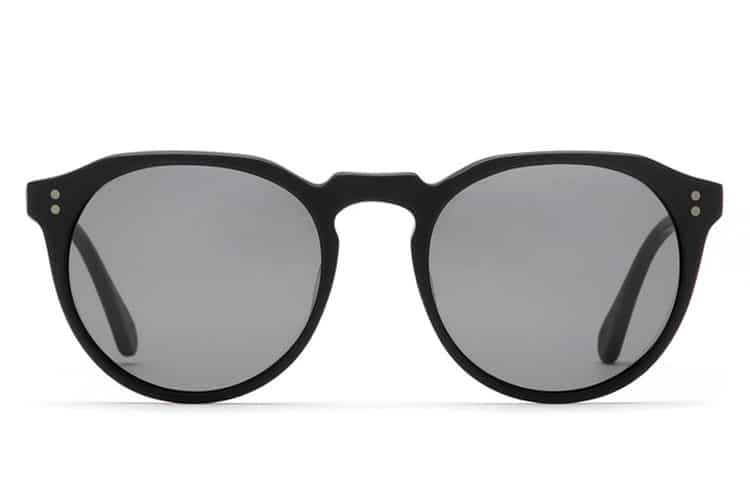 1. Inspired by Miami: Raen – Remmy 52
The Raen Remmy 52 captures the beachy, tropical vibe that earned Miami's title as the Magic City. The Remmy 52 features a super lightweight frame for long days under the sun and trendy horned frame with metal temple details that have been popping up at Miami's most elite pool parties. Your next getaway won't be complete without them.
Features: Polarized CR-39 lenses manufactured by Carl Zeiss Vision
Color options: Fog Crystal / Bottle Green, Honey / Green Polarized, Ghost / Vibrant Brown Polarized, Seagrass / HiPro Bronze Mirror, Dawn / Mink Gradient Mirror, Brindle Tortoise / Green Polarized, Slate Crystal / Vibrant Brown Polarized, Fog Crystal / Bottle Green, Split Finish Rootbeer / Green, Burlwood / Smoke Polarized, Matte Brindle Tortoise / Smoke Polarized, Honey / Bottle Green
Price: from $135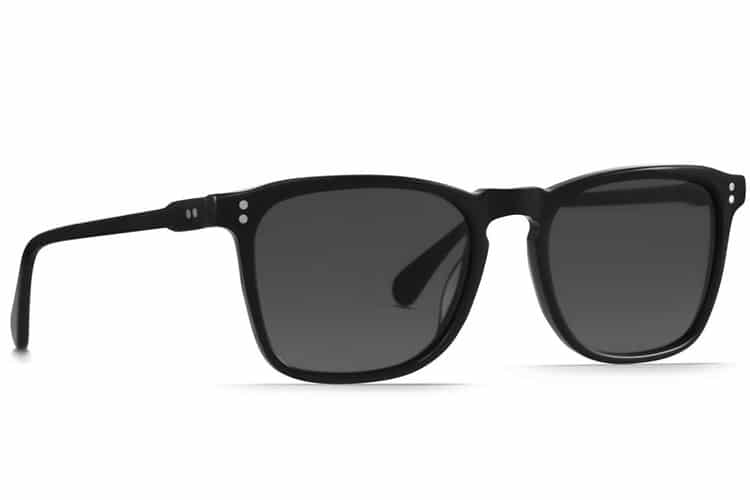 2. Inspired by Sydney: Raen – Wiley
We can't think of a better pair of men's sunglasses to accompany you around town. The sleek, box frames are the ultimate fashion statement for the modern gentleman. The clean lines and hard edges channel the urban vibe of Sydney's most up-and-coming neighbourhoods, while the subtle sable shading of the "root beer" frame captures just the right amount of the outback's wild edge for your next adventure.
Price: $135
---
Featured Video from Man of Many
---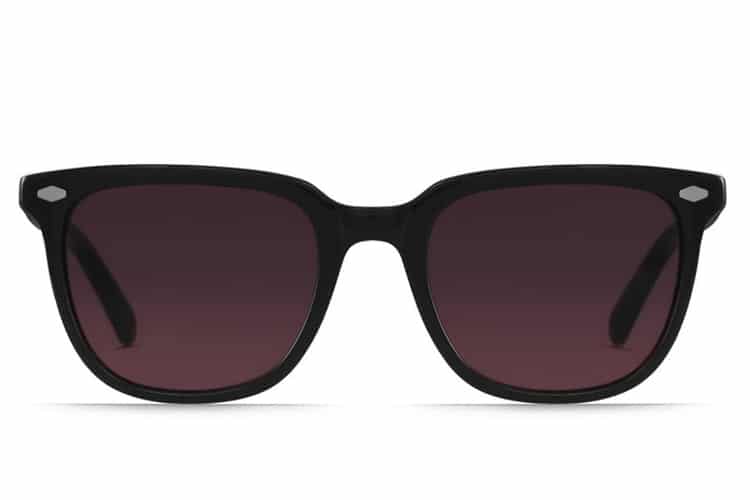 3. Inspired by Los Angeles: Raen – Arlo
The Arlo's 1950's-inspired frames perfectly mirror the cool, eclectic vibe of Los Angeles' Art Deco architecture. These throwback shades will turn heads while you're popping tags at a local thrift store, sipping craft beer, or catching waves. They're effortlessly stylish with a casual vintage edge.
Features: Custom hex five barrel hinges, CR-39 lenses manufactured by Carl Zeiss Vision, 100% UVA/UVB protection and 6 base curve
Color options: Crystal Black / Green Polarized, Matte Black + Matte Brindle Tortoise / Green Polarized, Black and Tan / Brown, Split Finish Rootbeer / Brown
Price: from $135
4. Inspired by Hong Kong: Raen – Vista
Bold. Edgy. And just a little over the top. The Vista frames are for the man who wants to make a statement. Reminiscent of the high energy, oversized, super-charged streets of H. Moser & Cie. Swiss Alp Watch Final Upgrade is One Last Swipe at Apple, these men's sunglasses combine an oversized frame with a unique notch bridge that can't be ignored. We say, go big or go home.
Price: from $125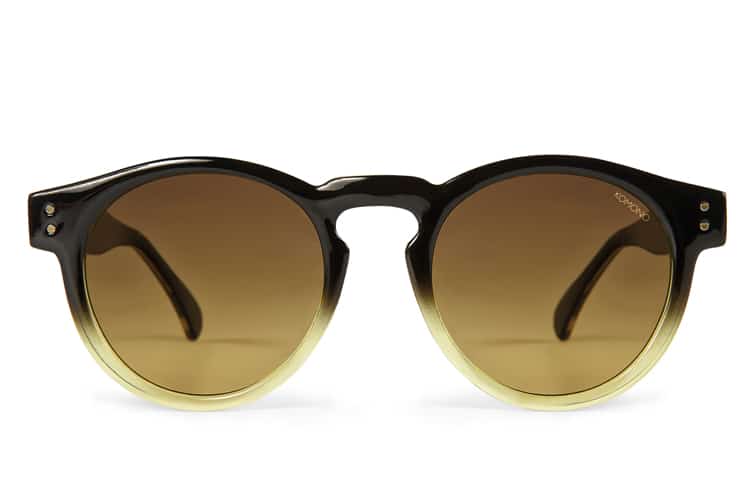 5. Inspired by New York: Komono – Clement
Luxurious gold arms and temple accents. Midnight black frames with an artistic edge. Cool grey lenses for even the most dedicated weekend warrior. The "Black Gold" Clement men's sunglasses by Komono are as urban as the 12 Best Watches Under $200
Features: acetate frame, 100% UV400 Protection, Cat 3. TAC Polarized lenses
Color options: Dirty Orange, Acetate Champagne, Acetate Black Tortoise, Acetate Tortoise Demi, Rum, Neon Orange
Price: from $89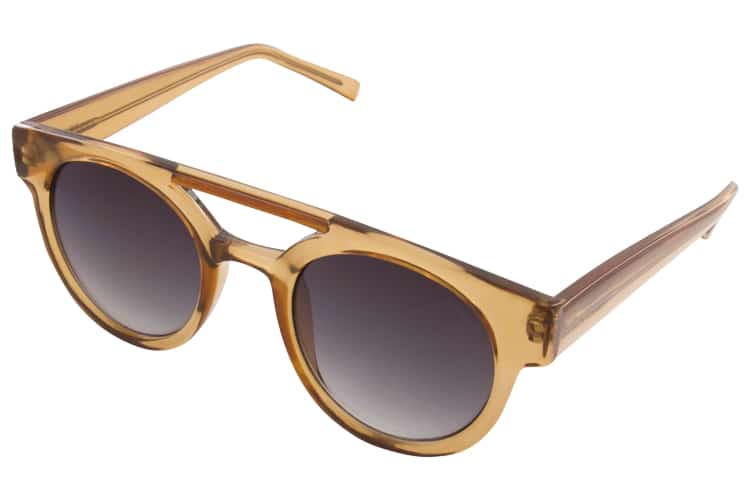 6. Inspired by Berlin: Komono – Dreyfuss
The Dreyfuss frames are architectural and fashion-forward, just like Berlin. The negative space across the bridge is district and distinguished. This Bauhaus-esque style is fit for the fashionable shops lining Ku'damm (Berlin's hottest shopping district of course) or your vintage roadster convertible.
Price: $69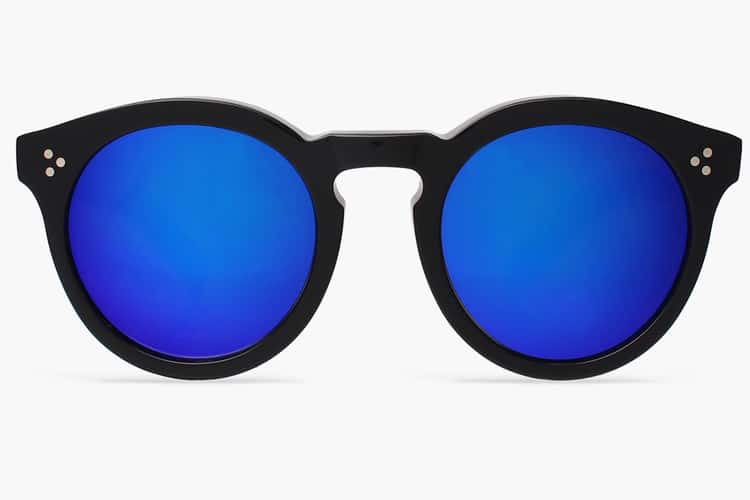 7. Inspired by Santorini: illsteva – Leonard II
We couldn't resist this ultra luxurious splurge. The violet mirrored lenses on the Leonard II men's sunglasses are as blue as the waters off the coast of Santorini and pack some serious Mediterranean style. You'll be breaking hearts in no time with these baby blues.
Features: single 2mm sheet lens, stainless steel temples
Color options: Berry, Bright Rose, Grey, Metal
Price: from $150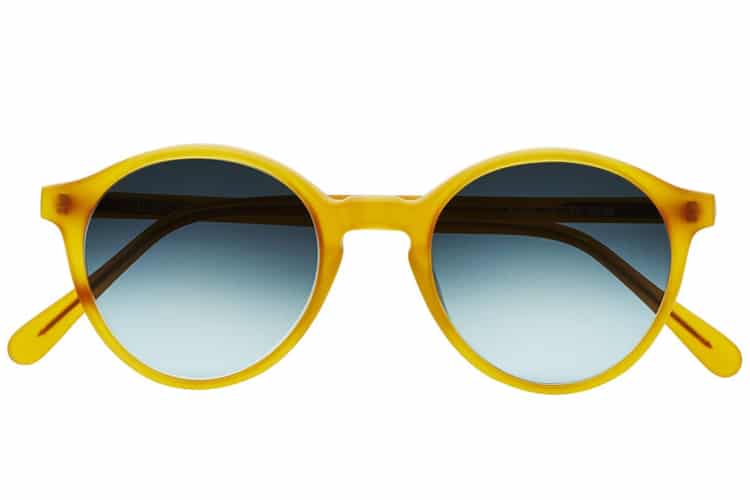 8. Oblyk – Abeo
Somewhat studious, always classic, and limitlessly chic, the Oblyk Abeo captures the refined style of a true "Oxford man." They channel the right amount of on-trend urban edge to take you out of the classroom and onto the town. Because the tortoise frames and gradient, black polarised lenses will never go out of style, you'll be wearing these men's sunglasses long after school's out.
Price: from $179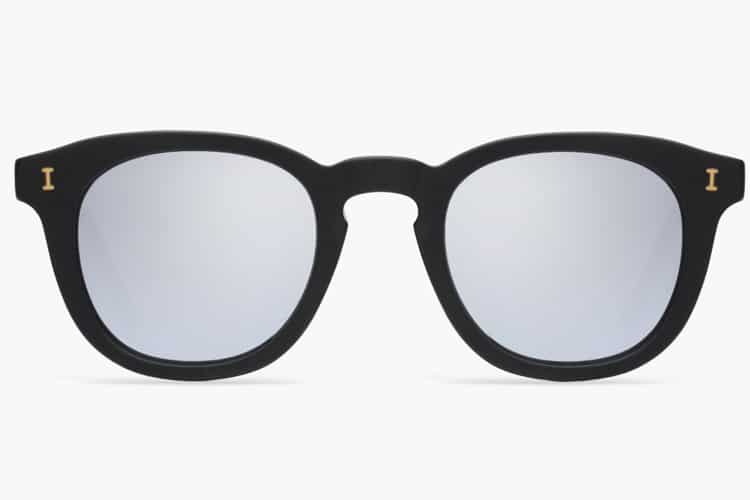 9. Inspired by the Gold Coast: illsteva – HR
Illsteva's HR sunglasses have quicksilver mirrored lenses with a distinctly carefree vibe, just like Australia's Gold Coast. The slightly rounded frames and subtle horned rim refresh traditional surf shades with a new twist on an old classic.
Color options: Blue, Black, Natural
Price: $220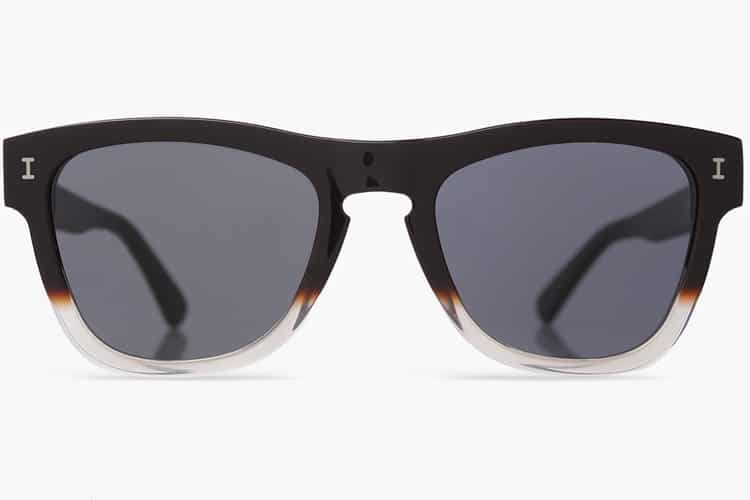 10. Inspired by Cancun: illsteva – Hallandale
The festive, two-toned Hallandale men's sunglasses are fun and flirty just like Mexico's sultry party city. These shades are never uptight and always ready for an adventure…just like you. Even though the unbeatable Italian craftsmanship is imported directly from Italy, you'll be hoping to find yourself with a cold Cerveza on the Playa Delfines once you slip them on.
Features: 100% UV Protected Lenses, handmade
Price: from $175

11. Inspired by Sorento: Pacifico Optical – Buckler
Champagne coloured frames (like your favourite afternoon beverage) and deep blue frames (like your favourite ocean) instantly call to mind the breezy, European lifestyle of the Amalfi coast. The frames are one part elegant and one part casual, making them the perfect accessory while yachting or taking a long lunch in Southern Italy.
Features: finest quality Cellulose Acetate from Italian manufacturer Mazzucchelli, 3-joint nickel silver rivet hinges from Italian manufacturer Visottica
Price: from $159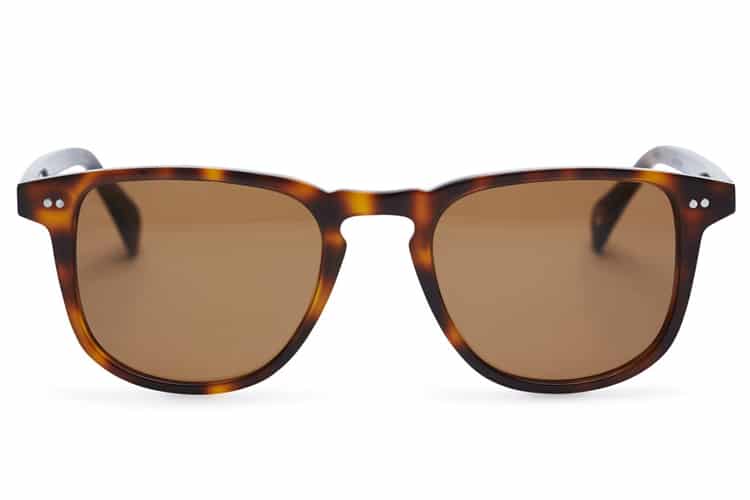 12. Inspired by Havana: Pacifico Optical -Blair
Order these beauties in "Choc Havana" with a tawny brown lens. The name really says it all. We can already picture you enjoying a freshly rolled cigar while kicking up your feet in these laid-back men's sunglasses. Viva the good life.
Features: hand crafted frames from cellulose acetate sourced from Italian supplier Mazzucchelli; 5-joint nickel silver rivet hinges from manufacturer Visottica; lenses are Polarised, class 3, provide UV6 400 protection
Color options: Burnt Oak with Polarised Grey Lens, Cola with Polarised Brown Lens, Matte Black with Polarised Grey Lens
Price: from $159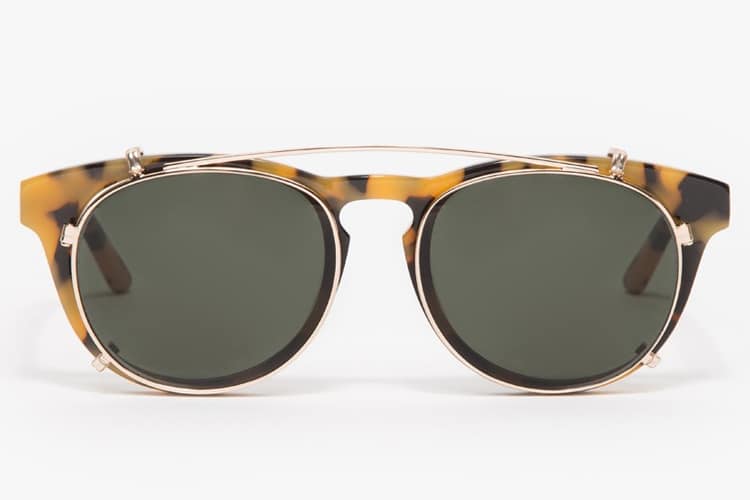 13. Inspired by Oahu: Han Kjobenhavn – Timeless Clip-On
One part classic military sunglasses, one part one way ticket to the 4 Fighter Pilot Worthy Military Grade Aviator Sunglasses. You'll love how the sleek clip-on aviator lenses overlay the wayfarer tortoise frames for a versatile, vintage vibe. These men's sunglasses are masculine, without going over the top.
Price: from $180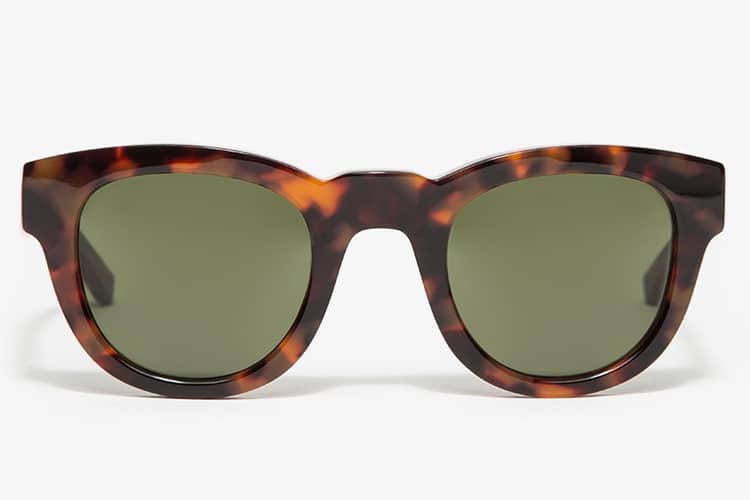 14. Inspired by Paris: Sun Buddies – Type 04
The classic shape, thick frames and artful Carl Zeiss lenses are fit for a museum. We're not saying it has to be the Louvre, but we do think you'd look great walking down the streets of Paris in these sophisticated, timeless men's sunglasses. An espresso and newspaper in one hand, a gorgeous date on the other? The Type 04 sunglasses are all you need to complete the fantasy…we mean look.
Price: $175

15. Inspired by Managua: Bailey Nelson – Bronte
The red mirrored lenses and speckled tortoise frames of the Bronte beg to be worn while catching rays on Managua's pristine beaches. The sunny colour scheme is the perfect accent to your next tropical vacation and a constant reminder that you probably belong on the beach even though you're a boss in the boardroom.
Features: High sun glare reduction, good UV protection
Color options: Crystal, Caramel, Mahogany, Cherry Blossom, Cosmic Tortoiseshell, Black
Price: from $155

16. Inspired by St. Bart's: Bailey Nelson – Yeats
Fashion forward and fun, just like St. Bart's, the Yeats men's sunglasses are bold, with a unique charm and hint of luxury. The polarized lenses and anti-glare, anti-scratch coating add an extra layer of protection for your eyes on even your most sun-drenched afternoons.
Price: from $125

17. Inspired by London: Bailey Nelson – Tennyson
Nothing could express London's fast-paced, modern evolution like the thin frames and subtle hues of the Tennyson sunglasses. These are an urban man's best friend. The modern lines and cool colours are an all-weather companion for rain, shine, and everything in between. And you'll look pretty dapper while doing it, too.
Price: $125

18. Inspired by Rio de Janeiro: Bailey Nelson – Wallace
The thick frames and warm hues of the Wallace sunglasses speak to the vibrant, spirited energy of Latin America. The bold, square lenses and sharp corners are energetic and unique with a sporty elegance that makes them easy to wear no matter where you are or what you're doing.
Price: from $125

19. Inspired by Johannesburg: Schwood – Newport
Crafted from genuine reclaimed wood, the Schwood Newport's are earthy, while still maintaining a sophisticated urban edge. Think: the sleek lines of the Johannesburg skyline meet the raw, untouched wilderness of South Africa and you'll start to have a sense of the appeal of these bold, durable sunglasses.

20. Inspired by Turks and Caicos: Ray-Ban Keyhole
These quintessential men's sunglasses are as timeless as the name Ray-Ban. The sleek keyhole design, metal arms, and variety of coloured frames are the "everyman's" sunglasses. You make them unique. Perfect for sipping drinks on the shores of Turks and Caicos in style.
Price: from $150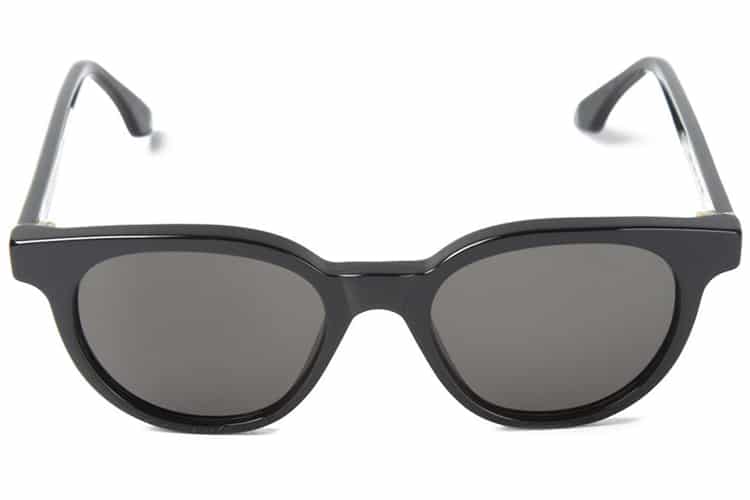 21. Inspired by Abu Dhabi: Retrosuperfuture – Paloma
These ultra-modern shades are the sunglasses of the future. No surprise, the city of tomorrow comes to our minds when we look at their sleek lines and dark, ebony hue. Perfect for the jet set man who has it all, the Paloma men's sunglasses are effortlessly edgy.
Price: $175

22. Inspired by Tokyo: Retrosuperfuture – Flat Top
These flat top sunglasses are on the cutting edge of individuality and personal expression, much like the Harajuku neighbourhood in Persol's 714 Steve McQueen Sunglasses Make a Return. Tell the world who you are with these can't-miss sunglasses. They're intensely on trend while protecting the funky, authenticity that makes you … You.
Price: $191

23. Inspired by Nice: Spectre – Cavour
These charming, old-school sunglasses bring to mind a simpler time when luxury was – well – the time you spent indulging in good food, better wine, and great friends. We think these men's sunglasses would look great on you as you're cruising the cobbled streets in the South of France.
Price: $149
Buy 
You'll also like: 
6 Best Designer Sunglasses for Summer
5 Transparent Frames to Add to Your Sunglasses Rotation
 
---
Featured Video from Man of Many