15 Best Australian Sunglasses Brands
We all know that sunglasses are essential when you live in Australia – our harsh sun, glorious though it may be, can take its toll on our eyes. But sunglasses have become more than just a way to protect our eyes; they are also a fashion statement, an expression of our style, and with so many brands out there it can be hard to find the perfect pair to suit you.
Best Australian Sunglasses Brands
So if you're looking for men's or women's Australian designer or Australian-made sunglasses to buy online, we've got you covered. Here is a list of the best Australian sunglasses brands.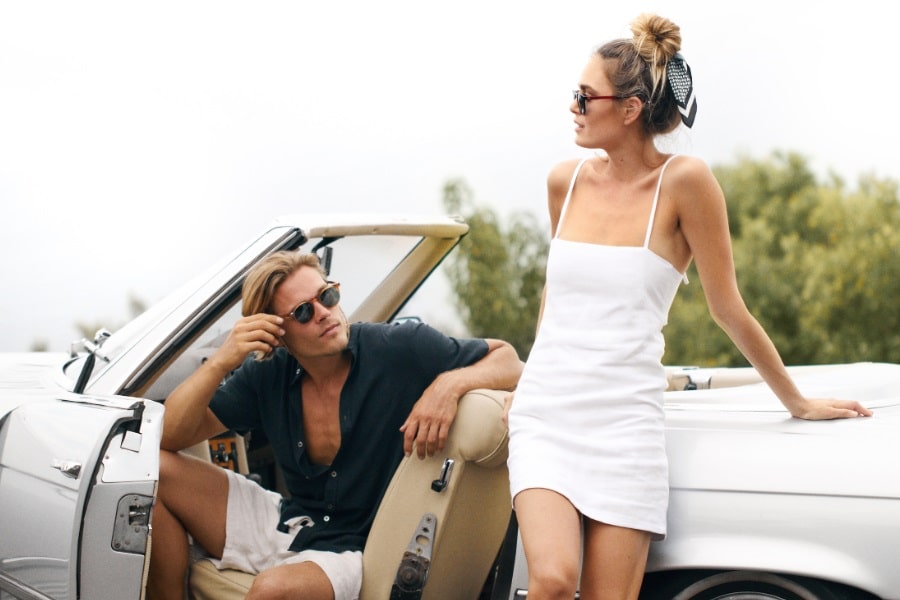 1. Pacifico Optical
Featured many times across Man of Many and even Vogue, Pacifico Optical is the ultimate designer brand for beach-loving Aussies. Their premium handmade sunglasses are designed here in Bondi, using the finest quality German and Italian materials and featuring Carl Zeiss Vision lenses (basically, the best of the best).
If you're looking for designer sunglasses online, you can shop their collection here. With prices starting from just $159 and free shipping and returns in Australia, it's not hard to see why Pacifico Optical is one of the best Australian sunglasses brands.
Founder: Alain Guglielmino, Nick Guzowski
Year Established: 2013
Place of Launch: Bondi Beach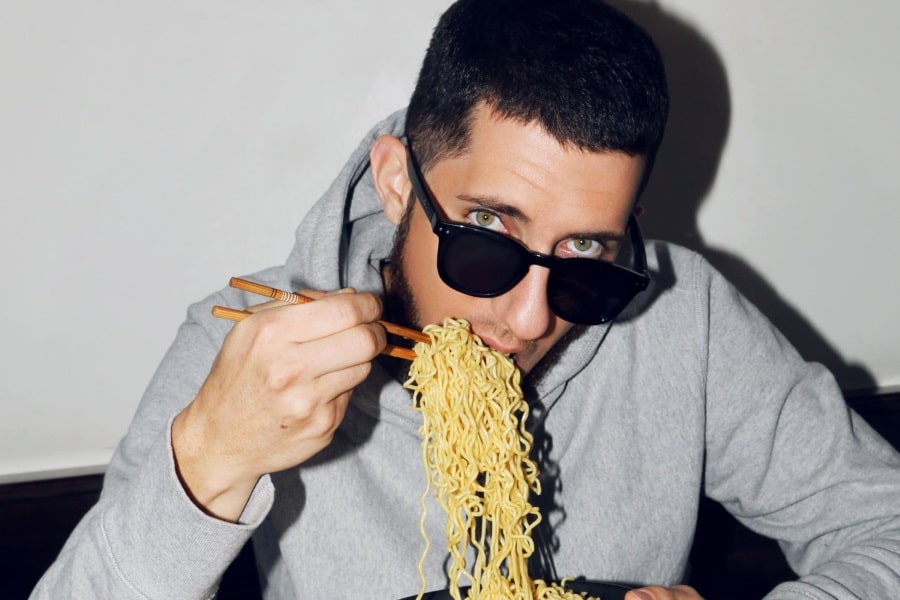 2. Local Supply
Another Bondi-born sunglasses brand, Local Supply is worn and loved by home-grown celebs, including Olia Burtaev, world-famous synchronised swimmer, and Genesis Owusu, one of Australia's hottest hip-hop artists. Using the world's best designers and high-tech manufacturers, Local Supply pride itself on creating strong yet lightweight frames with polarized lens.
But that doesn't mean they come with an outrageous price tag – in fact, all of their cool sunglasses can be snatched up for under $100. If you're after cheap Australian sunglasses that don't compromise on quality or style, it doesn't get much better than Local Supply.
Founder: Sean Satha
Year Established: 2013
Place of Launch: Bondi Beach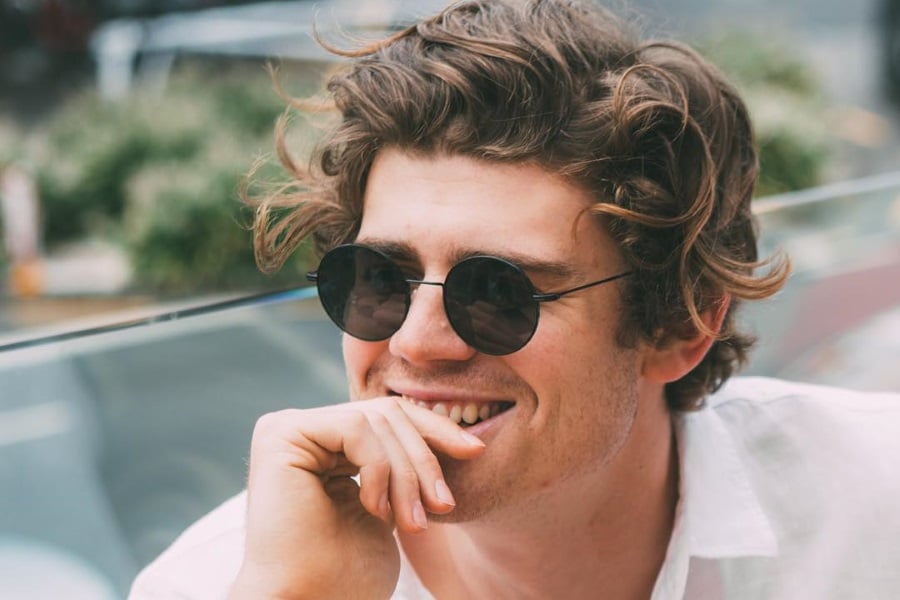 3. Bailey Nelson
Bailey Nelson is an Australian designer sunglasses brand that does it all. Optical glasses, contact lenses and, of course, sunnies. It has a great range of unique, fashion-forward shades to suit every style, whether you prefer a classic look or something a little edgier.
The Australian eyewear brand's boutiques are scattered around Australia, with one in every major city, but if you prefer to do your shopping online you can simply jump onto their website. Since launching in 2012 on the footholds of the iconic Bondi Beach, Bailey Nelson has dished up a smattering of beautiful, affordable sunglasses that are now sold in London, New Zealand, and Canada, too. Alternatively, you can simply visit the website if you prefer to buy online sunglasses in Australia.
Founder: Nick Perry, Scott Triana, Peter Winkle
Year Established: 2012
Place of Launch: Bondi Beach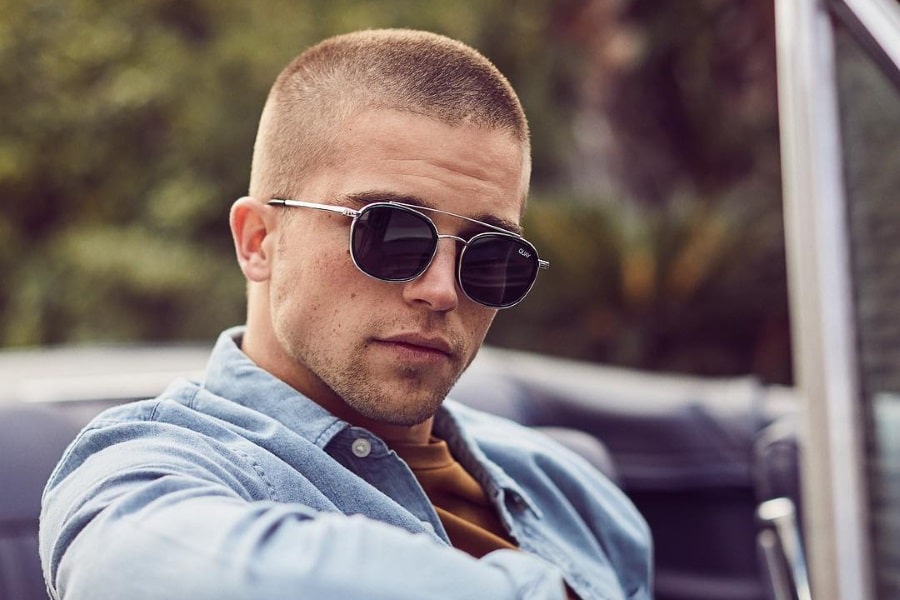 4. Quay
Cool and affordable? Quay is a Melbourne-born Australian sunglasses brand that manages to be both, and they've built a loyal following (#QUAYSQUAD) not only in Australia but around the world. Their collection of men's sunglasses features a range of styles, from oversized coastal looks to classic shapes to sports-inspired looks, all for less than $70.
These high-performance sunnies are inspired by the ultra-cool music artists and festival-goers of Melbourne, so you know you'll stand out in the crowd. Made from quality materials that last, these sunnies provide a flexible and lightweight fit, so they're comfy as well as cool. Also, their reasonable pricing makes Quay a brand in contention for best sunglasses Australia has to offer.
Founder: Linda and Allen Hammond
Year Established: 2004
Place of Launch: Melbourne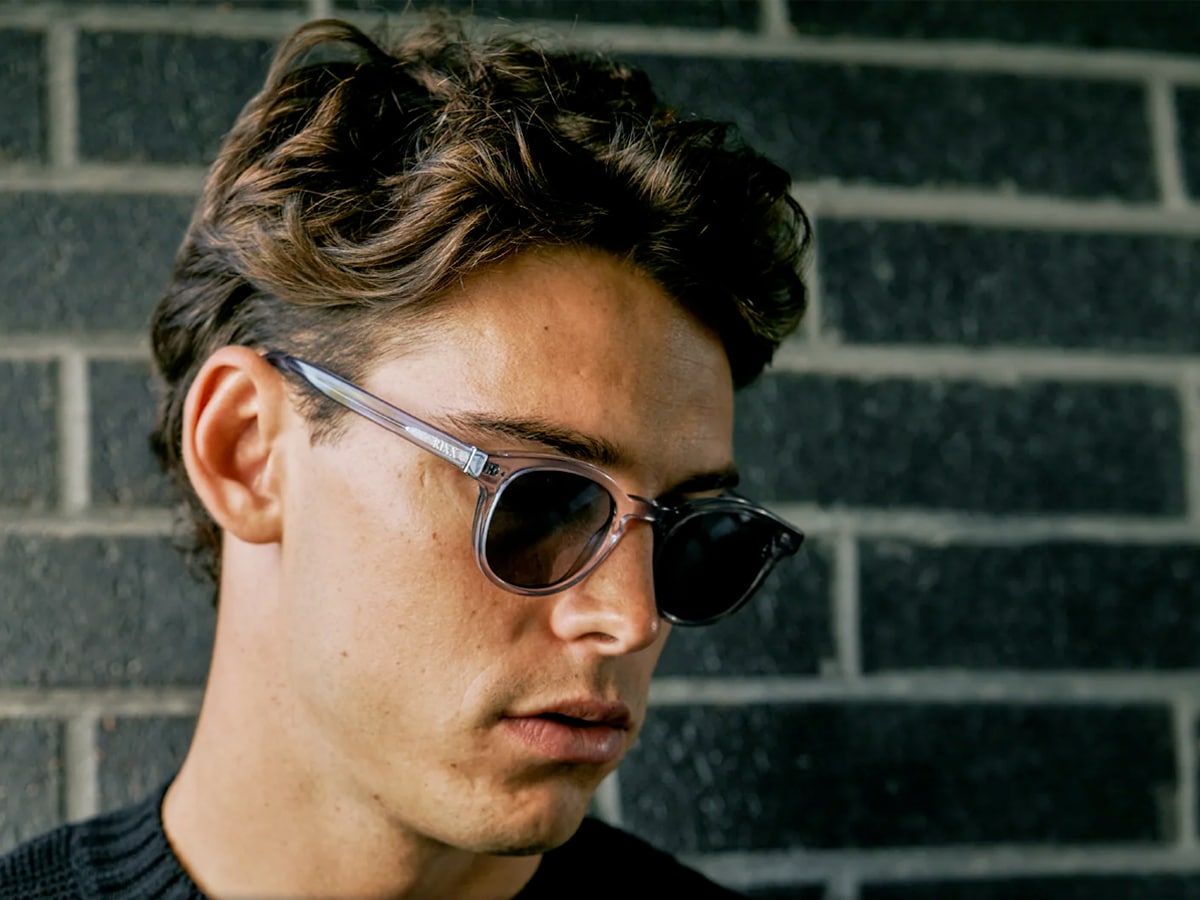 5. RIXX Eyewear
Born out of a need for affordable, high-quality frames that exude personal style, RIXX Eyewear is a shoo-in for our favourite Australian sunglasses brand. With a host of fantastic designs and silhouettes (our editor has been rocking a pair since 2017), RIXX has fast become one of the top exports in the global fashion game. The brand first rose to prominence a few years back when NFL legend Odell Beckham Jr was spotted wearing a pair of the Orbits in Champagne. If it's good enough for one of the most stylish men on earth, it's good enough for us.
Founders: Tommy Sheridan and Coen Rodgers
Year Established: 2016
Place of Launch: Perth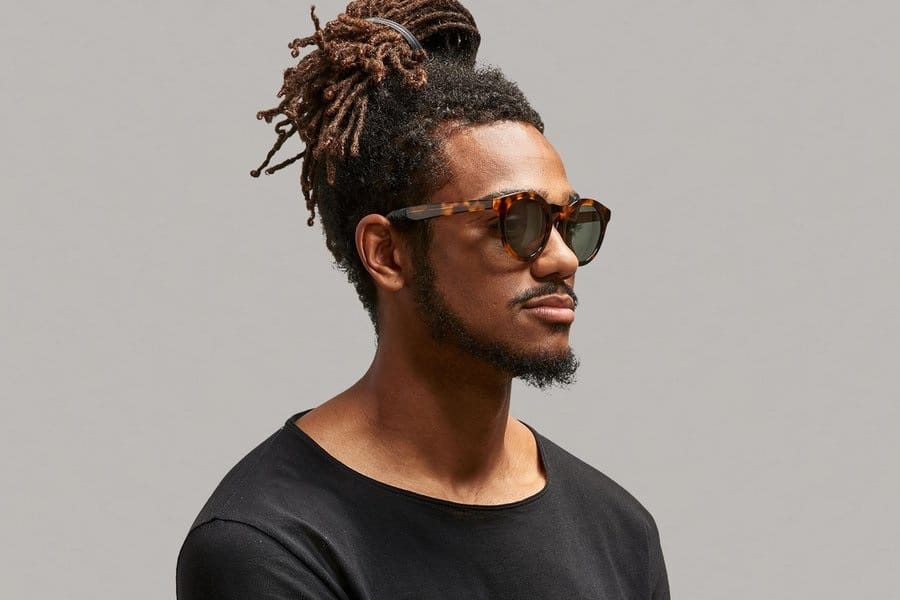 6. Dot Dot
Dot Dot Eyewear is an Australian-owned designer brand known for their effortlessly chic, selfie-ready sunglasses collection. Handcrafted by expert craftsman in Japan using first-rate materials, these high-end sunnies exude quality and classiness, and they have both contemporary styles and classic looks on offer, so you're bound to fall in love with at least one of their sunnies! Dot Dot is on the more expensive side of Australian brand sunglasses, with prices starting at around $350, but if you check out their collection (exclusively online), you'll quickly see why.
Founder: Michael Koutroulis
Year Established: 2017
Place of Launch: Sabae, Japan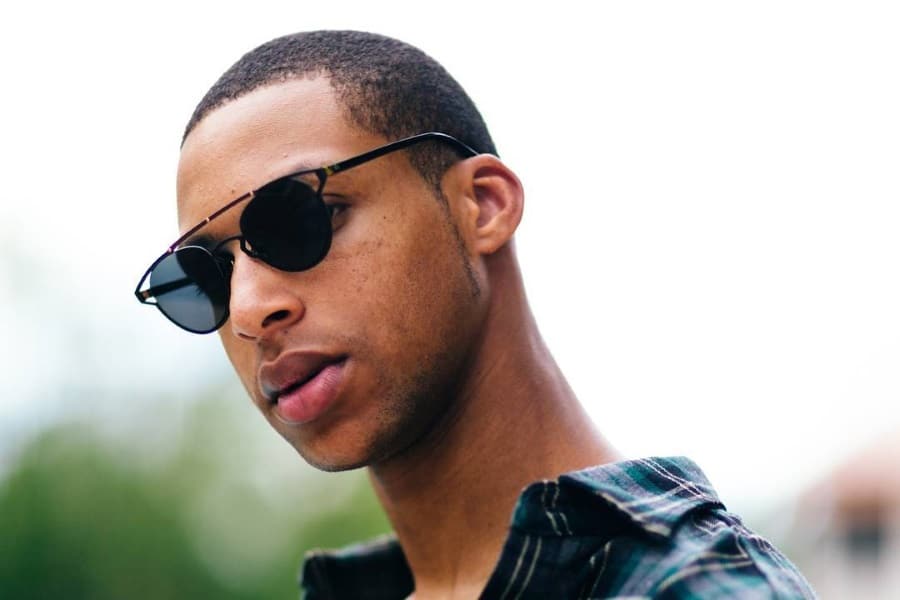 7. AM Eyewear
AM Eyewear doesn't sell your run-of-the-mill shades – no, these babies are handcrafted Australian sunglasses that have an element of individuality that not many other brands can boast. Top-quality Carl Zeiss nylon lenses with Gold ET AR back coating are set in unique frames to offer your eyes protection and style. Each frame is carefully crafted using premium materials, so you be confident that they will last. AM Eyewear was founded in 2003, with the mission of creating unique handcrafted frames in Australia, and it's now a global favourite.
Founder: Simon Kumar Ponnusammy
Year Established: 2003
Place of Launch: Sydney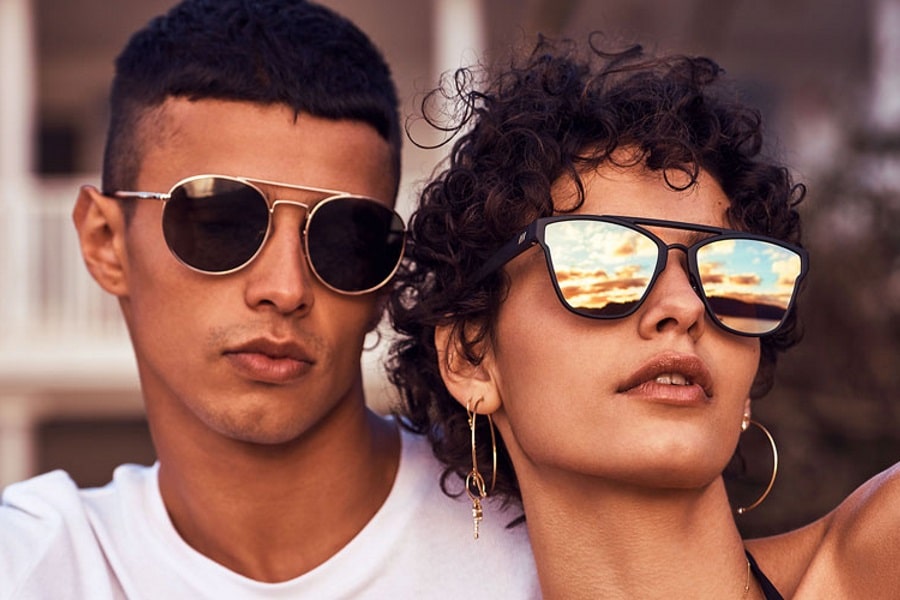 8. Le Specs
Le Specs is a well-established Australian sunglasses brand that's been around since 1979, so if there's any brand that knows its stuff when it comes to sunnies, it's these guys. These Australian designer sunglasses manage to be fresh and modern, while also offering a hint of surfer chic, whether it be swinging 60s or grungy 90s.
It's the brand of choice for many stars, including Lady Gaga and Zayn Malik, and for customers of popular retailers like David Jones and Nordstrom. Le Specs is an Australian eyewear company who've long maintained its status as one of the best Australian sunglasses brands.
Founder: Hamish Tame (Creative Director)
Year Established: 1979
Place of Launch: Bondi Beach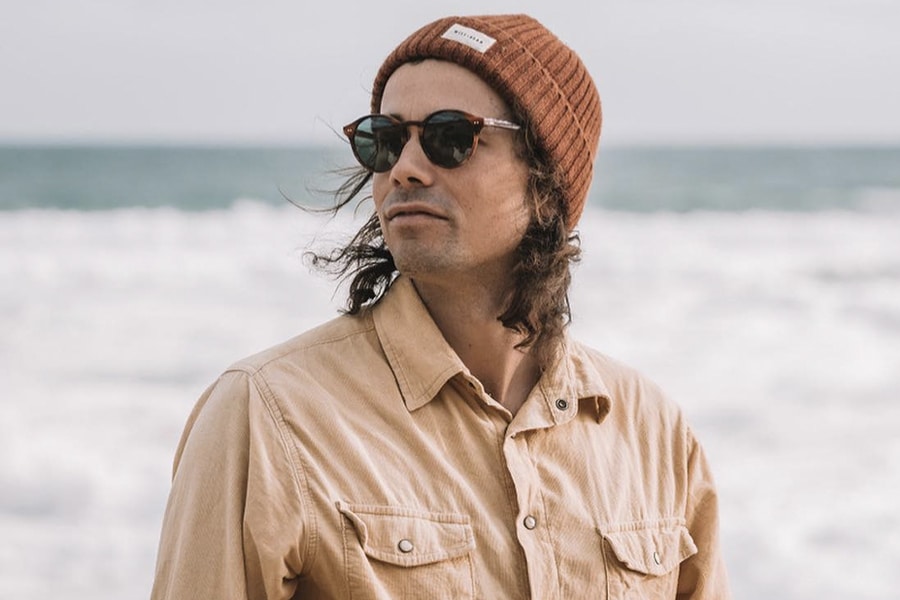 9. Mari & Clay
Crafted by Melbourne-based optometrists, Mari & Clay make some of the best sunglasses for your style and the environment. After many years of working as practitioners, the pair noticed the significant amount of waste produced by the industry, which prompted them to launch the business. Mari & Clay provides modern, sustainable sunglasses for people who appreciate timeless and thoughtful designs.
Year Established: 2020
Place of Launch: Melbourne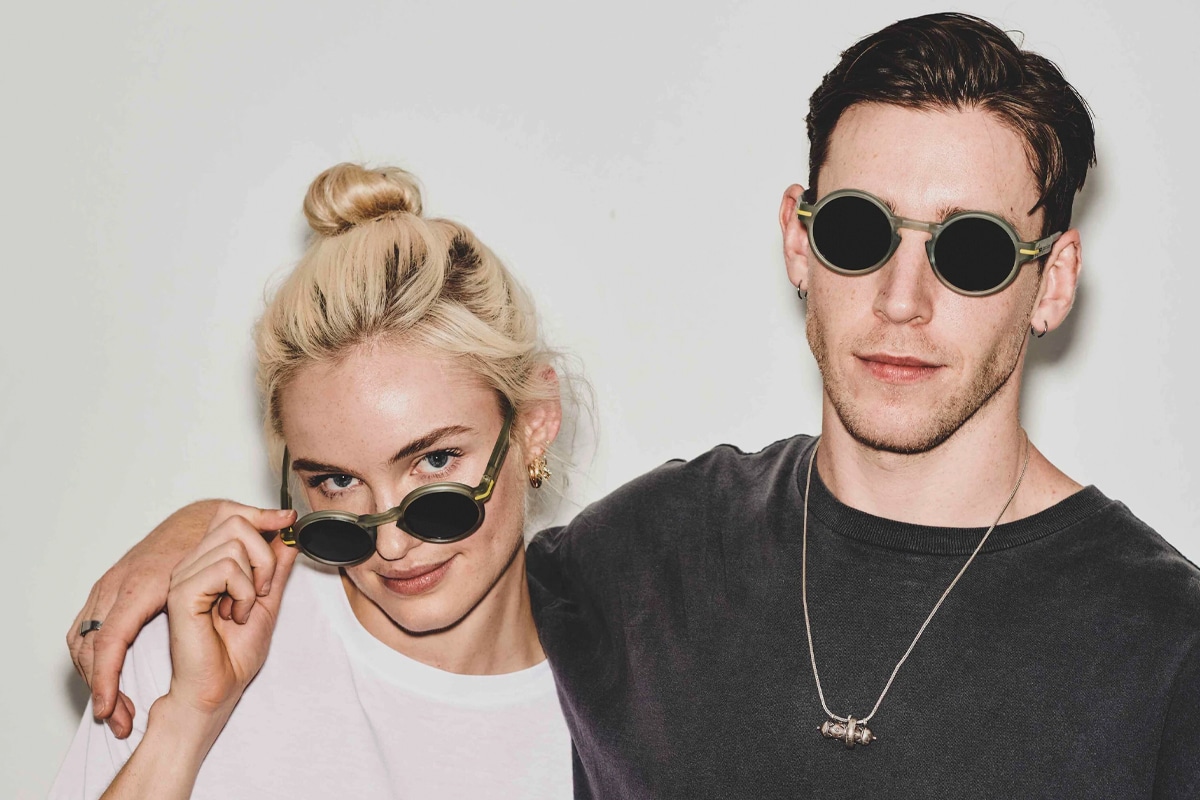 10. Good Citizens
Good Citizens is an Australian sunglasses brand that focuses on the important things. A story of sheer determination, Good Citizens believes in the power of 'untrashing' the planet. The brand turns single-use bottles into 100% recycled sunglasses. From an entire window in Selfridges London to speaking at the UN, Good Citizen is an Aussie brand kicking goals on the global stage.
Year founded: 2020
Headquarters: Balmain, Sydney
Founder: Nik Robinson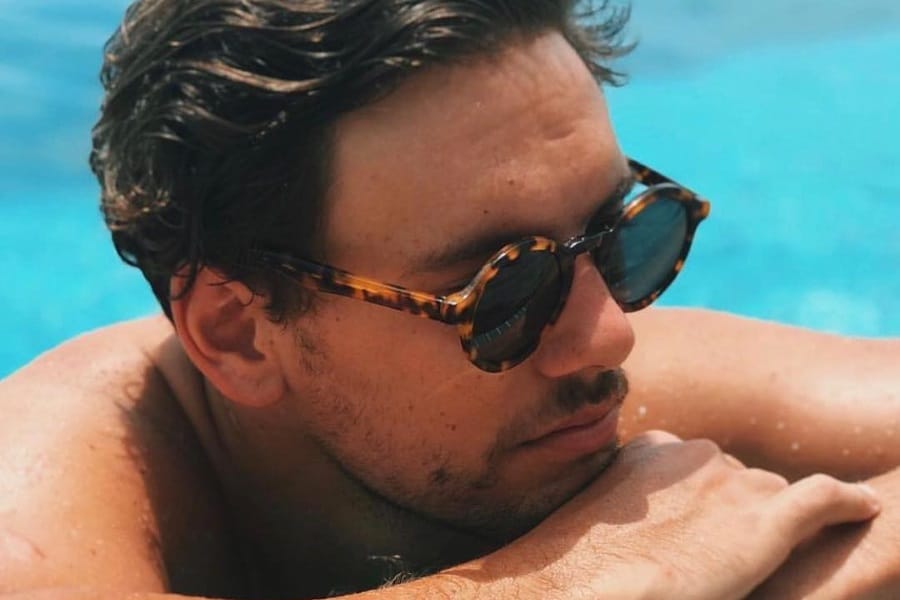 11. Soda Shades
With trendsetting styles that are always current, Soda Shades sunnies are as refreshing as an icy lime-spritzed soda on a summer's day.  It's what all the hip young people are wearing, so if that's your crowd (or if you want it to be), then go check out their collection, available online only – for now, at least. These Instagram-worthy Australian shades are all about making a statement without breaking the bank, and this Aussie brand uses premium polarized lenses, so you know you'll be protected.
Founder: Stephanie Claire Smith, Josh Miller, Luke Young, Georgie Saggers
Year Established: 2018
Place of Launch: Instagram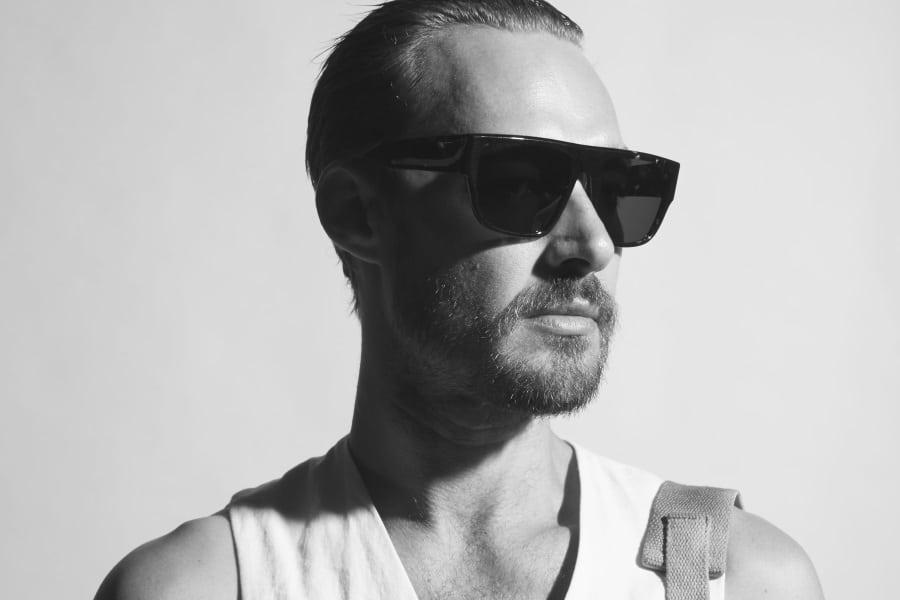 12. Chronicles Of Never
Chronicles of Never sunglasses are pretty much as cool as they sound. This Australian designer sunglasses brand was started in 2006 by Gareth Moody, one of the original founders of clothing brand Ksubi. Chronicles of Never originally started as a clothing brand itself, with the collection soon expanding to include high-end sunnies that are timeless and classic, yet effortlessly sophisticated with their signature black frames and lenses. If you're looking for good designer sunglasses in Australia, you can score a pair at David Jones and other boutiques around the country.
Founder: Gareth Moody
Year Established: 2006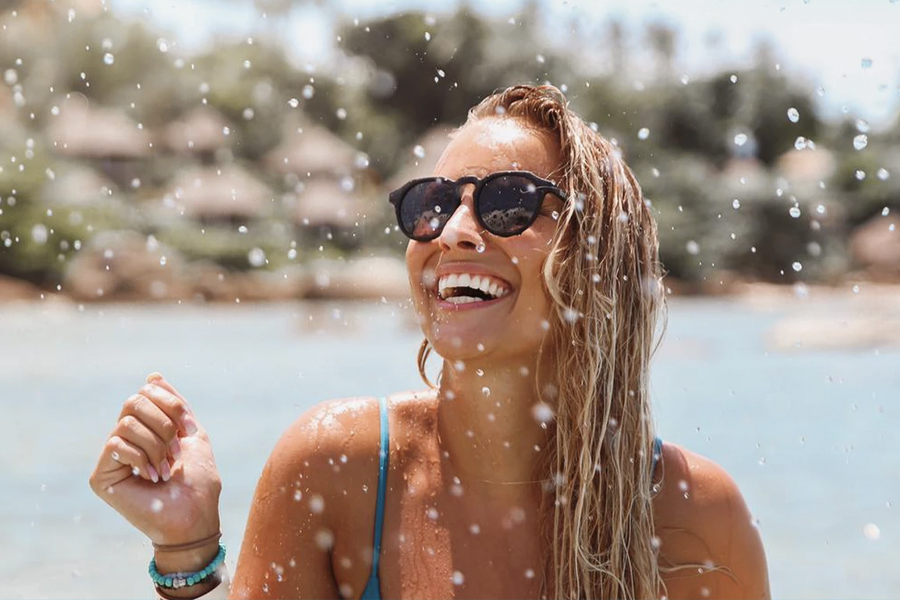 13. Ozeano Vision
With headquarters based on Sydney's iconic Bondi Beach, sustainable Australian sunglasses brand Ozeano Vision is local to the core. All the brand's frames are made with an innovative, environmentally-friendly material that is plant-based and 100 per cent biodegradable. Even better, Ozeano Vision helps fund the collection of 12KG of ocean litter from every sale, through our partnership with Australian company, the Seabin Project. All that means you can feel good while you look good.
Year Established: 2018
Place of Launch: Bondi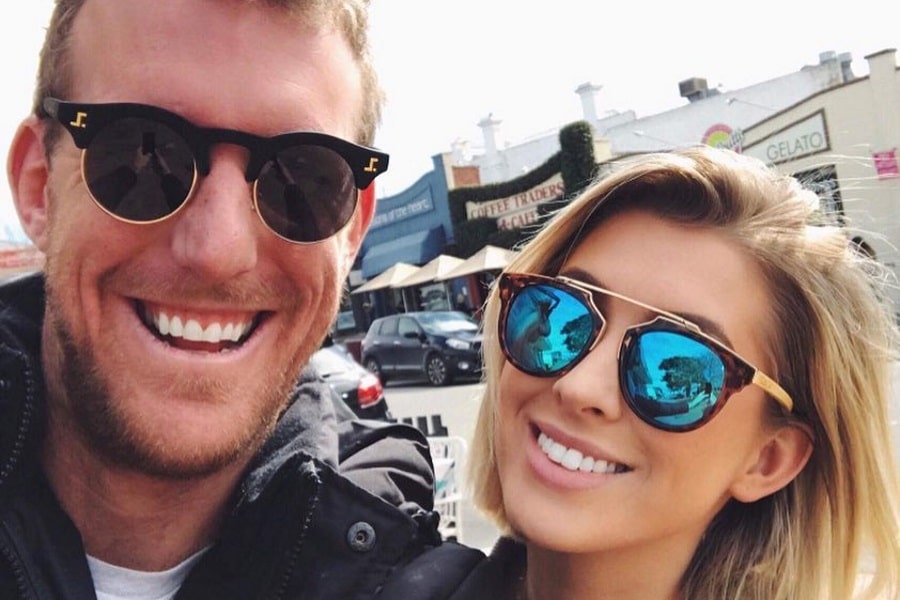 14. South Cali
This Australian sunglass brand may be inspired by the beautiful beaches of Southern California, but don't let that fool you – they are designed right here. With polarised lenses and a protection rating of UV-400, you can be assured that South Cali sunnies are one of the best-polarised sunglasses in Australia. Not many pair of sunglasses will do a better job at shielding your eyes from the harsh Aussie sun.
These affordable sunnies reflect the carefree vibes and trend-setting styles that the world's sunniest state is known for. Named after the beaches of California, many of these sunnies feature dreamy blue lenses that remind you of the ocean, in a variety of shapes and styles. Irrespective of the brand name, South Cali make some of the best cheap Designer sunglasses Australia claims as their own.
Founder: Chad Stephens
Year Established: 2013
Place of Launch: Melbourne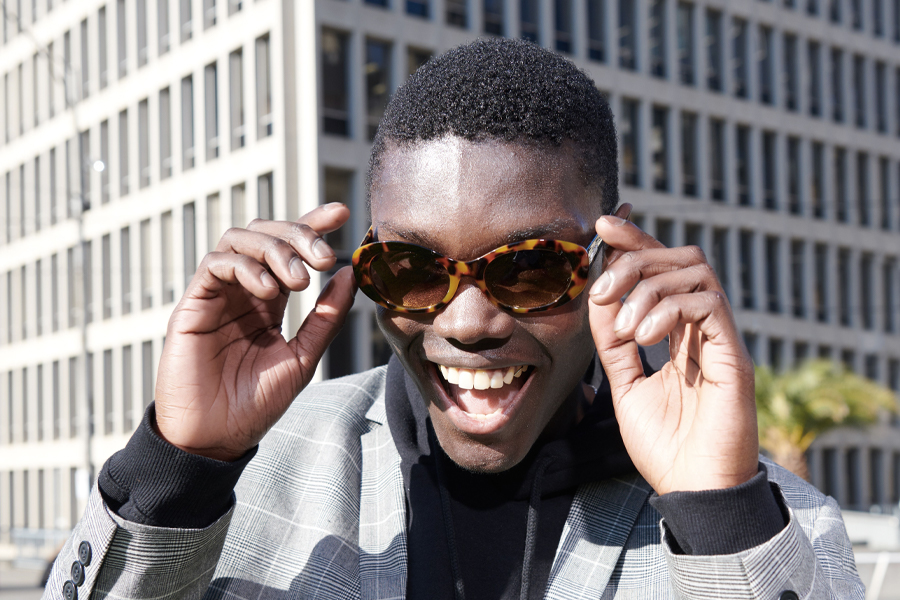 15. Szade
Designed in Melbourne, Szade has the goal of breaking the cycle of waste and excess in the Australian sunglasses industry. The brand takes broken, discarded sunglasses that were destined for landfill and develops a premium 100 per cent certified recycled product. Giving everyone the power to purchase sunglasses which are better for the planet and makes them feel good both physically and consciously.
Place of Launch: Melbourne
You'll also like:
10 Best Australian Men's Shoe Brands
Top Australian Watch Brands
27 Best Australian Furniture Brands
Australian Sunglass Brands FAQs
Is Bailey Nelson Australian?
Yes. The designer sunglasses brand started in Bondi Beach and is now available in the UK, New Zealand and Canada.
What are the best Australian sunglasses brands?
Australia has a number of great sunglasses brands. Founded in 1979, Le Specs is one of the oldest and most well-known.
What are the cheapest Australian sunglasses brands?
Most of Australia's popular sunglasses brands are boutique and designer frames, however, that doesn't necessarily mean they are expensive. Quay Australia, for example, offers great frames for as little as $60.