$150 Seiko Watches Are an Affordable Alternative to Rolex
Drooling over Rolex's may be a common pastime for watch lovers, but the reality of being able to pay somewhere in the neighborhood of $20,000 for the Rolex Hulk isn't in the realm of possibility for most people. That doesn't mean you can't pick up a beautiful alternative for much less. Take for instance, this previous model $150 Seiko 5. Just as stunning on the wrist, and just as reliable, for a fraction of the cost.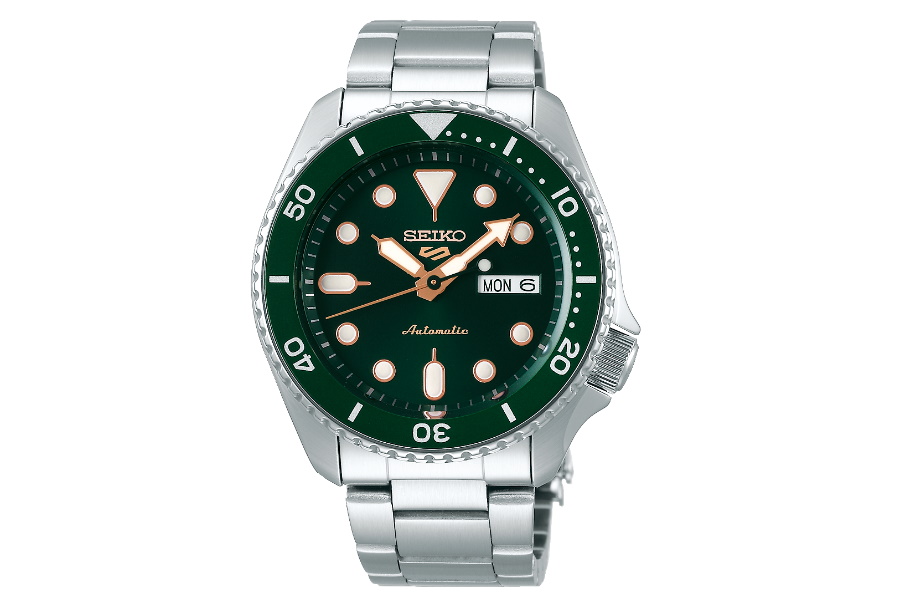 The Seiko 5 was first introduced over 50 years ago in 1963 with the promise that every Seiko 5 would have five key attributes—an automatic movement, a day-date display at the three o'clock position, water resistance, a recessed crown at four o'clock, and a case and bracelet that were built to be durable. Five years later, the Seiko 5 Sports was offered to people who wanted a watch they could wear while playing sports. This watch improved on the water resistance and offered luminous hands and hour markers as well as a strengthened crystal.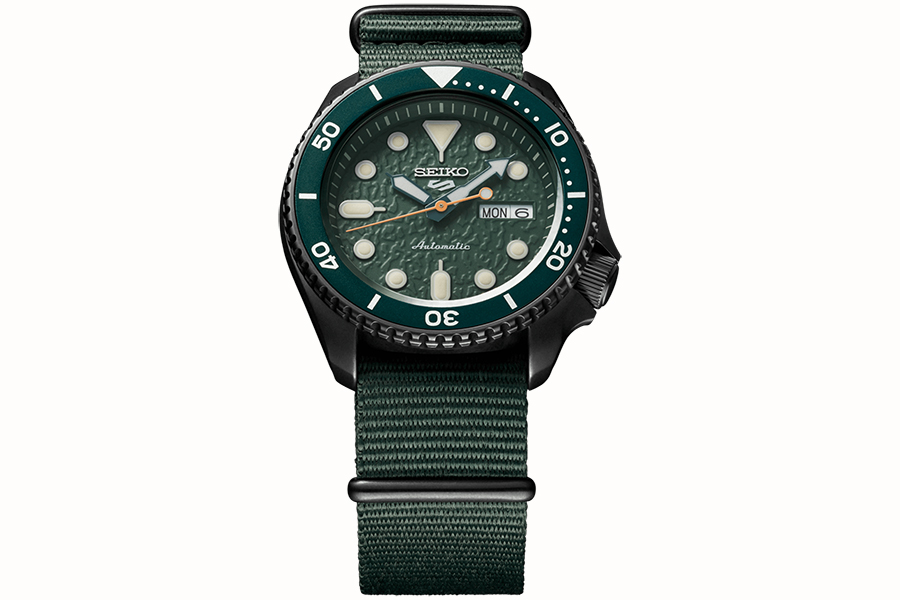 Today, the Seiko 5 Sports profits from that five decades of experience and feedback to create a new collection that rivals Rolex. The new 5 comes with an updated version of the original case and retains the distinctive arrow-shaped minute hands and hour markers. The one-way rotating bezel also remains. Seiko added in their automatic Caliber 4R36, which features 24 jewels. There's an optional manual-winding model with a 41-hour power reserve and a hacking second hand as well.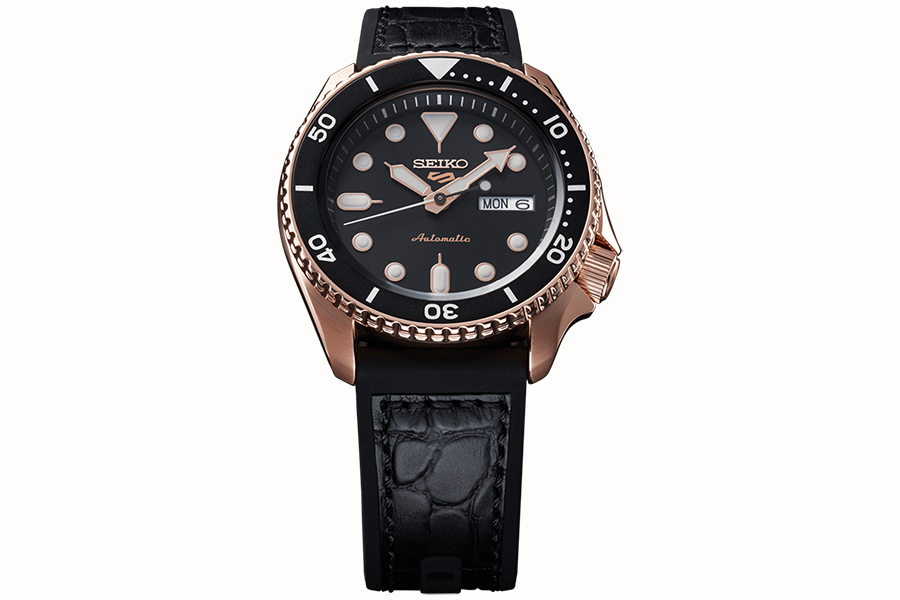 And there's plenty to choose from when it comes to finding your style. The Seiko 5 Sports comes in five styles—Sports, Suits, Specialist, Street, and Sense. Each style has new dials and hour markers, as well as a whole range of straps and bracelets that include steel mesh and silicone-leather hybrids. All told, there are 27 different available versions of the 5 that you can choose from.
You may not be able to shell out the dough for the Rolex Hulk, but you can definitely find something that is both attractive and reliable in the Seiko 5 Sports line.
General FAQ
What Seiko looks like Rolex?
The Seiko SNXS79 is one of the most popular Seiko 5 models, possibly due to its resemblance to the Oyster Perpetual Rolex models.
Are Seiko watches as good as Rolex?
Seiko are proven to be as durable and reliable as Rolex. Seiko can be a great alternative if the price of Rolex is out of reach.