Swiss watchmaker Baume & Mercier introduced the first Riviera in 1973, paying tribute to Saint-Tropez and its enviable lifestyle. Released at a time when compact gold watches were considered the luxury standard, the piece's distinctive design language broke with tradition just as the cultural tides were turning. Symbolising freedom, renewal, boldness, and modernity, its 12-sided bezel and streamlined steel case landed like a zeitgeist and looked firmly toward the future.
Here we are decades later and the watch is as bold and distinctive now as ever before, making good on its original forward-thinking vision. It's for these reasons and more that Baume & Mercier have crafted their latest edition in the same iconic shape of its ground-breaking predecessor. Behold the latest Riviera.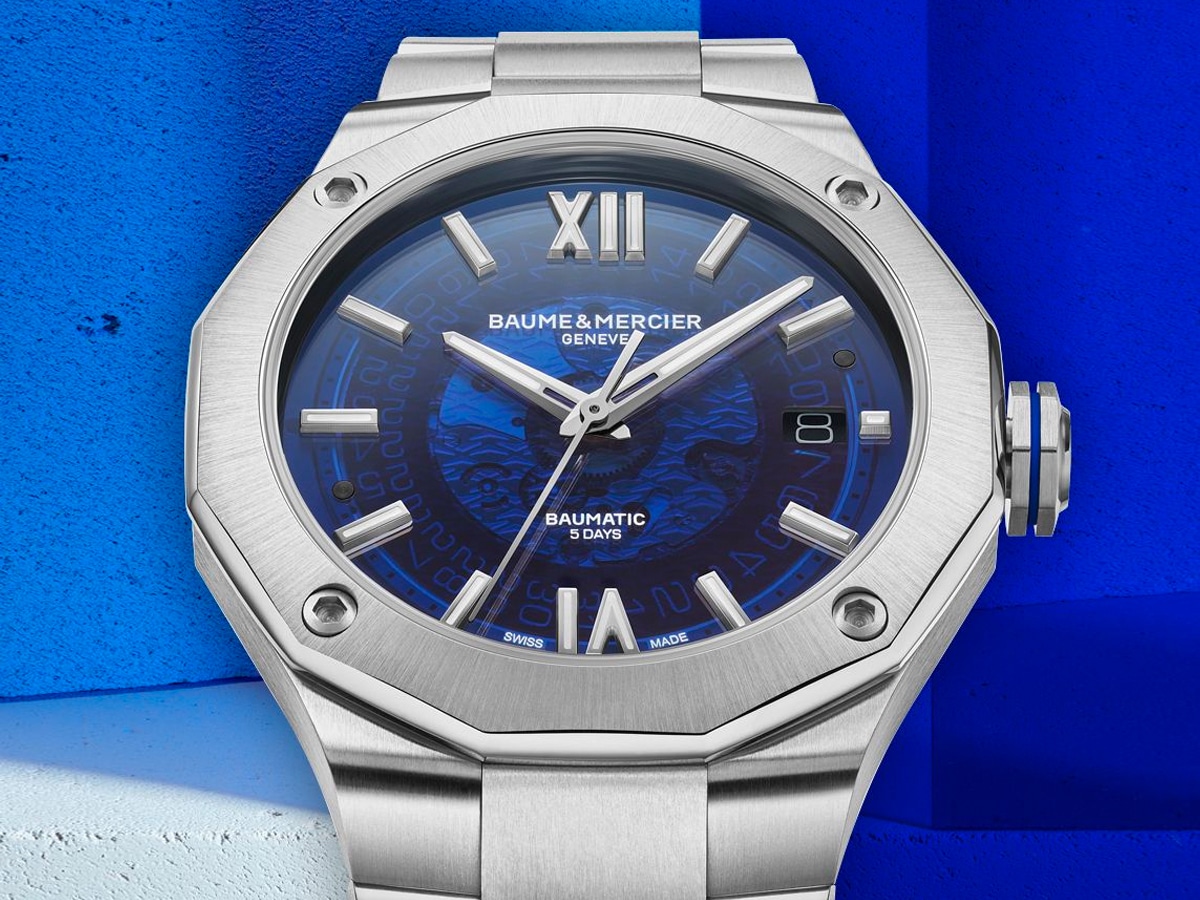 In bringing back their classic for the fifth time, Baume & Mercier have meticulously captured the values and style of the legendary original. Unveiled at this year's Watches & Wonders, the collection turned heads with its deft combination of 1970s aesthetic, avant-garde design, and modern sportiness. The brand has made it quite clear that this piece is not a revival, but a renewal. And so the legend lives on.
As authentic as a resurrected timepiece can get, the new Riviera touts a number of specs that collectors have come to know and love. Key features include a large steel case, dodecagonal bezel, four screws, minimalist dial layout, and Swiss-made movements. If the 1973 original was an innovative game-changer, this latest iteration is more of a bridge between the past and the present. While staying true to the iconic shape, it simultaneously adapts to modern sensibilities, thereby rewriting its own history on its own terms.
To peruse the new Riviera Collection is to discover a variety of possibilities, all underpinned by the classic steel case, unique bezel design, and interchangeable straps of either steel or rubber. Available in three size variations—36mm, 42mm, and 43mm—the watch comes with either self-winding automatic or quartz movement. There are a host of different case and dial colours to choose from and the interchangeable straps are likewise offered in a variety of colours. No matter which combination you land on, expect the same unmistakable allure that only this flagship model can provide.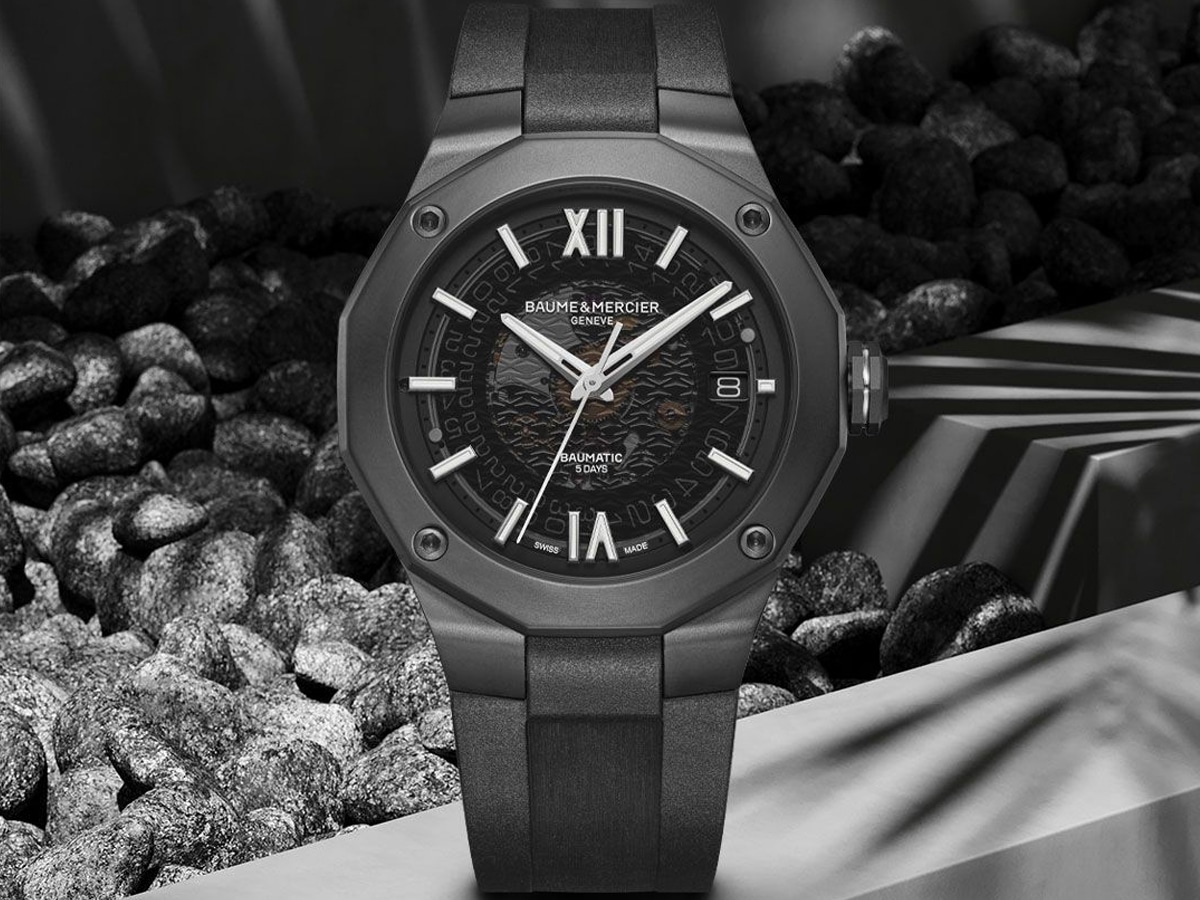 Along with the standard editions, Baume & Mercier have released a luxury version of their latest masterpiece. It comes powered by in-house BAUMATIC caliber, an acclaimed movement that helped drive the brand's Clifton collection to success. Behind the wheel of the Riviera, the movement delivers a five-day power reserve and impeccable daily precision, thanks to a magnetic resistance of 1500 Gauss. Get the watch in either a smoky blue decorated sapphire dial on a steel strap or a smoky gray decorated sapphire dial on a black strap. Striking at first glance, both dial windows are also subtly opaque, thereby exposing their mechanics in a truly elegant fashion.
Speaking of standouts, Baume & Mercier have also introduced two green versions of the mighty Riviera. One measures 36mm in diameter and comes powered by a Swiss-made quartz movement. Emanating with unisex appeal, it flaunts a look that's equal parts sporty and understated. Then we have a larger counterpart, which measures in at 42mm, runs on a Swiss-made automatic movement, and features a dark green sunray dial. Both models couldn't have come at a better time, whereas green is piping hot right now and with good reason.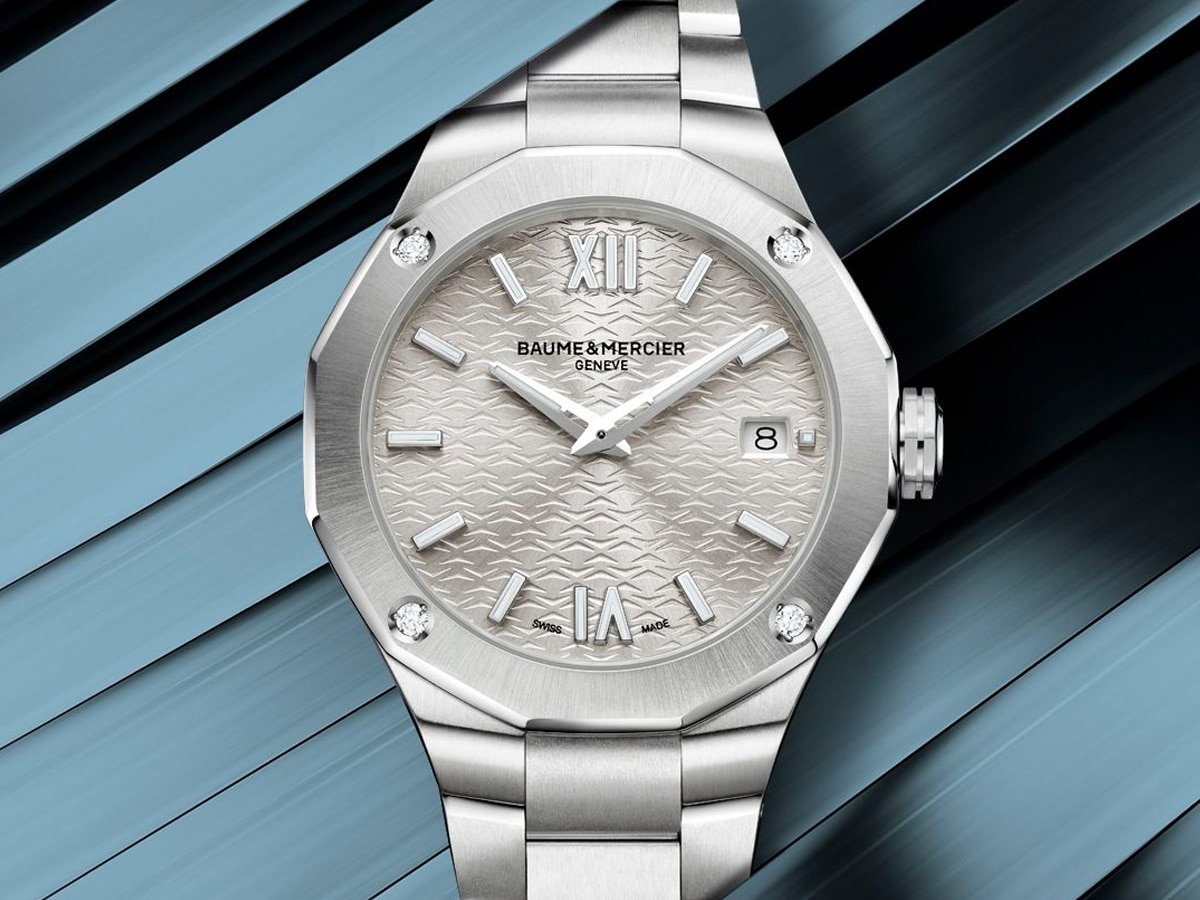 For another showstopper, look no further than the Riviera 10614 in 36mm. Putting a silver-coloured and sun-satin finished dial within a case of premium steel, it exudes pure majesty by way of its uniform vibe. This one comes powered by a Swiss-made quartz movement and it pays brilliant tribute to the iconic 1973 original, but with a modern twist.
To enhance the versatility and comfort factor alike, Baume & Mercier recently unveiled a brand new Fast Strap system. Completely straightforward, it requires no tools or force and takes just a few seconds to apply. The rubber straps are available in various colours so you can match the watch itself with your current mood or style. Call it the finishing touch on an already dynamic stunner.