Fuoriserie Watches are Crafted From Wrecked Supercars
When you see a wrecked Ferrari or Aston Martin, it just makes your heart drop into your stomach. It's a shame to see these works of automotive art end up in the scrap heap. Australian company Fuoriserie offers wrecked cars a new life by cutting parts away from the wreckage to create incredible watches.
You'll also like:
Oliver Coen Watches Want to Save You Money
Panerai Luminor Resurfaces with the Blu Mare Edition
Longines Avigation Type A-7 1935 is Back in the Cockpit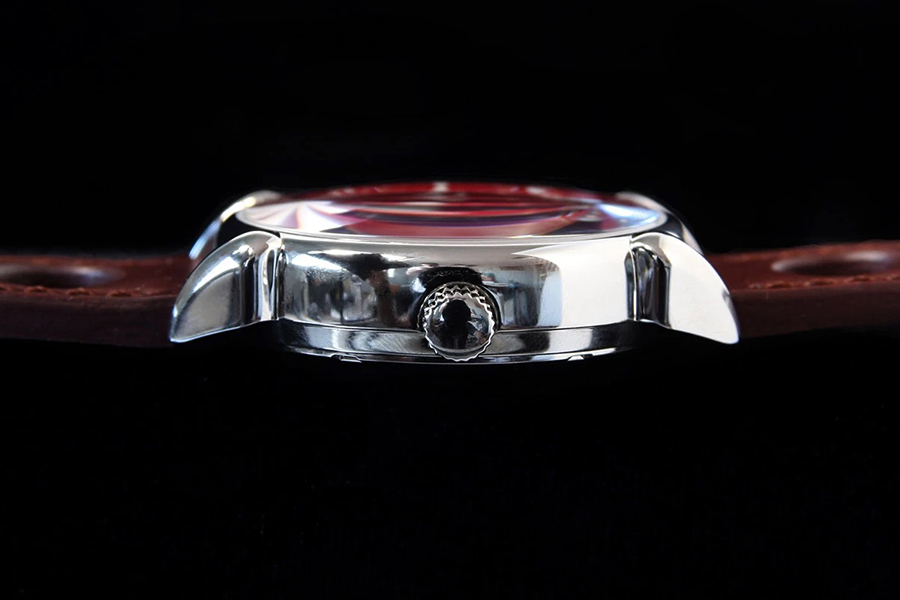 Roughly translated as "custom built," Fuoriserie has come onto the scene with stylish watches made from the doors of a wrecked Ferrari 348 TB and a fire damaged Aston Martin Rapide. The Ferrari is used to make the Russo Red watch, and the Aston Martin contributes to the Storm Black. In case you're wondering where the cars feature in the watches, just take a look at the dial. The dial faces are carefully cut from the cars and are then decked out in Fuoriserie's grey logo, indexes, and mini track. Fuoriserie is only making 150 examples of each of the watches—resources are of course limited. Each watch retails for AUD$450, which is a great price to get your hands, or more appropriately your wrist, on at least a piece of a Ferrari or Aston Martin.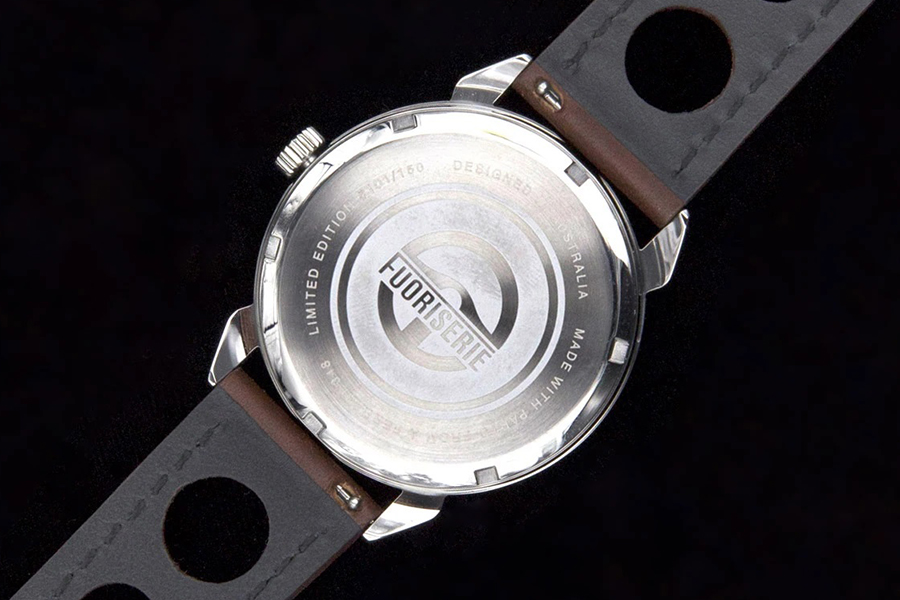 For the movement, Fuoriserie uses a Japanese Miyota M203A quartz movement, which is the same movement used in Citizen watches. The watch case measures 42mm and the watch features a scratch-resistant K1 glass. The watches sport a 30-meter water resistance. The hour and minute hands are done in brass while the second hands are made of aluminium. The company is also looking into a mechanical movement for future watches. And speaking of future watches, Fuoriserie already has plans for a group of watches that will come from a pre-1974 Porsche 911 and an Alfa Romeo Montreal. Fuoriserie is also looking into being able to salvage the leather from these cars in order to make straps for the watches.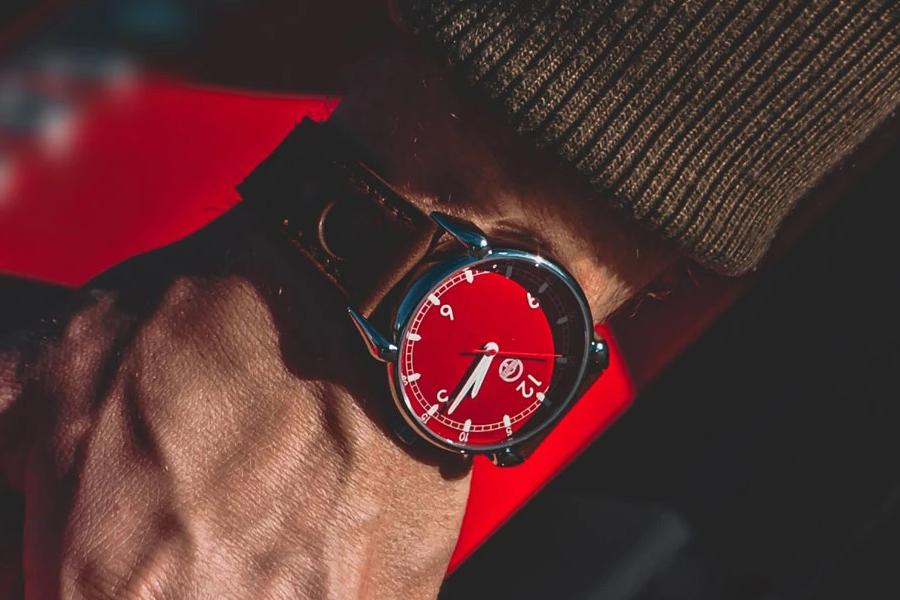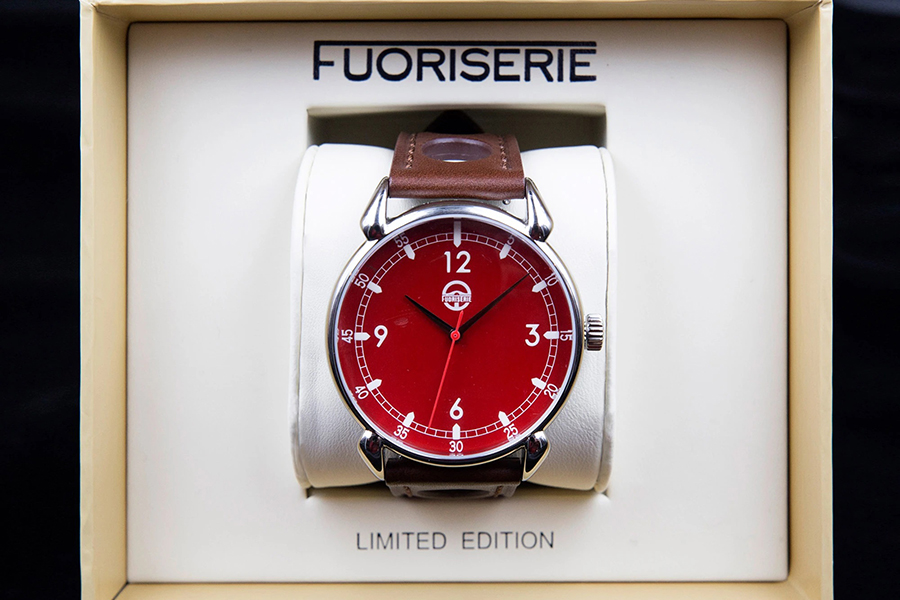 You'll also like:
More Than a Luxury Watchmaker, Hublot is a Creative Force
Panerai Luminor Resurfaces with the Blu Mare Edition
Longines Avigation Type A-7 1935 is Back in the Cockpit