The First-Ever G-SHOCK Smartwatch is Finally Here
Smartwatches are all the rage, but they're also pretty delicate machines. Fortunately, Casio has announced its first G-Shock smartwatch. As far as rugged watches go, you'll be hard-pressed to outdo the G-Shock. Adding onto that durability, Casio has made the G-Squad Pro GSW-H1000 watch capable of running the Google-backed Android Wear OS, plus there's the new always-on LCD colour screen.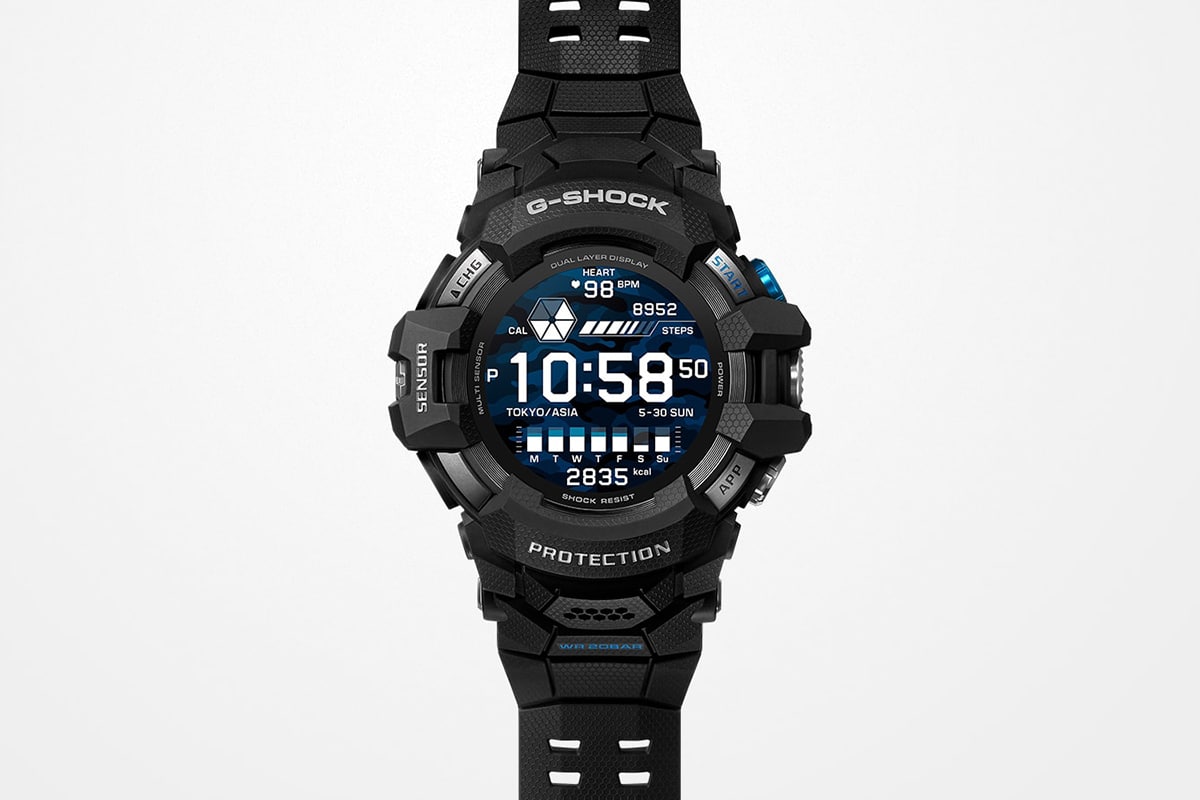 Casio outfitted their smart G-Shock watch with a range of sensors, including an optical heart rate sensor, a built-in GPS, compass bearing, altitude, and barometric pressure. Even with all those sensors, you can still rely on the new smartwatch, thanks to its 200-meter water resistance and quality build.
The G-Squad Pro features a titanium back with a ruggedized aluminium and urethane case. The watch measures 65.6 x 56.3 x 19.5 mm and weighs an impressive 104 grams. The main screen uses a dual display—the same type of display found in Casio's Pro-Trek range. The main display measures 1.32 inches and offers a 300 x 300 resolution.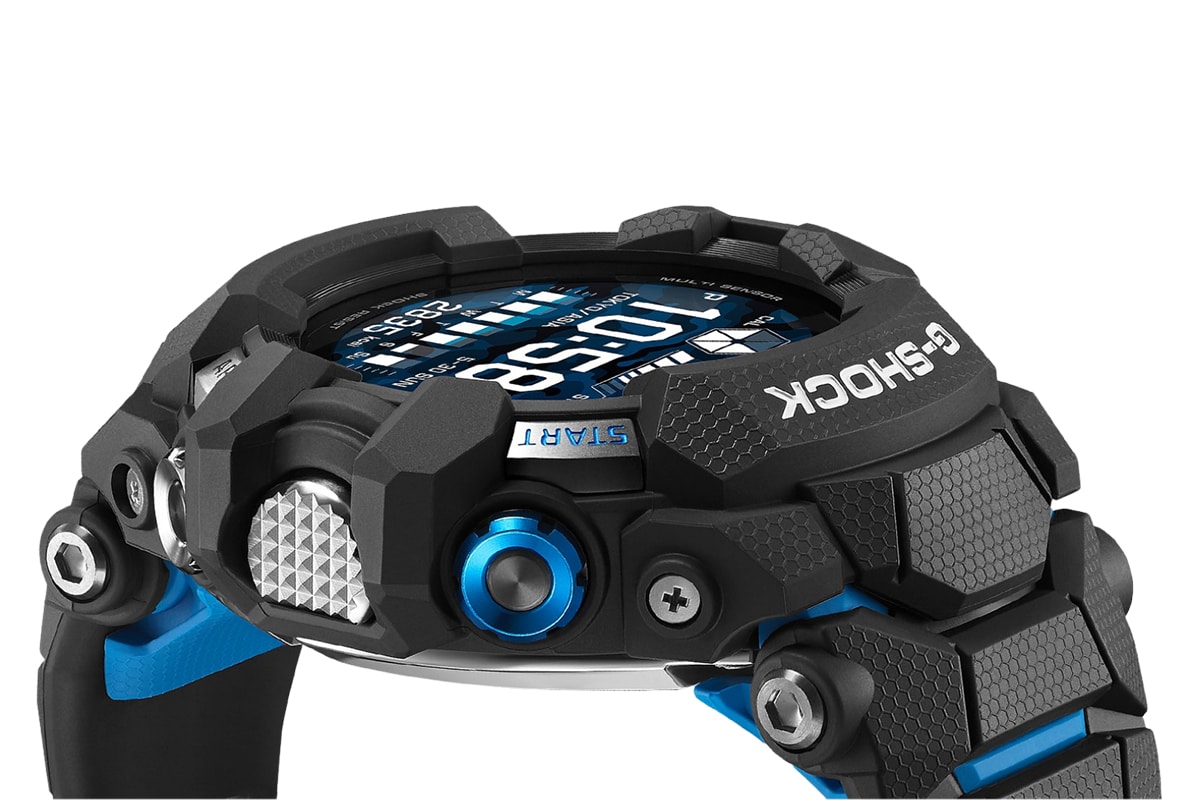 Casio also has an app loaded with 24 indoor workout options as well as 15 activities ranging from running, to road biking and swimming. You can even track surfing, time on your SUP, and snowboarding with the app. Because the watch runs on Android's Wear OS, you'll be able to access smartphone notifications as well as other apps and even Google Assistant.
You can also use the G-Shock Move app to track your activities and training (the watch does have a particular slant toward road cycling). The Move app lets you track altitude, speed, or heart rate overlaid on top of videos. The G-Shock G-Squad Pro GSW-H1000 comes with a 1.5-day battery life when you're running all the smart features, but you can also switch over to a "dumb" mode and lengthen out the battery life. The new smartwatch is available in red, black, and blue for USD$700 and will launch in May.