Interview: Antony De Haas of A. Lange and Söhne on the Bittersweet Nature of Anniversaries
A. Lange and Söhne is, without question, a formidable name in horology. This is no throwaway remark. The Germanic brand has overcome more odds than most in order to bring us Zenith's Anime-Inspired Chronomaster Has 2 Dials for the Price of 1. In 1945, the main production building of A. Lange and Söhne was tragically, although purposefully, destroyed in a bombing on the last night of the Second World War. With the company expropriated in the soviet-zone, A. Lange & Söhne disappeared into nothingness. That was until the Berlin Wall fell in 1989s—from there, Walter Lange and Gunter Blumlein picked up the pieces and reshaped the brand, bringing us remarkable timepieces such as the 1815 Tourbillon Handerwerkskunst and the Datagraph Perpetual Chronograph.
---
You'll also like:
Tudor Black Bay Fifty-Eight Goes Bronze For the First Time
The Wind Up – Watch News #102
Celebrity Watches of the Month – May 2021
The Pioneering 1959 Seiko Alpinist is Coming Back
---
This year, marked the launch of the Lange 1 Anniversary timepiece at SIHH. A homage to Walter Lange, this piece marks the 25th anniversary since the vision of Walter Lange and his partner Günter Blümlein became reality. Anthony de Haas, the Director of Product Development for A. Lange & Söhne reminds us that it pays to be humble when paying tribute to an icon.
"The first Lange 1 was launched 25 years ago. It was a completely new watch and a new brand – it was a bit of special design, and it became an icon. At least that is what you and the press write…we don't call it an icon. It's not up to us to judge if it is an icon or not.
Over the 25 years we, of course, further developed the whole product family, with different variations and functions, and complications. Then we said, "what are we gonna do to celebrate?" You want to do something to celebrate because for us an important point was also the late Mr. Blumlein, one of the two founders along with Walter Lange."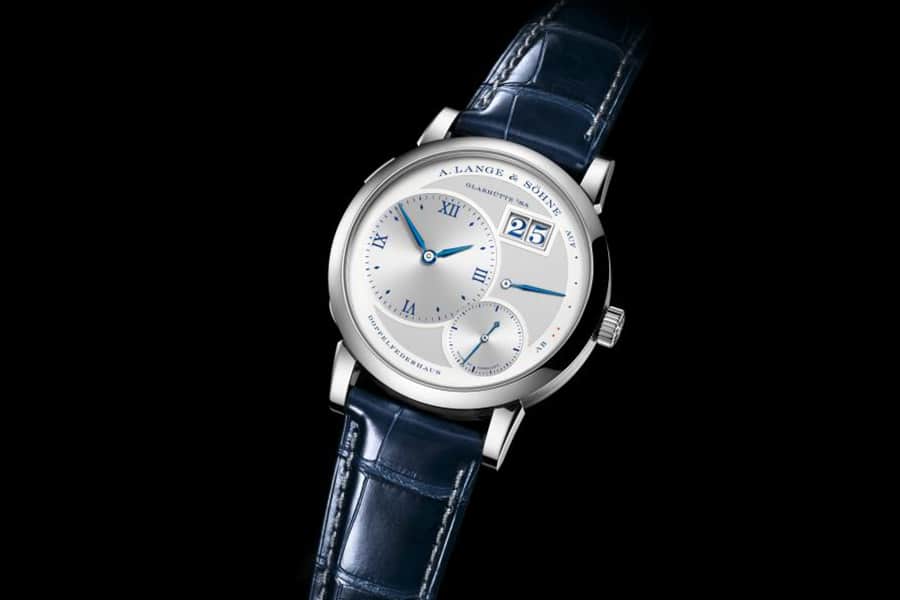 Anniversary pieces are a cornerstone of the horology scene, with many watchmakers celebrating their founders and contributors along the way. However, not everyone seeks this kind of reverence, according to De Haas.
"We spoke about Walter Lange and last year we had a homage to Walter Lange – he only died two years ago so we knew what we needed to say. But Mr Blumlein we never spoke so much about it, and we never mentioned him or made something in the watches that referenced him. He never would've loved it, to be honest. He said "Nonsense! The watch is the hero, not me", and actually it's the same for Walter Lange."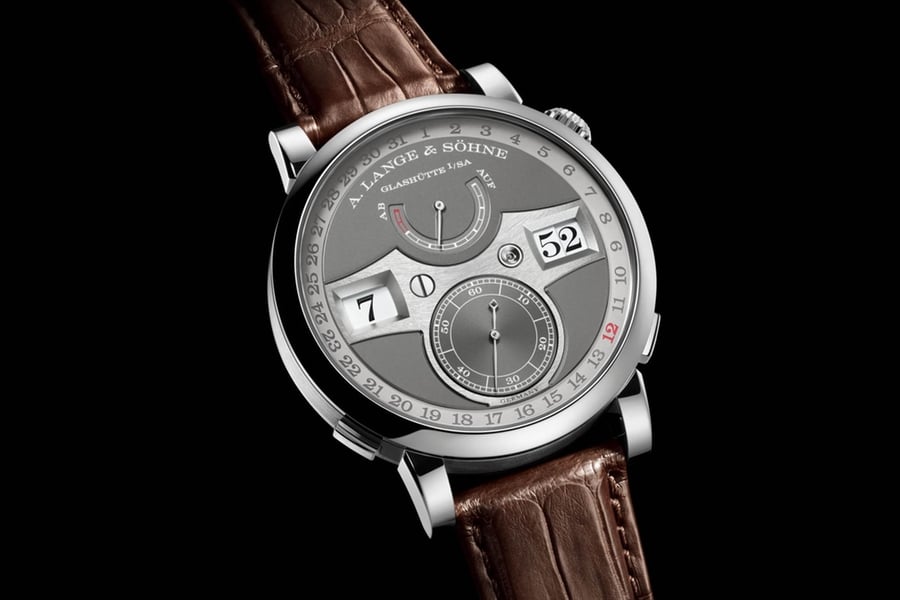 At this years SIHH, A Lange and Söhne unveiled the new Zeitwerk Date; a revolutionary piece for the brand with jumping digital displays for the hours and minutes and an extremely complex movement made whole by a constant force escapement. De Haas reminds us that innovating upon something as established as the Zeitwerk doesn't always play out perfectly.
"If you look back 10 years ago in May 2009, we presented it and we saw that watch as a niche product like "ah that is more for watch geeks" you know? It was digital and had the strange face, and we were a little "oh oh oh oh….you know?" It was so very exciting, and we so surprised by the reaction, by the feedback, and they go "Whoa this is great!", there were people like "oh I hate that". Fine with me, but the most was, "wow I love it, I want it, I hmm", and it was quite an expensive watch. Of course, you start thinking "Oh wow, maybe we could … wow, maybe it can become a kind of a family?" – if more ideas can integrate."
De Haas says the new piece as more powerful than it's predecessor, despite it being made thinner again, and tells us about the challenges one faces when innovating upon greatness.
"It's quite an innovation, you could call it, Zeitwerk next generation, or Zeitwerk 2.0. It's Crazy. Not thicker, 0.3 millimetres thin – thinner than the regular Zeitwerk. It doesn't sound much, but 0.3 millimetres is a lot for a watchmaker, and you feel it. And then you start thinking, "Oh wow, but it could be great" normally you have to pull the crown to set the time, and you kept turn for ages. Just, that's only the feeling, then we have integrated another pusher for the hour separately, and the date is not just a hand or something like that. It's a glass ring, and underneath there is a ring with a red segmentation."
Despite having played a heavy hand in the development of many timepieces within the last decade, De Haas revealed he doesn't play favourites when it comes to his 'children'.
"I have 2 daughters, two girls. I can't tell you which is favourite." he joked.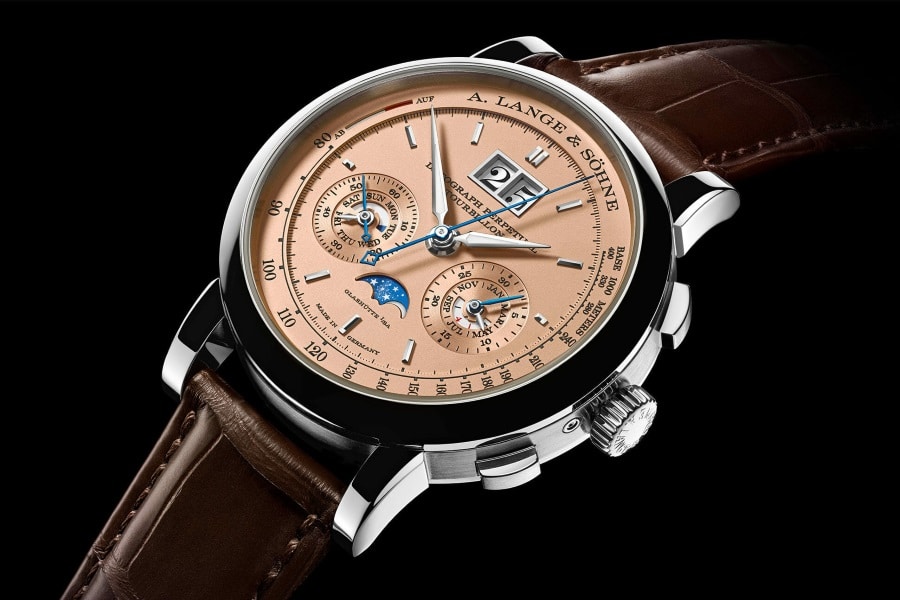 "But it is truly very hard. I have different favourites because each watch for me has a story. The Datograph, I could say yeah that's a favourite. The standard first Datograph. Why? That was the first Lange & Söhne  watch I had in my hands, and I so hammered by the looks and the movement, as a watchmaker, and it was Mr. Blumlein showed it to me."
In a sea of timepiece tributes, some whose only key difference is an aesthetic change, A Lange & Söhne use looking back as an opportunity to move forward. Their newly unveiled pieces are so much more than the sum of their parts thanks to the rich, albeit sombre, history that flows through the veins of the brand and if this year's efforts are anything to go by, the Germanic masters of time at A. Lange & Söhne are just getting started.
World's Thinnest Watch: $1.8 Million Richard Mille RM UP-01 Ferrari Unleashed
---
You'll also like:
G-SHOCK Full Metal 5000 Lineup Cops a Five-Shade Upgrade
The Wind Up – Watch News #126
10 Best Vincero Watches: The Ultimate Budget Alternative
UNDONE x Batman Quantum Collection is Worthy of the Dark Knight's Arsenal