INTERVIEW: Baume and Mercier COO Daniel Braillard on the Clifton Club Baumatic
Curious by nature, Daniel Braillard dropped everything he was doing and spent six months roaming around Latin America in his mid-20s. Upon his return, that relentless curiosity and passion for a challenge brought him to the watch industry, eventually landing him a job at Swiss luxury watchmaker Baume & Mercier. Nothing has been quite the same for either the brand or its current COO since.
While Baume & Mercier has nearly 200 years of history behind it, the brand has done pretty much everything but rest on its laurels since Braillard came onboard. For proof, look no further than the iconic Clifton Baumatic, which is our pick as the standout product from the Baume & Mercier range. More than a stunning timepiece, it might very well be the most affordable COSC-certified watch we've ever come across.
Available in various models, the Baume & Mercier Clifton Baumatic balances timeless design with superior mechanics to elegant perfection. Features include a stunning dial face in white, warm white, gradient blue or black, with clean markers, satin-finished case, sapphire crystal caseback, and remarkable five-day power reserve. Most variants retain a purposefully minimalist vibe, though models like the 10470 crank things up a notch by way of perpetual calendar function with a moon phase aperture. No matter which model you land on, you can peer through the transparent caseback window to witness the brand's mechanical in-house movement in all its automatic, self-winding glory.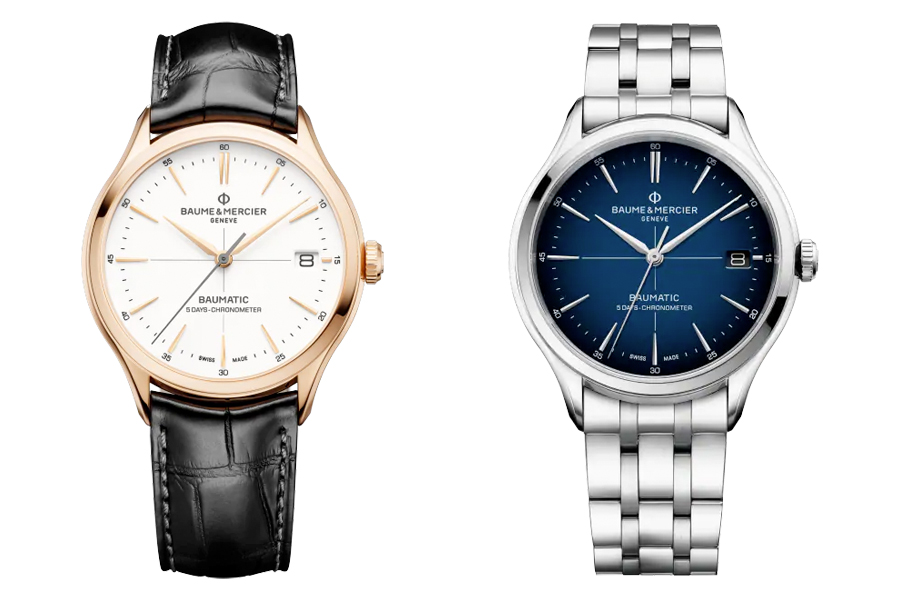 Meanwhile, one can draw a direct line between the Clifton Baumatic range and Braillard's role at the company. When he came aboard 20 years ago, he was "first in charge of everything linked to development of new product." Soon after, he set up the watch assembly workshop, paying close attention to production, after-sale service and distribution. "I have the opportunity to drive the entire life cycle of the watches from the first development until the maintenance and the repair of the watches."
With a background in civil engineering, Braillard took a technical and intensive approach toward watchmaking early on. Ultimately, he wanted to keep as much of the production in-house as was humanly possible, something that a number of modern brands strive for. Eventually, it would lead to the development of Baume & Mercier's first in-house movement. But first, there were a number of obstacles in the way.
Describing the journey, Braillard drew upon "the four big headaches of the watch industry" and how they pertain to mechanical movement. Elucidating, he said, "It seems that for technical reasons it was difficult to improve the precision of the watch, the power reserve, but also all the problems linked to magnetism. And these days we are confronting magnetic fields everywhere. And also the fact that, as everything is mechanical inside the watch, we need to regularly service the watch."
Baume & Mercier found a solution with help from the Richemont group, its parent company. Braillard explained, the Richemont team "showed us proof of concept with some innovation and then we thought, now, with this new innovation, we will be able to solve those problems. And we are starting to work with Richemont manufacturer, ValFleurier, specialised on mechanical movement. With them, and based on Baume & Mercier's own specifications, we have started the development of this new movement. And thanks to new materials, new lubricants and also new technologies, we have been able to develop and produce this incredible Baumatic."
---
Featured Video from Man of Many
---
Powered by the brand's new in-house movement, the Clifton Baumatic became an instant triumph. According to Braillard, the movement itself was "recognised as a reference in terms of quality, durability and performance." Gradually, he and his team hope to make the movement the "principal engine" for a number of Baume & Mercier's best-known watches. That would include the signature Clifton as well as the luxurious Classima range.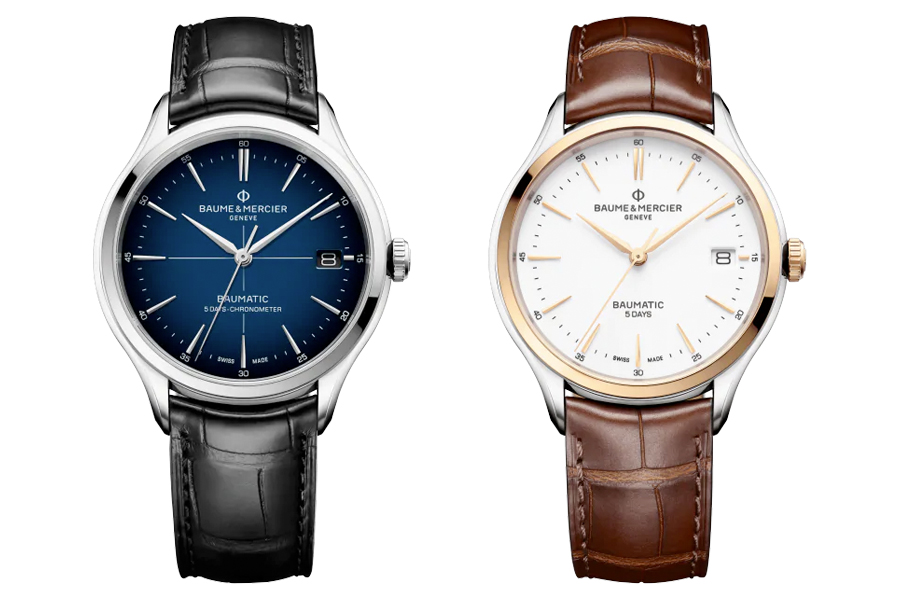 When asked what gives Baume & Mercier its qualitative edge, Braillard replied that the brand has always been "concerned about not just producing or developing a beautiful new watch, but (the watch) must be efficient in performance….we consider that the watch will be there for years and years and years, so we are servicing watches that come back in our workshop in Switzerland and they have more than 20, 30, 40 and even more something years…some clients don't give enough importance to the organisation of the brands in regard of the after-sale service and the ability to serve the service on the long time period."
Honing in on the Baume & Mercier Clifton Baumatic, Braillard described the watch as "classic" and "delicate" before going into greater detail: "It's the cost precision, very precise, wow. But then for me, it's even more important for the thing that we can't see. The ability of the watch to not be stopped by magnetic fields."
Speaking of precision, the Clifton Baumatic hopes to soon incorporate a new Aero-grade lubricant, which can function perfectly for ten years or more. That would mean customers could go for longer periods of time without having their watch serviced, amongst other things. Meanwhile, current Baumatic customers only need to have their watch serviced once every five to seven years, an impressive feat in and of itself.
Regarding the new lubricant, Braillard explained, "We've tested after seven years with the current lubricant and after 10 years of simulation with the new lubricant. And you can see directly the improvement and I think it talks for itself. But this is very difficult to explain to a customer in the shop. And this is maybe the most challenging part of our project. And that's why I'm always very happy when I'm able to explain that and to do training also for (sales) force people to understand."
Potential improvements notwithstanding, the Clifton Baumatic is already a truly fantastic watch. Classical by design, COSC-certified, and indisputably affordable, it represents a new chapter from an already storied brand. Its iconic movement starts at ValFleurier before making its way down to Braillard and his small team, who assemble everything internally. In the COO's words: "We are able to not be a big, big, big brand with millions of people, but we have the right people who can master all the very important steps. This is our philosophy and the way we are organised."
---
Featured Video from Man of Many