Jaeger-LeCoultre Launches World's First Four Face Watch
Jaeger-LeCoultre's Reverso model is one of the Swiss luxury watchmaker's most revered timepieces, and rightfully so. The innovative watch brings a level of sophistication and complexity to modern horology that few other marques have achieved or even attempted, however, this year JLC has stepped things up. At Watches & Wonders 2021, the Swiss icon unveiled the world's first watch with four functioning display faces, the white gold Reverso Hybris Mechanica Calibre 185.
You'll also like:
Best Watch Releases of Watches & Wonders 2021 – Part 1
Best Watch Releases of Watches & Wonders 2021 – Part 2
Best Watch Releases of Watches & Wonders 2021 – Part 3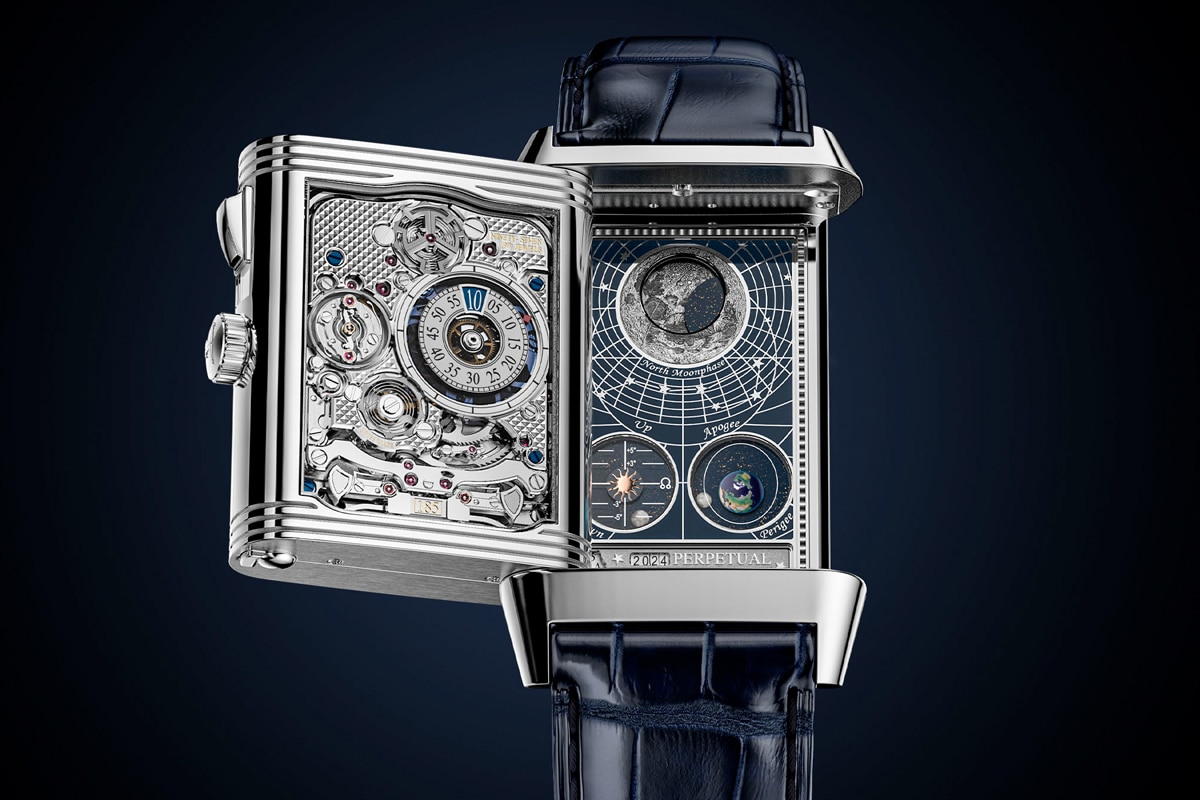 Sporting a mind-boggling level of innovative technologies that reportedly required 12 filed patents to be produced, the latest update to the Reverso line is utterly breath-taking and incredibly exclusive. Limited to just 10 pieces worldwide, the Reverso Hybris Mechanica Calibre 185 builds upon the first Hybris Mechanica from 2003. This time around, the watch cops a white-gold-constructed, flippable double-faced case, which features a floating tourbillon at the 7 o'clock position that ensures all indications are synced, even taking into account leap years.
Measuring in at 51.2mm by 31mm, the new release is slightly larger than others in the Reverso lineup, however, with the amount of tech housed within the case, it's hardly a surprise. The arrangement allows all of the 11 complications enough room to breathe visually, keeping the iconic art deco layout legible.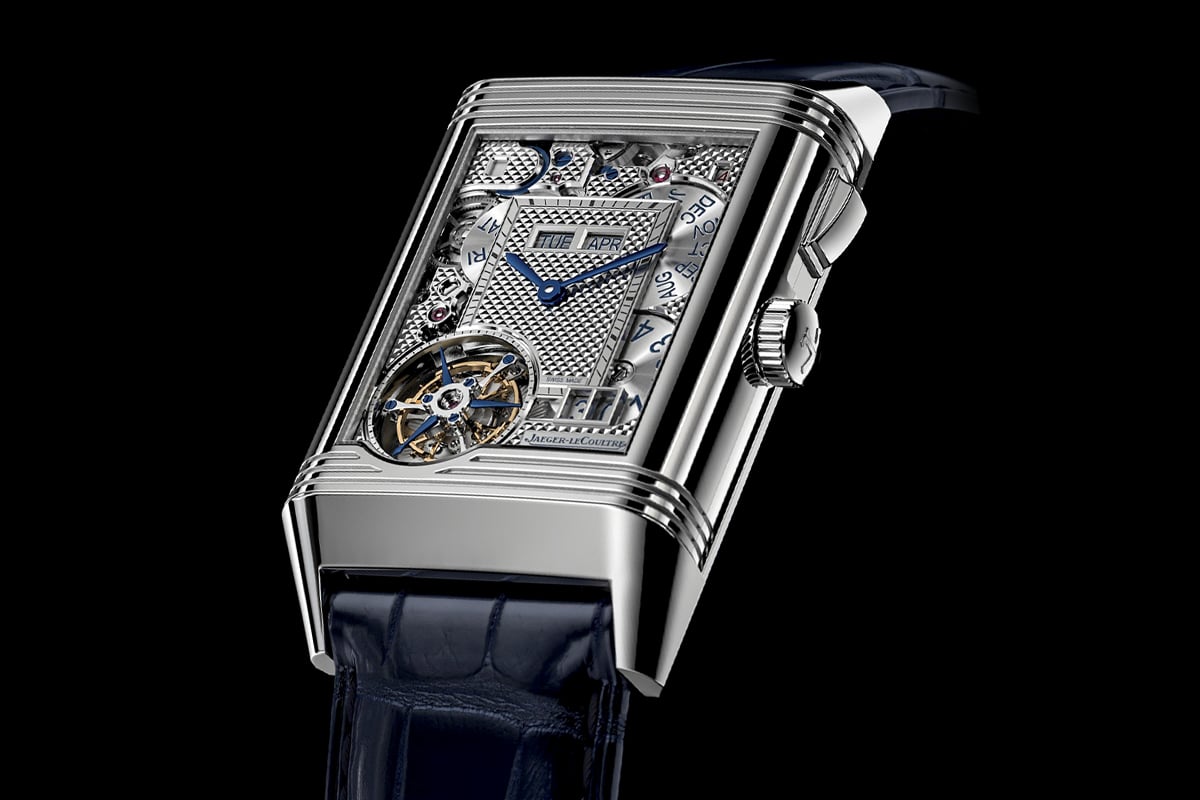 On the front face, you'll find a perpetual calendar, while the verso face offers a second time display in a jumping-hours and peripheral-minutes format. Flip things inside out and the third face showcases three moon phases — the synodic cycle, the draconic cycle, and the anomalistic cycle — with the southern hemisphere moon phase visible on the case back.
Perhaps most impressive of all, the white gold Reverso Hybris Mechanica Calibre 185 is able to determine astrological events such as eclipses and super moons. The upper of the interior face that displays the phases of the moon in the Northern Hemisphere corresponding to the age of the Moon in the synodic cycle requires only one adjustment after 1,111 years. Underneath it, there is a 3D Sun orbited by a hemispherical Moon referencing the draconic cycle where it intersects with the Earth's orbit around the Sun.
Understandably, there is a lot going on with Jaeger-LeCoultre's latest release. Ever the innovators, the Swiss watchmaker is keeping its eye on the pursuit of horological excellence. The stunning timepiece is powered by a manually-wound Jaeger-LeCoultre Calibre 185 movement with a 50-hour reserve.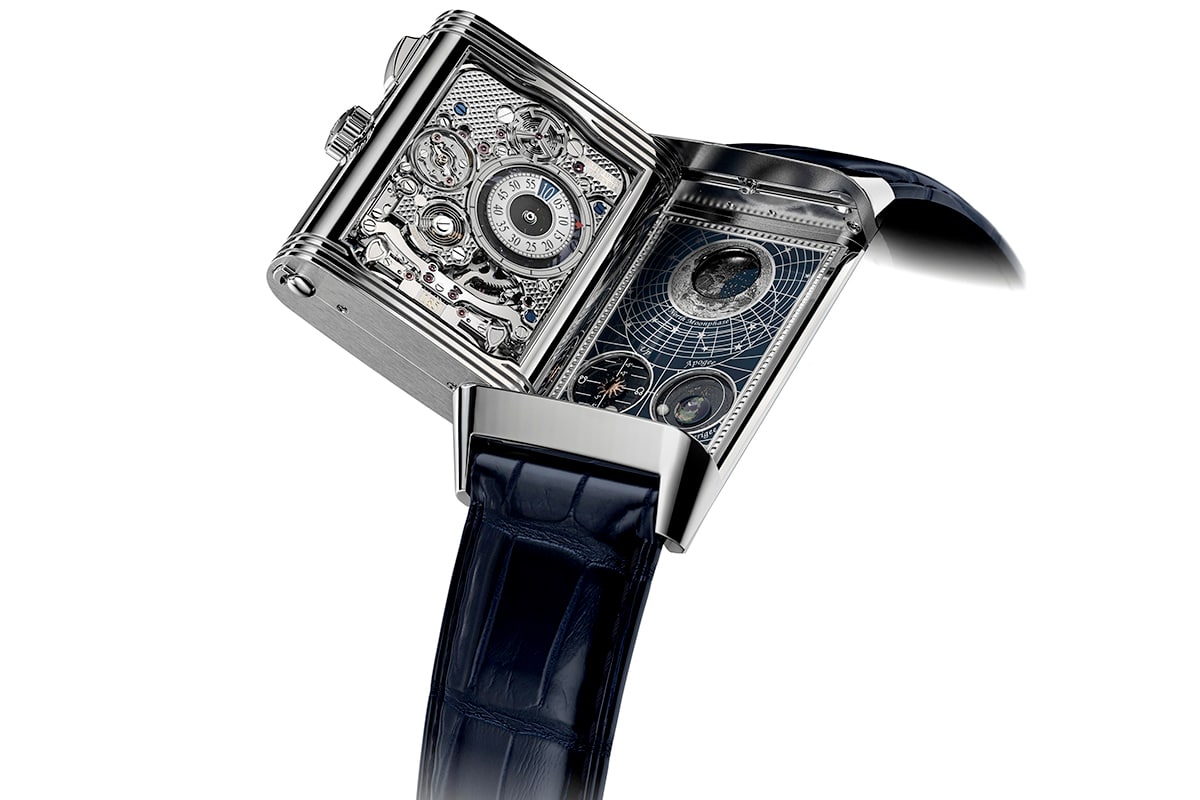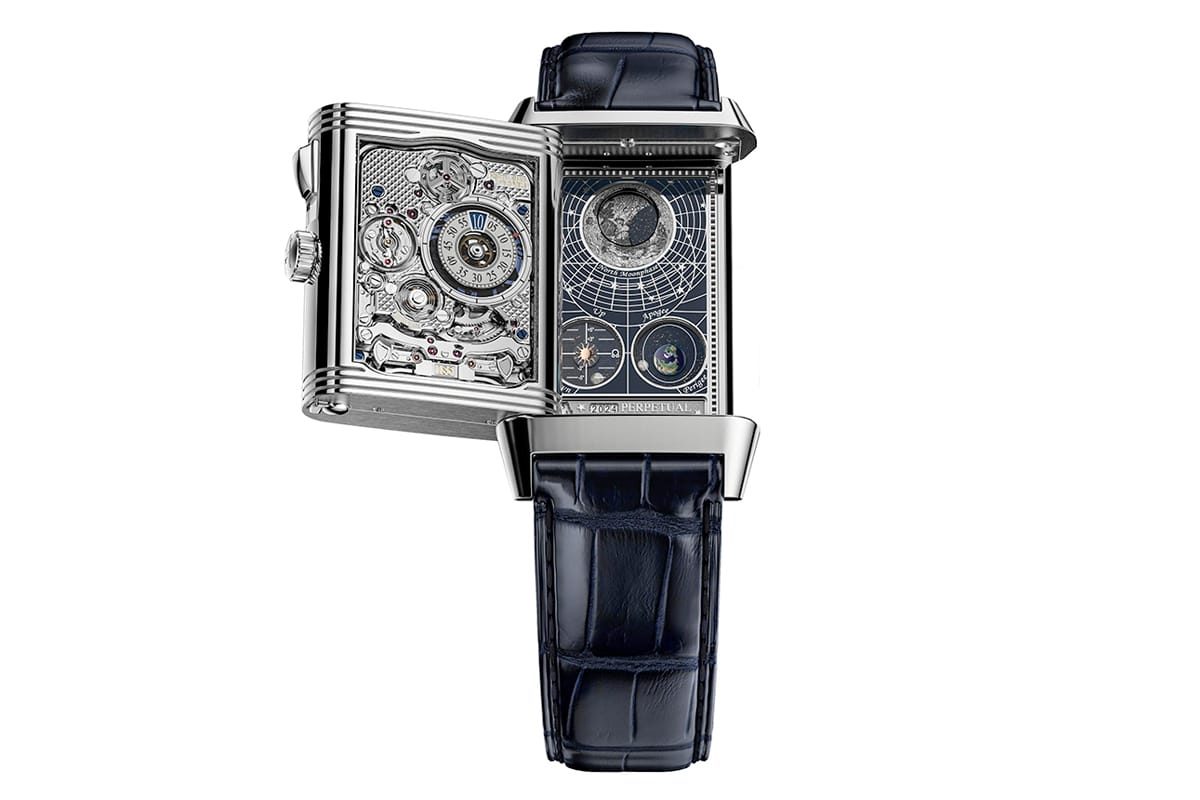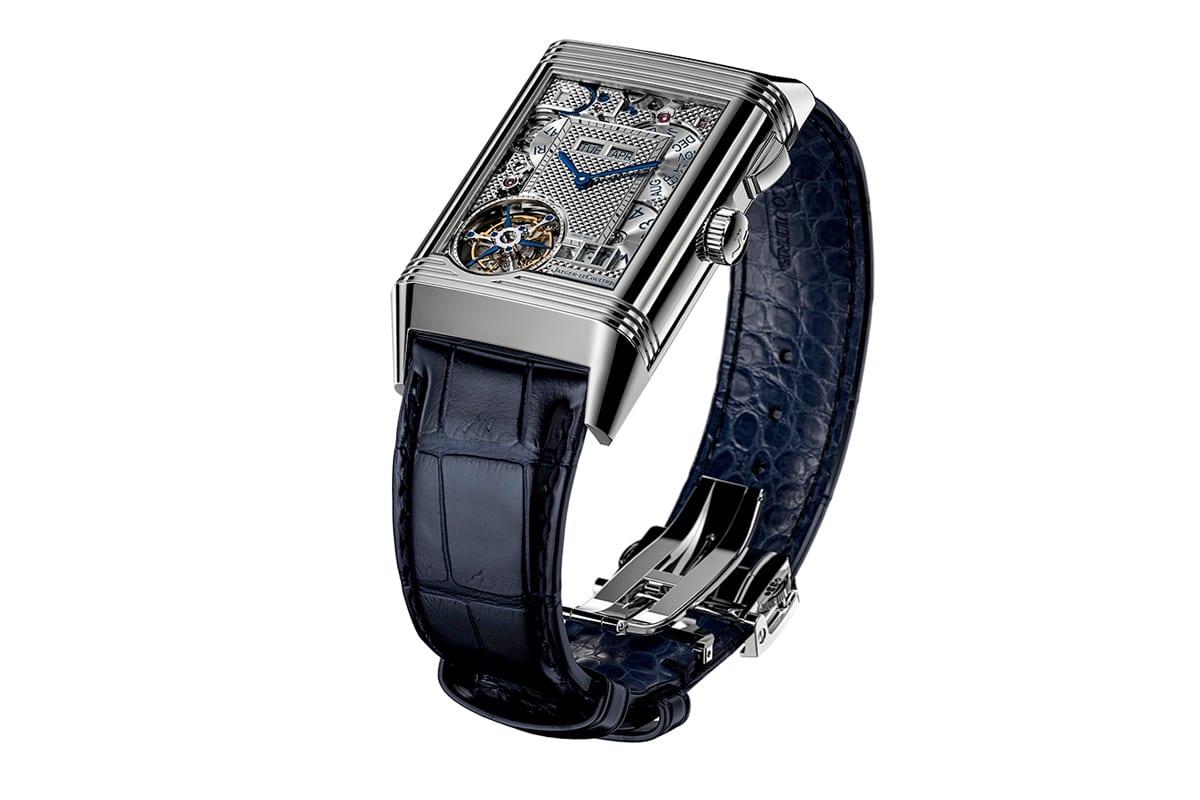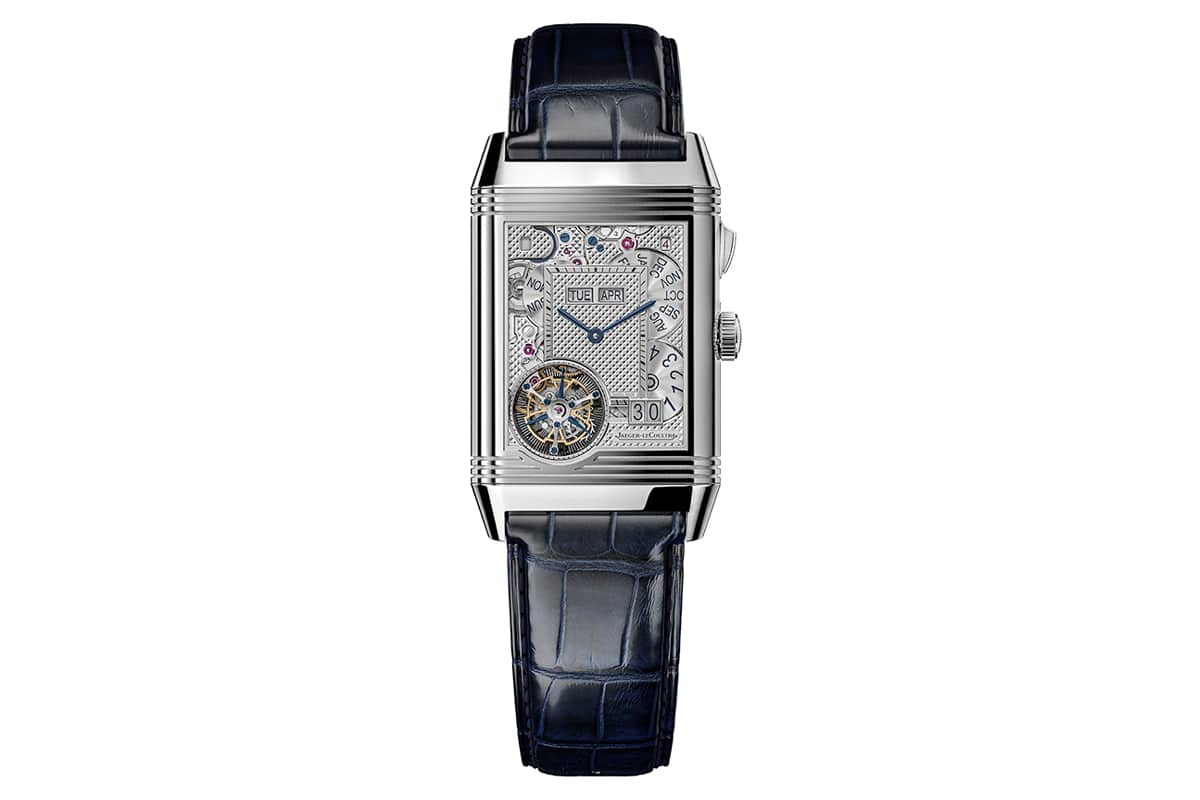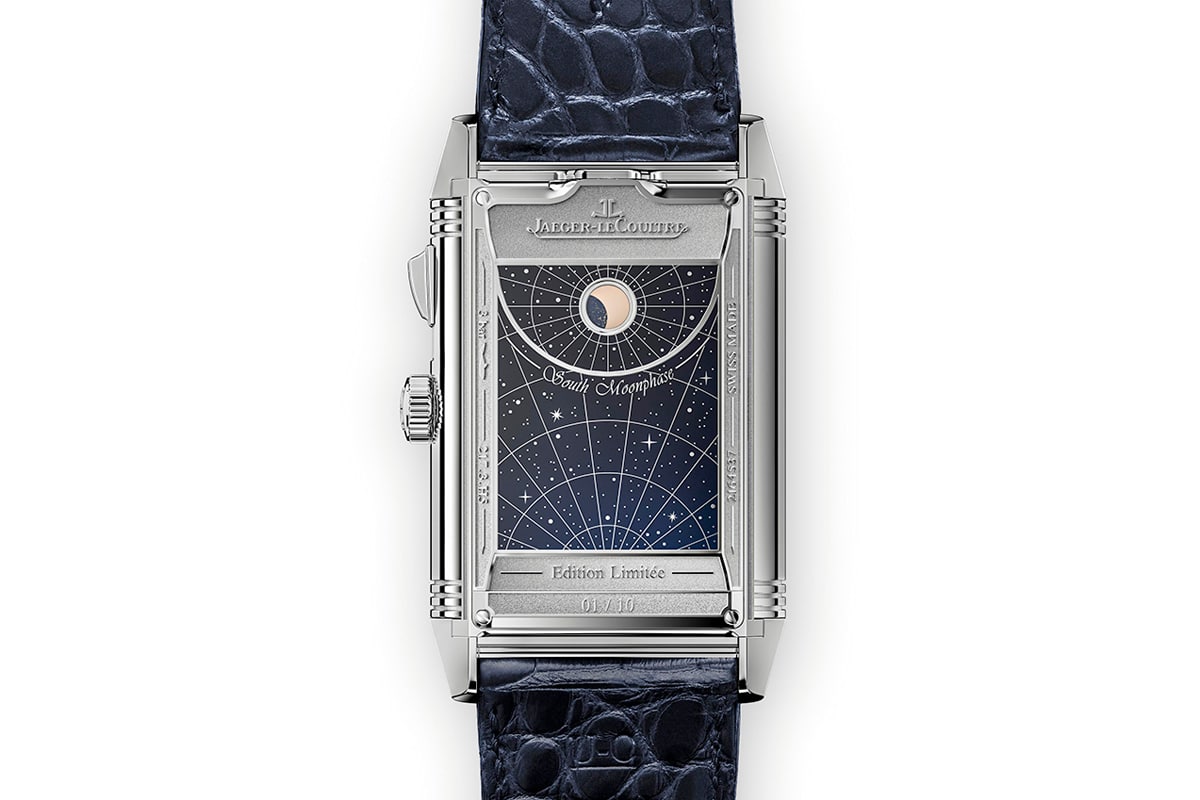 You'll also like:
Best Watch Releases of Watches & Wonders 2021 – Part 1
Best Watch Releases of Watches & Wonders 2021 – Part 2
Best Watch Releases of Watches & Wonders 2021 – Part 3