Use code "manofmany" to enjoy 10% off sitewide at nove.com
You don't have to spend a small fortune on premium Swiss horology when you can pick up a stunning timepiece from Nove instead. Since their very beginnings, the boutique watchmaker has delivered unprecedented design and performance for the respective price range. Every release is underscored by a palpable sense of passion, which isn't to mention the brand's philosophical approach toward time itself. With their new Atlantean, the minimalist mastery continues in full stride and so too does the exceptional performance. One look at these watches and their adjoining specs and you'll think there's a zero missing from the price tag…but there's not.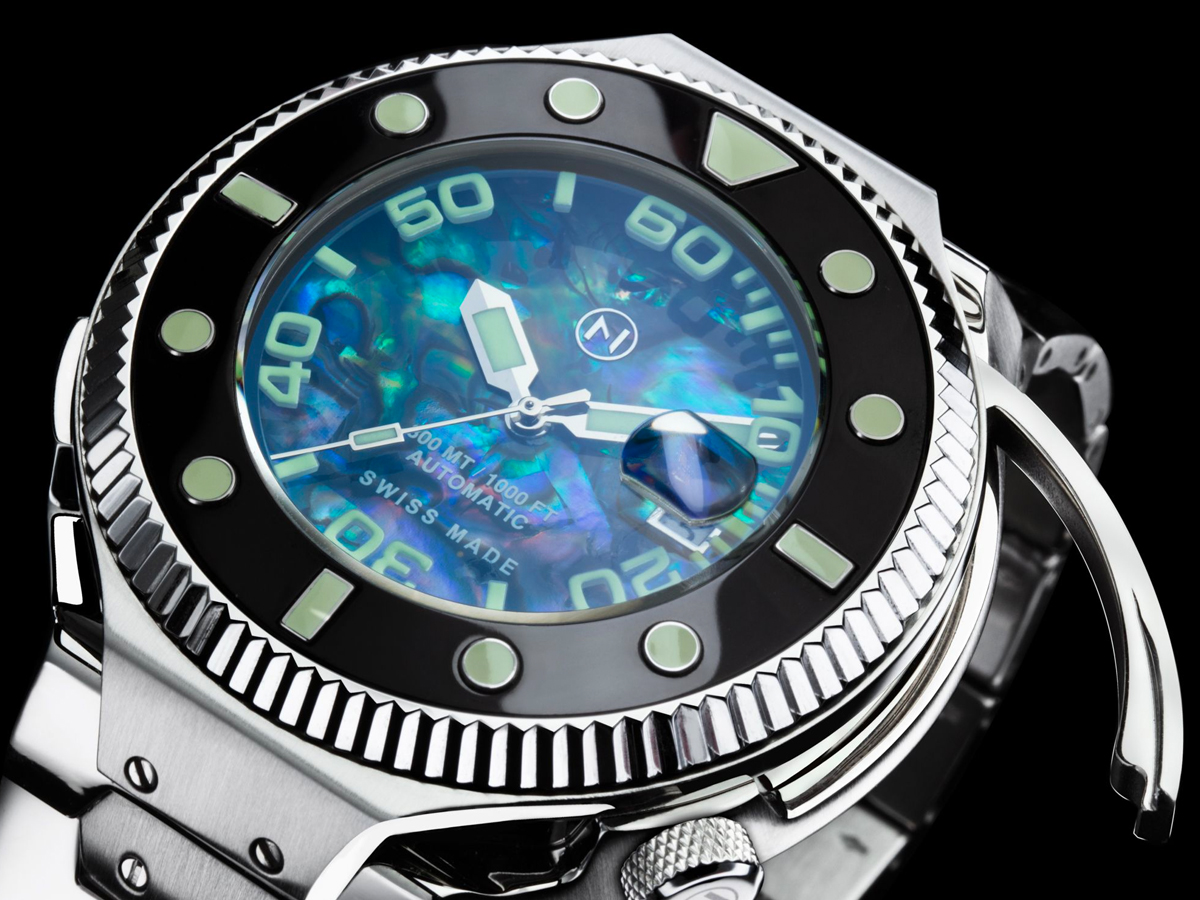 Made to withstand 300m of pressure and illuminate for ultimate deep-sea adventure, the Atlantean excels on every front. Each model is handcrafted in Switzerland from stainless steel with an abalone shell dial for precision pioneering. Unlike typical Nove watches, these ones feature a sweeping second hand but that doesn't interfere with their minimalist essence. Similar to their acclaimed peers, they strike an expert balance between seeming contrasts, rendering massive impressions out of subtle detail. Not so subtle is the reflective abalone shell dial and its luminescent features, which put these watches in a class of their own.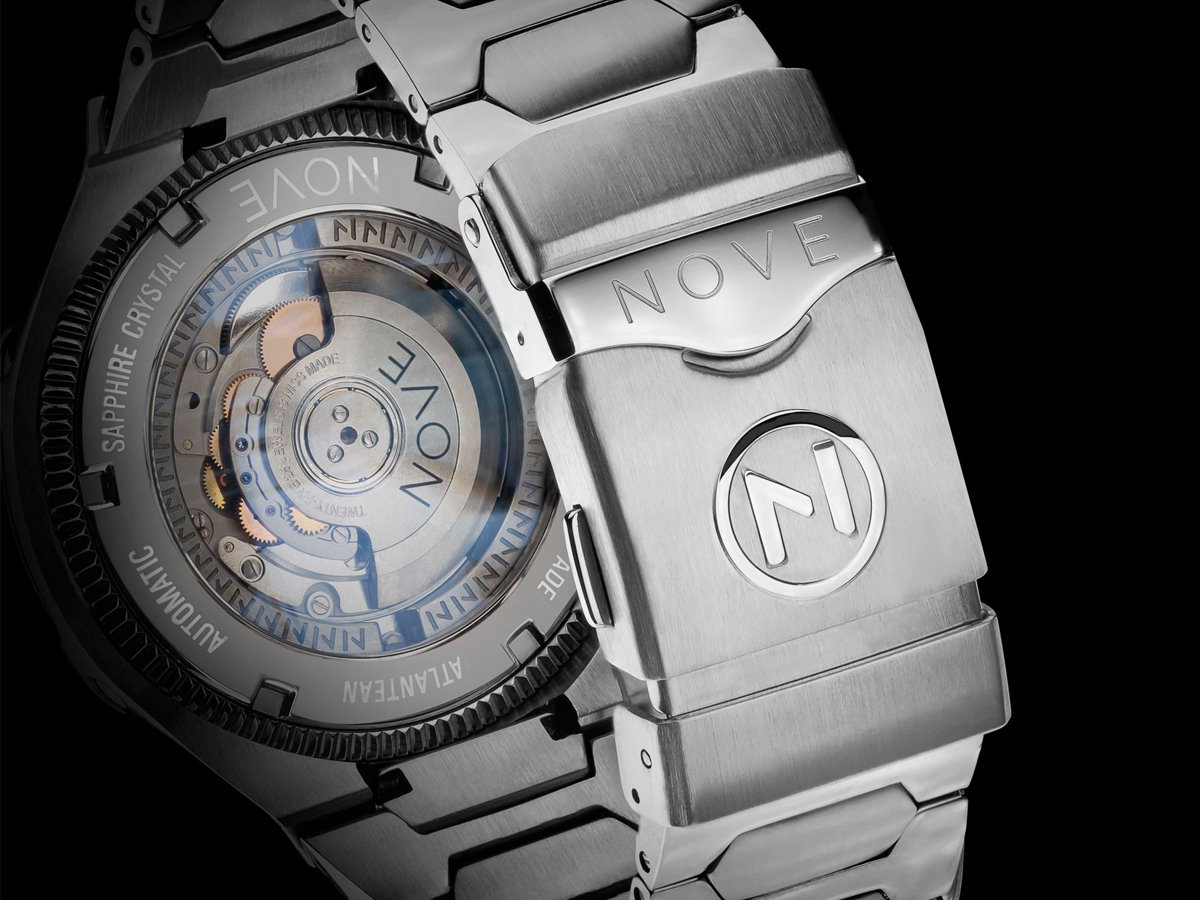 Matching the Atlantean's visual boldness is the kind of design and performance that you'd expect to find from watches that cost double the price. Not only can each model easily manage pressure up to 300m (1000ft), but it features a unique lock handle on the side of the case, which enables the release and rotation of the inner bezel. Once you land upon your desired position, the handle locks and seals the gasket. Inspired by classic deep diver pressure helmets, this feature allows you to control and read the inner numeral dive minute counter and real-time indexes in deep-sea terrain.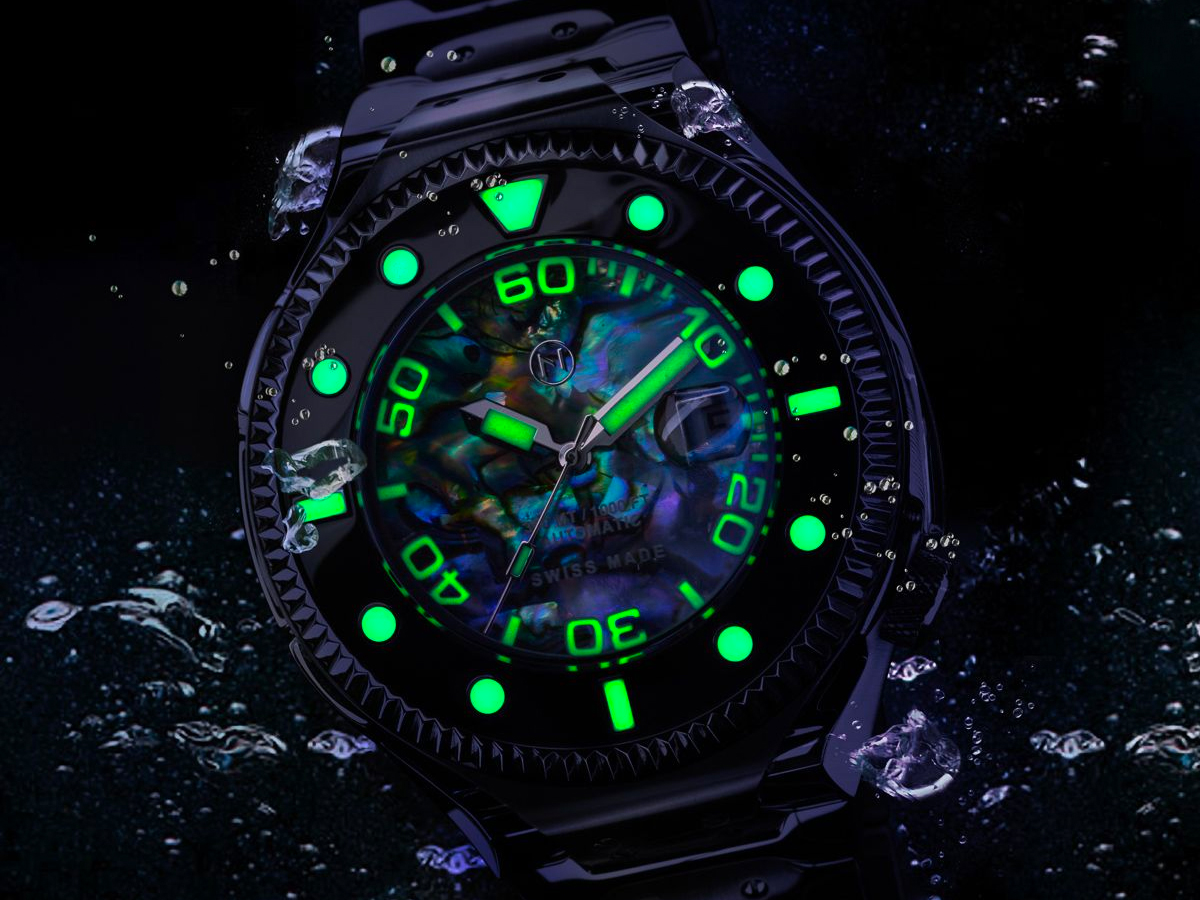 Powering the Atlantean is Swiss Ronda R150 Automatic, a groundbreaking movement that debuted at Baselworld a few years back. Along similarly robust lines, Swiss Super Luminova has been applied to achieve the highest level of vibrancy, so as to deliver absolutely legibility under the darkest of conditions. Even when not illuminated, the abalone shell dial simply pops like few we've ever seen. On land or in deep sea, these pieces are as bold and fascinating as the mythical kingdom from which they took their name.
Nove's Atlantean currently comes available in two models, one in black and one in stainless steel. Both measure a sizable 50.5mm in diameter with stainless steel on the case, bezel, and band, along with scratch-resistant double curved sapphire protection. Minimalist detailing adorns the illustrative dial window and turns the piece into a compact work of art. Put simply, there's nothing quite like this collection and that's definitely the point.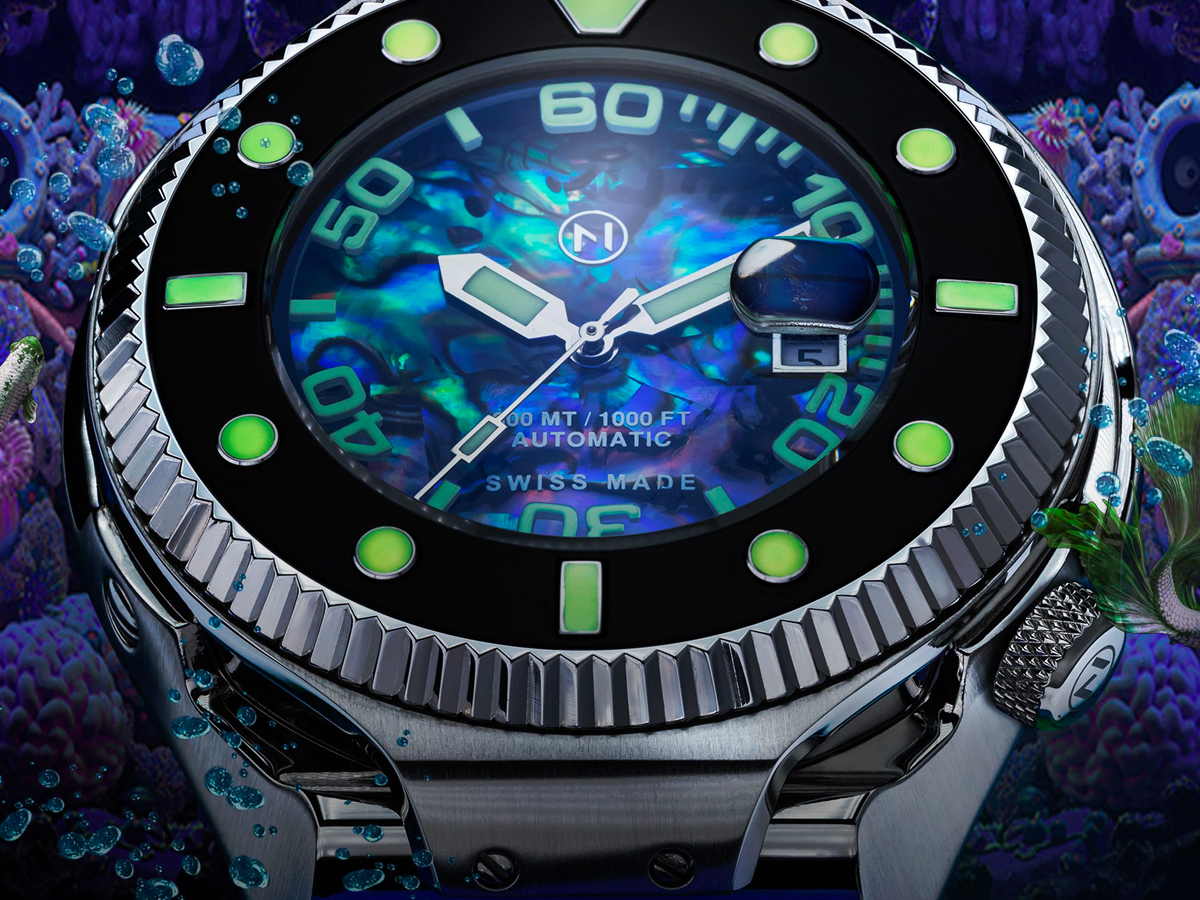 Precise and innovative engineering further distinguishes the Atlantean and helps drive home its impressive performance. If you were to glance at the spec sheet alone, you'd expect to find a watch that's well over a thousand bucks. Instead, the models cost US$690 and US$710, respectively. But that's just how Nove rolls. For all the stylish adventurers out there, you've just discovered your latest acquisition.
Use code "manofmany" to enjoy 10% off sitewide at nove.com