The Latest REC Watches Incorporate Parts From Original RWB Porsche 911s
Layering history and design to superb effect, REC Watches are unique in more ways than one. The letters REC stand for "Recover, Recycle, Reclaim" and they summarise the brand's modus operandi. Specifically, the watchmaker incorporates iconic vehicle parts directly into their actual pieces. No two watches are exactly the same while the brand itself strikes a completely distinctive chord. Like we said: unique in more ways than one!
Step one is recovery, which involves tracking down salvaged cars from around the world. REC looks for iconic vehicles such as vintage Porsches, learning as much about the origins and previous owners as possible. Step two is to recycle and it means preserving both precious vehicle parts and their natural patinas. Last but not least is the reclaim process, during which the brand repurposes the auto parts as details in a new timepiece.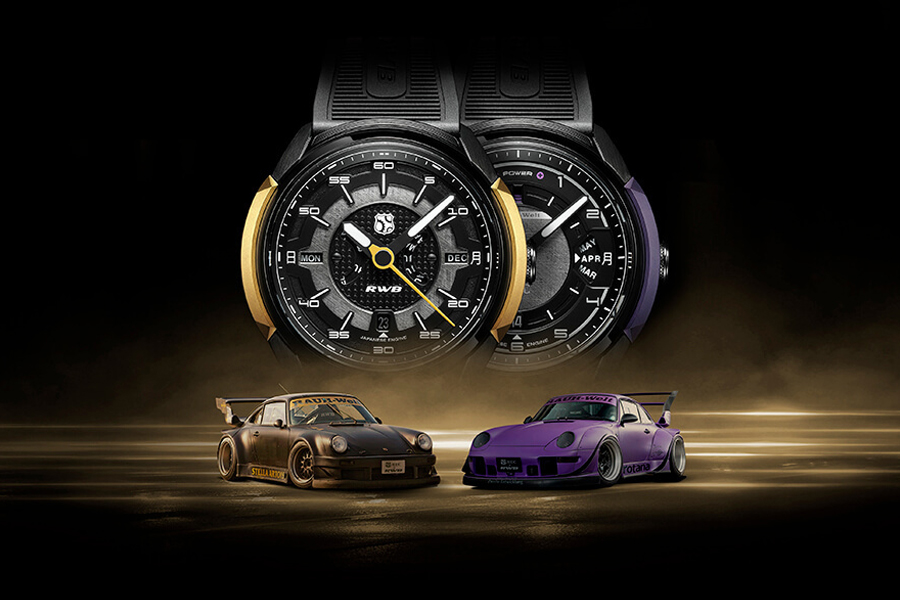 Due to patina variations in the recycled dials, every single REC Watch is slightly different than its peers. What remains consistent is the genuine sense of history and personality underpinning each model. Take a deep dive into the source vehicles from which these materials were culled and you'll discover a treasure trove of automotive trivia. Meanwhile, these watches are built to last, beautifully designed, and powered by solid mechanics, achieving the best of all worlds.
REC's latest and greatest offering is The 901 RWB Collection, which incorporates parts from original RWB Porsches. The RWB stands for RAUH-Welt BEGRIFF, the Japanese fine-tuning company of Akira Nakai, who turned Porsche 911s into some of history's coolest cars. An absolute legend in the drifting community, Nakai-san specialised in custom wide-body kits and extreme fenders and did most of the work by hand.
Akira Nakai's first full conversion was the RWB Porsche 911: Stella Artois, which debuted in 1985 and paved the way for future projects. Decades later, REC went straight to the source by visiting Nakai-san's garage in Kashiwa, Japan, and procuring original metal from removed car hoods. They punched that raw material directly into watch dials and the 901 RWB Stella was born.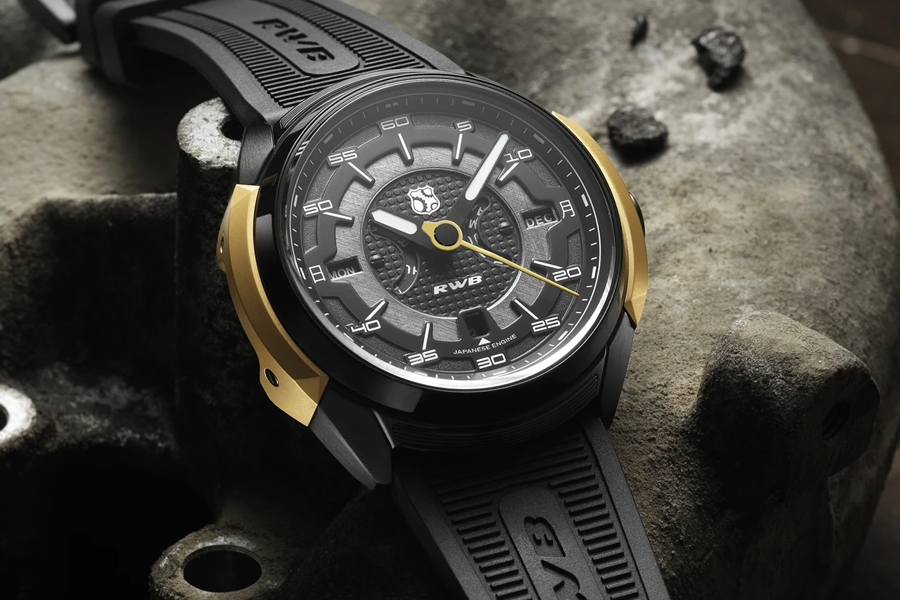 901 RWB Stella
In addition to its handcrafted metal dial, each 901 RWB Stella features sapphire glass protection and a case of 4-piece PVD-coated stainless steel. Under the skin is automatic mechanical CAL. 9100 movement with 40 hours power reserve. The watch took two years to create and it's limited to just 305 pieces. Available now to pre-order.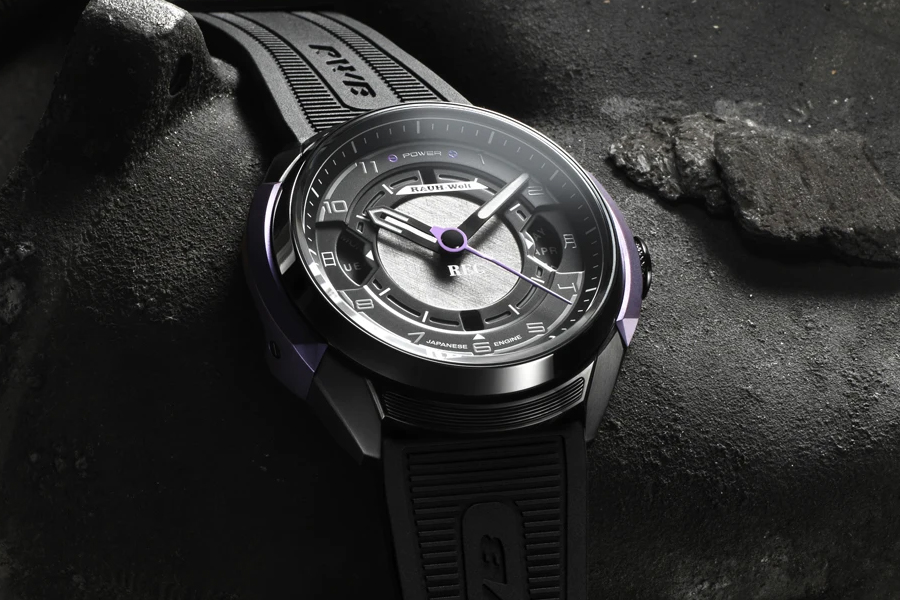 901 RWB Rotana
If only the most outrageous vehicle DNA will suffice, then REC's 901 RWB Rotana is calling your name. It incorporates metal from Akira Nakai's personal racer, a sleek purple beast called the RWB Porsche 911: Rotana. The watch is similarly stunning. Flanked by purple accents and perched under sapphire glass is a fitfully sporty dial face of pure Rotana metal. Like its sibling, this one's limited to just 305 units.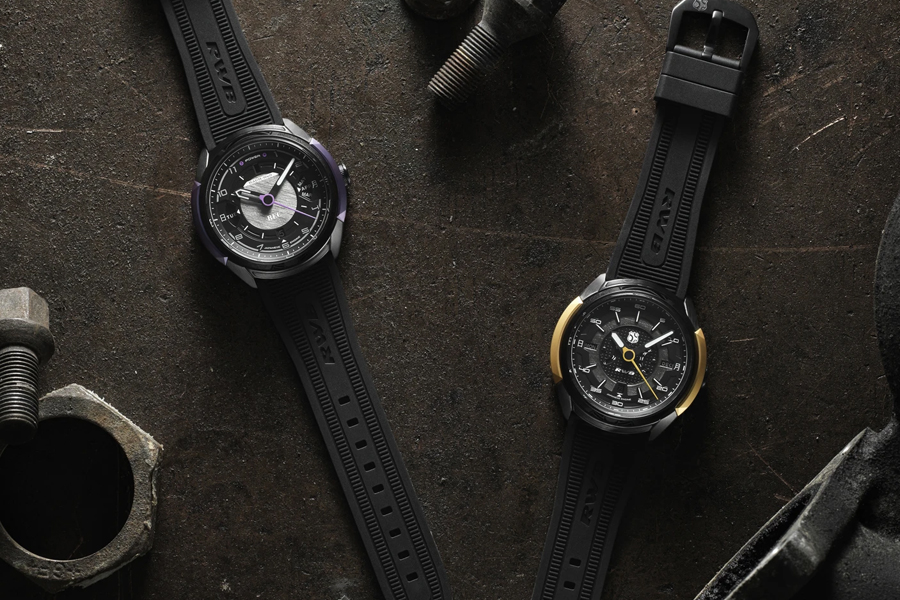 What REC Watches has managed to do with The 901 RWB Collection is extraordinary. These are not loud or gimmicky watches by any stretch. Instead, they rely on signature materials and choice details to drive home a sense of meaning and a sporty aesthetic. They don't just tell the time. They tell a story. And it's a terrific story at that.