Amazon Finds March 2018 – Modern Home Bar
Sure, you can go out and deal with the long waits, the overpriced drinks and the lackluster service, or you can spare yourself the trouble by setting up shop at home. For that, you'll need a range of modern home bar essentials. Don't just hop onto Amazon and wing it–let us be your guide instead. Check out our list of Amazon Finds below. Your guests will be glad you did.
You'll also like:
Amazon Finds May 2018 – Home Office
Amazon Finds October 2018 – Modern Home Bar
Amazon Finds December 2017 – Essentials For an Epic New Year's Eve
Oblique Wine Bottle Holder
Precision machined from aircraft grade aluminium, the Oblique Wine Bottle Holder delivers unfettered functionality and no shortage of minimalist style. This duly modern cantilever holder fits most standard bottles, hovering them perfectly in mid-air.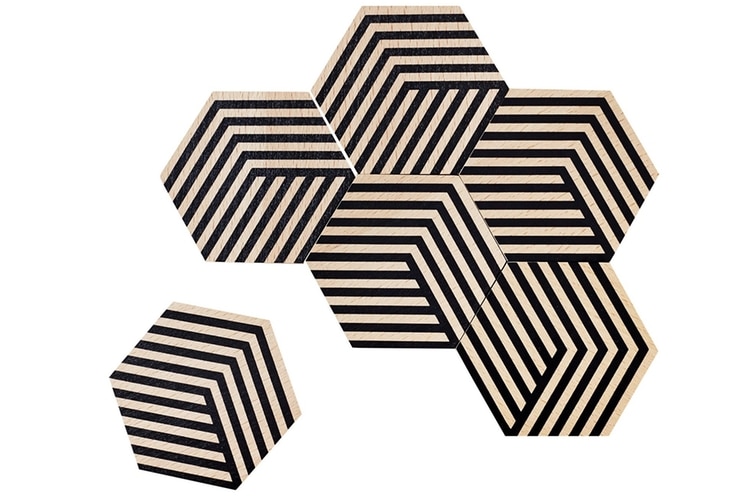 Areaware BOTT2B Table Tiles
Touting a downright striking pattern, the Areaware BOTT2B Table Tiles merge to form a brilliant mosaic on your table. Each set was designed by Bower exclusively for Areaware. Find the pattern that speaks to you and display accordingly. It can also conveniently be used as coasters.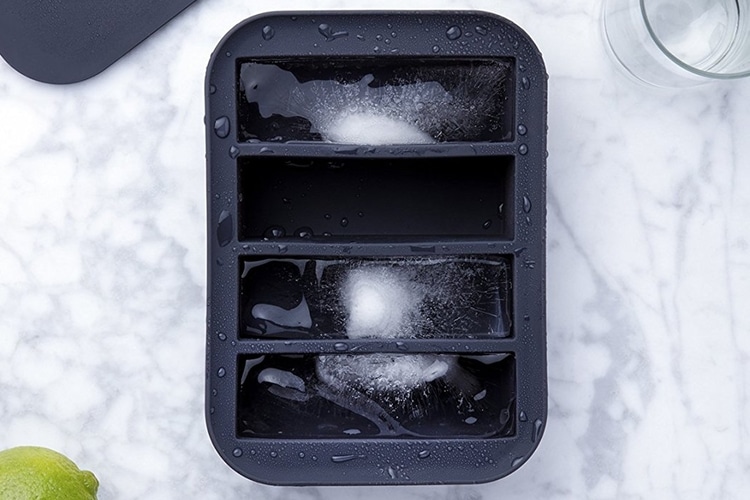 Peak Ice Works by W&P Design, Collins Ice Cube Tray
Calling all collins fans–W&P Design crafted an ice tray just for you. Specifically, the Collins Ice Cube Tray makes four prolonged ice spears designed to fit in a collins or highball glass. Included with purchase are adjoining lid blocks to keep out any free radicals, while an internal, FDA-approved steel frame eliminates the mere possibility of leakage.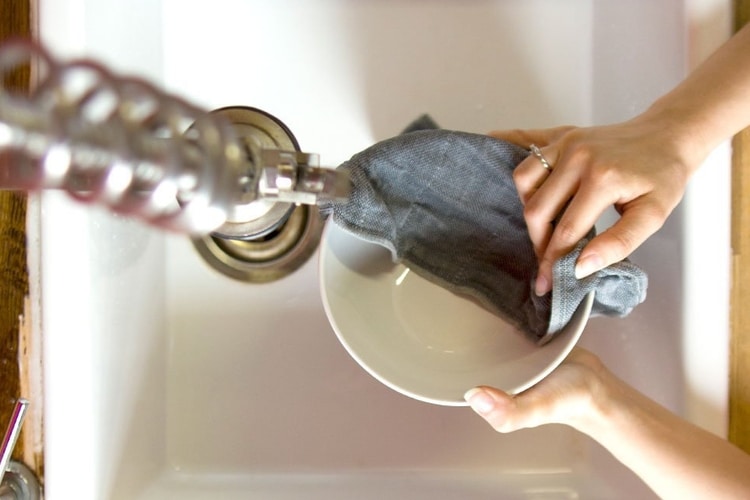 Nawrap Binchotan Dishcloth
With high-grade Binchotan charcoal incorporated into its fibres, the Nawrap Binchotan Dishcloth is both naturally absorbent and anti-bacterial. It was made using traditional Japanese weaving methods. Suffice to say, this is not your average dishcloth!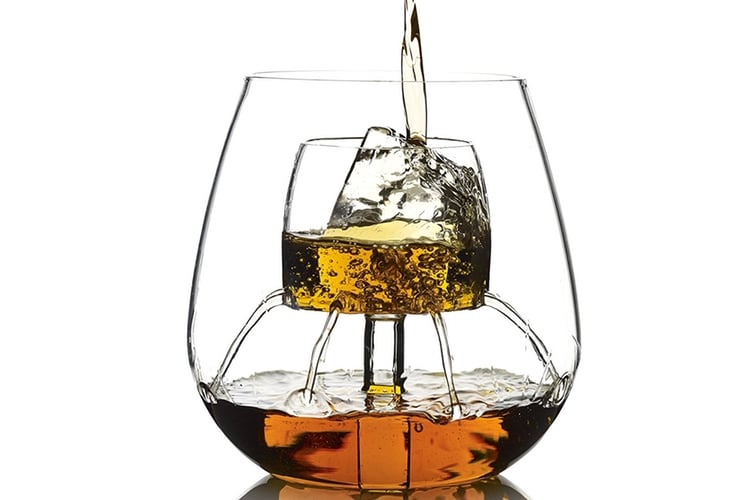 Stemless Aerating Wine Glasses by Chevalier Collection
Impress the connoisseurs in your life by equipping your home bar with these stemless aerating wine glasses. Each one is made with durable, dishwasher-safe Pyrex Glass, resulting in all the more functionality.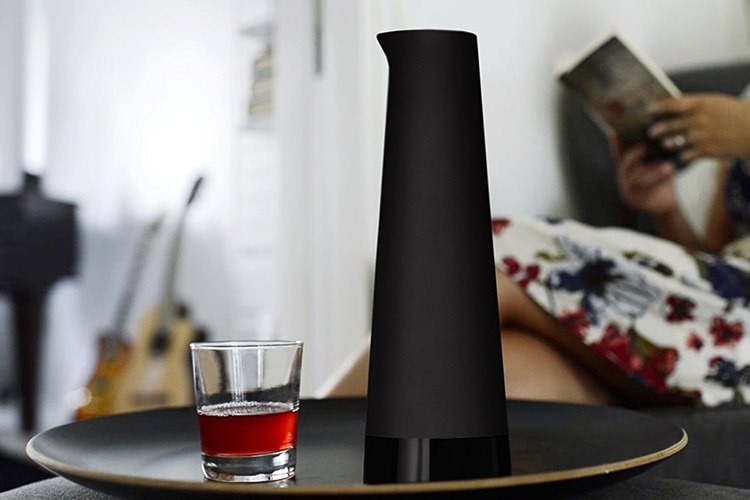 Magisso Naturally Cooling Ceramic Carafe
Rocking an elegant aesthetic, the Magisso Naturally Cooling Ceramic Carafe is the perfect drinking accessory, especially when you taking that drinking outside. Soak the product for a few minutes in water, and then watch (or taste, rather) with relish as it keeps contents cool for hours at a time.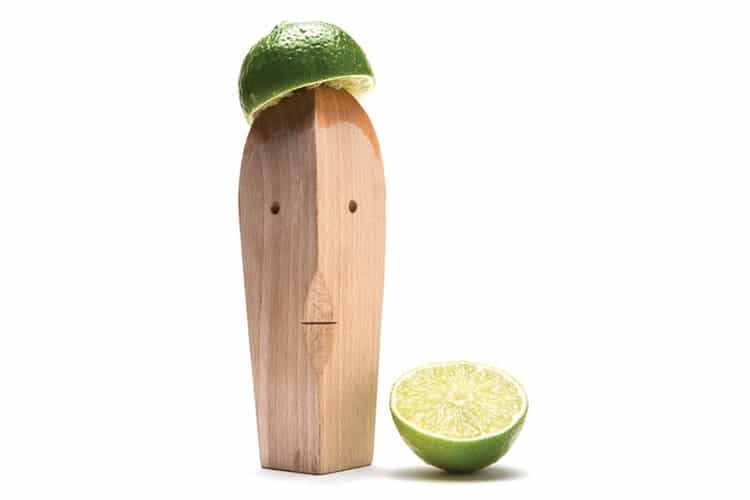 Juice Bruce Lemon Squeezer by Monkey Business
No citrus-based cocktail is truly complete without freshly squeezed lime or lemon juice. Give your drink the citrus infusion it needs by grabbing the Juice Bruce Lemon Squeezer from Monkey Business. Not only does it work wonders, but when upright, the handy wooden accessory resembles a figurine named Bruce.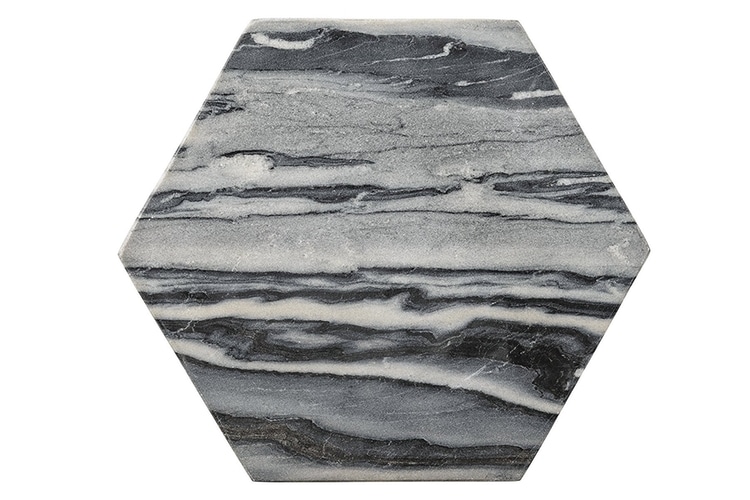 Bloomingville Marble Hexagon Cutting Board
Don't just settle for any old cutting board when you can get this Marble Hexagon Cutting Board instead. The premium marble forms exquisite patterns and feels all kinds of smooth.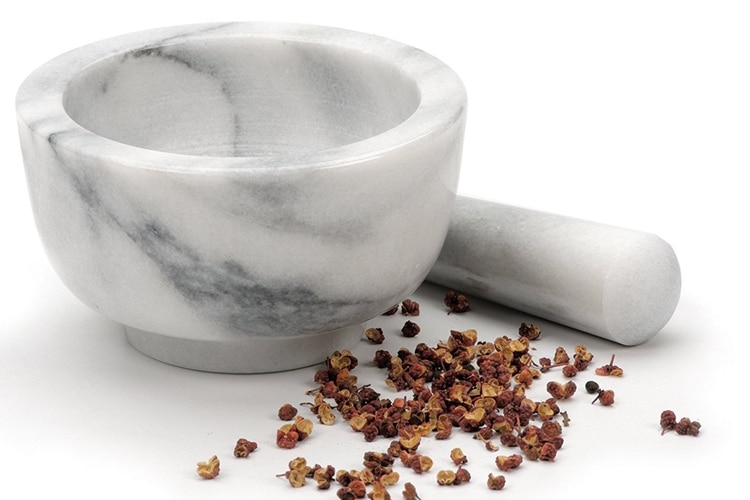 RSVP White Marble Mortar and Pestle
Speaking of marble, the RSVP White Marble Mortar and Pestle is one truly eye-catching way to grind your herbs, spices, grains and pills. Use it to get your muddle on.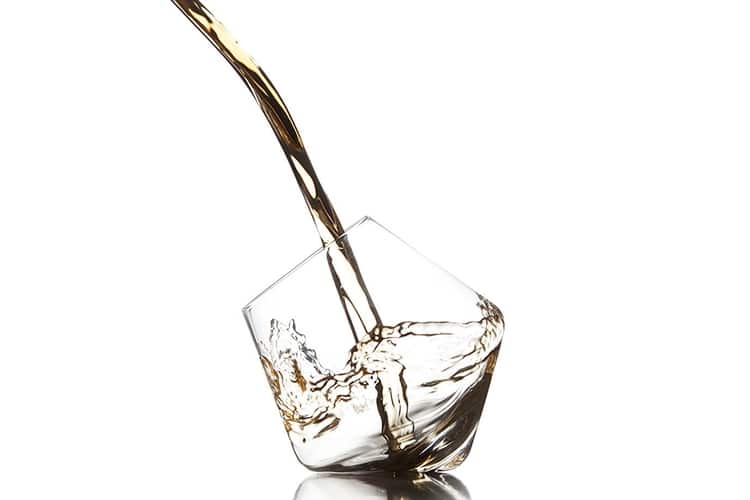 Sempli Cupa-Rocks Clear Whiskey Glasses
Putting the "modern" in your modern home bar are these Sempli Cupa-Rocks Clear Whiskey Glasses. Flaunting a truly singular aesthetic, each glass is specially designed to give your whiskey or wine a natural swirl, thereby enhancing the flavours and aromas.
You'll also like:
Amazon Finds May 2018 – Home Office
Amazon Finds October 2018 – Modern Home Bar
Amazon Finds December 2017 – Essentials For an Epic New Year's Eve