Prime Video Unlocks 'Fallout' TV Series Release Date
Prime Video is cracking open the vault to share the release date of its highly anticipated Fallout TV series, a live-action adaptation inspired by Bethesda's immensely popular game franchise of the same name. While there's still no trailer in sight, Amazon's Fallout is slated for an exclusive premiere on April 12, 2024.
This announcement was timed perfectly as it coincided with October 23, known as "Fallout Day" – the fictional in-game date marking the beginning of the Great War that ushers in a post-apocalyptic, nuclear wasteland. Alongside the release date news, Prime Video even tweeted a brief teaser, featuring Vault Boy, their mascot. The teaser included an interactive graphic that nonchalantly disclosed the series' premiere date.
RELATED: First Set Images of 'Fallout' TV Series Emerge Online
'Fallout' is the brainchild of Lisa Joy and Jonathan Nolan, known for their work on 'Westworld.' Meanwhile, Geneva Robertson-Dworet and Graham Wagner serve as showrunners. As for the plot, while much remains under wraps, what we do know is that this upcoming video game TV adaptation will tell an original story within the established game series canon. During an appearance on the Lex Fridman podcast, Todd Howard, the director at Bethesda, confirmed that by saying, "it exists in the same world, but it's its own unique thing, so it adds to it."
The series will consist of 10 episodes and set in a post-apocalyptic Los Angeles, primarily centred around Vault 33, a significant in-game location. As per Prime Video, 'Fallout' aims to strike a balance between a "serious and harsh" tone peppered with elements of "ironic humour" and "B-movie nuclear fantasies."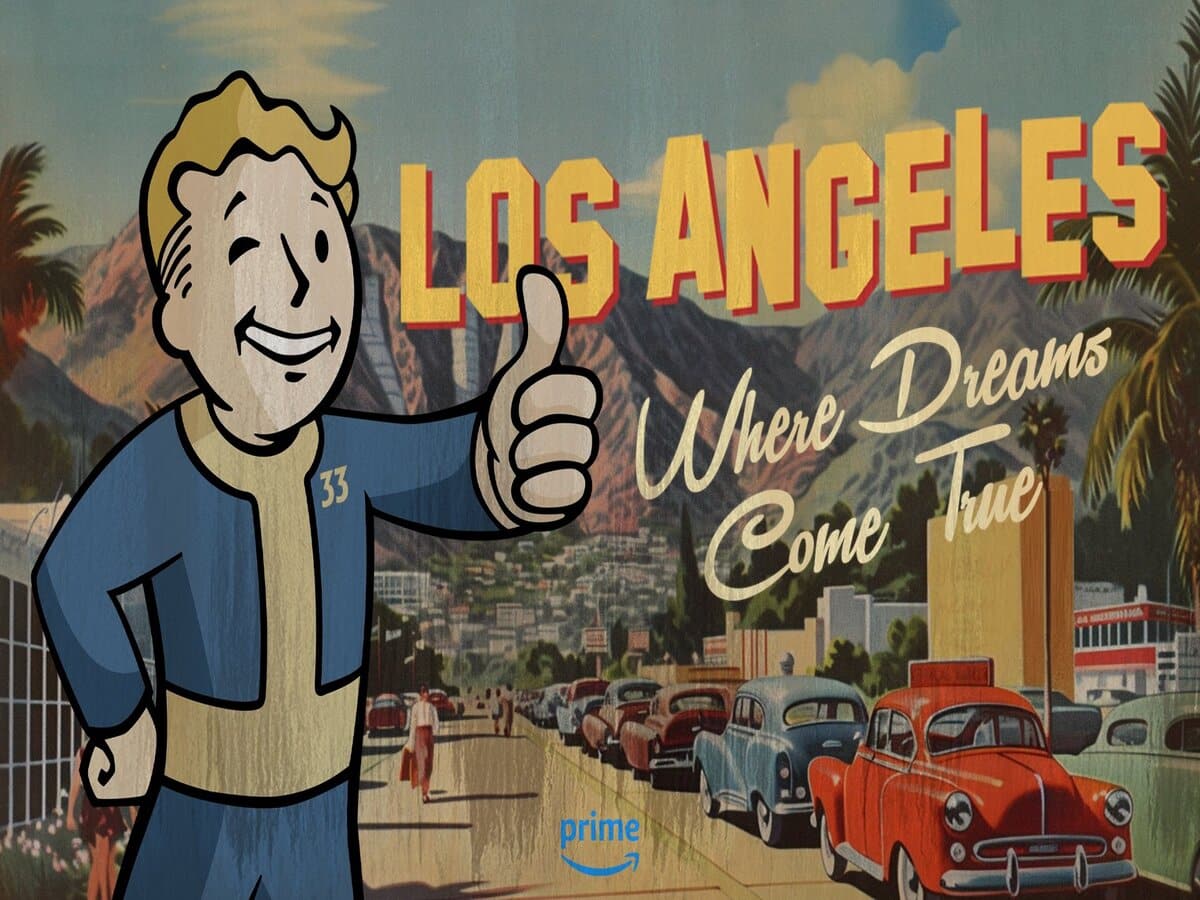 Walton Goggins leads the ensemble as an unnamed irradiated ghoul, known for their intimidating appearance but often less menacing behaviour. Joining him are Ella Purnell, Kyle MacLachlan, Xelia Mendes-Jones, Aaron Moten, Mike Doyle, Moisés Arias, Johnny Pemberton, Cherien Dabis, Dale Dickey and Matty Cardarople. The series benefits from the involvement of Bethesda's executive producer and game director, Todd Howard, who also serves as an executive producer for the show.
Per GameSpot, Todd Howard and Phil Spencer offered a brief sneak peek of the forthcoming series at Gamescom's Xbox booth. The short teaser apparently included a scene with a nuclear explosion near a city that strongly resembled Los Angeles. It also showed characters traversing a post-apocalyptic wasteland and featured a woman emerging from one of the iconic Vaults from the Fallout series. Prime Video later confirmed that Vault 33 is indeed in Los Angeles via a tweet, and last October, they posted an image on X showing the characters all suited up in Vault 33 gear.
---
Featured Video from Man of Many
---
---
Featured Video from Man of Many