Have you got a little extra to spend on Christmas gifts but have no idea where to start? Come with us as we run down some of the best gift ideas under $250 that are certain to have all your friends and family smiling on Christmas morning. This is Man of Many's 2020 Christmas Gift Guide – Under $250 edition. Check out all the great gift ideas that are just that little bit fancy.
More Christmas Gift Guides:
2020 Christmas Gift Guide – Under $100
2020 Christmas Gift Guide – Photography Enthusiast
2020 Christmas Gift Guide – Luxury
View all of Man of Many's 2020 Christmas Gift Guides here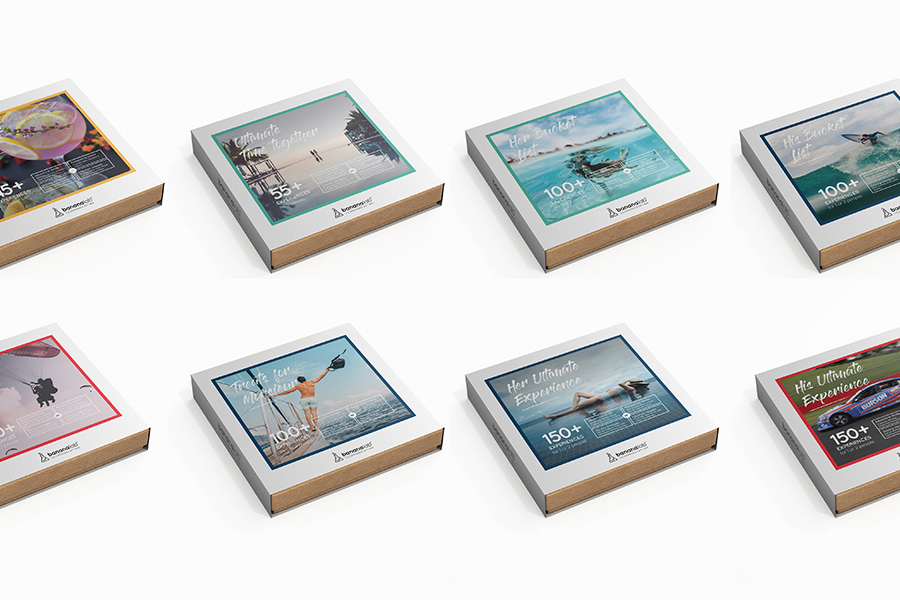 Banana Lab "His Bucket List" Experience Pack
In partnership with Banana Lab.
Why bother trying to find the perfect array of gifts this Christmas when Banana Lab can do it for you. With gift-giving in full swing and the holidays fast approaching, you need something that is guaranteed to wow those Christmas socks off. Offering a range of curated, experience-focused gift boxes, Banana Lab has been kicking present goals since 2017.
Now easily accessible in your local Coles or Woolies store, you can pick one up with the eggs and milk. Considering this is a Man of Many gift guide, we have to suggest 'His Bucket List' because, of course, we should. Offering over 250 experiences from rally car racing, surf classes, indoor skydiving, beer tasting, helicopter flights, street art workshops, photography classes, and remedial massage.
That's just the tip of the iceberg. Banana Lab offers so much more like a box of experiences for Her if you're looking for something for the missus. Maybe you need a few extra treats for both of you in the 'Treats for Madame' and 'Treats for Monsieur' boxes. Or hit two birds with one stone and get the 'Moments for Two' Banana Lab experience pack.
Save yourself time and money, and make gift-giving a breeze this silly season with a Banana Lab Experience Pack.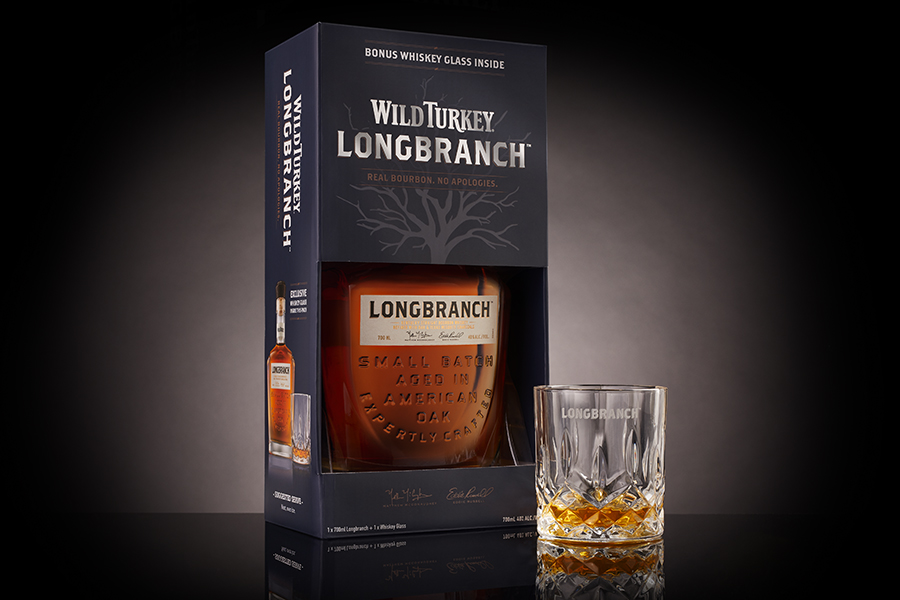 Wild Turkey Longbranch Gift Set
In partnership with Wild Turkey.
Don't just wrap up a bottle of Wild Turkey and call it a day. When it comes to gifting someone a bottle of the good stuff, it helps if you can add in some extra goodies. Available from your local BWS store, you can give your mate the bird with more and present them with a Wild Turkey Longbranch Gift Set.
Wild Turkey Longbranch is the latest collaboration with Academy Award-winning actor and brand creative director Matthew McConaughey – who our very own Nick Hall had the chance to 7 Reasons to Put The Toyota Country Music Festival on Your Bucket List the other day. Working behind and in front of the camera to reintroduce the world to Wild Turkey, you can do the same with a bottle of Longbranch 700ml Bourbon and an exclusive whiskey glass. Made with eight-year-old Wild Turkey Bourbon, Longbranch is an outstanding bourbon, notable for its bright gold colour and an intoxicating scent that blends vanilla and spices. With the goal of making " a straight bourbon whiskey with a soft sweetness that was still unmistakably Wild Turkey," Master Distiller Eddie Russell reckons the result is a bourbon perfect for drinking neat.
Inspired by the friends that form the longest branches of the Wild Turkey family tree, Longbranch. "In its simplest form, is an extended hand, inviting a friend into your family," McConaughey says. "So the branch that was extended to me from the Russells was a long one, one that reached from Kentucky to Texas and back again. I offered the Mesquite from my great state to add to their legendary Kentucky whiskey, and together we made Longbranch."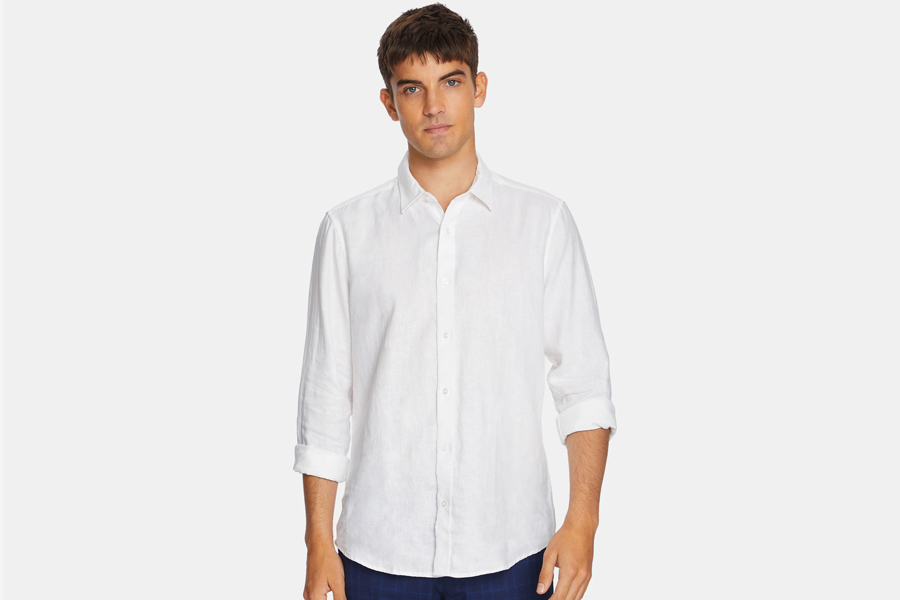 yd. West Hampton Linen Shirt
In partnership with yd.
We've talked about linen before on Man of Many. A fluid, breathable, and above all else, fashionable material that is taking the men's fashion scene by storm (did it ever really go away, though?). Delivering the garment goods as always, yd. has this must-have West Hampton Shirt made from 100% pure linen.
Both lightweight and durable, you'll look and feel the part of someone who belongs at only the coolest establishments. And then you can knock off to the local pub and fit in just the same. It's perfect for any occasion because that's just how versatile linen can be. Did we mention that you'll be spoilt for choice as it also comes in six colours. So if you want to add some extra comfort and style to your wardrobe, do it the right way with the West Hampton Linen Shirt by yd.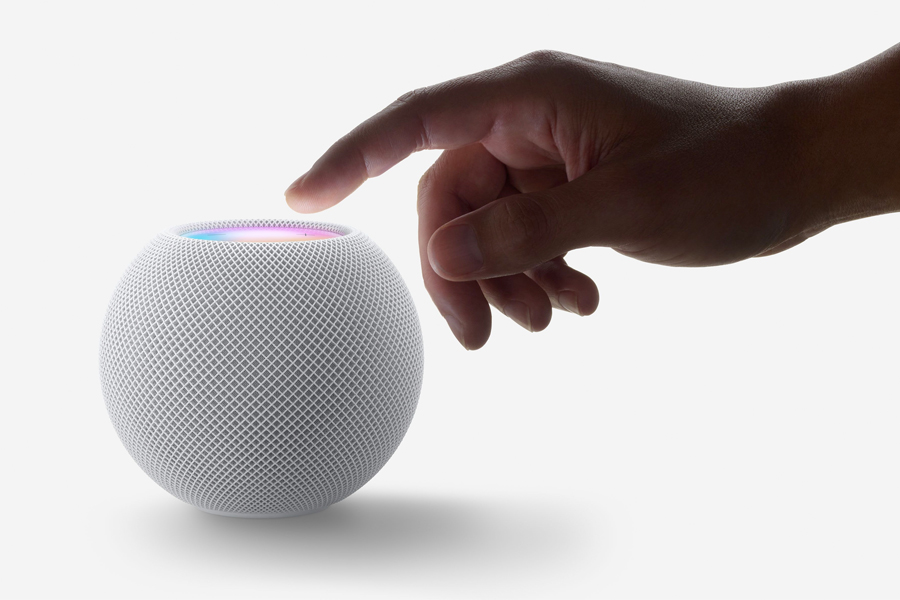 Apple HomePod Mini
Apple has finally done it. They're taking the smart home game seriously, and that means even more Siri goodness for you and your home. Available in two stylish monochromatic finishes – black and white – you can ying and yang your music all over the house, and even your voice with the new intercom feature. With the same excellent audio quality from the OG HomePod, get the best of apple with its Mini brother – AU$149 / US$99
Buy it here (AU) Buy it here (US)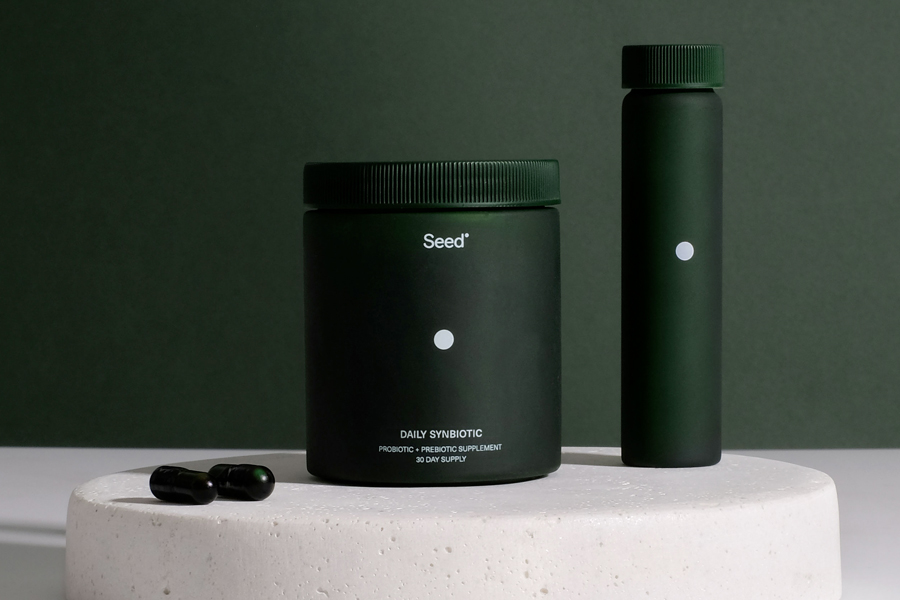 Seed's Daily Synbiotic
Seed is the US-based health sciences company shaking up the ginormous $50 billion probiotics market with a daily product backed by research and clinical trials. A daily dose of Seed will improve digestion, metabolism, and the immune system while supporting a healthy heart. Combining over 20 probiotic strains with a new class of organic, plant-based prebiotics sourced from Indian pomegranate and Scandinavian chaga and pine bark, this is some pretty epic stuff – $49.99 per month
Buy it here (AU) Buy it here (US)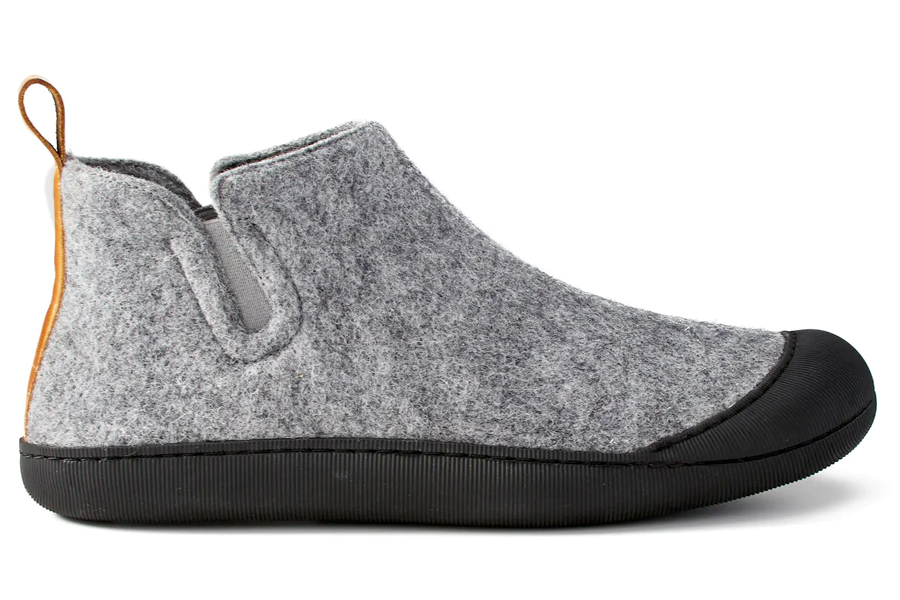 Greys The Outdoor Slipper Boot
Crafted from a blend of temperature-regulating wool, these grippy rubber sole outdoor boots provide traction in and outside the house. Featuring an upgraded, modern silhouette, no longer be mistaken for one of Santa's elves again. Sporting reinforced leather pull tab for easy on-off, these bad boys are ready to go at a moment's notice and are even comfortable without socks on too. Naturally breathable, odour-resistant, temperature regulating, and moisture-wicking, Greys The Outdoor Slipper Boot is a solid choice this Christmas – US$108
Buy it here (AU) Buy it here (US)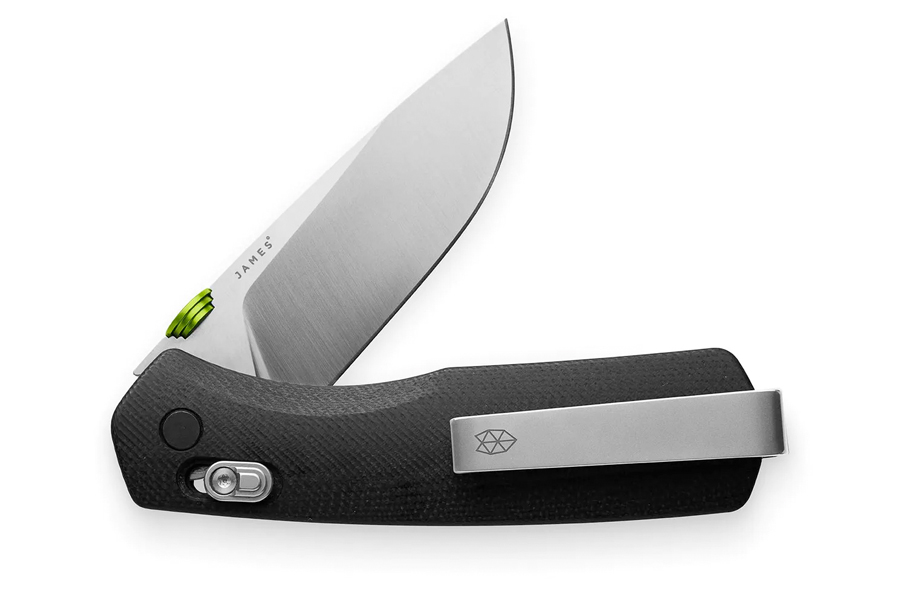 The James Brand The Carter
Now, this is one eye-catching knife. Beyond the obvious high-end blad craftsmanship, we are enamoured by the symmetrical thumb-disc on top of the blade. Used for easy, affirmative one-handed opening, the Carter pocket knife from The James Brand transforms utility into a piece of art. Making EDC gear cooler than ever before, the VG-10 stainless steel blade is designed to be your everyday workhorse knife – US$139
Buy it here (AU) Buy it here (US)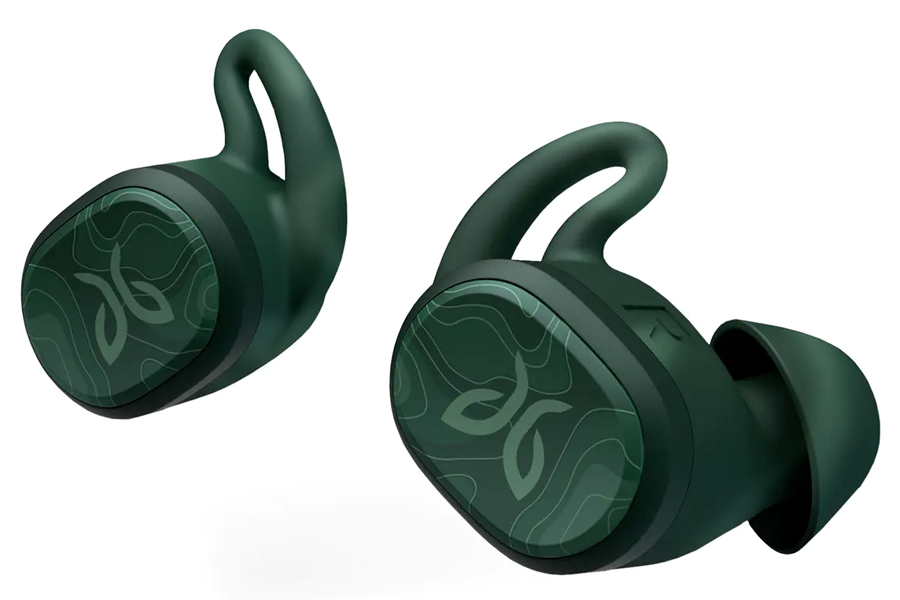 Jaybird Vista Earthproof Wireless Headphones
A massive upgrade from earlier Vista models, these Earthproof wireless headphones are practically indestructible. Offering a streamlined true wireless experience with superior audio quality, all within a compact size, the Vista Earthproof Wireless Headphones from JayBird are some of the best on the market. Qualifying for MIL-STD 810G requirements, these bad boys have passed rigorous testing from shocks, drops, vibrations, and even crush tests. Capable of withstanding extended exposure to tropical humidity, hurricane-force water, and desert sandstorm conditions, nothing will stop you and your Jaybird Vista Earthproof Wireless Headphones – US$98.98
Buy it here (AU) Buy it here (US)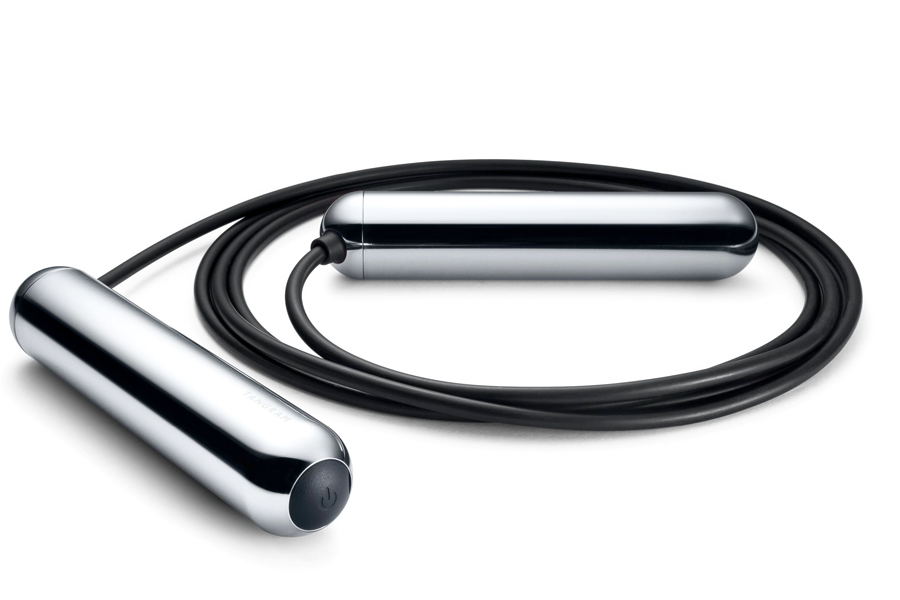 Tangram Factory Smartrope LED Jumprope
Even the damn jump rope is getting smarter these days, and leading the smart jump rope pack is Tangram Factory, and their top-selling LED Smart Rope. Sleek and intelligent, this foolproof calorie-burner allows you to track your jump count in the midst of exercising. Sync it with the Smart Gym mobile app, and you'll also gain access to a broader network of fitness platforms, including Apple Healthkit, Google Fit, and Under Armour. – AU$130 / US$80
Buy it here (AU) Buy it here (US)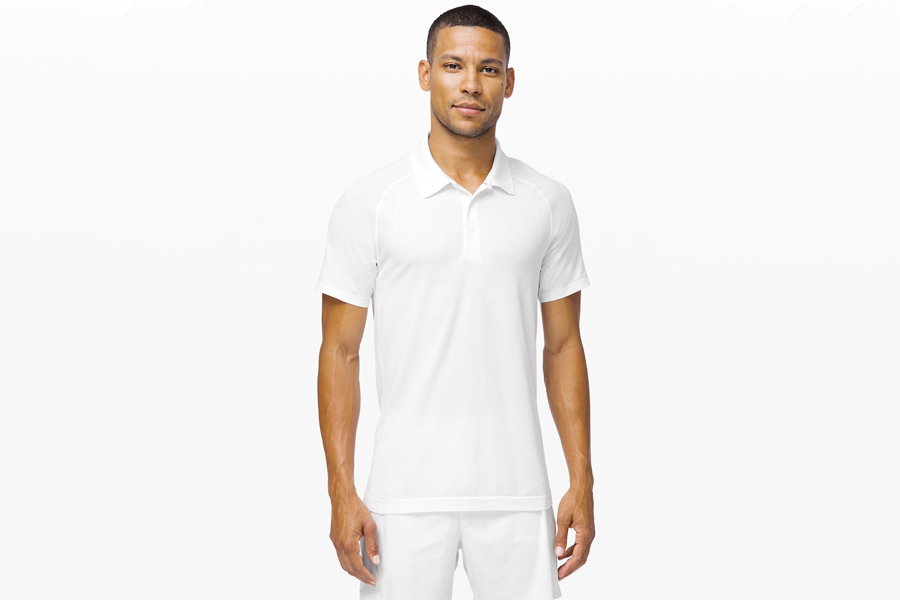 Lululemon Metal Vent Tech Polo 2.0
Built to perform no matter how sweaty you get, the Lululemon Metal Vent Tech Polo 2.0 is an updated version of a classic. Powered by seamless construction and an expert understanding of perspiration, this polo top is the ultimate choice for running, training, or just trying to make it to work on time – $US98
Buy it here (AU) Buy it here (US)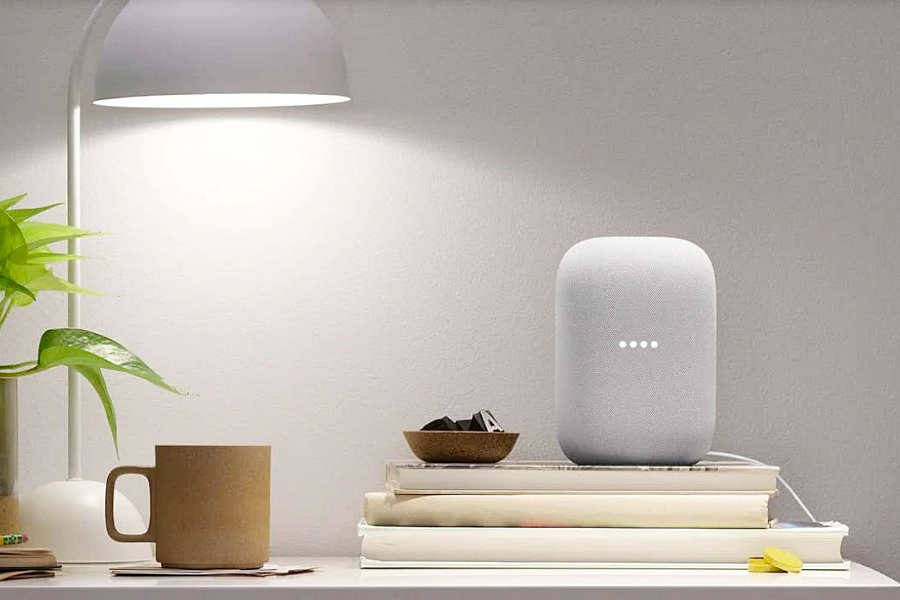 Google Nest Audio
Out of the home and into the Nest we go with Google and their latest smart connected speaker, now even classier than ever.  And by classier, we mean respectful for your privacy because that's what we all expect, right. Well, that's exactly what you're going to get with this incredible device thanks to a physical mic switch and history delete capabilities with Google Assistant. Completely overhauled compared to previous designs, the Google Nest Audio offers rich, full sound, with clear audio that is 75% louder than the original Google Home and has 50% stronger bass.
Buy it here (AU) Buy it here (US)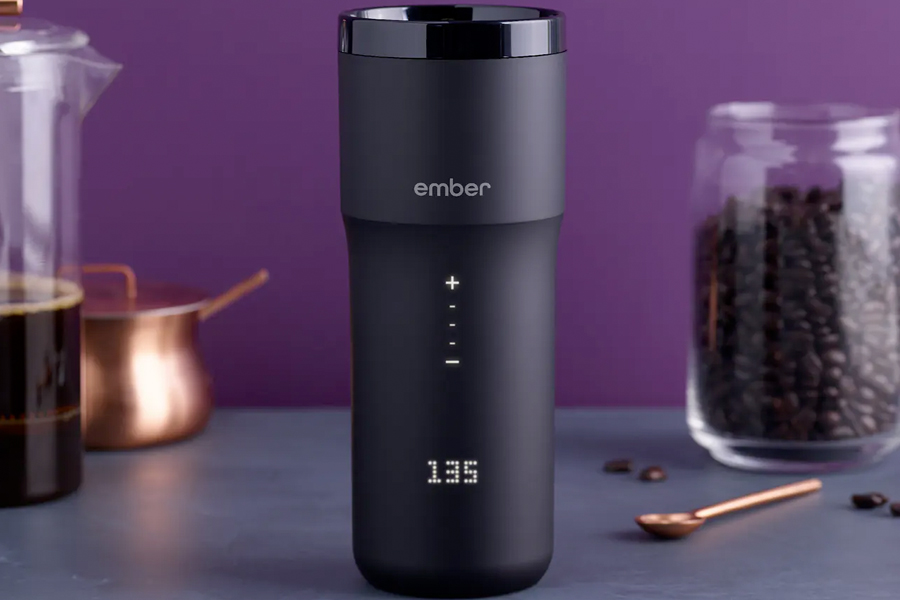 Ember Travel Mug
Keep your coffee warm all day long with the 12-ounce smart travel mug that lets you set an exact drinking temperature. Sporting a push-operated design and a leak-proof lid that eliminates spills, you can even drink from any side of the mug! With a built-in battery for up to 3 hours of temperature control on the go, charging it back up is a simple as putting it down. Controlled either on the mug directly ort through the Ember companion app, this is one smart coffee- US$179.95
Buy it here (AU) Buy it here (US)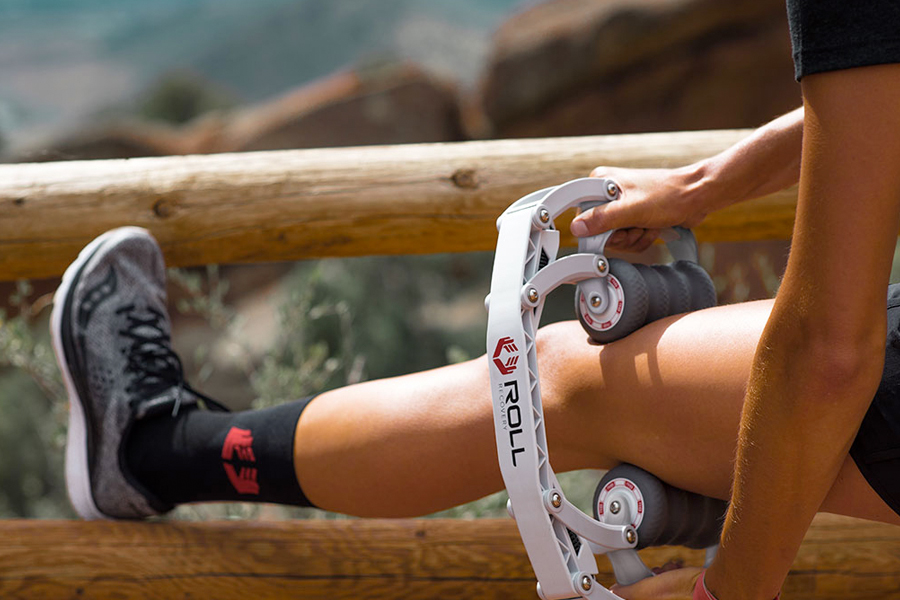 Roll Recovery R8 Massage Roller
We can already hear you asking, "what in the world is that?" And to that we say, just wait till you try it. If you're tired of rolling around on the floor with a giant foam roller that never quite hits the spot, then you need the Roll Recovery R8 Massage Roller. For next-level recovery, try the R8 deep tissue massage roller and see why athletes everywhere have been drawn to its revolutionary design – US$129
Buy it here (AU) Buy it here (US)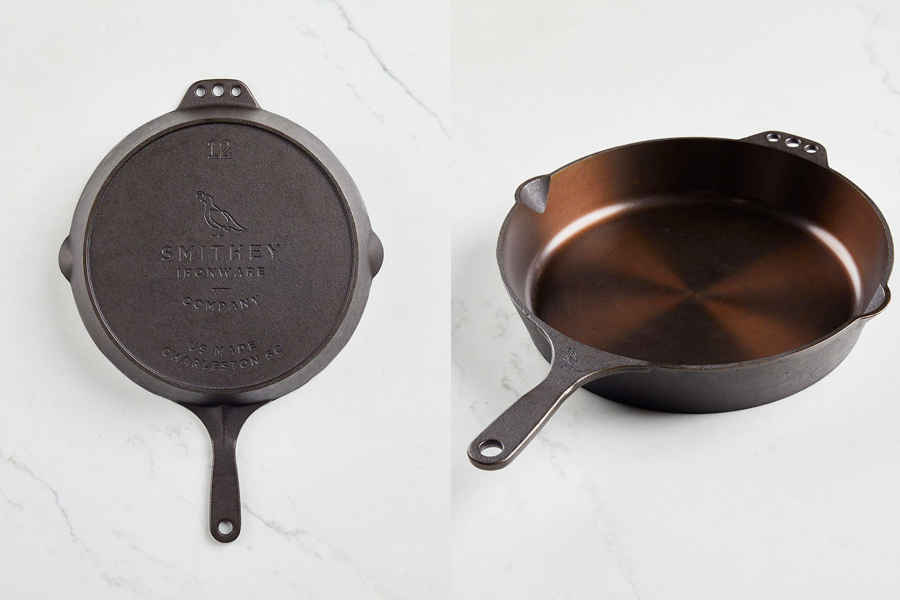 Smithey Ironware Co. No. 12 Cast Iron Skillet
Destined to become the next family heirloom, the Smithey Ironware Co. No. 12 Cast Iron Skillet is the ultimate cooking utensil. With a satin-smooth, polished finished, ergonomic handle, pour spouts for all those juices and hole on both ends for hanging it up at the end of the night, this made in the USA cast iron skillet is just superb – US$200
Buy it here (AU) Buy it here (US)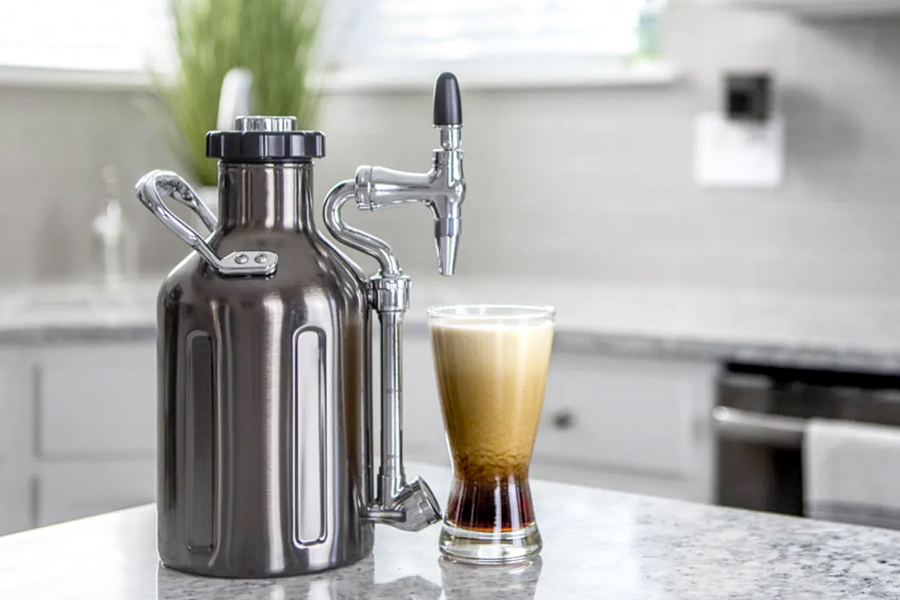 GrowlerWerks uKeg Nitro Cold Brew
The uKeg Nitro Cold Brew Coffee Maker is the first integrated cold brew coffee maker and dispenser that allows anyone to brew, store, and pour their own draft cold brew coffee from the comfort of home. Using a patented Nitro pressurisation system, you can pump out the most delicious cup of joe and keep it fresh and creamy for weeks on end – US$149.95
Buy it here (AU) Buy it here (US)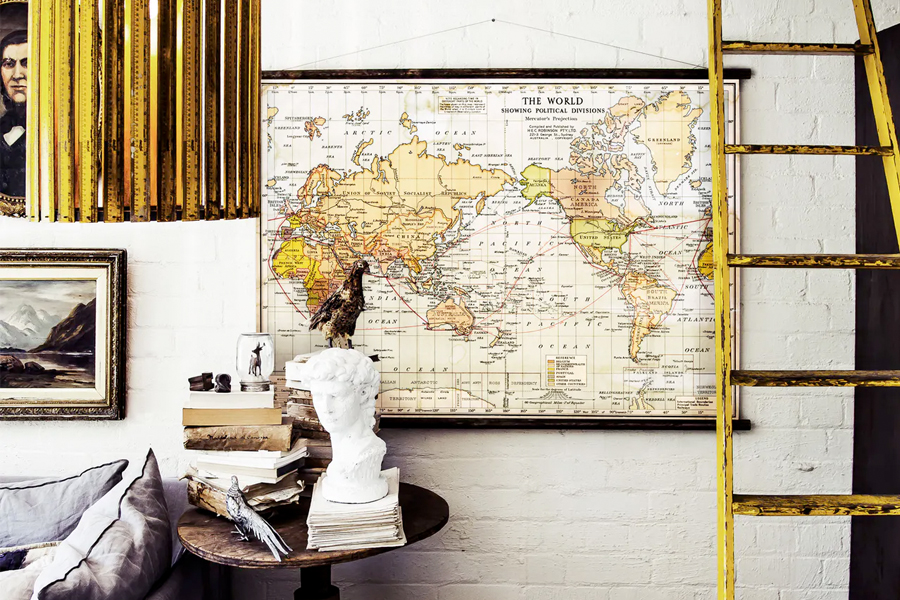 Erstwhile The World Political
Nothing quite beats planet earth. So take a moment to appreciate just how amazing it is to be here with the World Political map from Erstwhile. An exclusively licensed reproduction of the original wall map "The World: Mercator's Projection," this is the cartographer's dream gift. Compiled and published by H.E.C. Robinson in Sydney in the 1940s, this is a one of a kind present, ready to hang upon delivery – US$228
Buy it here (AU) Buy it here (US)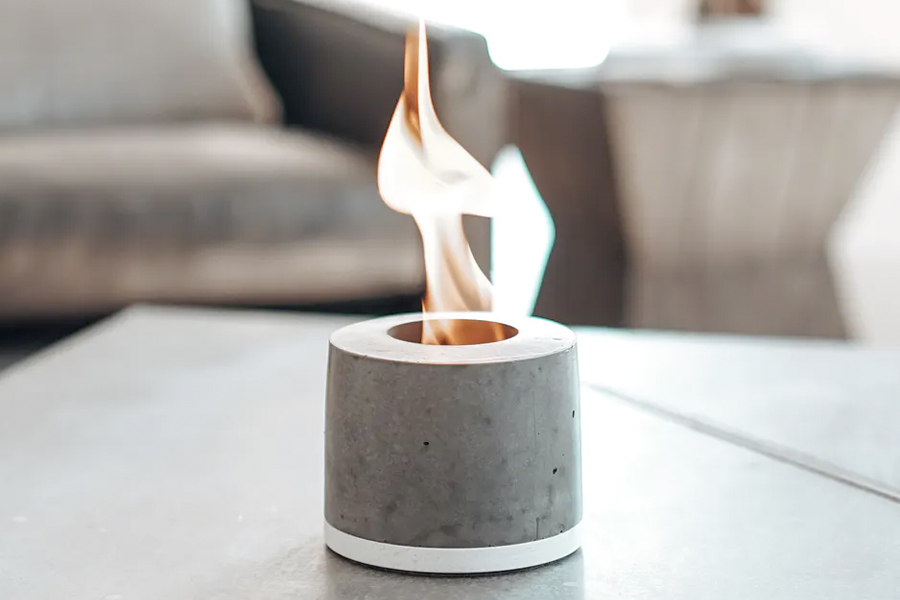 FLIKR Fire Personal Concrete Fireplace
No longer commonplace in modern households, the fireplace is slowly making an innovative comeback through some rather unorthodox methods. Rather than build themselves into the wall, fireplaces, like Personal Concrete Fireplace from FLIKR Fire, are beginning to take over our countertops. Now in a more compact and portable design, you can take the gift of fire with you everywhere. And since it utilises isopropyl alcohol to burn, its a clean and effective way to bring a bit of magic to the table – US$95
Buy it here (AU) Buy it here (US)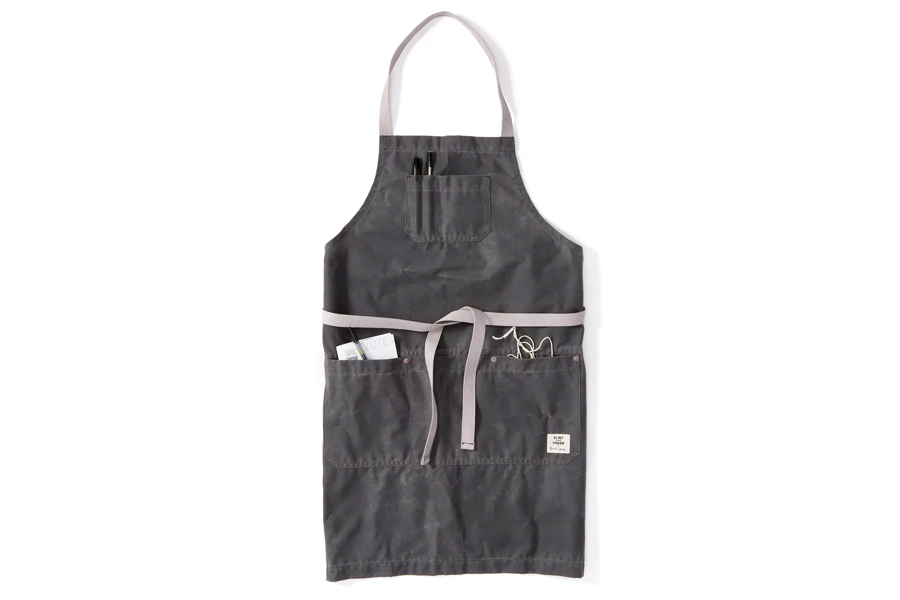 Flint and Tinder Waxed Apron x Brad Leone
Protect your clothes from bubbling bots, and keep your skin safe from popping oil with the Brad Leone Waxed Apron from Flint and Tinder. With only a limited run of 50 aprons available, this 7oz Martexin Original Waxed Sailcloth from New Jersey, Brad's home state, is a unique gift for any man who considers themselves a home chef – US$79
Buy it here (AU) Buy it here (US)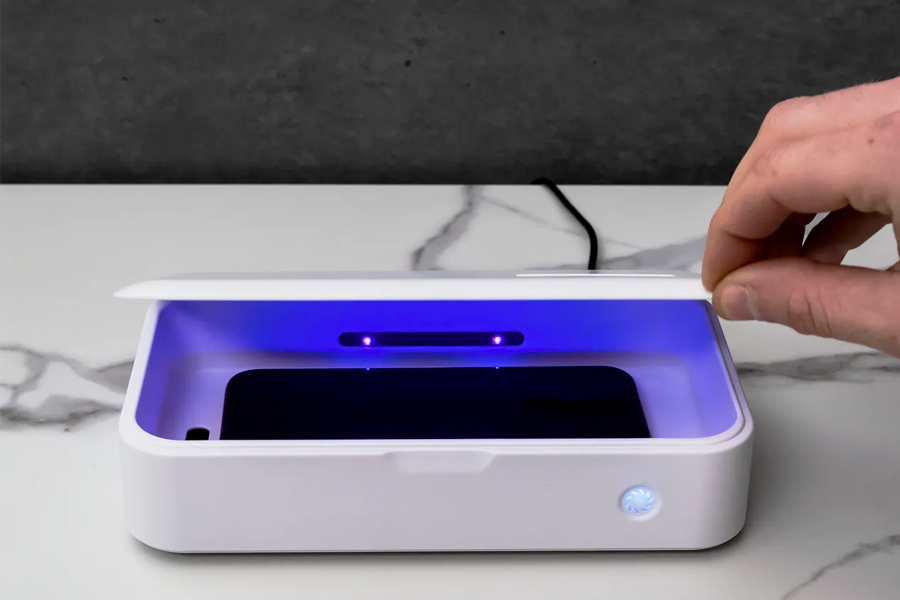 Keysmart CleanTray – UV Sterilization Pod
You wash your hands after going to the toilet, so why not your phone? The Keysmart CleanTray – UV Sterilization Pod, makes it easy to keep your phone clean of nasty microbes using UV light sterilization that can kill 99.99% of germs and bacteria on your personal items. It can even be used on your other EDC gear to disinfect knives, jewellery, sunglasses, earbuds, keys, wallets, and more – US$99.98
Buy it here (AU) Buy it here (US)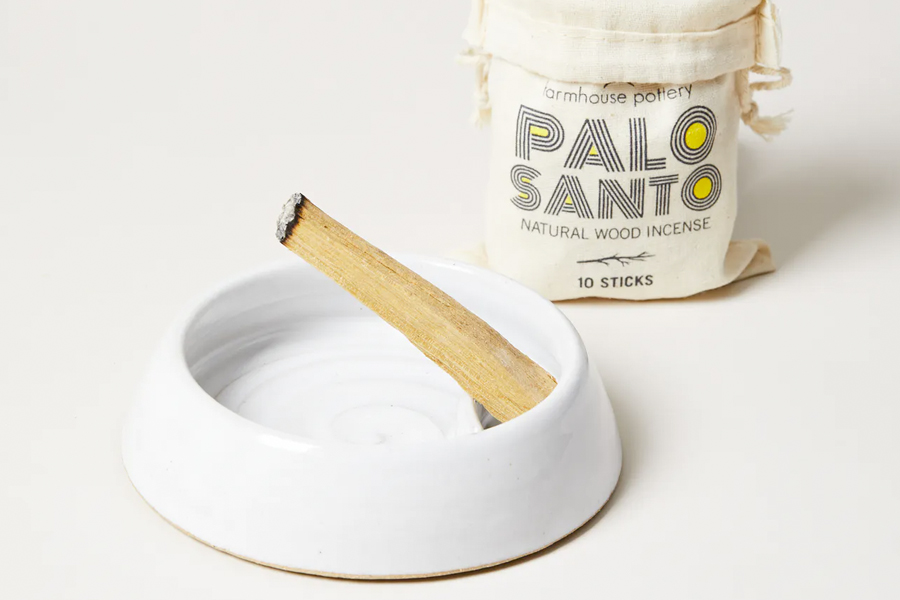 Farmhouse Pottery Palo Santo Burner with Sticks
Avoid the ash; keep the scent. The Farmhouse Pottery Palo Santo Burner will keep your humble abode smelling as fresh as fresh can be with Palo santo wood incense. Delivering wafts of natural, aromatic wood that's sustainably harvested from fallen palo santo trees, you can add ambience and sturdy Vermont-made design with this single enduring piece – US$85
Buy it here (AU) Buy it here (US)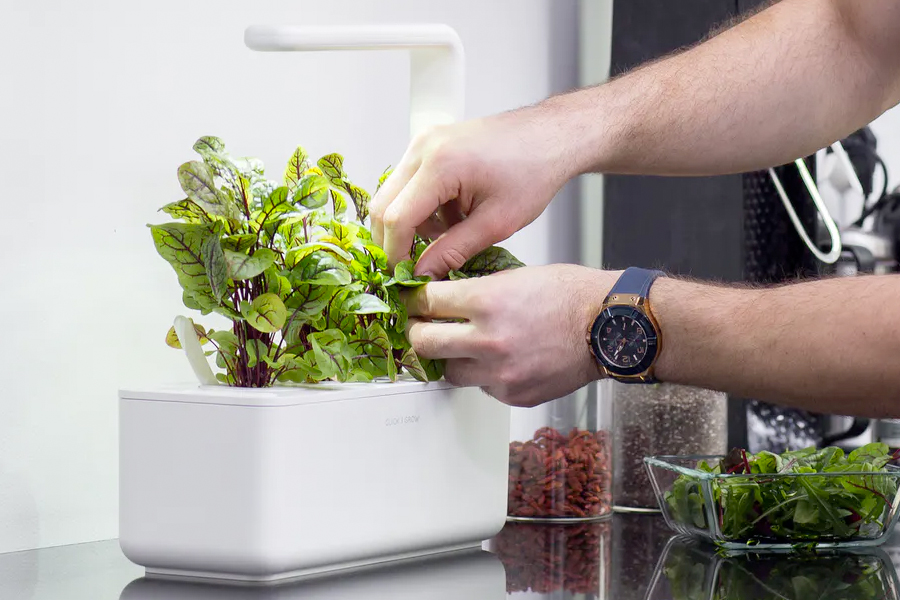 Click & Grow Mini Smart Garden
With house prices still skyrocketing, backyard space is hard to come by, let alone room to grow a simple house plant. If you're after a simple, affordable, and delectable home gardening solution, then check out the Click & Grow Mini Smart Garden – US$99
Buy it here (AU) Buy it here (US)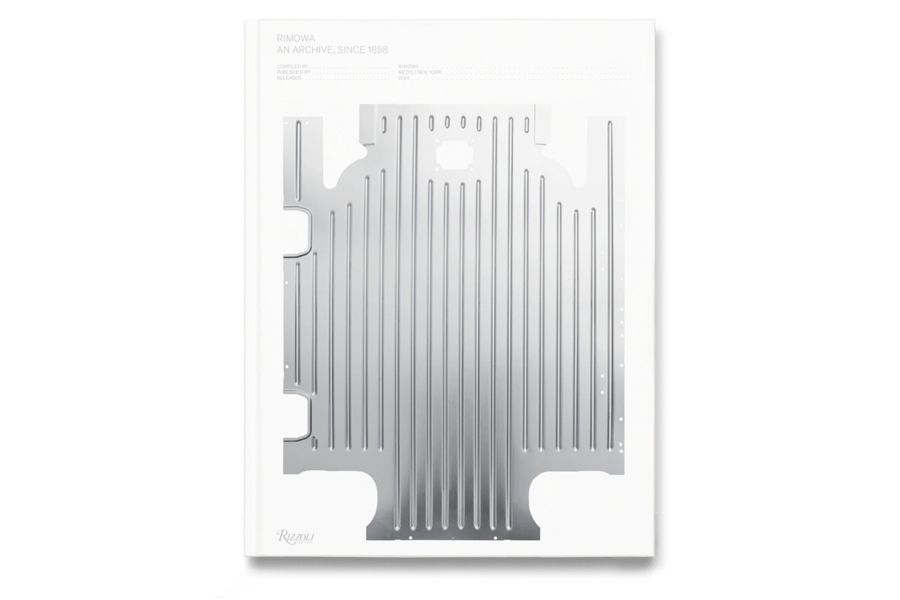 RIMOWA: An Archive, Since 1898
Coffee tables need a good book for Christmas, and we reckon the RIMOWA: An Archive Since 1898 will be a sure-fire hit for your next get-together. Charting the brand's 122-year contributions of breakthrough engineering and design to the material culture of travel, this oversized, 274-page hardcover tome shines a spotlight on some of the most iconic pieces from RIMOWA's archives, alongside some never-before-published photographs exclusively shot for this publication – AU$150 / US$108.86
Buy it here (AU) Buy it here (US)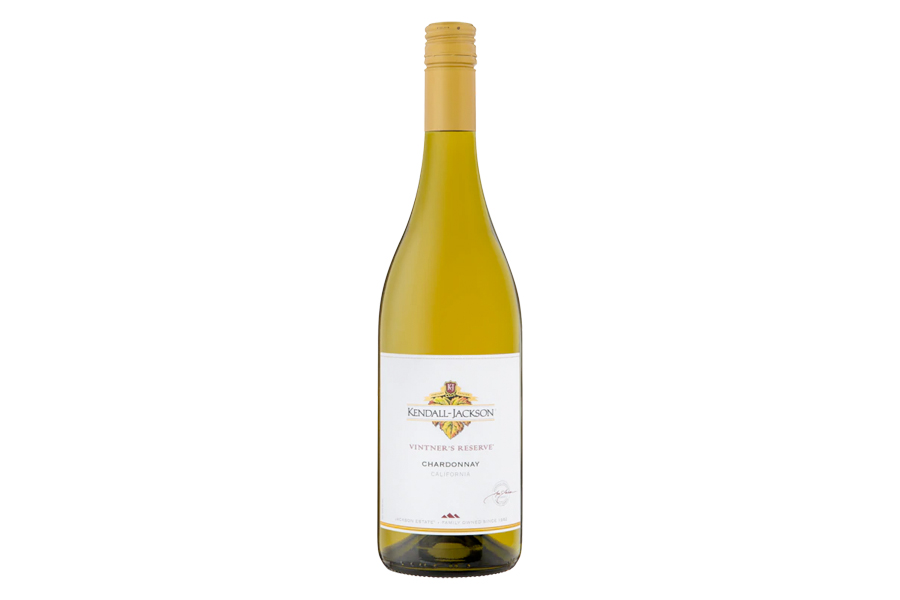 Kendall-Jackson Vintner's Reserve Chardonnay
Beautifully integrated with tropical flavors, including pineapple, mango, and papaya, the Kendall-Jackson Vintner's Reserve Chardonnay delivers citrus notes that will bring your palette to life. Delicately intertwine with aromas of vanilla and honey, this Chardonnay offers depth and balance throughout – AU$29.99 / US$14.99
Buy it here (AU) Buy it here (US)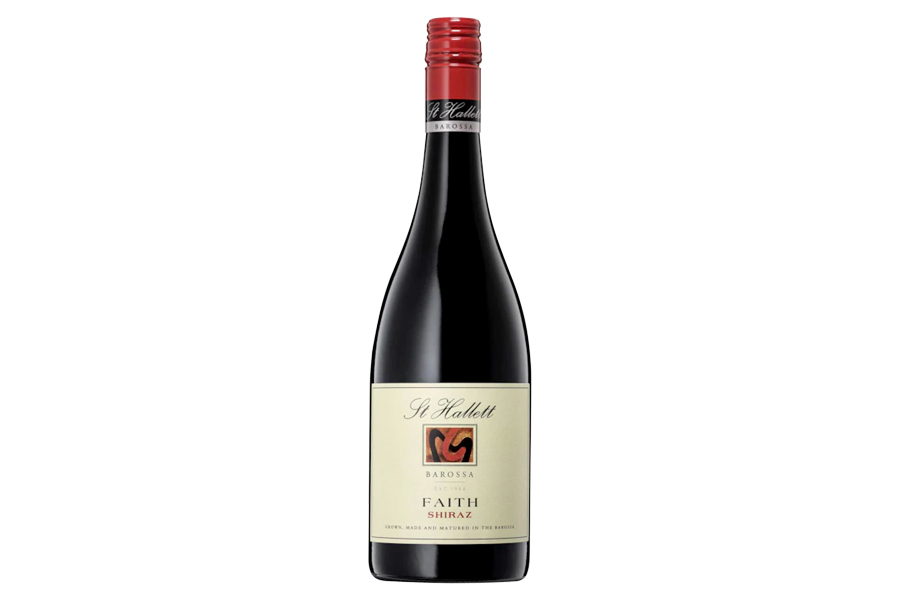 St Hallett Faith Shiraz
Easy drinking, luscious fruit-driven Shiraz is a great value drop for any table. While it is an entry-level wine from the famous Barrassa Valley, Faith punches well above its weight. One of the all-time favourites at Dan Murphy's, the St Hallett Faith Shiraz is certain to become yours too – AU$16.99 / US$14.99
Buy it here (AU) Buy it here (US)
St Hugo Cabernet Sauvignon
This upmarket wine with a touch of mintiness and eucalyptus is one of Coonawarra's leading wines in South Australia. With a touch of blackcurrant on the nose and a silky, supple palate, sporting elegant fruit characters, toasty oak, and long, fine tannins, the St Hugo Cabernet Sauvignon is a mighty good drop – AU$37.95
Buy it here (AU) Buy it here (US)
More Christmas Gift Guides:
2020 Christmas Gift Guide – Under $100
2020 Christmas Gift Guide – The Fitness Freak
2020 Christmas Gift Guide – For Your Pet(s)
View all of Man of Many's 2020 Christmas Gift Guides here