This Fintech Startup is Going Bananas (And You Can Own a Slice)
Investing money once conjured images of men in pinstripe suits on Wall Street, long boozy lunches, noisy trading floors, and headache-inducing spreadsheets. All of which felt as though they were solely designed to obfuscate and effectively alienate Joe Average from getting his piece of the action.
But the advent of the internet, smartphones, and real-time data in the palm of your hand has made playing the stock market a reality for everybody. There's just one catch: we're not all necessarily very good at it.
Enter Unhedged.
Unhedged is the brainchild of entrepreneur and algorithm-fancier Peter Bakker, who says that while democratised access to the market is great, what's currently missing is the information to make better investment decisions.
He's not wrong: the average US investor underperforms the S&P 500 by 42 percent, and we could assume the everyday Aussie investor is not much better.
There's already massive demand: Unhedged's first crowdfunding raise, through Birchal, saw it reach its goal of A$350,000 in under 45 minutes.
And it didn't stop there, with more than A$1.7million in backing achieved in under six hours, and more than 4,500 now patiently waiting to get first dibs on the app when it launches later this year.
For those interested in owning their very own piece of this Fintech startup, the raise is public, and live until Monday the 28th of June, 2021.
"While … we knew there would be strong interest in our offering as there's nothing else like it on the market, we didn't expect such an overwhelming response. To be funded inside of 45 minutes and to then pass the $1 million mark in six hours has been incredible", says Bakker.
"This result indicates the huge need out there in the market for a simple way for everyday Australians to invest their money, but not their time, into letting the algorithms do the heavy lifting for them."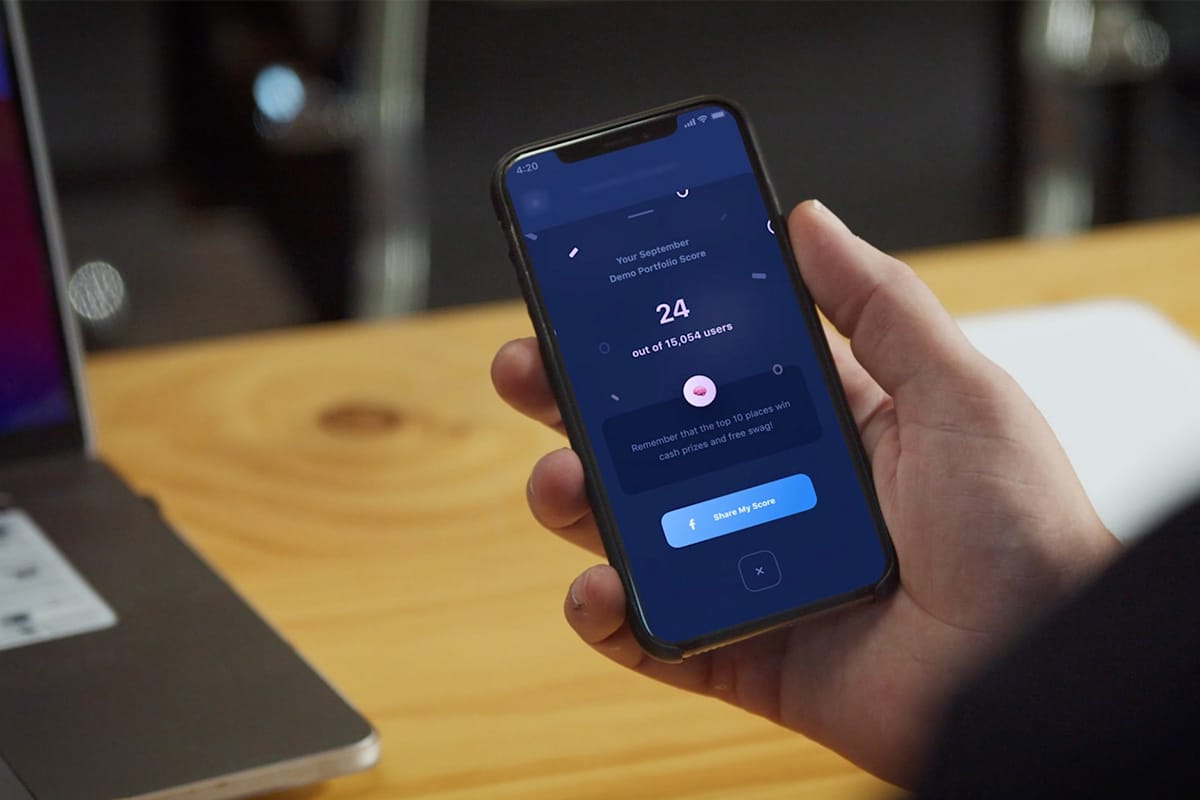 So how does it work?
Unlike other trading apps, Unhedged enables everyday Australians to invest with confidence by democratising algorithmic investing.
Unhedged is a simple robo-investing platform that gives investors access to sophisticated algorithmic investing via an app, promising to give Australia's robo-investing sector a shake-up.
It has been founded by serial entrepreneur and prolific algorithm builder Peter Bakker, who is anything but your typical private trader. With a background in computer sciences, the polymath has spent more than a decade working in statistics and building algorithms to trade in overseas financial markets.
It might not be the ticket to a three-martini lunch in Manhattan that "investing" once meant, but it could be the future for how Australians manage their money and make it work for them , and not the other way around.