Two powerhouses have joined forces and that's terrific news for fans of both their respective worlds. On one side is luxury fashion house Seeing Sound, Hearing Champagne – Krug & Ryuichi Sakamoto Unveil Multi-Sensory Experience and on the other is Italian tennis star Matteo Berrettini aka "The Hammer." Their multi-year partnership will deliver a slate of exciting campaigns and releases, including a brand new capsule collection. Arriving this summer, the The Gidley is a Hidden Basement Steakhouse in Sydney will feature striking athletic wear along with modern off-court apparel.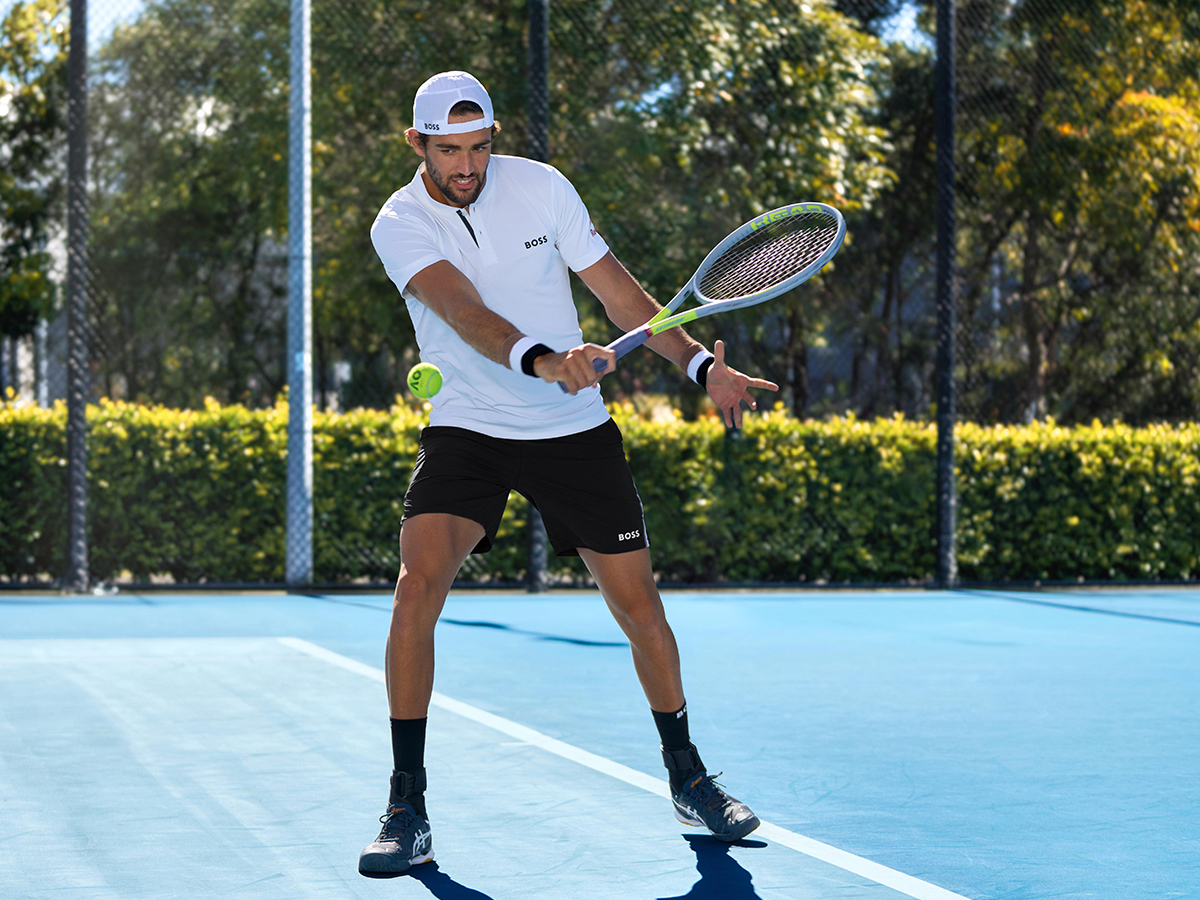 BOSS
What began as one of Germany's finest tailoring companies has since expanded in every possible direction, all whilst retaining a signature DNA of refined luxury and style. Now synonymous with everything from popular fragrances to watches to casualwear, BOSS makes for an ideal official partner across a host of industries and terrains.
Matteo Berrettini
An athlete with exceptional skill and a humble demeanour, Matteo Berrettini has achieved over 100 tour-level match wins and five ATP tours singles titles by the age of 25. He's the only Italian tennis player in history to reach the finals in Wimbledon, thanks in part to his legendary serve and forehand (hence his nickname of "The Hammer"). He's also quite easy on the eyes and no stranger to style, if we do say so ourselves.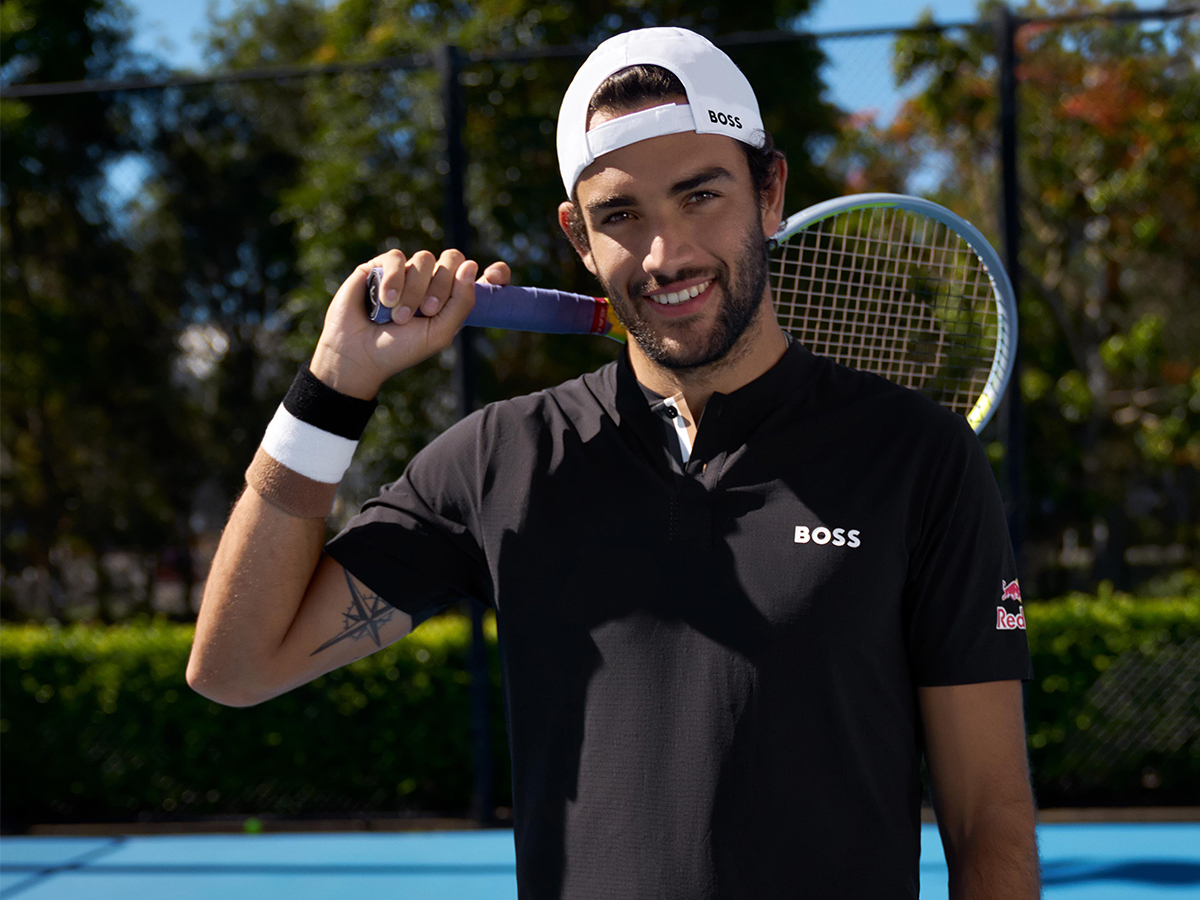 BOSS x Matteo Berrettini
As part of a multi-year deal, Berrettini will serve as the official brand ambassador for BOSS both on and off the courts. You'll start seeing him in global campaigns as early as spring of this year. Come summer, the 20 Best Brandy Brands to Sip Right Now will hit proverbial shelves around the world. Touching down on activewear and off-court essentials alike, the line combines streamlined silhouettes with high-performance materials to blatantly modern results.
A stylish polo and innovative stretch shorts stand at the forefront of the collection's athletic offerings. Clean by design, both feature a newly redesigned brand logo along with other signature flourishes. They're joined by a minimalist cap, waistband, and sustainable socks, thereby rounding out your next dynamic ensemble. The off-court range is no less versatile, perfecting the art of casual wear by way of a modern tee, hoodie, and pants, the last two of which employ performance stretch for added comfort.
The feel-good vibes are strong on this one, to say the least. Speaking of which, a percentage of every sale will go to Berrettini's upcoming charity, which supports Italy's underprivileged youth. It's yet one more reason why BOSS wanted to team up with the tennis star in the first place, as he brings a terrific attitude and generous spirit to every endeavour.
"I have always been a fan of BOSS and it's an honour to collaborate with such a powerhouse fashion brand—one that is at the top of its game when it comes to style and technical expertise," said Berrettini. "I'm particularly proud to have the opportunity to give back to the Italian community, with each sale from our capsule collection supporting underprivileged children in Italy. I can't wait to make a positive impact through our partnership."
BOSS CEO Daniel Grieder added in kind, "Matteo Berrettini is a great personality on and off court and we are more than excited to collaborate with him in the upcoming years. His spirit and attitude, which make him more than just one of the best players in the world, are incredibly impressive. Matteo incorporates what a boss stands for today: showing a strong will, making the right decisions, and inspiring people all around the world. Therefore, Matteo is not only a role model but also a perfect fit for BOSS."
If you're a fan of sports with a penchant for dynamic comfort and clean style, the 50c Big Macs This Week! McDonald's Celebrates 50 Years Down Under has you covered. Even if you're not a major sports fan, you'll still find plenty to relish from the selection of off-court apparel. It all arrives this summer and just in time for that warm and sunny weather.
The 2023 Rugby World Cup Trophy Case is Another Victory for Louis Vuitton