If you are looking for the perfect gift for the discerning whisky, wine or booze lover in your life, you came to the right place. From Father's Day to Christmas, most special occasions call for a good get-together around the bar, kitchen or barbeque, so naturally, your drop of choice means a lot. Whatever your poison, whether it be whisky, beer, wine or gin, the work shackles are off and you're free to enjoy as much (or as little) as you like. However, a good drink is more than just entertainment for the big day. In fact, it also makes for a pretty stellar gift. If you've got a family member or friend who doesn't mind a tipple from the top shelf, we've got you covered. These alcohol gift ideas are perfect for the boozehound in your life, we guarantee it.
Best Alcohol Gifts at a Glance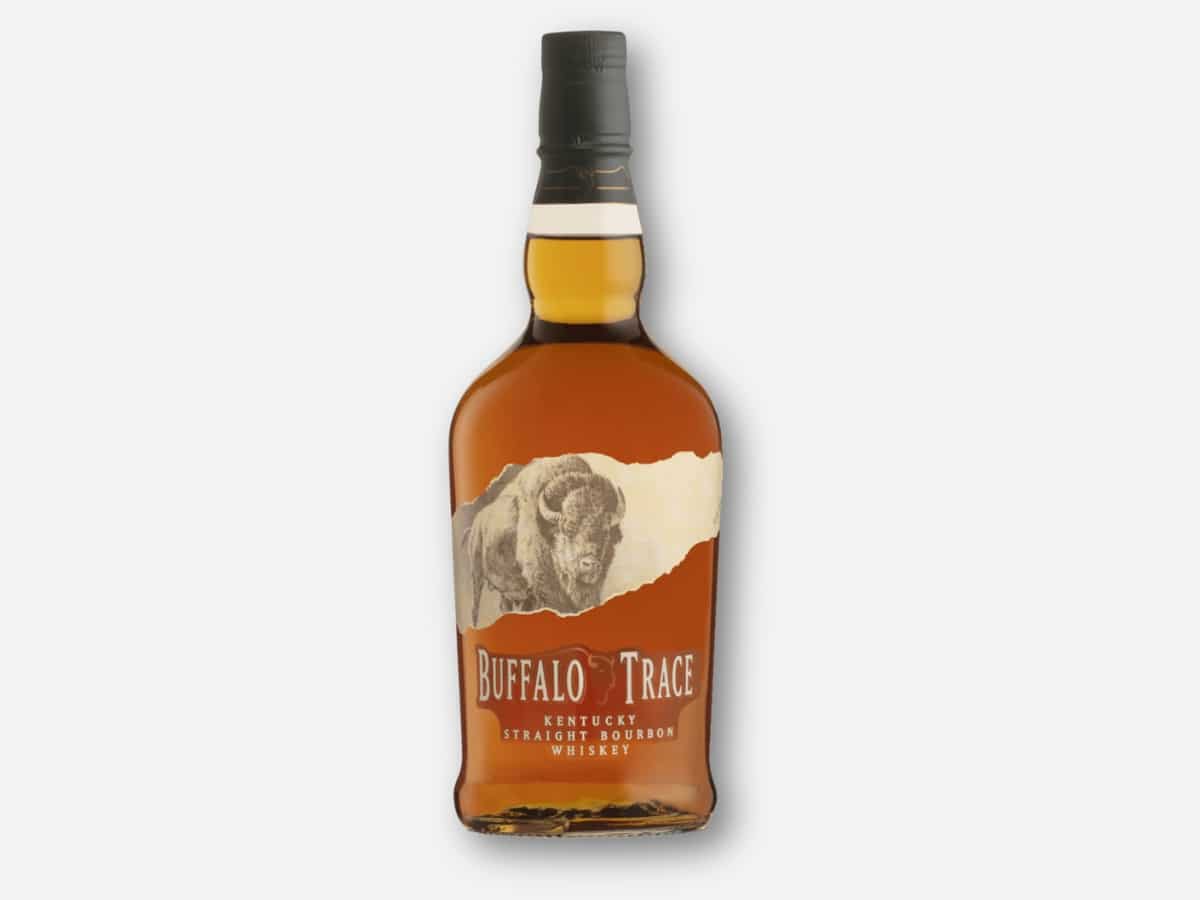 Buffalo Trace Kentucky Straight Bourbon Whiskey
In Partnership with Buffalo Trace
Looking for a gift for the discerning bourbon drinker? In that case, Buffalo Trace is pound for pound the best in its class. With nearly 250 years of whiskey-making expertise behind every bottle this is a dram that graces the nose with vanilla, mint and molasses; follows with notes on the palate of brown sugar and spice; and then rounds things off with a delightfully long and dry finish all from years of aging in new oak barrels in century old warehouses until peak maturity.
Having secured 'Distillery of the Year' seven times and with 1000's national and international awards for the distillery's critically acclaimed range including the renowned Pappy Van Winkle, Buffalo Trace's Kentucky Straight Bourbon Whiskey is an essential for any whisky (or whiskey) lover's home bar or paired with a beer. Available at all good liquor stores.
Price: From AUD$57.95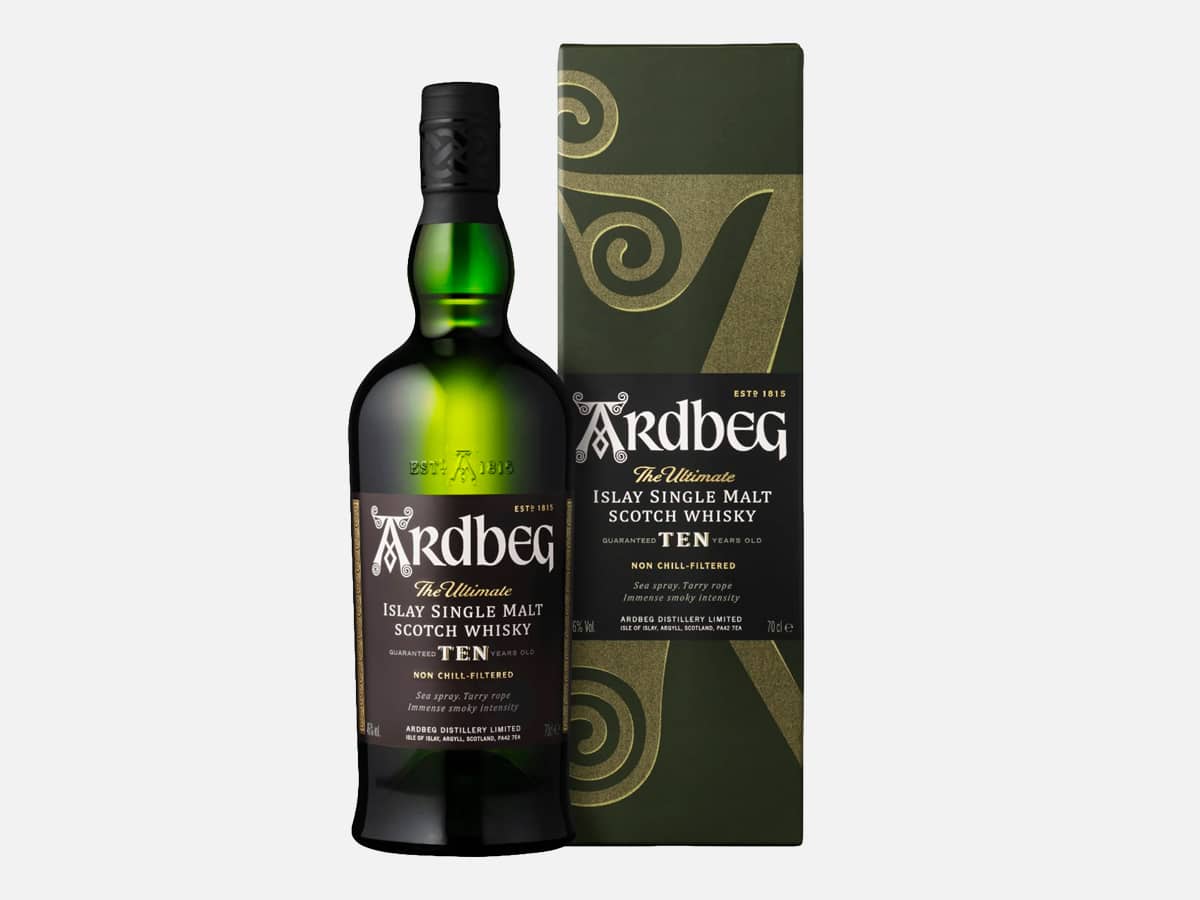 Ardbeg 10 Years Old
For lovers of the smokiest of drams, Ardbeg's 10 Years Old is renowned for serving up the peat like no other whisky. Fortunately, it does so in the most delicious of ways, as each sip slowly reveals the sweetness of malt, producing a perfectly balanced whisky experience. Named World Whisky of the Year in 2008, the Ardbeg 10 Years Old is a landmark expression that's an essential addition to any whisky aficionado's collection this Father's Day.
Price: AUD$119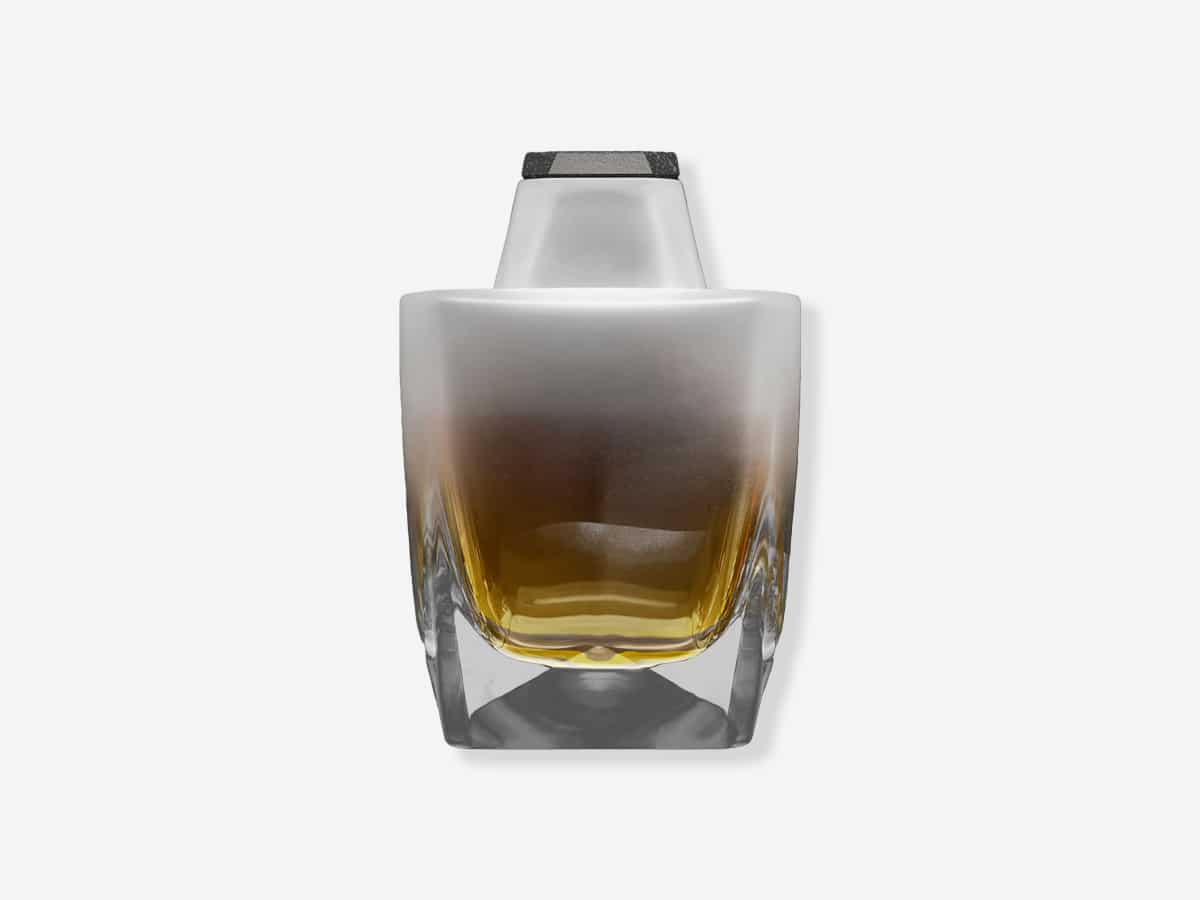 Norlan Nyht Whisky Decanter
Compact and stylish, the Norlan Nyht Whisky Decanter is the perfect gift for the whisky lover in your life. According to whisky expert Norlan, the ergonomically designed utensil was inspired by the ritual of carrying a carafe of water with an inverted glass to the bedside. As a result, the Nyht Whisky Decanter is ideal for enjoying a few sips of whisky while engrossed in a book, album, or film. A must-have for any whisky connoisseur.
Price: AUD$383.23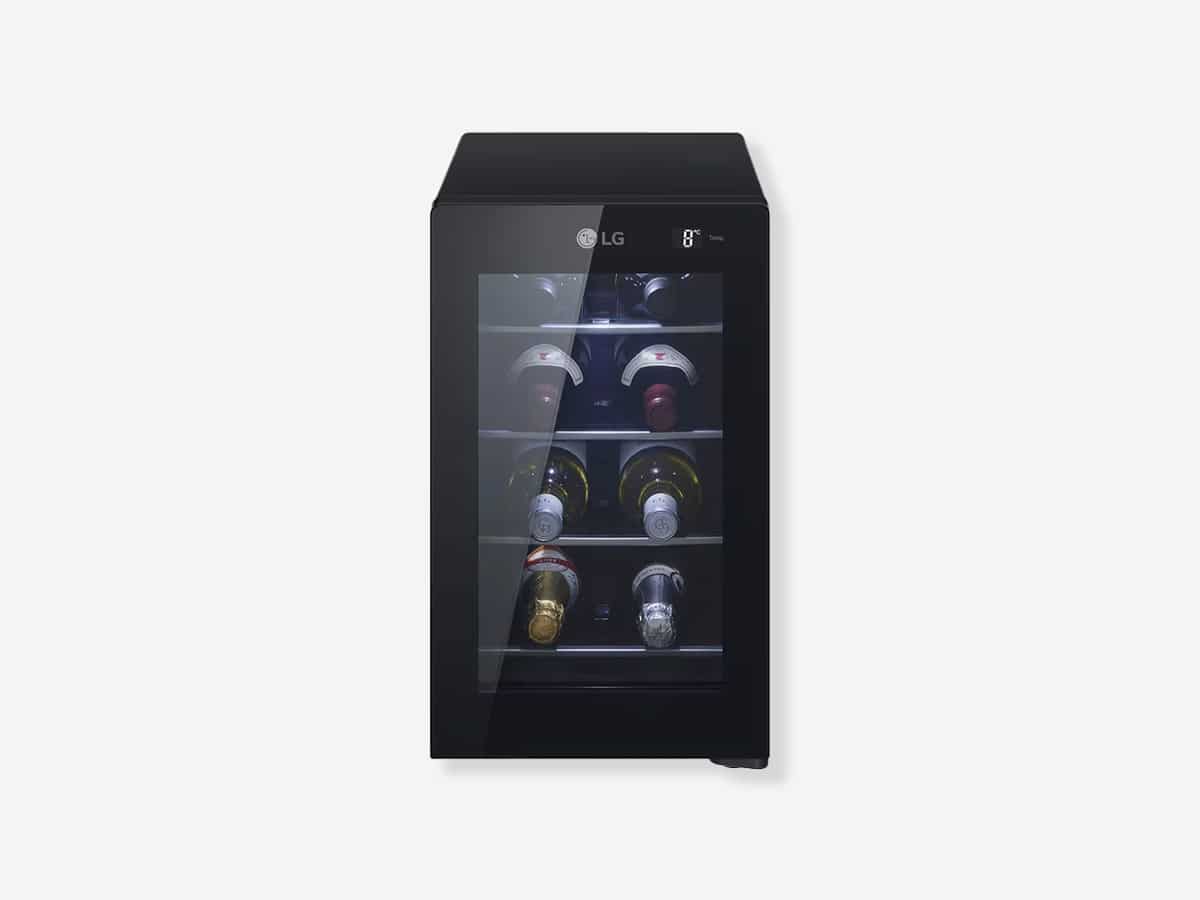 LG 8 Bottle Mini Wine Fridge
Perfect for the wine collector who is short on space, the LG 8-Bottle Mini Wine Fridge is a serious piece of kit. The mini wine fridge measures 282mm wide by 497mm high and 534mm deep, which is enough room for eight bottles of wine. The fridge also includes double-glazed glass, adjustable temperature settings, and an LED Electronic Temperature Display Window so you can monitor the temperature without opening the door.
Price: AUD$499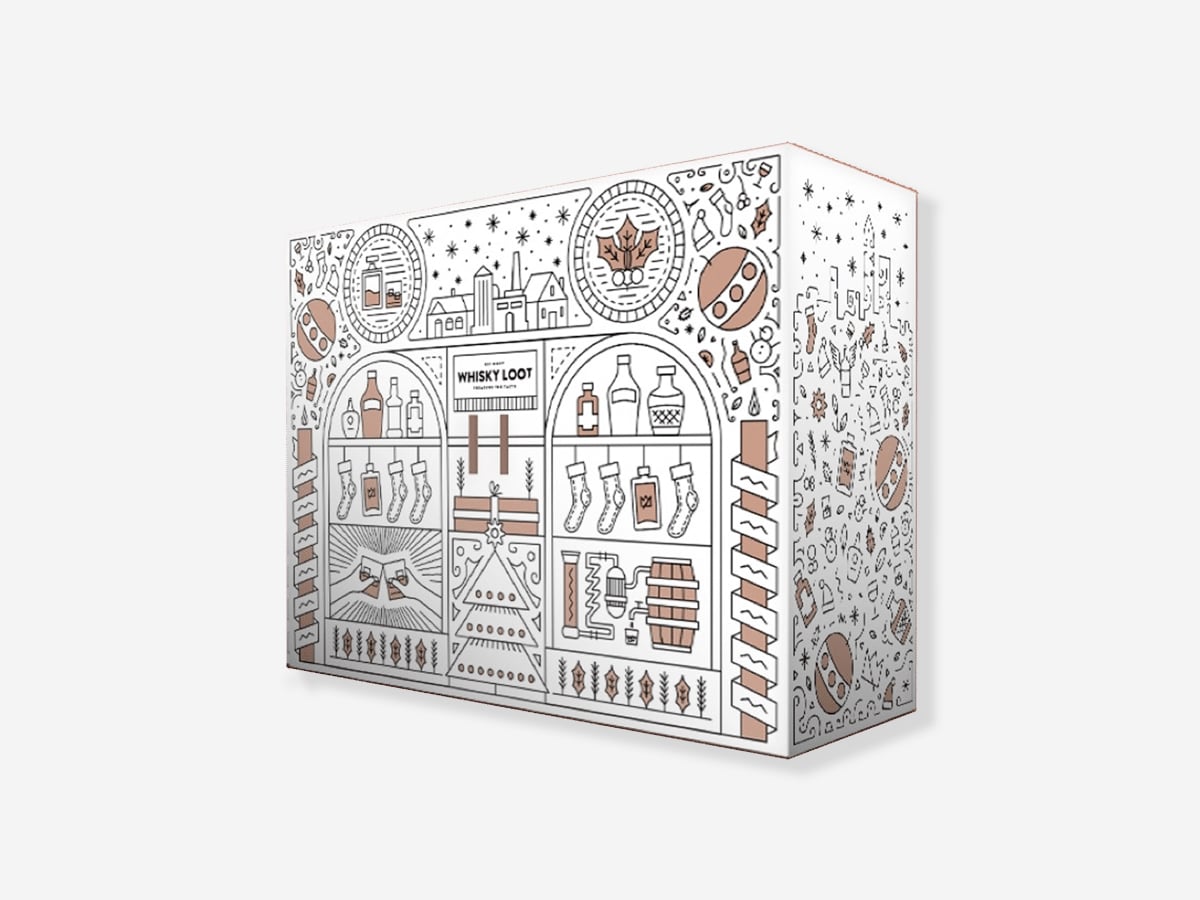 Australian Whisky Advent Calendar
It's not often you get to crack into a collection of 24 exceptional drams all at once, but Liquor Loot has you covered. The Australian Whisky Advent Calendar showcases the unique craftsmanship of the Aussie whisky industry, headlined by some of the biggest names in the domestic game. It features a hand-picked selection of 24 unique Australian whiskies from renowned distilleries across Australia including Archie Rose, Starward, Overeem and more. As far as whisky gifts go, it doesn't get better than this.
Price: AUD$369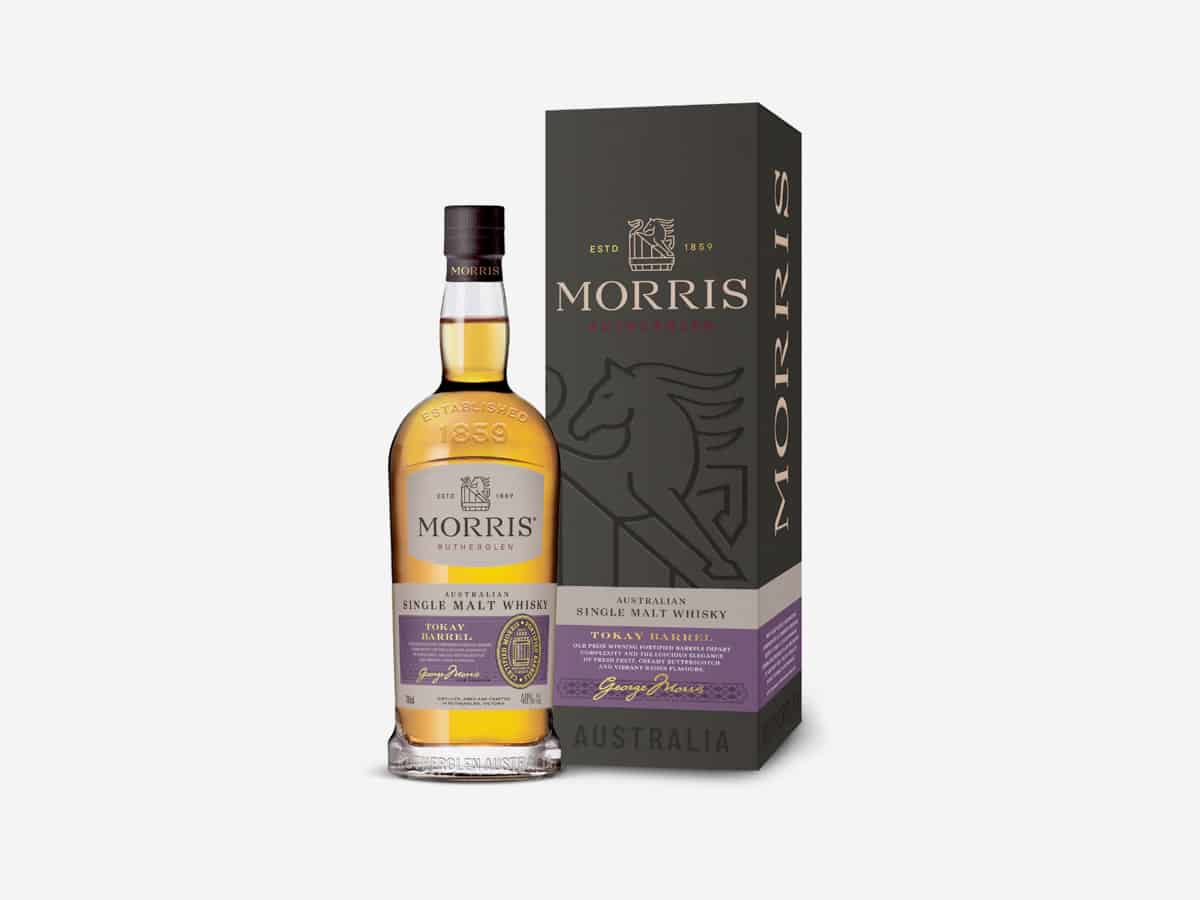 MORRIS Australian Single Malt Whisky Tokay Barrel
If you want to surprise someone with an award-winning alcohol gift, the Australian Single Malt Whisky Tokay Barrel from MORRIS might be your best bet. After the first release was named Australian Whisky of the Year by The Whisky Club, MORRIS returned to the warehouse to revisit the collection. The second release builds on the inaugural success, crafted from all Australian local ingredients and aged in predominately French oak ex-red wine casks at MORRIS' regional distillery in Rutherglen Victoria. Expect to find intense flavours of toffee, mocha, and soft caramel with a generous mid-palate.
Price: AUD$145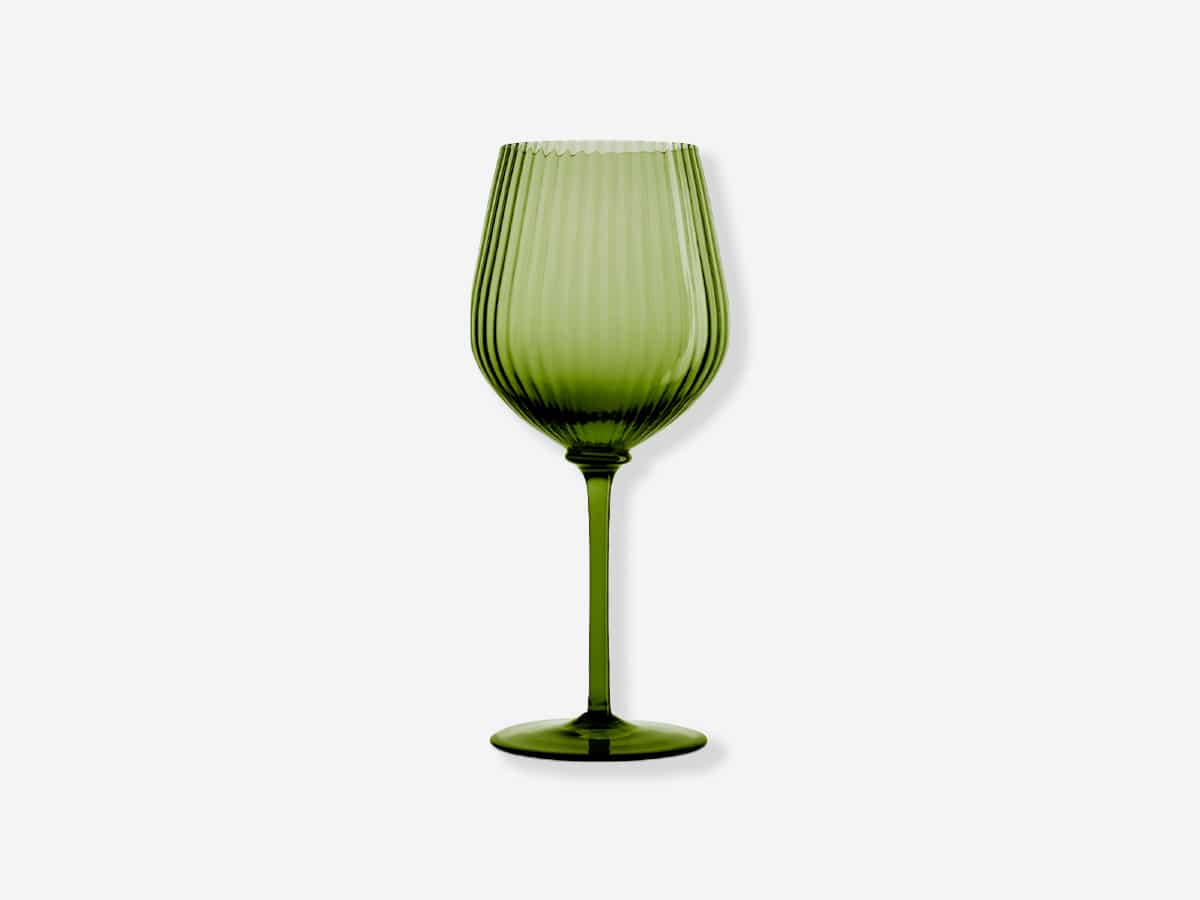 Cote D'or Murano Red Wine Glass Set
The perfect gift for wine lovers, the NasonMoretti Cote d'Or Murano Red Wine Glass takes craftsmanship to new levels. The unique drinking vessel is characterised by a handblown, traditional ribbed glass texture that Fairfax & Roberts says has been "reinterpreted with a new, contemporary silhouette to breathe life into any tablescape". The delightful pistachio colour comes by way of the meticulous alchemical practices and ancient recipes, which NasonMoretti reveals has been secretly handed down over the centuries.
Price: AUD$330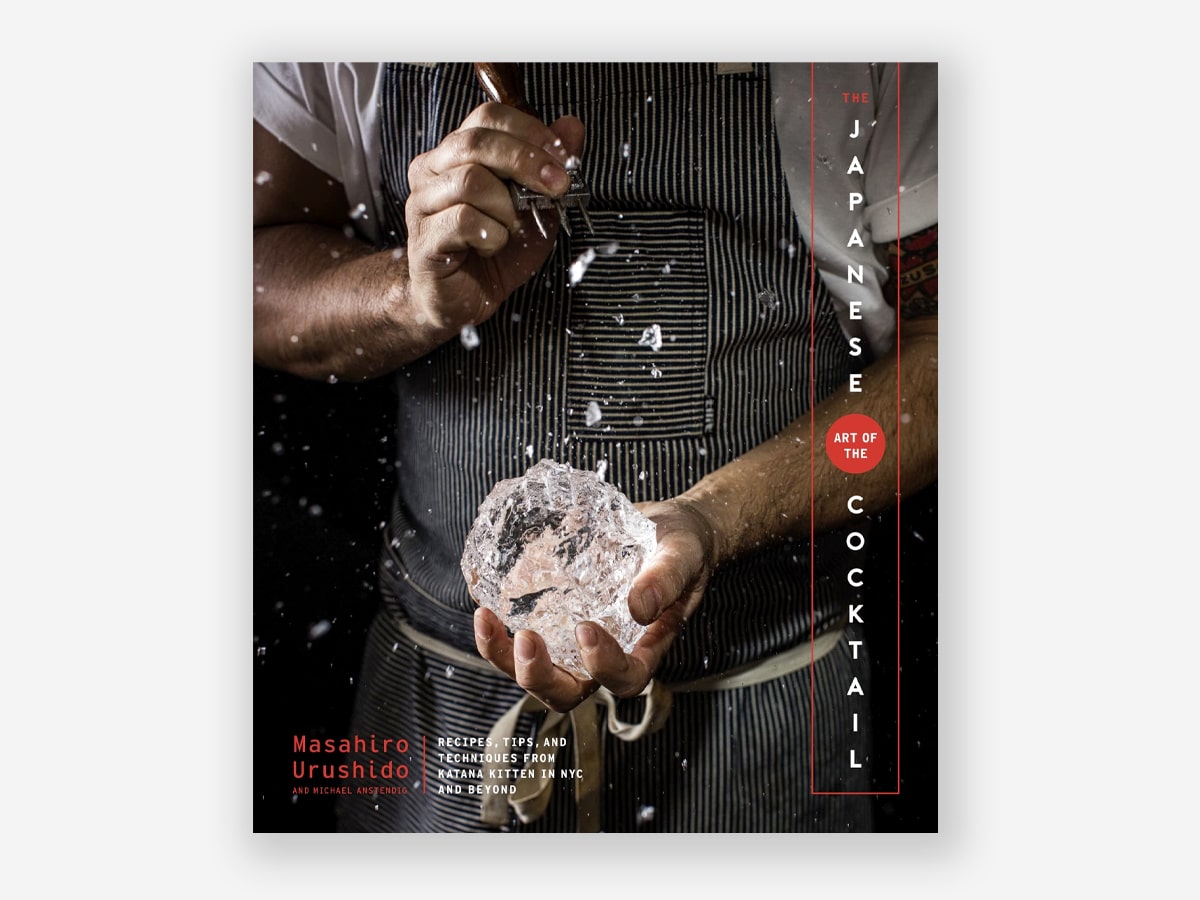 The Japanese Art of Cocktail Making
Want to elevate the Christmas cocktail list? This 2022 James Beard Foundation Beverage with Recipes Award-Nominated book explores the fabled flavours of award-winning mixologist Masahiro Urushido. Renowned for his work at acclaimed Japanese-American cocktail bar Katana Kitten in New York, Masahiro's ability to not only capture traditional flavours but reinvent them has become the stuff of legend. In The Japanese Art of the Cocktail, Masahiro shares his extensive knowledge of Japanese cocktails, while dishing out 80 recipes that best encapsulate Japan's contribution to the cocktail scene.
Price: AUD$25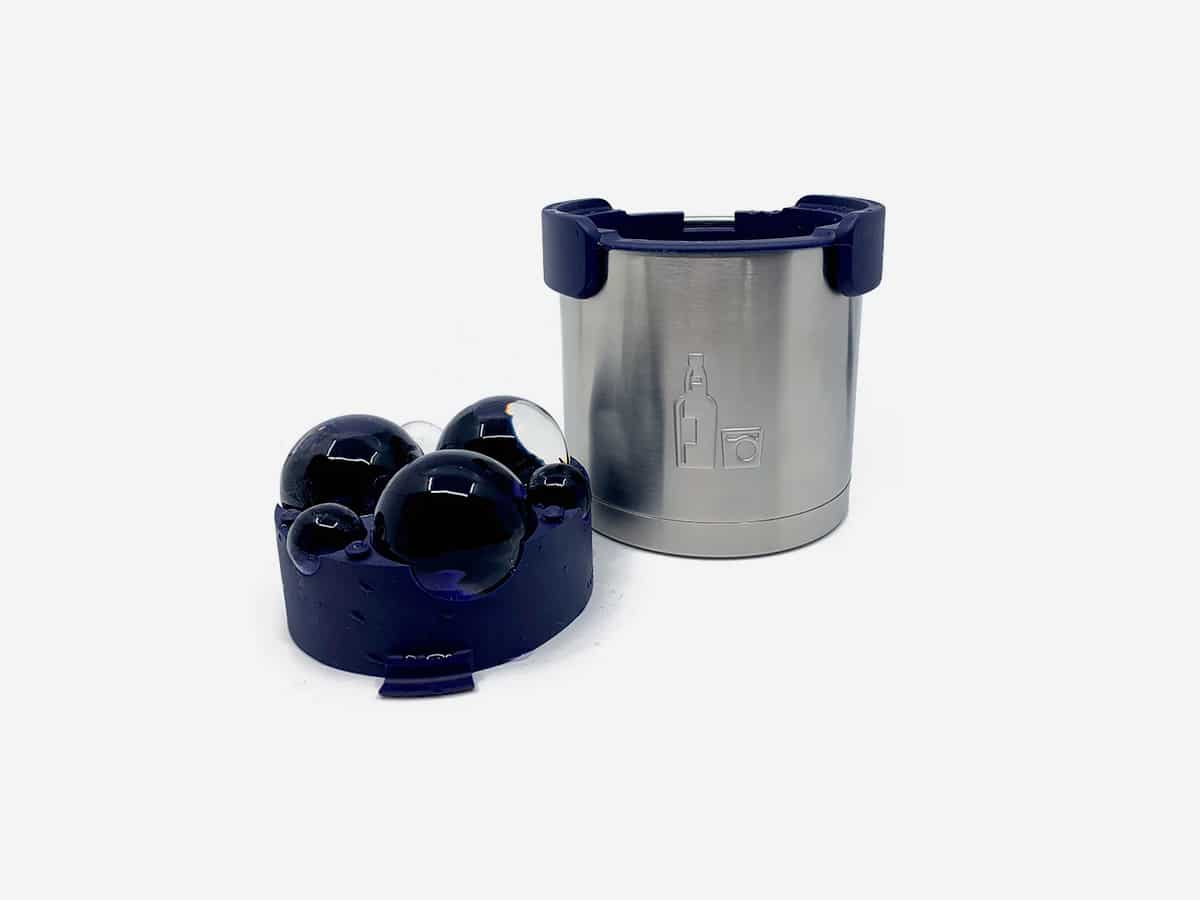 Wintersmith's Phantom Mini Clear Ice Maker
With this alcohol gift idea, running out of ice will never be a problem again! With the Phantom Mini, you are able to create three large and three small crystal-clear ice spheres pr two cubes and two cylindrical whisky discs at a time. Simply using your own home freezer, this unique contraption transforms generic tap water into glacial works of art, courtesy of a durable double-wall vacuum-insulated stainless steel and premium silicone rubber design.
Price: AUD$85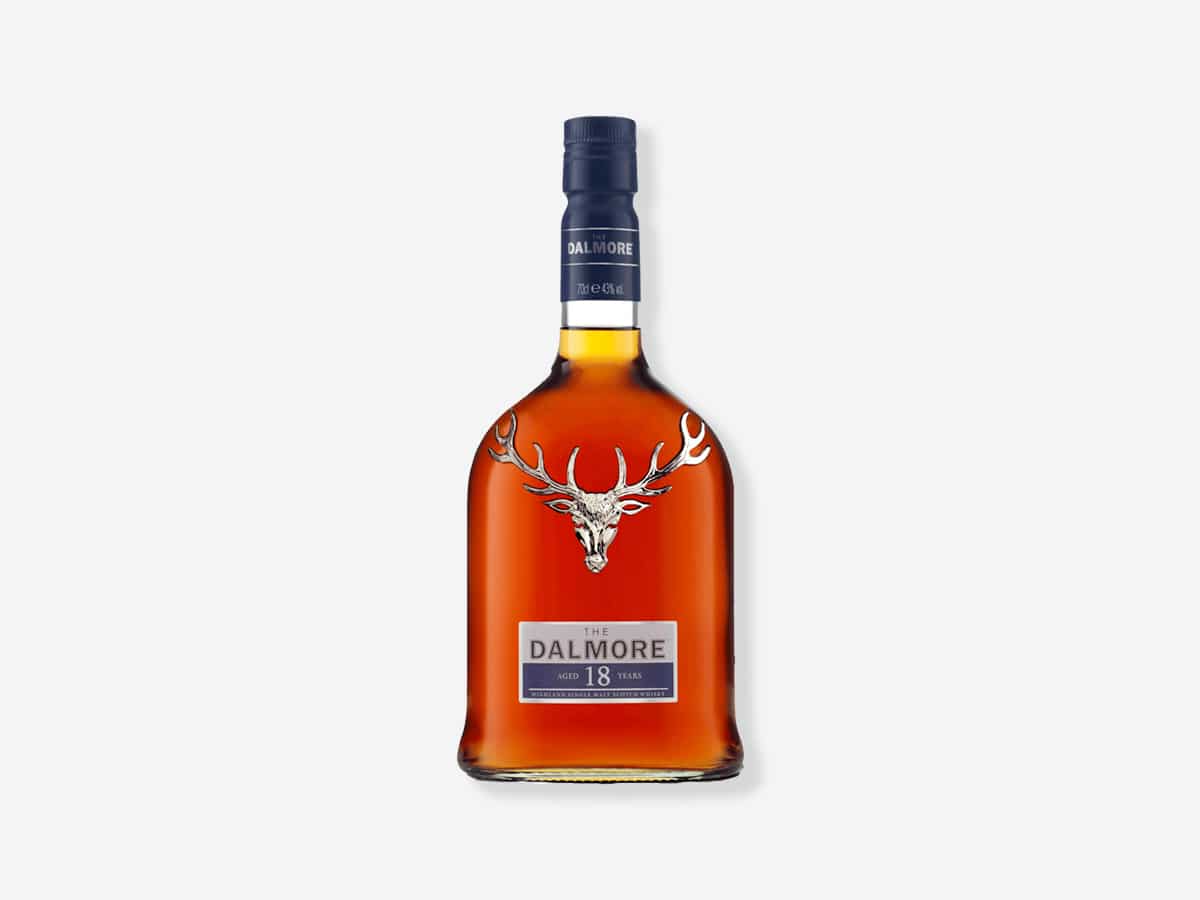 The Dalmore 18-Year-Old
Is your special someone a fan of the top-shelf? It doesn't get much more premium than Scotch whisky icon The Dalmore. This 18-year-old release showcases the Highlands label's house style; a unique single malt with a rich, deep chocolate character. The Dalmore 18-Year-Old is finished in some of the rarest casks in the world and matured for 18 years and finished for up to two years in Matusalem Sherry casks, exclusive to the Alness distillery. A special gift for a special person.
Price: AUD$500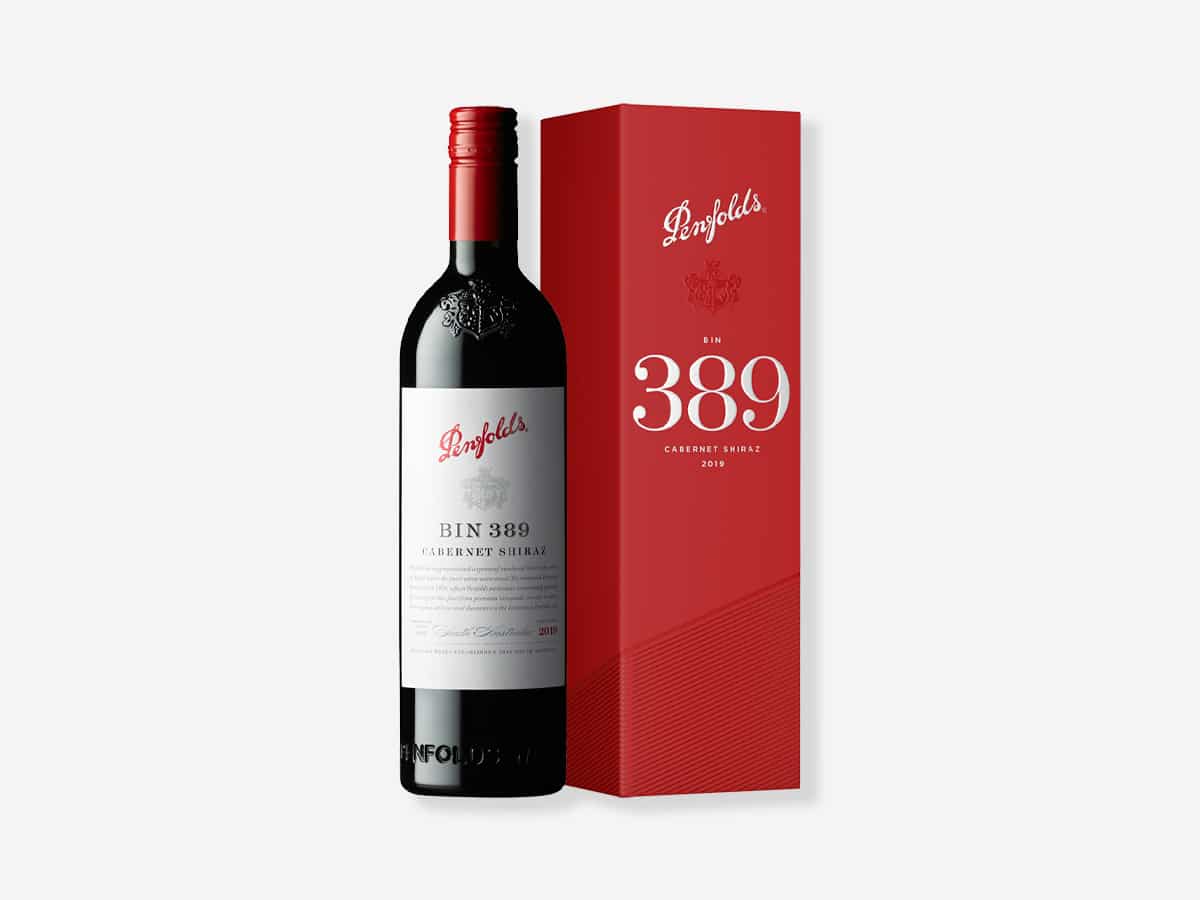 Penfolds Bin 389 Shiraz 2019
Often referred to as 'Baby Grange', Bin 389 is premium wine without the crazy price tag. This stellar release from Australia's favourite winemaker is matured in the same barrels that held the previous vintage of Grange and it has much of the same characteristics. It is a generous combination of grapes that fuses the structure of cabernet sauvignon with the richness of shiraz to give way to that delightful mid-palate Penfolds is known for.
Price: AUD$110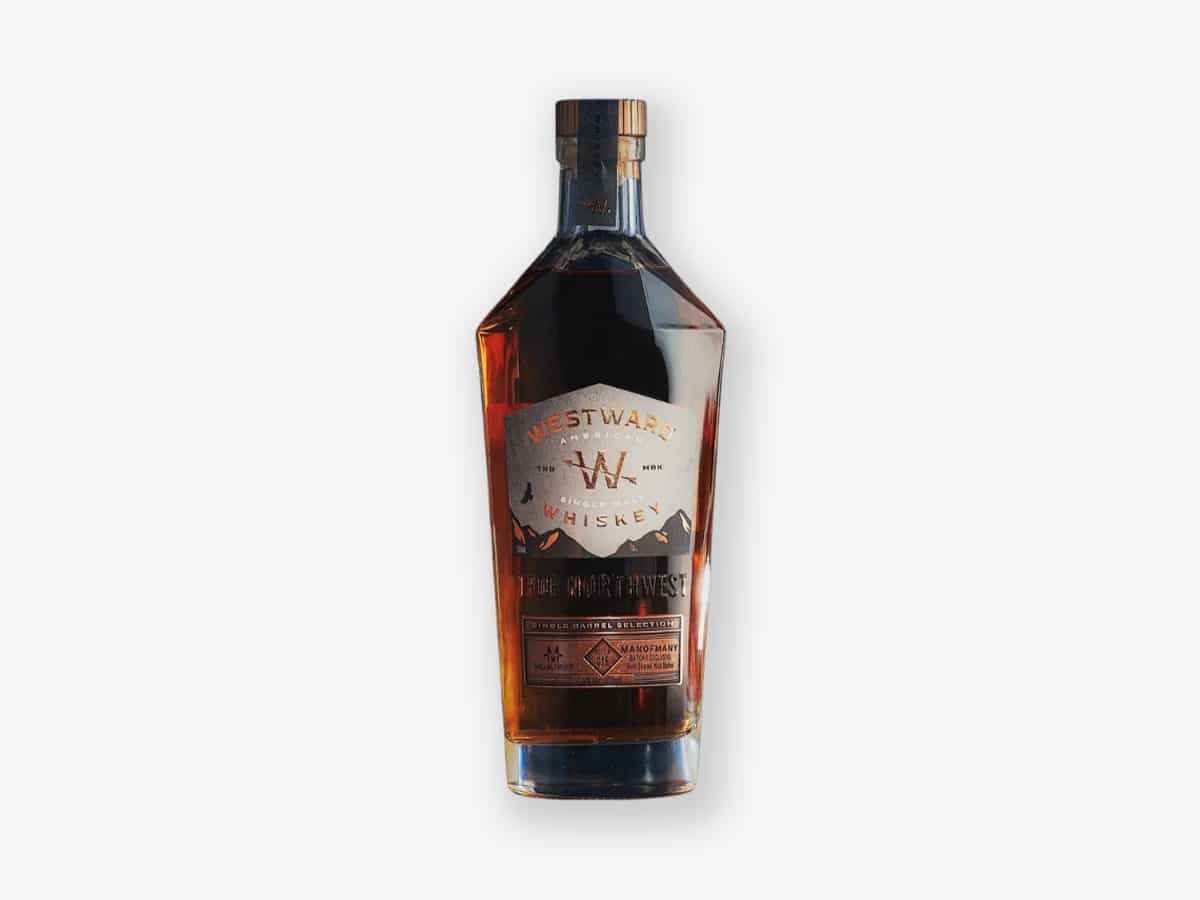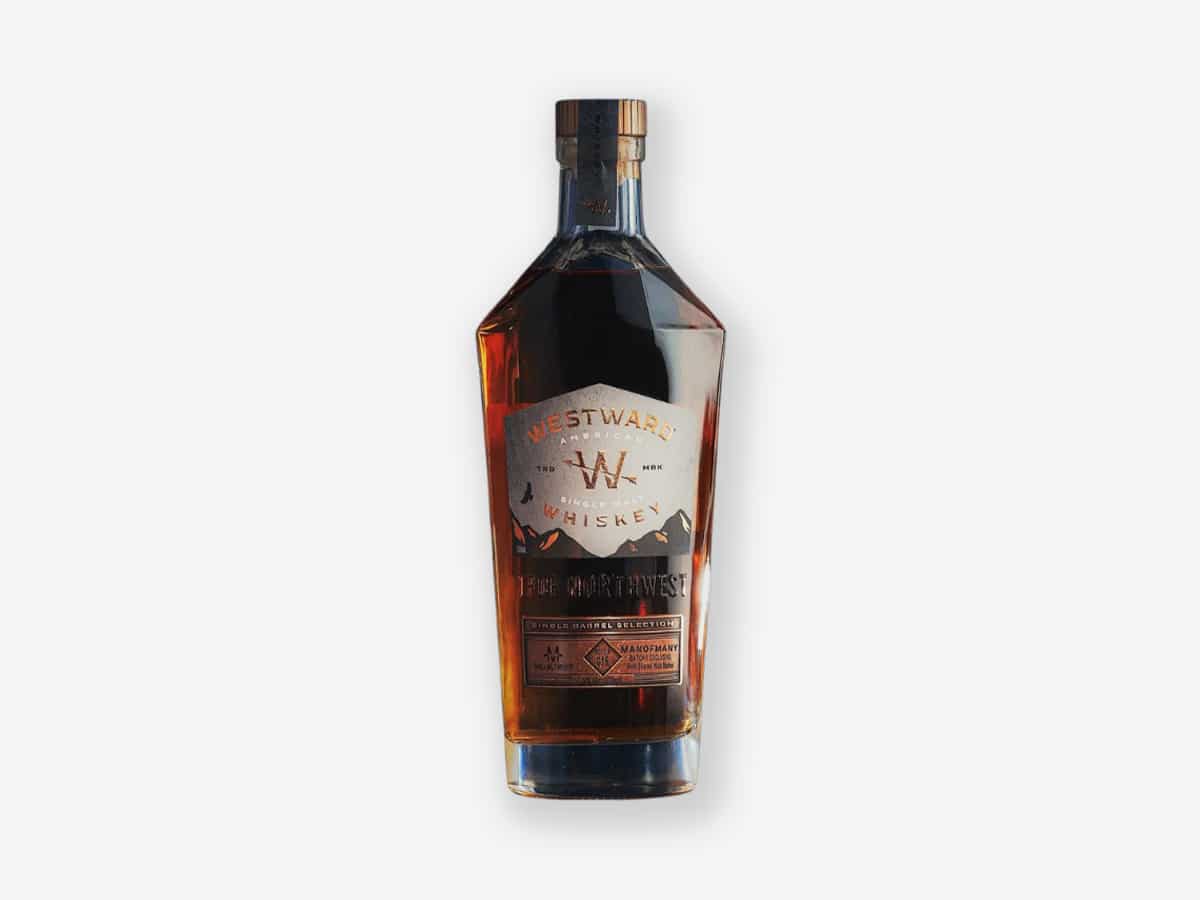 Man of Many Exclusive Westward Whiskey American Single Malt Barrel Selection
Call us biased, but we happen to think the Man of Many Exclusive Westward Whiskey Single Barrel Release is pretty darn good. Created in collaboration with the award-winning Portland-based Westward distillery, the whiskey uses an exclusive barrel selected by Man of Many co-founders Scott Purcell and Frank Arthur. It balances notes of malted barley, crème brulée, and rich toffee, with an underlying beer-based character that's become one of Westward's calling cards. Sweet malt carries through the stout-like finish, which goes big on chocolate, coffee, and toasted almond. There's only a limited amount available to snag, so if you know a whisky lover that is hard to buy for, this one is a sure-fire winner, if we do say so ourselves.
Price: AUD$175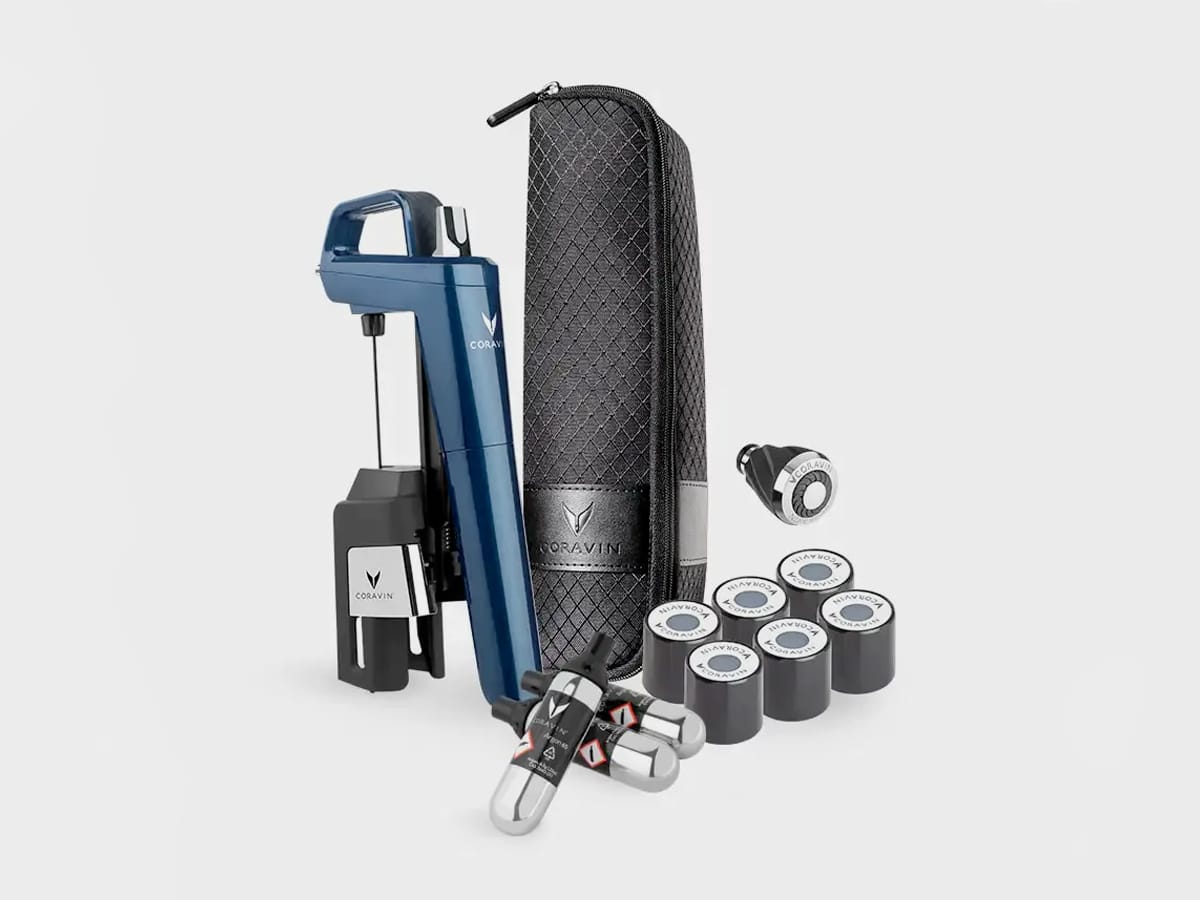 Coravin Timeless Six+ Bundle
Got a wine-lover in the family? Here's a gift that will help them get the most out of their next bottle of vino. The Coravin Timeless Six+ Bundle takes the already-ingenious wine preservation system and streamlines the whole process. Now, you never have to worry about opening up a good bottle of red and having it go to waste. The new Timeless Six+ Bundle adds a patterned grip, smart clamps and an overall sleeker package highlighted by colourways such as 'piano black' and 'midnight blue'.
Price: AUD$699.95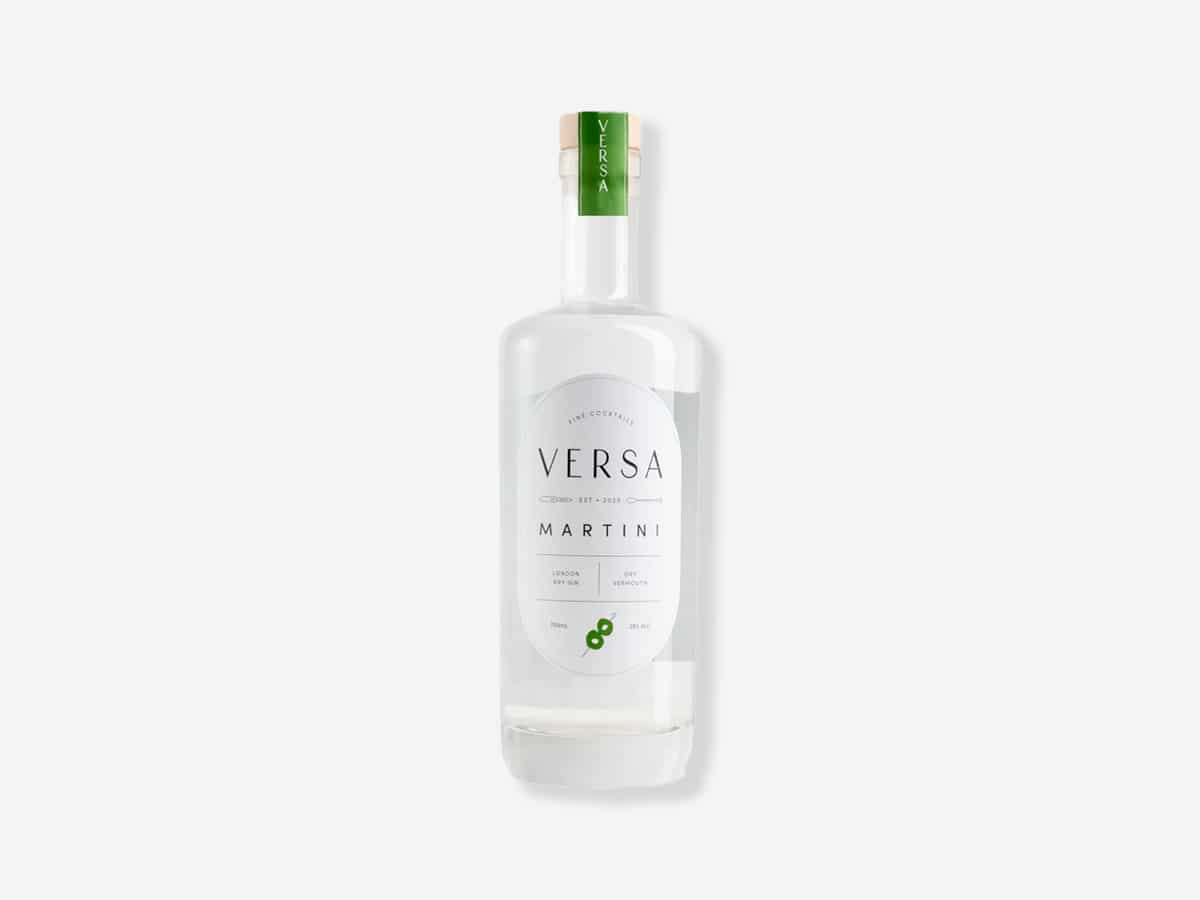 Versa Martini
Cocktails made easy, the Versa Martini is a true classic concoction without the extra steps. Once cracked, you simply pour the Versa Martini into a martini glass, garnish with olives or a lemon twist and serve. Best of all, this sub-$100 alcohol gift makes nine martinis.
Price: AUD$75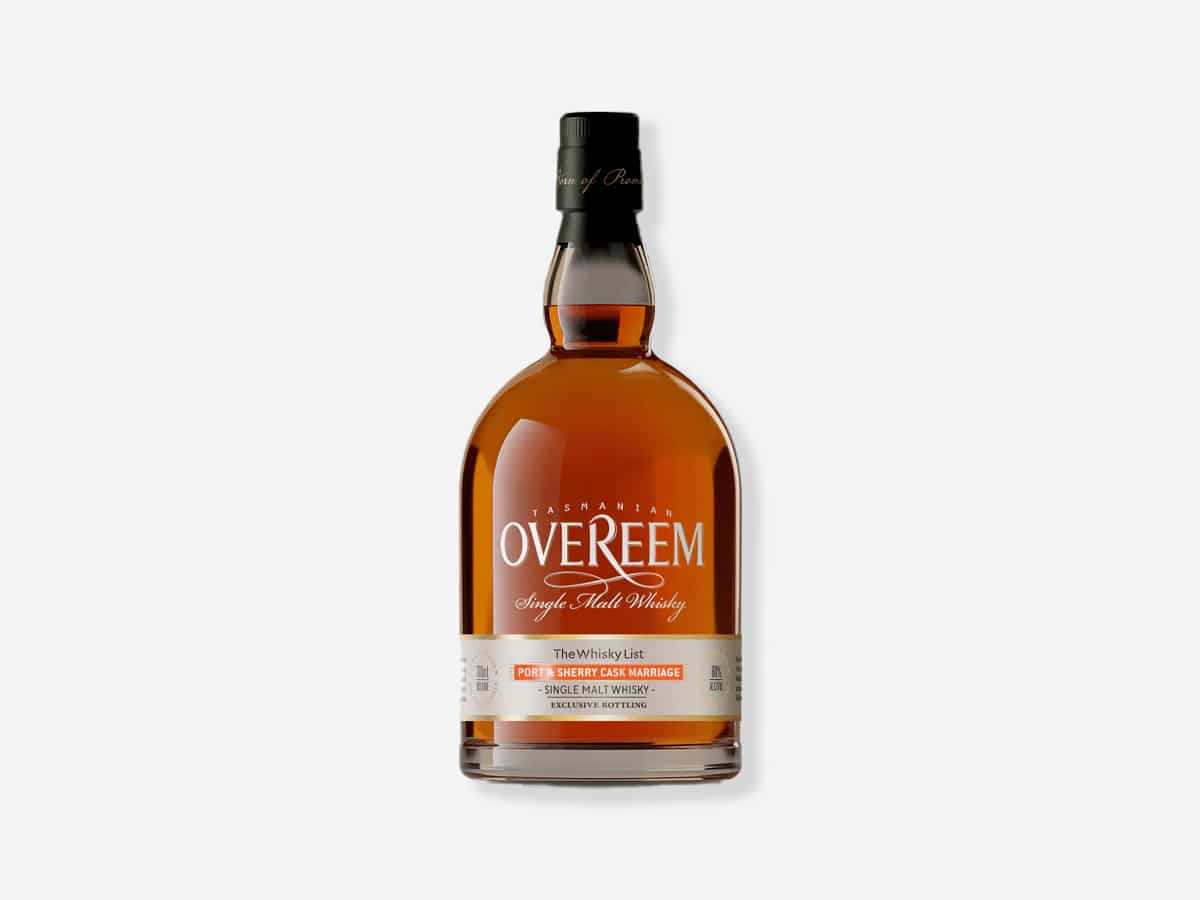 Overeem Port & Sherry Marriage Cask Strength
A stunning release from Tasmanian whisky icons Overeem, the Port & Sherry Marriage Cask Strength is a true first-of-its-kind. The unique drop is the product of experimentation, with Overeem expertly marrying two 100-litre French oak casks to create a robust 60% ABV dram. Exclusively bottled for Whisky Lovers Australia and The Whisky List, this big, bold spirit is not to be missed.
Price: AUD$265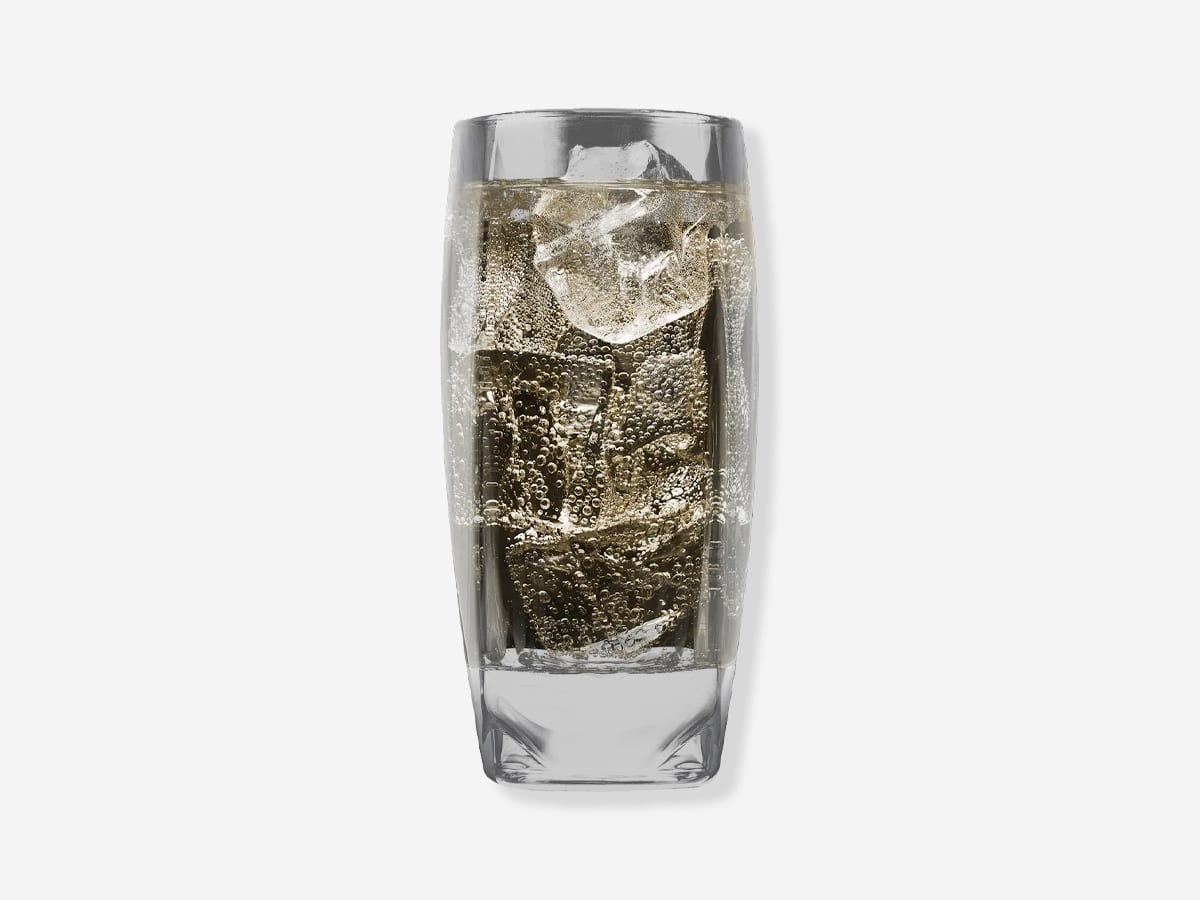 Norlan Vawe Highball Glass
You can never have too many highball glasses. For the whisky lover who has everything, this crystal Vawe Highball Glass from design legends Norlan offers a touch of luxury to your home bar. The perfect gift for the cocktail lover, this glass features extruded chevrons inside, angled and engineered to provide friction for muddling ingredients.
Price: AUD$53.18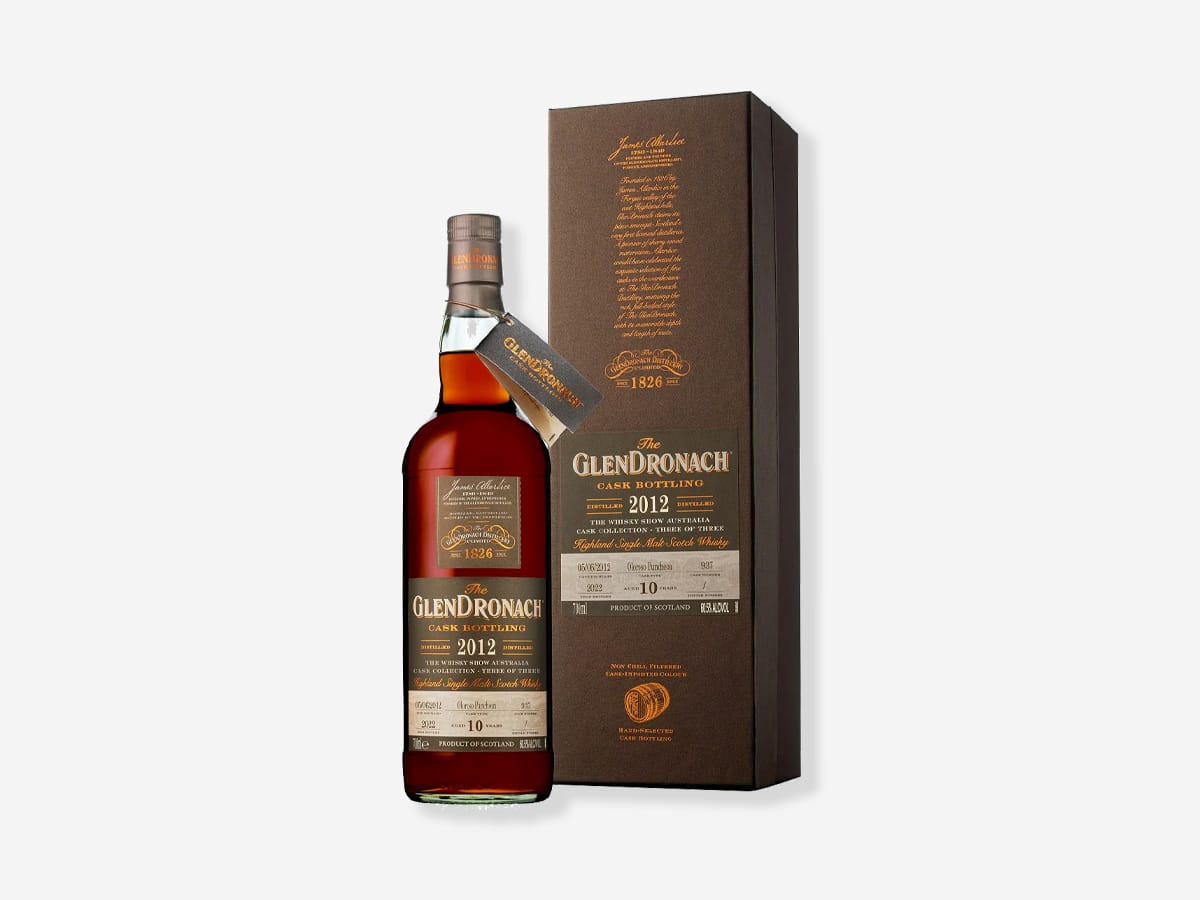 GlenDronach 2012 The Whisky Show Exclusive 10-Year-Old Single Cask Scotch Whisky
A stunning drop from one of our favourite Scotch producers, tthe 10-Year-Old Single Cask from The GlenDronach was expertly crafted by Dr Rachel Barrie. First distilled on June 5, 2012, and aged for a full decade in an Oloroso puncheon, the whisky is limited to just 600 bottles worldwide, so it's only for the true collectors. Inside, you'll find enticing aromas of crystallized orange, cherry fruit cake, hazelnut, raisin, marzipan, and ginger while the palate offers a delightful fusion of spiced apple, cherry, honey, citrus peel, and almond. If there is a whisky fan in your life, this gift is unparalleled.
Price: AUD$210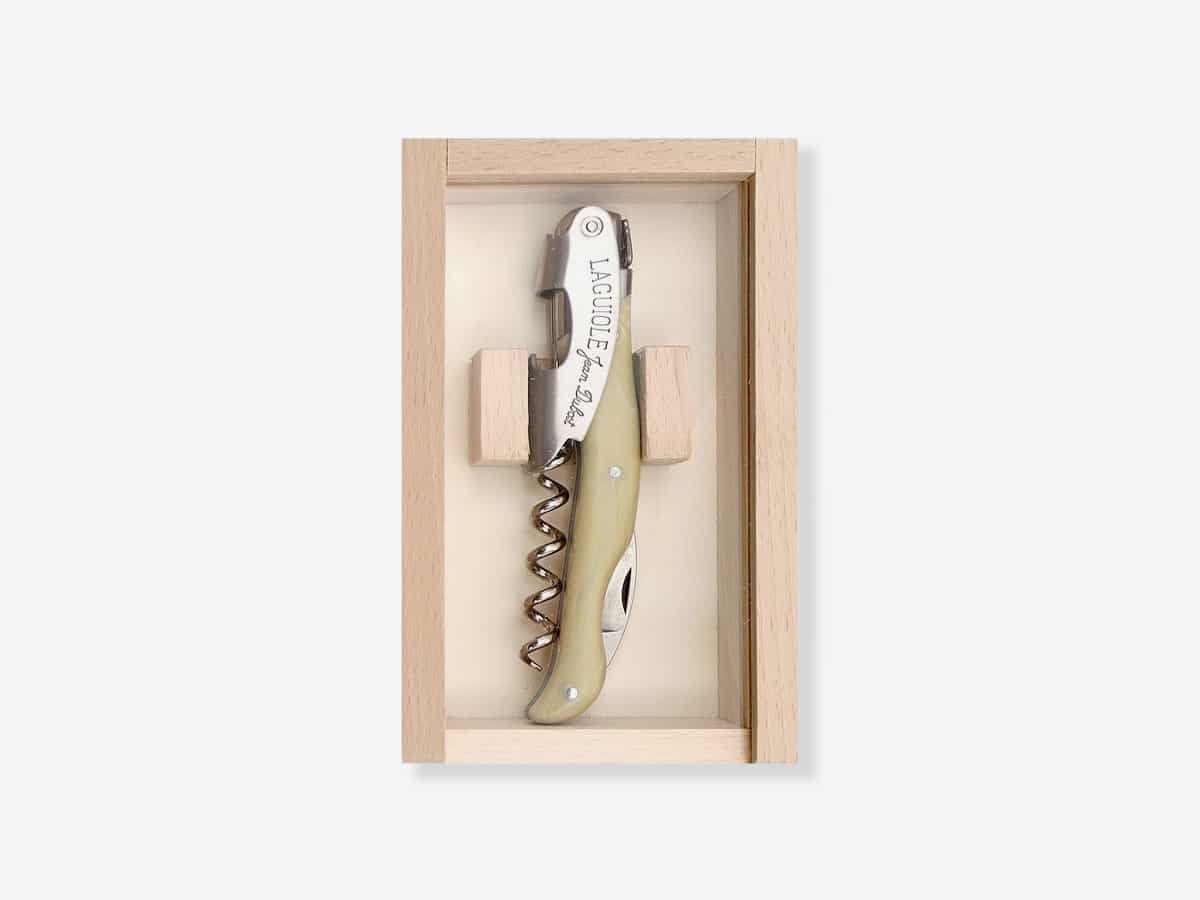 Laguiole Jean Dubost Waiter's Corkscrew
If the wino in your life wants to do as the professionals do, the Laguiole Jean Dubost Waiter's Corkscrew is a gift you can't go past. Crafted using ultra-strong, durable stainless steel and olivewood, this drinking utensil is designed to withdraw corks in a single movement. Best of all, it comes by way of the Dubost family, who have been creating fine flatware for four generations in France's Laguiole region. Made in France and designed using the most meticulous of techniques, this Waiter's Corkscrew is a gift that won't disappoint.
Price: USD$139.95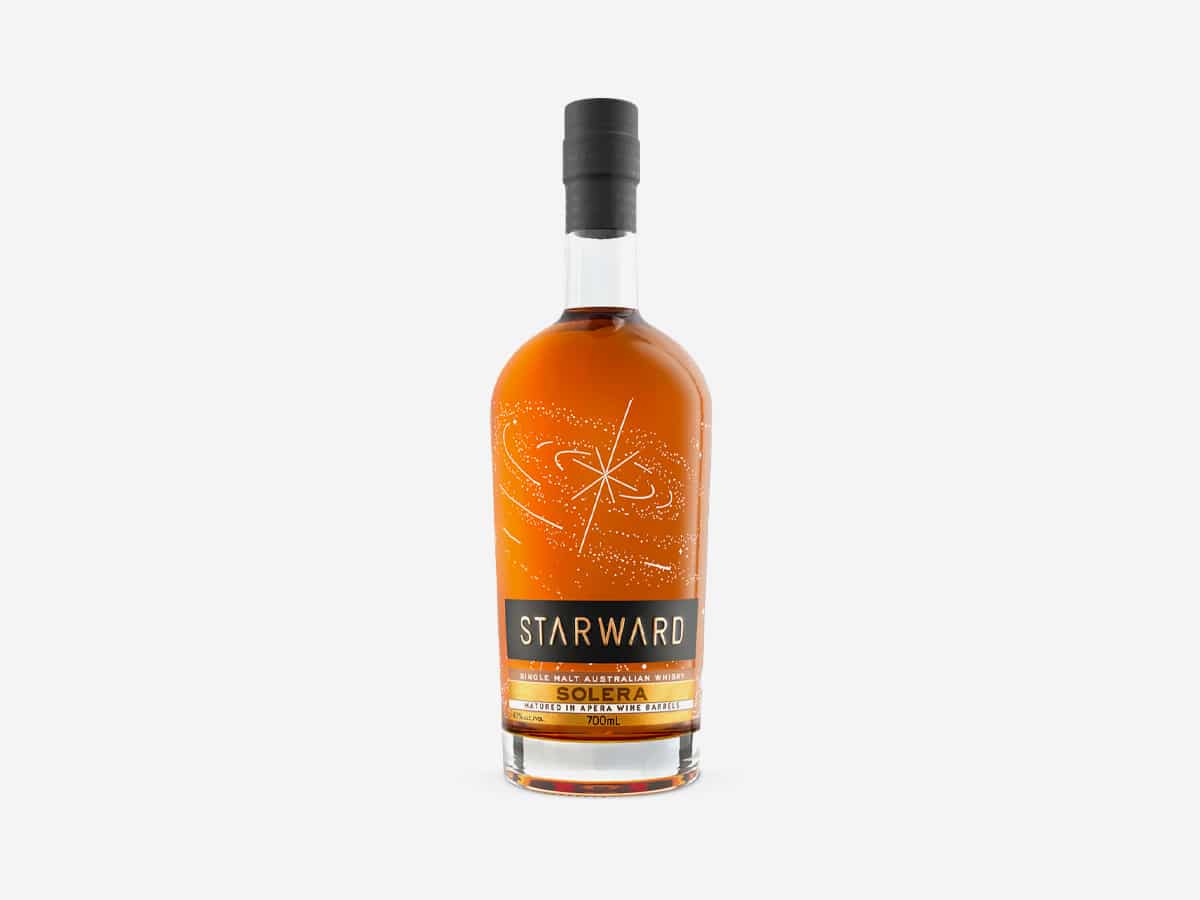 Starward Solera
You already know we love Starward's new Muscat Cask, but Solera is a surefire winner. The Port Melbourne distillery is renowned for excellent whiskies and this absolute banger as among its very best. A unique journey through traditional whisky production, Solera makes use of the classic Spanish method originally used to age Sherry, which typically involves blending a fractional amount of each young cask with a more mature spirit.
For Starward's Solera whisky, the brand sources entirely local ingredients and components, including Apera casks mostly come from McWilliams Winery and Australian malted barley, which is then fermented with brewers' yeast for a craft finish. A world-class product from a local icon, Solera delivers bright tropical and orchard fruits, caramel and vanilla notes on the nose, finishing with a juicy lingering dry spice. Just delightful
Price: AUD$139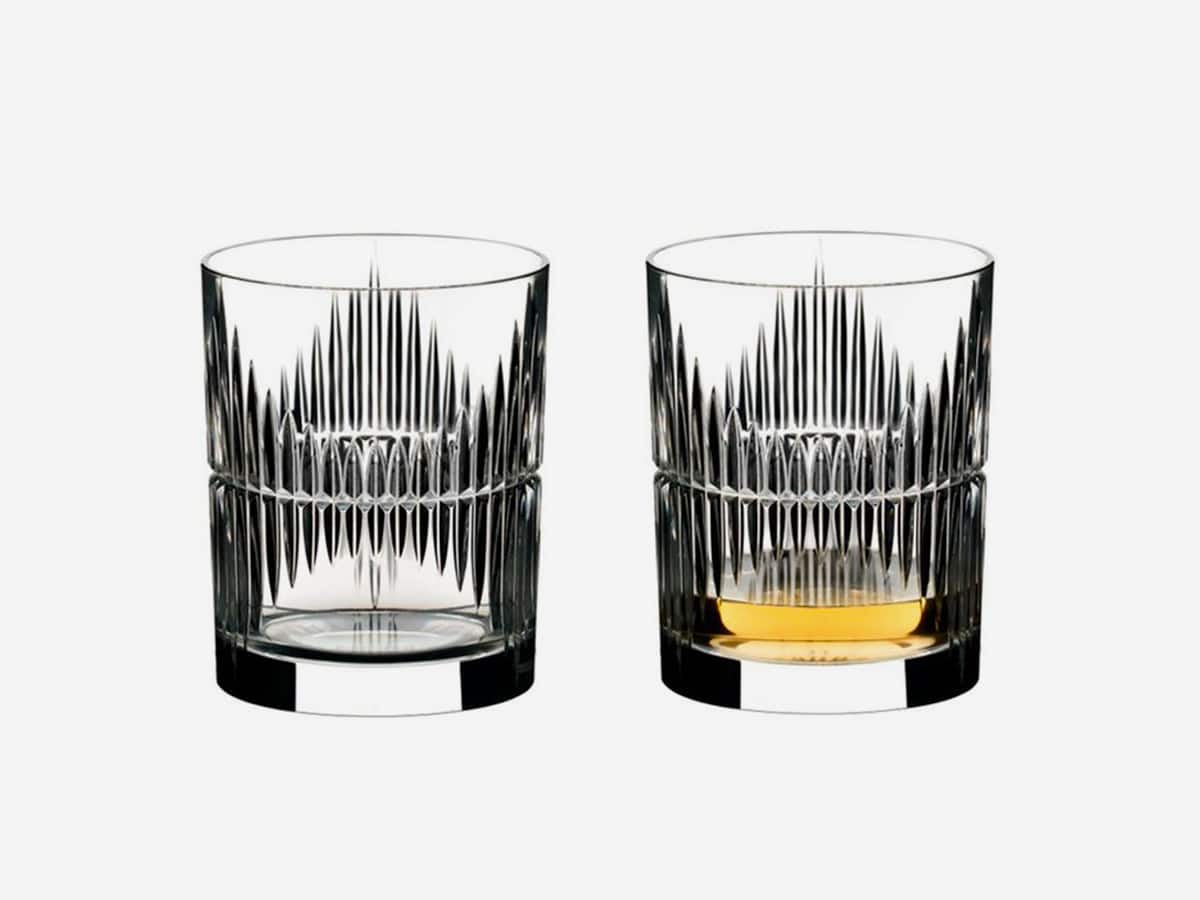 Riedel Tumbler Collection Shadows
Designed by Maximilian J. Riedel, the Shadows Tumbler by Reidel is the pinnacle of classic glassware. A versatile piece of drinking equipment, these tumblers are perfect for complimenting any table setting, from elegant to casual. Designed to mimic a reflective shadow with its linear pattern, this drinking vessel is seriously high-class.
Price: AUD$55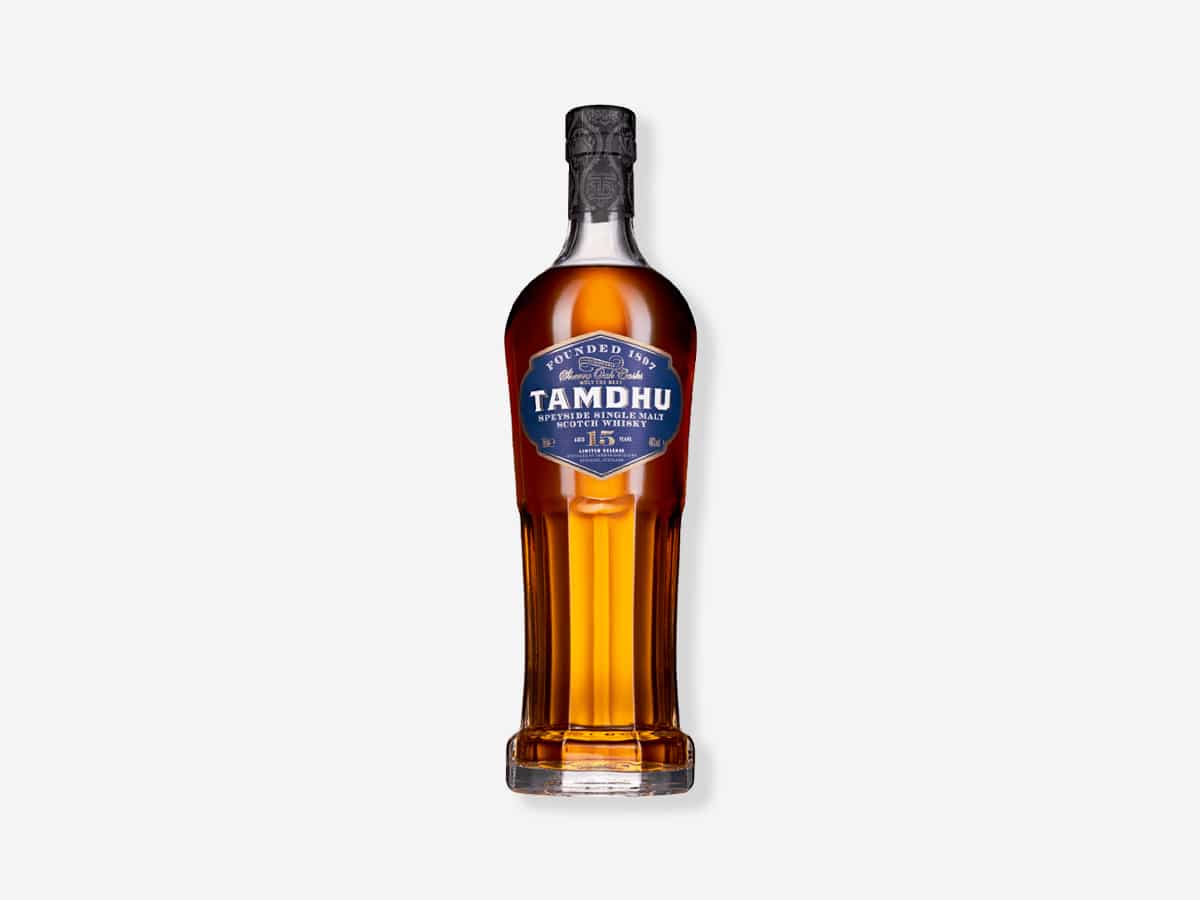 Tamdhu – 15-Year-Old Single Malt Scotch Whisky
A premium Scotch whisky that comes from a little out of left-field, the Tamdhu 15-Year-Old is a winning drop. Matured exclusively in the finest sherry oak casks, this whisky boasts a beautiful natural colour and a vibrant hit of summer fruits on the palate. Simple, delicate and effortlessly fun, Tamdhu has nailed the ultimate warm-weather whisky.
Price: AUD$189.99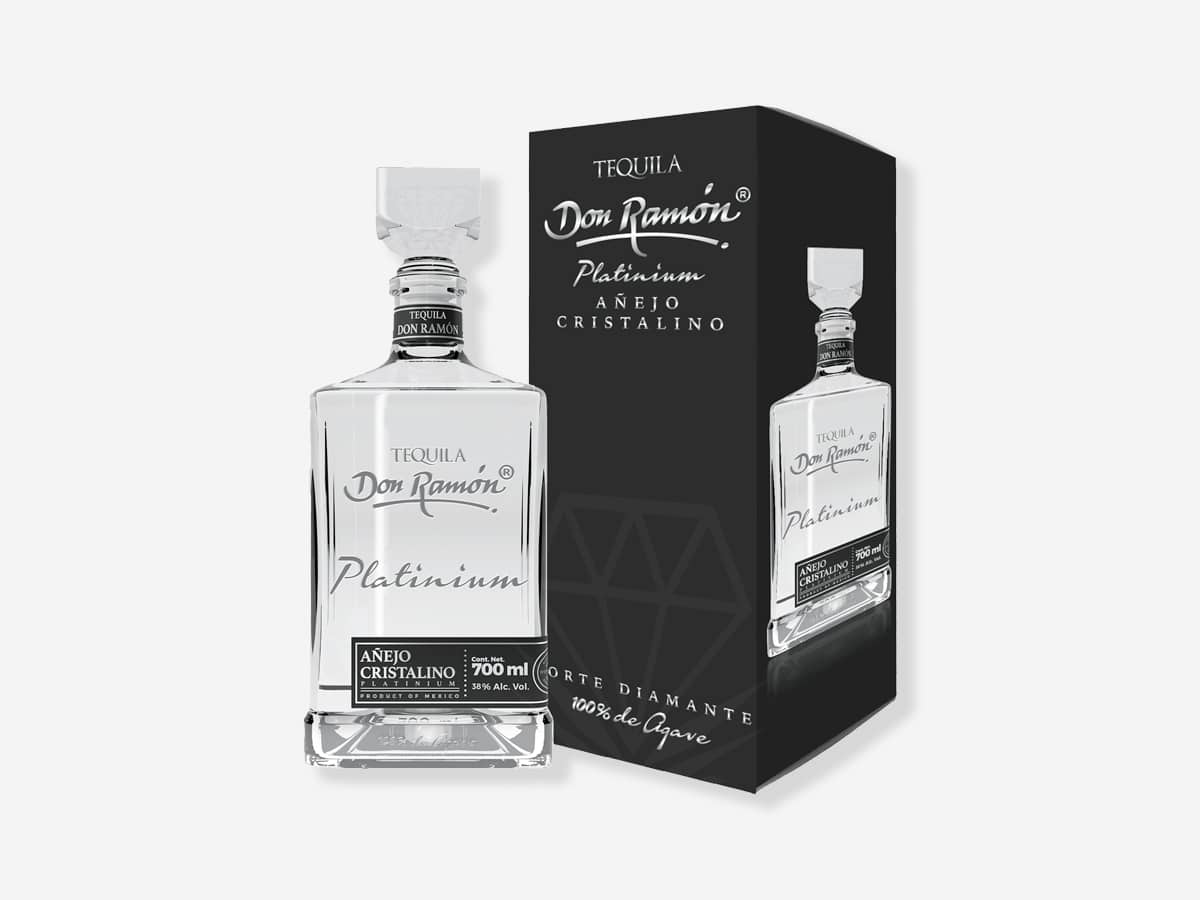 Tequila Don Ramon
If you want a tequila gift that won't disappoint, Don Ramon has you covered. The Platinum release is a premium tequila that features delicate notes of wood, vanilla, nuts and spices. An award-winning release, it copped a silver at the Las Vegas Global Spirit Awards and a bronze at the San Francisco World Spirits Awards.
Price: AUD$93.99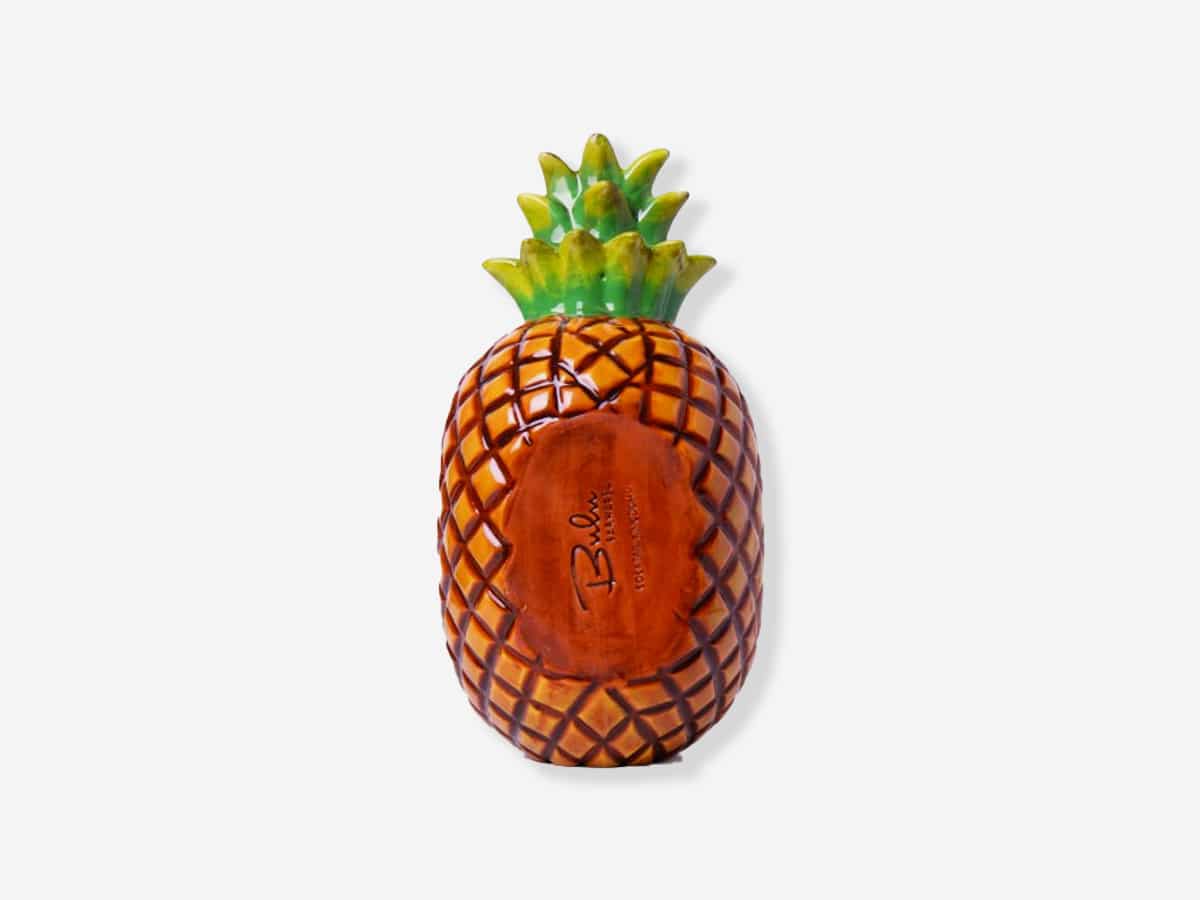 Bulu Pineapple Bowl
The alcohol gift for the home drinker that has everything, the Bulu Pineapple Bowl is like nothing you've styled before. The decorative multi-purpose bowl is designed for serving cocktails and food or holding your bar tools or keys. Created in collaboration with iconic bartender and mixologist Daniele Dalla Pola, this quirky alcohol gift is a surefire way to get the fiesta started.
Price: AUD$62.29
Things to Consider for Alcohol Gift Ideas
When it comes to alcohol gift ideas, simply wrapping a bow on a bottle of whisky isn't quite enough. In fact, if you want to get the special occasion right, there are a few things you need to consider:
Price: Perhaps the most obvious consideration, the price will inevitably play a factor in your purchasing decision. While you may want to splash out for a significant birthday or gifting event, more often than not, you'll be aiming around the $50-$100 mark. To get the most out of your alcohol gift idea, don't be afraid to shop around for the best price.
Spirit choice: Is your special someone a wine fan or do they prefer a whisky? Knowing what to get is half the battle when it comes to buying gifts for wine lovers and drinks experts. Start by identifying what kind of drink they regularly go for and then look to elevate their every day by going one step higher than the average.
Investment: Over the past few years we've seen alcohol become more than just a Saturday afternoon sipper. If you are looking to purchase an alcoholic gift for a friend or loved one, maybe you should consider an investment piece. New or special releases might grow in price or collectibility, so it's always a good idea to consider investment as a gift idea.
Alternatives to Alcohol Gifts
If you are looking for something other than just a great tipple or some of the hard stuff, we've got you covered. Outside of just alcohol gift ideas, we've collated our favourite releases across a number of different categories. So, no matter what that special someone in your life is keen on, you'll find it here.
How Man of Many Chose the Best Alcohol Gift Ideas
With more than 10 years of experience sipping the best drops on earth, Man of Many's editors are sticklers for research and certainly know a thing or two about drinks. This list of gift ideas was curated through the personal experience of experts, alongside extensive and online research from drinks critics and expert reviewers. Each product on this list was checked by the Man of Many staff prior to publication for the official tick of approval. You can review our editorial policy here surrounding how we maintain our independence in our editorial reviews.
Alcohol Gift Ideas FAQs
What are the best alcohol gift ideas?
If you are stuck for gift ideas, a great bottle of wine, whisky or some new glasses are always great options. For the discerning wine lover in your life, a new set of champagne flutes or drinking glasses will suffice, while whisky lovers will enjoy a subscription service or gift pack.
What food goes well with alcohol gifts?
Sending food alongside an alcoholic gift can be a great way to elevate the experience. We recommend sending biscuits, cheese (provided you have some way to store it) and chocolate always makes a great pairing.
Is gifting alcohol appropriate?
While some people may not be drinkers, alcohol gift ideas are generally great stocking stuffers or easy choices. Most people love to celebrate special occasions and a great bottle of wine, whisky or a new set of tumblers will never disappoint.