Step Inside the Ultra-Luxe Sydney Bottle-O Serving Up $13 Whisky Tastings
Whisky lovers take note, buried deep within the heartland of Sydney's revered Rocks precinct, lies a hidden gem. The latest addition to the historic enclave, Barrelhouse Cellars, is an ultra-luxe bottle shop that comes stocked to the brim with rare and ready-to-drink drams. What's more, it won't set you back a pretty penny to indulge in the top-shelf. The delightful well-dressed chaps behind the counter are offering up world-class tasting flights from as little as $13. Slàinte Mhath, indeed.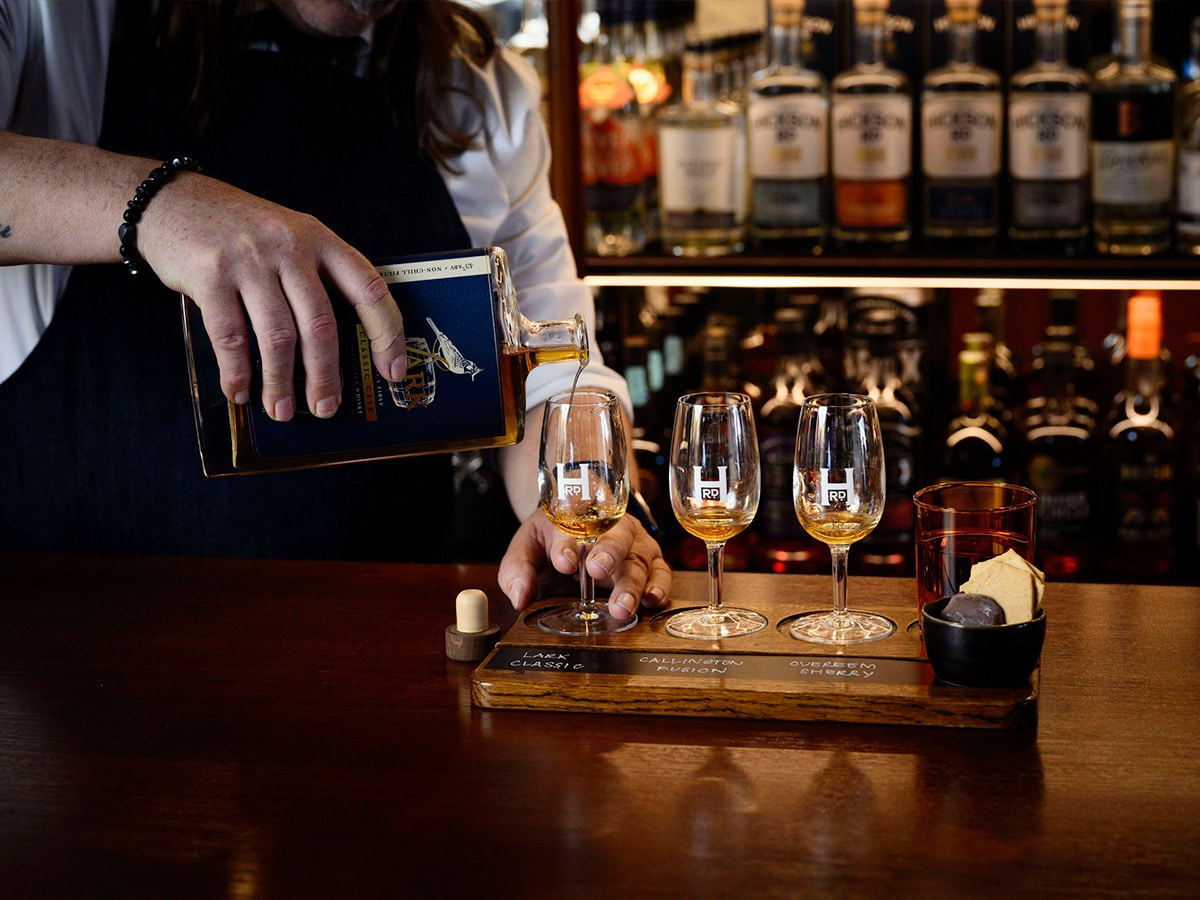 Originally built as The King's Tavern from 1842 to 1912, the Barrelhouse Cellars venue has had a remarkable history. Prior to WWI, it served as the Salvation Army Naval & Military Home before becoming housing the Circular Quay Branch of the Civil Ambulance & Transport Brigade, later the NSW Ambulance Service, until 1990. Now, it's taking on a new lease on life and it's got some stellar pedigree behind the transformation.
Barrelhouse Cellars come by way of the internationally recognised team behind famed gin distillery Hickson House, cocktail icon The Barber Shop and much-loved gastropub The Duke of Clarence. This time around, the budding entrepreneurs have taken things into the retail space, with the storefront offering a rare opportunity to sip spirits in the historic paved courtyard.
Located just off the back of the thriving Kendall Lane strip, the courtyard will play host to individual tastings and themed flights, such as Australian gins and New World whiskies. According to Barrelhouse Group founders Julian Train and Mikey Enright, there will also be a 'tasting table; which will see regular meet-the-maker sessions for members of Barrelhouse Club, the Cellars loyalty programme.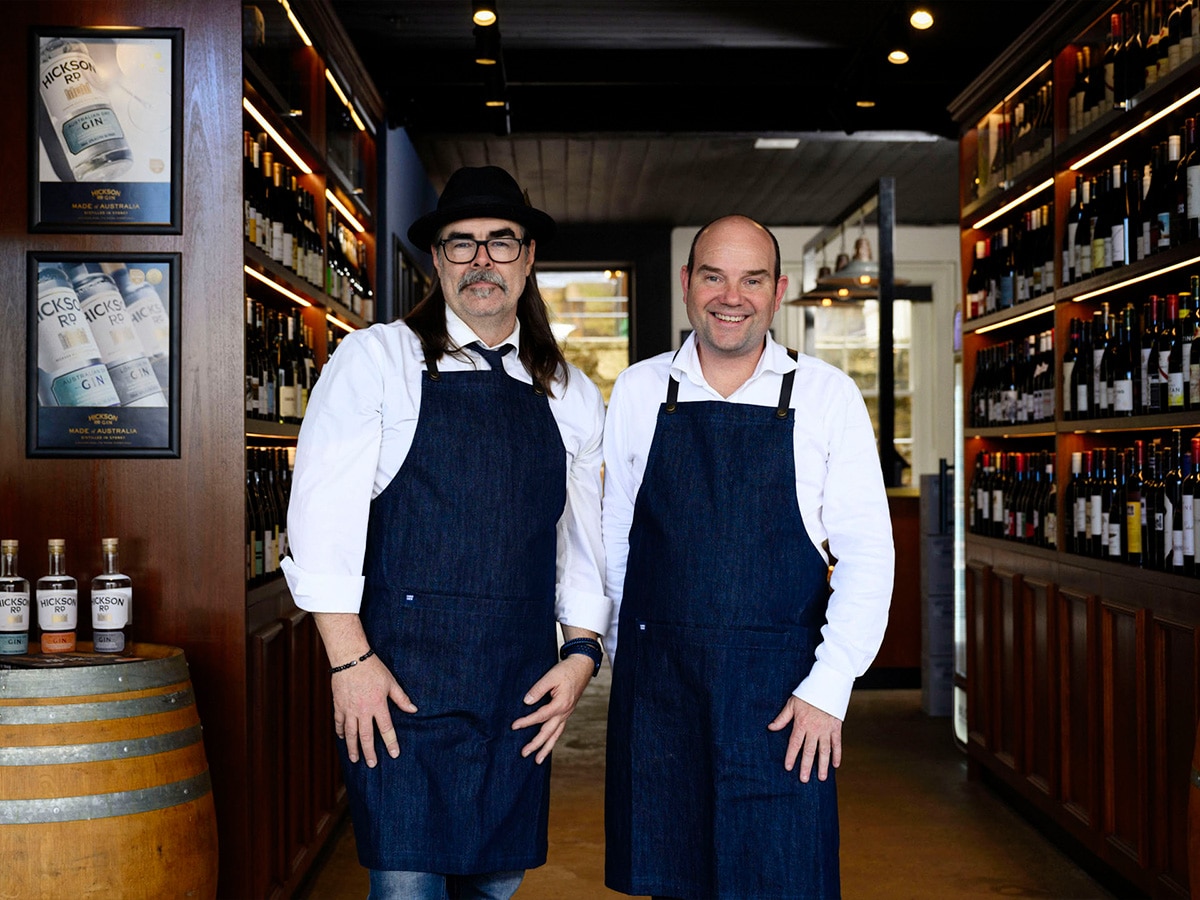 For those interested, the long list of makers sessions is already live with renowned winemaker Bruce Dukes from WA's Domaine Naturaliste on hand for tasting on Monday 18 September at 5pm. Previously lauded as Australia's Best Value Winery by James Halliday himself, Dukes knows a thing or two about snagging a bargain, so it makes sense that the session, and all others to follow, are entirely free.
"The Cellars is the next stage of our longer-term vision for The Rocks," Barrelhouse Group founders Julian Train and Mikey Enright said. "We wanted to create an accessible, inviting, local bottle shop; drawing on our hospitality experience to add a few features we couldn't find elsewhere. The paved tasting courtyard is particularly special. Come down soon to grab a sip and a bottle."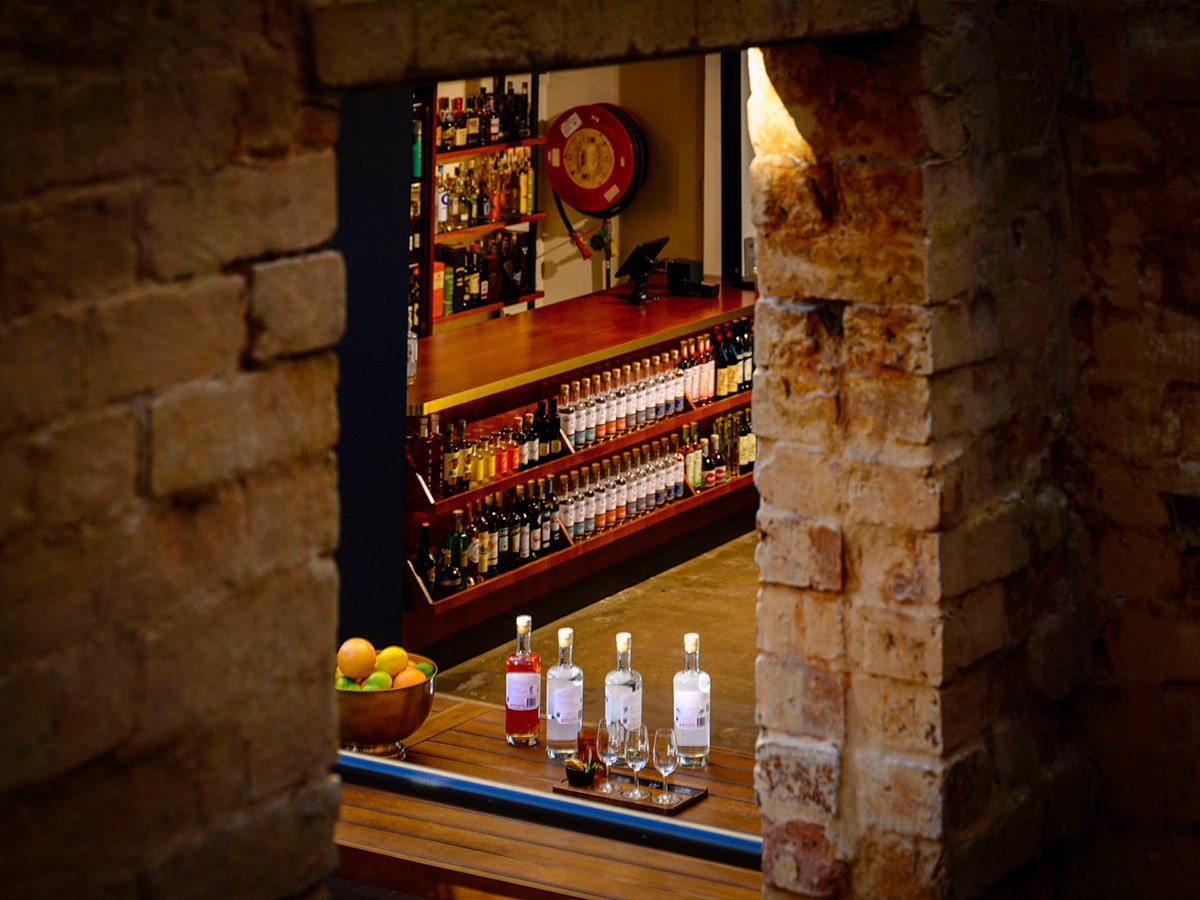 To celebrate the launch of the new high-end bottle shop, Barrelhouse Cellars has announced a new tasting menu. Starting from just $11 for three tasting glasses, the menu is loaded with hits including Expressions of Islay, Rum Rebellion and When Juniper Meets the Vine, showcasing a range of spirits beyond, but not excluding craft Australian gins. You can also nab a wine-tasting flight, bottled cocktails from leading local bars, artisanal cheeses, pates and charcuterie.
Barrelhouse Cellars is open from 10am daily, with tastings offered throughout the week. You can check out the stunning new bottle shop at 73 George Street in The Rocks.