15 Best Irish Whiskey Brands
Great beer and great whiskey are two things no self-respecting Irishman can refuse, but the best Irish whiskeys are far more than just a local liquid delicacy. Indeed, thanks to an incredible resurgence in worldwide popularity over the last three decades, the Emerald Isle's "water of life" has remained the fastest growing spirit on the planet. As a result, there are more Irish whiskey brands and distilleries now than there have been since the late 19th century. Specifically, there are 18 distilleries operating in Ireland and 16 more on the way.
Meanwhile, a number of the best Irish whiskeys are actually produced by just a small handful of distilleries. Does that mean two expressions from the same distillery will invariably taste alike? It does not, since everything from the mash to the production methods to the maturation can still vary. Nevertheless, it all makes for good trivia.
Speaking of good trivia, the tradition of distilling whiskey in Ireland goes all the way back to 12-century Irish monks. In fact, the word "whiskey" is Irish in origin (it translates to a phrase mentioned above—see if you can find it). Origin stories aside, you might be wondering: what distinguishes Irish whiskey from say bourbon or Scotch in terms of production and taste? We answer that question before diving into the best Irish whiskey brands you can find. Prepare for deliciousness.
You may also like:
Guide to Australia's Best Distilleries
15 Best Rye Whiskeys To Add to Your Liquor Cabinet
20 Best Bourbon Whiskeys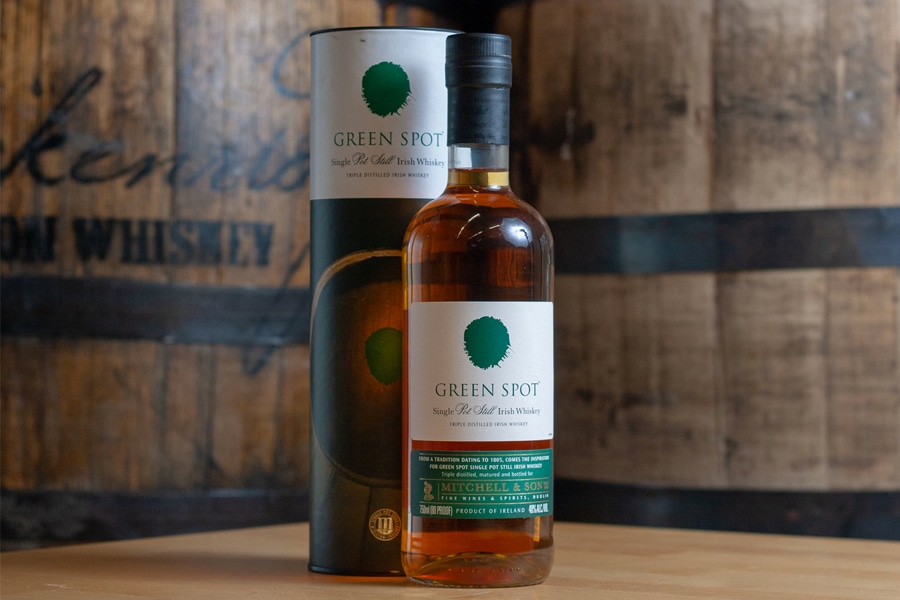 What is Irish Whiskey?
Nearly all sub-genres of whiskey abide by a strict set of regulations, and Irish whiskey is no exception. First and foremost, it must be distilled and matured in Ireland (well, duh). Secondly, it must come from a mash of malted cereals with or without whole grains of other cereals, which has been fermented by the action of yeast, distilled at an ABV of no more than 94.8 per cent, and aged for at least three years in wooden casks. The resulting spirit must have a minimum ABV of 40 per cent.
There are a variety of Irish whiskey types, and they are as follows: single pot still, single malt, single grain, and blended. If the word "single" appears on the label, it means the whiskey was completely distilled on site in one distillery. Single malt whiskey was made entirely from malted barley in a pot still.
Single pot still whiskey was made (in a pot still) using a mix of malted barley and unmalted grain. Single grain whiskey—which can actually come from a variety of grains—is made from continuous distillation in a column or Coffey still, and most commonly used in blends. Blended Irish whiskey represents a mixture of the aforementioned types.
Because the majority of Irish whiskies are triple distilled and made from a variety of grains, they tend to be lighter in taste when compared to the average Scotch or bourbon. Furthermore, Irish distilleries almost never incorporate peat during production, which means the spirit is usually absent of any smoky elements. Generally speaking, Irish whiskeys are smooth, grainy, a little nutty, and a little sweet.
Of course, there are plenty of distinctions to discover when hopping from one expression to the next, bringing us to the best Irish whiskey brands.
15 Best Irish Whiskey Brands (in No Particular Order)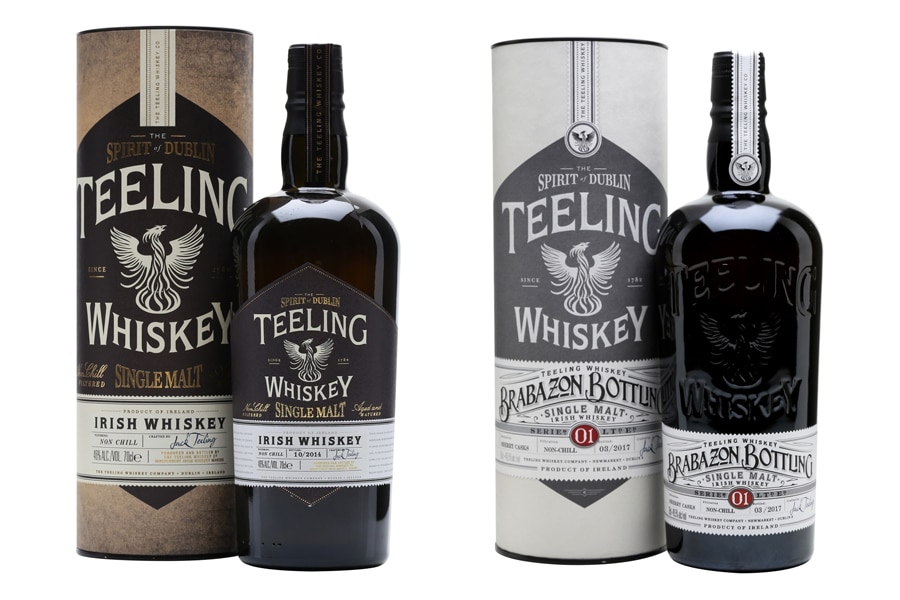 1. Teeling
Equipped with three copper pot stills, Teeling Distillery opened in 2015 and became Dublin's first new distillery in over 125 years. It was founded by the Teeling family—previous owners of Cooley Distillery—who continue to use Cooley's mature stock while aging their own distillate on site. The Small Batch statement is certainly a reliable sipper, but it was Teeling Single Grain that Are Hemp Gin and Hemp Vodka Healthier Alternatives? and tastebuds to this wonderful label. From the Single Grain, expect creamy notes of chocolate milk and just a touch of spice toward the finish.
Founder: Jack and Stephen Teeling
Year Established: 2012
Location: Dublin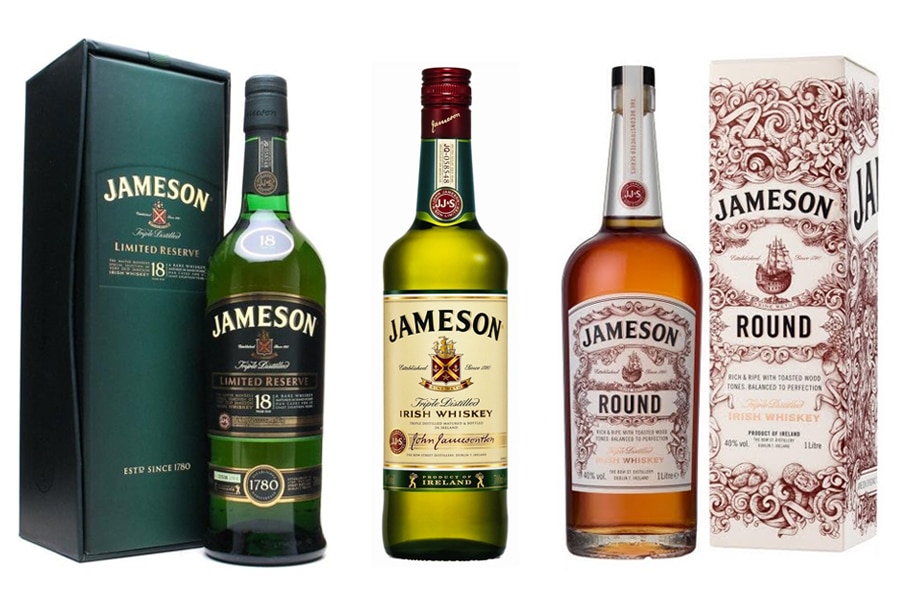 2. Jameson
More than the world's most popular Irish whiskey brand (by a substantial margin), Jameson is one of the best-selling labels, period. Seriously, try to find a bar on the planet that doesn't keep scores of Jameson on hand—we dare you. What's surprising, however, is the consistent tier of quality and drinkability delivered by the label's flagship statement, despite all that mass production.
Expect smooth and toasty notes of malted barley with hints of sugar. Moving beyond that, there's no shortage of interesting expressions to try. You can do no wrong picking up the 18-Year, naturally. And if you're feeling experimental, try the Caskmates Series, which results from an exchange program between Jameson and various beer breweries.
Founder: John Jameson
Year Established: 1780
Location: Dublin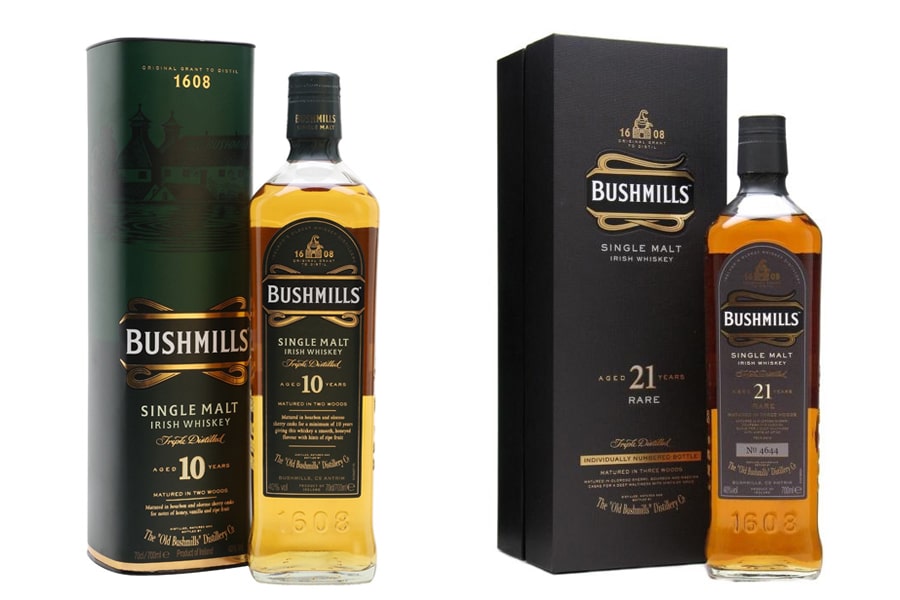 3. Bushmills
Thanks to a holdover license from a previous operation, Bushmills claims to be the oldest licensed distillery in the world. It's also one of Ireland's best, offering a range of popular blends and acclaimed single malts. The 10-year Single Malt is fruity, full-bodied, and sweet, while the 21-Year Single Malt is basically liquid heaven. The brand's flagship blend, meanwhile, is as affordable as it is dependable.
Founder: Hugh Anderson
Year Established: 1708
Location: Bushmills, County Antrim, Northern Ireland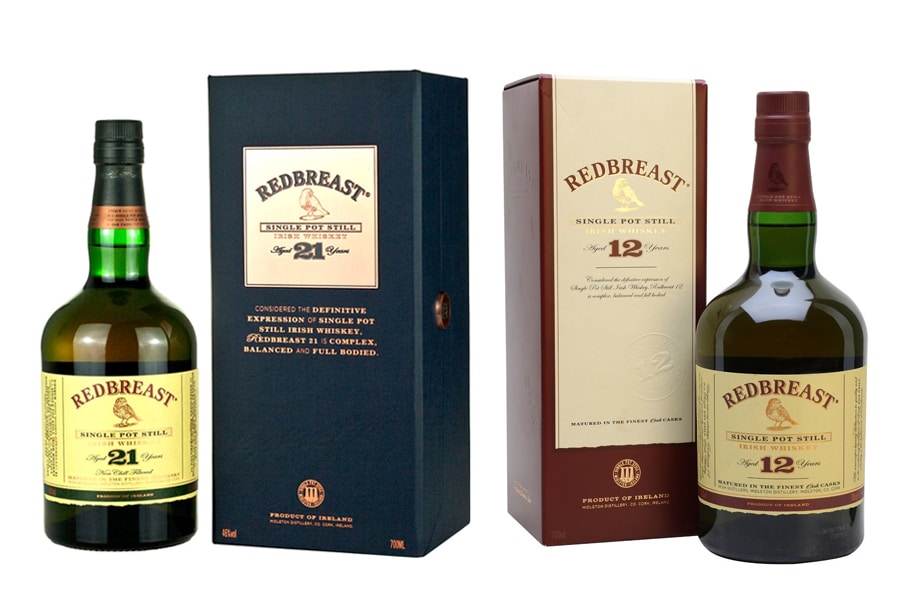 4. Redbreast
Next time you're at the bar, ask the guy on your right to name his favourite Irish whiskey and then ask the guy on your left. Odds are they both said Redbreast. That's because this wildly popular brand delivers a downright exceptional product, albeit one that will cost a bit more than your average dram.
The 12-Year Cask Strength is one of the strongest Irish whiskeys you can taste and also one of the best. And should you be lucky enough to sample the 21-Year's dense body of honey, sherry, and grain, you may never look at alcohol the same way again. Yes, it all comes from the same distillery that makes Jameson, but don't think for a second this single pot still Irish whiskey doesn't forge its own delicious path.
Year Established: 1903
Location: County Cork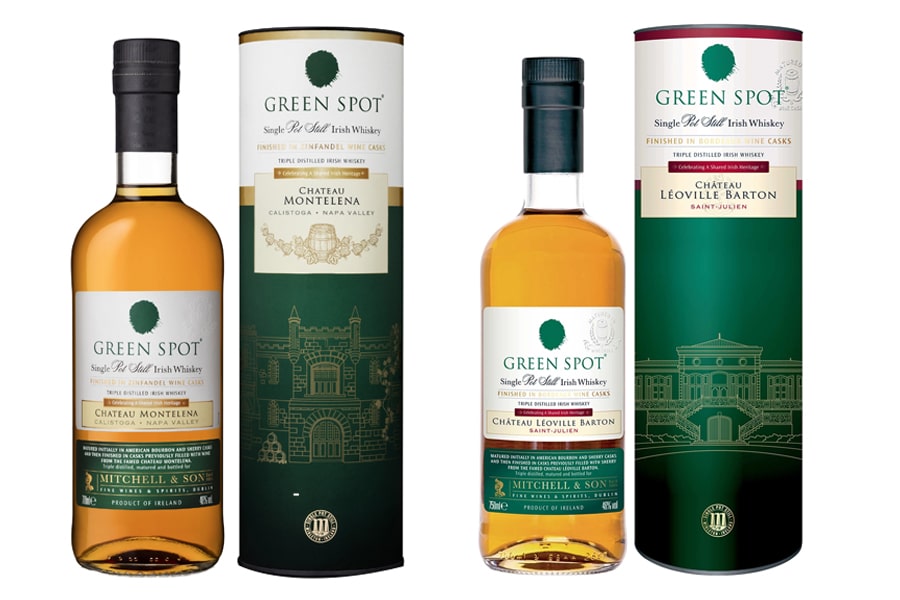 5. Green Spot
Here's another single pot still Irish whiskey that hails from the same distillery as Jameson, but nevertheless strikes its own distinguished accord. Aged and matured in a combination of ex-bourbon and ex-sherry casks, Green Spot serves up dense aromas of vanilla and toffee along with a wonderful, fruit-forward taste. It's crafted for Dublin's Mitchell & Son, making it just one of two whiskeys specifically produced for and sold by an independent wine merchant in Ireland. Put simply, there's nothing else quite like it.
Year Established: 1903
Location: Cork, Ireland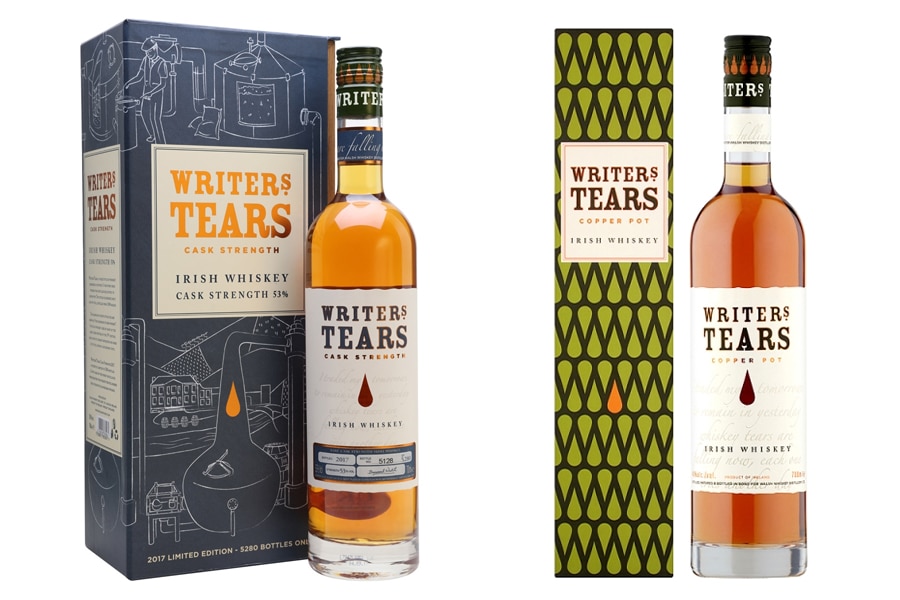 6. Writers Tears
Representing a blend of single pot still and single malt whiskeys, this relatively new label pays tribute to Ireland's long history of brilliant, miserable writers. One might expect it to go harsh on the palate, but the opposite is true. In fact, Writers Tears might very well be the easiest drinking Irish whiskey to ever cross your lips.
Founder: Bernard and Rosemary Walsh
Year Established: 1999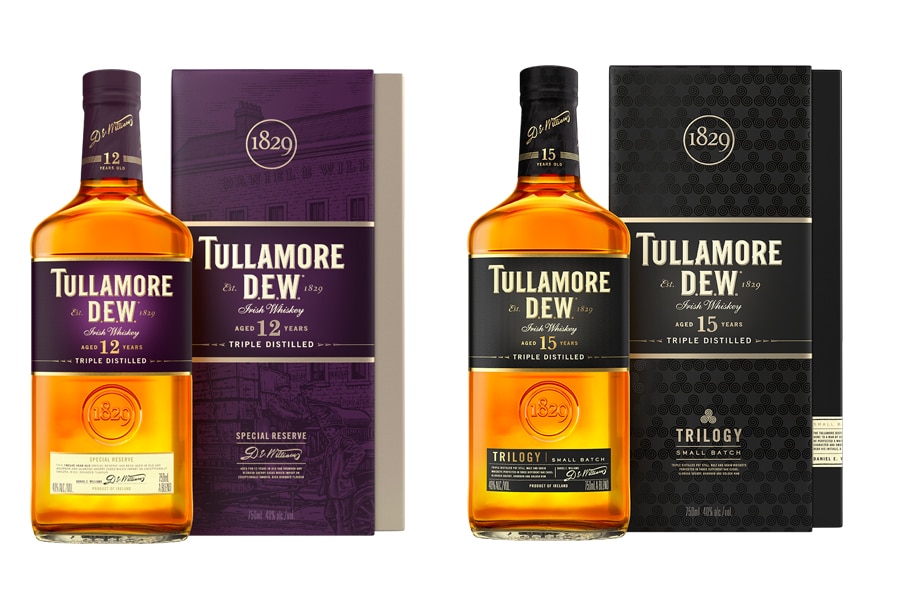 7. Tullamore D.E.W.
The second-most popular Irish whiskey brand on the world stage, Tullamore D.E.W. has a history going all the way back to 1829. At the forefront of its range is Tullamore D.E.W. Original, a tasty blend that's aged and matured in ex-bourbon and ex-sherry casks. For something a little more unique, try the 12-Year Special Reserve or the Trilogy 15-Year. You'll be glad you did.
Founder: Michael Molloy
Year Established: 1829
Location: Tullamore, Ireland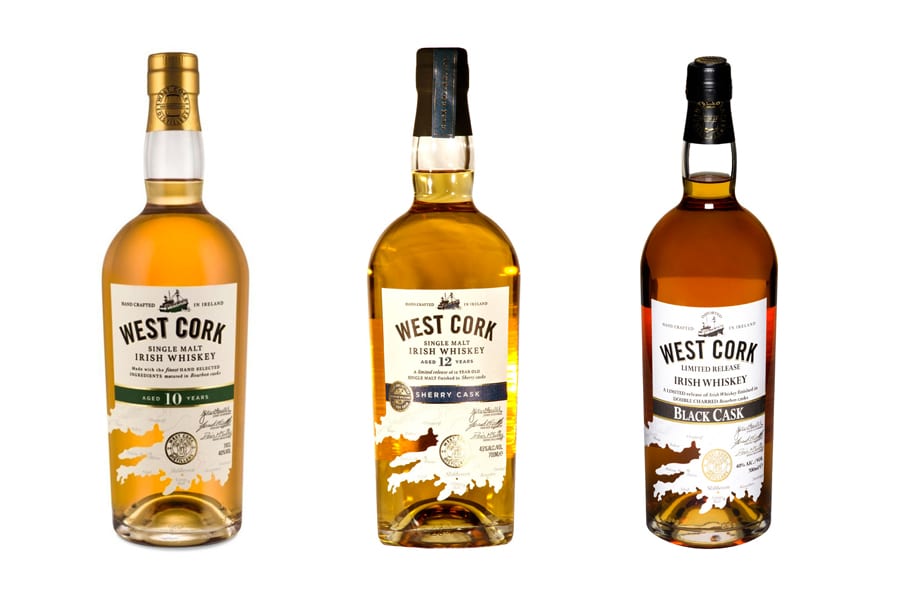 8. West Cork
There's a decent chance you haven't heard of West Cork, but this independent distillery has come a long way in little time. Statements such as the 10-Year Single Malt are warm, toasty, and sweet. Coming in at 124 proof is the Cask Strength blend, which packs a wallop in terms of strength and flavour alike. While the brand's current portfolio won't necessarily blow your mind, it's easily worth exploring.
Founder: Denis McCarthy, Ger McCarthy, John O'Connell
Year Established: 2003
Location: West Cork, Ireland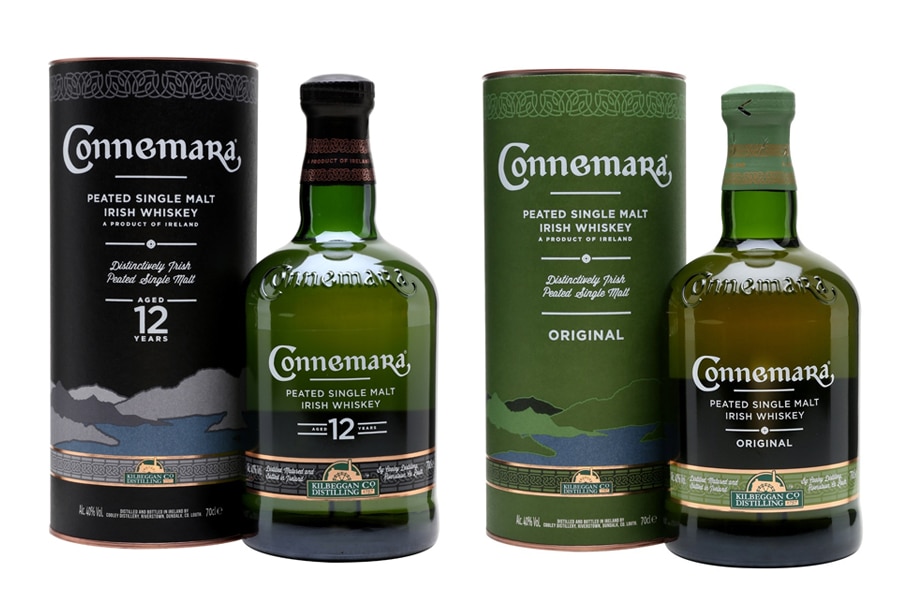 9. Connemara
Crafted at Cooley Distillery, Connemara's flagship single malt is among the few peated Irish whiskeys on the market. As such, it delivers ample smoke on the nose and palate. Also present are notes of honey, barley, chocolate, and salt. If you're looking for something a little different than the standard Irish fare, you've found it here.
Founder: John Teeling
Year Established: 1987
Location: County Louth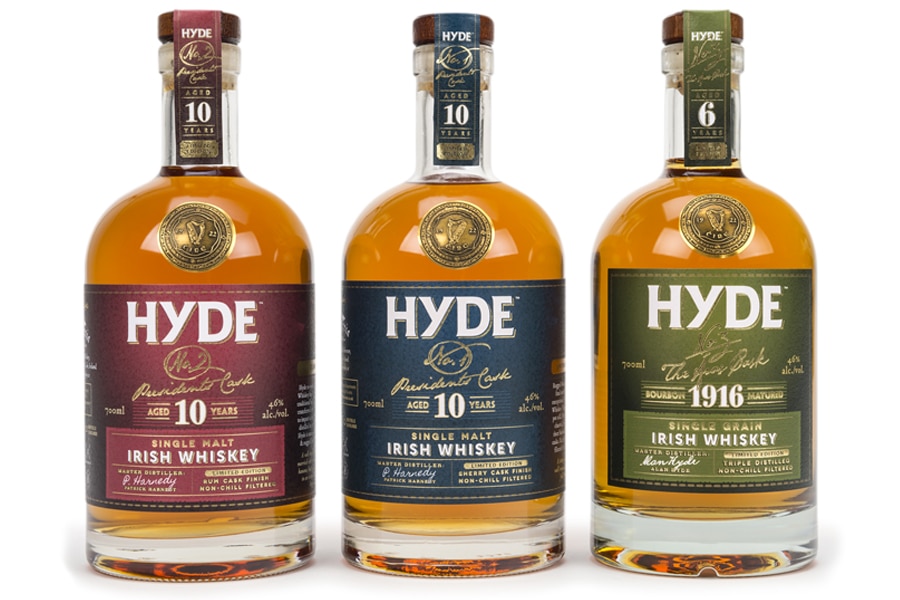 10. Hyde
Within Hyde's range, you'll find whiskeys from some of Ireland's best distilleries, which the brand personally finishes in vintage oak casks. Nothing is chill-filtered, meaning you can expect natural flavours, textures, and colours alike. The No. 1 Presidents Cask Sherry Finish is arguably the brand's foremost statement. It's a pure single malt from Cooley Distillery that's aged in ex-bourbon barrels and finished in ex-Oloroso Sherry casks.
Founder: Hyde family
Location: County Cork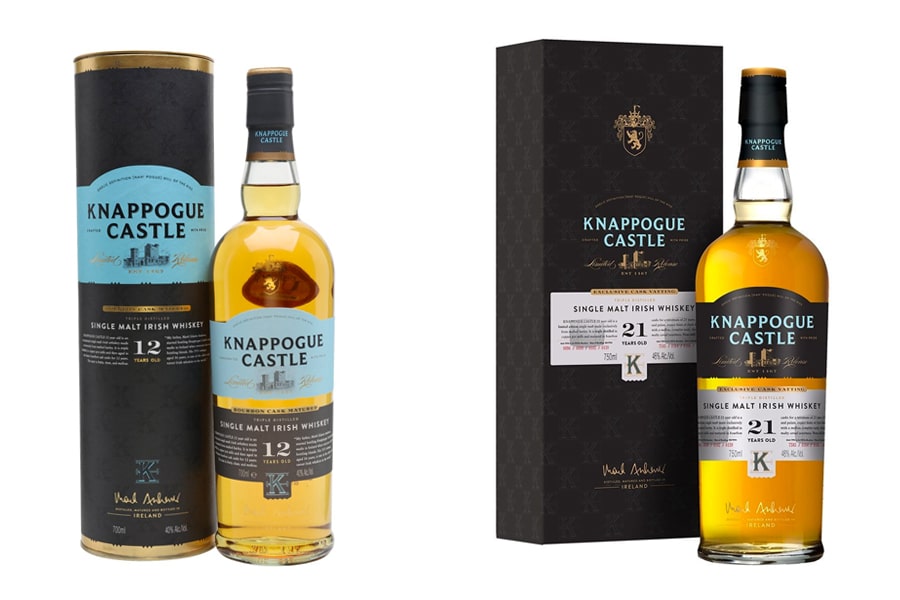 11. Knappogue Castle
What's more Irish than a brand named after a historic castle? That brand is Knappogue Castle and it dispenses with some legendary sippers. Among them are the 16-Year Sherry Cask Finished and the 12-Year Bourbon Cask Matured, both of which are triple-distilled and impeccably smooth as a result. The brand also earns points for its acclaimed limited edition releases, such as the 1994 Master Distiller's Private Selection.
Founder: Mark Edwin Andrews
Year Established: 1966
Location: County Cork
12. Midleton
Brands like Jameson, Redbreast, and Green Spot originate from Midleton Distillery, which happens to offer its own limited edition releases. The label's most recent expression is Midleton Very Rare 2018, a premium blend that's as distinguished as it sounds. Crafted in honour of Master Distiller Emeritus Barry Crockett, it's one of the best Irish whiskeys you'll ever taste, presuming you can score a bottle.
Founder: James, Daniel and Jeremiah Murphy (brothers)
Year Established: 1825
Location: Midleton, County Cork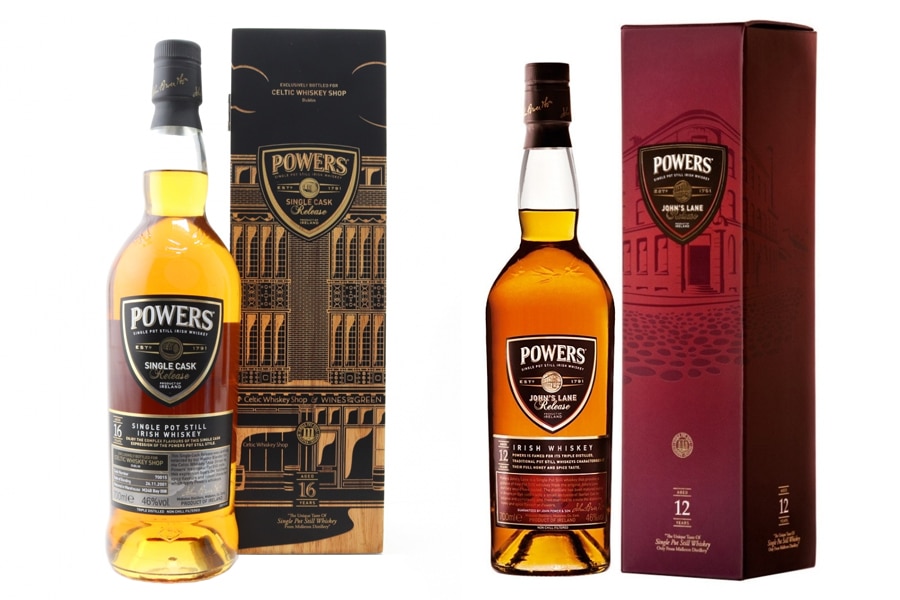 13. Powers
Powers Gold Label was both the first Irish whiskey to be bottled and (at one time) the country's best-selling whiskey. Thanks to a recent relaunch, the legend is back and arguably as great as ever. Powers John's Lane Release 12-Year is every bit as rewarding as all the acclaim suggests, while the revived Powers Gold Label is certainly nothing to scoff at. No matter what you pick up from this iconic brand, expect it to go down smooth and tasty.
Founder: James Power
Year Established: 1791
Location: Ireland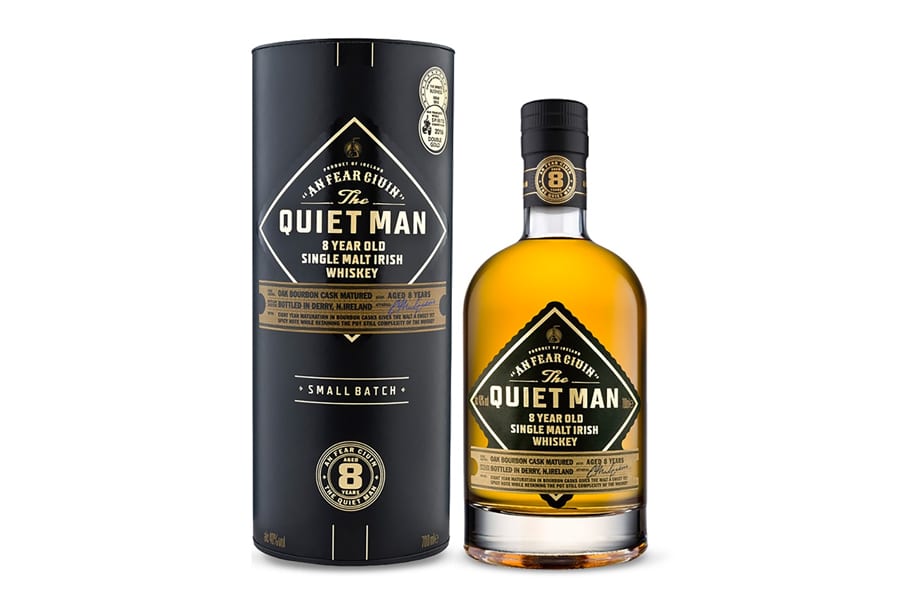 14. The Quiet Man
Don't be fooled by the soft-spoken name, as The Quiet Man Superior Irish Whiskey Blend goes big on impressions. Somewhat new to the game, this award-winning label was maturing whiskeys from other distilleries until 2018. At long last, The Quiet Man is ready to offer triple-distilled whiskey from its own stills, all while retaining the smooth textures and complex flavours that it's become known for.
Founder: Ciaran Mulgrew
Year Established: 1983
Location: Derry, Ireland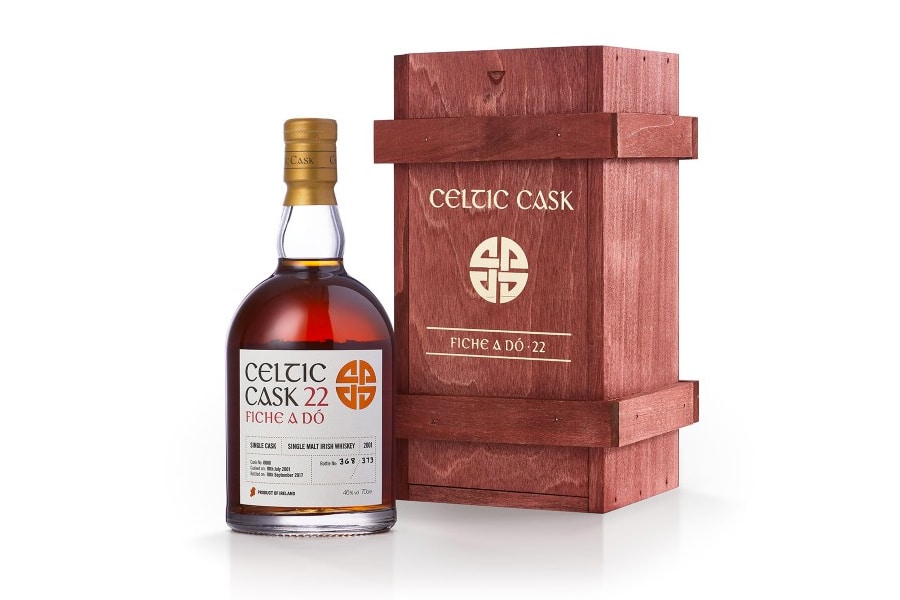 15. Celtic Cask
What began as one of the world's greatest liquor stores is now the name behind some truly rare and delicious juice. After establishing itself on the retail front, the Celtic Whiskey Shop in Dublin started bottling premium whiskeys from veteran distilleries under the banner of Celtic Cask. Experienced sippers swear by expressions like the Cuig Deag and Ocht 8 Single Malt 1991. Oh, who are we kidding? There isn't a bad release in the bunch. Sure, the price tags are high, but you get what you pay for, i.e. some of the best whiskey in Ireland. Yum.
Founder: Ally Alpine
Year Established: 2003
Location: Dublin
You may also like:
Guide to Australia's Best Distilleries
15 Best Rye Whiskeys To Add to Your Liquor Cabinet
20 Best Bourbon Whiskeys
General FAQ
What is the best Irish whiskey?
Bushmills, Hyde and Redbreast are some of the best Irish whiskies you can buy.
What is an affordable Irish whiskey?
Bushmills is an affordable and reliable Irish whiskey.
What makes Irish whiskey unique?
Irish whiskey uses malted and unmalted barley in its mix, an ingredient combination that is unique from any other whiskey.