Allen's Lollies x OAK Pineapple Milk is Peak Mixology
How good is flavoured milk? A staple at the Man of Many office, a tasty iced-coffee or choccy milk always goes down a treat, but even more so when you pair it with the sugary goodness of a bag of lollies. Now, the geniuses over at OAK have combined those two delicious past times into one, creating three new limited-edition flavours. The new range sees OAK take on Allen's Lollies iconic Fantales, Peppermint Crisp and (wait for it) Pineapples in flavoured milk form.
You'll also like:
Maxibon Partners With Dare for an Ice Cream/Iced Coffee Collab
Lark Distilling Co. Amaro Cask Single Malt Whisky Adds a Twist of Italian Tradition
Pineapple Isn't the Most Hated Topping on Australian's Pizza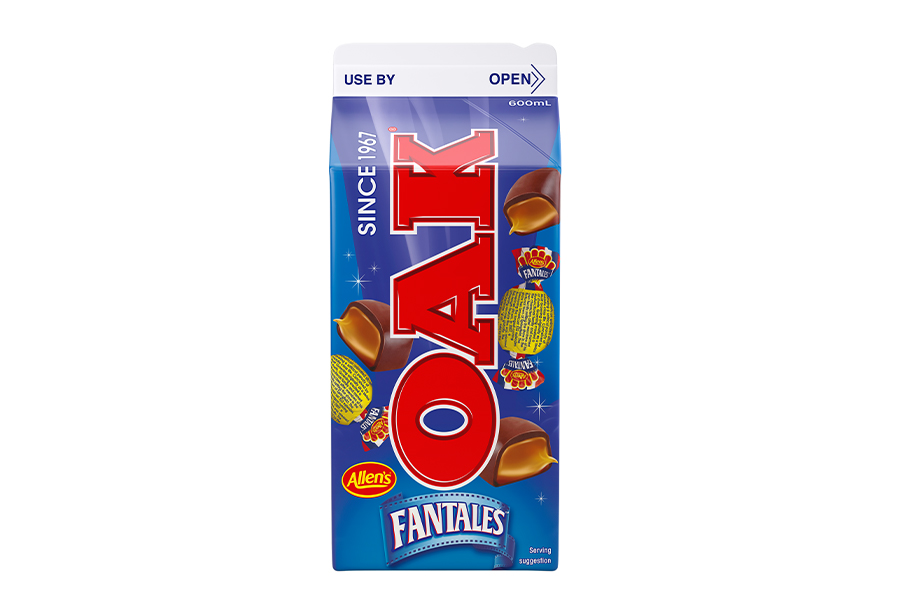 If you're wondering what to make of OAK's new Allen's lollies range, fear not, we've got you covered. Taking one for the team, we downed a proverbial bucketload of flavoured milk, all in the name of good journalism. What did we learn? Well, for one thing, Fantale-flavoured milk might just be our new favourite thing.
One sip of the choc-caramel combo and we found ourselves in the sweet holy land of Flavourtown. The swirling caramel bodes well with the milk and unlike the real Fantales, you don't need the jaws of life to unhinge your teeth once you start. The OAK Peppermint Crisp is a cool and refreshing drink that is more milk-minty than it is choc-minty, which is not always a bad thing. On the Pineapple Milk side of the fence, however, things get a little fruity.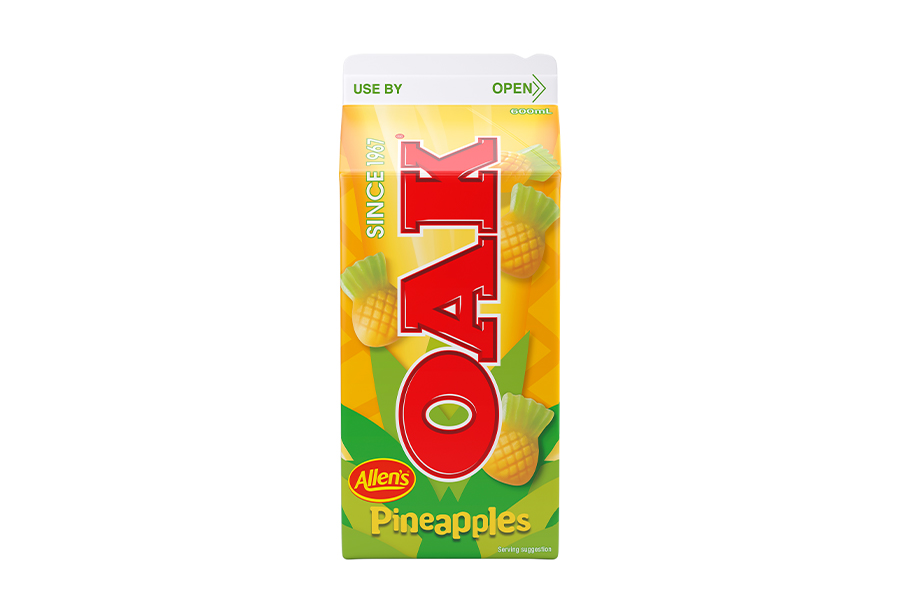 The mix of sweetness, fruitiness and milk is an odd combination that plays out like a tropical eggnog. It's morish and hard to put down, which is a challenge when you have a fridge full of the OAKs to contend with. While it's hard to tell if the new range was inspired by the isolation boredom that has prompted people to mix nachos with ice cream and Doritos with milk, one thing is for certain. The OAK x Allen's Pineapples Milk might just be the greatest pina colada mixer ever invented.
The new range is available now at Woolworths stores nationally, selected Coles Supermarkets, Independent grocers and convenience stores.
You'll also like:
Maxibon Partners With Dare for an Ice Cream/Iced Coffee Collab
Louis Vuitton Opens its First Restaurant and Bar
Pineapple Isn't the Most Hated Topping on Australian's Pizza