Sullivans Cove American Oak Tawny Cask Whisky
Sullivans Cove, one of Australia's finest distilleries is rolling out a series of new whiskies as the result of years of successful experiments with various ageing techniques, yielding new flavours for whisky lovers to enjoy. The first release is an 11-year-old whisky aged in a single American oak cask that was previously used to age Australian tawny wine.
This new cask, TD0074, has a flavour profile that sits somewhere in between Sullivans Cove French and American Oak styles, combining the malt and vanilla sweetness of American oak with the rich dried fruit character of fortified wine. Both Sullivans Cove French Oak and American Oak have won "World's Best" titles in recent years, so American Oak Tawny is expected to represent the best of both worlds.
There are just 488 bottles produced with those on the Sullivans Cove mailing having the first crack, with any remaining stock released to the public at a later date.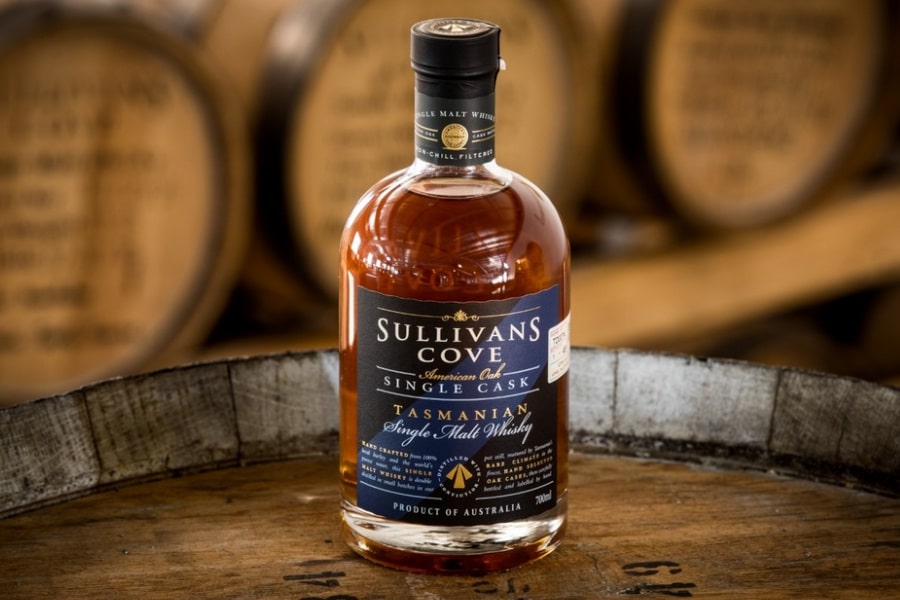 "We had already seen good results from American oak bourbon and French oak tawny casks, so thought it was time to experiment with different kinds of oak," says Patrick Maguire, Head Distiller, Sullivans Cove. "We couldn't be happier with the results. We've laid more down recently, but they won't be ready for at least ten years, so this is a great opportunity to try some of our early successes."
This whisky has notes of cherry blossom, dried apples, and liquorice for a sweet, aromatic and broad nose. Intense nuttiness with beeswax and musky oak balances the sweet aromas along with vanilla bean, warm citrus and milk chocolate flavours. It's bottled at 47.5% ABV.
In the future, expect to see Sullivans Cove release other American and French Oak variations, as well as more special editions of Double Cask.
In other whisky news, Glenfiddich Fire & Cane is more than an experiment. Plus, here's our guide to the 21 Best Whisky & Scotch Glasses – A Complete Guide.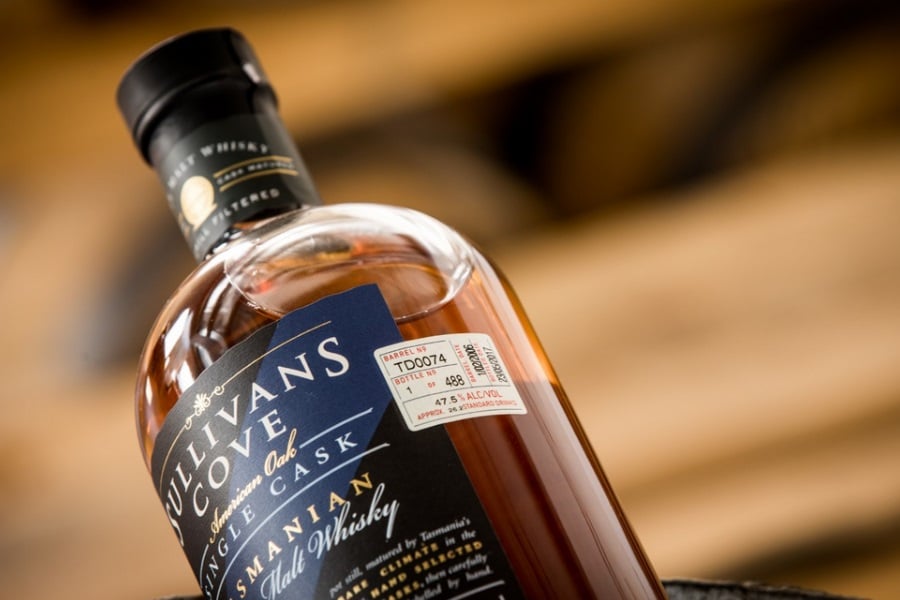 General FAQ
Who owns Sullivans Cove Whisky?
Adam Sable is the new owner of Tasmania's famous Sullivans Cove distillery. He was previously general manager of Prior's Bladnoch distillery
What is tawny Whisky?
Tawny whisky is distilled in tawny oak casks. The Sullivans Cove American Oak Tawny Cask Whisky has notes of cherry blossoms, dried apples, and liquorice.