Tenjaku Markets a $40 Japanese Whisky
Japanese whisky has been growing in popularity, and that has meant that you're paying a premium price to get your hands on some. But for the first time in a long time, there's a Japanese whisky that everyone can afford. Tenjaku is taking over where Suntory left off with their Toki whisky four years ago when the introduced the spirit in US markets. Now Tenjaku has a whiskey that is under US$40 and they're making it available everywhere.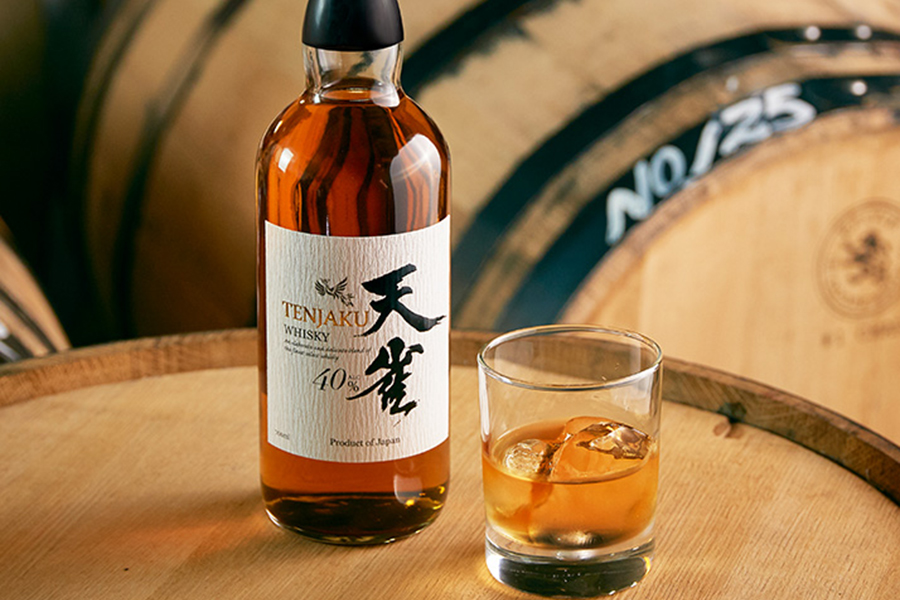 The Tenjaku whisky is bottled at 80 proof and is a blend of corn and malt whiskies that have been aged between three and five years in bourbon casks. Master blender Kenji Watanabe is responsible for the whisky, and Tenjaku confirms that the whiskey is actually distilled, aged, and blended in Japan (other "product of Japan" whiskies are suspected of having been imported to Japan where they are blended and bottled to then be labeled as a Japanese whiskey). The drink has a unique flavor, which is described has having "clarity, precision, and symmetry." The mash bill consists of 86 percent corn and 14 percent barley, the grains for which are locally sourced from the foot of Mt. Fuji.
"The excitement and interest in the Japanese Whisky category in the U.S. is enormous with over 40 percent growth in 2018 and we expect similar growth to be reported for 2019," says Craig Kodish, the CEO of route2mkt.com and Tenjaku USA's managing director. "We're managing this as a craft brand with heritage and legacy of a revered master distiller." John Beaudette, the president of national importer MHW Ltd., also says, "Initial receptivity and response from both distributors and retailers has been nothing short of amazing." With such excitement building, and successful forecasts being predicted, you may be concerned that there will be a problem finding some of this affordable Japanese whisky? Tenjaku does not share that concern. Kodish says, "We see no problems in being able to respond to demand, this brand will definitely not be on allocation." Tenjaku's $40 whisky sounds perfectly poised to take the market by storm.