Young Henrys is Delivering 100 Free Schooners to Sydneysiders in Lockdown Every Friday
Froth on this, lads. Sydney beer institution, Young Henrys has announced it's going to supply Sydneysiders in lockdown with 100 schooeys of the freshest, coldest beer in town. The new Young Henrys Deliverschoo initiative kicks off this week, seeing the Young Henrys van hit the streets, loaded with tunes, Newtowners and gut-full of community spirit.
You'll also like:
Young Henrys' First-Ever Whisky is an 18-Year-Old Australian Triumph
Hawke's Brewing Co. Slinging Free Beer to Freshly Vaccinated Sydneysiders
100+ Best Beers in Australia for 2021 Announced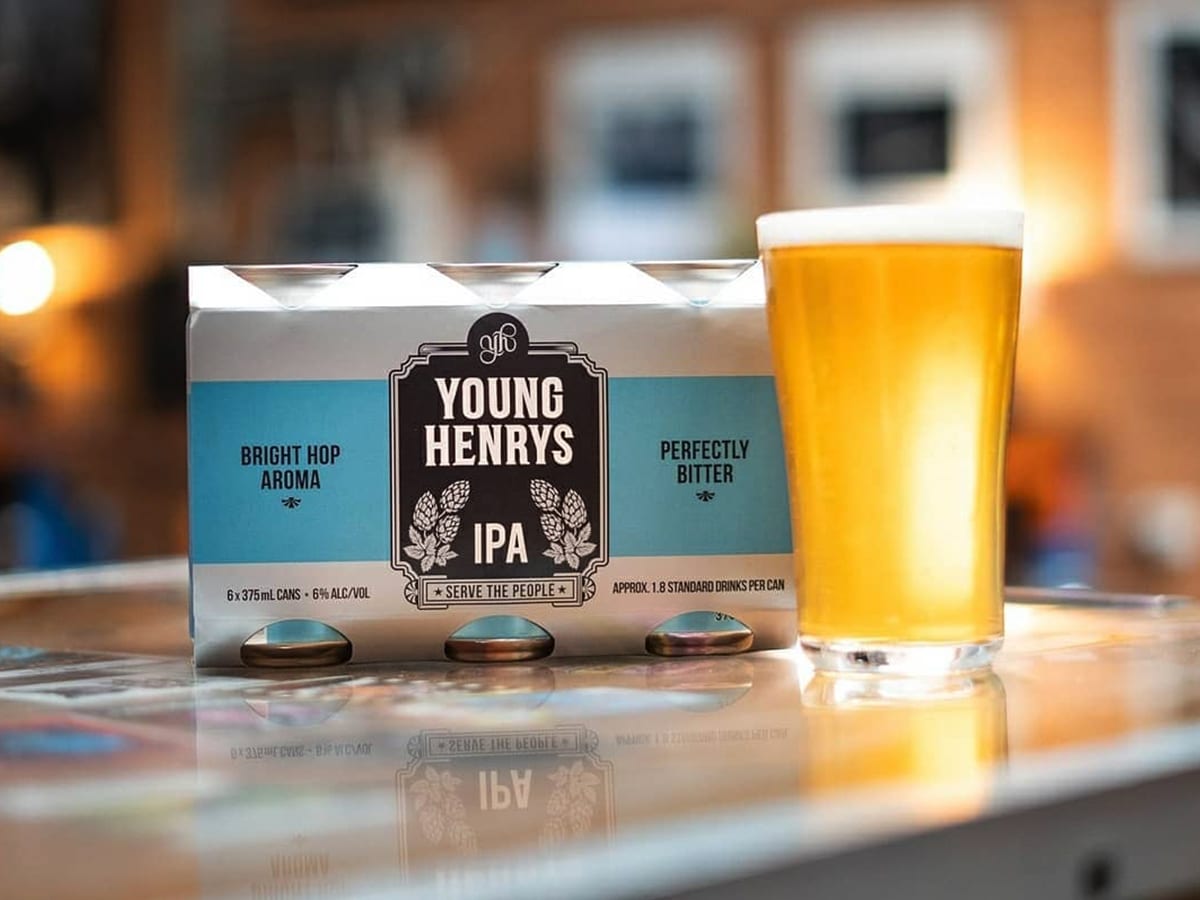 Now, when it comes to free beer, there's usually a catch, but not this time. Under the Young Henrys Deliverschoo project, each week, Young Henrys will visit a Sydney suburb serving contact-free delivery of up to 100 schooners to households. The best part is, you can have your say on where the van travels.
From Wednesday 18 August, Punters are able to submit their suburb on the Young Henrys Instagram Stories for the chance to be the first suburb visited by the delivery team. The winning suburb will be announced on Thursday, August 19 and those residing in the area will be able to bag themselves free Newtowners by DMing their name, address and number via the Young Henrys Instagram. Come Friday, August 20, 100 free beers will be on their way to the suburb, with hopes of landing at your doorstep.
It's just another way the legends at Young Henrys are bringing the cheer this lockdown. Sure, the pubs may be closed and the bars empty, but that isn't stopping the Newtown locals. A brand synonymous with bringing music lovers together, Young Henrys is serving up some light-hearted relief in the form of a few frosty contact-free cold-ones.
According to the brew lords, the Young Henrys van will be making its way across different suburbs for weeks to come. Keep your eyes glued to the Young Henrys Instagram, where you can vote for your area to receive the door-to-door schooners, delivered cold, crispy and of course, COVID-safe. Get amongst it Sydney.
You'll also like:
Young Henrys' First-Ever Whisky is an 18-Year-Old Australian Triumph
Hawke's Brewing Co. Slinging Free Beer to Freshly Vaccinated Sydneysiders
100+ Best Beers in Australia for 2021 Announced