Feel-Good Friday: November 5 – Young Guns and Beer Runs
A dreary run into the weekend isn't quashing our enthusiasm for a few days off. In fact, the cooler weather and wet season make for the perfect excuse to hit the pub for a bit of shelter. Grab a couple of mates, slap a few coins on the pool table and crack on with the sub-par banter, Summer sessions are almost here. In the meantime, settle in for a good vibe situation with this week's Feel-Good Friday. Get it in ya.
You'll also like:
Feel-Good Friday: October 29 – Fried Chicken, Food Trucks and Free Menulog for a Year
Feel-Good Friday: October 22 – Welcome To The Party Victoria
Feel-Good Friday: October 15 – Stop PEP-11, Sea Shepard Clean Ups and Squid Game in Sydney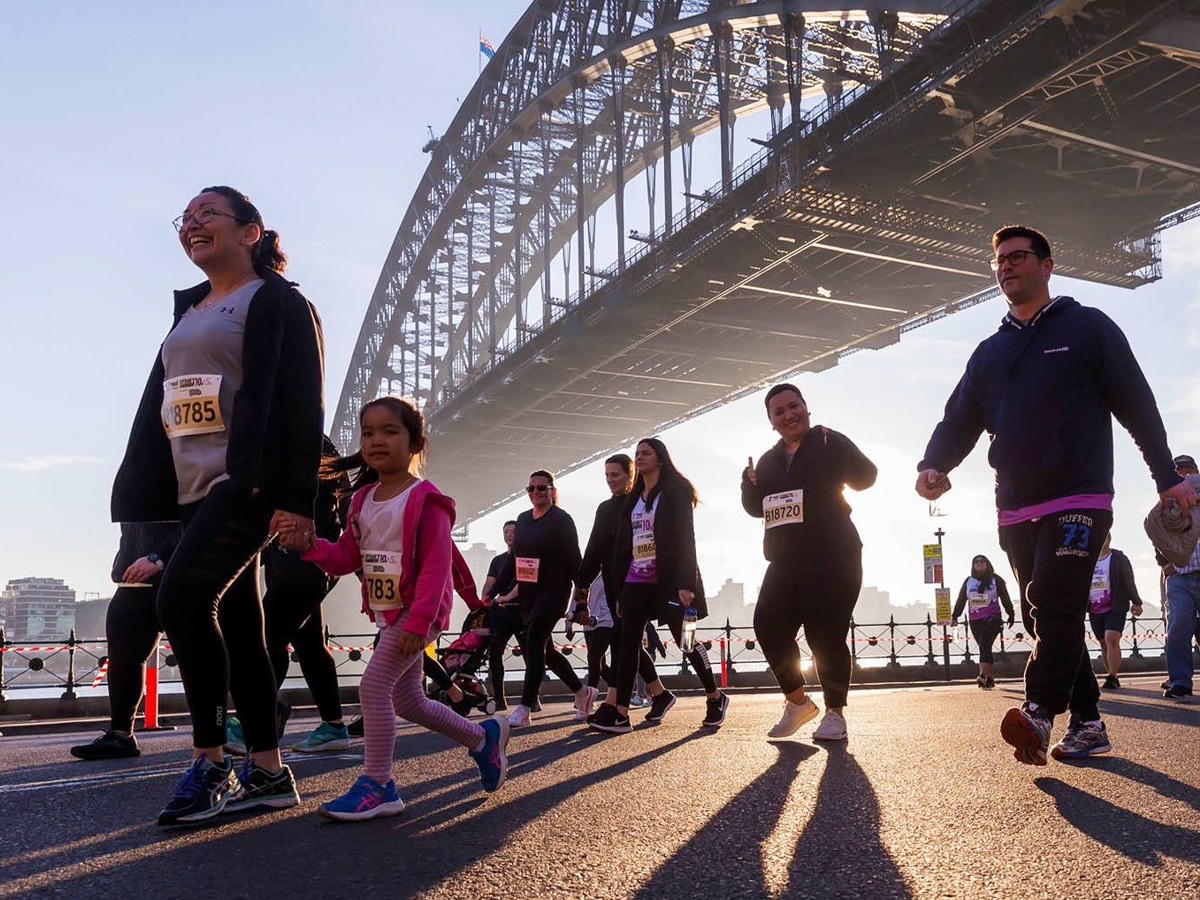 The Real Insurance Sydney Harbour 10K/ 5K is Back
For the first time in months, you'll be able to sprint around The Rocks for purposes other than just lockdown exercises. The Real Insurance Sydney Harbour 10K and 5K is returning to Sydney on December 5. Best of all, the fun run aims to fundraise for The Sebastian Foundation, helping young Australians with their mental health through the Open Parachute program. This great initiative provides online video-based wellbeing programs for school students in years 5 to 12. Registrations are now open, so if you're keen to get in the running (geddit) sign up now.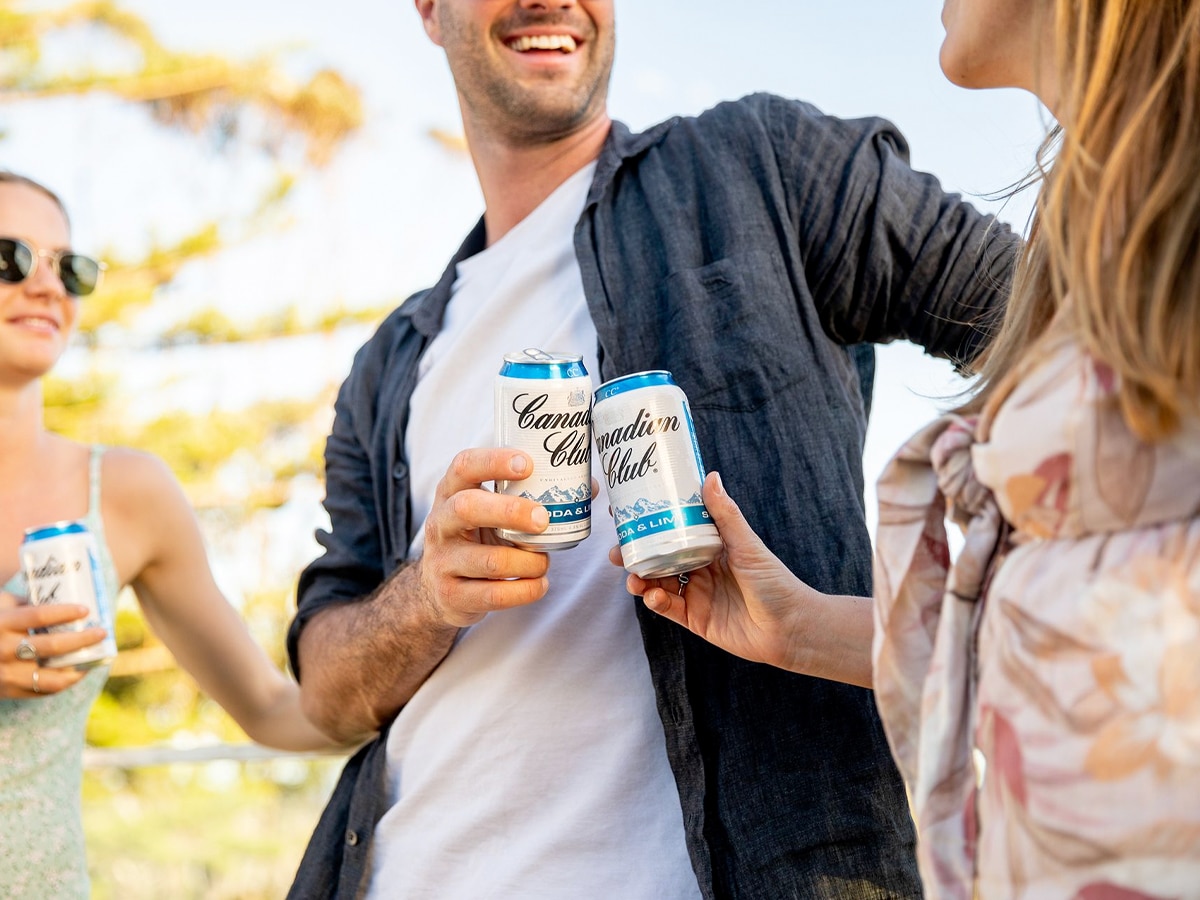 Canadian Club is Shouting 50,000 Aussies
There's nothing better than free drinks. Landing just in time for Summer, Canadian Club has introduced its latest innovation, C.C. Soda & Lime, a refreshing take on the RTD scene. According to the whisky brand, the new lower in sugar, naturally flavourful option is set to satiate Aussies' increasing thirst for a lighter and more sessionable drink to sip on a sizzling summer afternoon. To top it off, C.C. is kickstarting the C.C. Summer Shout with a giveaway of 50,000 serves of the new C.C. Soda & Lime. All you need to do to enter the running to win 1 of 8,000 C.C. Soda & Lime packs including a C.C. bucket hat and  6 pack of the new goodies is click the link below and tell them in 25 words or less, who you are looking forward to sharing a new C.C. Soda & Lime with this summer and why.
Oakley's Mega Prize Pack Encourages You to Be Who You Are
Aussie surf legend Julian Wilson is renowned for being a big flyer, but in July just prior to the highly-anticipated Tokyo Olympics, he stepped back from the WSL tour to spend more time with family. His decision to take a break from competitive surfing was captured in the latest edition of Oakley's 'Be Who You Are' series. Showcasing Wilson's hometown of Coolum Beach, Queensland, the film follows a day in the life of his off-season with the people who matter most to him.
Better still, to support the launch of Wilson's 'Be Who You Are' campaign, Oakley has opened the conversation to its audience with a new competition held on @OakleySurfing and @OakleyAustralia's Instagram account. Entrants are encouraged to share how they 'Be Who You Are' for the chance to win a summer prize pack that includes a huge Oakley kit, a surfboard from JS Industries, and surf accessories from FCS Fins.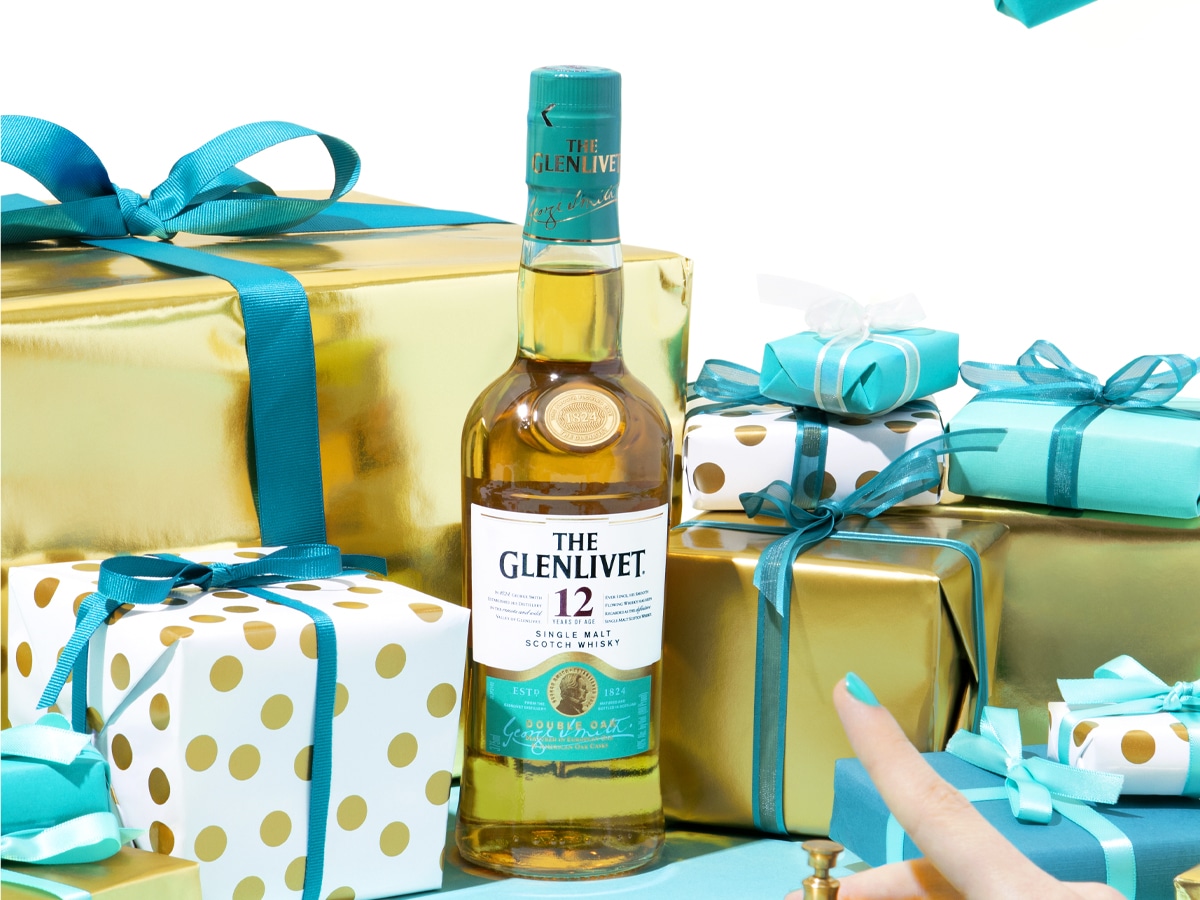 The Glenlivet's Paid Holiday Shopping Spree
How does a full-scale shopping spree courtesy of a whisky icon sound? This season, The Glenlivet is teaming up with style and design expert Jessica Walsh for the launch of The Glenlivet Holiday Concierge – a premium service dedicated to helping consumers seize the season kicking off on November 16. The new initiative comprises of three services:
Holiday Personal Shopping Experience – Two grand prize-winners can forgo endless lines and crowded parking lots, handing off their naughty-or-nice lists to expert Jessica Walsh, who will curate custom gift lists for their loved ones, and take care of the purchasing and delivery for up to $5,000 worth of bespoke, perfectly-wrapped presents.
Curated Holiday Bar Cart – For two grand-prize winners, The Glenlivet Holiday Concierge will alleviate the burden of prepping for their holiday entertaining this season, with a fully dressed custom bar cart filled with all of the essential cocktail components curated by Jessica Walsh.
Luxe Entertaining Kits – 20 instant prize winners can up their cocktail game this holiday season and reinvent the Old Fashioned time and time again with The Glenlivet premium cocktail kit.
The Glenlivet Holiday Concierge will be offered to fans ages 21+ via a sweepstakes. From November 16-December 14, consumers can visit the link below and enter to win.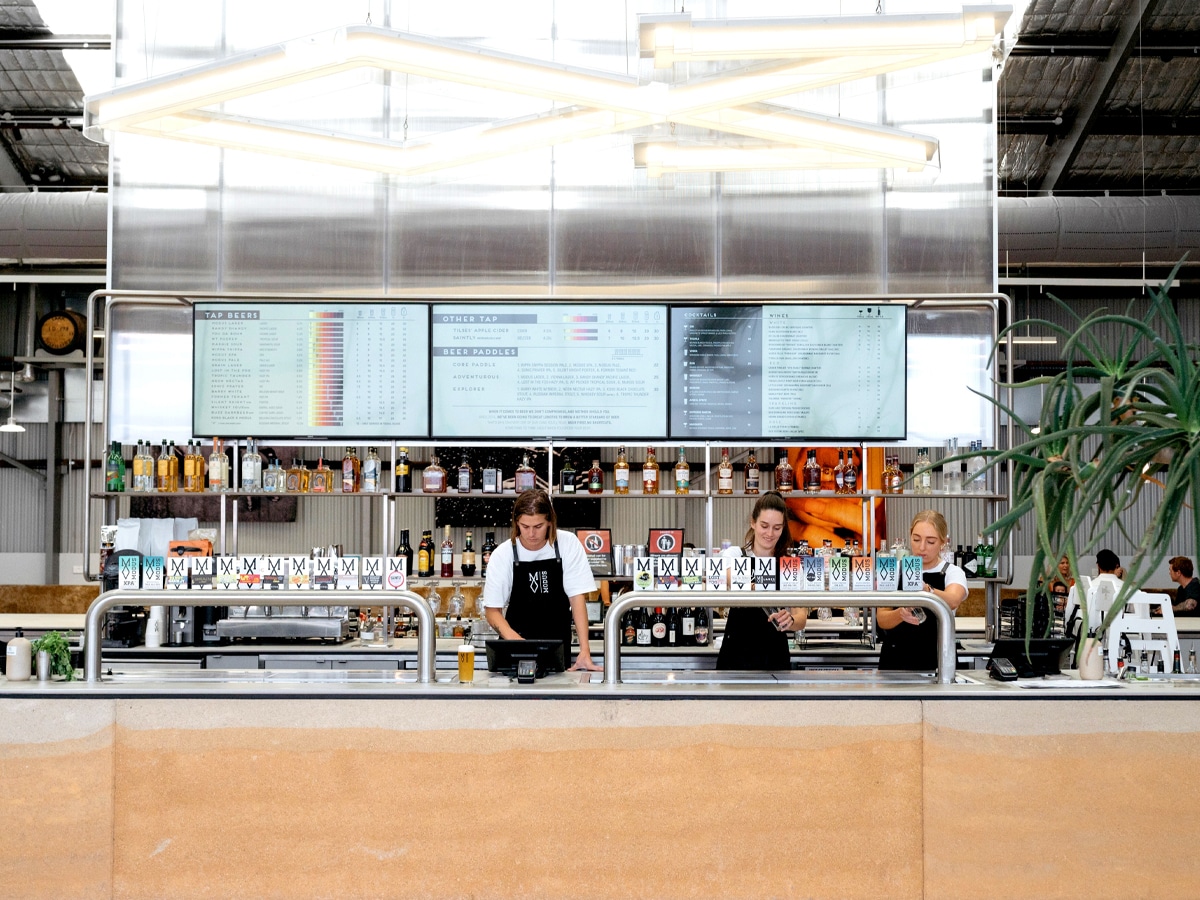 Modus Operandi Beer Launch 100% Green Energy Brewery
Landing just in time for the COP26 Climate Summit, award-winning, nationally recognised brewery, Modus, has opened a new Merewether brewery. But this isn't just another beer hall, the Newcastle space operates on 100% green energy. It features three-metre rammed earth walls, crafted with earth from bush fire-ravaged regions, a one of a kind bathroom tiles fabricated from recycled shampoo bottles and two 10 metre bars also made of rammed earth. Best of all, the brewery equipment is state of the art and features impressive solar and water-saving systems. All the more reason to have a beer, right? The new Modus Operandi Merewether Brewery is open now and located at 20 Merewether Street, Merewether 2291.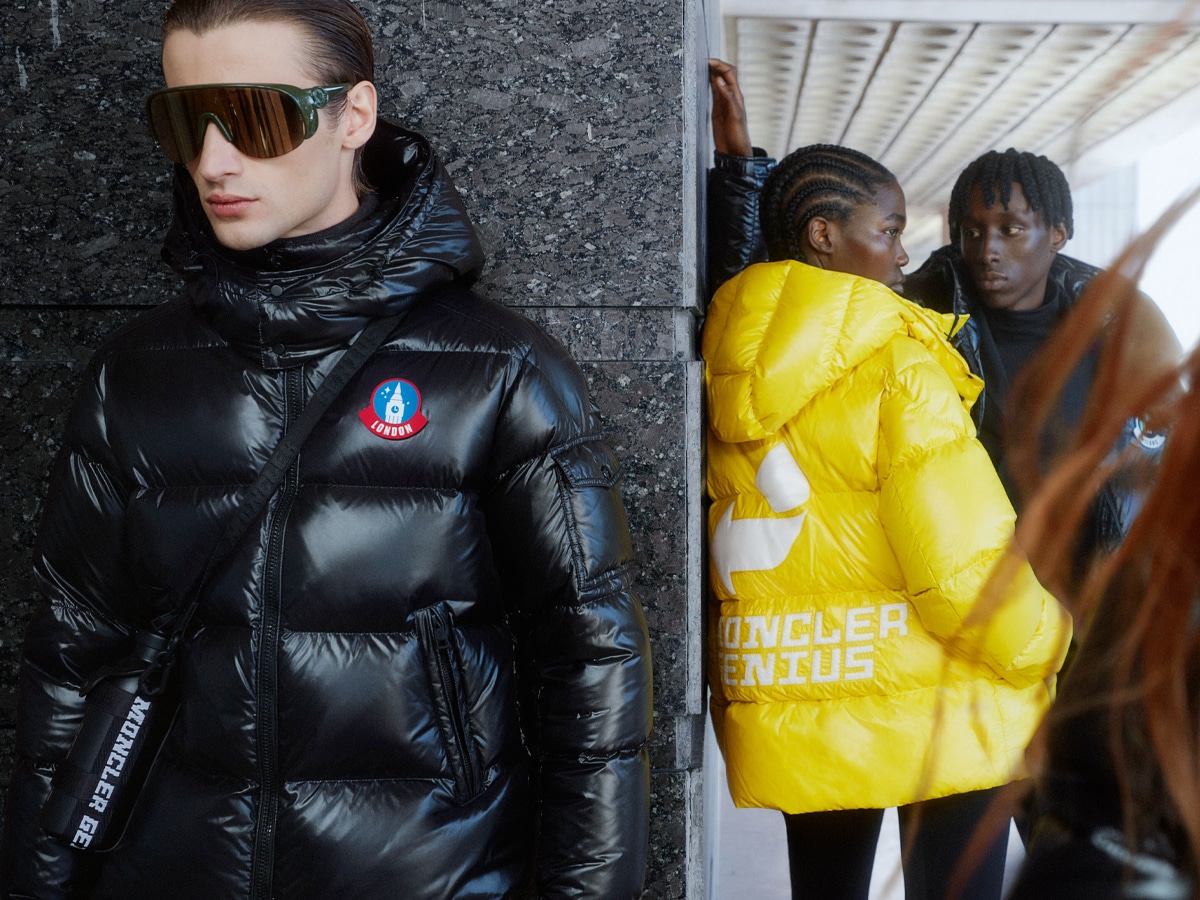 Moncler Launches Upcycled Capsule Collection
The return of slow fashion has long been heralded and Italian luxury house Moncler is championing the cause with its new Upcycled Capsule Collection. The label has joined forces with conceptual visionary Chen Peng to create an upcycling capsule that breathes new life into a selection of iconic Moncler down jackets. Focusing on a circular economy approach, a series of classic old stock jackets have been repurposed with additional detailing adding a welcome revamp. The Cheng Peng for Moncler Upcycled Capsule Collection will be available in select Moncler stores from November.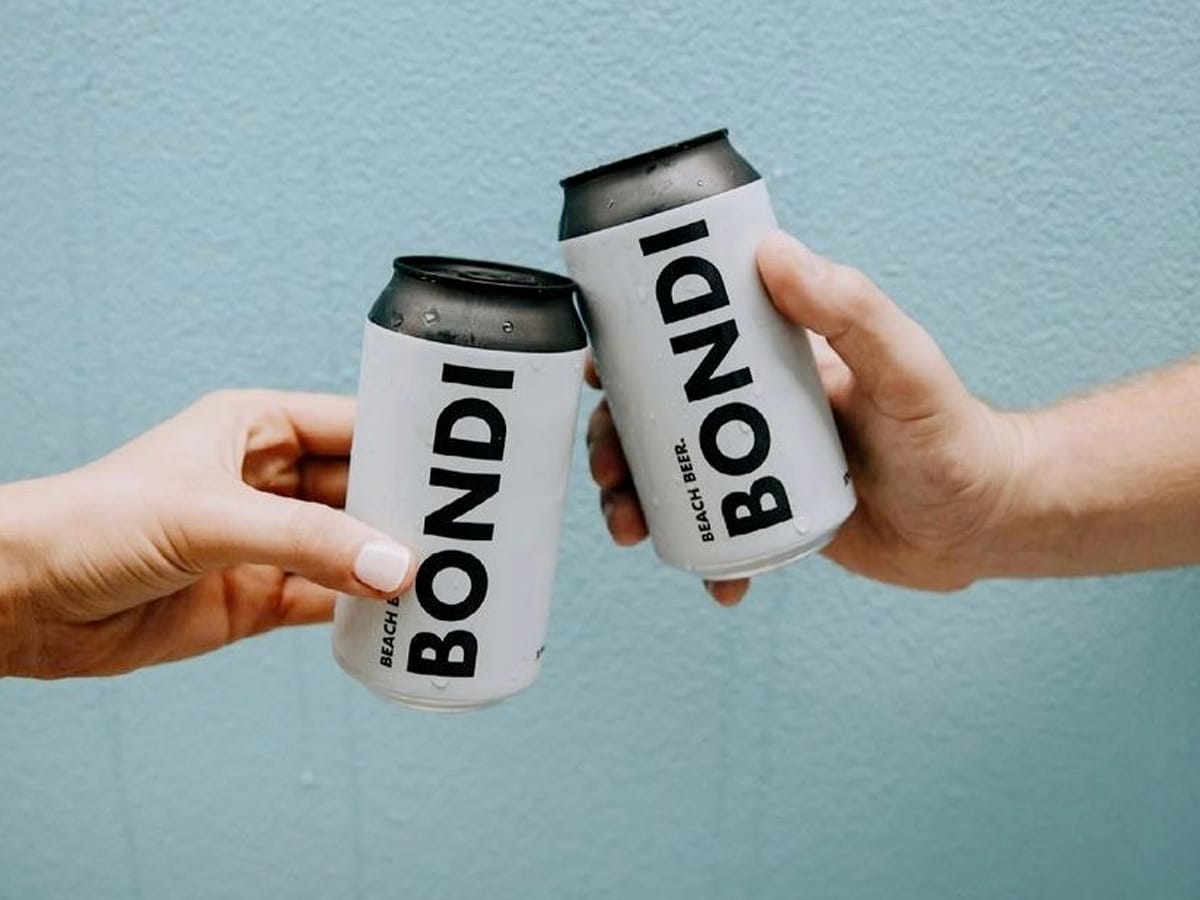 Bondi Brewing Co. Toasts to One Month of Freedom
With NSW reopening after months of lockdown, the team at The Bondi Brewing Co. is kicking off the celebration with a toast. The local lads' super crisp lager Bondi Draught and mid-strength Bondi Middy are now available in over 233 Liquorlands and First Choice across Australia, just in time for all your picnics, parties and reunions. For a small business with big ideas, 233 outlets and counting is worth celebrating.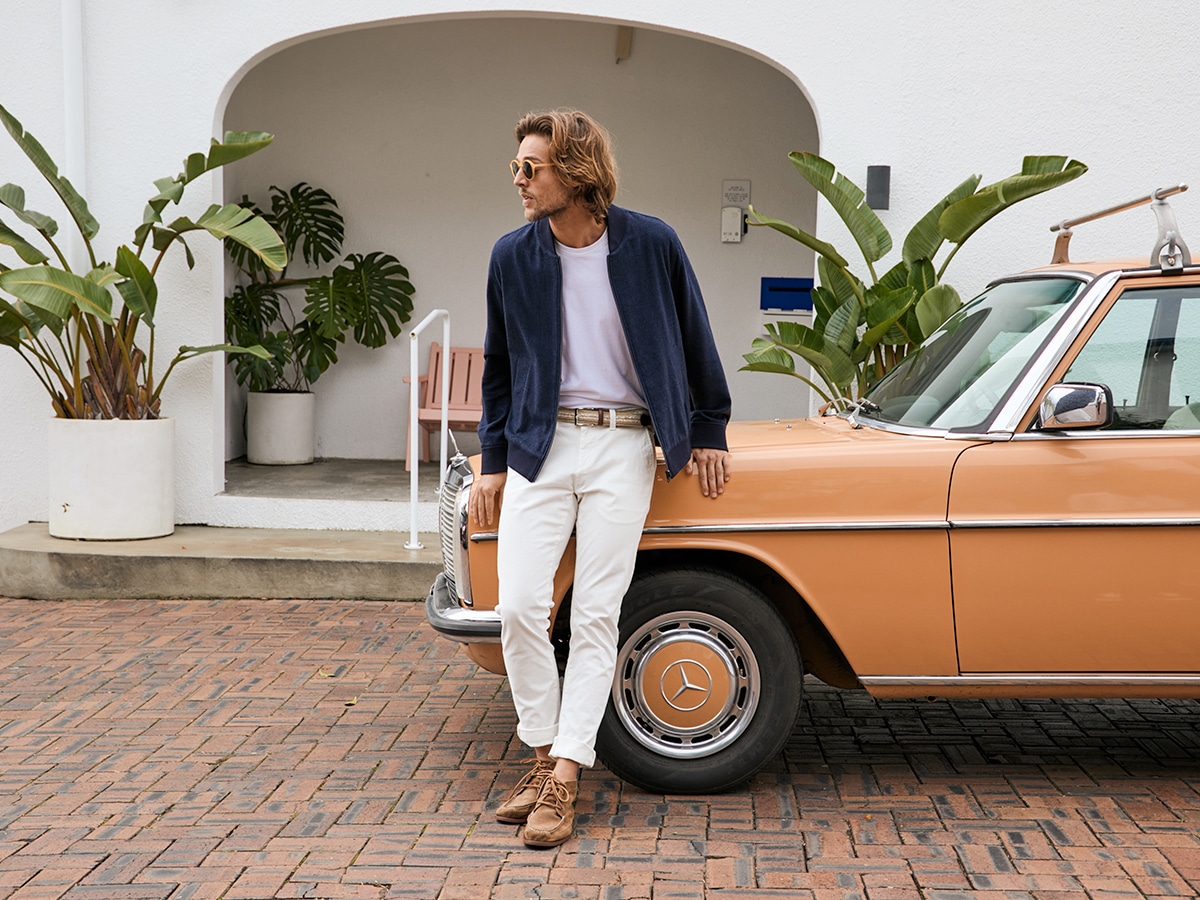 M.J. Bale Takes the Reins on Carbon Neutrality
Suit legend M.J. Bale has become the first Australian fashion brand to be Carbon Neutral certified for products and organisation by the Australian government. The new announcement comes after the brand conducted a two-year life cycle analysis to measure and offset the entire business emission in green projects. Founder and CEO of M.J. Bale, Mr Matt Jensen, said "We urge all Australian fashion retailers to join our lead in gaining a minimum of net-zero certification. As an industry, we need to collectively work together to limit climate change. We plan to be carbon positive next year and are open to sharing our learnings from the sustainability journey with other like-minded industry partners."
According to M.J. Bale, by the end of this year, more than 50 per cent of M.J. Bale's stores across Australia will be powered by renewable energy, with the company aiming for 100 per cent by the end of 2022.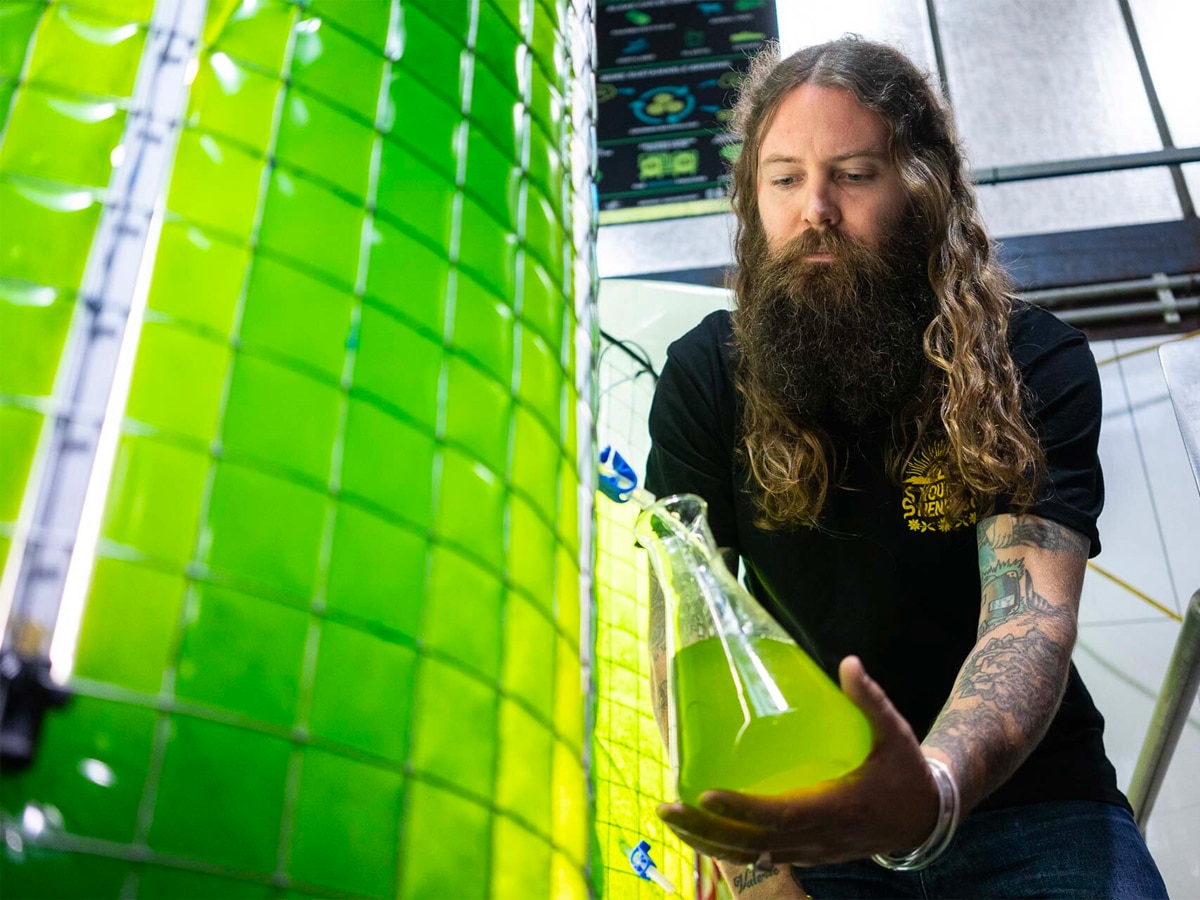 UTS & Young Henry's Team Up to Tackle Climate Change
Saving the planet one schooey at a time. Young Henrys and the University of Technology Sydney have announced their Algae Project. A collaborative effort created in conjunction with Meat & Livestock Australia to secure a sustainable future for both brewing and livestock industries.
Phase 1 of The Algae Project commenced back in 2012. Young Henry installed two x 400L bioreactors amongst the Newtown brewery's fermentation farm. Algae, the naturally occurring microorganism responsible for 50% of the world's oxygen, was then used to capture  CO₂ from the fermentation process and release oxygen in its place. The project's research showed that each 400L bioreactor, containing 5 million microalgae cells per millilitre, produced as much oxygen as one hectare of the Australian bush and that utilising algae in the brewing industry can make a substantial impact on climate change due to its carbon-capturing abilities.
Now, Young Henrys, UTS, and Meat & Livestock Australia are working together on Phase 2, as they aim to improve the outlook for both the brewing and livestock industries. This next phase of research aims to determine how algal species, when included as part of a balanced diet, can reduce the methane output of livestock, or more commonly referred to as methanogenesis. So when you enjoy your next schooner, think about exactly what it costs. Yeah, nah. Not just how bloody expensive beer in Sydney is right now. What it costs the earth. Support YH's as they support the fight against climate change.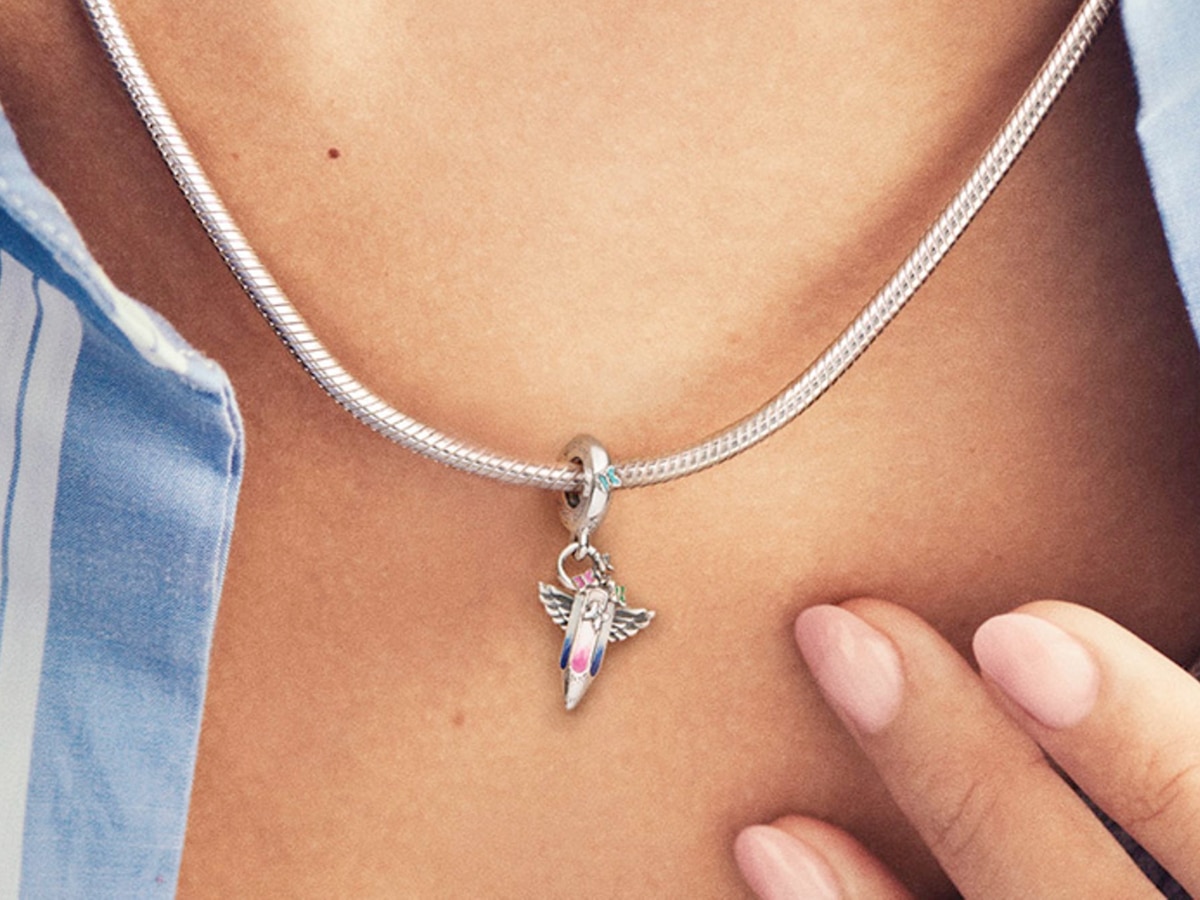 Pandora Backs UNICEF
In honour of World Children's Day on 20th November and in support of its global charity partner, UNICEF, jewellery brand Pandora has unveiled a seriously great initiative. The new Dreams Of The Future Crayon Dangle Charm is said to represent the spirit of children today, including a colourful world full of opportunities for self-expression and access to quality education. As part of the design process, nearly 200 children of the Pandora family were invited to share their interpretation of what the future looks like through their eyes. With themes of space, diversity and freedom forefronted, the new charm captured the spirit of youthful hope. Best of all, $25 from every purchase of the Dream of the Future Crayon charm will be donated to UNICEF's programs around the world.
Fairy Bread Day is Back!
Kicking off on November 24, the biggest and sweetest day of the year returns. More than just an annual celebration of sprinkles on bread, the event helps to raise funds for Australia's leading online mental health service, ReachOut. If you are keen to sprinkle a little kindness this year, follow the link below and see how you can join in.