Feel-Good Friday: October 9 – Mindfulness, Mental Health and Monopoly
Believe it or not, but that's another week in the books. Irrespective of whether it was well-earned or not, we're advocating for a trip to the pub to celebrate. Yes, even you Melbourne. Should everything keep going the way it has been, our friends over in Victoria may soon be back at the bar, and just in time to watch the AFL Grand Final no less. If that doesn't get you pumped, nothing will. Keeping that train rolling, here's Feel-Good Friday for this week.
You'll also like:
Feel-Good Friday: October 2 – Dogs, Drives and Deadset Legends
Feel-Good Friday – September 25: Gin, Gigs and Gandalf
Feel-Good Friday – September 18: The Return of Warmer Weather and Wiggles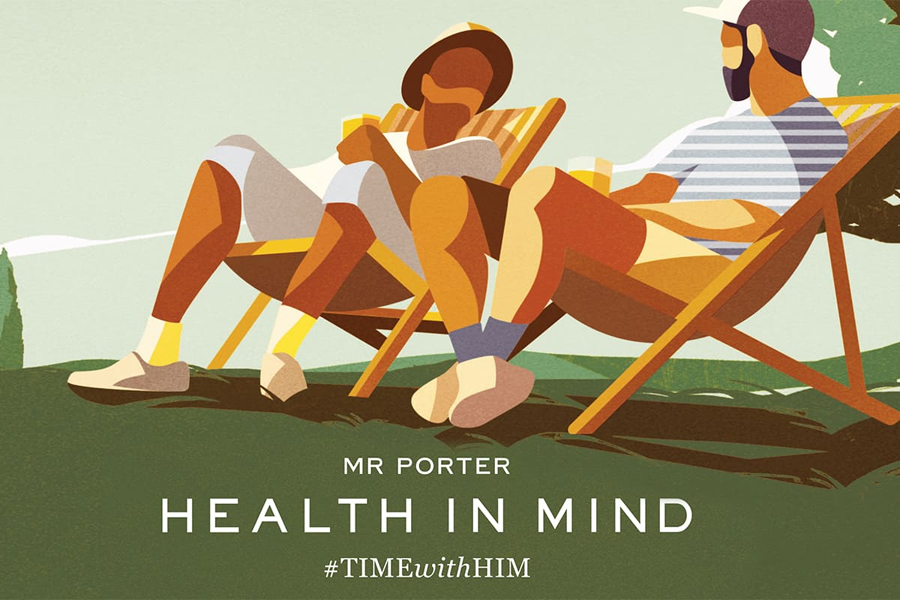 MR PORTER Wants You to Spend #TIMEwithHIM
To celebrate the first anniversary of it's mental health and wellness initiative Health In Mind, online men's fashion destination MR PORTER is launching #TIMEwithHIM. The new site and social takeover kicks off from Monday 5 to 1o October, which just happens to be World Mental Health Day. With so many men facing challenges right now, the new #TIMEwithHIM campaign aims to raise awareness of men's mental health and emphasise the power of friendship. To help spread the word, MR PORTER is encouraging our network of friends to get involved and share our message about the importance of staying connected with one another.
The #TIMEwithHIM campaign will encourage MR PORTER's network of Health In Mind contributors, Style Council Members, brands, and global audiences to participate by spreading the message and sharing MR PORTER's Instagram posts throughout the week, while organising to spend #TIMEwithHIM, whether it's a FaceTime, a beer or a jog with a friend – the choice is theirs. People are further encouraged to donate £10/$10/€10 to the MR PORTER Health In Mind Fund powered by Movember as a way to support the charity's leading work on men's mental and physical health. As friendship remains an enduring theme of MR PORTER Health In Mind, MR PORTER's The Journal and Instagram channel will play host to several leading stories and online discussions that explore friendship and the vital role it plays in our mental health.
You Can Now Buy Elf Monopoly
One of the world's most popular games has been given the Will Ferrell festive twist. For the first time ever, you can now play Elf Monopoly. Manufactured by USAopoly, players can enjoy a 'trip down memory lane' in this re-imagined version of Monopoly, with iconic characters, locations and quotes from the 2003 movie.
"Relive the hilarious movie Elf featuring the journey of Buddy The Elf from the North Pole where he passed the seven levels of the candy cane forest, through the sea of swirly-twirly gum drops, and then through the Lincoln Tunnel," the listing on Amazon says.
In the game, you can buy, sell and trade your way to Christmas Cheer (Community Chest cards) and Christmas Spirit (Chance cards). There are also six custom sculpted tokens: Santa's Sleigh, Polar Bear Cub, Jack-in-the-Box, Mailroom Coffee Mug, Santa's Bag and Maple Syrup. While it is designed for two to six players aged eight and up, we're going to bet this one is getting a run on Chrissy
Thankyou – 'No Small Plan' Global Campaign
Melbourne based social enterprise Thankyou has kicked off an ambitious new global campaign called 'No Small Plan'. Aiming to broker a partnership between P&G and Unilever to make and distribute Thankyou products to over 180 countries around the world, this campaign could help end extreme poverty. The campaign video has been viewed over a million times, with influencers from all over the world have been posting and resharing the campaign across all platforms.
Recognising World Homeless Day
WhiteLion, a non for profit organisation that exits to build positive connections and pathways to work with young people at risk, has launched a #NoHomeAddress initiative. Coinciding with World Homeless Day, the new initiative aims to to spotlight homelessness in Australia. The fundraising goal for #NoHomeAddress is to raise $500,000 to help support young people in the community – $250,000 from the public's donations on World Homeless Day (in the 24 hours) matched with $250,000 from Whitelion Matchers. Every $2,500 raised will give young people access to vital support from a Whitelion youth worker for up to six months, helping them achieve safety and stability.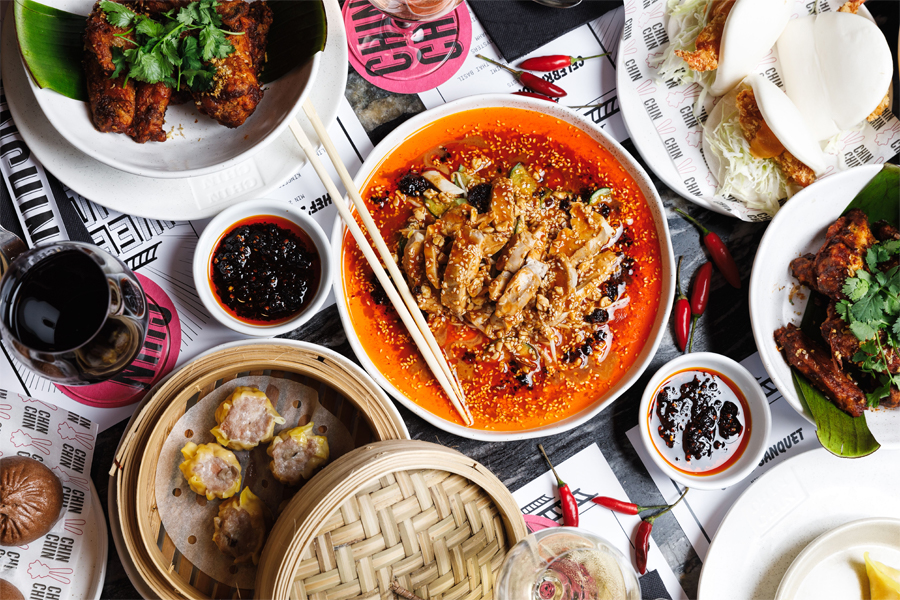 Archie Rose x Chin Chin's Gin'spired Weekend Yum Cha
Local gin lords Archie Rose have partnered with Sydney institution Chin Chin for the ultimate gin'spired weekend yum cha collaboration, bringing limited-edition Archie Rose cocktails and a delicious new menu. I thought the collaboration would be of interest for Man of Many and it would be great if you could keep it in mind for any relevant features you may be planning.
Kicking off from Friday 2 October, Chin Chin is plating up the yummiest of Yum Chas every Friday, Saturday and Sunday for lunch with a feast of saucy dishes to tuck into such as Crumbed Prawn Steamed Buns, Fried Chicken Wings, BBQ Pork Buns and more for just $55 per person. Chin Chin x Archie Rose Gin'spired Weekend Yum Cha is available every Friday, Saturday, and Sunday for lunch, for a limited time.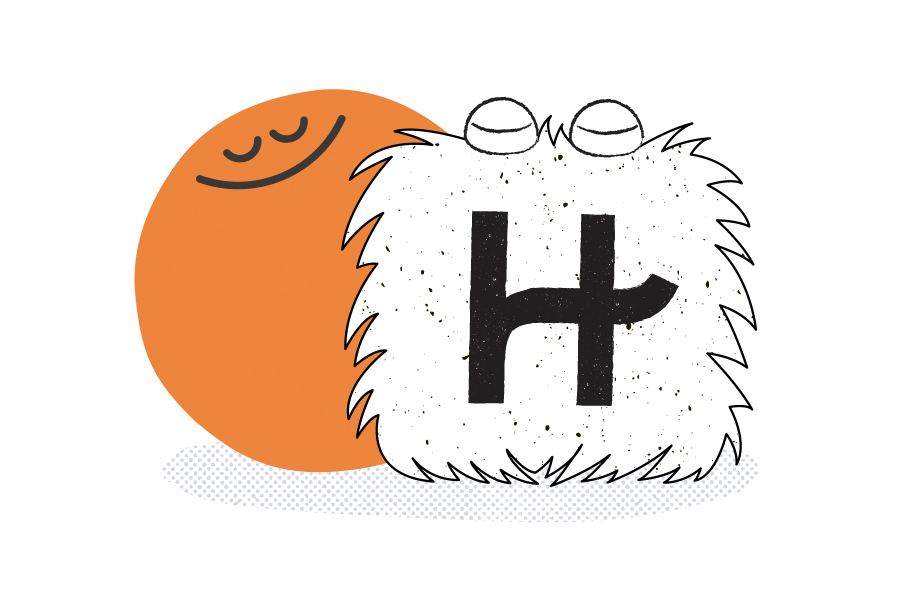 Hinge Teams Up with Headspace for Pre-Date Meditations
With face-to-face dating still off the table for many Aussies, dating app Hinge is seeing more people jump online than ever before, but that hasn't entirely counteracted the stress of 2020. More than three-quarters of Hinge users globally reported they felt nervous or anxious before a date, and due to the pandemic, 1 in 4 users feel this way even more now. For World Mental Health Day on October 10, Hinge has teamed up with Headspace to release custom pre-date meditations on October 6. The meditations will help Hinge users keep a clear mind and be kinder to themselves as they prepare for dates and continue their dating journeys during this unique and challenging time.
Starting October 6, Hinge and Headspace's custom pre-date meditations will be available to all daters globally at no cost. Each meditation will be around five minutes long, and they will help Hinge users manage any nerves, self-doubt, or negativity they feel before a date.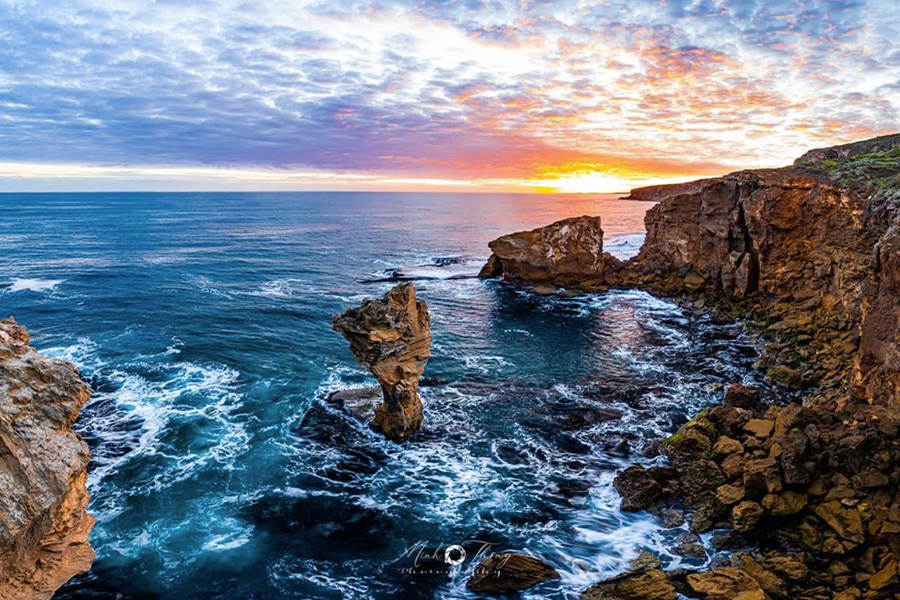 Aussies Share Their Australia
The very best of Australia has been uncovered, with thousands of locals taking part in Webjet.com.au's, "Show us your Australia" campaign. Supporting the reinvigoration of domestic tourism within Australia, the project made everyday travellers the experts by encouraging them to spotlight their most beloved locations. The picture and inspiration sharing drive, which had about 2,000 entries across Instagram and Facebook, celebrated this wonderful and diverse nation, from its golden sand beaches, to wonderous waterfalls and hidden spots to enjoy iconic landmarks. The top locations according to visitors included;
Ormiston Gorge in the NT
Flinders Ranges in SA
Bridestowe Lavender Estate in TAS
Magic Rock in VIC
Lincoln's Rock Blue Mountains in NSW
Stirling Rangers in WA
Bluff Falls in VIC
Strahan in TAS
You'll also like:
Feel-Good Friday: October 2 – Dogs, Drives and Deadset Legends
Feel-Good Friday – September 25: Gin, Gigs and Gandalf
Feel-Good Friday – September 18: The Return of Warmer Weather and Wiggles