Feel-Good Friday: October 2 – Dogs, Drives and Deadset Legends
The sweet spooky scent of October is in the air. The calendar is slowly winding down to what we can only imagine will be a frighteningly fantastic Halloween period, which will hopefully not be hosted on Zoom. But don't worry, if chills aren't your thing, it's all good. October is also home to another great event; the annual German celebration of beer. Oktoberfest definitely won't be happening the same way as in previous years, but you can bet that won't be stopping us from cracking into a few cold ones this month, lederhosen and all. Now that we've got that image locked in your brain, let's kick into Feel-Good Friday for this week.
You'll also like:
Feel-Good Friday – September 25: Gin, Gigs and Gandalf
Feel-Good Friday – September 18: The Return of Warmer Weather and Wiggles
Feel-Good Friday – September 11: Wildlife, Watch Dogs and Free Whiskey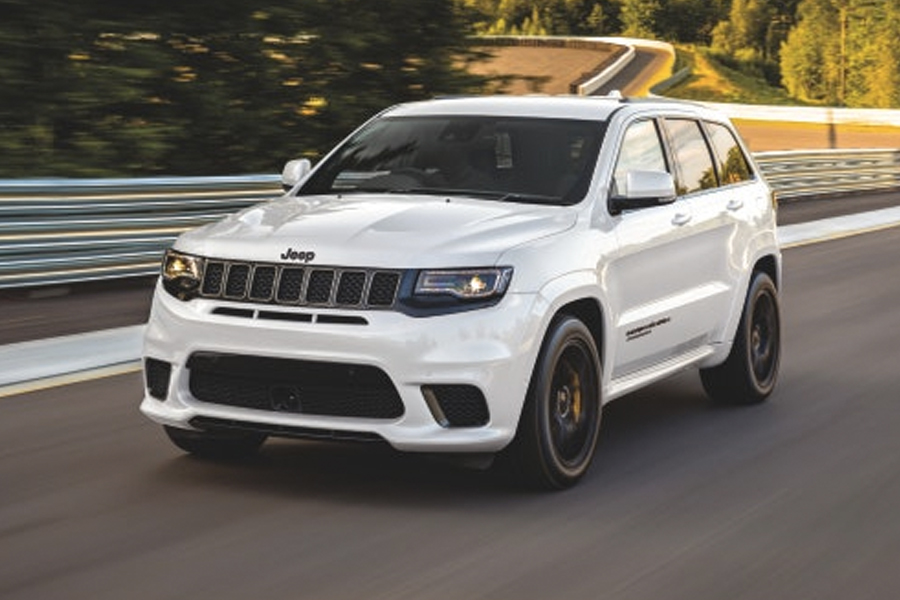 Travelling with a Purpose Gets an Upgrade
Empty Esky, the not-for-profit organisation launched to support fire-affected business around Australia has just undergone a transformation. The national tourism movement has kicked off a new website that offers Aussies up an array of pre-prepared itineraries ranging from lakes Entrance in Victoria to the Scenic Rim in Queensland. Encouraging travellers to get behind those impacted areas by 'filling an empty esky' with local produce and goods from small businesses, Empty Esky is backed by major car company Jeep.
"Now that COVID-19 restrictions have eased in some states and regional Victoria, it's a great time to have the new site up and running so that Australian's can head out on home-grown adventures and support local businesses," Jeep Australia managing director Kevin Flynn said.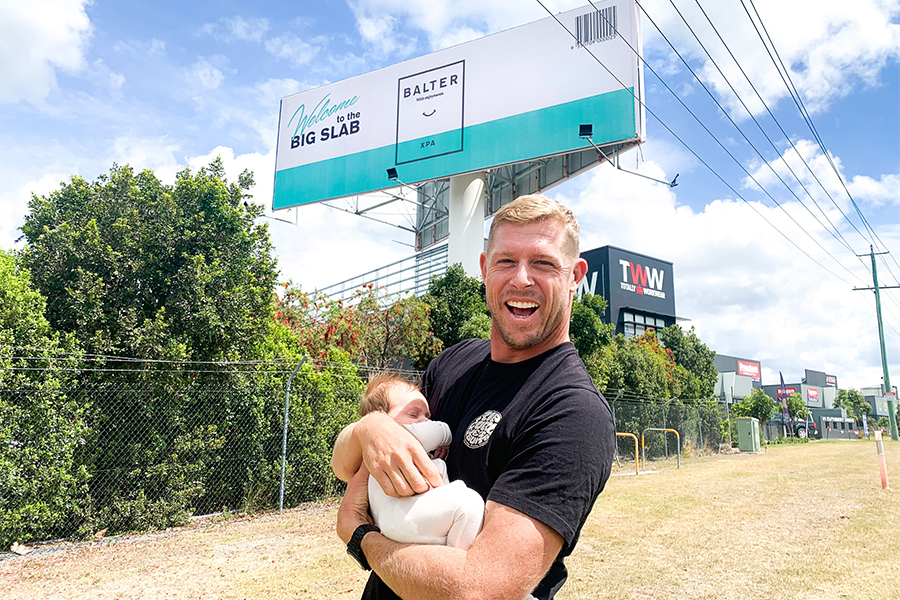 Mick Fanning and Balter Back Hospo Workers
The pandemic hit hospitality workers hard, but now Mick Fanning and the team behind local brewery success story Balter are fighting back. The Gold Coast icon is getting behind a new campaign to support those impacted, offering up the chance to win one of 100 slabs of beer. To kick things off, surf legend Mick Fanning launched The Big Slab, a new tourist attraction aimed at rejuvenating the state's tourist economy. As part of the campaign, all the money raised through the sale of Balter merchandise will go to the Australian Hospitality Relief Fund Tipjar, which focuses on feeding, housing, employing, upskilling and supporting those in need.
"We're proud Queenslanders and The Big Slab follows our proud Australian tradition of putting massive things by the side of the road," explains Stirling Howland, brand director at Balter. "We were looking for a light-hearted way to draw attention to the serious issue of COVID-19 flow-in issues affecting the hospitality industry we all love so much. A lot of people are saying The Big Slab is just a picture of a slab on a billboard, and we say to those people come down and see for yourself, just please don't look at it from the side.'"
Balter is giving away 100 slabs of beer to the first 100 people to take a selfie with The Big Slab and post it to Facebook, Instagram or Twitter tagging @balterbrewers.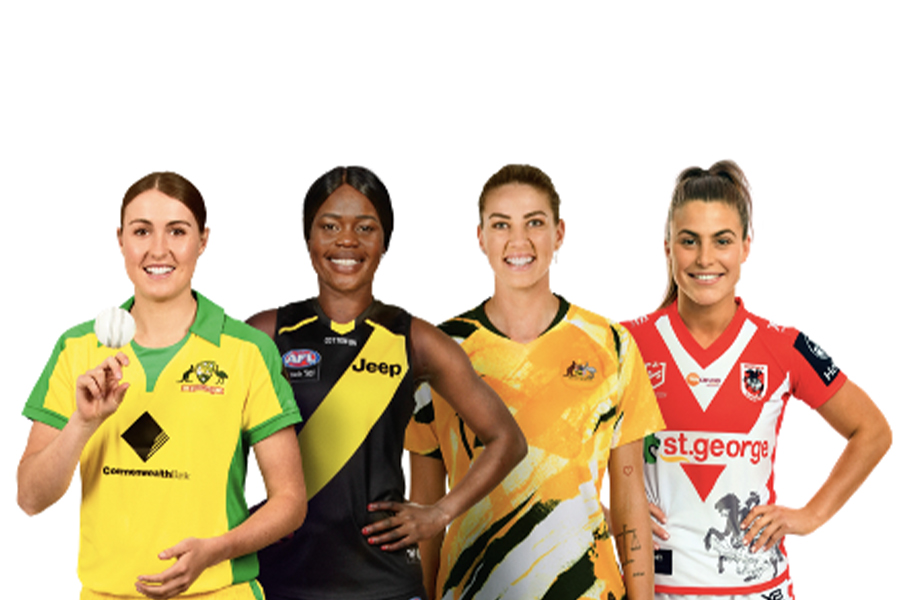 Cadbury Launches Women in Sport Initiative
Everyone's favourite chocolate company is launching a new National Women in Sport initiative to celebrate the continued growth of women athletes. In partnership with the AFLW, Australian Women's Cricket Team, the NRLW and the Westfield Matildas, the initiative aims to inspire and enable young girls to continue to participate in sports. Shining a light on some incredible female athletes, including AFLW player Akec Makur Chuot, Westfield Matildas star Alanna Kennedy, St George Illawarra Dragons champion Jess Sergis and Australian Young Cricketer of the Year Tayla Vlaeminck.
The two-year partnership with CADBURY's Women in Sport partners kicked off on September 25, coinciding with the Australian Women's Cricket team returning to the field for the first time since their World Cup triumph. Throughout the partnership, CADBURY and the sporting codes will unite to put women's sport at the forefront, encouraging Australians to engage and connect with women's sport.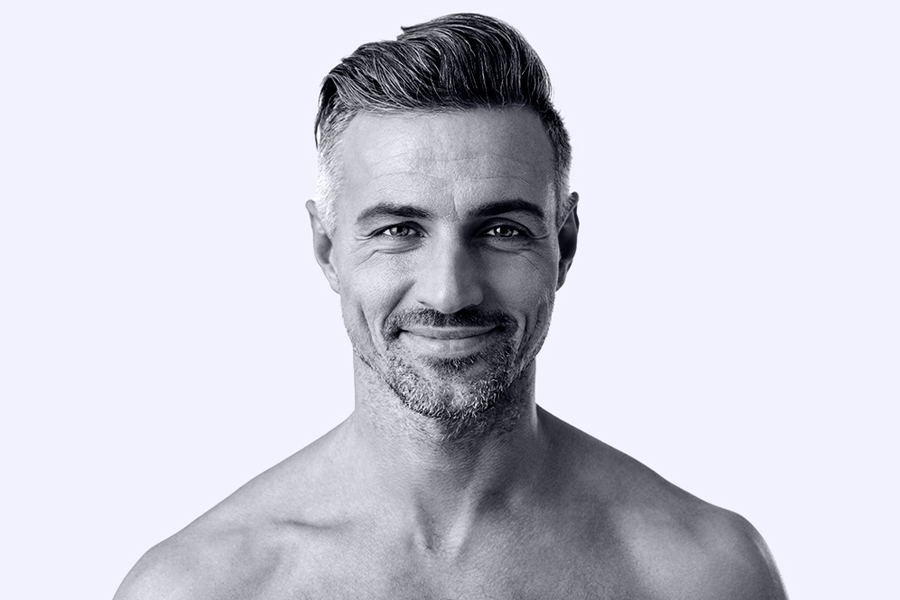 Vault & EVRYMAN Team Up to Help Reduce Stress
Men's telehealth startup Vault Health is teaming up with EVRYMAN, a men's wellness organisation to proactively help them to lead a happier, healthier, and more fulfilled life. The two New York-based men's health companies are launching a FREE October weekly webinar series to discuss the science behind the interplay of emotional and physical health, and the implications for men's daily function and long-term goals.
EVRYMAN Co-Founders Dan Doty and Owen Marcus, along with Vault Health Chief Medical Officer Myles Spar, MD, will lead the webinars. The weekly series is set to kick off on October 7.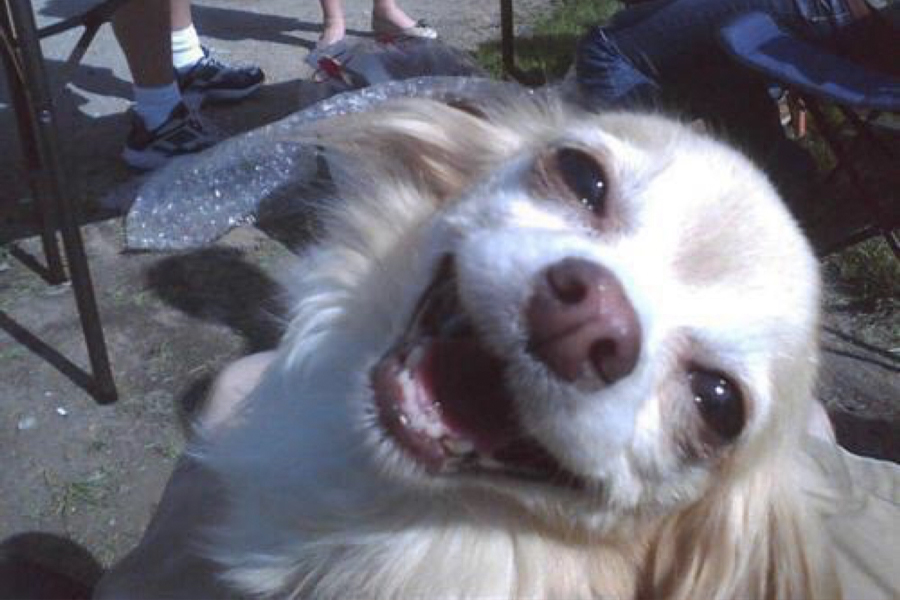 Dogs' Heart Rates jump When You Say 'I Love You'
A new study by Canine Cottage found that a dog's heart rate jumps 46.2 per cent when you say, "I love you." The study used monitors to track dogs' pulses through different activities. The researchers found that saying the specific phrase "I love you" to your dog excites the animal and elevates its heart rate. Similarly, the study reported that human heart rates increased by about 10.4 per cent when they saw their dogs, proving once and for all, these good boys really are man's best friend.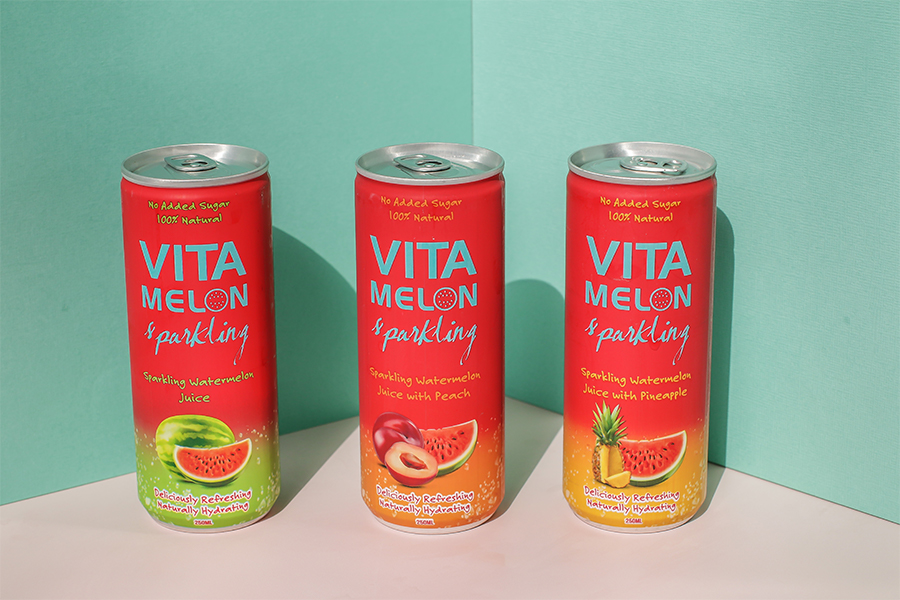 VitaMelon Partners with Lifeline
VitaMelon is probably best known for its delicious assortment of sparkling pressed watermelon juice, but now the brand is giving back. 'Product with a purpose' is a key theme for the VitaMelon team, seeing a percentage of every can sold donated to the organisation. Mental health and supporting those in crisis is so important, even more so during these hard times in isolation. Next time you're reaching for a drink, it's worth giving this one a go.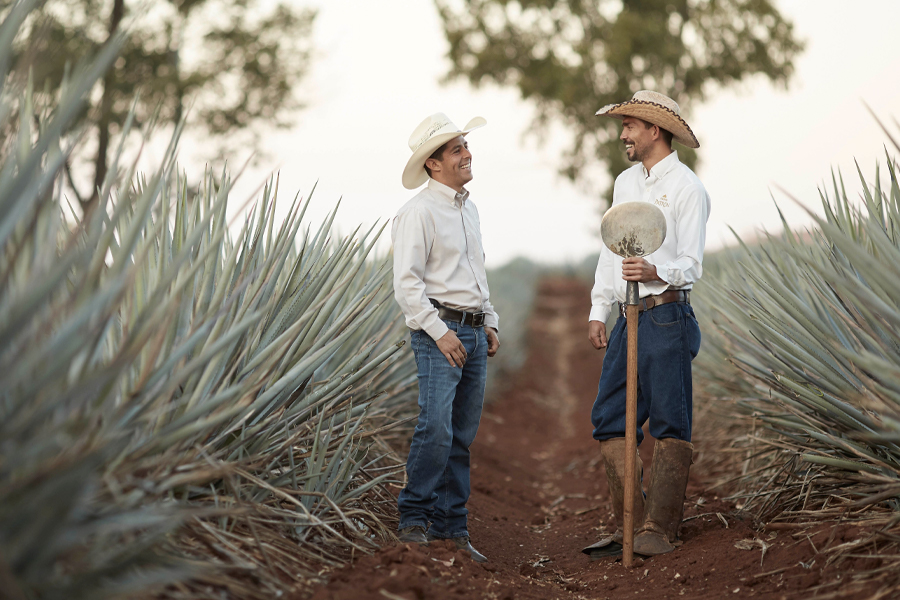 Patrón Pays it Forward
The legends over at Patrón Tequila are giving back to grassroots and community craftspeople with a $25,000 grant called Patrón 60 Hands – Pay It Forward. Open to creators and innovators nationwide aged over 25 in the fashion, design and hospitality industries, Patrón Tequila is helping to keep that artistic endeavour alive. Applications for the $25,000 Patrón 60 Hands – Pay It Forward grant are open from 1 October with applications closing at midnight AEST on Friday 23 October.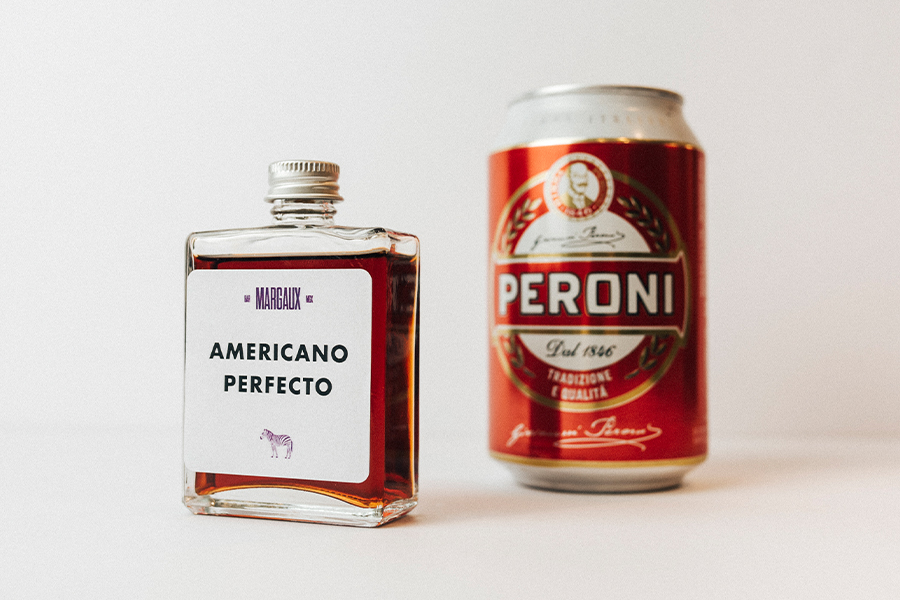 The Everleigh Bottling Co. #TogetherinSpirits
As part of its efforts to keep the Melbourne industry, and Australia united during isolation, The Everleigh Bottling Co. have just released Melbourne Mixtape Vol. 2, with additional bars added to the mix pack of cocktails from Melbourne's best bars. It comes after the sellout of Melbourne's Mixtape Vol 1, bringing the total number of cocktails to eight, at a price of $150. A mixed pack of single-serve cocktails from eight of Melbourne's best bars, currently closed under Victoria's Stage 4 restrictions. Bring Melbourne home with signature serves handmade in house by each bar and ready to drink at your convenience. Given most bars were hit hard by the continued restrictions, the more support, the better.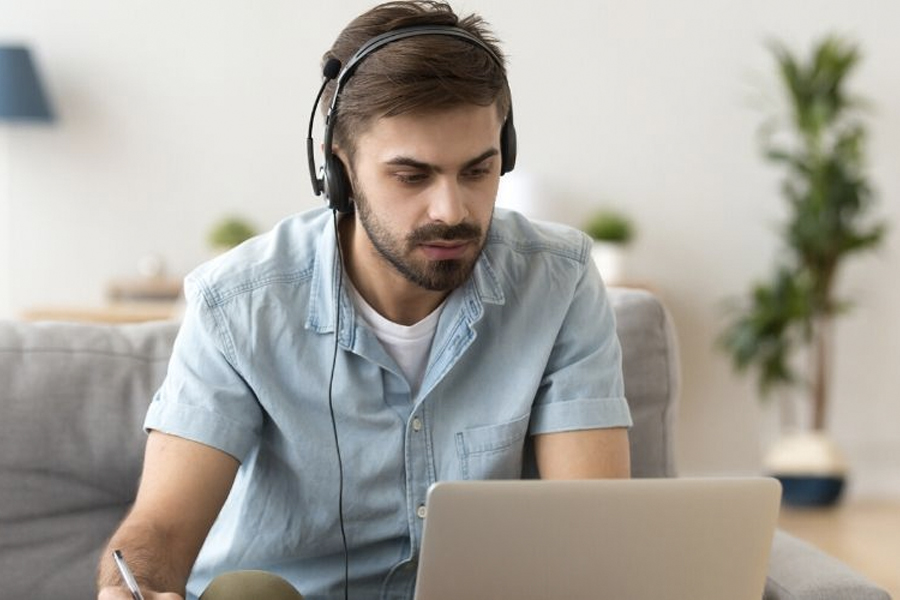 Mantle's New Telehealth Service
A new men's mental health service, Mantle has launched in Australia. The nation-wide service is set to provide mental health services and performance coaching specifically tailored to meet men's needs, via confidential, secure, end-to-end encrypted video consultations.
"Australian men are not getting the support they want or need. Despite Australian men seeking mental health support in increasing numbers, there has not been a corresponding reduction in distress or rates of suicide amongst men,"  Dr Dave Anthony, CEO and cofounder of Mantle said. "The existing system in Australia does not appear to have been designed very well for men. Treatment approaches are missing the mark and do not seem to consider and meet the wants and needs of men. This typically leads to men disengaging from treatment, often after one session."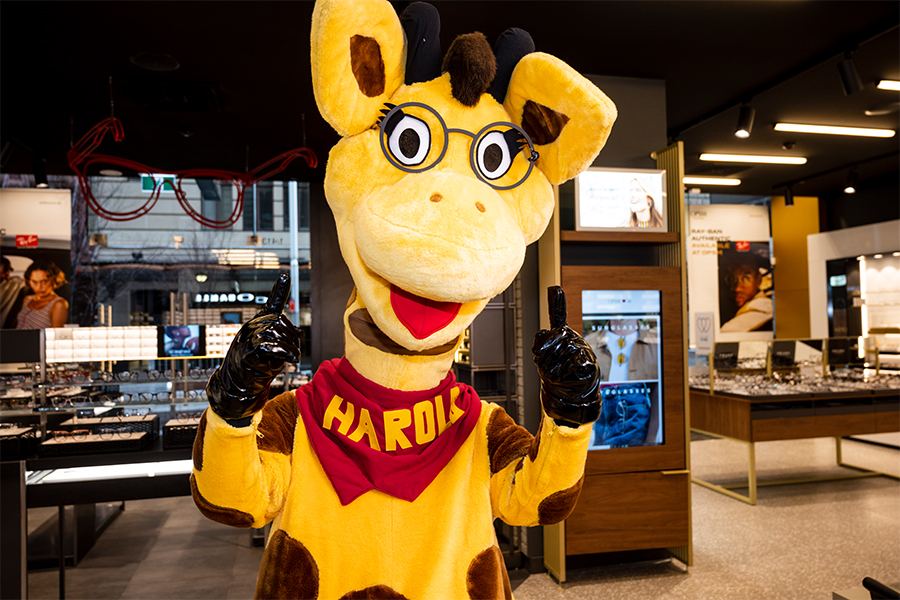 Healthy Harold is Back
Just two weeks after Jeff made his triumphant return to The Wiggles, another Aussie icon is back in the limelight. Healthy Harold has partnered with OPSM this September to teach kids about eye health and myopia. The partnership aims to address the need for early and regular eye health checks in children to help combat the common eye condition affecting one in four Aussies.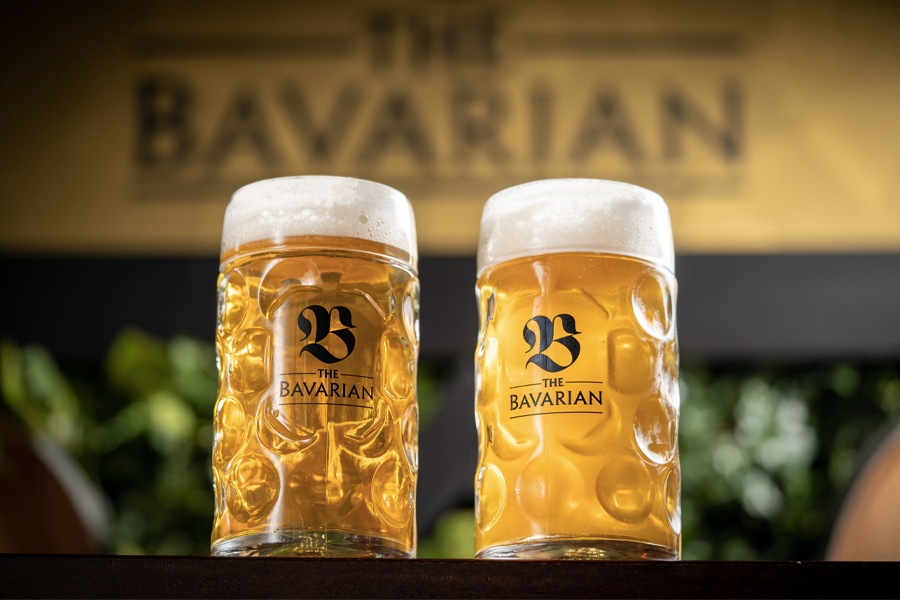 The Bavarian is Back in Business
Oktoberfest is back on, sort of. The Bavarian on York Street in Sydney's CBD is re-opening on Tuesday, 6 October, ready to launch jugs of ale straight at us. The flagship restaurant is once again offering up an Oktoberfest special, with a feasting menu available until Saturday, 31 October. With a mix of classic dishes, such as buttery pretzels served warm from the oven, The Bavarian's legendary, golden-crackled pork knuckle, pork belly, served brick-thick and blistered with crackling, a trio of plump German sausages, and the most popular German dish of all: schnitzel, the true German spirit is alive and well.
You'll also like:
Feel-Good Friday – September 25: Gin, Gigs and Gandalf
Feel-Good Friday – September 18: The Return of Warmer Weather and Wiggles
Feel-Good Friday – September 11: Wildlife, Watch Dogs and Free Whiskey