Best Surgical Face Masks to Reduce the Spread of Germs
As soon as news of COVID-19 hit, the world's best surgical masks and respirators began flying off the shelves. Ironically, that made it harder for those who needed a surgical mask to obtain one. Here we are months later and the Aussie government is still recommending that healthy people not wear a face mask. A number of people would argue otherwise, pointing to decreased rates of infection as a direct result of wearing a mask.
No matter what you think or who you listen to, it's important to know everything there is to know about surgical masks and respirators. For that reason, we present the following guide. It answers some fundamental questions before diving into a list of the best surgical masks (and dust masks, respirators, etc).
Do You Need to Wear a Surgical Mask?
Presuming you're an ordinary citizen and not a medical professional, the Aussie government suggests wearing a surgical mask or respirator only if you've been exposed to COVID-19. If not, they still advise against wearing a mask, citing Australia's (current) low rate of transmission. On the other hand, you should probably protect your face even if that means settling for a DIY face mask or something of the like.
According to the Aussie government, if you've recently travelled to a high or moderate risk area, or been in contact with someone who's tested positive for COVID-19, you're required to self-isolate. In that scenario, you'll need to wear a surgical mask under the following circumstances:
You need to leave your home for any reason and will be in public areas
You're visiting a medical facility
You're showing symptoms and other people are present in the same room as you
It's also important to remember that COVID-19 can be potentially transmitted both during its incubation period and by asymptomatic carriers. Hence, you should wear a surgical mask if you've been exposed to the disease, even if you're not showing symptoms.
Of course, there's a good chance you've heard that wearing a mask is highly beneficial, regardless of what the government is recommending. Should you decide to wear a surgical mask, respirator, disposable mask, or regular DIY face mask, practice the following routine:
Wash your hands before putting on the mask
Make sure it covers your nose and mouth and fits snugly under your chin, over the bridge of your nose and against the sides of your face.
Do not touch the front of the mask while it is on or when removing it (and if you do so accidentally, wash or clean your hands immediately)
Wash your hands after removing the mask
How to Get Surgical Masks
The government is currently prioritising surgical masks for health care workers and with good reason. If you're suspected of having COVID-19, then your primary care provider will give you a surgical mask and advise you on when and how to wear it. The same goes for those who have tested positive for the disease.
Should you buy a surgical mask either at the store or online, you should still consult with a medical professional on how and when to wear it. This is because a number of people don't wear the mask properly or buy the right model, to begin with.
Last but not least, don't horde the best surgical masks for the sake of selling them at a mark-up, lest you want to be publically shamed or even prosecuted. We're all in this together, people!
Medical Face Masks Buying Guide
We said it before and we'll say it again: consult a medical professional before wearing a surgical mask. You should also consider the following factors:
Type – If you're not showing symptoms and merely trying to prevent the spread of germs, a simple face mask will potentially suffice. However, if you are showing symptoms or have a higher risk of spreading the disease, you'll want an N95 respirator, which is tighter-fitting and generally more effective.
Size – If the mask doesn't properly fit, then you're not wearing it correctly.
Longevity – Different masks deliver different lifespans and even the best surgical masks shouldn't be worn for more than a day (due to the accumulation of bacteria). It's recommended that you replace yours once every 8 hours or even less than that if you've been around wide groups of people. If you have a respirator, read the instructions to determine how often you should change the filter.
Usability – As an average citizen, you don't want to buy a surgical mask that's too involved or complicated.
Source – Avoid counterfeit masks and knock-offs and stick with both well-known brands and trusted sellers.
Maintenance – Wash your hands before touching or applying the mask. Consult with a medical professional to make sure you're wearing it correctly. Avoid touching the front part of the mask, which is where germs and bacteria are most likely to gather. Dispose of the mask after using it and then wash your hands.
10 Top Surgical Masks You Can Buy Online
Not to sound like a broken record, but if you think you've been exposed to COVID-19, consult with a health care professional, who will assign you a surgical mask. It's also important to remember that medical professionals and actual carriers are the ones who need these masks the most.
Nevertheless, you might still be hunting for the best surgical masks online. Or maybe you're just in the market for a cool face mask, many of which are still available. Whatever the scenario, here are some of the best masks, surgical and otherwise.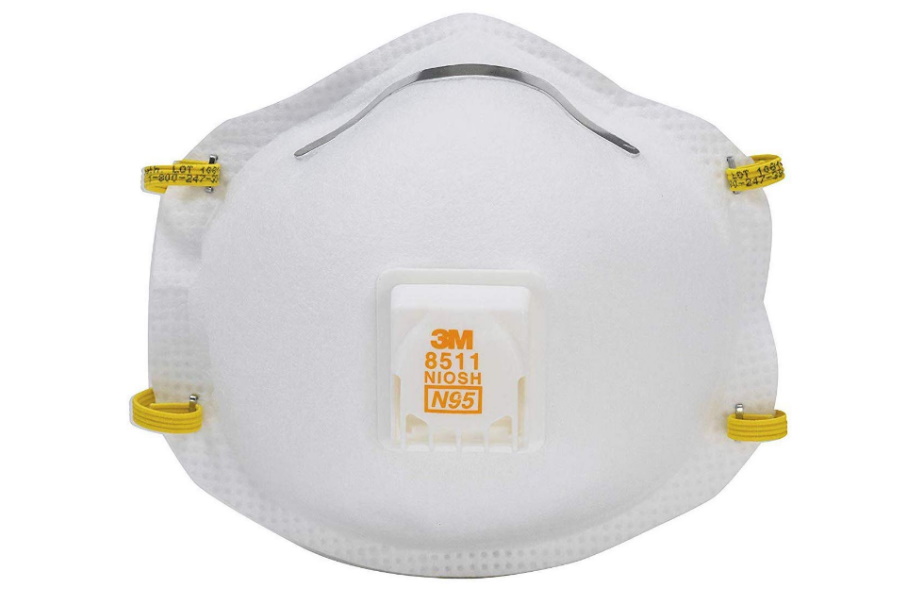 1. 3M 8511 N95 Respirator
More than any other brand, 3M has emerged as the most trusted provider of surgical masks and respirators. The 8511 N95 is something of a gold standard in terms of everyday efficiency and prevention. It features a Cool Flow valve mechanism and delivers 95% filtration efficiency against certain non-oil-based particles and aerosols. Good luck finding one.
Pros: NIOSH approved, efficient particulate filtration, cool valve mechanism to prevent heat buildup, adjustable nose clip
Cons: currently hard to find, non-adjustable straps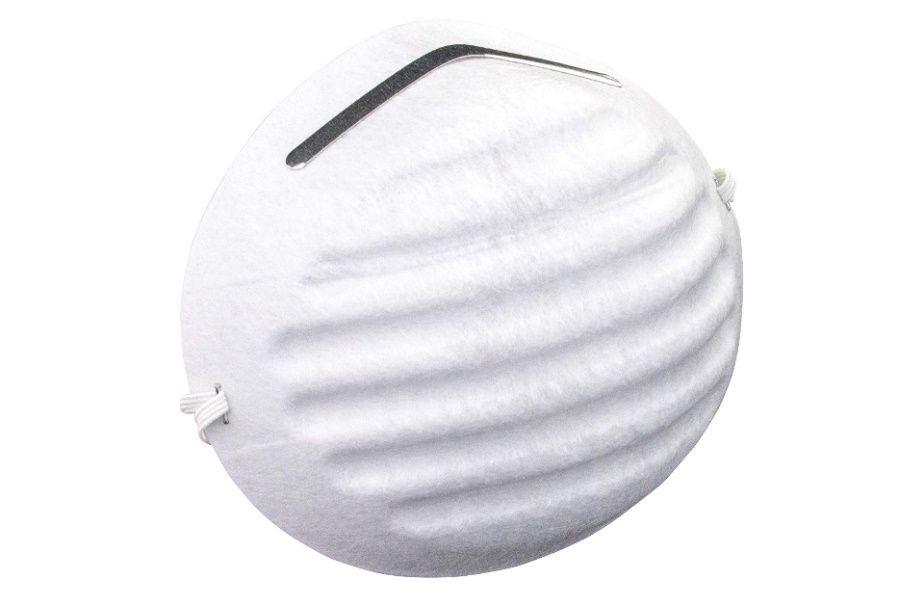 2. SAS Safety 2985 Non-Toxic Dust Mask
Now that you're self-isolating and social distancing, you can finally undertake that home improvement project you've been putting off. Enter this popular and adjustable non-toxic dust mask, which protects you from irritants and particles of both the indoor and outdoor variety.
Pros: solid protection against pollen, grass, and non-toxic particles, adjustable nasal piece, comfortable fit
Cons: won't necessarily protect you from toxic particles or viruses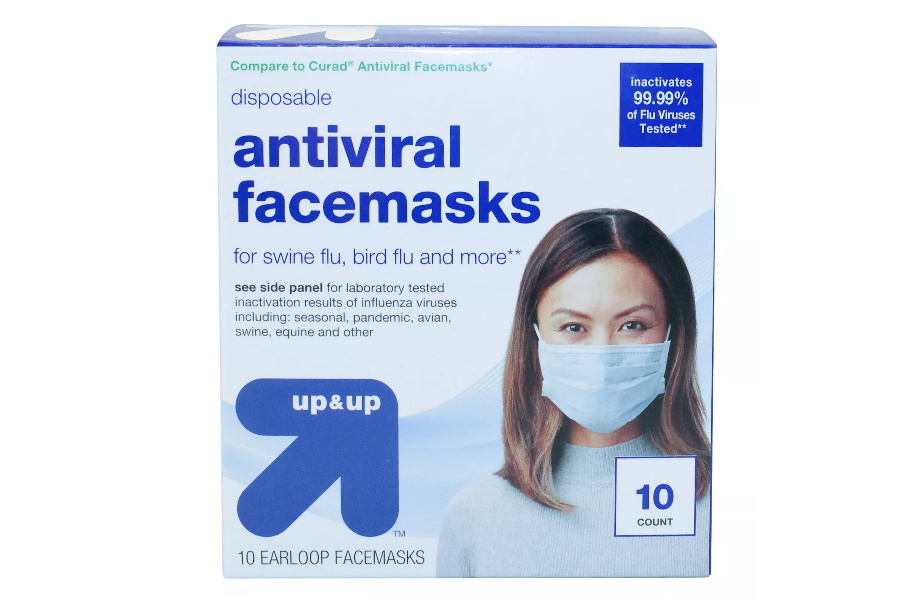 3. Curad Antiviral Face Mask
You might see the words "antiviral face mask" and think all your prayers have been answered, but don't get your hopes up just yet. While these surgical masks do host natural ingredients with antiviral properties, they're only good for protection against specific types of viruses. That doesn't include COVID-19. Still, these are some of the best surgical masks to keep around during flu season.
Pros: protection against certain viruses, ergonomic features, natural antiviral ingredients, each mask is individually sealed
Cons: only proven effective against two types of Influenza viruses, each mask has a somewhat off-putting odour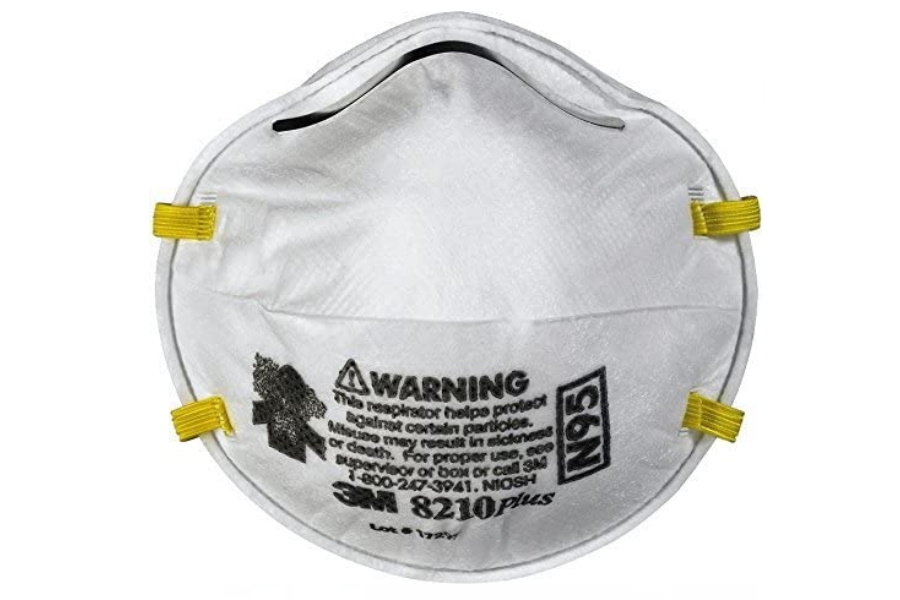 4. 3M 8210 N95 Particulate Respirator
When all else fails, look for good old "N95." A truly coveted designation, it represents both hard-earned federal approval and a high-efficiency particle filtration rating. Were we not in the midst of an international pandemic, these high-quality masks from 3M would be quite affordable.
Pros: NIOSH approved, efficient particulate filtration, adjustable nose clip, microfiber media filter
Cons: potentially uncomfortable due to a tight fit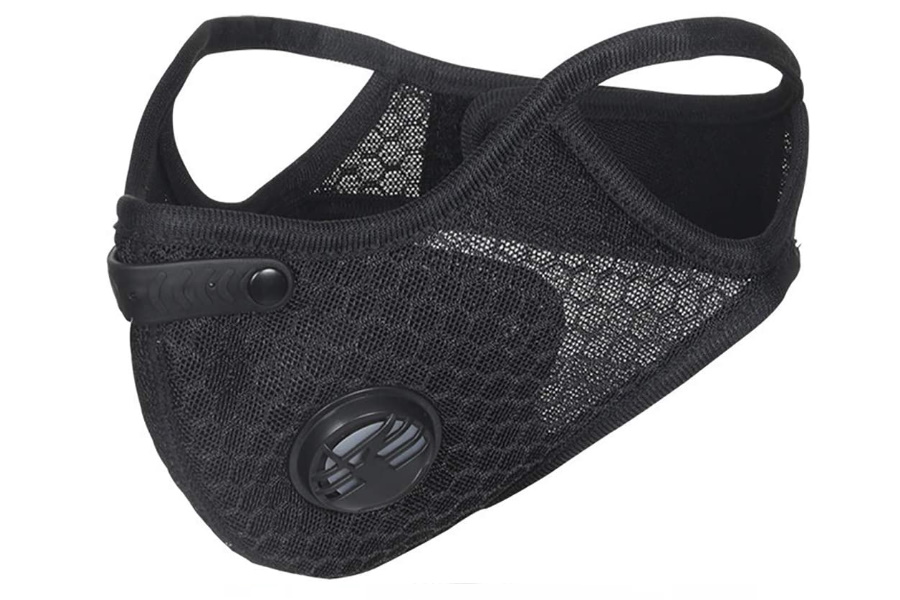 5. Coxeer Dust Mask
Bring out your inner Bane with this nylon-based dust mask. Popular amongst bikers, outdoor enthusiasts, and fitness freaks, it features velcro fastening and unique ventilation. It's also washable for repeat use.
Pros: cool design, made of high-quality nylon material, breathable, effective against dust and other particles
Cons: less effective than some alternatives against the spread of COVID-19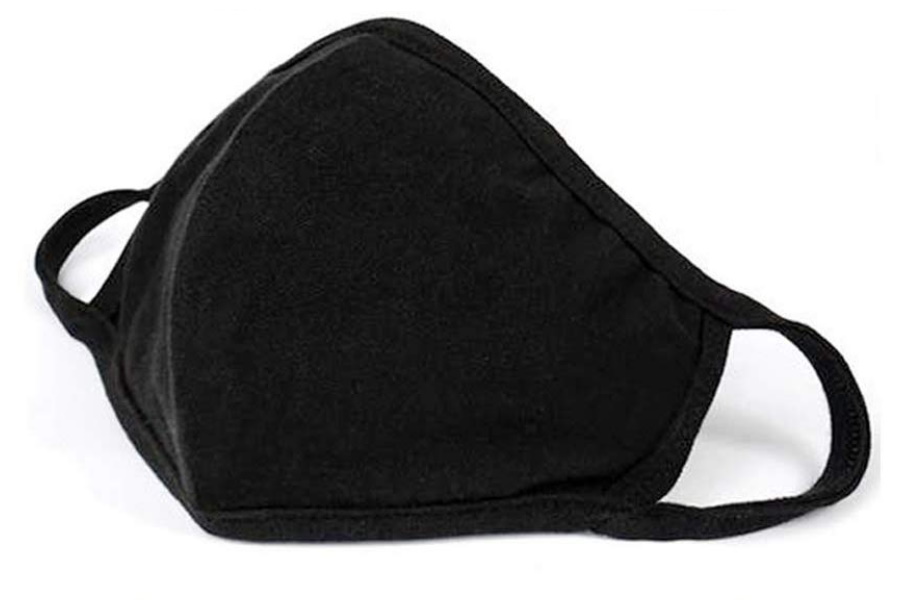 6. Aooba Protective Face Masks
Comfort reigns supreme with these windproof face masks from Aooba, which protect you from droplets, smog, and dust, amongst other things. Made from a 2-layer cotton blend and featuring adjustable ear-loops, they won't do you a lick of good in the fight against COVID-19.
Pros: breathable, comfortable, ergonomic, good for protection against dust and certain particles or droplets
Cons: thinly made, the one-size-fits-all design might prove too big or small for your face, less effective than some alternatives against the spread of COVID-19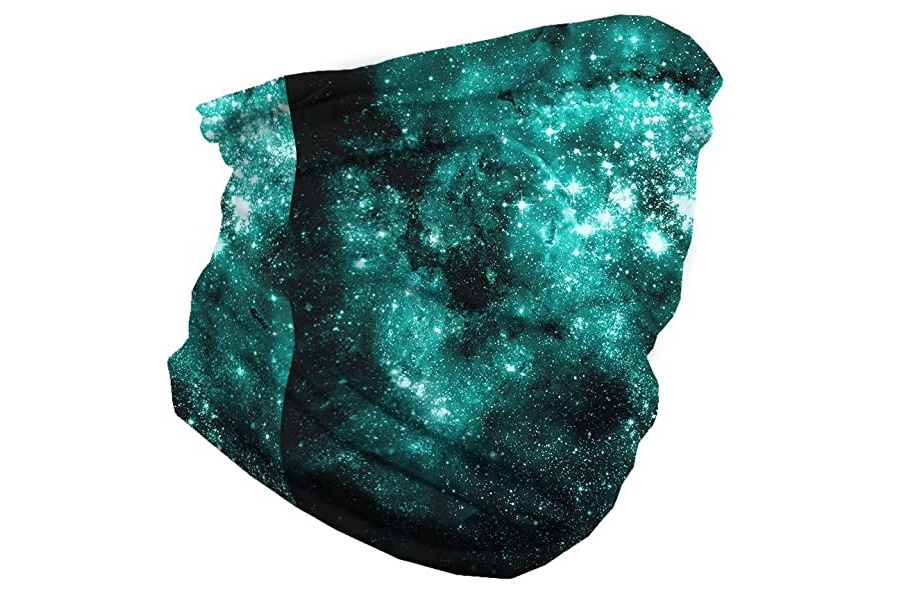 7. INTO THE AM Galaxy Face Mask Bandanas
Will INTO THE AM's bandana-style mask help prevent the spread of COVID-19? Hardly. But when this whole thing blows over, you'll have one heck of a cool dust mask to wear at Coachella.
Pros: cool visual design, lightweight and breathable, can be worn up to 12 different ways
Cons: more of an accessory than a preventive measure (though it beats nothing)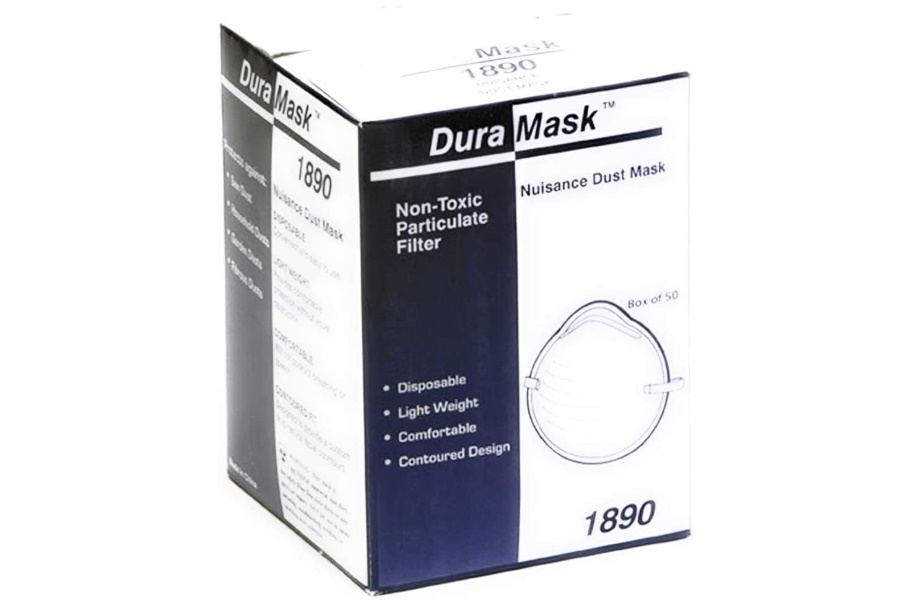 8. DuraMask Double Strap Nuisance Mask
FDA-approved, lightweight, and disposable, the Nuisance Dust Mask features a contoured design and double straps for a tight fit. It also comes in 50 per box so stock up and you might never run out. Use if to protect yourself from non-toxic particles, including sawdust and pollen.
Pros: FDA approved, tight fit, lightweight
Cons: expensive due to short supply, highly disposable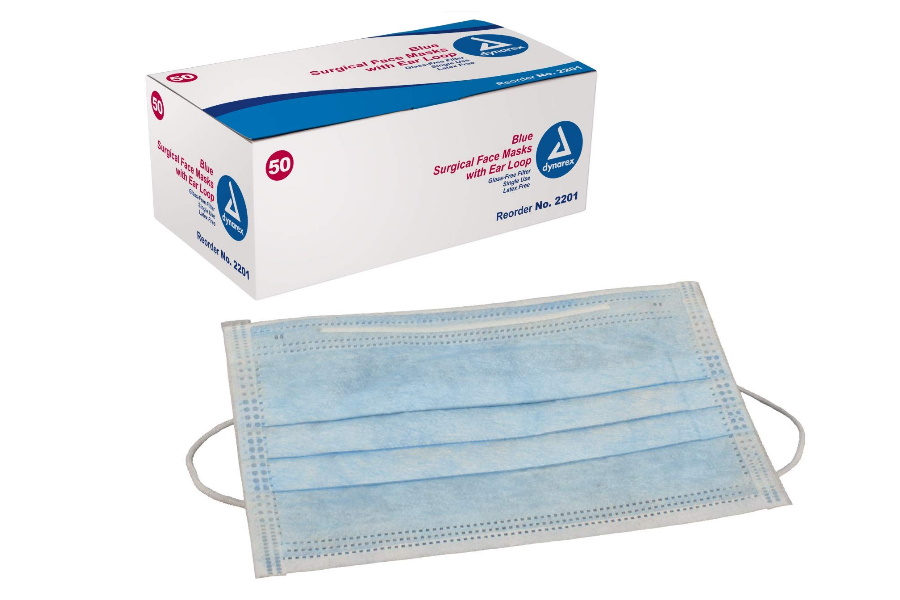 9. Dynarex 2201 Medical Surgical Face Mask
Delivering soft texture and a firm hold, these surgical masks provide several hours of particle protection. While much thinner than more expensive models, they get the job done under normal circumstances. Thanks to semi-flexible folds, the mask will properly cover the mouth and nose.
Pros: latex-free, comfortable, relatively long-lasting
Cons: less effective than thicker masks, emits a somewhat off-putting odour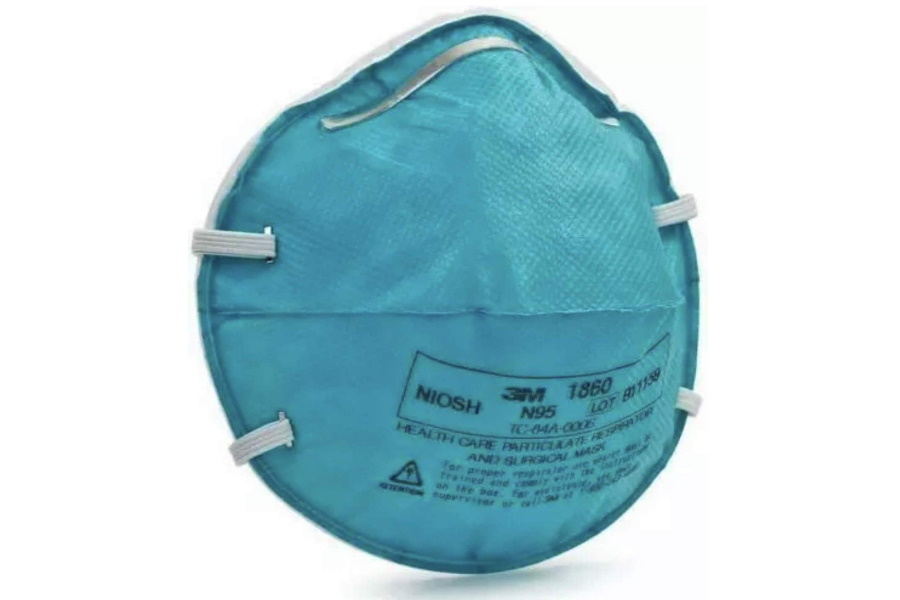 10. 3M 1860 N95 Medical Mask
Want to be a local hero in these dark and troublesome times? Then track down a box of these high-grade medical masks and donate it to the nearest hospital. Just make sure the masks were manufactured in the last three years because they have a relatively short shelf-life.
Pros: efficient particulate filtration, effective against certain bacteria and viruses, holds its shape, one of the best surgical masks in rotation
Cons: relatively short shelf-life, absence of an exhalation vent
General FAQ
How do I choose a surgical mask?
If you don't work in the healthcare industry and think you've been exposed to COVID-19, contact a medical professional. Ideally, he or she will supply you with a surgical mask and tell you both when and how to wear it.
What are the best face masks to use?
While grappling with the coronavirus outbreak, the best face masks and respirators to use are the ones with an N95 designation.
Which side of the mask is correct?
Place the straps over your head and the protective part of the mask over your nose and mouth.
Are surgical masks effective?
Surgical masks will not necessarily prevent you from catching COVID-19, but they can help prevent the spread of this disease.
You'll also like:
How to Boost Energy Naturally: A Sports Scientist's Guide
This Company is Changing the Way We Think About Weight Loss…Literally
The History of the Nike Air Presto