17 Best Vegan Restaurants in Sydney
The best vegan restaurants in Sydney are on the up and it's thanks to the city's booming plant-based dining scene. We've been on a mission to narrow down the best vegan Sydney has to offer, from fine dining to burger bars, pizzerias and gelato shops. So, whatever it is you are craving, Sydney is bound to have you covered.
Here is a list of the spots for the best vegan food in Sydney.
Related: Looking for more vegan treats? Check out our article on the best gelato in Sydney for a few vegan surprises.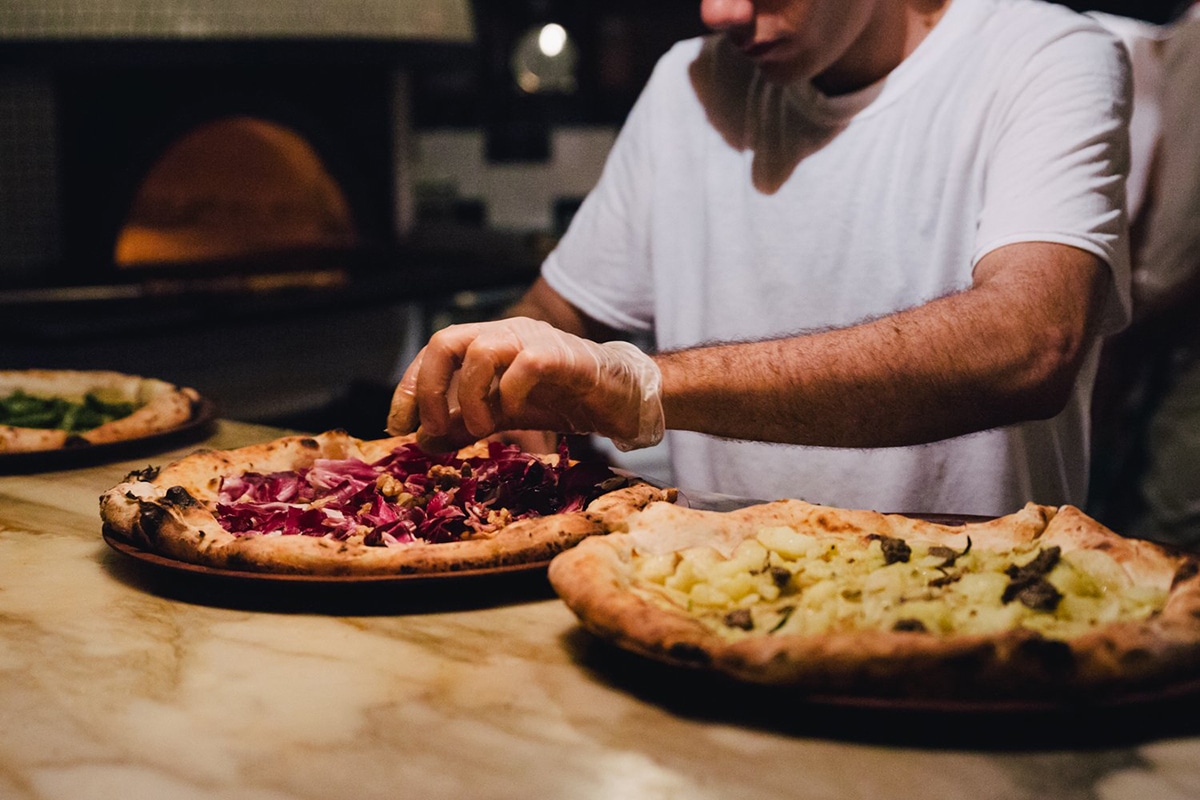 1. Gigi Pizzeria
Gigi Pizzeria has gathered a cult following since it turned vegan in 2015, and it's no secret why. For authentic Italian pizza, without the cheese, Gigi's knows what's up. If you're heading to the Newtown store for an evening slice, be prepared as the line usually swings right around the corner.
Address: 379 King Street, Newtown
Phone: (02) 9557 2224
Hours: Sunday – Thursday 12 pm – 9 pm, Friday & Saturday 12 pm – 9.30 pm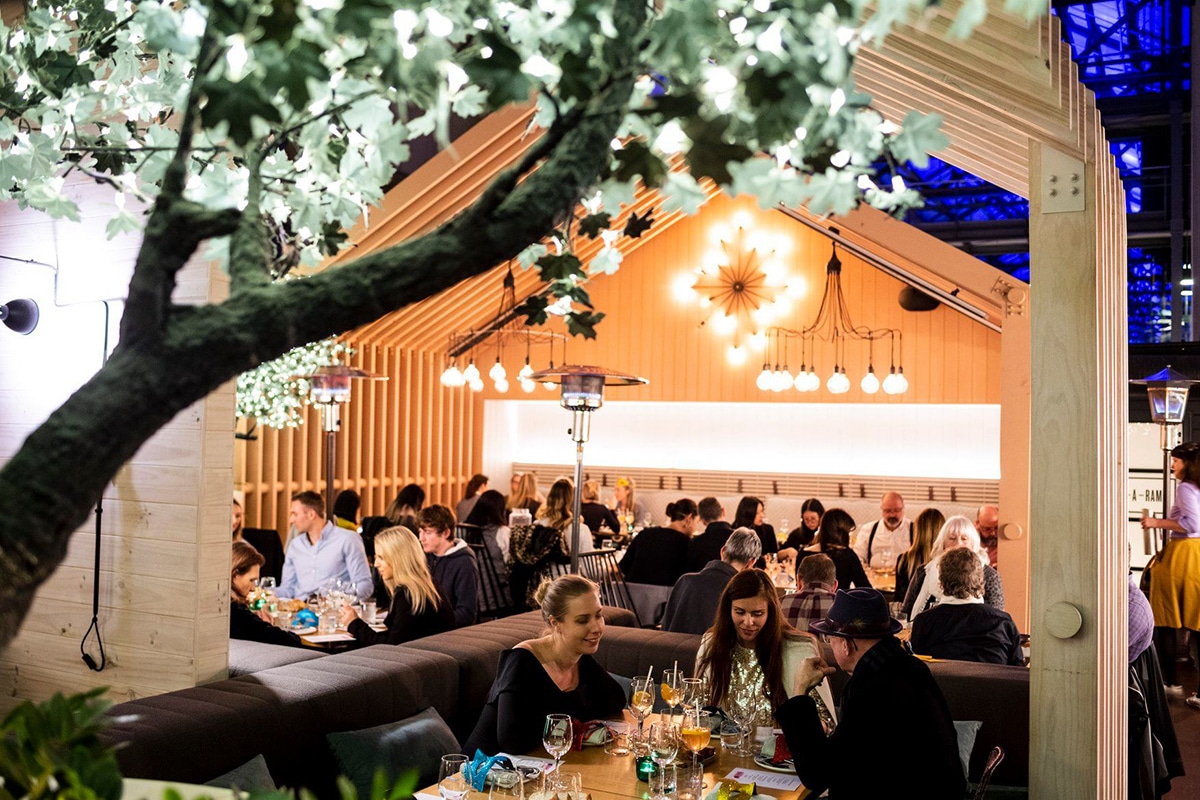 2. Alibi
Alibi is one of the best vegan restaurants in Sydney, with a boutique touch. The bar and restaurant is perched gracefully along Sydney's stunning Woolloomooloo wharf and is ideal for when you're feeling a little bit fancy. They have it all, from bottomless sparkling for $75, an indulgent high tea menu and an eight-course tasting menu for dinner. You'll leave feeling short a few pennies, but it's worth it!
Address: Inside Ovolo Hotel, 6 Cowper Wharf Roadway, Woolloomooloo
Phone: (02) 9331 9088
Hours: Sunday – Wednesday 4 pm – 10 pm, Thursday – Friday 4 pm- 12 am, Saturday 12 pm – 12 am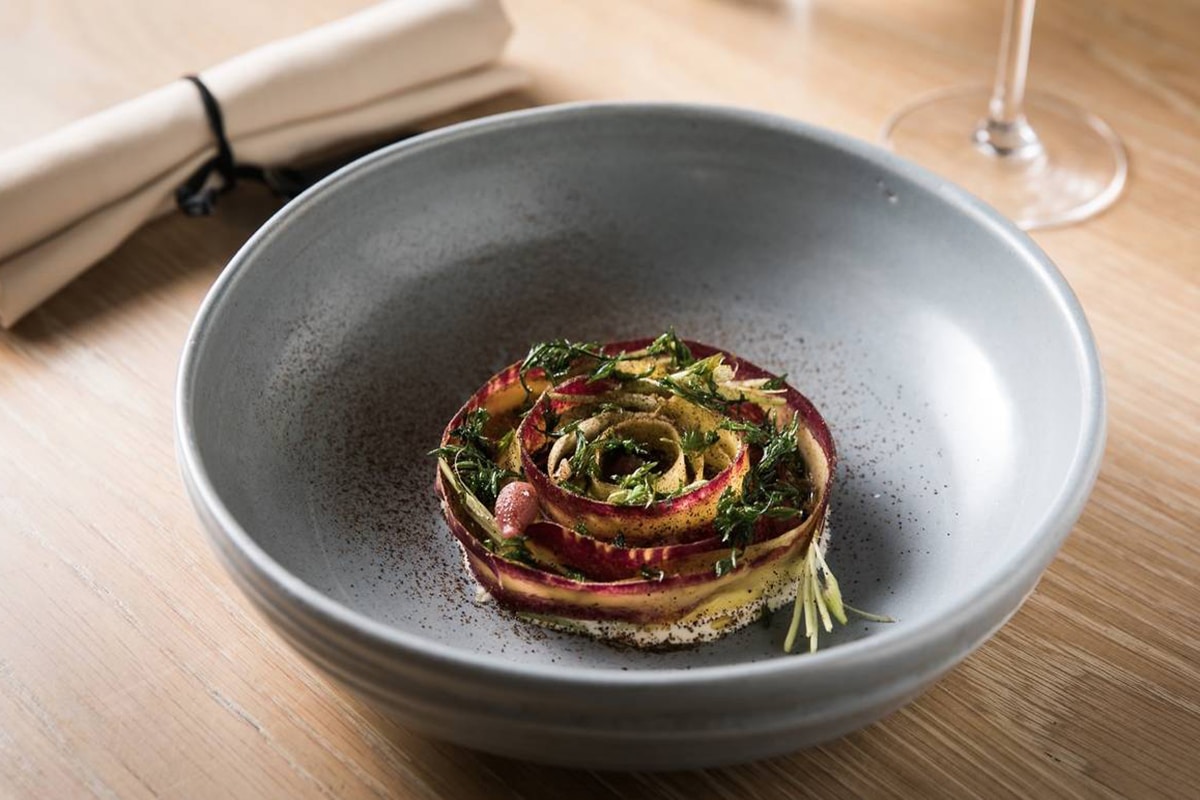 3. Yellow
Yellow in Potts Point is Sydney's first plant-based fine-dining restaurant, and it has the ambience to match. The restaurant offers up a five- and seven-course set vegan menu, paired with a thoughtful collection of wines. Be prepared, the dishes here go far beyond your classic meat-free favourites.
Address: 57- 59 Macleay Street, Potts Point
Phone: (02) 9332 2344
Hours: Monday – Sunday 6 pm – late, Saturday & Sunday 8 am – 3 pm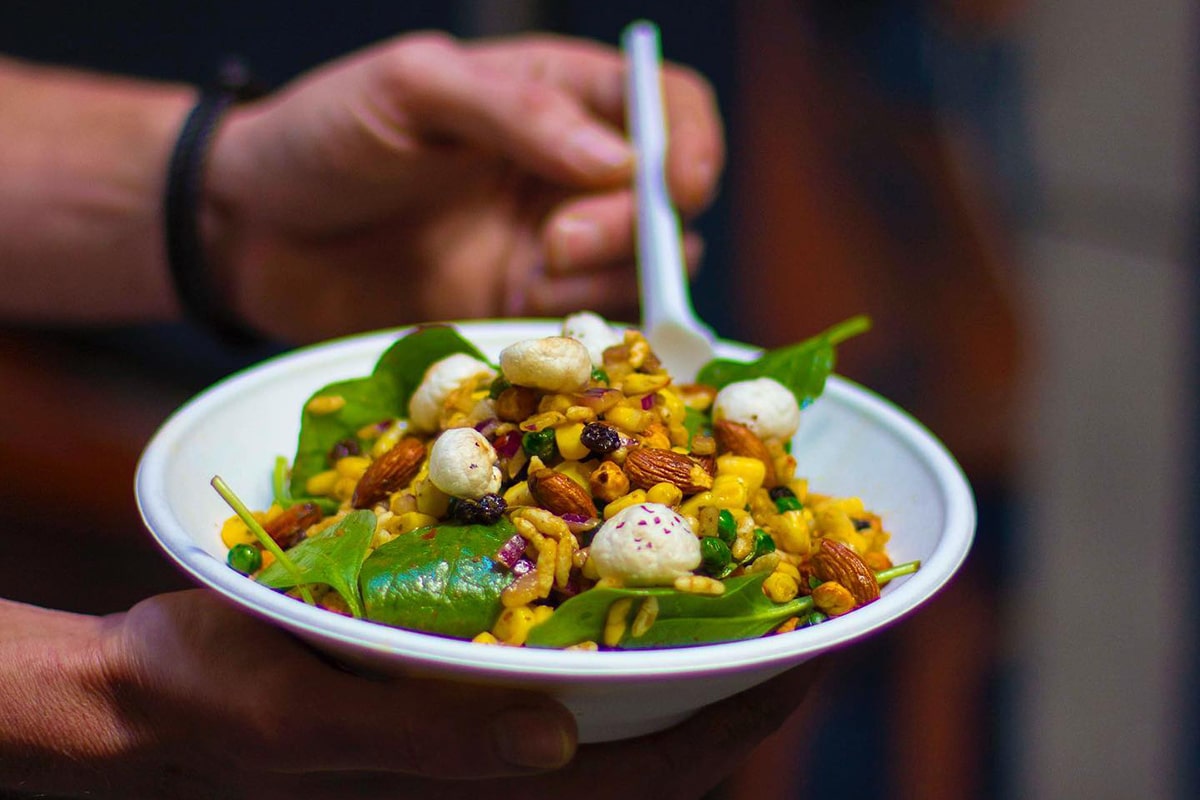 4. Flyover Fritterie and Chai Bar
For the perfect takeaway mid-commute or on your lunch break, Flyover is the answer when you're looking for some healthy takeaway. Everything is vegan and gluten-free friendly. Make sure to try their famous fritters, which are made with seasonal produce meaning there is a new concoction of vegetable fritters on offer every week! Pair with a salad and an authentic Indian chai.
Address: 1 Temperance Lane, Sydney CBD (just off George Street)
Phone: 0415 908 085
Hours: Tuesday – Friday 10.30 am – 2 pm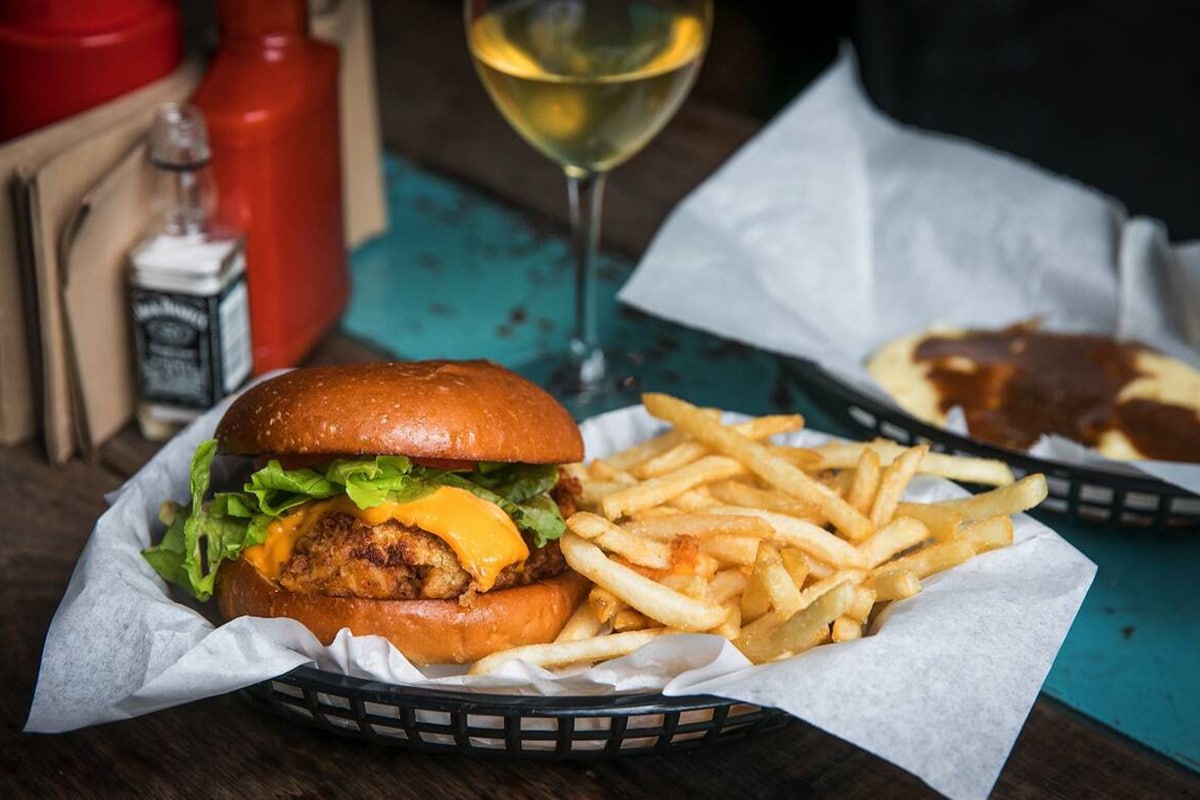 5. Mary's Circular Quay
A vegan hot spot that has it all – delicious burgers, an incredible location and live music. The best thing about Mary's is that every meat-based burger has a vegan twin – so carnivores and herbivores can gather and eat harmoniously! One of the best greasy burger joints in all of Sydney, come for a late-night feed or a post-work pick me up.
Address: 7 Macquarie Place, Circular Quay
Phone: No phone
Hours: Tuesday 11 am- 8.30 pm, Wednesday 11 am – 9 pm, Thursday 11 am – 9.30 pm, Friday 11 am – 10.30 pm, Saturday 5 pm – 11 pm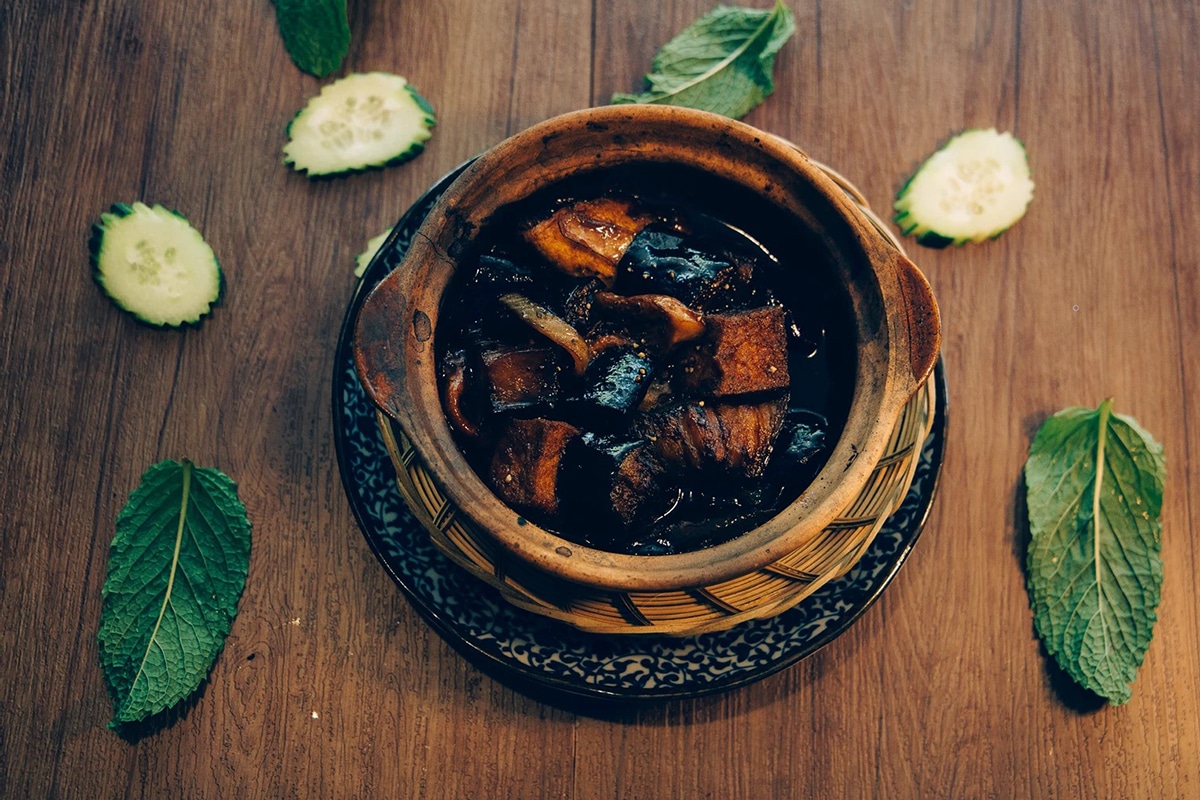 6. Golden Lotus
A staple in the Sydney vegan community, Golden Lotus has every Asian-inspired plant-based dish you could dream of. Located in vegan-friendly Newtown, this spot is cheap and always packed to the brim. With plenty to choose from, you can play it safe with a veggie curry or tofu pad thai, or there are plenty of options for those who prefer mock meat.
Address: 341 King Street, Newtown
Phone: 0459 576 888
Hours: Monday – Wednesday 5.30 pm – 10.30 pm, Thursday – Sunday 12 pm – 3 pm/ 5.30 pm – 10.30 pm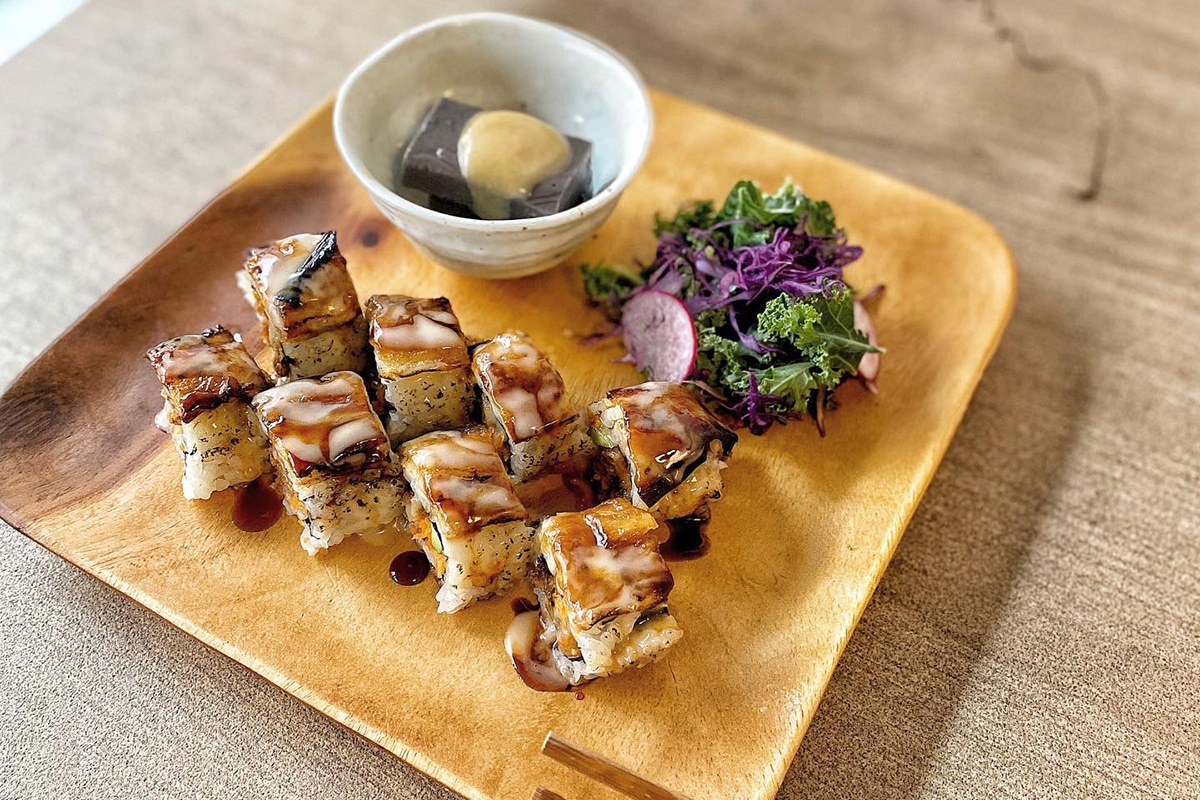 7. Comeco Foods
This combined bakery and sushi spot nestled along Newtown's vibrant King Street is fully vegan, gluten-free and dairy-free. The specialities include fluffy rice bread, 'sourdoughnuts' born from organic brown rice and the tasty vegan sushi. The team at Comeco Foods make an extra effort to ensure their ingredients are allergy and additive-free.
Address: 524 King Street, Newtown
Hours: Tuesday – Friday 12 pm – 5 pm, Saturday & Sunday 11 am – 3 pm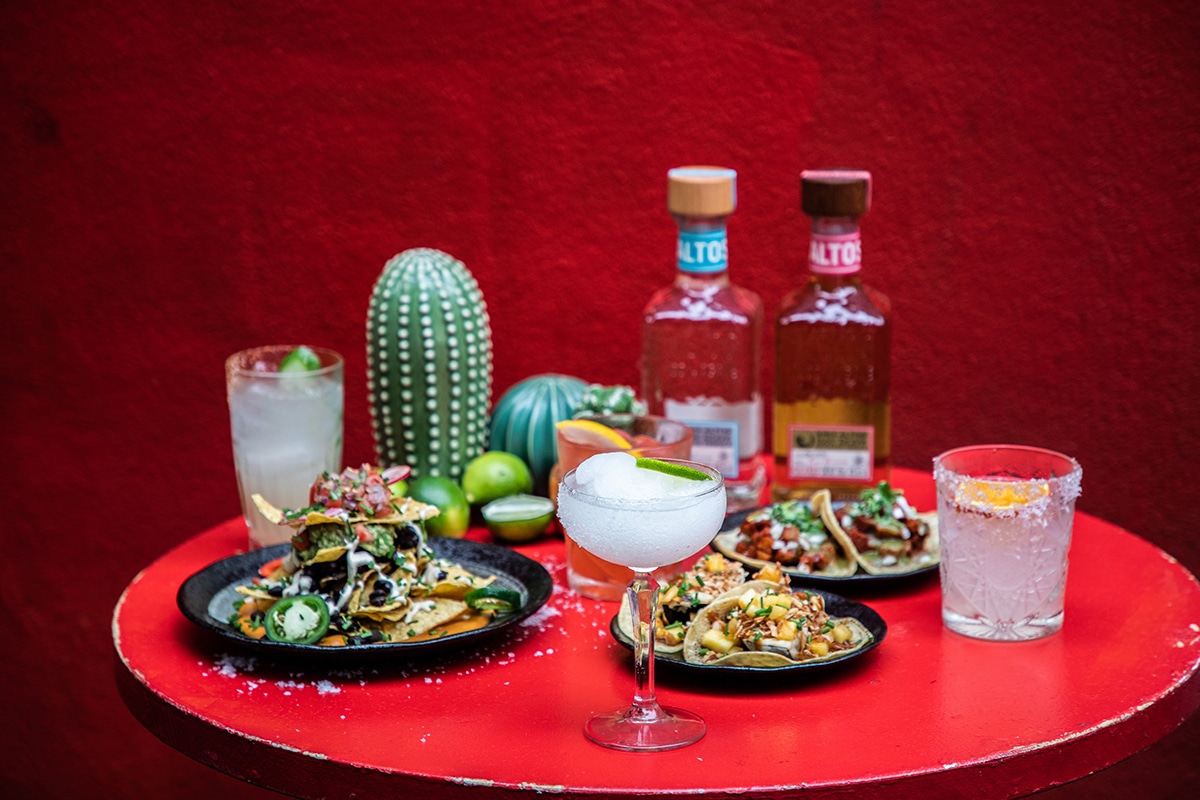 8. Bad Hombres
Mexican food is a go-to for the vegans and vegetarians among us, and Bad Hombres knows how to cook up a delicious vegan feast. The cauliflower tortillas and jackfruit tacos are a must!
Address: 40 Reservoir St, Surry Hills NSW 2010
Phone: 0405 274 515
Hours: Tuesday – Sunday 5.30 pm – 12 am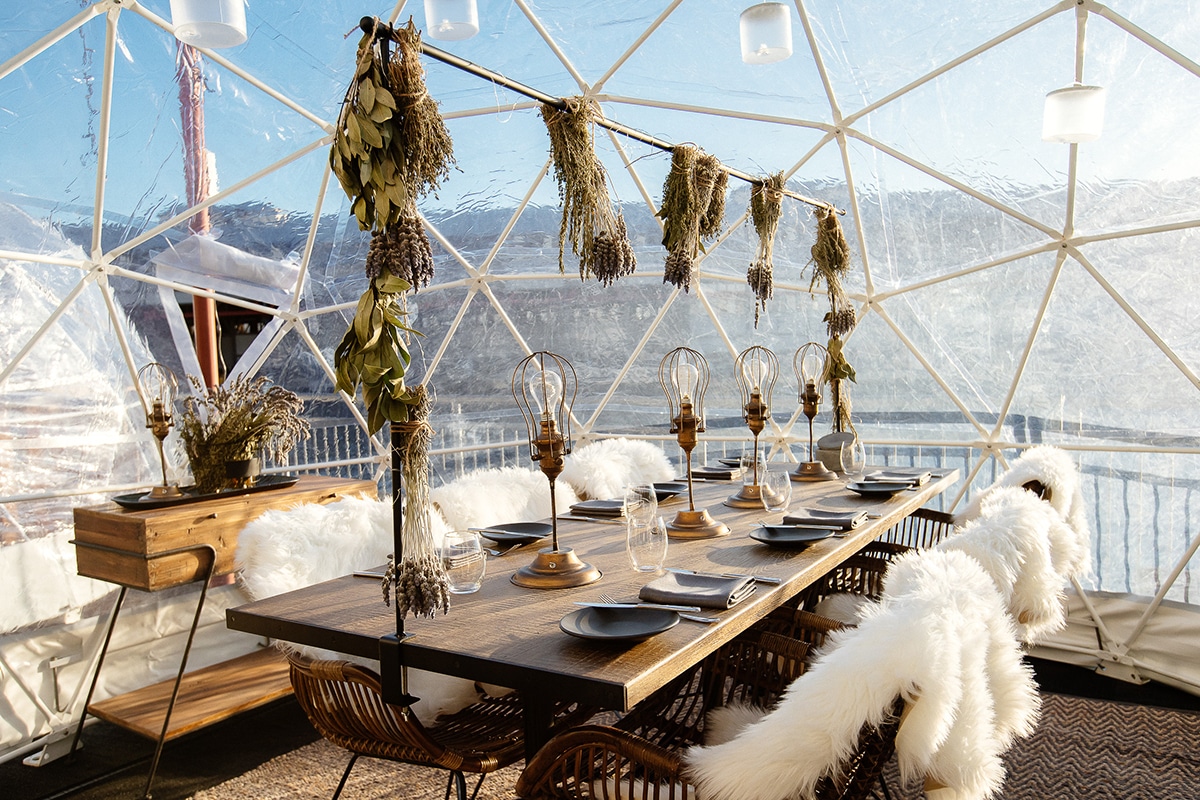 9. The Gantry
A prime location in Walsh Bay, featuring local produce and delicious cocktails, the Gantry is one of our favourite vegan restaurants in Sydney. Each dish is completely vegan and handcrafted, with a strong focus on presentation, you'll be fooled into thinking it should be left untouched! However, once you bite into one of Gantry's unique dishes you will be savouring every last bite.
Address: 11 Hickson Road, Walsh Bay
Phone: (02) 8298 9910
Hours: Friday – Sunday 12 pm – 4 pm, Thursday – Sunday 5.30 pm – 10 pm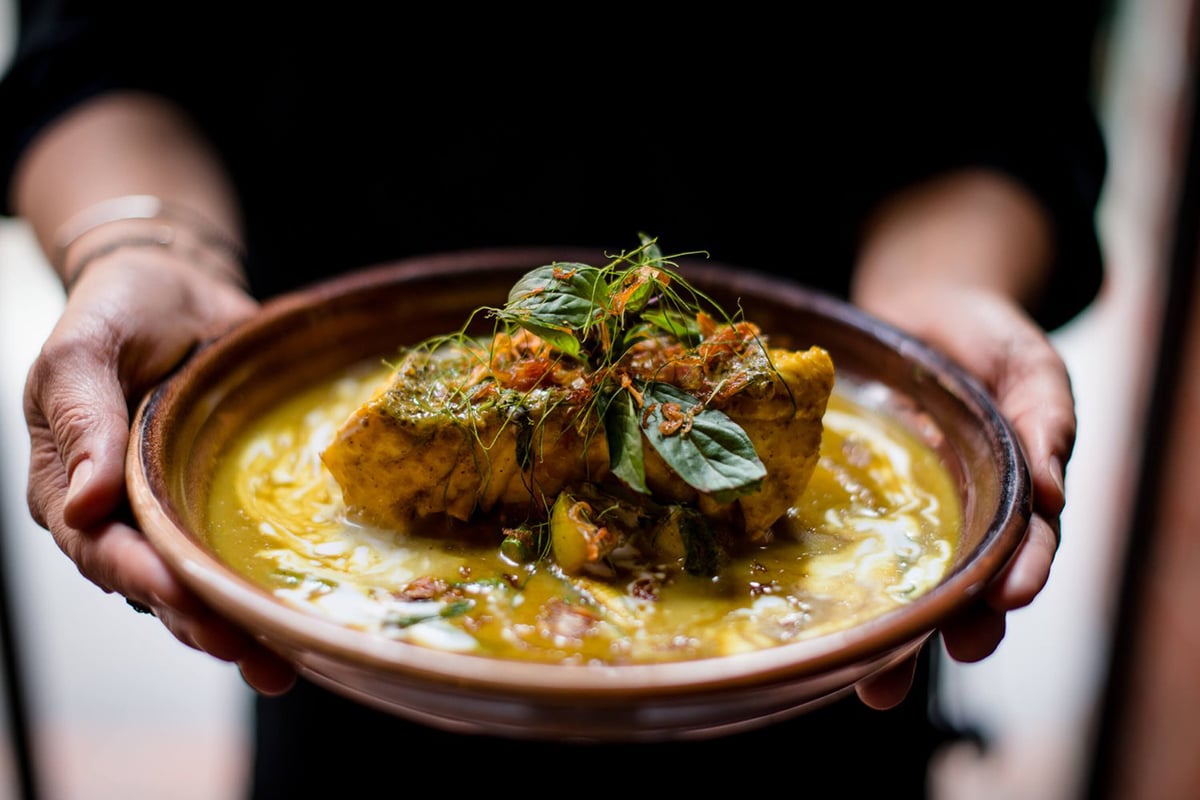 10. Mark + Vinny's
Mark + Vinny's will have your vegan spaghetti cravings covered, with a spritz on the side. Everything here is bright and gimmicky, serving up a bright-blue pasta and a dark black charcoal cocktail, which is just one of the 50 plus cocktails on the menu. Half the menu is meat-based while the other half is vegan, perfect for everyone.
Address: 52 Waterloo Street, Surry Hills
Phone: (02) 9007 7789
Hours: Monday – Saturday 6 pm – 10 pm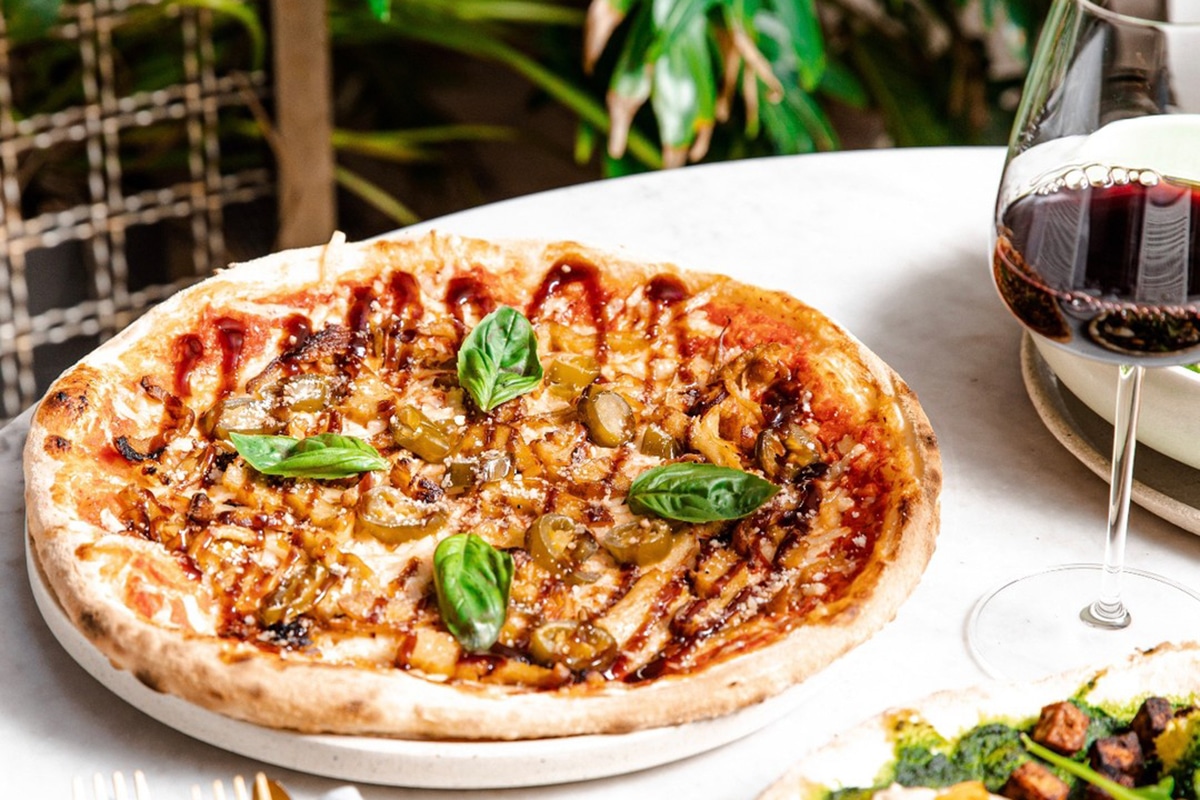 11. Eden
Eden is a plant-based oasis in the heart of Bondi. The pizzas are some of our favourite in Sydney, made in house with a fluffy base and 'cheesy' toppings. The restaurant is sprawling and covered in greenery, with a fairy-lit garden courtyard for you to enjoy. If you're looking to try a range of new flavours and textures in a stellar setting, Eden in Bondi is our pick.
Address: 106/ 180 Campbell Parade, Bondi Beach
Phone: 0406 630 660
Hours: Tuesday – Friday 5 pm – 9.30 pm, Saturday & Sunday 12 pm – 9.30 pm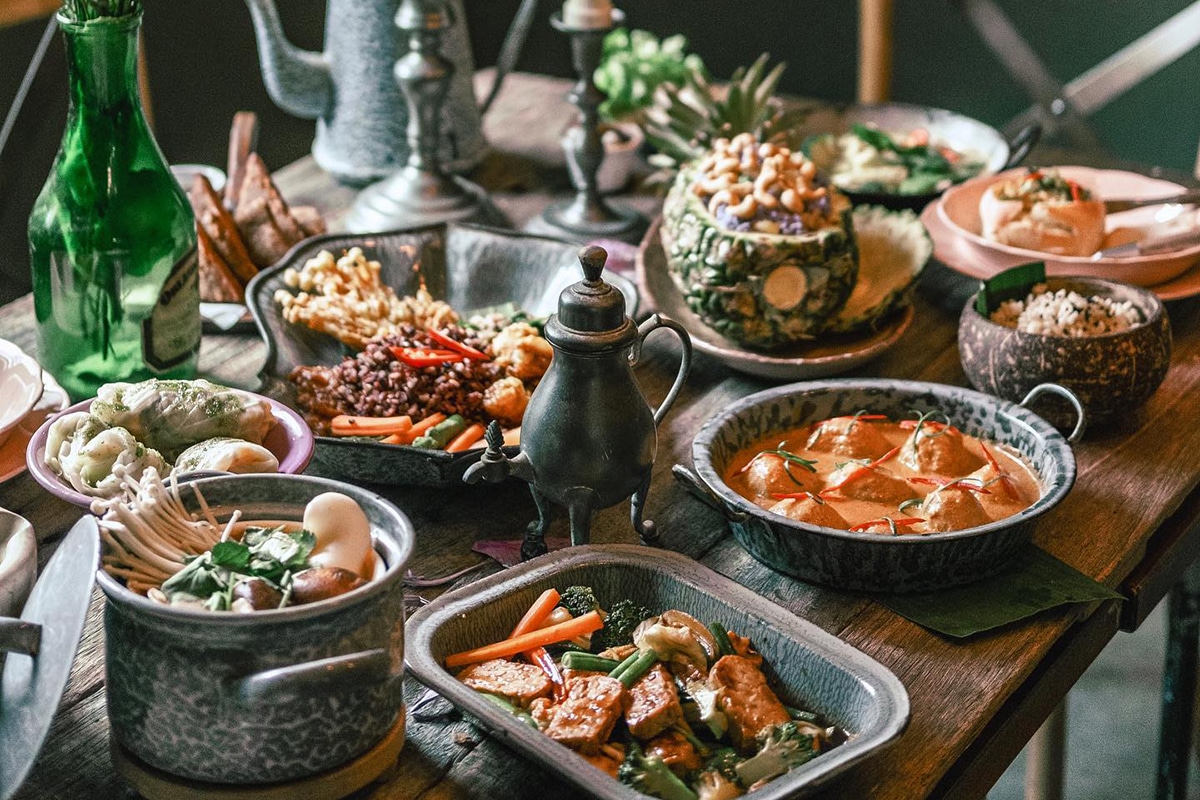 12. Little Turtle
Little Turtle is the result of owner Vinita's love of Thai and vegan food. Inspired by various trips around Thailand, Little Turtle hopes to serve up fresh and healthy Thai dishes for everyone to enjoy. A cosy vintage interior and a friendly atmosphere along with delicious fresh food are what makes Little Turtle our go-to vegan Thai restaurant in Sydney.
Address: 10-14 Stanmore Road, Enmore
Phone: 8068 7554
Hours: Monday – Sunday 11 am – 10 pm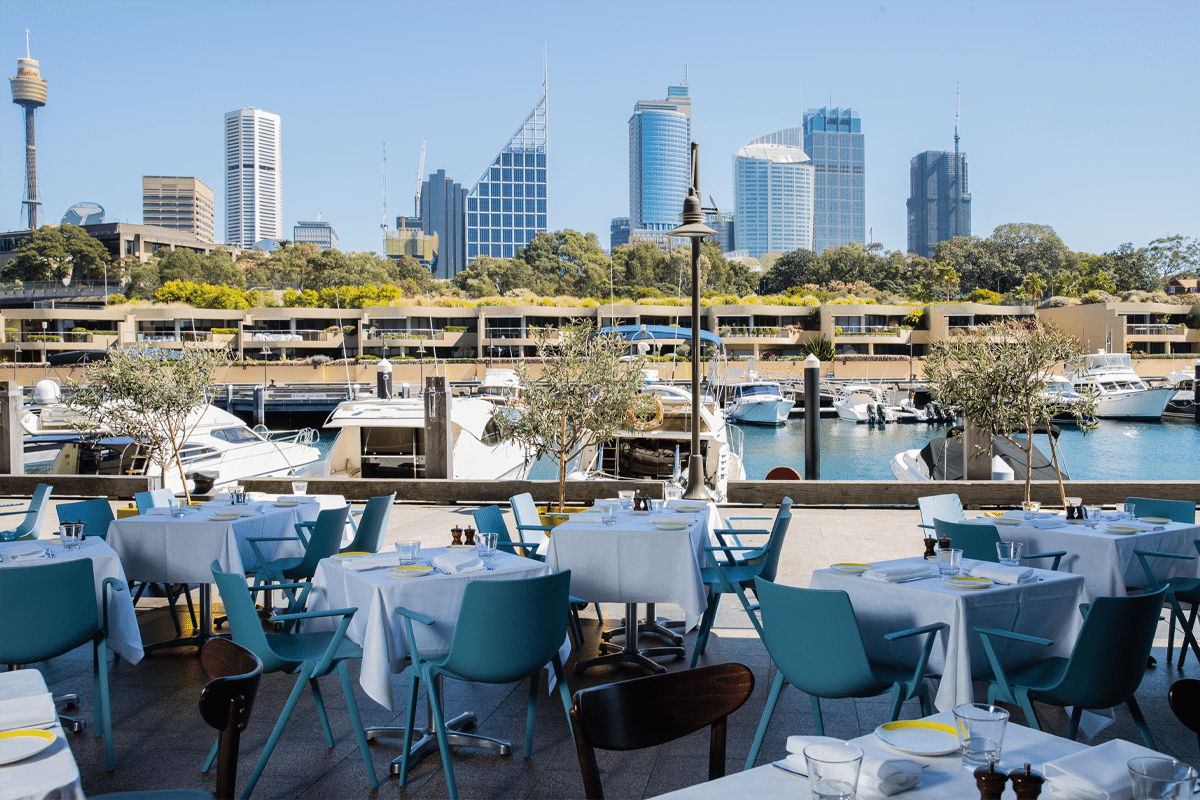 13. OTTO Ristorante
OTTO Ristorante is one of the best Italian vegan restaurants in Sydney, offering a meat, vegan and vegetarian tasting menu. Located on the infamous Woolloomooloo wharf, plenty of A-Listers visit Otto's when they're in town, and for good reason. A visit here is incomplete without trying their take on the classic vego risotto- an aged acquerello risotto with peas, broad beans and stracciatella- Bueno!
Address: 8/6 Cowper Wharf Road, Woolloomooloo
Phone: (02) 9368 7488
Hours: Wednesday – Sunday, 12:30pm – 9:00pm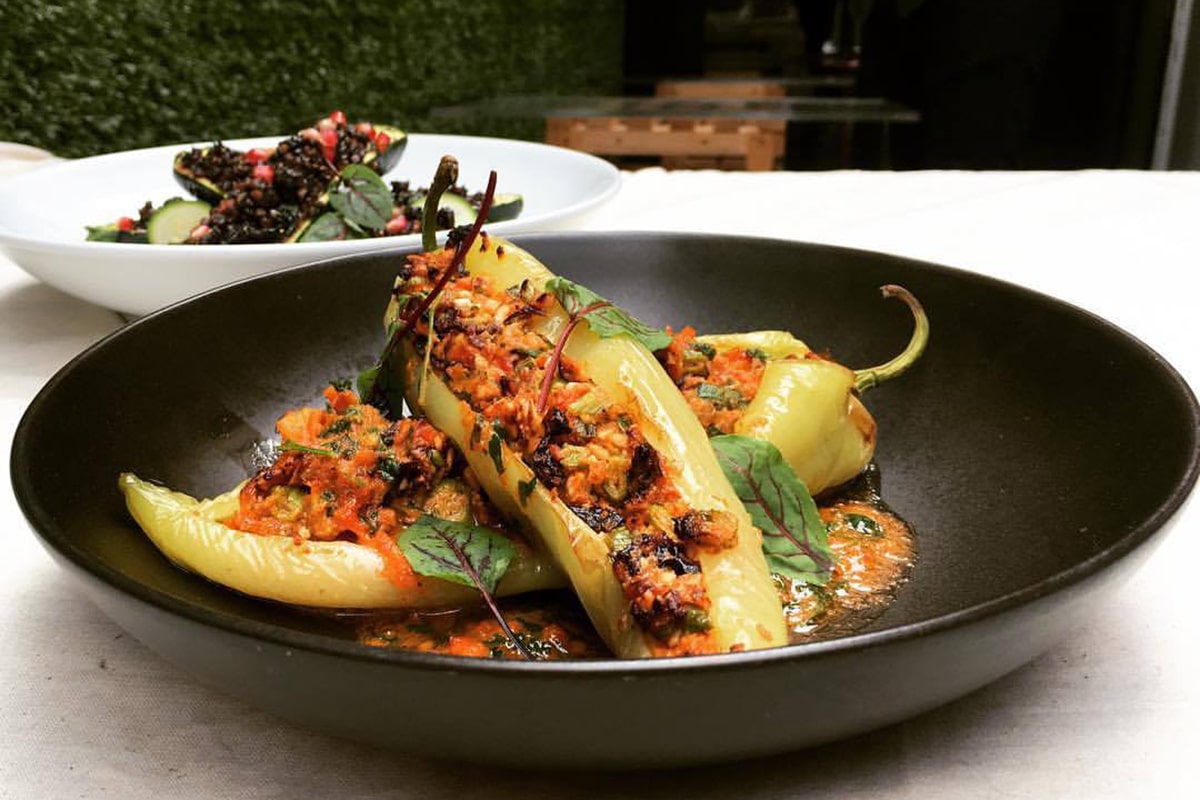 14. Yulli's
A quirky spot serving vegan, vegetarian and gluten-free meal options and craft beers. Alongside great vegan feeds, Yulli's loves to showcase all sorts of local and international talent including live art, spoken word, amateur film nights and live music. The san choy bow with tofu, fresh herbs, bamboo, peanuts fried shallots and bean sprouts is a must-have!
Address: 417 Crown Street, Surry Hills
Phone: (02) 9319 6609
Hours: Monday 5 pm – late, Tuesday – Sunday 12 pm – late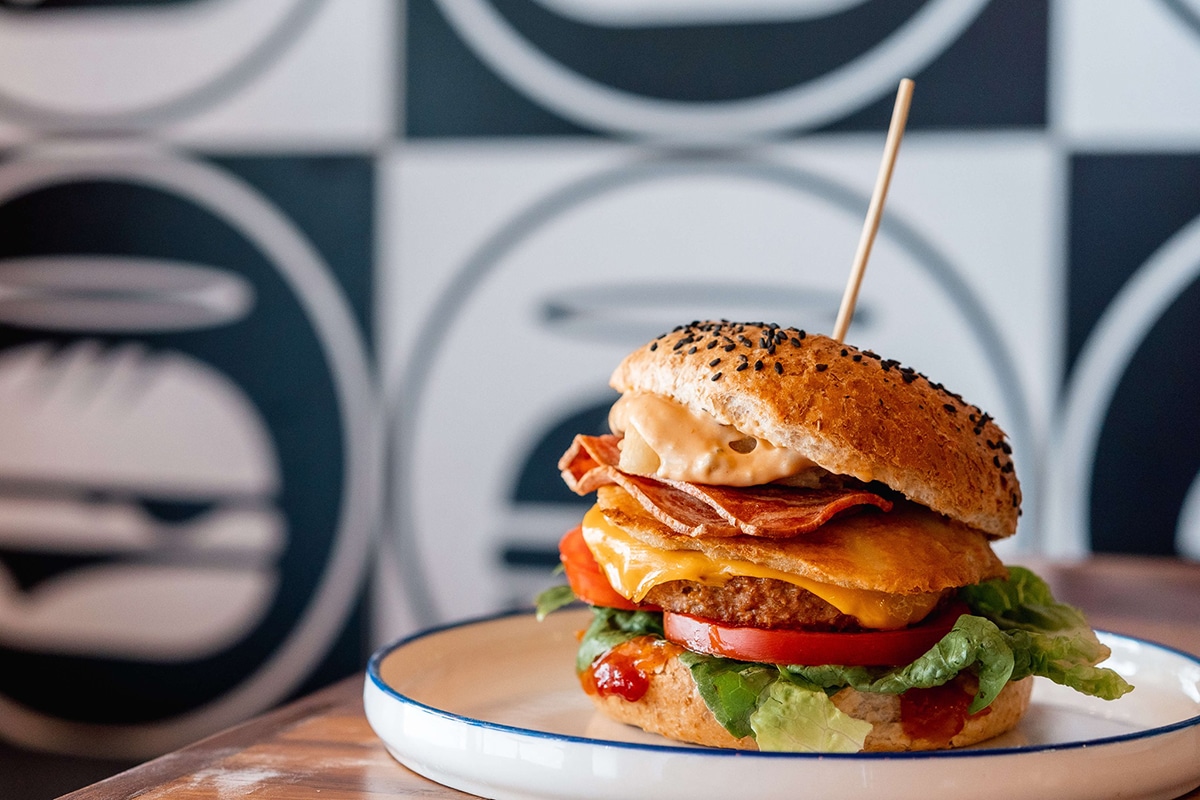 15. Soul Burger
You don't need beef for the perfect cheeseburger, and you can taste it for yourself at Sydney's first entirely plant-based burger joint. Starting up in Randwick and now spotted across various locations in the harbourside city, Soul Burger has every type of burger you could imagine. The fast-food style of the restaurant also means it's quick and cheap!
Address: 49 Perouse Road, Randwick
Phone: (02) 9398 7496
Hours: Monday – Saturday 12 pm – 9.30 pm, Sunday 12 pm – 9 pm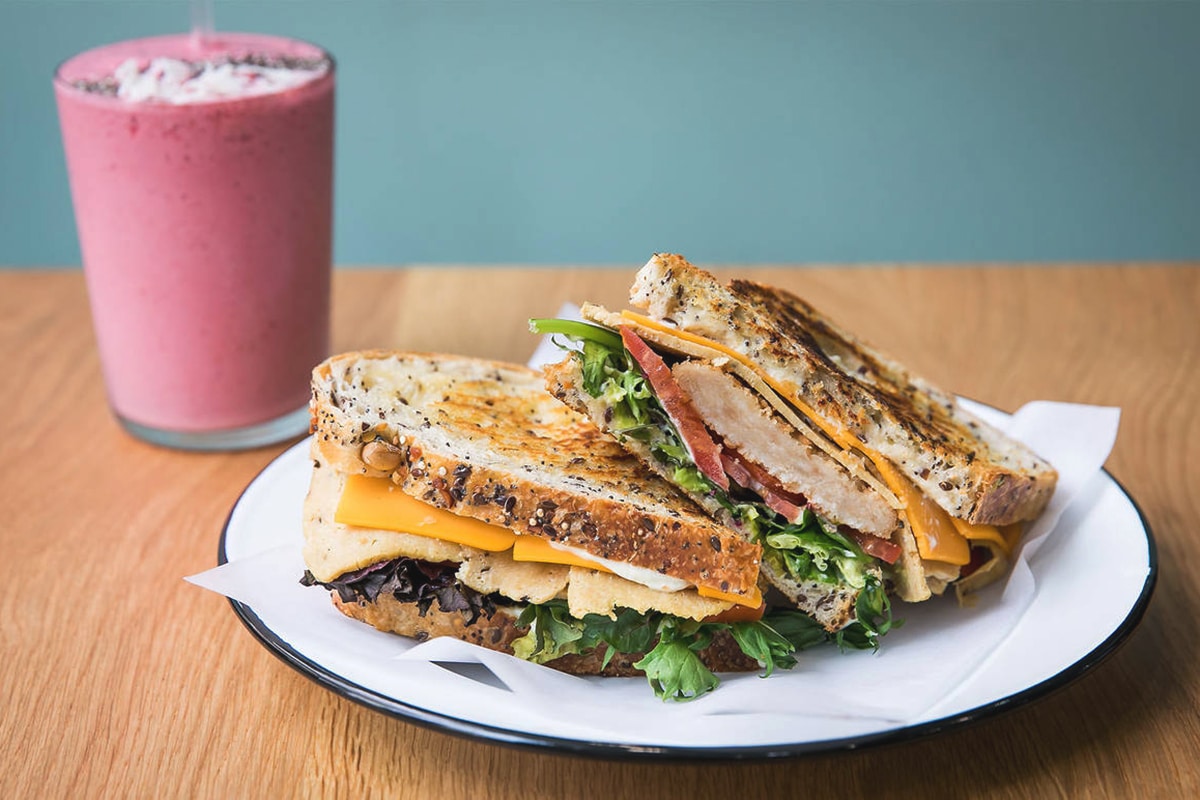 16. Shift Eatery
Shift Eatery is Sydney's first vegan deli, serving up 'tasty-af cruelty-free food'. The team at Shift have a strong philosophy that the future is vegan and pride themselves in providing every vegan alternative under the sun in their Surry Hills store and online shop. There is a café on-site, so catch up for a healthy brunch and get your groceries done at the same time!
Address: Shop 4/241 Commonwealth Street, Surry Hills
Phone: No phone
Hours: Monday – Sunday 8 am – 3 pm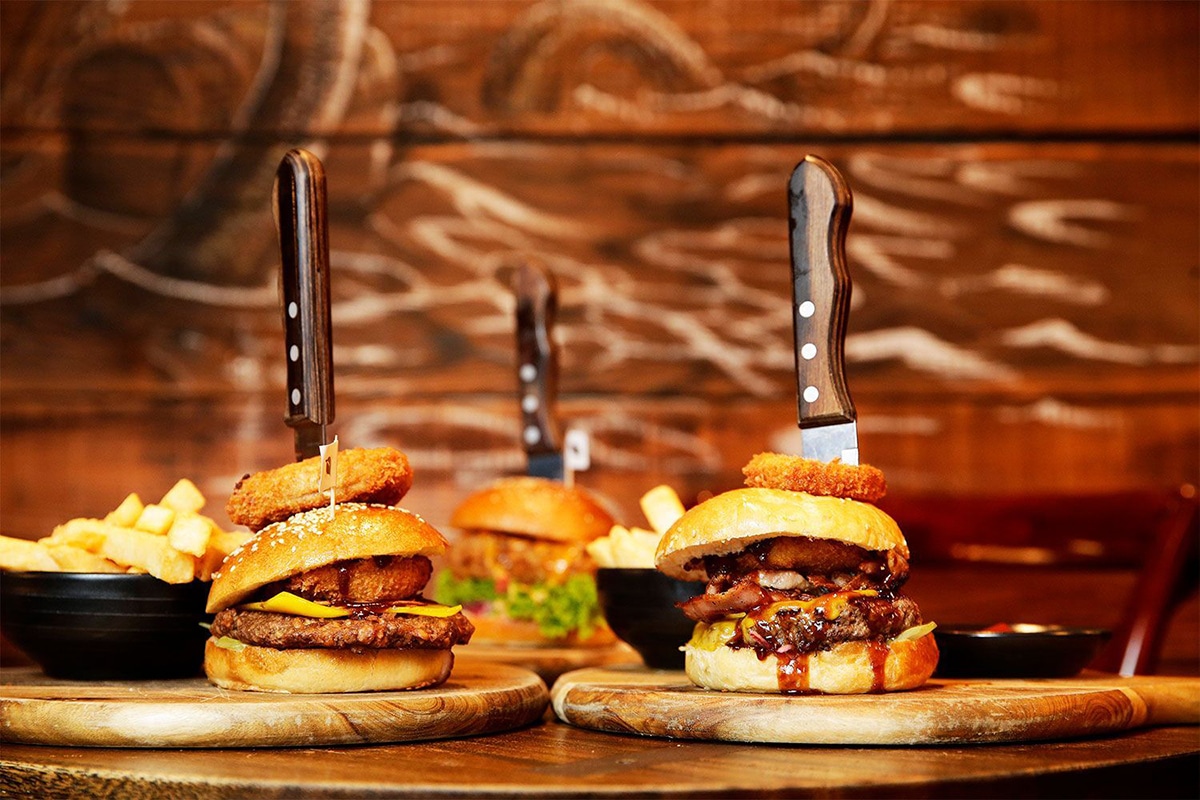 17. The Hold
One of the best vegan restaurants in Sydney if you're up towards the Northern Beaches, The Hold is a trendy bar with an additional vegan menu. Our menu favourites include the Mississippi Steamer burger with pork rib, pickle, fennel, mint, rocket and slaw which can be made vegan. The mood lighting and a cosy interior make this place the perfect date spot.
Address: 24 Sydney Road, Manly
Phone: (02) 9977 2009
Hours: Tuesday – Sunday 12 pm – 9.30 pm
General FAQs
Where can I get vegan pizza in Sydney?
While you can swindle a great vegan pizza from a number of hot spots in Syndye, Gigi Pizzeria is widely renowned as the best spot for vegan pizza in Sydney.
Where should I take a vegan on a date?
A great date involved two things - a fantastic meal and a great location. The Hold in Manly offers up both, making it the perfect vegan bar and restaurant for you and your date.
What are the best vegan restaurants in Sydney?
According to Google Reviews, the top-rated vegan restaurants in Sydney are Bodhi, Yellow and Mary's
You'll also like:
Best Brunch in Sydney
Best Dessert in Sydney
Cool Restaurants in Sydney for a Fun Night Out