19 Cool Restaurants in Sydney for a Fun Night Out
There are plenty of fun places to eat in Sydney so be sure to bypass the dull ones and go straight to the top trendy restaurants in Sydney. Whether it's for a first date, a friend's birthday or just to branch out from your regular dining digs, we are here to help you find some of Sydney's new cool restaurants.
It is a human instinct to love great food. And it is human nature to find great pleasure in exceptional dining. But it is easy to become jaded with eating out at the same places or feasting on the same type of cuisine. When it comes to the best restaurants, Sydney has a smorgasbord of options and we've curated a list of the 20 cool restaurants in Sydney you need to try.
You'll also like:
15 Best Whisky Bars in Sydney
40+ Best Rooftop Bars in Sydney
30 Best Burgers in Sydney: A Greasy Guide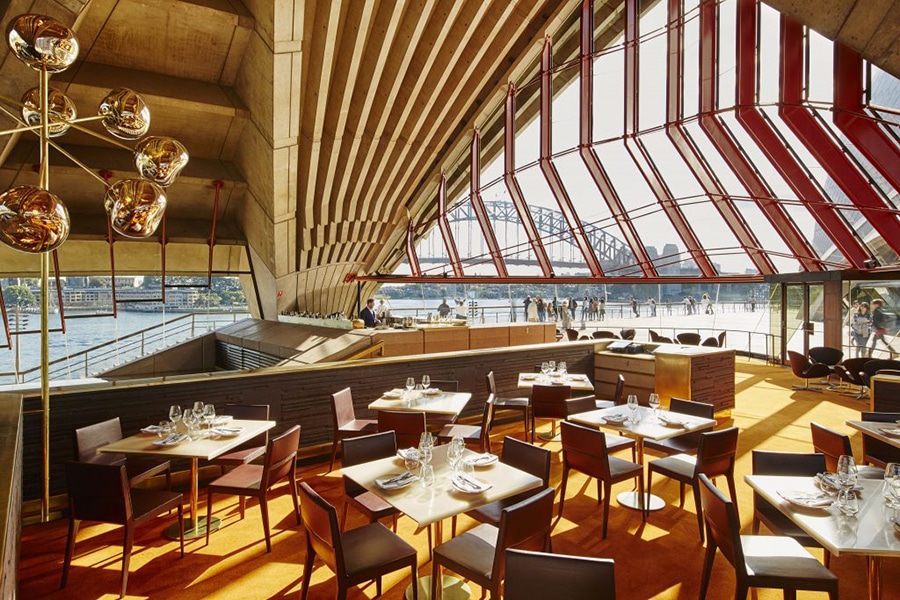 1. Bennelong
For one of the coolest restaurants in Sydney in an iconic locale, you can't go past the Opera House's Bennelong. Head Chef, Peter Gilmore takes guests on a culinary voyage through the most quintessential Australian cuisine. Opt for an a la carte menu, pre or post-theatre dining experience, or simply relax at the bar. All dining options include exquisite food and curated wine as well as picturesque views over Sydney Harbour.
Address: Sydney Opera House, Bennelong Point, Sydney NSW 2000
Phone: (02) 9240 8000
Hours: Mon-Wed 5:30-9pm, Thu 12-2pm & 5:30-10pm, Fri-Sat 12-2pm & 5-10pm, Sun 12-2pm & 5:30-9pm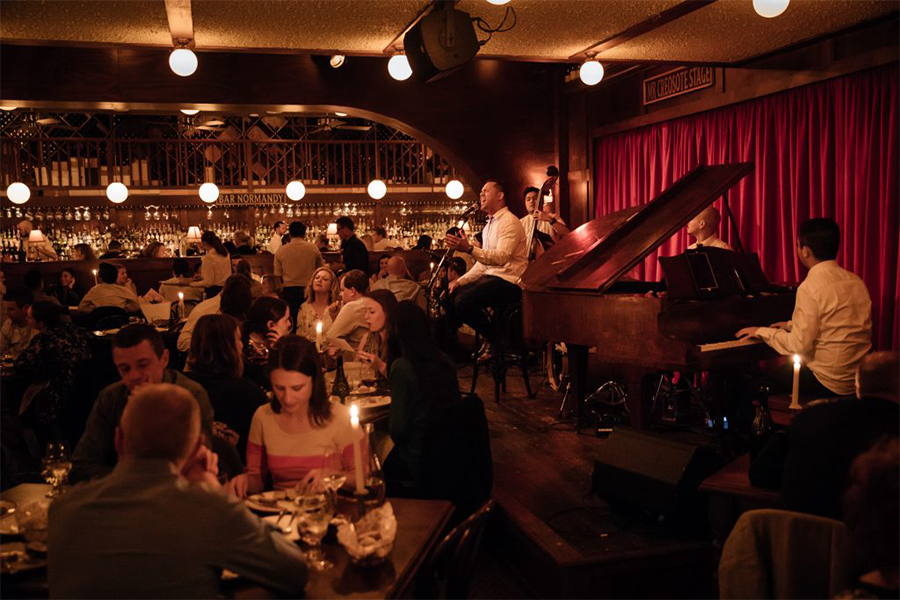 2. Restaurant Hubert
When you talk about restaurant ambience, every other establishment is striving towards the buzzing atmosphere of Restaurant Hubert. The intimate booth seating, warm candle lighting, soothing music and French-themed decor combine to create a trendy restaurant in Sydney that feels completely detached from the outside world. This is exactly the sort of successful eatery one would expect from Swillhouse group (the bar boys behind the Baxter Inn, Shady Pines and Frankie's). Add innovative chef Daniel Pepperell to the kitchen and you have a French experience incapable of disappointment.
Address: 15 Bligh Street, Sydney NSW 2000
Phone: (02) 9232 0881
Hours: Mon-Wed & Sat 5pm-1am, Thur-Fri 12pm-1am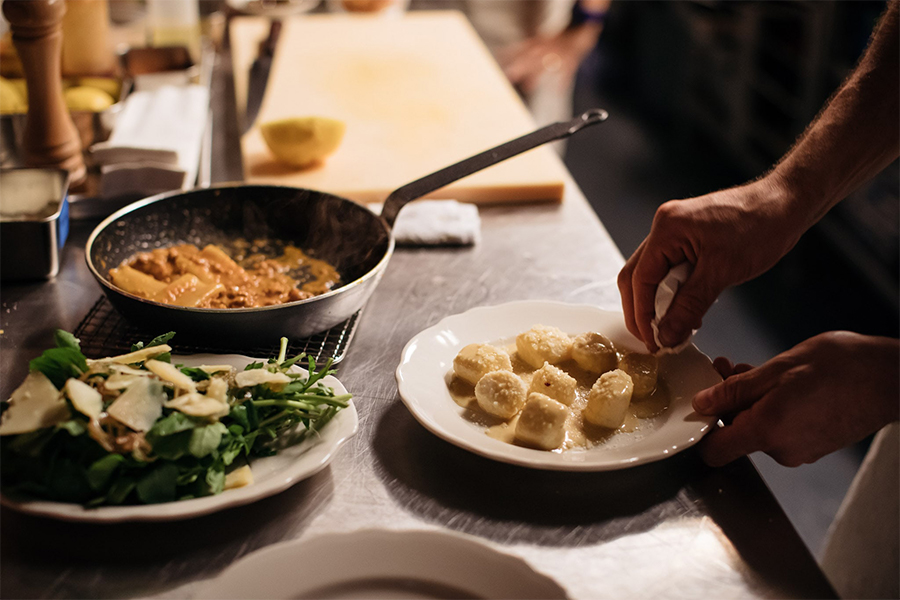 3. Alberto's Lounge
It's only right that one of Sydney's best chefs heads one of Sydney's best restaurant's. Known for cooking some of the best contemporary Italian Sydney has ever tasted with 10 William St, Dan Pepperell has single handily helped shape Sydney's dining scene once again with Alberto's Lounge. The unique restaurant brings all the passion for contemporary Italian cuisine and transforms the style into a fine dining experience you will never forget. Don't be confused by the fine dining disguise though as the menu doesn't hold back the quirks. Must try's include the gnocchi cacio e pepe, focaccia and olive oil, macadamia panna cotta and of course the house-made gelato.
Address: 17-19 Alberta St, Sydney NSW 2000
Hours: Mon-Sun 5pm-12am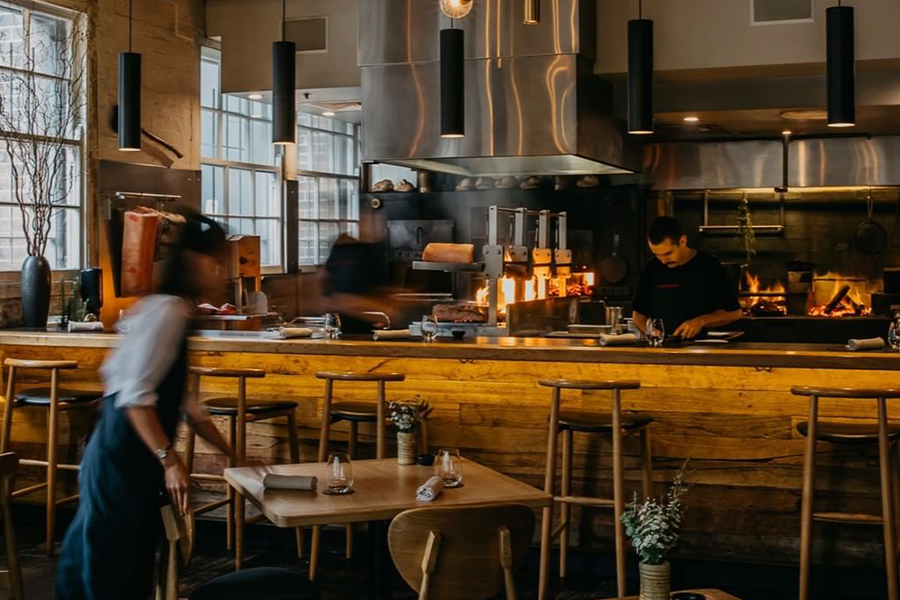 4. Firedoor
You've probably seen the Netflix episode of Chef's Table and you've probably experienced the wonder of wood-fired pizza, but at Firedoor, you can experience an entire menu powered by the wood fire. Head Chef Lennox Hastie uses only the best products, in which the majority is sourced locally. Hastie takes the idea of what makes a restaurant cool and takes it to the next level, utilising the coals of different woods to enhance the natural characteristics of the ingredients. Firedoor remains in the upper echelons as one of the best restaurants in Sydney thanks to a menu that is created daily. For those that are lucky enough to make a reservation in 2021 be on the lookout for the bonito, tamarillo, palm heart, wasabi and the margra lamb, andean gold, treviso, and black olive.
Address: 23-33 Mary Street, Surry Hills NSW 2010
Phone: (02) 8204 0800
Hours: Wed-Sat 5:30-9pm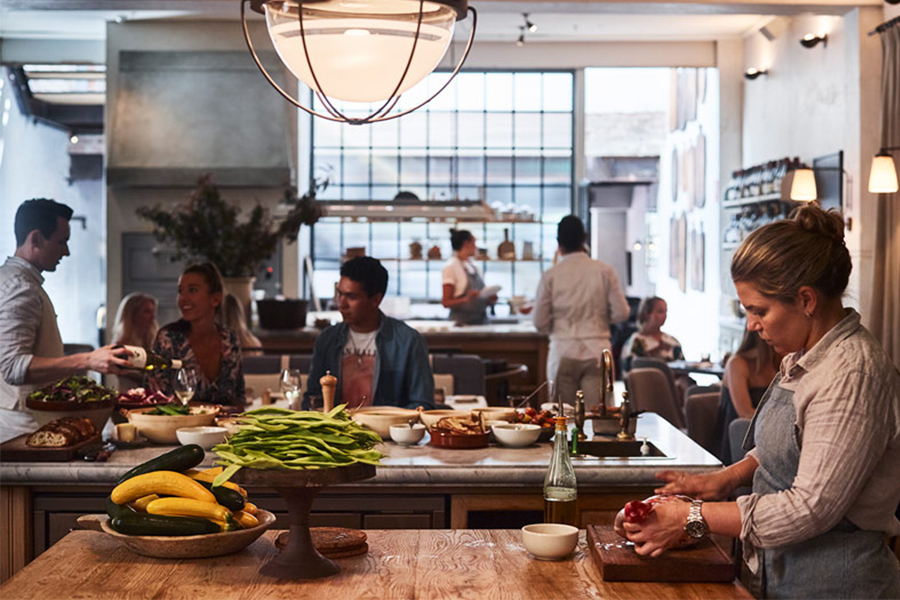 5. Fred's
Fred's is designed by Merivale to feel just like home. But the seasonal menu, sustainable produce and innovative open kitchen are beyond anything you'd be working with at home. Head chef Danielle Alvarez has a philosophy of old-world cooking with a fun atmosphere and a changing daily menu to give your tastebuds a whirlwind experience that satisfies every palate. As far as cool places to eat in Sydney, you'd be hard-pressed topping this experience.
Address: 380 Oxford Street, Paddington NSW 2021
Phone: (02) 9114 7331
Hours: Wed-Fri 12-11pm, Sat 8am-11am & 12-11pm, Sun 12-10pm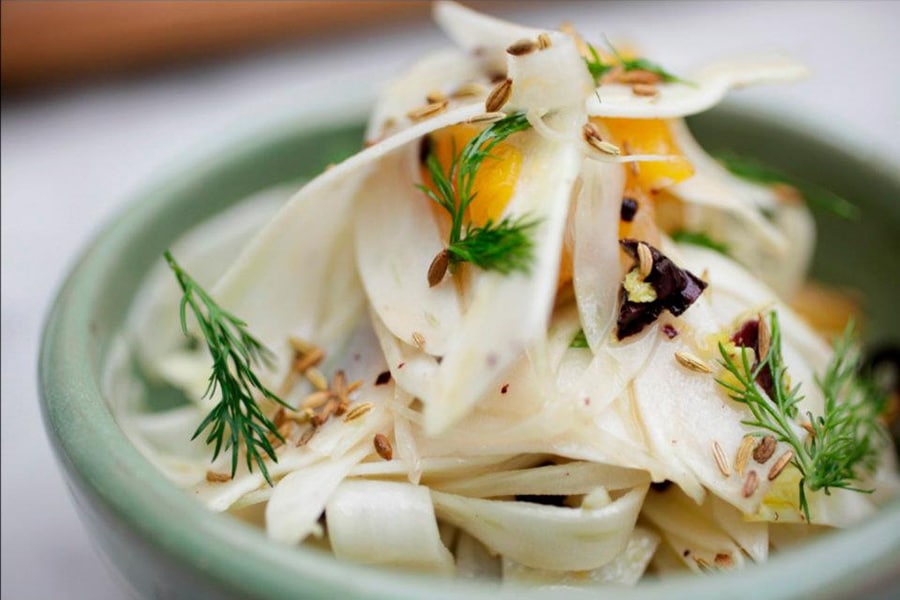 6. Porteño
Take a trip to the lively country of Argentina without the plane ride by simply visiting this cool restaurant in Sydney. Porteno is the flavour-filled creation of chefs Ben Milgate and Elvis Abrahanowicz. Experience Sydney's best and most authentic Argentinian Parilla (barbecue) and Asado (pit of fire) with a menu designed the traditional way – for sharing.
Address: 50 Holt Street, Surry Hills NSW 2010
Phone: (02) 8399 1440
Hours: Tue-Sat 6-11pm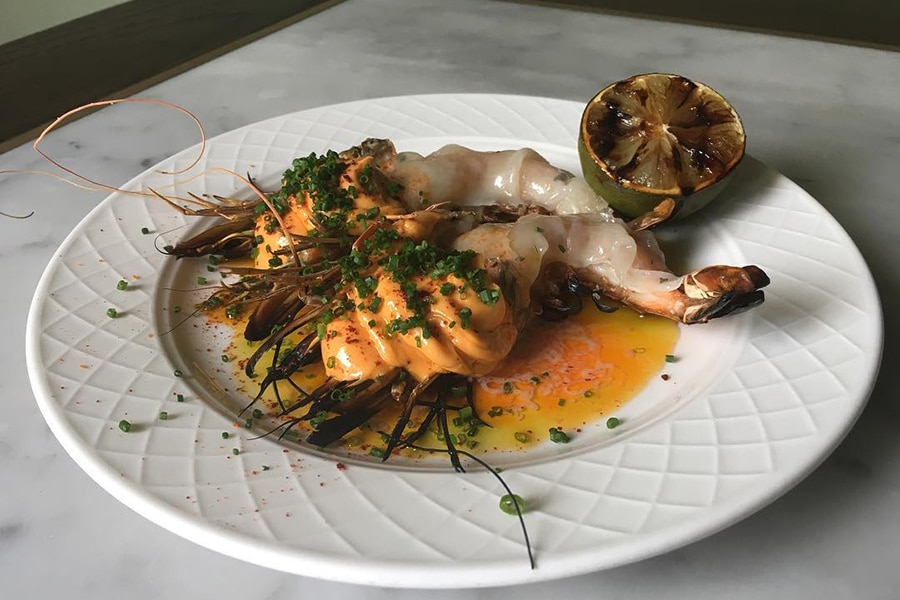 7. Continental Deli Bar Bistro
Continental Delicatessen promises to be one of the most fun restaurants in Sydney, with stiff drinks, cold cuts and canned goods – but not the kind of non-perishable food items you might expect. Their fresh produce includes tinned Mediterranean-inspired delicacies such as anchovies from the Bay of Biscay and French sardines to create a deli and bistro that is straight out of a European laneway. Plus you can even find their famed cocktails in tins: the Mar-tinny and Can-hatten are batched and canned onsite and offer a new way to enjoy a cocktail. This is one of the best restaurants in Sydney for contemporary Mediterranean cuisine.
Address: 210 Australia Street, Newtown NSW 2042
Phone: (02) 8624 3131
Hours: Mon-Sun 12pm-12am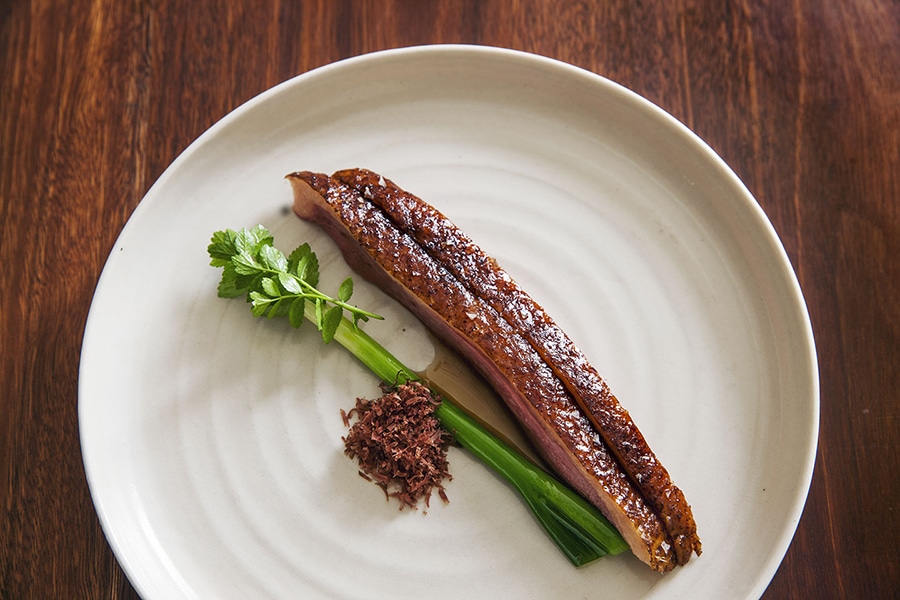 8. Sixpenny
Didn't think Stanmore was the place for a glamorous degustation celebrating contemporary Australian cuisine? Sixpenny proves cool restaurants in Sydney are scattered all over the place. Named after the sixpence restaurants that operated in the late 1800s in Australia, this fun little restaurant features a mouth-watering seasonal menu with locally and ethically sourced produce as well as a wine list with styles that complement the menu.
Address: 83 Percival Road, Stanmore NSW 2048
Phone: (02) 9572 6666
Hours: Tue-Fri 6-9pm, Sat 12-3pm & 6:30-9pm, Sun 12-3pm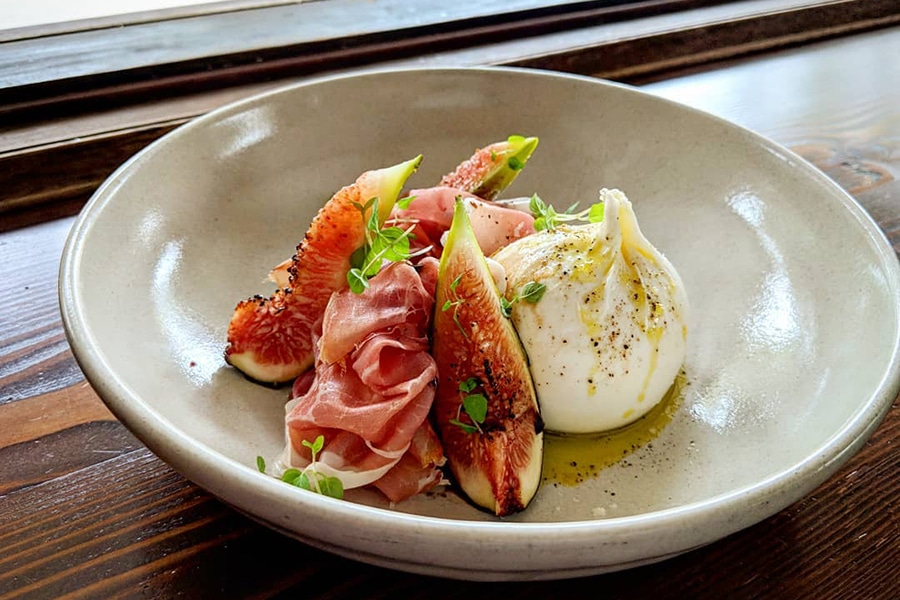 9. Pino's Vino e Cucina
The dream of finding an Italian family whose nonna and nonno cook the most amazing traditional Italian feeds passed down from generations may seem only achievable in your sleep. But Pino's Vino e Cucina brings this dream to life. They want you to feel completely at home in their cosy timber restaurant filled with intoxicating aromas, soft music and the friendliest staff. Did we mention it's one of the best restaurants in Sydney?
Address: 199 Lawrence Street, Alexandria NSW 2015
Phone: (02) 9550 2789
Hours: Wed-Sat 5:30-11:30pm, Sun 5:30-10pm
10. Mr Wong
When it comes to fun restaurants, Sydney has a huge amount of options to choose from. However, it's hard to look past Mr Wong. Think of every type of dim sum filling you could imagine, accompanied by all your favourite Asian delicacies at a top-notch location and you've got another of Merivale's restaurants in Sydney, Mr Wong. From duck spring rolls to crispy eggplant to wok-fried Hong Kong rice noodles, you can travel the around the entire region of Southern China in an evening, all with unparalleled service in an intimate jazz setting. This is one of the most unique dining experiences in Sydney!
Address: 3 Bridge Ln, Sydney NSW 2000
Phone: (02) 9114 7317
Hours: Sun-Wed 12-3pm & 5:30-9pm, Thu-Fri 12-3pm & 5:30-11pm, Sat 12-3pm & 5-11pm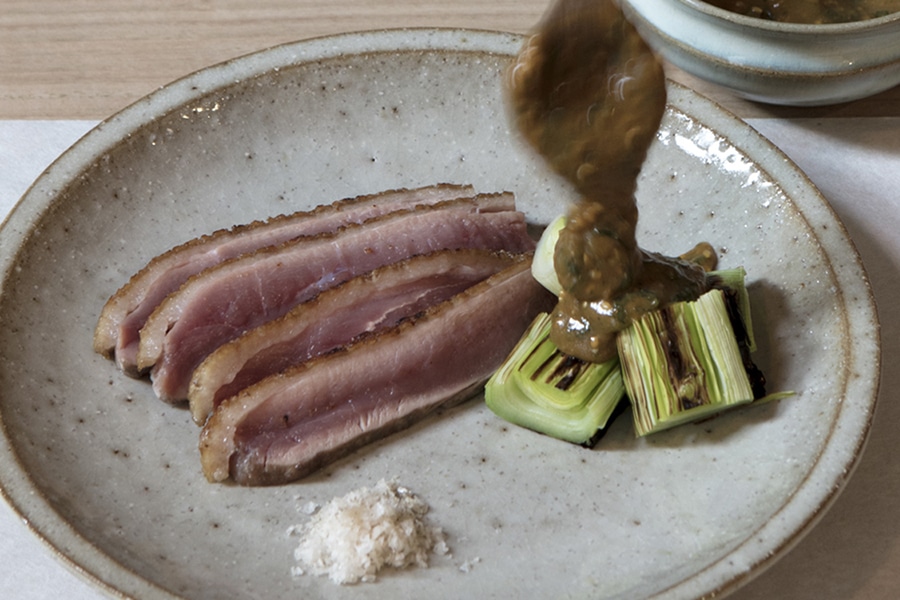 11. Sasaki
The authentic Japanese dining experience offered by Sasaki is a recent opening and is definitely one of the cool restaurants in Sydney to put in your calendar. Owner and head chef Yu Sasaki pays homage to his hometown of Shimane and takes inspiration from his mother's home cooking to provide a Japanese night out like no other.
Address: 102/21 Alberta Street, Sydney NSW 2000
Phone: (02) 8068 9774
Hours: Mon-Sat 5:30-10:30pm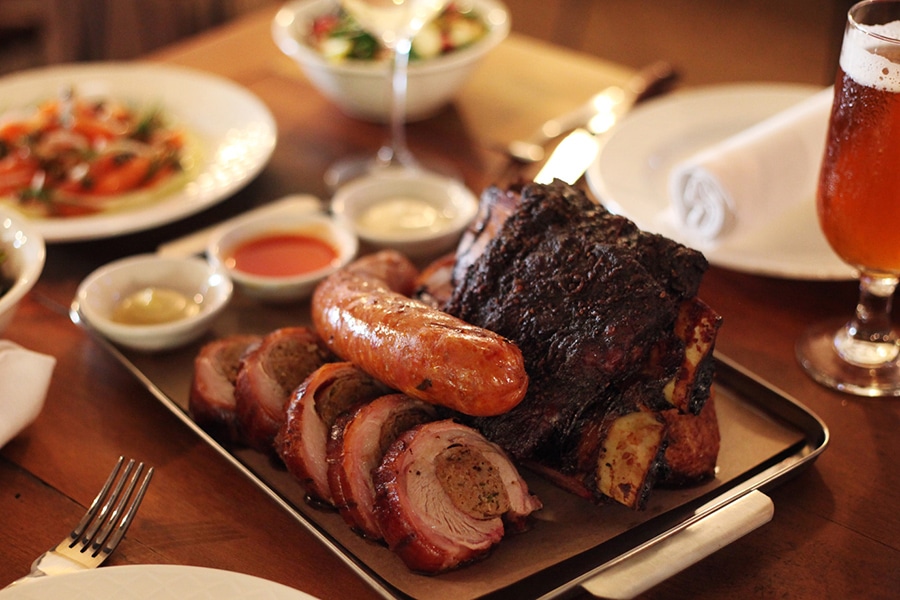 12. LP's Quality Meats
Under the experienced eye of owner/head chef Luke Powell, the Southern Pride Smoker direct from Tennessee works magic with the highest quality meats. Smoking and curing these meats creates works of art that are waiting to dance on your tastebuds. LP's Quality Meats is one of the top trendy restaurants in Sydney, offering simple yet delicious share dishes as well an extensive drinks menu. This dining experience is tucked away in their quiet lane in the suburb of Chippendale, making LP's Quality Meats one of the most unique dining experiences Sydney has to offer.
Address: 16/12 Chippen St, Chippendale NSW 2008
Phone: (02) 8399 0929
Hours: Sat-Sun 10am-6pm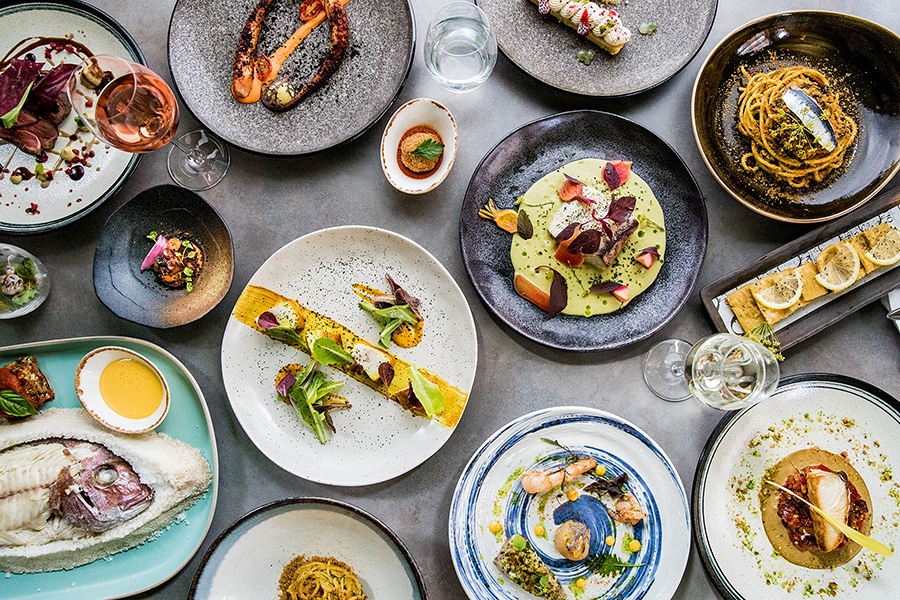 13. Olio
Set in the restored Old Rum Store in Chippendale, this rustic dining experience should be next on your checklist of places to eat in Sydney. Olio will bring your taste buds to life and prove to you that Sicilian is the new Italian. Every dish uses olive oil from celebrated head chef Lino Sauro's family farm in Sicily. Combine it with seasonal seafood, wild fennel, raisins, saffron and couscous and we challenge you to find a more unique dining experience in Sydney.
Address: 2/2/10 Kensington St, Chippendale NSW 2008
Phone: (02) 9281 1500
Hours: Tue-Fri 5:30-10pm, Sat 12-3pm & 5:30-10pm, Sun 12-8:30pm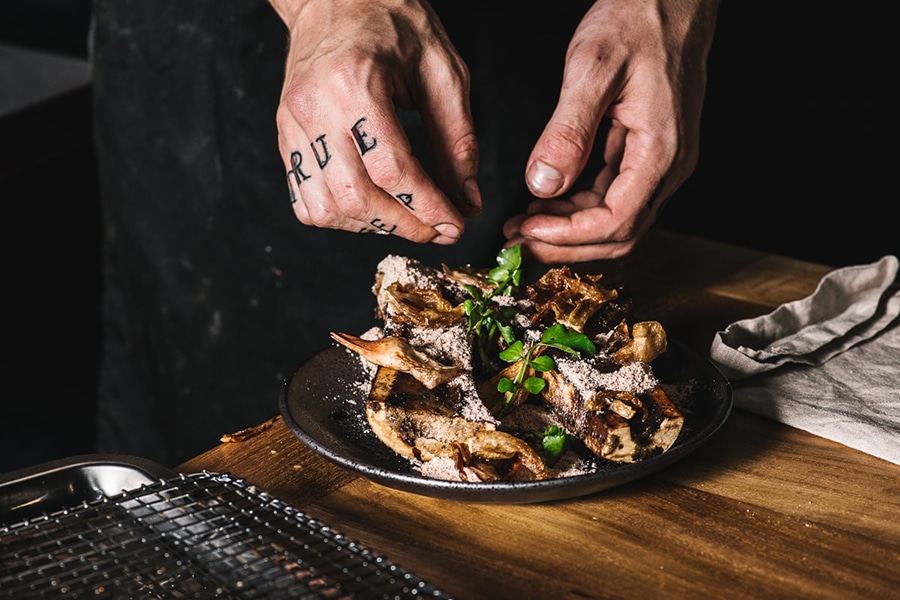 14. Mjolner
Feel like you're dining alongside Thor and Odin in the sophisticated medieval establishment, Mjolner. The succulent rotisserie meats, signature sides and cocktails and range of over 400 whiskeys will in fact have you feeling like a god. Hideaway in the underground, Scandinavian-designed restaurant in Sydney for an evening of opulence and fine dining never to be forgotten.
Address: 267 Cleveland Street, Redfern NSW 2016
Phone: (02) 8646 4930
Hours: Mon-Sat 5pm-12am, Sun 5-10pm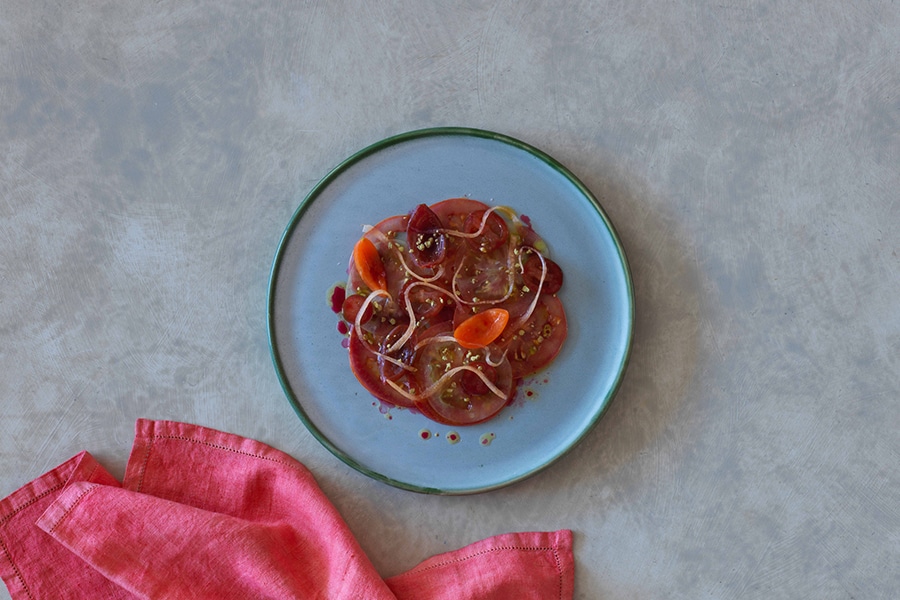 15. Bea
Bea is the flagship restaurant at Barangaroo House, and for good reason. With waterfront views, an exquisite Australian menu designed by Cory Campbell, fine wine, and Art Deco-inspired design, Bea promises the ultimate experience of cool restaurants in Sydney. With its ever-changing menu that features contemporary cuisine, Bea is probably the funkiest restaurant Sydney has to offer.
Address: 1/35 Barangaroo Ave, Sydney NSW 2000
Phone: (02) 8587 5400
Hours: Wed 5-9pm, Thur-Sat 12-9pm, Sun 12-1:30pm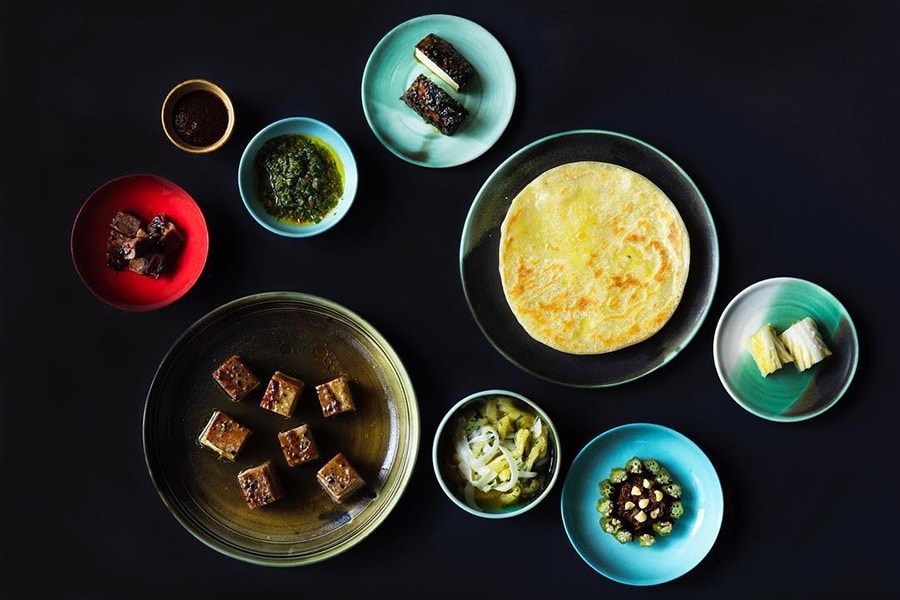 16. Momofuku Seiobo
Direct from New York City (and the only restaurant outside of the Big Apple we might add) Momofuku Seiobo is a two-hatted restaurant serving up diverse and seasonal Australian produce. The tasting menu changes frequently and gives you a delicious and extensive culinary experience from the inventive executive chef, Paul Carmichael. Seiobo is the Japanese goddess of the west, an appropriate namesake for the most heavenly of all the fun places to eat in Sydney.
Address: Level G/80 Pyrmont St, Pyrmont NSW 2009
Phone: (02) 9657 9169
Hours: Wed-Sat 5:45-8:30pm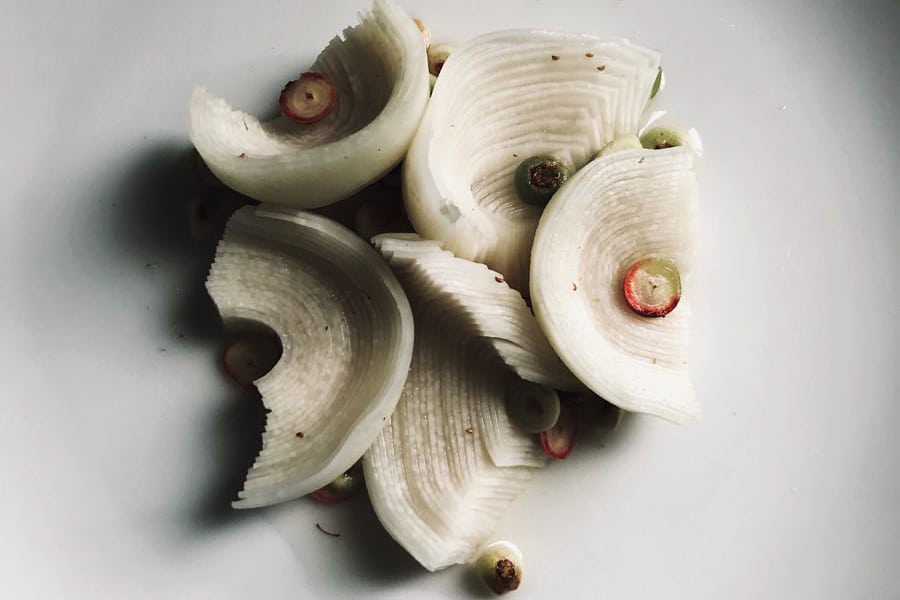 17. Ester
You may be thinking as we reach further down the list of cool restaurants in Sydney that by now they may be losing some pizzazz. Fear not, as Ester easily offers some of the most novel gastronomic treats Sydney has to offer. With buffalo curd pie, sugarloaf cabbage, twice-cooked quail and sourdough ice cream just a few features of the menu, you really have to visit Ester to appreciate it's uniqueness.
Address: 46-52 Meagher Street, Chippendale NSW 2008
Phone: (02) 8068 8279
Hours: Tue-Fri 6-11pm, Sat 12-3pm & 6-11pm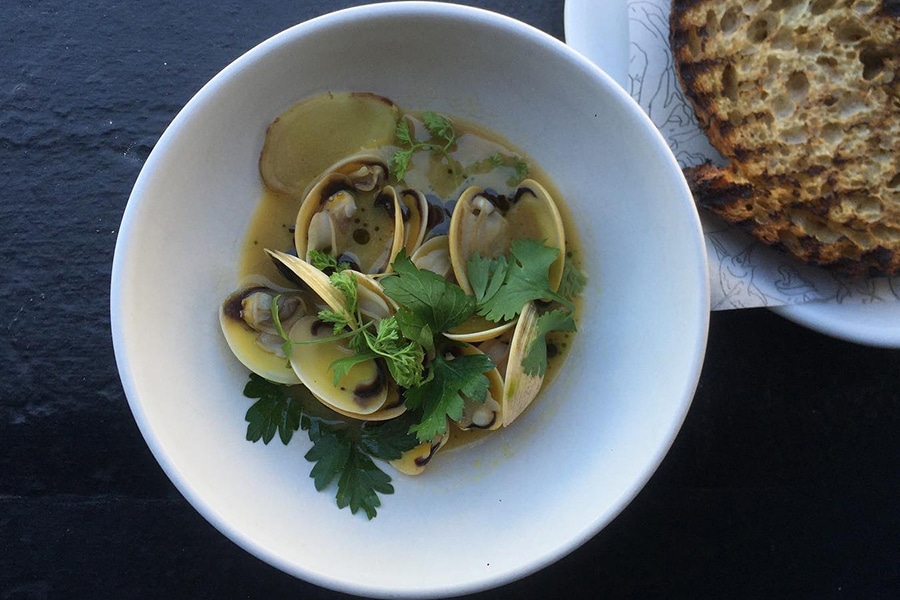 18. 10 William Street
You'll never forget the location of the Italian-inspired walk-in eatery, 1o William Street. And trust us when we say that is a very good thing. Treat all your senses with the exotic aromas wafting through the casual European decor that houses the most delectable pasta, salads and cured meats. 10 William Street is one of the best restaurants in Sydney, if only because the meals are accompanied by an extensive wine list.
Hot tip: you might want to wear stretchy pants to really make the most of this Paddington hotspot.
Address: 10 William Street, Paddington NSW 2021
Phone: (02) 9360 3310
Hours: Wed-Thu 5pm-12am, Fri-Sat 12pm-12am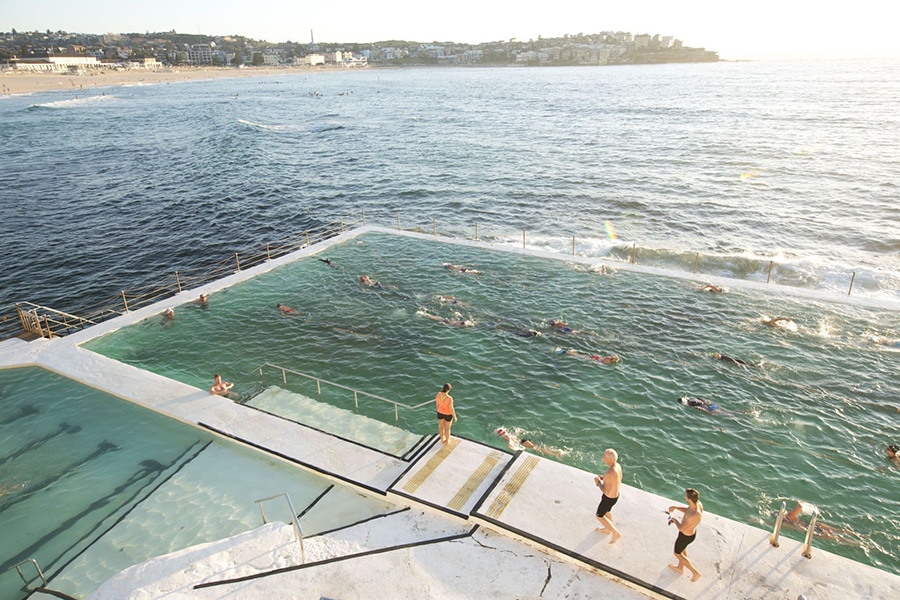 19. Icebergs Dining Room and Bar
You've likely heard of the magnificent views of the Bondi dining staple, Icebergs. But have you heard about the hot and cold seafood platters and other specialties on the seasonally inspired menu? Have you experienced the luxury and enchantment of sitting on the balcony watching the sunset over Australia's most iconic beach while sipping on an Aperol Spritz? If not we recommend you rectify this frankly fatal error and head to one of the best restaurants in Sydney immediately!
Address: 1 Notts Avenue, Bondi Beach NSW 2026
Phone: (02) 9365 9000
Hours: Mon 12pm-12am, Wed-Sat 12pm-12am, Sun 12-10pm
You'll also like:
15 Best Yum Cha Restaurants in Sydney
40+ Best Rooftop Bars in Sydney
30 Best Burgers in Sydney: A Greasy Guide
What is the coolest restaurant in Sydney?
Sydney has a number of cool restaurants thanks to its amazing choice of cuisine and locations. Bennelong restaurant in the iconic Sydney Opera House would be the restaurant with the coolest location and view.
What is the coolest food to eat in Sydney?
Depending on your cuisine of choice, Sydney has some of the coolest chefs and menu choices in the world. Head Chef of Firedoor Lennox Hastie has mastered the art of cooking on coals and hosts one of the coolest displays in culinary art with his restaurant, Firedoor.
What restaurant in Sydney has the most fun atmosphere?
You can have a lot of fun exploring Sydney's coolest restaurants thanks to the City's large variety of choice in cuisine. The atmosphere of the open-plan restaurant at Fred's provides a fun atmosphere and a true 'home away from home' feeling amongst patrons.