How Much Would You Pay For the World's Most Expensive Potato Chips?
What's the most you ever spent on a bag of potato chips? Ten bucks maybe? Well, imagine spending $15 per chip just to enjoy a snack with your beer? Well, get ready for an extremely limited edition set of potato skins from Swedish Brewery St. Eriks. With five exquisite chips made from some of the most pompous ingredients, all wrapped up inside some pretty lavish packaging, it has us wondering – is it worth it?
You'll Also Like:
Sydney Icon The Rocks is Getting an Al-Fresco Makeover
World-Class Dining is Set to Land in Sydney For Good Food Month 2020
You Can Now Get Betoota Bitter at Dan Murphys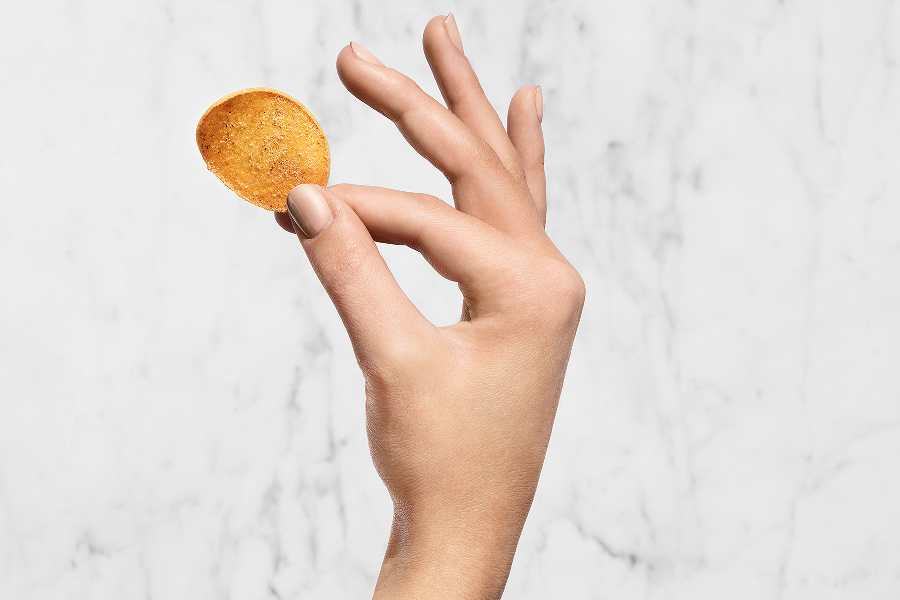 Going far beyond any kind of gourmet chip your local supermarket has to offer, Swedish Brewery St. Eriks first delivered this exorbitant set of potato skins back in 2016 for a total price of USD$73. Selling out all 100 boxes in the blink of an eye, all that was left was the nitrogen they use to keep the chips from going stale. Lucky its the same noble gas they pump through the taps.
Reportedly one big marketing ploy to get more people drinking their beer, the Swedish brewer felt that they were missing a snack of the same status to serve with their IPA. With assistance from Swedish agency Abby Priest and a bunch of rare Nordic ingredients, brand manager Marcus Friari explains that "a first-­class beer deserves a first-­class snack, and this is why we made a major effort to produce the world's most exclusive potato chips. We're incredibly proud to be able to present such a crispy outcome."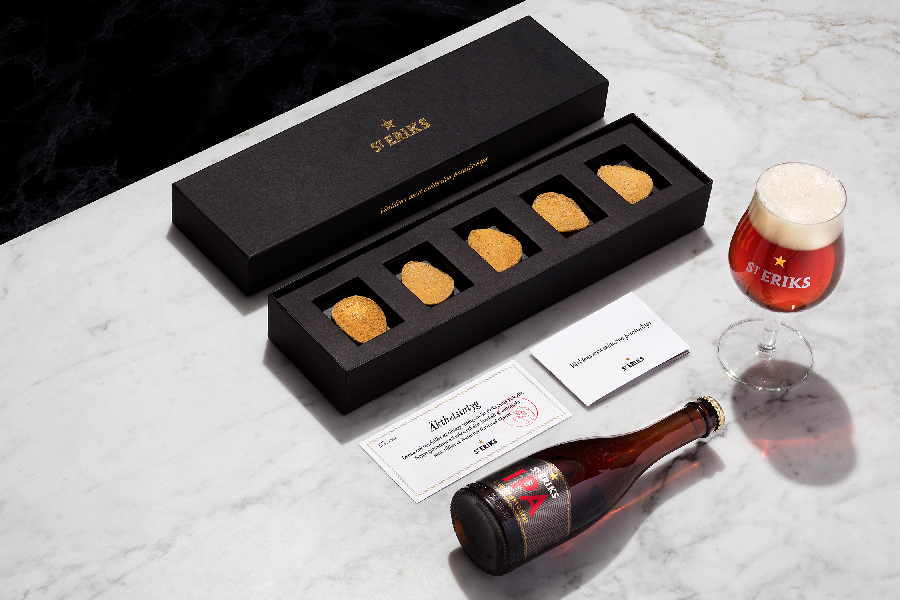 As one of Sweden's leading microbreweries and with a major passion for beer craftsmanship, St. Eriks' employed the help of chef Pi Le for the recipe, using one of the world's most sought-­after species of mushrooms called matsutake, alongside a special truffle seaweed from the Faroe Islands that is only found in cold tidal waters.
With ingredients fit for even the great Viking warrior chiefs, chef Pi Le said: "It took a delicate touch, a finely honed sense of taste and time to ensure that each chip would achieve a perfect balance between the various ingredients." Making each "very Scandinavian" flavoured chip by hand, he explains "most people recognise potatoes and onions, but what stands out is the quality. All of the ingredients are of a stature that not many will have tried before. These chips are an excellent accompaniment to craft beer, or simply enjoyed on their own."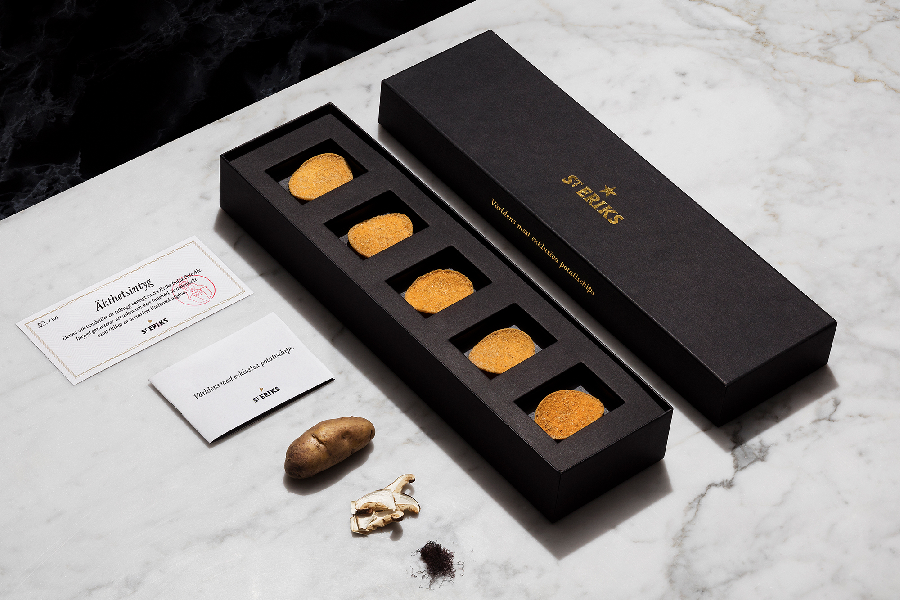 While it's of their belief that a very exclusive beer deserves a very exclusive snack, honestly, I'll just wait for whatever Pringles come up with next rather than stick around for the next batch of Swedish truffle chips. Either that or 2 Chainz can take this for the next episode of most expensivest sh*t.
But don't think you'll get your hands on these babies easily. A limited number of 100 boxes of St. Erik's potato chips went on sale earlier last week through a temporary shop and sold out instantly. The good news is that all proceeds from sales are said to be donated to charity, if that makes you feel any better.
For a list of ingredients, we'll hand it over to St. Ericks themselves for the descriptions.
Matsutake: With a taste similar to that of mature cheese, matsutake is one of the world's most sought-after species of mushrooms. The matsutake in the chips comes from pine forests in the northern region of Sweden and was picked by hand using cotton gloves in order to preserve their quality.
Truffle Seaweed: As the name suggests, truffle seaweed has a flavour reminiscent of truffles. The seaweed grows in the form of small tufts on the brown algae known as Ascophyllum nodosum, which is only found in cold tidal waters. The seaweed used in the world's most expensive chips comes from the waters around the Faroe Islands.
Crown Dill: To achieve the distinctive dill flavour, the creators of the chips investigated varieties of Swedish crown dill. The crown dill used was hand-picked on the Bjäre Peninsula in southern Sweden and selected for its fresh, yet powerful flavour.
Leksand Onion: For a balanced onion flavour, we used the much sought-after Leksand onion, a specific variety of the onion family that grows just outside the small Swedish town Leksand. One reason for its excellent flavour may be the fact that the onions are always planted on the eighteenth of May and harvested on the tenth of August, whatever the weather.
India Pale Ale Wort: During the process of brewing beer, the barley malt is converted into a sweet aromatic liquid known as wort. To add a hint of sweetness to the chips, freeze-dried wort was added, of the kind normally used to brew S:t Eriks India Pale Ale.
Ammarnäs Potatoes: The potato in the chips comes from the potato hillside in Ammarnäs, a steep, stony slope in a south-facing location where almond potatoes are cultivated in very limited numbers. The slope is difficult for modern agricultural machines to access, which means that all potatoes are planted and harvested by hand.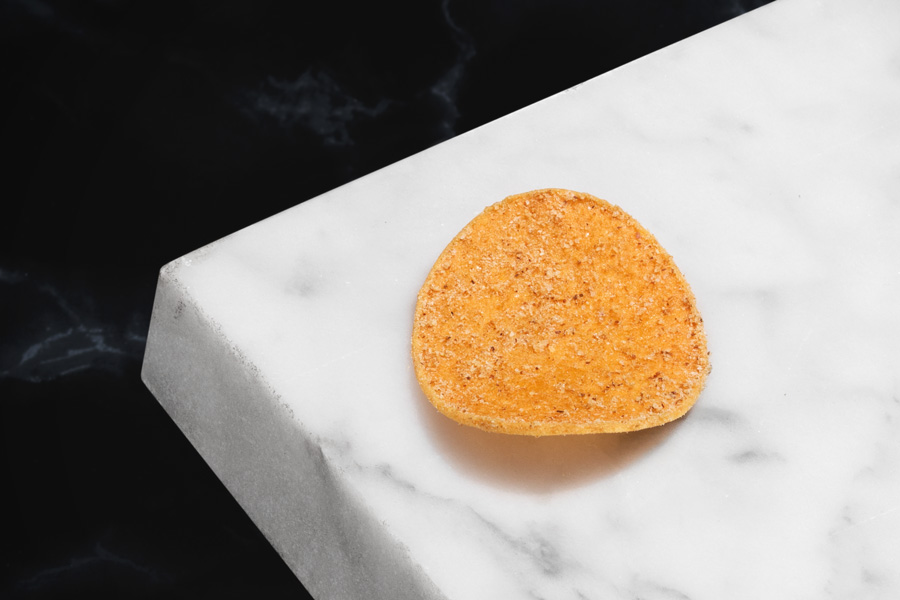 You'll Also Like:
Sydney Icon The Rocks is Getting an Al-Fresco Makeover
World-Class Dining is Set to Land in Sydney For Good Food Month 2020
You Can Now Get Betoota Bitter at Dan Murphys