KFC is Offering Free Delivery All Long Weekend
This Easter long weekend is going to be a weird one. There will be no parties or egg hunts or family barbeque get-togethers, which, while sad means only one thing; you're free to indulge in a bit of dirty bird. Even better still, you don't have to feel guilty about exorbitant delivery charges, because, for the very first time, KFC is delivering everyone's favourite hangover cure to their door for free.
You'll also like:
Grill'd Launches Free Delivery To 'Meat You in the Middle'
Out of Work Strippers Launch Boober Eats, the Topless Meal Delivery Service
Krispy Kreme is Launching Rick and Morty Themed Doughnuts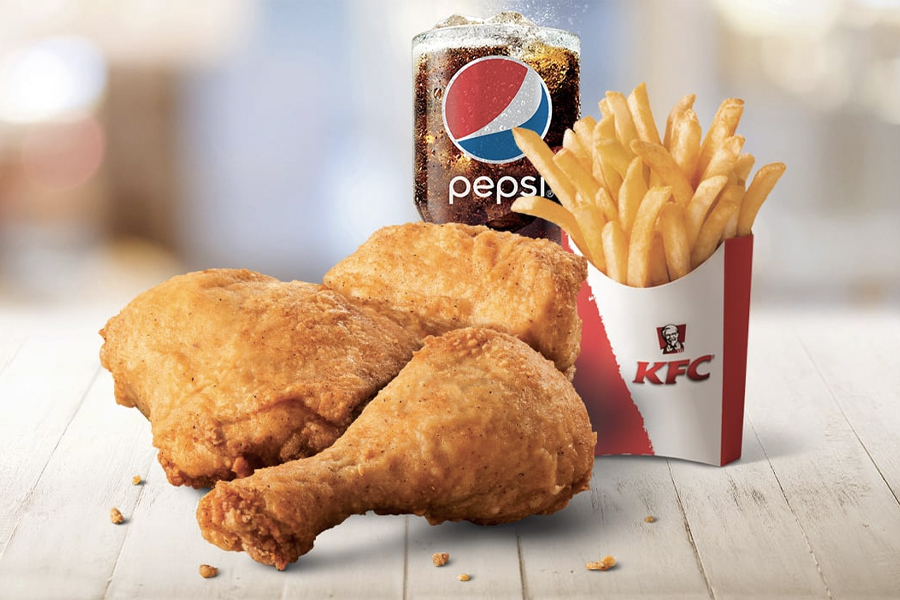 The KFC free delivery offering is available nationwide all Easter long weekend through MenuLog. All you have to do to score the offer is order $30 or more worth of KFC goodies through the MenuLog app or via the KFC website and enter the code: KFCatHOME upon checkout. Kristi Woolrych, CMO of KFC Australia said the new campaign was introduced to make those stay-cations just a little more enjoyable.
"We can't think of a better treat to enjoy this extra-long weekend than having a KFC meal during your staycation," she said. "Whether you're feeding your rowdy school-holidays family, or making the most of the time-off with housemates or your significant other, we hope that the free delivery offer helps to make your long-weekend a treat for everyone." The free KFC delivery offer is set to run from April 9 all the way through until Easter Monday, so put down the chocolate and get greasy, boys.
You'll also like:
Grill'd Launches Free Delivery To 'Meat You in the Middle'
Out of Work Strippers Launch Boober Eats, the Topless Meal Delivery Service
Krispy Kreme is Launching Rick and Morty Themed Doughnuts