McDonald's Szechuan Sauce to Make a Comeback
Wubba lubba dub dub! McDonald's is jumping on the Rick and Morty train again, teasing the return of the now infamous Szechuan sauce.
Fans are eagerly awaiting further instruction, after a cheeky post by McDonald's New Zealand appeared online. The image depicts a hand poking through a classic Rick Sanchez portal in search of that sweet, sticky Szechuan goodness.
You'll also like:
Krispy Kreme is Launching Rick and Morty Themed Doughnuts
Rick and Morty Creator to Launch Trover Saves the Universe
Kanye Officially Offered His Own Rick and Morty Episode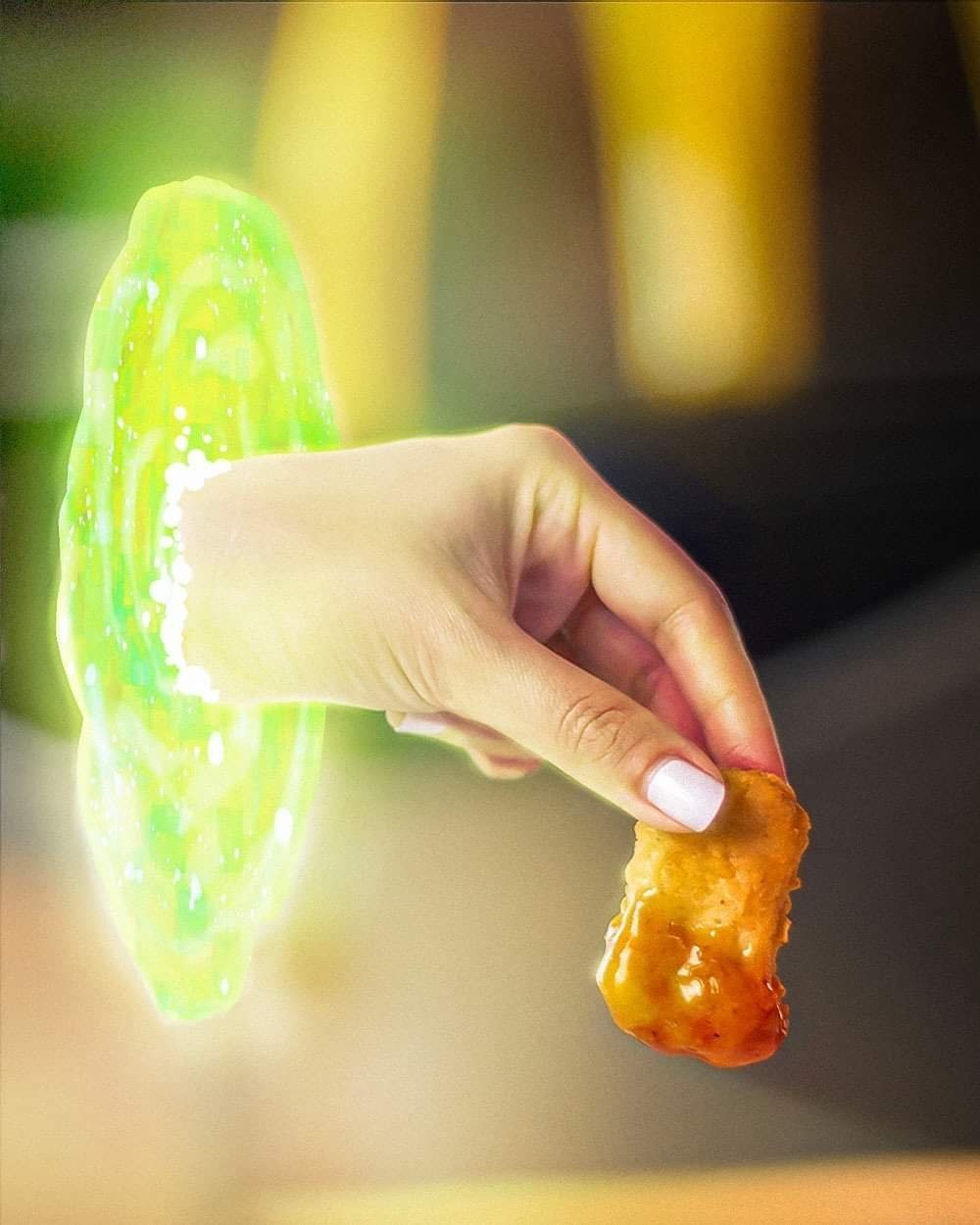 The McDonald's Szechuan sauce first made headlines back in the 90s, when it was introduced to promote the release of Disney's Mulan. However, Maccas brought the nugget dipping sauce back from the grave in 2017 after it featured in an episode of Rick and Morty. Fans of the cult Netflix hit swarmed to their local McDonald's, causing a worldwide shortage of the limited edition dipping sauce.
Such is the hysteria surrounding the cultural phenomenon, that at times the demand got ugly. On more than one occasion, police were required to enter the Golden Arches and intervene. Let's hope McDonald's has prepared for the influx of demand this time around.
While nothing has been confirmed yet, that one post is certain to get some Rick and Morty fans all hot and bothered. Let's not forget, one tub of the infamous McDonald's dipping sauce once sold for more than $20,000.
You'll also like:
Krispy Kreme is Launching Rick and Morty Themed Doughnuts
Rick and Morty Creator to Launch Trover Saves the Universe
Kanye Officially Offered His Own Rick and Morty Episode