The Billboard Fail That Scored Menulog Fans a Whopper Deal
Menulog made a pretty big mistake last week when it decided to forgo the spell check feature for its latest campaign with Snoop Dogg. Unlike the current spokesperson for the Australian delivery service, Wollongong is spelled with only one o and not two.
You'll Also Like:
Score $0.50 Maccas Cheeseburgers This Sunday!
Lucky Charms Pouch is Just Magic Marshmallows
Play Spicy Roulette with Domino's Halloween Ghost Pepper Pizza
There are hundreds, if not thousands, of suburbs around Australia that are either really difficult to spell or sound straight-up weird. Whether it's Turramurra, Punch Bowl, or Wollomombi, it takes one of those spelling bee masters to get them all right, so you can't really knock Menulog too much for this one.
The massive billboard featuring iconic LA rapper, Snoop Dog, was installed along the Princes Highway from Dapto past Kembla Grange Racecourse towards Wollongong. Copping the massive whoopsie on the chin, marketing director Simon Cheng was genuinely apologetic for the mistake, with the company set to make up for the error.
While speculation arose as to whether or not the mistake was intentionally made to spin some local media coverage or to reference the extra o in Snoop, Mr Cheng quashed those theories in his apology. "While we are loving the speculation and chat about Menulog in Wollongong, this was a genuine mistake," he told the Illawarra Mercury.
"As a make good, we're giving all Wollongong residents 10% off all orders until midnight on November 8, in addition to giving them the extra letter."
Exclusive to Wollongong residents, use the code WOOLLONGONG at checkout to claim the offer.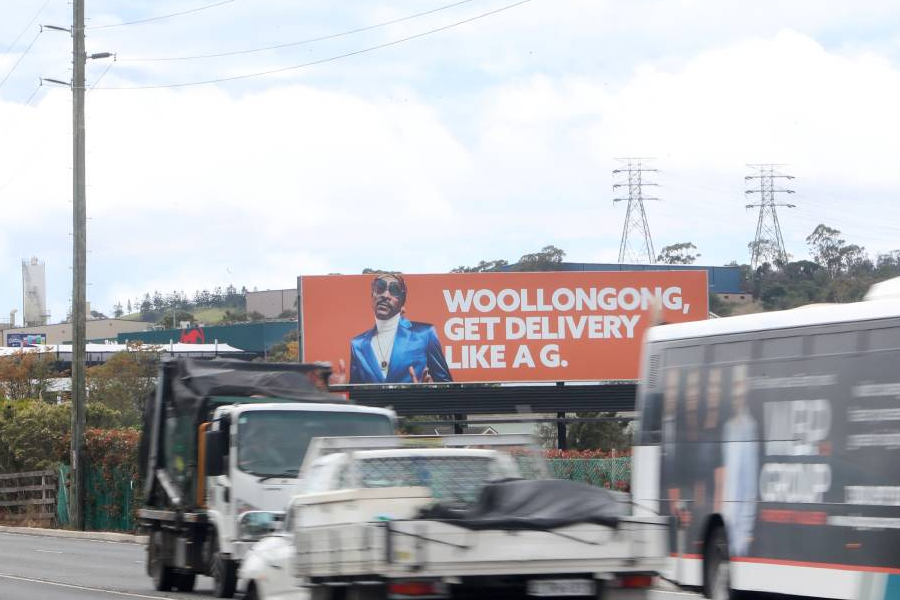 You'll Also Like:
Score $0.50 Maccas Cheeseburgers This Sunday!
Lucky Charms Pouch is Just Magic Marshmallows
Play Spicy Roulette with Domino's Halloween Ghost Pepper Pizza