Vanto: A Trifecta of Italian Expertise Inside Sydney's QVB
A former Sicilian detective, the son of a butcher, and a pizza chef walk into QVB. It's not a joke it's the story behind how a trio of Italian natives started their very own authentic restaurant right in the heart of the Sydney CBD. Serving up world-famous wood-fired Naples-style pizza, all your favourite pasta dishes, as well as some traditional wood-fired sandwiches.
You'll Also Like:
25 Best Italian Restaurants in Sydney
Sydney's Kings Cross Distillery is a New Speakeasy With an X-Rated History
Sydney Icon The Rocks is Getting an Al-Fresco Makeover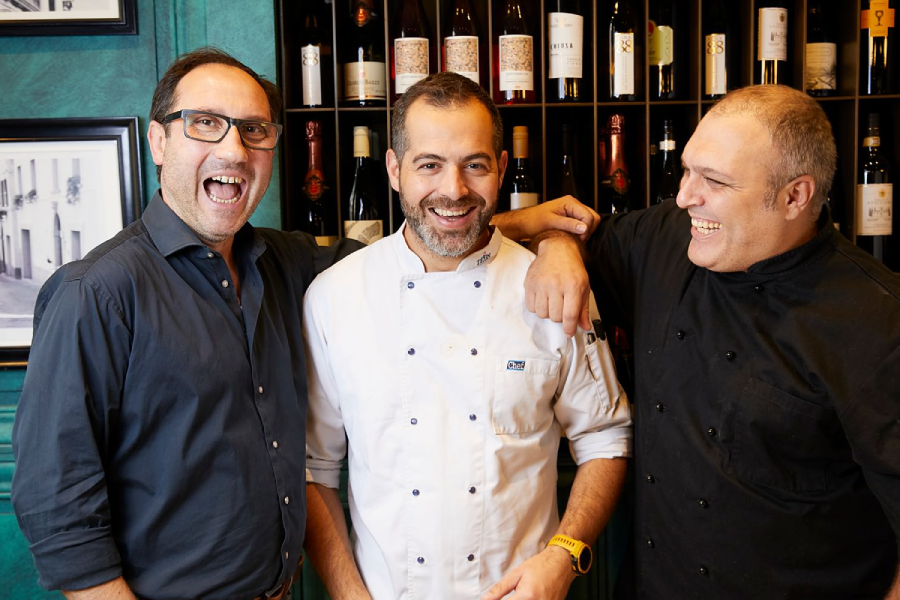 Located on the top floor of the Queen Victoria Building, its well worth the climb to the top. Offering a taste of Italy without the need for international travel, Vanto is an Ospitalità Italiana-certified restaurant operated by the award-winning chef Luigi Peluso. Born in Naples and trained in the delicious art of pizza making from day one, he is joined by managing partner Santino Agrillo, the former Sicilian detective, and head chef Filippo Perra, the previously mentioned son of a butcher.
Bringing a collective 55 years experience to their food, they are supported by fantastic waitstaff that goes above and beyond the call of duty. Extra parmesan? No problem. More bread? Right away sir. Compliments to the chef? Absolutely!
Stepping inside the restaurant, if you're not seated out on the QVB balcony that is, you'll be greeted to a rustic decor that breathes the same authenticity as the building it inhabits. Bringing cozy splashes of old-time charm, along with a bit of added romance, the Lady and the Tramp would not look out of place at Vanto's.
If you're after a traditional Italian feast to end your night in the city of Sydney, then visit Vanto to be transported all the way to Naples.
You'll Also Like:
25 Best Italian Restaurants in Sydney
Sydney's Kings Cross Distillery is a New Speakeasy With an X-Rated History
Sydney Icon The Rocks is Getting an Al-Fresco Makeover